Mai 2012
See on Scoop.it – Fuji X-Pro1

I like experimenting between auto focus and manual zone focusing. I find that sometimes one is better than the other. Auto focusing is very accurate if the camera can nail the focus fast enough. Zone focusing works great if I have enough light to work at f4 to f8. I find that the skills I practice on the streets makes me a better photojournalist wedding photographer. In many ways street photography is sometimes much more difficult than covering a wedding because I can't hide behind the title of "the photographer." At weddings, I have every reason to shoot. On the streets, I have to be more discreet to get the shot so my timing has to be spot on.
See on followcharles.me
See on Scoop.it – Fuji X-Pro1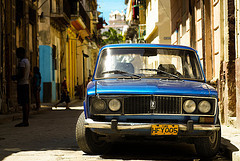 A great set of photos taken with the Fujifilm X-Pro1 by Wiltshire based photographer Daniel Webb while on a recent trip to Havana, Cuba.
See on www.flickr.com
I've been using the Fujifilm X-Pro1 for a while now and recently wrote about my thoughts on this little camera in the June 2012 edition of Professional Photographer magazine. I'm right in the middle of a very busy May and June in terms of Wedding Photography but before I head off to this afternoon's wedding at The Hare and Hounds I wanted to post a few recent Wedding Photos shot with the X-Pro1.
See more pictures on www.kevinmullinsphotography.co.uk
See on Scoop.it – Fuji X-Pro1

lots of X-Pro1 captures, especially focusing on kids photography
See on 500px.com
See on Scoop.it – Fuji X-Pro1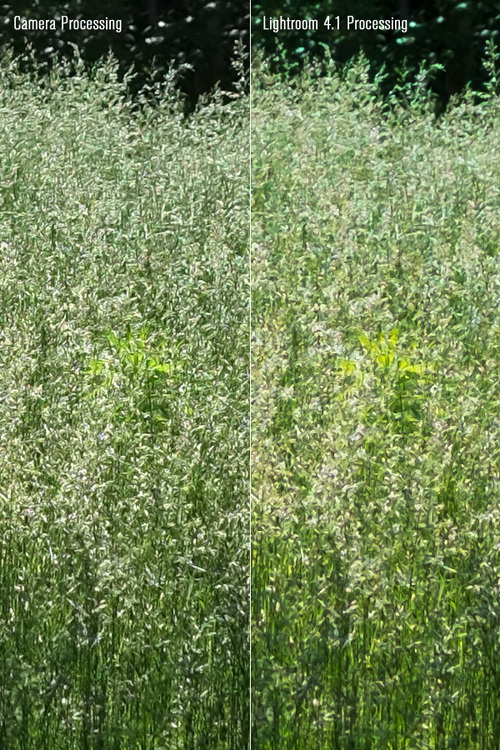 … for the most part, these smearing artifacts won't show up in smaller prints and certainly not for online usage, but all the same my advice would be to hold off on important RAW conversions until Adobe addresses this issue. However, if you don't mind exporting images and updating your images once a solution to this issue comes about, the fine detail missing in Lightroom 4.1 won't been seen in smaller print sizes.
See on www.ishootshows.com
See on Scoop.it – Fuji X-Pro1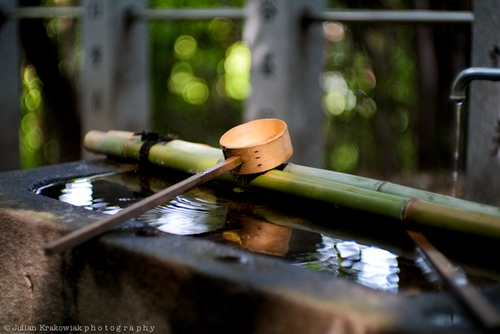 For some time now I have been trying to incorporate a lighter camera into my gear. After finally giving up on my Leica m9 (explanation one post earlier), I decided to try a Fujifilm X-Pro1. There seems to be as many positive posts as negative ones concerning the usage and purpose of the X-Pro1. Personally, I didn't find the AF to be slower, nor did I have any problems with focus accuracy. Clean high ISO, light weight and an excellent Fujinon 35mm f1.4 lens, in my view, make this camera a very capable photographic tool. During my trials with this camera, I came across a few useful accessories I think other XP1 users may take an interest in.
Eyepiece
I lost the original eyepiece on the second day after receiving my XP1. It wasn't screwed in properly and fell off when I was walking with the camera hanging on my neck. Thanks to some friendly advice from a member on Fuji X-Forum, I tried the eyepiece from my Nikon FM2/T and it worked great. Surprisingly, I found the original Fuji eyepiece a few days later on a sidewalk near my house, but decided to keep and use the Nikon one, since (due to a different coating?) it didn't collect as much oil from eyelashes and stayed cleaner. Those who need a diopter correction eyepiece for their X-Pro1 cameras ought to try the diopters made for the Nikon FM series since they are easily obtainable both new and used.
Hoods
If you need a substitute hood for your Fujinon 35mm f1.4 or Fujinon 18mm f2 lens, there are quite a few cheap but good 52mm screw-in, vented hoods. Some of them have a filter thread and allow mounting filters inside the hood. The vented hoods work well with Fujinon XF lenses giving your camera a slightly different look.
Macro (kind of)
If you don't have the Fujinon XF 60mm f2.4 Macro lens, or just want to keep things compact, the Canon 250D close up lens mounted on your Fujinon 35mm f1.4 in macro mode will let you get 8 cm closer to your subject. Not a real macro solution, but an interesting accessory. Here is a picture taken with a Fujinon 35mm f1.4 in macro focusing mode at minimum focus diastance of 28 cm. The minimum focus distance is measured from the focal plane mark on the body. And here is a Canon 250D close-up lens screwed on the Fujinon 35mm f1.4 at minimum focus distance of 20 cm.

See on www.nandemofoto.com
See on Scoop.it – Fuji X-Pro1


X-Pro 1 Support has finally come to Lightroom and Camera Raw. Many people have been eagerly awaiting this and now that it's finally here I took a little time this morning to have a look and see what it was like. I've kept all the raw files from everything I've shot so far, so it was simply a matter of going back and loading them into Lightroom. So what's it like? Unfortunately it's a good news, bad news kind of situation.
See on blog.thomasfitzgeraldphotography.com
See on Scoop.it – Fuji X-Pro1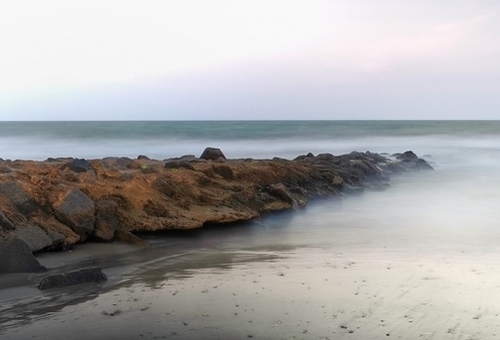 Interesting Things Come To Those who weit
Using the Zone System for exposure on the Fuji X Pro 1 camera system and a variable ND filter for ultra long exposures to create etherial emotionally powerful images.
See on markhilliardatelier.wordpress.com
See on Scoop.it – Fuji X-Pro1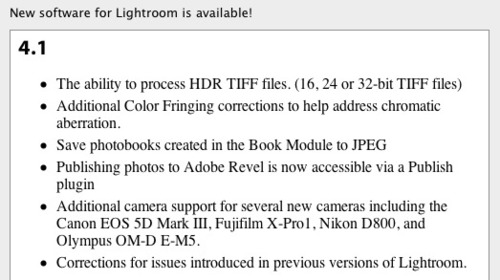 Adobe released Lightroom v4.1 with added support for Fuji X-Pro1, Canon EOS 5D MkII, Nikon D800 and Olympus OM-D E-M5.
Adobe also released new versions of ACR 7.1 (Windows | Mac) and DNG Converter 7.1 (Windows | Mac).
See on www.adobe.com
See on Scoop.it – Fuji X-Pro1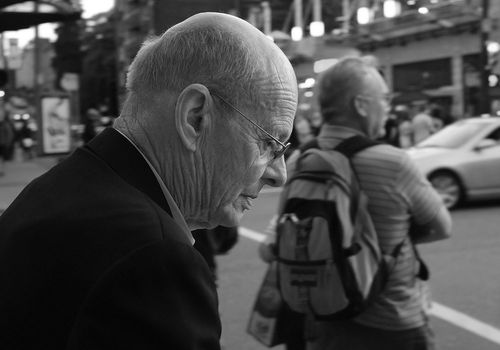 What will be more interesting is whether or not Leica responds to the technological gauntlet that Fuji has thrown down with the X-Pro 1. Leica execs have previously praised the X100′s hybrid OVF, which tells me that they're well aware of what Fuji is doing. Will that influence the forthcoming M10? Personally, I doubt it, but praise for Fuji's tech coming from Leica means that the German company has definitely taken notice. An M11 may see some more serious innovation, particularly in the evolution of the traditional rangefinder implementation.