Mai 2012
See on Scoop.it – Fuji X-Pro1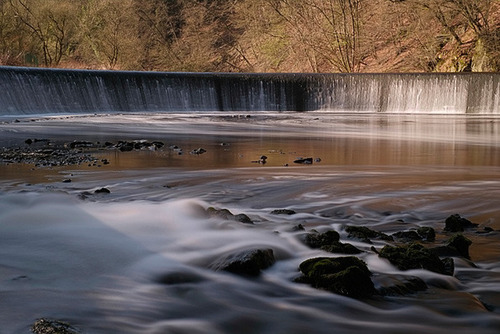 Ganz anders mit der X-Pro1. Die leichte Kamera war schnell und problemlos ausgerichtet – da störte es auch nicht, dass das Stativgewinde etwas seitlich versetzt sitzt und nicht genau in der Objektivachse angebracht ist. Und noch praktischer: Im elektronischen Sucher konnte ich das Motiv in aller "Helligkeit" betrachten – ohne Verdunklung durch den aufgeschraubten Filter. Denn dort wird ja sozusagen das "spätere" Bild angezeigt und die Filterwirkung ließ sich somit auch sofort beurteilen. Was für ein Vorteil!
See on www.martin-huelle.de
See on Scoop.it – Fuji X-Pro1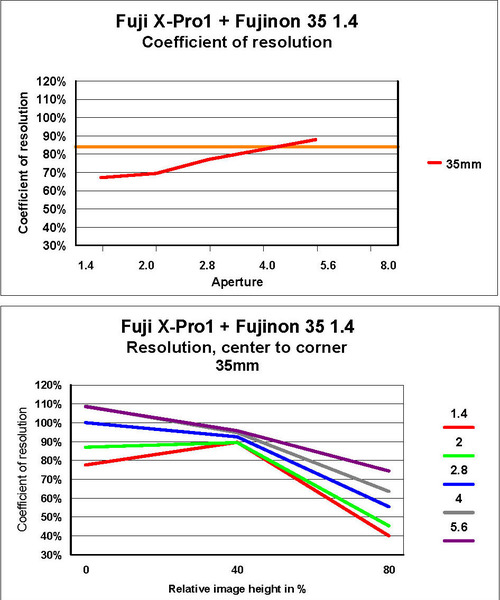 Laboratory tests performed by Anders Uschold Digital Technik, Germany.
Fujinon F1.4 XF35mm R
Total resolution is moderate and improved gradually by dimming. 3-4 step dimming is recommended for relatively uniform resolution across the frame. In the center resolution is very good from f/2.0.
Fujinon 60mm F2.4 R XF Macro
Excellent resolution from maximum aperture. No dimming necessary to achieve better resolution. The resolution decreases slightly towards the edges, but this is generally all the stops, and barely visible.
See on translate.google.de
See on Scoop.it – Fuji X-Pro1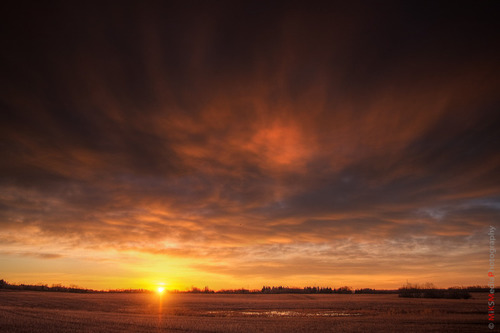 So I've been shooting primarily with the Fujifilm X-Pro 1 lately, just to learn and get used to the camera.  I find myself switching up from 18mm to 35mm depending if I'm in the landscape mood or street mood.  I took it out last weekend for a bit …
See on www.miksmedia.net
See on Scoop.it – Fuji X-Pro1


X-Pro1 with 35/1.4 vs. M8 with CV 35/1.2 Handheld. Auto WB. Manual Exposure. EXIF info is on the XP1 frames only, but the shutter speeds and aperture for the M8 frames are analogous, if not exactly the same.
See on www.flickr.com
See on Scoop.it – Fuji X-Pro1

This mini review is going to focus on X-Pro1's abilty to do extreme long exposures and infrared photography. I purchased the X-Pro1 because I wanted have have a small camera that I can bring when I travel. I also wanted a carry anywhere small & fun snap-shot camera! But is it good enough to do extreme long exposures?
See on cederphotography.com
See on Scoop.it – Fuji X-Pro1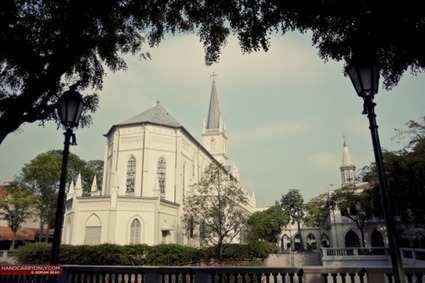 So far, the X-Pro1 has afforded me a different shooting experience, a more 'deliberate' shooting technique favours the X-Pro1 user. The X-Pro1 does not do well with 'reactionary' shooting due to the less than lightning fast AF, but instead, a more anticipatory approach will be likely to yield better results. Have a plan of the kind of shots you might be looking for, set the camera up for it and seek the shot out. The X-Pro1 wil then reward with beautiful images, in a package weighing less than one of my DSLR zooms, surely, a godsend for a travelling photographer.
See on handcarryonly.com
See on Scoop.it – Fuji X-Pro1

Some real world testing of the Fuji X-Pro 1 Mirrorless Camera system with the intent of testing out its high ISO capability and usage with regard to travel photography.
See on journeythroughnature.com
See on Scoop.it – Fuji X-Pro1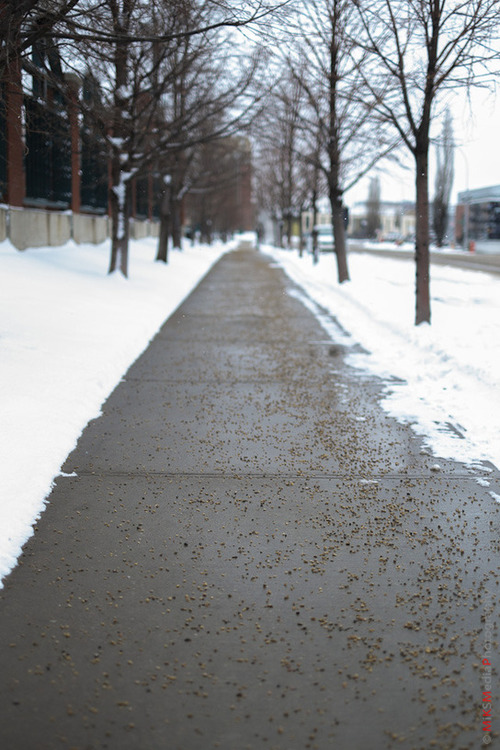 So the long awaited and much hyped Fujifilm X-Pro 1 camera has finally arrived. As I and my partner Sid, our Shutter Time with Sid and Mac podcast, have been talking about this camera, since the rumours started, it was always an object of desire. What more can you want, than a retro looking Fuji X100 with interchangable lenses. So when the date of release was coming closer, I found myself in the local Edmonton camera store, putting down a deposit. Finally yesterday, to my surprise it arrived! A whole week early. It only came with the Fujinon 35mm f1.4 lens. So the photos in this little first impression review are direct from the camera, no processing what so ever.
See on www.miksmedia.net
See on Scoop.it – Fuji X-Pro1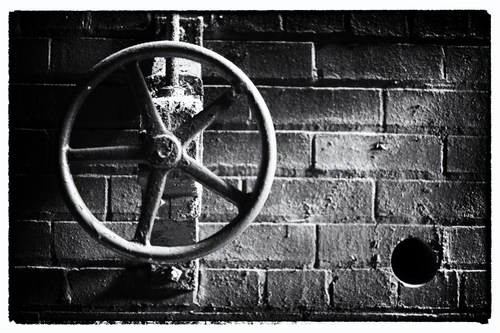 The camera is very sensitive to light. Many times I shot into the darkness, my eye could not see anything but the camera picked up astounding detail. The lack of noise, or rather the way the ISO 3200 noise resembles acceptable film grain blew me away. Those long exposure images into the dark suffered of course from hand shake but with a tripod or something to brace the camera I think there could be very impressive results. Excellent travel camera for shooting in dimly lit churches and museums, street shots in the evening etc. Wide open the F 1.4 35mm is still very sharp. On review of the photos unfortunately there was nothing I could post from the macro lens. That will be for another time.
See on www.mikesjournal.com
See on Scoop.it – Fuji X-Pro1


2011 était sans conteste une année photographique pour Fujifilm. Sortir coup sur coup deux boîtiers Premium, le X100 et X10 était un pari osé largement remporté par la marque. Ces deux boîtiers ont réussi non seulement à répondre à un…
See on www.tomsguide.fr