Mai 2012
See on Scoop.it – Fuji X-Pro1


The main characteristic of rangefinder cameras like the Leica M's is that they are manual focus. It might sound awkward as autofocus is nowadays a basic feature of even the cheapest compact cameras, yet manual focus does bring some clear advantage in my opinion.
See on www.yanidel.net
See on Scoop.it – Fuji X-Pro1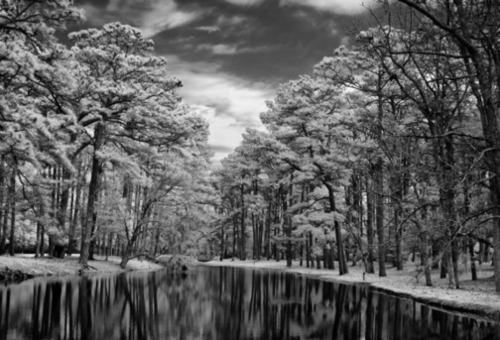 A Fuji X Pro 1 Infrared Photography detailed TUTORIAL in two parts. Part 1 is equipment, technique and IR issues that must be overcome in order to generate etherial images that are full of emotional impact. Part 2 will be a lengthy post on post processing in both Faux Color and B&W Infrared!
See on markhilliardatelier.wordpress.com
See on Scoop.it – Fuji X-Pro1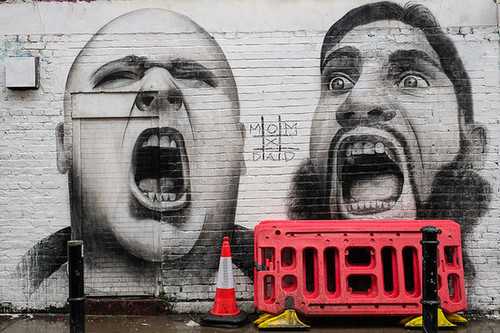 OverviewThis is an in-depth review of the Fujifilm X-Pro1, a highly anticipated mirrorless interchangeable-lens camera.
See on mansurovs.com
See on Scoop.it – Fuji X-Pro1

Photographer Zack Arias takes a trip to Mumbai with the X-Pro1. Nice Video!
See on www.youtube.com

---
Fuji X-Pro1
Do you love my work and want to support me? If you're planning on buying camera gear, you can check out above-noted links. Prices remain the same for you, but a small percentage of your purchase value is valued back to me. Thank you!
---
See on Scoop.it – Fuji X-Pro1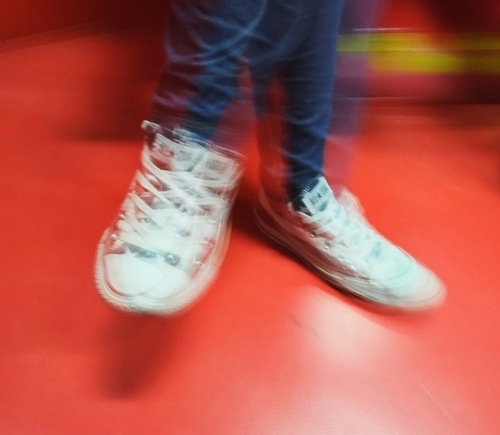 I was waiting this camera from twenty years and now i'm "living XPro-1".
No words, only X-Pro1 shots.
See on 500px.com
See on Scoop.it – Fuji X-Pro1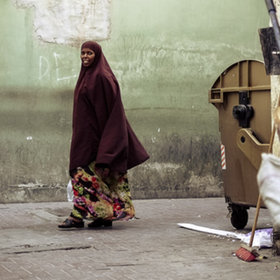 Just bought the fantastic Fuji X-Pro1 and XF 35mm F1.4 R combo and decided to give it a proper run for it's money on the narrow streets of Old Dubai, UAE.
The Auto-focus can be on the slow side, sometimes, but not as bad as I myself thought it would be. Once the focus locks, it's sharp and accurate many more times than my 5D + 35L used to be. The camera is definitely not a "spray and pray" time of machine, it makes you think about your shots and concentrate on your composition. I am convinced this camera will make me a better photographer.
See on 500px.com
See on Scoop.it – Fuji X-Pro1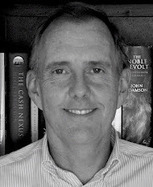 Yes. Part three. The previous posts about Demosaicing the Fuji X-Pro1 are here and here.
This post follows on from the previous two by showing how to get demosaicing that is, for practical purposes, as good as SILKYPIX, the best of the  Fuji X-Pro1 raw developers I tested in the previous posts.
See on chromasoft.blogspot.de
See on Scoop.it – Fuji X-Pro1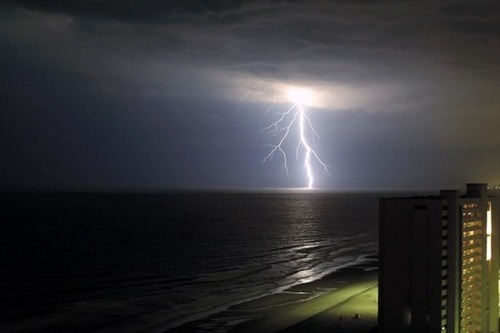 For nighttime lightning, the X Pro 1 will work great. You simply put it on a tripod with a remote shutter release, set the camera on a 30s or bulb exposure and shoot into the storm. When you have captured a strike while the shutter is open in bulb you then release it. If you are set at a 30s exposure you wait till it is finished.
See on markhilliardatelier.wordpress.com
See on Scoop.it – Fuji X-Pro1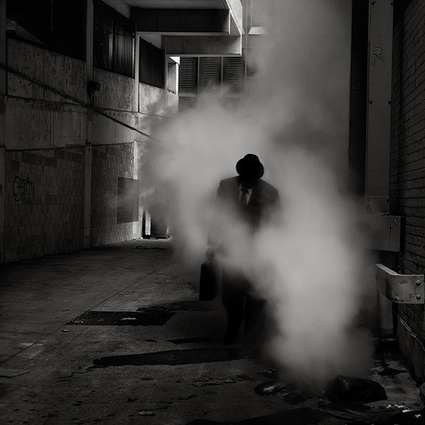 I've learned a couple of things from shooting everything in sight over the past year, but the most important thing I've learned is that, if you shoot long enough, you will have a confrontation of some sort."
After reading these words, I am compelled to ask if this is how you began your first adventures into photography (shooting, as you say, everything in sight)?
…for street photography, right now I'm using the Fuji X-Pro1 with the 18mm and 35mm lenses. I also own a Fuji x100 that's sort of in purgatory at the moment, I guess, because the XP1 is turning out to be a masterpiece of a camera….
See on nlwirth.com
See on Scoop.it – Fuji X-Pro1

I just finished reading the book: The Power of Habit: Why We Do What We Do in Life and Business which was a fascinating look into how we build our behaviors and lifestyles through habits. This got me thinking about street photography. The biggest hurdles that I used to be challenged with with my old day-job (and still am struggling with) is finding enough time to shoot street photography…
See on erickimphotography.com