Juni 2012
See on Scoop.it – Fuji X-Pro1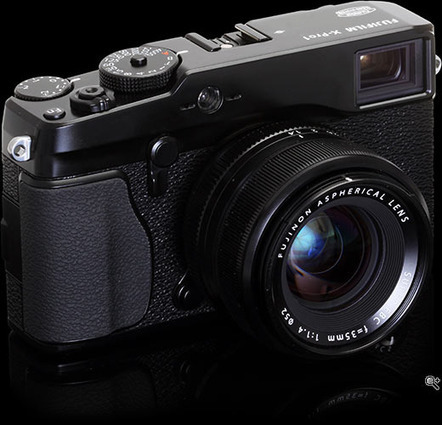 The X-Pro1 is the start of an all-new camera system, with a brand new mount and lenses. It's unashamedly targeted at a high-end audience, with analogue control dials and a small set of compact, large-aperture primes available at launch. Fujifilm is keen to stress its future commitment to the system, with a promise of seven more lenses by spring 2013, and further camera models to come too.
See on www.dpreview.com
See on Scoop.it – Fuji X-Pro1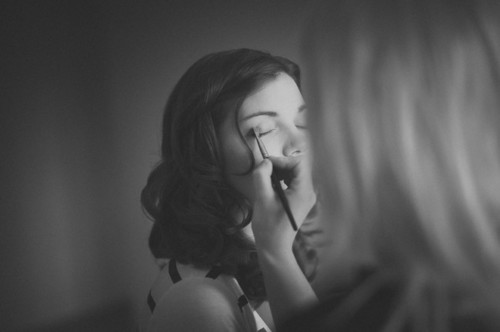 How important is sharpness? Recently I noticed, in my business, not so much. Of course, some shots, group portraits in particular, require a certain level of detail preservation edge to edge. Yet in most cases, at least for me, sharpness is second-place to aesthetics, and thus I will most often choose to photograph at the widest aperture I can…
See on mansurovs.com
See on Scoop.it – Fuji X-Pro1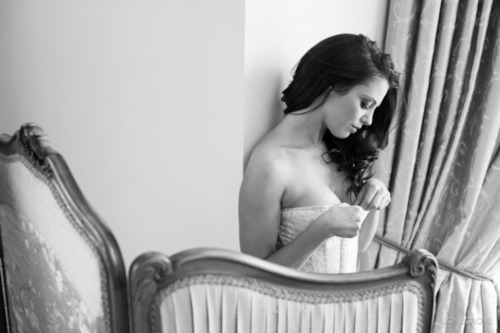 Here are a few frames from my first simply boudoir workshop. This event is a one light workshop and I change the light source from time to time. I used a variety of Lupo lights and a single modified Speedlight. The emphasis was definately on keeping it simple. I shot this entire set apart from shots 1, 4, 5 and 6 using the 60mm lens. It is becoming a new standard lens for me until the Fuji 56mm f/1.4 is released in the Spring of 2013. See here for the latest lens road map.
See on www.prophotonut.com
See on Scoop.it – Fuji X-Pro1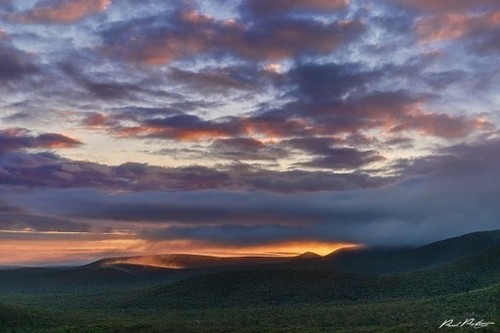 I've been lucky enough to be given a Fuji X-Pro1 by Leigh Diprose for the last few days to give it a road test and see what I can do with it. I was heading away for the weekend already, so I took the X-Pro1 on a bit of a road trip around the south of Western Australia. My very initial impressions of the Fuji X-Pro1 is that it has an exceptional build quality, the camera is quite nice to hold even with my large hands, many of the smaller cameras seem to get lost in my hands. The controls are all fairly intuitive and very accessible, with in minutes of picking it up I was able to use most of the functions I would normally use on my dSLR.
Thx Leigh Diprose for suggestion :-)
See on paulpichugin.com
See on Scoop.it – Fuji X-Pro1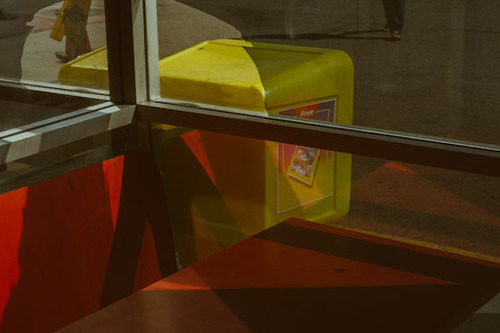 We're off and running on this week's cross country road trip with the FUJIFILM X-Pro 1. Didn't see much today besides a lot of open, empty desert with no clouds. But I still had a blast shooting and editing in the passenger seat along the way. Below are some quick edits I did… some in the car and some tonight in the hotel room. All of them were edited in Lightroom 4 with the VSCOFilm presets. I can't stop loving these presets. I've never been a preset guy before but VSCOFilm feels especially appropriate for these dusty landscapes…
See on jeremycowart.com
See on Scoop.it – Fuji X-Pro1


I was in Galway a few weeks ago and I took a good few photos while I was there with my X-Pro1. Unfortunately, I haven't really been that happy with them for a number of reasons. First of all, the weather wasn't very good and so the light wasn't very good. But more than that I've been having a bear of a time post processing them. As it stands, this is a real problem with the X-Pro1. Each method of dealing with the files from this camera has its issues. Some people swear by the JPEG output, saying it's as good as RAW and so on. In my opinion this simply isn't true. While the JPEGS are very clean and free from artefacts, they suffer from some serious colour bleeding. This leads to a processed and somewhat cheap look. It's fine on some images, but anything with areas of strong colour contrast just bleeds, and in my opinion it's quite significant. You don't even need to zoom in to see it which makes me wonder how everyone says the jpegs are perfect?
See on blog.thomasfitzgeraldphotography.com
See on Scoop.it – Fuji X-Pro1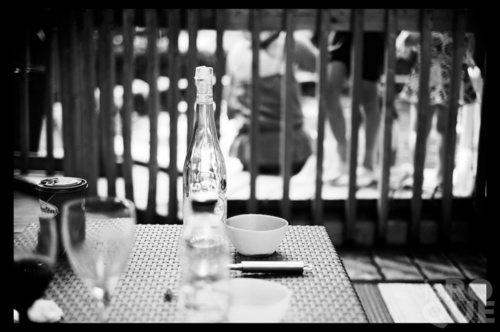 I'm guessing this is a bug and it'll probably be squashed in a future update… but: the focus point you set in AF-S doesn't transfer to Manual and vice-versa. Practical use? It means you can set a right focus point in AF-S, a left focus point in Manual and switch instantly from one to the other by changing shooting modes – bypassing the entire AF selector!
See on www.laroquephoto.com
See on Scoop.it – Fuji X-Pro1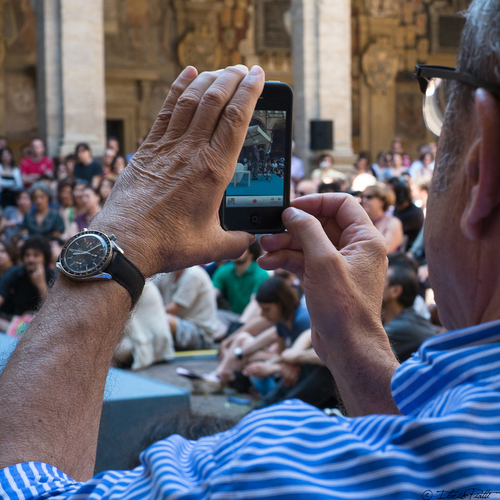 A weekend on the street in Bologna at Repubblica delle idee…
See on 500px.com
See on Scoop.it – Fuji X-Pro1



I found myself standing in front of billions of grains of sand forming a monumental mountain. The dirt danced in the air as short breaths of wind thrust the sand about. The wind howled, choreograp…
Thx Leigh for your Suggestion :-)
See on leighdiprosephotography.wordpress.com
See on Scoop.it – Fuji X-Pro1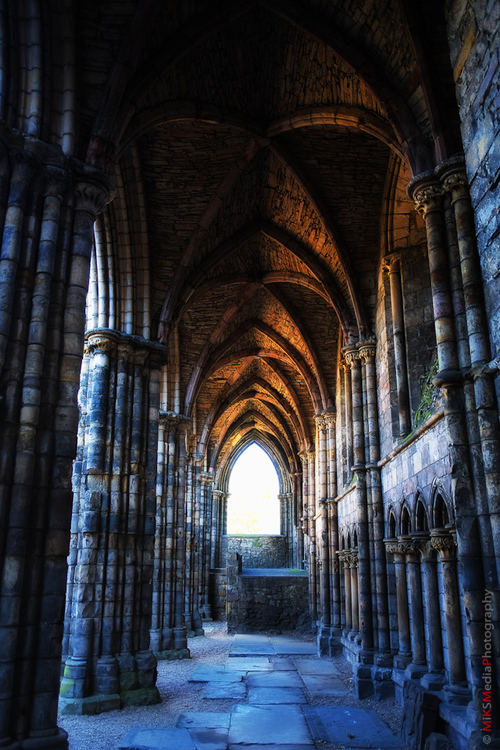 One day in Edinburgh…. that's it… one day. It's a big city, with many many things to see. We decided to stick to the tourist part, and walk the Royal Mile, which goes from the Edinburgh Castle to the Holyrood Palace, which is where the Queen of England lives when she visits. I have to say, this walk made an impression. Yes there are tons of people… tons. Mostly tourists, judging from the cameras… which is another interesting point. Point and shoots are a dying breed. Almost every one had some sort of a DSLR with them. I fell sad for them. All that heavy equipment, and me with a bag full of lenses and a camera, and I didn't feel a thing. I'm sure if I had my DSLR I would be ready to dump it into the nearest trash, after walking around for 8 hours. Fuji X-Pro1 was just perfect for this. I think this is when the camera finally won me over completely. Also shooting with it constantly, I started to recognize it quirks and adapt my shooting style. Here are some of the shots from that day…. Enjoy!
See on www.miksmedia.net