Juni 2012
Musikvideo: Adobe Flash Player (Version 9 oder höher) wird benötigt um dieses Musikvideo abzuspielen. Die aktuellste Version steht hier zum herunterladen bereit. Außerdem muss JavaScript in Ihrem Browser aktiviert sein.
© Thomas Menk – Composer
Shel Silverstein
The bridge will only take you halfway there, to those mysterious lands you long to see. Through gypsy camps and swirling Arab fair, and moonlit woods where unicorns run free. So come and walk awhile with me and share the twisting trails and wondrous worlds I've known. But this bridge will only take you halfway there. The last few steps you have to take alone.
See on Scoop.it – Fuji X-Pro1
I have just updated the Fuji X-Pro1 Review with detailed camera comparisons with the Canon 5D Mark III and Nikon D800. RAW support has finally become available with the latest updates from Adobe for both Lightroom and Photoshop, so I was able to extract RAW files from all cameras to do a comprehensive analysis. My findings? The Fuji X-Pro1 RAW images look as impressive as the JPEG images. Despite the fact that I down-sampled the Nikon D800 and Canon 5D Mark III images, which should give them an advantage in terms of handling noise, the pixel level quality of the Fuji X-Pro1 sensor is still superior at low ISOs! At first, I thought that I did something wrong in Lightroom – maybe accidentally applied noise reduction to Fuji X-Pro1 images. However, after looking through the images in detail and resetting to RAW file defaults, I was surprised to find out that the Fuji X-Pro1 RAW files indeed looked cleaner.
See on mansurovs.com
See on Scoop.it – Fuji X-Pro1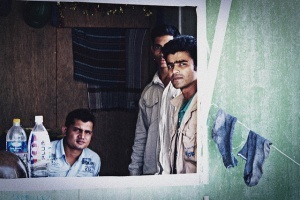 How do you improve your photography? Some people says just go out there and shoot. But perhaps more importantly before you do go out, take time to look at others' photos. I am not one who is …
See on oshsnap.wordpress.com
Musikvideo: Adobe Flash Player (Version 9 oder höher) wird benötigt um dieses Musikvideo abzuspielen. Die aktuellste Version steht hier zum herunterladen bereit. Außerdem muss JavaScript in Ihrem Browser aktiviert sein.
© Thomas Menk – Composer
Musikvideo: Adobe Flash Player (Version 9 oder höher) wird benötigt um dieses Musikvideo abzuspielen. Die aktuellste Version steht hier zum herunterladen bereit. Außerdem muss JavaScript in Ihrem Browser aktiviert sein.
© Thomas Menk – Composer
See on Scoop.it – Fuji X-Pro1

"Being Small in a Large World.."
A long blog post exploring the pros and cons of the Fuji X Pro 1 system for true macro photography using ALL of the Fuji system flashes! This includes several high quality image examples to demonstrate each of the system flash units: EF-20, EF-X20 and the EF-42.
See on Scoop.it – Fuji X-Pro1

I had been planning a trip to Cuba for a couple of years with friends and as the date approached I realised that I was going to have to finally make a decision about which camera I was going to take. This was going to be a photographic trip of a lifetime for me so I wanted to make sure that I had the right camera for the job. I trawled the Internet for reviews and information about the cameras on my shortlist (Sony NEX-7, Fuji X-Pro 1 and Leica M9) and finally decided that the Fuji or the Leica were the cameras for me.
See on www.luminous-landscape.com
See on Scoop.it – Fuji X-Pro1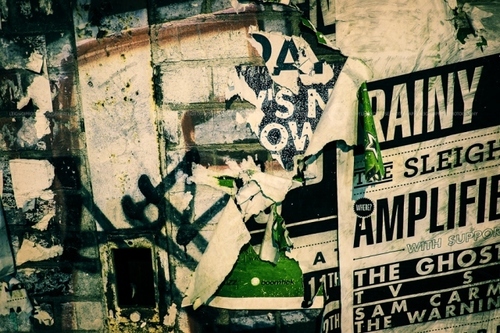 Fremantle, Western Australia known as 'Freo' to the locals is full enthusiasm for late nights, premium local beer, unique fashion and great coffee. The heritage city hosts a mixture of eclectic stereotypical hippies, hipsters, skaters and artists who all bring their own flavour to the streets and stores. I wanted to capture a glimpse into the culture that is Freo so I headed off on foot with the Fujifilm X Pro 1. Instantly I thought of the local Wool Stores where an assortment of posters and urban art coincide to bring life into the old heritage building. I thought a grunge theme would best showcase the building at night.
See on Scoop.it – Fuji X-Pro1

For every one hundred photos I take only ten or so make it out of Lightroom. Photos are published on this blog, flickr, 500px and Facebook. The rest remain in Lightroom for review at a later date.
The photos I publish to the internet are generally 1200px wide and 70dpi and thus not ideal for printing. As a result I always like to create a print quality backup of the these images 'just in case'…
See on www.flixelpix.com