Juli 2012
See on Scoop.it – Fuji X-Pro1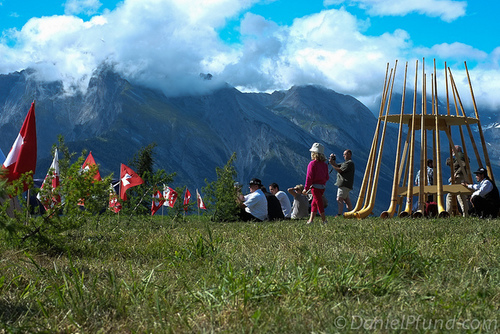 Every year in July, the best Alphorn players reunite in Haute-Nendaz (Valais, Switzerland) for the Festival international du cors des Alpes. This year I had the pleasure to be there and here are some pictures I took with mainly my Fuji X-Pro1 and the 35mm ƒ/1.4 lens. On Saturday, about 100 alphorn players compete in Haute-Nendaz. The jury is in a closed tent and cannot be influenced by seeing who is playing (as most alphorn players are well-known, it's a small family). They select 10 finalists to compete on Sunday, which takes place at the top of the mountain, in Tracouet. Again, the jury sits in a closed tent and select the 3 best players…
See on blog.danielpfund.com
See on Scoop.it – Fuji X-Pro1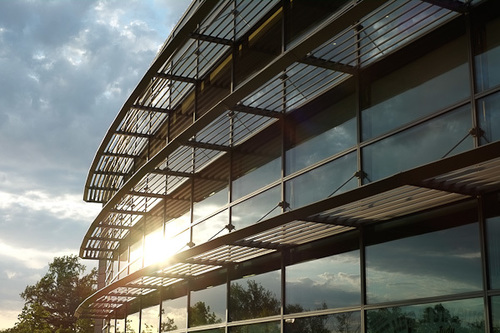 A comprehensive review of the Fuji 35mm f/1.4 lens for the Fuji X-Pro1. How does this fast standard prime perform?
If you're going to buy a single lens or starting lens for the Fuji X-Pro1, make it the Fujinon 35mm f/1.4. Yes, this lens is just that good. Between it's low light abilities, superlative optical performance, close-focusing, and small size, it's literally a do-it-all kind of lens if the focal length fits your shooting. Aside from its slightly slower AF speed compared to the Fuji 18mm f/2, the Fuji 35mm f/1.4 is almost a flawless lens, and even then the AF speed is more of a function of the contrast detection AF system employed by the Fuji X-Pro1.
See also Todd Owyoungs review of the Fuji 18mm f/2 Wide Angle XF Lens: http://www.ishootshows.com/2012/07/16/review-fuji-18mm-f2-wide-angle-xf-lens/
See on www.ishootshows.com
See on Scoop.it – Fuji X-Pro1

A walk along the shore provides so much subject matter for "street" photographers. Just like on a city street, you've got to have a bit of speed, a bit of luck, and be a bit brave. It's a bit easier though than the city, as people on the beach are relaxed and playful. I wasn't sure the lettering would be visible on the fire pit as the sky was extremely bright. The Fuji Xpro pulled through. Shots like this are a quick camera up, camera down, as you certainly don't want to spend too much time composing or you'll surely be noticed. Later I realized no one was really bothering to look my way. I felt brave at the time though. The evening hours provide nice contrast between the sky and silhouettes of people. The Fuji Xpro metering is so reliable, I know exactly what I'm going to get before each shot. It wasn't blasted out by the heavy sun on the horizon, even though my eyes were…..
See on valiantlight.com
See on Scoop.it – Fuji X-Pro1

Most modern cameras offer different image sizes in-camera, though all they really do is crop the top and bottom or sides. There are a few digital cameras that have sensors bigger than the lens' image circle, which allow the diagonal angle of view for a given focal length to be maintained when changing crop; the main one of these is the Panasonic LX series of cameras. Put one of these on a tripod, slide the aspect ratio switch on the lens barrel and you'll notice that the horizontal field of view gets wider than the 4:3 option, even though this is the native aspect ratio of the sensor. (It also means that you don't suffer as much of a resolution decrease as you'd expect when changing aspect ratios). There is no point in shooting in another aspect ratio if all the camera does is throw away the extra pixels; you're better off capturing as much information as you can at the time of shooting and then deciding later what crop would work best (assuming, of course, that you didn't compose correctly at the time.)
See on blog.mingthein.com
See on Scoop.it – Fuji X-Pro1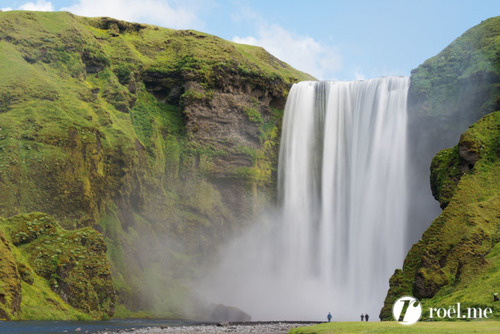 For years I have always wanted to visit Iceland. Many photographers who have been there before are mesmerized by its diverse landscape and staggering natural beauty. There are glaciers, mountains, fjords, wide black beaches and many active volcanoes… It is simply a feast for your eyes and soul…
As I doing some commercial work during my visit, I brought three different camera systems with me to Iceland. They consisted of:
Nikon D800 kit – Nikon V1 and FT1 kit – Fujifilm X-Pro1 kit
See on roel.me
See on Scoop.it – Fuji X-Pro1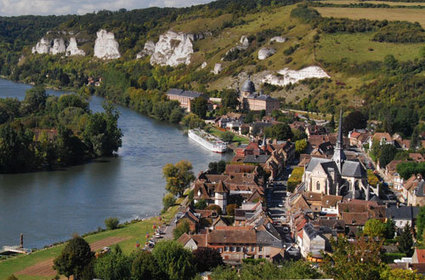 I think the reasons we take travel photos are to remember where we were and to share those places with others. When we upload images to the web or make prints when we return home, we want our friends and families to see and enjoy the things we encountered. However, just as there is a difference between tourists and travelers, the former flitting like bugs on the surface of things, the latter happily diving below the surface, so it is with photographers. Despite carrying expensive cameras, the tourist photographer spends little time in any one place. Mostly, they snap a few photos of local monuments, buildings, or some scenic setting, before they quickly move on…
See on www.imaging-resource.com
See on Scoop.it – Fuji X-Pro1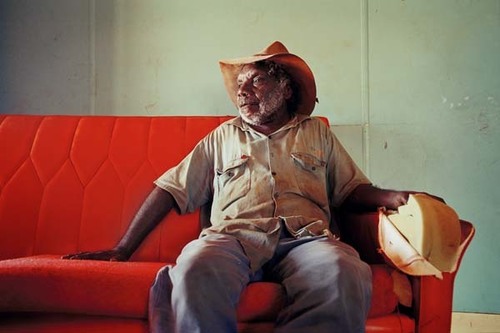 Photography © Megan Lewis
Here's another installment from my interviews with photographers using the Fujifilm X-Pro1….
Megan Lewis, social documentary photographer – "I am really blown away by this little camera. It produces incredible quality, and is so light and easy to use that I want to take it with me everywhere. You don't even know you've got it with you, it just becomes part of what you are doing and you can shoot from the hip".
See on Scoop.it – Fuji X-Pro1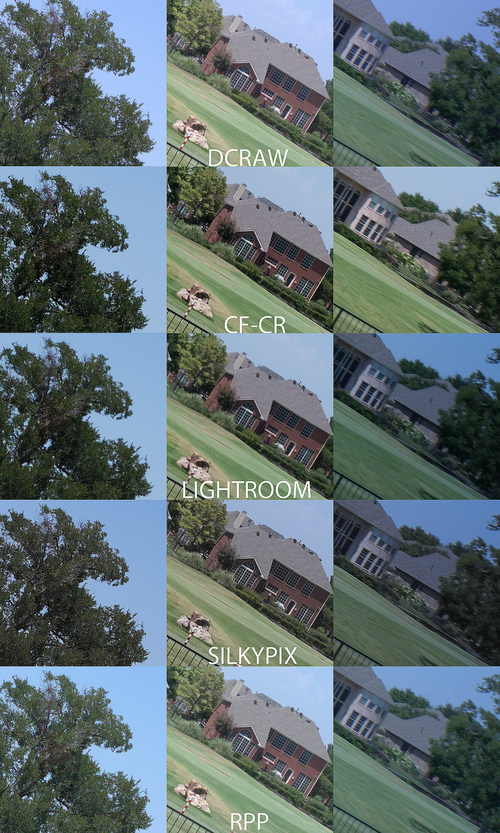 Here are some 100% crops comparing various raw converters. The image I used was a test image from a Contax G 21mm (I was hoping some software could work miracles for the corners). That's the reason for the diagonal orientation and the very poor corner performance. Anyway, I did this for me, but figured others would appreciate it as well. The one that says CF-CR was converted to dng, processed in cornerfix, and converted in Adobe camera raw.
See on forums.dpreview.com
See on Scoop.it – Fuji X-Pro1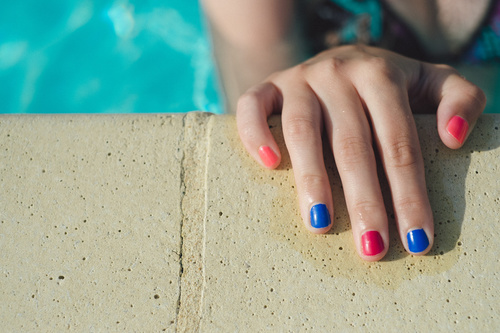 Great Fuji X-Pro1 Shots by a young Swedish Photographer
See on mmmikael.4ormat.com
See on Scoop.it – Fuji X-Pro1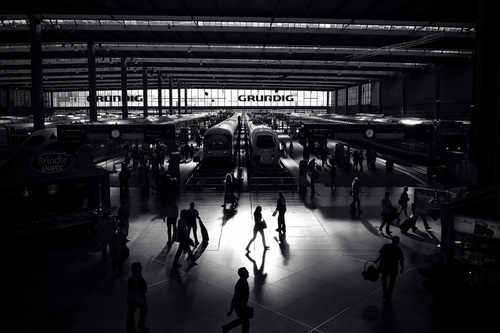 Schwarz, elegant & zierlicher als die alte. Trotzdem kein Leichtgewicht. So liegt sie hier vor mir, meine neue Begleiterin: die Fuji X-Pro1. Seit ein paar Wochen ist sie nun fast täglich in meiner Tasche. Und das ist mein erster Eindruck. Vorab: Leute, das ist ein Erfahrungsbericht – kein Techniktest. Ich fotografiere keine Charts (ok, nicht mehr), messe keine Linienpaare & kümmere mich auch nen Dreck um Vignettierung – die kommt bei mir ohnehin meist später dazu. Mich interessiert vielmehr, ob ich das gute Stück gerne benutze und welche Ergebnisse ich wie damit erziele. Und das ganze aus der Perspektive eines leidlich begabten Amateurs. Und bitte entschuldigt auch die erneut äußerst durchschnittlichen Produktfotos. Ich kann das einfach nicht.
Google translation (english): http://translate.google.de/translate?sl=auto&tl=en&js=n&prev=_t&hl=de&ie=UTF-8&layout=2&eotf=1&u=http%3A%2F%2Fleichtscharf.de%2Fin-eigener-sache%2Ffuji-x-pro1-meine-neue-ein-erster-eindruck%2F
See on leichtscharf.de