Juli 2012
See on Scoop.it – Fuji X-Pro1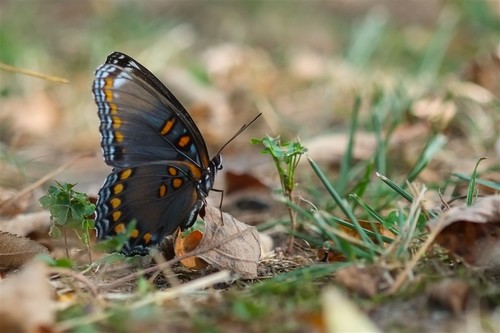 The heat is really keeping me from from venturing out to take photos as of late but I did manage to snap off a few with the 60mm today. Here are a few of them. I had to get down really low to take this one (on my belly, actually)… the little fellow was in the hunt for a rotting apple.
Visit Larrys Flickr Page:
http://www.flickr.com/photos/larryhokie/
See on forums.dpreview.com
See on Scoop.it – Fuji X-Pro1

I noticed on some forums that people have been talking about infrared photography and that the Fuji X-Pro1 is perfect for it, as it does not need a special conversion. This generated a lot of interested, and recently I found the proper infrared filter, the Hoya R72, and went on a little suburbian trip to try it out. I know one thing now…. I should have taken a lens hood. It's quite impressive how this little camera stands above the rest. Each day almost is a new discovery. I'm still new at this infrared thing, so my processing still leaves a lot to be desired, but the effects are quite astonishing. Enjoy!
See on www.miksmedia.net
See on Scoop.it – Fuji X-Pro1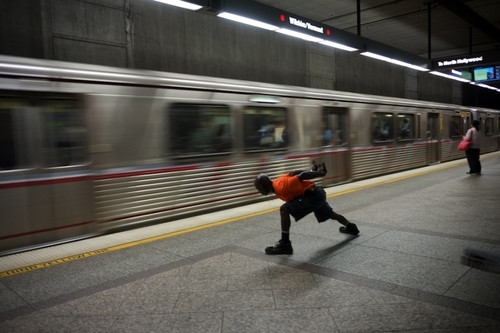 In the previous entry I posted some black and white images made with the Fuji X-Pro1, as promised here are some color images made with that camera. When photographing in the street with a the M6 I always faced the issue of what film to load and usually my default choice would be to put in some B&W film, occasionally i'd load some color film and hit the streets. Being used to thinking in shooting in B&W I never got the chance to train my eye as much with a rangefinder in terms of capturing color photos that are good, and its been a blessing having the X-Pro as its been bridging that gap for me. I'm starting to find myself more comfortable with shooting color, and i'm happy with the files that the camera has been giving me. The photos below take you from Union Station in Los Angeles, to the streets of Amman, and finally to the majestic desert of Wadi Rum.
See on lmajali.wordpress.com
See on Scoop.it – Fuji X-Pro1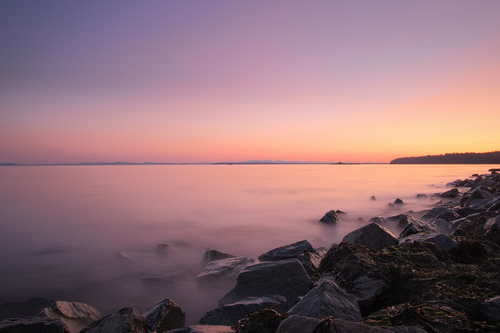 Since my last post where I did a comparison between the Fuji x-mounts and 2 Nikon lenses I have got to spend more time with the 3 Fujis….and started to get a feel for what they can produce when not pointed at a stone wall. The 18mm has spent the most time on my camera. Contrary to some reports on the web, I find it works really well as a landscape lens. It also works really well for shallow depth of field nature work. The bokeh is excellent if you are close enough and shooting wide open. I like the way that it renders the background with an impressionist feel. I have never owned a Zeiss lens, but this is kind of how I imagine a Zeiss would render this scene.
See on gearramblings.tumblr.com
See on Scoop.it – Fuji X-Pro1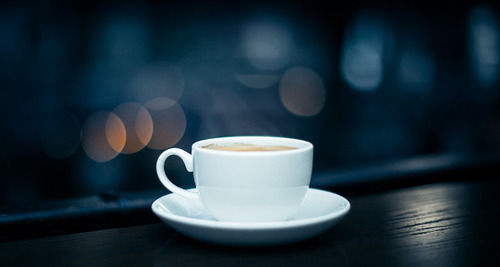 I've made a fundamental mistake. I knew there was a risk of it happening but it crept up slowly and without notice. Slowly I've traded studying the craft of photography with studying the equipment and technology….
See on www.flixelpix.com
See on Scoop.it – Fuji X-Pro1

I've been working on a chinese feature film recently, that's how I got the chance to visit that highly interesting and really different country. Although I didn't have too much time to shoot I brought home some pictures and my new camera. A Fuji X-Pro 1 with a very nice 35mm/1,4 Lens. I really hope next time I'll be able to shoot more!
Alex Püringer – still & moving pictures…
showing an intersting view on the black and white capabilitys of the Fuji X-Pro1. Various street pictures from China to concerts in Austria
Thx Alex for suggestion :-)
See on www.alexpueringer.com
See on Scoop.it – Fuji X-Pro1

The FujiGuys have published first preview pictures and specifications for the upcoming 18-55mm/f2.8-4.0 and 14mm/f2.8.
Focusing and DOF scales on the 14mm!
18-55mm | F2.8-4.0 OIS
https://twitter.com/fujiguys/status/221311422020337664/photo/1/large
14mm | F.28 R
https://twitter.com/fujiguys/status/221312108640468995/photo/1/large
See on forum.getdpi.com
See on Scoop.it – Fuji X-Pro1

I was very excited when I found out that there will be an adapter to connect Canon EOS EF lenses to the Fujifim X-Pro 1 mount, and ordered it right away. I currently own the Fujinon XF 18mm and 35mm lenses that cover my mainly used focal length. But I have some nice Canon EOS EF lenses that I want to use when I need a bit more focal reach. Obviously there are two caveat when using Canon EOS EF lenses on a X-Pro 1….
See on fujixfiles.blogspot.de
See on Scoop.it – Fuji X-Pro1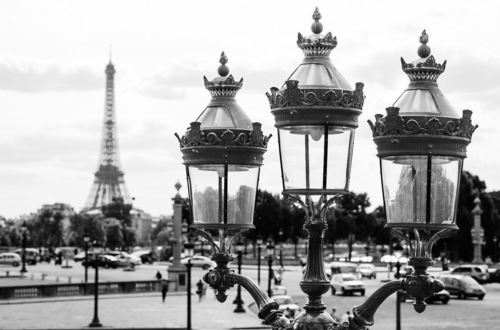 I had a brief hour free in Paris between an airport drop off and meeting and old friend, so I jumped off the Metro at La Louvre and walked quickly down towards the Eiffel Tower as I thought that would give me the best hour-long walk to be able to capture some of the sights in Paris. The last time I was in Paris for a day I had a D300s + grip + a load of lenses in a huge backpack. By the end of the day I was aching all over! This time I had two cameras, but a much lighter load. The X-Pro 1 and the X100 make great companions for travel photography, and what a difference you feel walking around with such a lightweight kit. I had a small shoulder bag to keep which ever camera I wasn't using safe and that was it. I don't see myself going back down the SLR route any time soon!
See on www.photomadd.com
See on Scoop.it – Fuji X-Pro1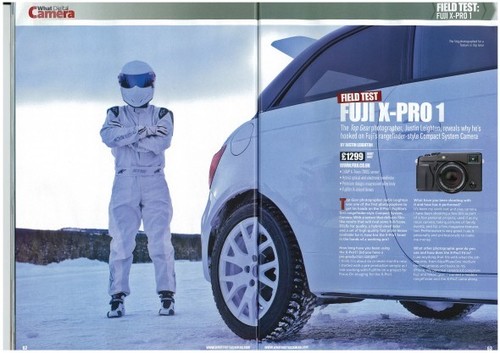 Top Gear photographer Justin Leighton checks out the excellent Fuji X-Pro 1
… me talking about the Fuji XPro1 … my current fav bit of kit … But its in Russia with my assistant Valentina Q… making probably better pictures than I take…
See on www.justinleighton.com