Juli 2012
See on Scoop.it – Fuji X-Pro1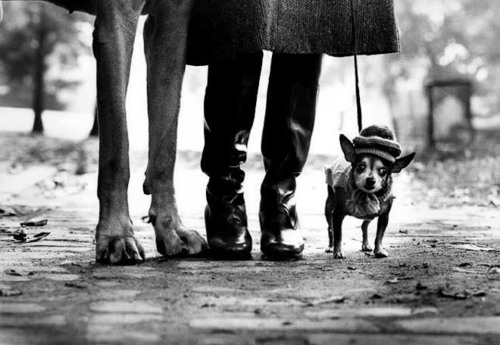 What advice would you give young photographers?
Try everything. Photojournalism, fashion, portraiture, nudes, whatever. You won't know what kind of photographer you are until you try it. During one summer vacation (in college) I worked for a born-again tabletop photographer. All day long we'd photograph socks and listen to Christian radio. That summer I learned I was neither a studio photographer nor a born-again Christian. Another year I worked for a small suburban newspaper chain and was surprised to learn that I enjoyed assignment photography. Fun is important. You should like the process and the subject. If you are bored or unhappy with your subject it will show up in the pictures. If in your heart of hearts you want to take pictures of kitties, take pictures of kitties. Alec Soth
See on erickimphotography.com
See on Scoop.it – Fuji X-Pro1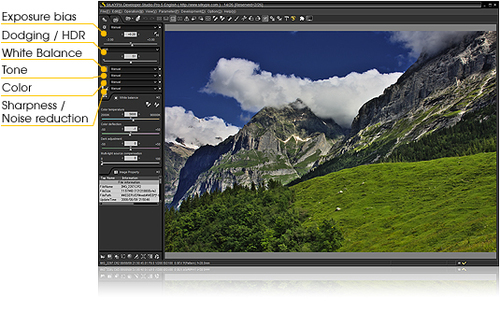 Latest update
SILKYPIX Developer Studio Pro5 ver5.0.18 was released.
*Support for the following cameras has been added : Canon EOS Kiss X6i, Rebel T4i, 650D
SILKYPIX Developer Studio Pro ver4.1.60 was released.
*Support for the following cameras has been added : Canon EOS Kiss X6i, Rebel T4i, 650D *New support: Mac OS X v10.8 Mountain Lion
SILKYPIX Developer Studio 4.0 ver4.0.60 was released.
*Support for the following cameras has been added : Canon EOS Kiss X6i, Rebel T4i, 650D *New support: Mac OS X v10.8 Mountain Lion
See on www.isl.co.jp
See on Scoop.it – Fuji X-Pro1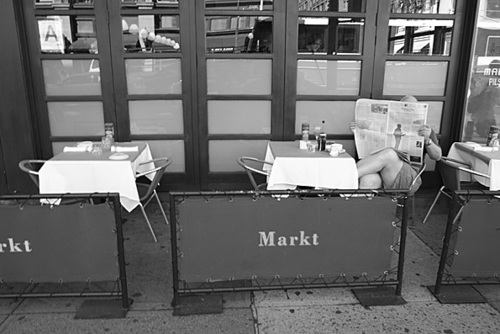 So, to answer the question posed at the top of this article: The Fujifilm X-Pro 1 certainly gives the Leica M9 a run for its money. I compared images I shot a couple of years ago with the Leica M9 with those shot at similar ISOs with the X-Pro 1 and the X-Pro 1 was, to my eye, the clear winner depsite its smaller sensor. On the other hand, while the Leica M9 lacks the X-Pro 1's AF capabilities, it has no discernable lag time while the X-Pro 1 has some lag time under bright sunlight (otherwise it's fine). The M9's brightview viewfinder's focusing system, once mastered, is outstanding, but doesn't provide as much information as the X-Pro 1. The M9's optical viewfinder is brighter than the X-Pro 1 and its coverage is better, but the X-Pro 1 has one of the highest-resolution EVFs available so if you're in the pro-EVF camp, that's a big advantage. Exposure controls are comparable on both cameras and size and weight are similar. Want video? The Fujifilm offers 1080p HD video. The Leica M9 has none. Overall, finally, Leica has serious, if imperfect, competition.
See on www.adorama.com
See on Scoop.it – Fuji X-Pro1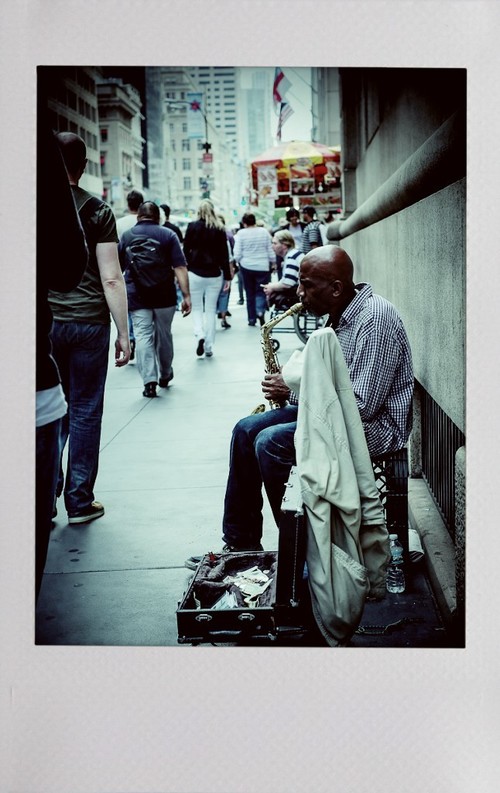 A few more unearthed from my New York haul. I seem to have inherited a polaroid 600 camera and whilst the film sits in my fridge waiting for a suitable occasion to be used, thought I'd get into the mood and give these a retro look. I'm itching to have a go with the Polaroid but I don't want to waste the film, it was pricey!
See on www.seriouscompacts.com
Fujifilm has announced that it will introduce Diopter Correction Lenses as an accessory for the X-Pro1. Fujifilm is developing its own brand of Diopter Correction Lenses to accommodate near and far sighted customers who use the X-Pro 1 camera.
The Fujifilm Diopter Correction Lenses will enable these customers to view and enjoy the X-Pro1 Hybrid Multi Viewfinder more effectively.
Manufactured in Japan, Fujifilm's specially designed 19mm Diopter Correction Lenses are packaged individually in the following six strengths: +3, +2, +1, -1, -2, -3.
See on www.fujifilm.com.au
See on Scoop.it – Fuji X-Pro1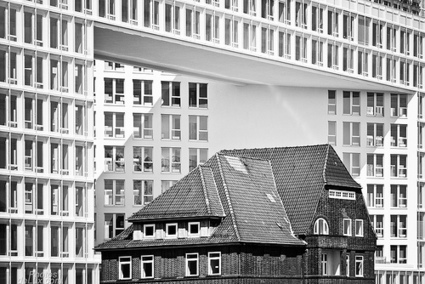 After my review on the Kipon Canon EOS to Fuji XF adapter, I am going to write about how the Kipon Olympus OM-XF adapter performs on the Fuji X-Pro 1. Fuji offers their own intelligent adapter for Leica M lenses. And if I were fortunate enough to own Leica M glass, I would buy the Fuji adapter in a heartbeat. But I still own some Olympus OM Zuiko lenses from my old analog OM-4 Ti. Therefore another Kipon adapter was ordered and I had it connected to the X-Pro 1 quite often in the past month….
See on fujixfiles.blogspot.de
See on Scoop.it – Fuji X-Pro1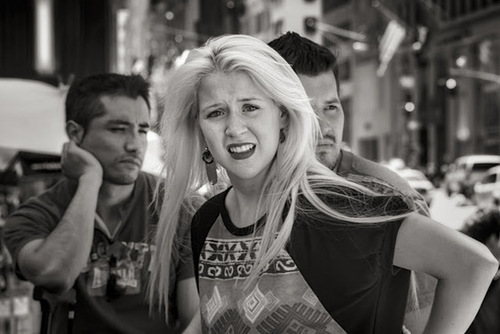 One of the most compelling reasons to have gotten the Fuji X-Pro1 camera was the announced intention of Fuji to make an m-mount adapter so that old Leicaphiles such as myself (the Leica part, not the old) would be able to make use of their wonderful Leica m-mount lenses on this yummie new type of camera. I was hot to get the adapter but resisted the temptation to get a cheaply produced third party adapter ring with no electronic/digital functionality. When I got the Fuji adapter I checked all my Leica lenses to see which lenses would or wouldn't be functional. There is a problem with some lenses because when focused to infinity the rear element housing protrudes from the back of the lens and hits an internal baffle in the adapter. I really wanted the adapter so that I could use my 50mm f2 lens and my 90mm f2.8 lens (on the DX sensor that translates into 75mm and 135mm respectively). I did all the setup stuff that Fuji recommended: adjustments for barrel/pincushion distortion, peripheral illumination, and color shading, and did some quick tests around town. Everything seemed fine…..
See on genelowinger.blogspot.fr
See on Scoop.it – Fuji X-Pro1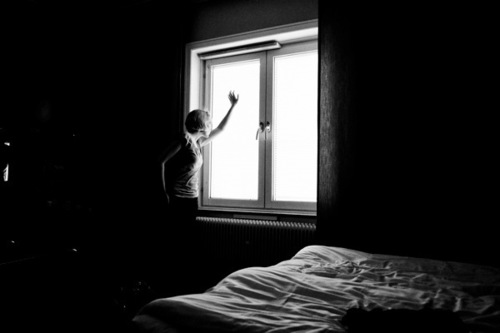 Last week my girlfriend and I took a road trip to the Herräng Dance Camp, Sweden where I am teaching the tap dance classes this year. For the trip I brought the Fuji X100 and my new X-Pro 1 along with the 35mm f1,4 and the 18mm f2,0. Here are a few pictures taken while being on the road. I must say I really like the 18mm f2,0 as well. I have always liked the field of view from a 28mm lens. The autofocus seems a bit faster than on the longer lenses which does not surprise me. But like I said before I think the speed of the autofocus is not a big concern for me and once you understand how it works, you get very accurate results.
See on www.thomasmarek.blogspot.de
See on Scoop.it – Fuji X-Pro1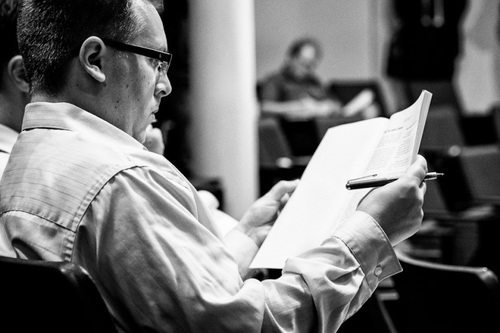 After selling my Leica M9, I knew that I might have a bit of a challenge shooting work events with just my X-Pro 1. Although I have the three current Fujinon X-mount lenses available, I feel much more comfortable shooting with two bodies instead of swapping lenses in the middle of a job. I also wanted to have a 35mm equivalent focal length, a lens that I rely upon for shooting events…
See on doncraigphoto.wordpress.com
See on Scoop.it – Fuji X-Pro1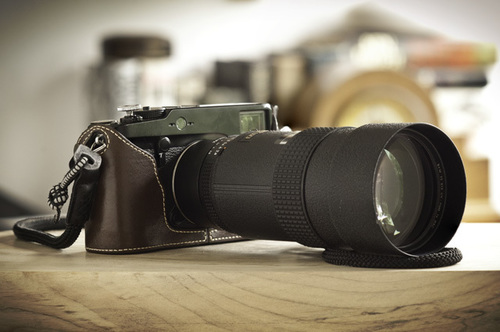 Despite it's incongruous look, the combo really surprisingly well. The Nikkor 180mm f/2.8 ED-IF AIS lens, was one of the all time great mid to long fast tele lenses ever made. The honor now probably goes to the Leica 180mm f/2.8 APO lens, but then again the price of it . . well out of reach for most. The afore mentioned Nikkor was one of the lenses that I (in a moment of delirium) sold in 2003. This was done after I had gotten my second 80-200mm f/2.8 Nikkor Zoom and at the time thought that I didn't need the 180 anymore. Big mistake. Some years later I got this newer version AF-D model, so I sort of made up for my mistake, sort of. Yes I have been happy with the newer one on my Nikon bodies. The AF may not be as fast as the new 70-200mm VR II zooms, but boy is it a lot lighter in weight. On the weddings I shoot, I carry one body with the 85mm f/1.4 AF-D and another body with the 180mm AF-D on it. However my assistant discovered that 180 and being younger and quicker always ends up grabbing it to use. It is that much of a pleasure to shoot with.
See on gambofoto.blogspot.nl