Juli 2012
See on Scoop.it – Fuji X-Pro1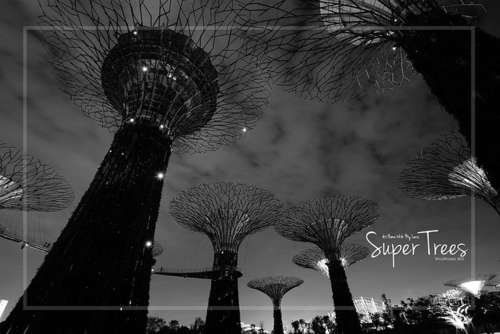 Let me be straight. I love my Fujifilm X100. Despite the fact that people think that I am shallow, I will normally look to the innards and how I use the tools effectively. Seriously nothing beats the direct controls afforded by cameras of yesteryears. Aperture ring on the camera barrel, shutter speed dial on the right edge of the camera top plate. Left hand changes aperture and right hand changes shutter speed and controls the shutter. Quick, fast, accurate and to the point. I would say the form or in this case the dials, dictates how the camera looks like. Good old retro look won't get things done quickly through buttons alone or in some cases it comes with dials. Aperture rings and dials together are the better deal.
See on wilzworkz.wordpress.com
See on Scoop.it – Fuji X-Pro1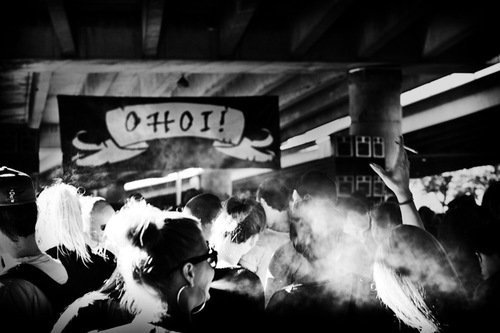 Bass. Bone breaking gut punching concrete breaking ear drum piercing bass.
The sun eventually does it's beautiful thing and backlights everyone's halo. I love that I can use my Fuji X-pro1 like a black analog rangefinder box that doesn't get in my way, optical viewfinder and manual shooting, that's my normal style. But the Fuji is still digital and I might as well take advantage of this as well. So a quick click to turn on live-view on the screen, hands and camera in the air, eyes on screen, wait for people to look sideways or back and I have what I want….
See on www.flemmingbojensen.com
See on Scoop.it – Fuji X-Pro1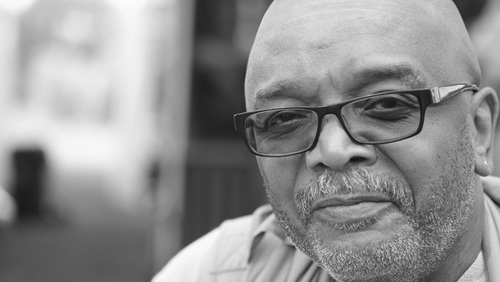 Let me tell you, it was a joy to shoot with. I loved its light weight body and it was a lot of fun to shoot with primes again. The clarity of the resulting images is fantastic and their art modes are really impressive. For example, back in my film days, I loved Fuji's Velvia film. I've played with some actions and filters in Photoshop that claim to recreate the feeling of Velvia but they always fell short. Since this is a camera from the same company, I had high hopes for their Velvia emulation, and it didn't disappoint. A lot of cameras today have black and white or monochrome modes but they are, at best, lacking. The X-Pro1 has several monochrome modes with different color filters. It's been a while since I was able to appreciate a deep red filter shooting black and white!
See on domaschuk.com
See on Scoop.it – Fuji X-Pro1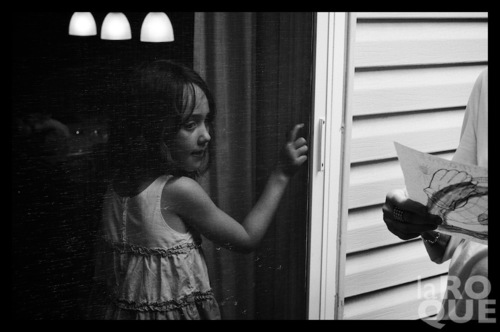 I've never hidden the fact that my images are all extensively post-processed. I've written about it several times. Which doesn't mean I fundamentally alter the nature of the original captures or distort the reality I witnessed. But I do enhance it. I do make it fit into my perception, an interpretation of what I had in mind when I took the shot in the first place. To me this is what photography's all about, beyond choosing the moment, the angle, the exposure… It's a holistic process, all a means to an end. Besides, we're always spinning reality in some way, no matter how honest we pretend to be. Otherwise we'd be nothing more than glorified security cams. I can generally anticipate the final processed look of a digital image the same way film photographers could predict the effect of their chosen film stock and lab process. They knew what loading Kodachrome was going to mean. They knew how pushed Tri-X would turn out, how it would affect the end result and they shot accordingly.
See on www.laroquephoto.com
See on Scoop.it – Fuji X-Pro1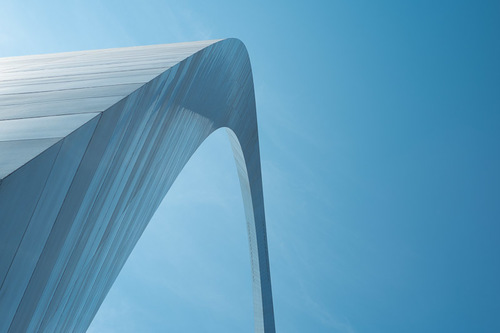 The Gateway Arch in St. Louis is an incredible structure to say the least. At 630 feet high, it's the tallest man-made monument in our country. And it also holds the record for the largest stainless-steel monument in the world.
To get to the top, you sit in a somewhat-cramped 'pod' (which looks like something straight out of 2001). It's about a 4 minute ride up to the top. You can stay up there as long as you want (although the crowds made it easy for us to bail after about 10 minutes).
Here are some shots from my visit. They were all taken with a Fuji X-Pro 1. Next time I'd like to bring my own lighting ;)
See on www.doggettstudios.com
See on Scoop.it – Fuji X-Pro1

Here are some new samples shot on the FUJI X-PRO1 ! Pretty much all of these are shot direct to JEPG using the Film Simulation BLACK AND WHITE mode, with a red filter and Yellow Filter. The shots of Chloe-Jasmine were taken during dinner, the shots of Kate Waldron were taken in Manchester as I was assisting Mark Evans shooting his Book Project ….
See on www.davepiper.org.uk
See on Scoop.it – Fuji X-Pro1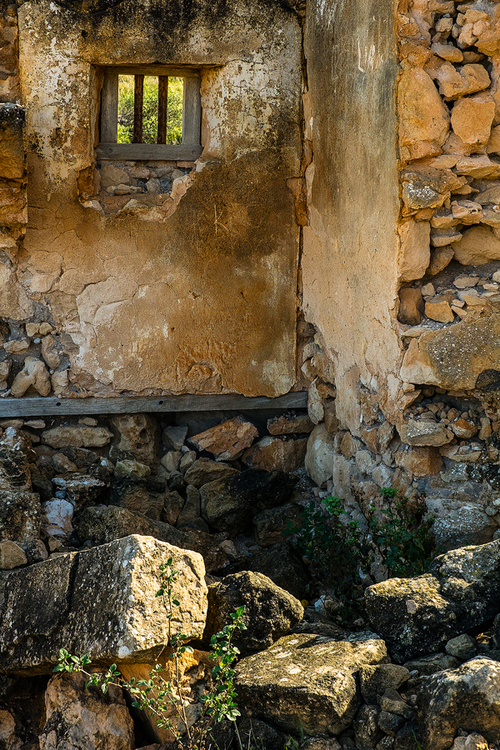 Overall I can recommend this camera to the keen enthusiast or professional photographer. The camera is light and perfect as a stand alone or second body. Shooting in low light stacks up against some of the bigger players like the Canon 5D MKIII and Nikon D800. I think the removal of the low pass filter to mimic film has paid off. Fujifilm have really developed a ground breaking camera adding to the overall success of the X series camera lineup. I look forward to seeing what other photographic boundaries can be pushed by Fujifilm in the coming year and I'm sure the X-Pro 1 will be just one of many X series cameras to wow the photographic world.
See on Scoop.it – Fuji X-Pro1

The incredibly talented Jenny Lewis played this weekend with the Watson Twins, Johnathan Rice, Farmer Dave, and Nik Freitas at the Swedish American Hall in Cafe du Nord here in San Francisco. It was Jenny at her best, and this show was probably one of my favorites ever, right up there with the concert she did at the House of Blues. Front row seats are awesome for taking a few photos and grabbing one of the set lists at the end of the show.
Just a word on the Fuji XPRO-1. This thing has some staggering low-light performance. Just give the AF something contrasty to lock on to, and the camera returns some amazing files!
See on Scoop.it – Fuji X-Pro1
My first set of shots with the Fujifilm X-Pro1 taken on a visit to a spooky relict of manual labour
Thank you Tim for showing me this spooky relict of manual labour and for encouraging me to explore its deepest corners. Shot with Fuji X-Pro 1 and Voigtlander 21mm F/4 in Hannover Germany.
See on www.flickr.com
See on Scoop.it – Fuji X-Pro1

Your plane of focus determines more than just what's sharp and what isn't: it directs the eye of the viewer to the subject, too. The shallower your depth of field, the more exaggerated this becomes – to the point that with a very shallow DOF lens, a close subject and far background, you really won't be able to identify what the background actually is. All the more important that you choose the right plane of focus, then….
See on blog.mingthein.com