August 2012
See on Scoop.it – Fuji X-Pro1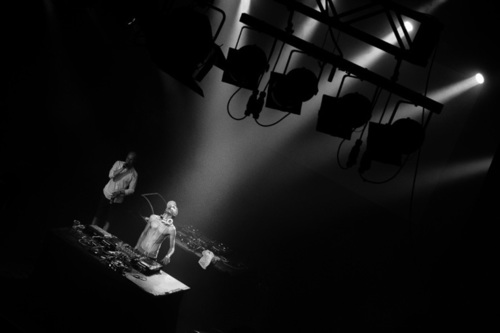 STRØM. Danish for electrical current. Also means flow. The past week saw an amazing flow of electrical current and power run through Copenhagen. The annual STRØM electronic music festival took place and I had the pleasure of being one of the photographers. A brilliant week of brilliant events, everything from live electronic music on a metro train, to a live mix at the harbour on a warm summer's night in pitch black conditions where all sounds where samples from the ocean, to Major Lazer tearing apart Club VEGA and Richie Hawtin hammering some techno beats on an outdoor stage in the heart of Vesterbro in Copenhagen. Simply a totally wicked week. Thanks to the STRØM crew for pulling off a blindingly good festival.
See on www.flemmingbojensen.com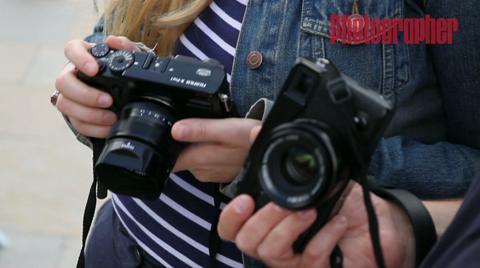 Last week we did an X-Pro1 street photography day with Amateur Photographer. Together with the magazine's editor Damien Demolder, five readers road tested the Fuji X-Pro1 and Fujinon lenses and here is what they had to say.
See on link.brightcove.com
See on Scoop.it – Fuji X-Pro1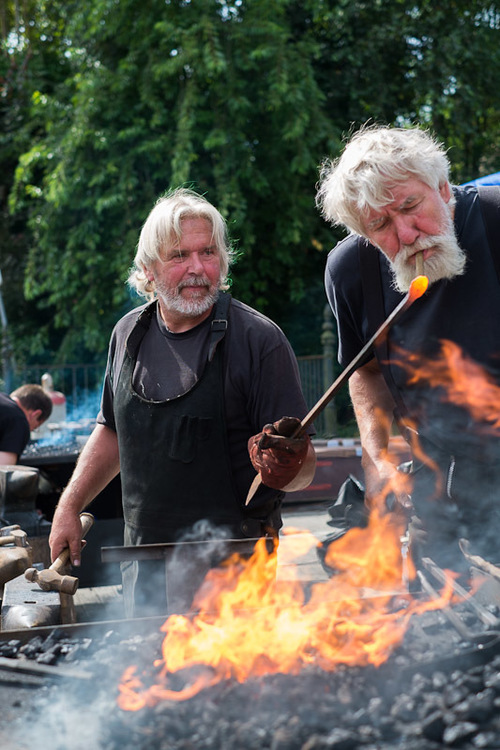 Doel is an abandoned village north of Antwerp on the border of the river Schelde.
I've been there many times already and tend to go back every year when they have their annual festival in August.
All those times I've shot film but this time I took the Fujfilm prox-1 with it's three lenses and a Voigtlander 15/4.5 on a cheap Ebay adapter. Many houses have now been closed and can not be accessed anymore. A few remain of which an old garage and bakery are very interesting.
There were around 450 stalls selling junk and food, blacksmiths, a procession, blessing of the river and blessing of the boats. The weather was magnificent. The Xpro-1 worked very well. For the interior shots, which were taken on a tripod, I mainly used the rear lcd to frame and focus with manual focus and the magnifier. The iso was manually set and I used aperture priority and let the meter do its thing with the shutter speed. For the pictures outside I used the OVF with the Fuji lenses and the EVF with the 15/4.5 which was on f11 and a bit closer then hyperfocal distance. Iso was on auto 1600 or when I needed to be sure to get a bit higher shutterspeed then the Fuji thinks is necessary I used a set iso….
See on michielfokkema.wordpress.com
See on Scoop.it – Fuji X-Pro1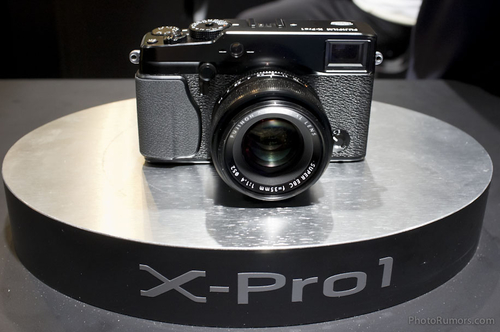 According to this Facebook post by Tony Bridge, Fujifilm will release a new firmware update for the X-Pro 1 camera on September 5th, 2012. The key updates are:
1. In low-light condition, the X-Pro1 will be much faster in Auto Focus mode.
2. The speed of the image coming into focus when turning the focus ring has been vastly improved.
3. At maximum speed the X-Pro1 can now write to SD memory card twice as fast as before.
See on photorumors.com
See on Scoop.it – Fuji X-Pro1

There's travel photography, and then there's vacation photography. In the first you're traveling to shoot, and your time and gear is chosen carefully to deliver great images. In the second, you're just on holiday and like everyone else, you want to bring a camera along. This is specifically a review of using the camera on a family vacation – I wasn't sent to England and France on assignment, nor did I spend lots of time there specifically going out to shoot. But I did want to bring a camera that wasn't going to annoy me. Those of you who have been following along for a while will remember that it was a vacation trip to California last year that pushed me into looking for a smaller but high-performing camera. The willing but somewhat limited Olympus EPL2 has now been and gone, and it was the Fuji X-Pro1 (and 18mm F/2.0 and 35mm f/1.4 lenses) that made the trip with us across the Atlantic…
See on www.clearingthevision.com
See on Scoop.it – Fuji X-Pro1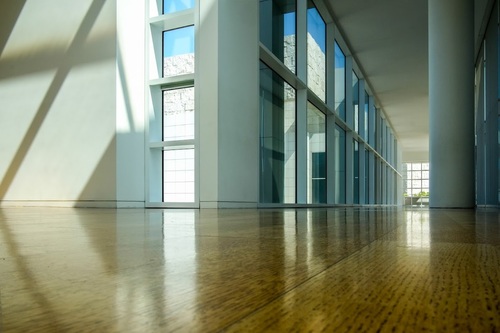 Few weeks ago I got an opportunity to re-visit the Getty Center in Los Angeles, CA in beautiful Southern California weather. During this visit I had my Fuji X-Pro 1 next to my Canon 5D MK III with 14mm F2.8 L II attached to it. I tried both cameras that day and once I got home to process the photos, I was amazed how my Fuji performed when I compared the photos with 5D MK III!!! I would say in some cases the result was very similar.
See on plus.google.com
See on Scoop.it – Fuji X-Pro1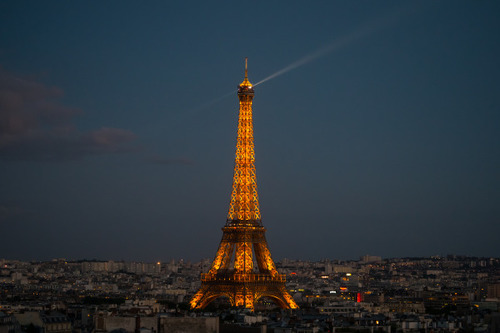 This time of year I make my annual pilgrimage Le Mans in France to photograph the Le Mans 24 hour sportscar race. I usually spend a few days in Paris on the way to Le Mans as a way of adjusting to the time zone and to take advantage of the photographic opportunities Paris provides. For my motorsport photography my camera bag is crammed with Canon digital SLR bodies and lenses but I am a big fan of the X series range of FUJIFILM cameras. (Not just because I work for FUJIFILM!) Last year I photographed Paris using the retro styled fixed lens FUJIFILM X100, this year I had the new X-Pro1 at my disposal with an 18mm, 35mm and 60mm lenses. Without a doubt the FUJIFILM X-Pro1 is the most versatile camera I have ever used. I had used the camera for about 2 months prior to my trip and I was very excited by the high ISO capability of the camera and the sharpness of the Fujinon lenses. The new sensor technology provided me with amazingly sharp images in all shooting conditions and I couldn't wait to get to Paris as I had a few ideas for images that I thought would take advantage of the technological advances in the X-Pro1….
See on www.fujifilm.com.au
See on Scoop.it – Fuji X-Pro1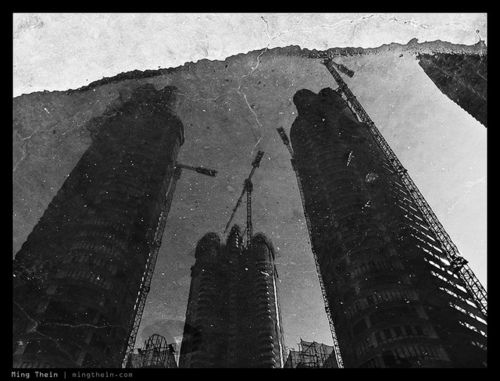 One of the more common questions I've been asked recently (aside from what my Photoshop workflow looks like) is what my thought process is when shooting. This basically breaks down into two streams – am I in control of the situation photographically, or not?
By that I don't mean whether I'm out of my depth or not; it's about whether I have the ability to direct exactly the elements in my frame. The order doesn't mean that one item is hugely prioritized over another; it isn't. It's more a case of if I have no choice,then which comes first? …
See on blog.mingthein.com
See on Scoop.it – Fuji X-Pro1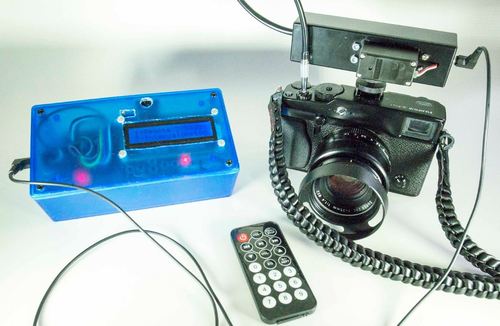 With a few tiny changes it can be used with almost any camera with a threaded shutter button for a mechanical shutter release.
As well as my XP1 and X100 I've also got it working with my M9. The difference between one camera and another is the amount by which the cable needs to travel to trip the shutter – it varies considerably from one camera to another. The M9, foe example has a much longer release stroke that either of the Fuji cameras. Adapting the unit for different cameras is simply a matter of reprofiling the cam fitted to the servo and / or changing a few lines of code.
I experimented with quite a lot of different approaches before settling on the IR remote trigger. I had originally intended to use a radio release but the programming ultimately defeated me (for the time being). I also wanted an approach which freed the unit from a computer or laptop – hence the lcd display and IR keypad. Driving the unit directly from a laptop would have been easier.
All in all, a very satisfying project – almost as much fun as actually taking pictures!!
http://www.flickr.com/photos/gdallask/sets/72157631271629502/
See on forums.dpreview.com
See on Scoop.it – Fuji X-Pro1

Nikon has made a number of 28mm lenses over the years. The most illustrious is undoubtedly the 28mm f/1.4 AF-D. In the past I usually avoided the 28mm focal length in favor of the 24mm and 20mm lenses. When the 17-35mm Super Wide Zoom came out in the mid nineties, it quickly came to be my "go to" wide angle lens.
…
When I began trying out my Nikkor lenses with the Fuji X Pro 1, this was one lens, that I had not anticipated becoming one of my favorites. The focal length with APS-C sized sensor, gives a cropped field of view of around a 42mm equivalent. Kind of ho hum area. However it has been a joy shooting with it. All of the things that I liked about it before seem almost better now with the Fuji's sensor. Funny how some of the lenses I had great expectations which were not fulfilled and then others surprised me in good ways…