September 2012
See on Scoop.it – Fuji X-Pro1

Mastering the Fujifilm X-Pro 1 provides a wealth of experienced-based information and insights for owners of the new X-Pro 1 camera. Readers will learn about the features and capabilities of the X-Pro 1 and will discover numerous tips and tricks for how to maximize its potential. With the X-Pro 1, Fujifilm released the first mirrorless camera with an APS-C sensor. The successful combination of high-end retro design and state-of-the-art digital camera technology, originally seen in the X100 viewfinder camera, has been pushed even further to achieve this interchangeable-lens camera. The X-Pro 1 offers three FUJINON interchangeable lenses. In a layout suitable to the camera's attractive design, this manual presents imagery that attests to the fun you will have as you begin to push the envelope of your Fujifilm X-Pro1.
In German: http://www.amazon.de/Fujifilm-X-Pro1-Handbuch-Fotografieren-X-Pro1-System/dp/3864900042/ref=sr_1_2?ie=UTF8&qid=1349033989&sr=8-2
See on www.amazon.com
See on Scoop.it – Fuji X-Pro1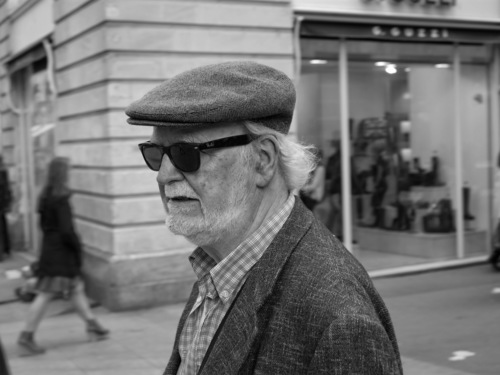 Yesterday I went out to practice some zone focussing techniques with the Fujifilm X-Pro1 and Fujinon XF 35mm f1.4 R lens. I set the body to manually focus the lens, and set the lens to be focused a little under the 1.5m mark. I initially set the aperture to F5.6 and increased it to F4. I had auto ISO enabled, and set the shutter speed to either 1/250, 1/500 or 1/1000. It was quite a bright day, so some shots were initially over exposed when using a shutter speed of 1/250, so before I knew it I just left the shutter speed at 1/1000 and let auto ISO do all the work. Leaving the shutter speed set to 1/1000 and having a modest apertures size of F4 seemed to work as a good compromise. Even if I was in a dark area the auto ISO would set around 1200, so the images were still not noisy at that ISO level. Some shots were out of focus as I didn't judge the focal distance perfectly, although some of them I still like, so they are added to this post. Next time I may set the aperture to F8 so I have a wider depth of field in focus.
See on www.robertwisbey.net
See on Scoop.it – Fuji X-Pro1

At the beginning I must mention that FujiFilm X-Pro1 is not Video Camera or not even DSLR as you already know but it definitely hold huge capability and functionality to record High Quality High Definition video same as the main functionality which is Photography. I should admit that I have fallen in love with X-Pro1 not because of the video option! It's not also about retro look only, It's all about wonderful size camera to do a great photography in street and other spaces as well as video which this post is all about my experience in shooting video with X-Pro1 and various lenses. I even tried Leica Summicron 50mm with M-Adaptor which I have borrowed from my friend UAE photographer Ammar Al Attar. The video below shot and captured just for the test purpose and to be shared with audience who interested to see how XPro does in video mode. The challenge was for me to shoot within 10meter around one location, with various lenses. Mostly steady by monopod and some handheld. ( It wasn't good idea since it was windy evening!)
Let me start about where I have enjoyed for most! I loved the smooth focusing ring, Of course Leica focus turn to be magic as expected. However Fuji Lenses were great lenses I ever used so far! Of course There was challenges as well. Based on experience I had with High End DSLR's like 5D Mark2 and Mark3 as well 7D I believe Fuji Cameras require more improvement to get more manual control over the video capability. It shouldn't be difficult task for them after all. Hope they read and watch the video and the post I'm sharing. After watching this video, I'm going to list the Pros and Cons as I have found so far! …
Pros
I love the range finder concept to do focusing as well in video. It shows you the virtual metering which you can set focus point without having third party focus ring marker for smoother and correct focus.
LCD and Viewfinder both works same in Photo Mode
Exposure control is more handy than DSLR's
Auto Focus work just fine ( I guess in firmware 2.0 there is huge improvement )
Focusing ring is very smooth
Fast recording, Fast Saving on Memory Card
Full HD 10920 1080P 24fps ( this got Cons too!)
File recorded as H.264 works just fine with Final Cut Pro X
Cons
Main weakness is Shutter and ISO control. Basically Not much to do with them by Video mode.
Lack of Anti-Aliasing filter. Same and even stronger moire issue than Canon 5D Mark2 and 7D
Tripod head will not allow you to change battry or memory in case you need to change them in middle of shooting without detaching the head fully from tripod
After pressing record you can't change any setting (Shutter, ISO, Exposure). Changes will only apply on next record time.
Image Stabilization is missing on Camera and Lenses which produce shaky shots ( Huge requirement for most users)
As I mentioned in Pros, I would like to see other recording format such as 25fps, 30fps, 50fps, 60fps or if possible to even have more frame per second!
Why not independent video recording button?
See on hassankiyany.com
See on Scoop.it – Fuji X-Pro1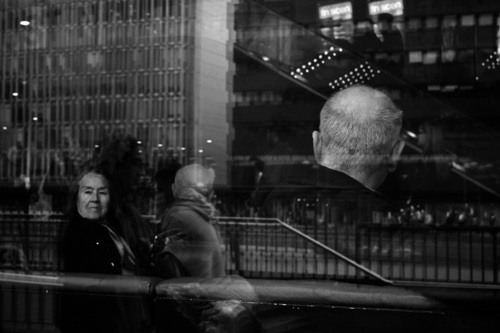 As you might have read before, I am looking for lighter gear for my street shooting. Today, I had the privilege to try out a Fuji X-pro 1 with a 35mm lens. Really nice, even if I only had a very faint idea of how to set the camera properly. It came down to some kind of manual shooting with the camera fighting back with some obscure auto settings I never found the switch for. Anyway – I had a great time shooting with it, and do feel that it´s all about learning the interface to master it. I would have prefered to shoot this try out with Fuji's 18 mm wide angle – the angle I do most of my street photography with – but the 35 mm f1.4 was a really nice lens to use. Sharp at 1.4? Hell yes!
See on sthlmstreet.com
See on Scoop.it – Fuji X-Pro1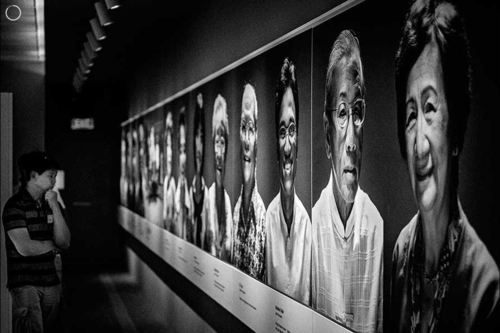 I was recently loaned a Fuji X-Pro1 with a 35mm f1.4 lens (equivalent to 50mm field of view) for a week to try out. I shot lots of photos of my baby girl and brought the camera out for a trial on two mornings. The X-Pro1 is about the size of a Leica M as can be seen from the 2 photos below. It does not feel as solid as the Leica M but is heavy enough to not feel like a toy camera. Like the earlier Fuji X100, I really enjoyed using the hybrid optical viewfinder and found the quality of the images from the camera (even at higher ISOs) excellent. I have done a couple of large prints (18×12″ and 11.5×7.7″) from the camera and am very pleased with the results. The autofocus of the X-Pro1 is not very fast as mentioned by the many reviews available. There definitely is a noticeable lag from when I depress the shutter button to the time the camera obtains a focus lock. That said, I found the autofocus to be very accurate in that it manages to lock onto the area I focus on even in extremely dark environments. The following is a selection of photos from my walkabouts. For the X-Pro1, I did not use aperture or shutter priority. Shutter speeds of 1/125s to 1/500s and apertures of f1.4 to f4 were manually set while shooting, depending on what was being shot. ISO was set to Auto ISO 1600 or 3200; so the camera was still determining the correct exposure by adjusting the ISO on the fly. The RAW files were post processed according to my personal preferences in Lightroom 4.1 and Photoshop (B&W conversion, adding in some grain/noise to some photos and downsizing for the web). Most of the indoor photographs were shot wide open at ISO 1600 to 3200.
See on invisiblephotographer.asia
See on Scoop.it – Fuji X-Pro1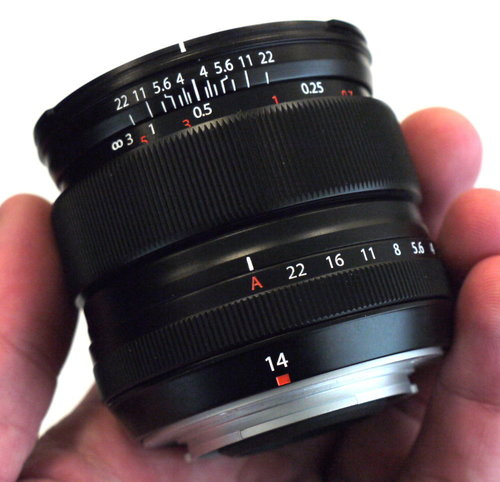 Fujifilm X 14mm 18-55mm 27mm Future Lenses – We go hands-on with Fujifilm latest X-Mount lenses, as well as have a look at future lenses that are currently under development. Fujifilm were showing their new and future lenses at a special press event at Photokina 2012. This includes these lenses shown above, that are currently under development and due to be released in 2013:
27mm f/2.8 pancake23mm f/1.4
56mm f/1.410-24mm f/4 OIS
55-200mm f/3.5-4.8 OIS
We had a hands-on look at the 18-55mm, the 14mm, and the 27mm pancake…..

See on www.ephotozine.com
See on Scoop.it – Fuji X-Pro1

New Zealand Panorama-rama! One feature of many current-model travel camera's is the ability to easily capture panoramic images. In a country like New Zealand, I finally realised the benefit of such an easy to use feature. There's an obvious reason so many films are shot in New Zealand – three-hundred-and-sixty degrees of mind blowing scenery, almost anywhere you stand. A landscape built for panoramic photos. At first, I considered writing an article titled "the entire country of New Zealand in 500 words or less". But then I thought, why not collect some of the panoramic photos I have taken in Aotearoa, and present them in one article? If this New Zealand panorama-rama doesn't make you want to travel to the land of the long white cloud, nothing will. I'm pretty certain it will. In New Zealand, I lived inside a twenty-year old RV (motor home) for about three weeks straight, and travelled all over the South Island. I should mention, I've got a bit of a thing for budget accommodation. Sure, when I last visited UK, I stayed in a 4 star luxury hotel in London. But this certainly wasn't London. It's New Zealand, and for almost a month I traded posh hotels for cosy RV's, and grimey streets for stunning landscapes. I gave up the urban jungle, and got back to nature. Much like my lack of London knowledge (as tactfully pointed out in the comments here), I'm a bit of a novice at landscape photography. But really, how can you go wrong in New Zealand? As with many newer travel cameras, the Fuji X-Pro1 has a really simple-to-use panoramic function. Just stand in one place, hold the shutter down, slowly sweep from left to right, and if you're in New Zealand, you've got yourself one heck of a panoramic photo. Choice, bro. There is just a little bit of camera manual-ness required to get your own pics like these – you don't want a shutter speed too slow, or it will be blurry. You don't want an aperture too large, shallow depth of field makes it more difficult to get a cleanly stitched panorama. Have I lost you? Read the PS below, and all shall become clear. What more can I say about New Zealand? Nothing. These pictures tell you all you need to know. New Zealand is simply incredible, and I really think travelling the South Island was a "journey of a lifetime". But, this week, I'm in London, my favourite city. Only joking! I'm in Kuala Lumpur, Malaysia. I've been using my time in Kuala Lumpur to eat ridiculous meals, and to set up for a journey I am incredibly exited about…
See on www.yomadic.com
See on Scoop.it – Fuji X-Pro1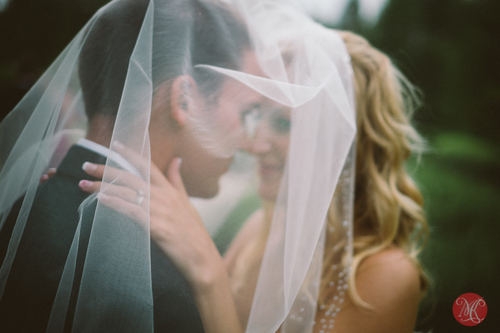 So the big day has arrived for Cheryl and Dan. I was shooting along with Randy Pond Photography. It is so much easier to cover a wedding, knowing that you can completely rely on your friend and partner. This wedding was wonderful. It was held at the Devonian Gardens, west of Edmonton. It's a very popular place for weddings. I used the Fuji X-Pro1 as the main camera and my Canon 5D as a backup…. yes a bit silly maybe, but it worked out great. Fuji can definitely deliver the quality. Here are some images from that beautiful day.
See on www.miksmedia.net
See on Scoop.it – Fuji X-Pro1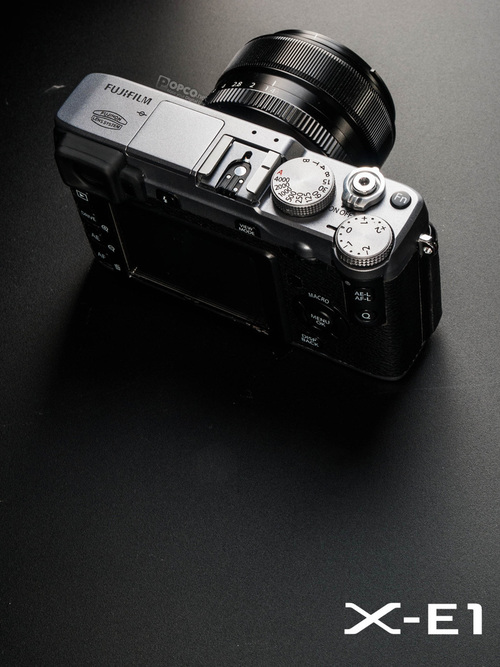 [First Impression]
New Images of the FUJIFILM X-E1 from POPCO.NET!
See on www.popco.net
See on Scoop.it – Fuji X-Pro1

Since the release of firmware 2.0 for the Fujifilm X Pro 1; I've been hitting the streets of NYC and testing the revamped autofocus. Fujifilm claims the autofocus to be significantly faster than before; and those statements are indeed true. Not long ago, I put it against my Olympus OMD EM5, and the X Pro 1 is still slower. I found it to be a tad faster than my 5D Mk II in certain situations but still slower in others. I used to shoot street photography with my 5D Mk II and I did work with it that I was very proud of. This post is an update to my findings from the full review of the Fujifilm X Pro 1: testing it for candid shooting not only in the streets of New York City and Brooklyn, but also at an event. I used the 35mm f1.4 (also well reviewed) which received a firmware update as well..
See on www.thephoblographer.com