Oktober 2012
See on Scoop.it – Fuji X-Pro1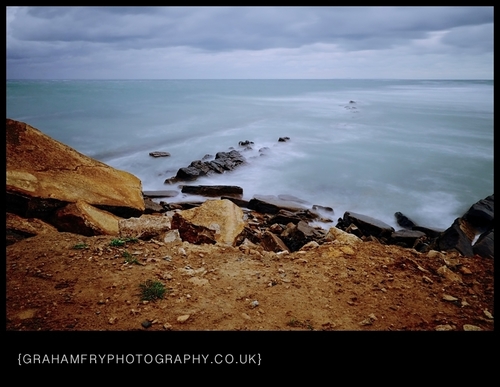 Today, despite the crazy weather I decided to head out to catch a bit of seascape photography in Swanage, Dorset at Peveril Point. I wanted to try using three different lenses to create three different shots of the same piece of coastline.Firstly I tried the Fujifilm 18mm lens, set to f/11 with a B+W 10 stop ND filter to create that classic creamy sea effect. I set the camera up on a tripod, in manual mode with a shutter speed of 8 seconds. When I was happy with this shot, I then tried to make the rocks in the water more of the main feature of the photograph so I switched to the Fujifilm 35mm lens, to compress the foreground and background and to fill more of the frame with the rocks. I also switched to a portrait orientation to enhance the natural perspective of the rocks. I also used the B+W 10 stop ND filter to give it that creamy sea dreamy effect. Because this lens is so sharp I knew it would really create a strong black and white image. Settings were again manual, f/11, 15secs. Finally, something a little different to finish up with. I took the camera off the tripod and switched lenses to the Voigtlander 12mm M mount lens using the Fujifilm M mount adaptor. I laid down on the grass right on the edge of the small cliff I was stood on and framed up another portrait shot of the rocks. I wasn't using a ND filter this time, the lens was again set to f/11and the camera was in Aperture priority giving a shutter speed of 1/220 of a second….
See on Scoop.it – Fuji X-Pro1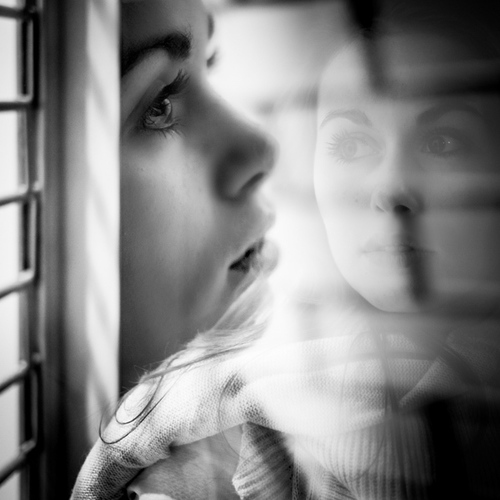 My style, my clients and my way of working have changed a lot since I started out as a professional photographer about eight years ago … and so has technology. Therefor I started a major gear bag audit a couple of months ago. I thought I'd share my thought process with you in a couple of blog posts. Check the posts about my current main camera: the FujiFilm X-Pro1 and my first impressions of the X-E1. At the moment I'm also testing a Nikon D600 (more about that soon) and I wanted to test that camera together with my buddy Stijn during an improvisation night time shoot in the empty streets of Aalst. Although the D600 is a really nice camera, I just feel more creative with the X-Pro1 or X-E1. So after a bit of testing the D600 went in to my backpack and I switched to the X-E1. A big thanks to Nele and Steffi for reacting to our Facebook message requesting models and coming out to pose for us on this cold night. I ended up shooting a mix of some portraits, behind-the-scenes shots and other snaps. I'll let the pictures speak for themselves and just add some comments and settings here and there…..
See on bertstephani.com
See on Scoop.it – Fuji X-Pro1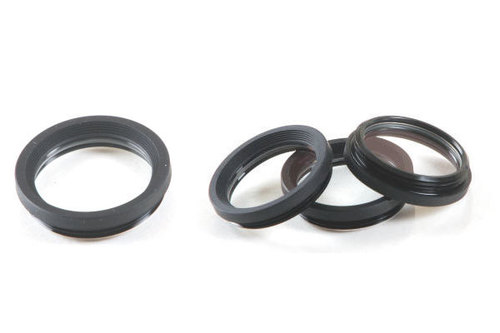 Several readers have mentioned the Fuji X-Pro1's lack of built-in diopter correction. A commenter named peter [sic—I always reproduce commenter names just as they come in] mentioned this morning that Nikon FM-style diopters fit the Fuji's eyepiece. That's fortunate, because those are the most common aftermarket diopters (well, they're not aftermarket, but they might as well be), and they're widely available. At B&H Photo, they'll be labeled "Diopter for FM3A, FM2, FM, FE2, FE & FA" and they cost $21.95 each. Admittedly, that doesn't help if you don't know what diopter you need, but maybe your optician could help you there. Or perhaps you have another camera on which the diopter correction dial or slider is marked with actual values….
Doug: Some technical notes on dioptric correction lenses.
"Nikon, like Canon and maybe other manufacturers, labels their correction lenses by the total effect when mounted on a camera with the standard –1 diopter viewfinder, so a '–2' lens has an additional –1. There is no '–1' correction lens, because that'd be plain glass. There is, however, a '0' (Nikon seems to call it 'neutral') correction lens that has a +1 correction.
"Dioptric numbers for viewfinders are straightforward. They determine the apparent distance (for eye-focusing) of the viewscreen. They're numbered in –1/meters.
0/neutral: infinity
–0.5: 2 meters
–1 (standard viewfinder): 1 meter
–2: 1/2 meter
–3: 1/3 meter
+anything: Buzz Lightyear territory (infinity and beyond)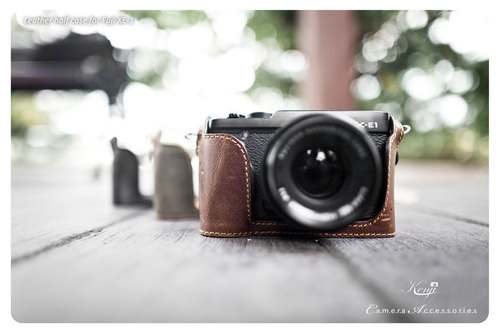 KenjiLeather is proud to announce our leather cases for the Fujifilm XE-1:
Silver Back (Black leather with black stitch) (130 usd)
As shown on the first image.(top case). The Silver Back case uses black leather case with black stitches and a grey/silver linen giving it the name: Silver back Inspired by the silver back gorilla this case is truly a leader of its pack :).
Café Mocha (premium aged brown leather)(145 usd) :
Coffee and chocolate are a delightful combination. Your camera and this suave brown leather case will look just as smooth as a warm cup of good Mocha.
Iguana Green (Dark Green leather and gold stitches)(145 usd) :
Pictured in some of the photos are XE-1 camera and nylon corded strap which is not included in the sale. Please do note that the Café Mocha (premium brown leather) and Iguana Green (Dark green leather) will cost $15 more, International buyers are welcome.
We ship worldwide except under special circumstances.
See on kenjileather.com
See on Scoop.it – Fuji X-Pro1

Hey everyone, what a night! Hurricane Sandy sure left a mess here in New York! Some of the roads are just beginning to open up but no trains for quite some time. The stations are completely flooded! Mayor Bloomberg said there may be buses tomorrow but they will be limited. There are people still without power. Since I couldn't get into Manhattan, I thought I'd walk around my neighborhood to check out the damage that Hurricane Sandy left here. Since my M9 is not with me anymore (it's on consignment for the new Leica M), I decided to walk around with my Fuji X-Pro1 and X100. I carried my X100 with me because I wanted to use it a bit more before I sell it for the Fuji X-E1. Here are the photos, I hope you all enjoy them. I hope everyone is safe here in the East Coast! Feel free to leave a comment if you live in New York or New Jersey if you have anything to say about Hurricane Sandy (or anyone else ). Take care everyone and stay safe!
See on findingrange.com
See on Scoop.it – Fuji X-Pro1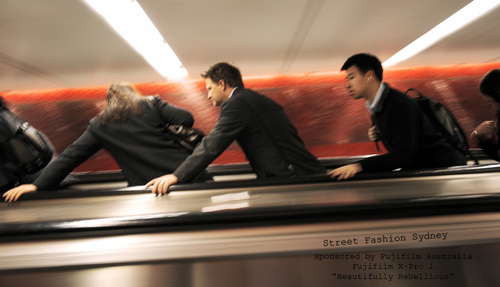 Shooting Street Fashion Sydney (SFS) is all about getting the image as quickly and efficiently as possible. Its about getting a great portrait, a great shot, often in as little as three or four frames. There's not much room for error or messing about with equipment; your attention is on the subject who you don't really know and who out of kindness and courtesy (and maybe knows the blog) is now allowing you to photograph them. You want to respect that kindness with a clean sharp shot that stands out as much as the person you are photographing. And while I had been doing pretty well with my little point & shoot and on occasion with a DSLR I could see that if I wanted to keep SFS up with the fashion blogging pack it was time for a camera upgrade. Thanks to Fujifilm Australia SFS is now shooting with the Fujifilm X-Pro1 and this is the story, a review if you like as to what this camera is like to use in the galleries, in the street and in the studio too. The first thing everyone notices about the X-Pro1 is its great retro styling. It's a Range Finder style camera where you can use the offset eyepiece as either an optical or video viewfinder or you can use the LCD screen on the back as you would with a point and shoot. The camera has all the old school knobs and dials, shutter speed on the top of the body, F-Stops on the lens barrel along with a silky smooth and responsive manual focus ring. The body and lenses are a minimalist shiny black on metal and these distinctive good looks are a real advantage when it comes to catching someone's attention when I ask them if I can take their portrait. While the X-Pro1 has the options of Aperture/Shutter priority or Programme, set with the red A on the Speed and Aperture Dial I like having the traditional layout of apertures on the lens not on a command dial and the same goes for the shutter speed knob on the body. This is a camera that you work with like a traditional film camera and for me that has had positive results in having me think more photographically about what I am doing when I make my shots……
See on Scoop.it – Fuji X-Pro1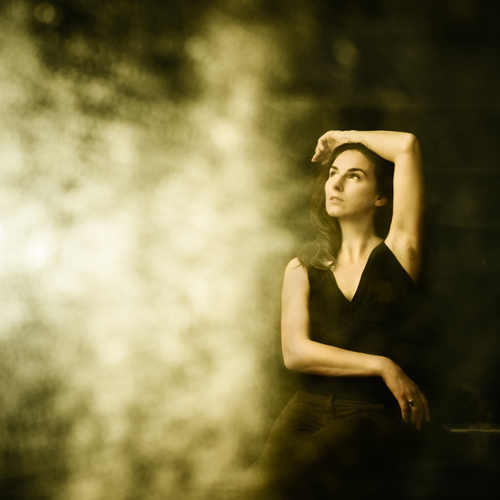 My style, my clients and my way of working have changed a lot since I started out as a professional photographer about eight years ago … and so has technology. Therefor I started a major gear bag audit a couple of months ago. You can't believe how much time, research, testing and thought, I've put into this so far and I still have some decisions to make. But I'm almost there. Since so many people have been sending me questions about gear choices, I thought I'd share my thought process with you in a couple of blog posts. Writing all these things down, might even help me make my final decisions. Yesterday I wrote about what has become my main camera: the FujiFilm X-Pro1. I'm currently testing it's little brother the X-E1to see if it can be my backup/second camera for most of the work I'm doing. Today I'm still lugging a heavy DSLR with a big L-lens with me as backup, which takes away the advantages of working with a small and light main camera. I'm pretty confident the X-E1 can fill in the gap so that I only have to lug my DSLR with me when really needed.Here are my first impressions and some pictures I've shot during my first studio test shoot with the X-E1. I had a couple of goals for this shoot. First of all, I wanted to see if I could recreate the "organic" look and feel that I can get with on-location portraits. My second goal was to get some miles out of the X-E1 and test out the Fujinon 60mm lens. Those who have been following my blog for a while, will notice that I used the same background as with my 70 EUR studio experiment. I wanted to keep the lighting simple to be able to focus on my subject and limited myself to use a single Elinchrom RX300 with a medium Chimera softbox and a white Sunbounce Pro reflector. We started out by being sensible and using the Elinchrom like it's supposed to be used: flash it…..
See on bertstephani.com
See on Scoop.it – Fuji X-Pro1

Cette semaine, notre sélection hebdomadaire nous emmène en Australie, en Asie plus précisément à Jakarta puis nous ramène en France en passant par Stockholm. Au programme aussi la première photographie réalisée au X-E1 équipé du Fujinon XF 35mm f1/4R présentée dans le groupe ; il ne s'agit peut être pas encore d'une œuvre d'art mais elle a le mérite d'exister et j'en remercie son auteur ! Sinon toutes les autres photographies ont été réalisées avec notre « vieux » Fujifilm X100, resterait-il indétrônable ?! Rendez-vous la semaine prochaine pour une nouvelle sélection et rendez-vous les autres jour sur le groupe Flickr afin de visualiser les 20 000 photographies présentes au sein du groupe !
Goggle Translater (ENG):
http://translate.google.com/translate?sl=auto&tl=en&js=n&prev=_t&hl=de&ie=UTF-8&layout=2&eotf=1&u=http%3A%2F%2Fwww.fuji-x.com%2F2012%2F10%2F23%2Fla-selection-de-la-semaine-81-22-octobre-2012%2F&act=url
See on www.fuji-x.com
See on Scoop.it – Fuji X-Pro1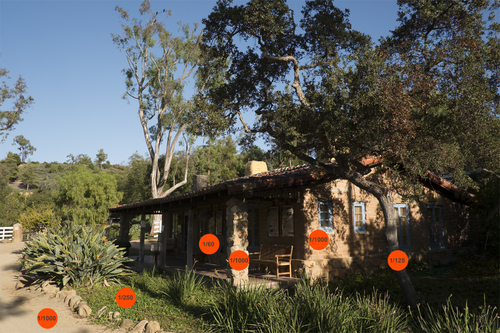 You've spent a small, or even a large fortune on your camera, it's state of the art, has bells, whistles, and even built-in metering.
You head-out to take photos, secure in the knowledge that some boffin engineers have programmed your camera's metering system to give you perfect exposure every time. You set up your shot – choose your aperture, and click – the camera has chosen a shutter speed and your shot is in the bag. Here's what my X-Pro1 came up with: 1/160 f/8 ISO200. But what if this exposure wasn't 'correct', or I should say optimal…..
How else could we judge the correct exposure for this scene?
You can use a hand-held light meter to set your exposure – an incident meter measures the light falling on it, and gives you an exposure value. It has a little white dome which you point at your light source – in this case the Sun, and you can set ISO and in this case f/8 for aperture, and the meter provides an optimal value for shutter speed. My meter in full Sun gave me a value of 1/500 f/8 ISO200. I set my X-Pro1 to those settings and got this shot: As you'd expect, the change in shutter speed has produced a darker image – the colors are more saturated, the highlights are muted, and the shadows are deep black. If you compare detail from the camera exposure and incident exposure, you can really see the difference…
See on www.fujix-forum.com
See on Scoop.it – Fuji X-Pro1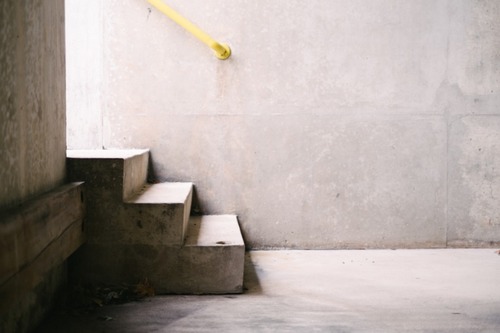 Most of you know (because I have talked about it almost constantly) that I recently purchased a new camera. It is the X-Pro 1 by Fujifilm. It is a mirrorless interchangeable lens camera. These types of cameras are getting very popular for good reason. They give you most of the flexabilty and quality of a DSLR but in a much smaller package. I have been needing to purchase a backup camera for awhile (I would rent a backup before) and had my eye on the D600. The more I thought about it though, the more I thought it seemed a waste. I would have two very similar cameras and one would basically just sit in my bag all the time. I started thinking about purchasing a mirrorless ILC as this seemd like a great solution. It would give me a great backup camera and weddings and events but would also give me a great walkaround and everyday camera. I looked at the SONY and the Olympus and a couple others, but decided to go with the Fuji for the reasons you will read about in this post…..
See on www.nathangilmer.com