November 2012
Notice of postponement Fujinon lens sale XF14mmF2.8 R
Google Translater:
Dear customers. Thank you for your patronage bestowed patronage is Fujifilm products. Well, it had been guided by the moon and the release date Heisei 24 '12 Fujinon lens "XF14mmF2.8 R", because it gives priority to the production of "XF18-55mmF2.8-4 R LM OIS" of strong sales I was going to let me put off on Saturday, January 19, 2013 Release Date. We apologize for the inconvenience, thank you for your understanding as we look forward.
Google Translater (ENG)
http://bit.ly/SuTpe3
See original annoucement on fujifilm.jp
The Verdict
In our opinion, the Fujifilm X-E1 is one of the most — if not the most — beautiful digital cameras on the market today, on par with the X-Pro1 and the X100. Someone clearly forgot to tell Fujifilm that digital cameras aren't supposed to look this good.

The X-E1 is also a true joy to use, especially for photographers who love shooting with older manual film cameras that feature similar designs and controls. If that describes you, you finally have an even more affordable option than the X-Pro1 to cross the analog-to-digital bridge to.

At $1000, the camera is $400 cheaper than its higher-tier sibling. However, what you lose in a major feature — the hybrid viewfinder — you gain in portability due to its smaller size and lighter weight.
With a DSLR-sized sensor at its core and the same manual features at your fingertips, the X-E1 makes for a fine DSLR replacement for everyday photography. Just make sure you can live with the slightly slower AF and the lack of an OVF. If you're sure you can, then go out and buy this camera — it's worth every penny.
See full review on www.petapixel.com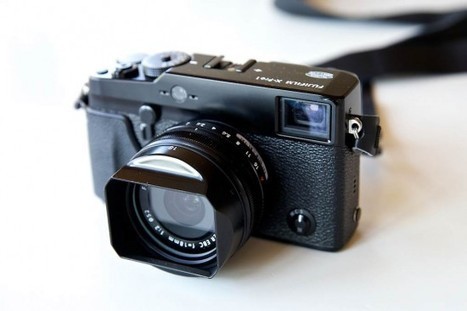 Wrestling with whether to keep one expensive camera or buy a different one doesn't rate on the scale of real problems, but I've been torn recently about whether or not to keep my Fuji X-Pro1. I've finally decided to sell it, and here's why. The bottom line is that I just don't like using it very much. The autofocus is frustratingly unpredictable, even with the latest firmware updates, and to me the camera feels unresponsive and a bit of a struggle. It's a testament to the quality of the Fuji X-Pro1 that it's been a hard choice, and it's a testament to its quirks and frustrations that it had to go. The image quality it delivers when everything clicks is undeniable, but if you don't enjoy using the camera and feel you're missing shots, then even capturing great ones some of the time doesn't help much in the end. I appreciate its retro design, the simplicity of its layout and the lack of extra bells and whistles, but I draw the line at dodgy focusing and an all-round laggy feeling. It came to a head in a well-lit cafe in Taos with my daughter. She was sitting across the table from me and had her back to a window about ten feet behind her. I lifted the camera to photograph her, and I got the red box of uncertainty as I tried to focus. I moved focus slightly, got it again, and then I tried an area of greater contrast, and then the lens went back and forth a couple of times, before it finally focussed for me. But by that time, whatever fleeting expression I'd wanted to capture had gone, and I didn't want to take the photograph any more. I wanted to throw the camera on the floor. This wasn't an isolated incident, either. If you find yourself talking to your camera with a slightly incredulous "Oh, come on. Really?" tone to your voice, then things aren't going well. Online you can compare specs and sample files till the cows come home, but it's very hard to get a sense of how a particular camera handles for you. Even people who shoot similar subjects to you might do so in a slightly different way, or be more proficient at certain techniques, or not even notice some things that will annoy you immensely. I rented the X-Pro1 before I bought it, and its clear strengths are beguiling. To the point where I enthusiastically overlooked some of its weaknesses. Just walking around taking photographs of things, this camera performs brilliantly, and looks great doing it. But walking around taking photos is only a small part of what I need a camera to be good at. When I photograph events, editorial projects, or children, I need the autofocus to be fast and reliable. I knew this, and hoped the X-Pro1 would work like that for me. It doesn't – at least, it doesn't do that enough of the time for me. At a couple of the events I've shot where I used it in addition to my DSLR, there were several times when the folks I'd asked to photograph had to stand there for an extra long time as their natural smiles turned forced while I waited for the X-Pro1 to sort itself out. Which isn't to say that others can't and won't do great work with this camera – Kevin Mulllins is doing excellent documentary wedding work with it, for example. But if it's not working for me in those circumstances, and I can't trust it to deliver if people are paying me, then it had better be a fun walk around camera for the amount it costs. Which again, for me, it wasn't, because of the way that I like to walk around. When I shoot casually at home – family shots of whatever we're up to – I'm after passing moments when my daughter's looking a particular way, or reacting to something's that's just been said (I'm not going to pose her and ask her to hold still). Some of the time I can be deliberate and patient: set things up and wait for the moment – which works with this camera – but some of the time I can't, and I've missed that shot forever. (It's worth pointing out of course, that you can be deliberate and patient with a faster camera if you want to, but you can't be fast with a slower camera.)……
See more on www.clearingthevision.com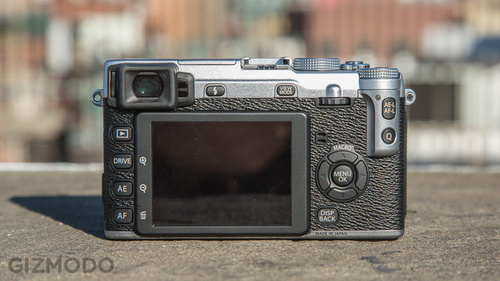 The Fuji X-Pro1was a hit. But at $1700 for the body alone, it was (and still is) bonkers expensive. The new X-E1 is Fuji's reaction to that. With a pared down body and new kit lens, Fuji could maintain its enthusiast appeal—and attract a broader market.

What Is It.
Another Leica-lookalike mirrorless cam from Fuji. Basically, it's the X-Pro1 minus an optical viewfinder, plus a pop-up flash, and for a lot less money—$1000, body-only.

Who's It For?
Purist photographers who want high image quality over versatility.

Test Notes
We love the plentiful bracketing options. You can bracket exposure, ISO, dynamic range, and even Fuji's film simulations (essentially color profile presets).The shutter-speed wheel is a bit tough to rotate. You usually need two fingers to turn it, where it would be great to just use your thumb.Fuji's lens lineup is limited. Only a 18mm f/2, 35mm f/1.4, and 60mm f/2.4 are available, with another 6 or so lenses arriving in the next year, according to this lens roadmap. 'Til now, at least, all of Fuji's lenses have been of great quality at moderate prices.

Should You Buy It?
Absolutely, for stellar images. But not if you want bells and whistles. This isn't a camera for video, for in-camera effects, wi-fi, or scene modes. It's for unadulterated photography, with fantastic image quality and control. The caveats include mediocre autofocus, crappy video mode, and weird RAW noise patterns. But this is a good low-cost alternative to the X-Pro1. Aside from that model's better build quality, are nearly zero qualities that we miss on this lower-priced camera. If you're in the market for this, consider a few alternatives—there's the Sony NEX-7, which is due for a refresh in 2013, and could be a bargain. The Sony NEX-6 is definitely more versatile, but it's slightly behind in control scheme. Then, the Olympus OMD-EM5 rules the world of auto-focus—but it can't match the sheer image quality of the X-E1.

See on gizmodo.com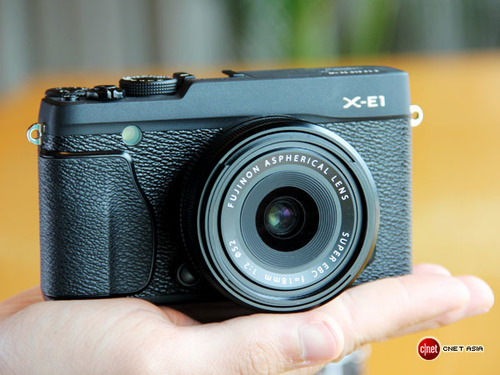 The X-E1 is touted as an affordable alternative to the X-Pro1, but is it good enough to replace it? See how it performs.

The good:
Superb image quality and low-light performance; faster AF performance than X-Pro1; good ergonomics; versatile pop-up flash.
The bad:
Lack of a dedicated movie button; AF accuracy needs to be improved; pricier than competing models.

Following the success of the X-Pro1, Fujifilm has launched yet another mirrorless interchangeable lens camera (ILC), the Fujifilm X-E1. Slated as a more affordable model, this 16.3-megapixel, APS-C ILC now comes in a more compact form factor and sees the inclusion of a pop-up flash and an electronic viewfinder (instead of the hybrid viewfinder in the X-Pro1). Other improvements include a diopter adjustment control for bespectacled shutterbugs, as well as an improved autofocus (AF) algorithm that promises faster AF speeds. Capable of capturing 6 frames-per-second (fps) in burst mode shooting, the X-E1 also records 1080p full-HD videos at 24 fps. The Fujifilm X-E1 with XF 18-55mm F2.8-4 R LM OIS zoom lens now retails at S$2,099 in Singapore stores.

Conclusion
The Fujifilm X-E1 is a very capable performer and seems like a downsized version of the X-Pro1. It features the same image quality and handling as the X-Pro1 but at a lower price point. It also has other useful improvements such as faster autofocus and superb high-ISO noise performance that most enthusiasts would appreciate. Overall, we think that the X-E1 will appeal to those who've been holding out on the company's flagship mirrorless OIC due to its high price, as we as to serious enthusiasts who appreciate the mix of retro styling and manual controls.

CNET Editors' rating: 4 / 5 stars
Performance: 8
Image Quality: 9
Design: 8
Features: 7

See full review on asia.cnet.com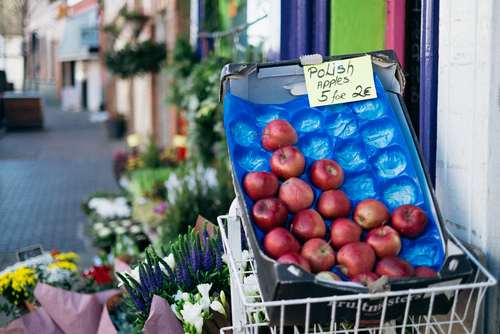 October and November have been very busy months. I was stuck in client projects for a long time and after these were finished, Rebecca and I worked on the relaunch of her website. Even though that all was a lot of fun (check out the cool preview tool we developed), my beloved X-Pro1 was sitting on my desk the whole time making these sad eyes at me.

This week we finally had two days off work and sun. Rebecca got the X-E1 meanwhile and we took both Fujis with us and went to Kinsale for a day (you can find her pictures here). This was the first real outing with the X-Pro1 and I have to say that I'm really impressed. It does almost everything better than my Nikon. The level of details, the colors and the dynamic range are so much fun to work with. The only thing I am still adjusting to are the different field of view (crop sensor vs. full frame) and the depth of field (50mm f1.4 vs. the equivalent of a 50mm f2.0).

All the shots below were taken with the Fuji X-Pro1 and the Fujinon 35mm 1.4 lens

See all pictures on www.johnnypatience.com


The Fuji Guy – Billy gives a quick look at the latest Fujinon XF lenses for the Compact System Camera (X-E1 and X-Pro1)..

Incl. some informations and pictures about the new Fujifilm Fujinon XF 14mm f/2.8 R

See on www.youtube.com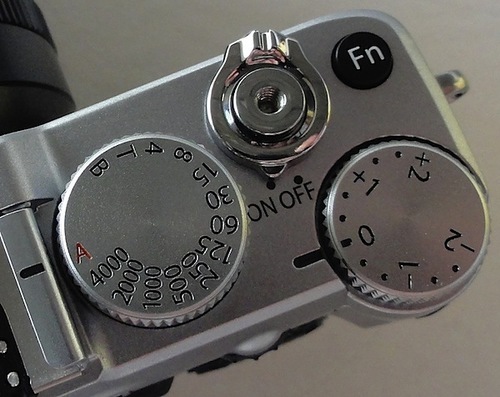 When the X-Pro1 was announced to a surprised market earlier in 2012 I then remarked on my scepticism at the release of a magnesium alloy bodied, mirrorless interchangeable lens camera.
Then it sunk in and I added that other companies had performed 'major rethinks about the future of upper level digital cameras: like Olympus with its retro OM-D and Nikon with its bare bones N1.'
It was obvious that Fujifilm had done 'a mighty rethink about gaps in the pro market and come up with a camera that has some pretty clever answers to some profound questions.' Since then there have been other models in the X-mount line and the XE-1 is the latest.

Fujifilm XE-1 Review Verdict

Quality:
well above average.

Why you'd buy the Fujifilm XE-1:
you have the skills to exploit it.

Why you wouldn't:
the LCD screen does not tilt.
The X-mount series of cameras goes from strength to strength. This sits easily into the lineup.

A fine successor to the X-Pro1.

See on digital-photography-school.com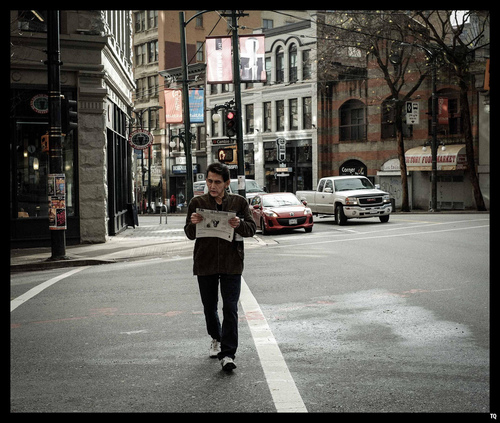 It's not a focal length that I feel very comfortable with. I prefer going an UWA zoom in the 18-35mm range or to go longer, but it's not a bad compromise for such a fast, sharp lens. I'm willing to crop in PP to fix my crooked horizons and slightly mangled compositions when shooting from the hip or blind. Oh and the AF is unimpressive. It's like street shooting with the panasonic 20mm for m43 if that helps put it in context.
Shot from jpeg using Astia film mode for the color shots, then with some lightroom tweaks to add a WB tweak, some clarity/contrast and slight grain.
Visit Trevor on Flickr:
www.flickr.com/photos/t-quan/
See on www.seriouscompacts.com


December is the month that I set aside for creative time. Time to write, shoot and think. This shoot has been planned for several weeks. I won't discuss the original concepts but it's fair to say they weredark. I have a new friend in the wedding and fashion industry Lisa Keating who partnered us on this shoot. Lisa custom made the corsets, the head pieces and accessories. Luke, my graphic and web designer is currently building a new website for Lisa and it will be ready for launch very soon. I first met Helen and Lisa on a shoot in the summer that I volunteered to assist on. I suggested we got together for some creative fusion at some point soon and I love the way that effort is rewarded.
The dream team are…
Model: Helen Diaz
Make up and hair: Vicki Waghorn
Styling: Lisa Keating
Photography: Damien Lovegrove
Camera: Fujifilm X-Pro1, 18-55mm OIS zoom lens mostly shot at the 55mm end wide open at f/4
Lights: Lupolux Quadlight 1500, Lupolux DayLED 1000 x2, Lupolux 800, Lupolux DayLED 650
Post production: Straight from Lightroom without Photoshop intervention

See more pictures on www.prophotonut.com