November 2012
See on Scoop.it – Fuji X-Pro1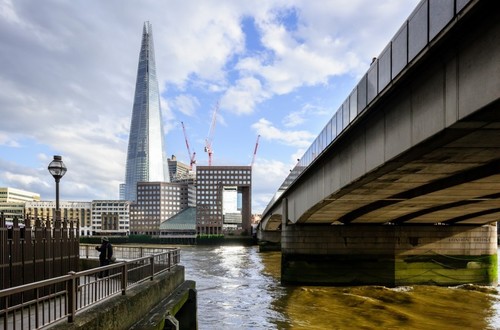 I'm an architectural photographer, traveling around the world on assignment. In between shoots, I explore the cities I'm in. The X-Pro1 came in to fill a gap; to allow me to move lightly and quietly when the rest of my equipment is simply too much of a burden. And also, it allowed me to engage in architectural photography in a different way…..

In case I missed someone, it's because their suggestion is now part of the shared social imaginary for camera wishes (like a digital Rolleiflex, f/1.2 zooms, affordable Leicas …). Onto the list, in no particular order. I'm a big fan of live-view, not only because of 100% framing, but also as a way to evaluate exposure. My working tools are Canon cameras and tilt-shift lenses, and the latter are known to cause craziness to a camera's metering system. There, exposure simulation live-view came to the rescue, as I can see exposure right off the LCD screen. It's a valuable asset, and works well from bright to low light – though on long exposures it starts to fail, it's still something manageable. The Fujifilm X-Pro1 could certainly gain exposure simulation in all PASM modes. In PAS, metering should be activated with a shutter half-press, and stay on even if it's released. All information displayed in the screen, including Auto ISO's choice, varying the parameters as light changes. In M mode, display exposure as is; if the exposure values selected under or overexposes the image, let the screen blackout or whiteout. I'll know what to do. Also, please honor exposure compensation when in M mode and Auto ISO, by throttling up or down sensitivity…..
Visit Pedro Kok's website:
http://www.pedrokok.com.br/

See on www.facebook.com
See on Scoop.it – Fuji X-Pro1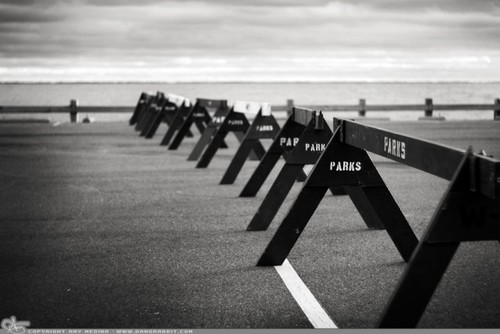 So, here I sit with my laptop, tethered to my iPhone getting spotty internet service after Hurricane Sandy has hit. We've had no power since Monday afternoon (along with nearly a million more people on Long Island, and many more across the tri-state area). It's forty-five degrees tonight and I'm curled under the blankets staying warm as I write this.While we lost some shingles from our roof and saw our chimney suffer a bit of damage, for the most part we are just fine. So many people got hit so much worse than us, with severe flooding to our south and many more trees down to the north. The trains have only started to come back into service, keeping my husband home from work and my daughter's college is being used as a shelter, so no school for her either. Unlike some of the major catastrophes such as Breezy Point, NY, we are very lucky. I've been out and about with my family seeing the toll the storm took around the Suffolk County area, and taking photos with my Fuji XE1 and iPhone. I thought I'd share them. The video is above, which is mostly a slideshow of the iPhone snapshots, just to record damage. I know they aren't quite as exciting as the ones from New York City, but none-the-less, I thought I'd share them….
See on www.stevehuffphoto.com
See on Scoop.it – Fuji X-Pro1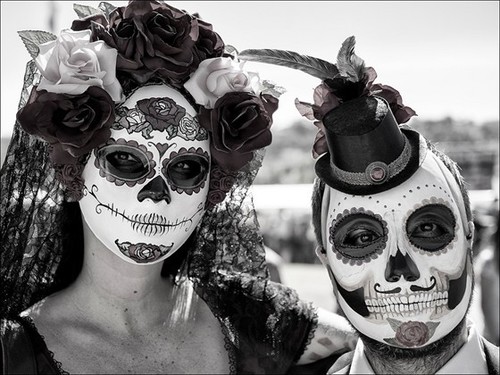 The Mexican Day of the Dead – Dia de los Muertos is a festive and celebrative time. It is a holiday with a complex history and fusion of old traditions. This view of death started with Meso–American cultures such as the Olmecs more than 3,000 years ago. Meso–Americans believed that during this time of the year, the boundaries that separate the living and the dead weaken and that the deceased could visit the living. Many immigrants, especially the Oaxacan community, have brought these traditions with them. Non-Mexicans are learning that Dia de los Muertos is a celebration of life and death that speaks to everyone who has lost somebody.
My local festival is held at the Catholic Mission in Oceanside, and is very well attended – with tributes to the deceased, traditional dancing, mexican food, and many people dressed as skeletons and sugar skulls …..
For the people shots, I used EF-X20 fill flash, still with the ND filter fitted, as this kept the shutter speed within range for flash sync. I mostly backed the flash off -1/3Ev to avoid an overtly 'flash' look.
All shots are with the 35mm f/1.4 lens on the X-Pro1.
See on forums.dpreview.com
See on Scoop.it – Fuji X-Pro1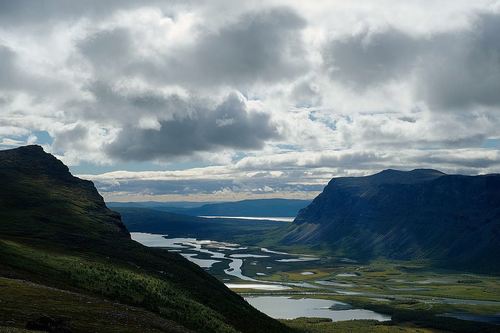 Über einen Monat bin ich schon wieder zurück von meiner Solo-Durchquerung der Sarek & Padjelanta Region in Schweden und Norwegen. 15 Tage schleppte ich meinen schwer beladenen Rucksack durch die karge Landschaft. Ich traf unzählige Rentiere, arrangierte mich mit Nässe und Kälte und versuchte, jeden Moment zu genießen. Egal ob in Wolken gehüllt oder von wärmenden Strahlen beschienen….
Die Wanderung im hohen Norden boten alles, was eine gute Tour ausmacht. Anspruchsvolles Gelände, wechselhaftes Wetter, Unsicherheit, Freude, grandiose Landschaften, miese Stimmungen und ein tiefes Eintauchen in die Zeit vor Ort. Keine Oberflächlichkeit, kein schnelles Abenteuer. Es war eine Unternehmung mit Haut und Haar.
Die Route:
Saltoluokta – Sitojaure – Aktse – Skierffe – Rapadalen – Skárjá – Álggavágge – Alkavare kapell – Tuottarstugorna – Staloluokta – Staddajåkkåstugorna – Sårjåsjávrre – Sulitjelma
Es hat etwas gedauert, aber jetzt gibt es endlich die komplette Bilderserie der Sarek & Padjelanta Durchquerung zu sehen.
Martin Hülle`s Bilder auf Flickr
Google Translater:
http://translate.google.com/translate?sl=auto&tl=en&js=n&prev=_t&hl=de&ie=UTF-8&layout=2&eotf=1&u=http%3A%2F%2Fwww.martin-huelle.de%2Fblog%2F%3Fp%3D4707&act=url
See on www.martin-huelle.de