November 2012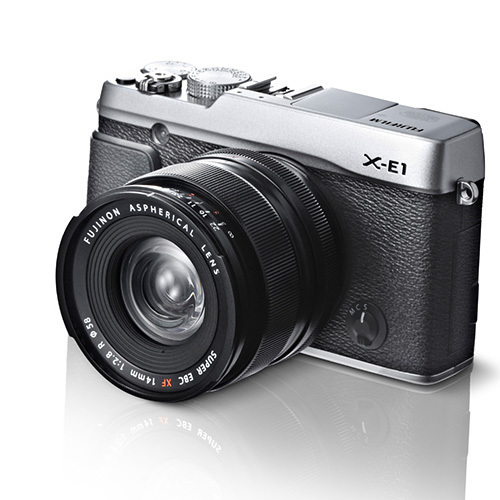 Well, the Fujifilm X-E1–commonly referred to as "The Sexy One"–is slowly trickling into the marketplace, and there seems to be quite a few people reporting bugs in it. Not that there's anything unusual in that. These days, it seems no new camera goes through a thorough torture test before its released. It seems like manufacturers rush to release their latest product and let the market do their quality control for them. I suspect these are not really bugs in the camera. Maybe "quirks" is a better word to use? They seem to be things that can be easily fixed with a firmware tweak. Which leads me back to my original point that cameras are released these days before they're "fully baked." One major quirk that seems to be plaguing the X-E1 is the "Raw Resolution Anomaly." Apparently if you choose to shoot RAW or RAW + a smaller size JPEG, the RAW file will not record as full size. The RAW file is slightly smaller than it would normally be.
This seems to only happen though when using Adobe RAW converters, not other software. So it may be a bug in Adobe's conversion algorithm, not in the camera's. Another quirk seems to be that with the Fujinon XF 18-55 f/2.8-4 OIS zoom lens, the focus distance indicator in the camera is not exactly dead on. People are reporting that the distance is off by a few feet (half a meter or so). I've got news for you guys, the distance scale of any camera (film or digital) is never dead on. It's close but it's not a measuring tape.
So what's the moral of this story? Nothing's perfect. Camera manufacturers sometimes screw up. But with the Internet, word spreads instantly. So they are listening and they'll eventually remedy the situation.


Sample images with Fuji X-E1 by Ariel Broitman

See pictures on www.ariel-broitman.com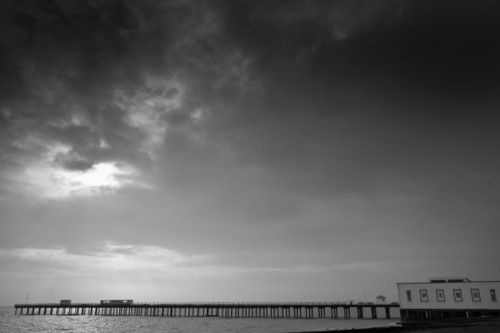 Fujifilm X-E1: Verdict

While it might be tempting to think of the X-E1 as a stripped back X-Pro1, that does it something of a disservice in that the X-E1 is a great camera in its own right. Gifted with the same premium grade construction and finish, the X-E1 feels more refined and balanced than it's more expensive sibling. While some may lament the removal of the hybrid viewfinder found in the X-Pro1, the truth is that the X-E1's sharper, crisper EVF more than makes up for this, though the rear screen remains, at 2.8in and 460k-dots, somewhat underpowered for a camera of this price. Our only other issue is the autofocus performance and while this has certainly been improved from the X-Pro1, it's still not as fast or as responsive as what's offered by other CSCs. These issues aside, and the X-E1 is a joy to shoot with. By far the biggest selling point of the X-E1, however, is its sensor. The quality of the results and the detail rendered is excellent, delivering images that are some of, if not the best we've seen from an APS-C sized sensor.

Score 8/10

Scores In Detail
Build Quality 8/10
Design & Features 8/10
Image Quality 9/10
Value 8/10

See full review on www.trustedreviews.com
Fazit
Die Fujifilm X-E1 ist schon ein feines Stück Kamera. Da freut sich jeder Lichtstrahl, der durch die lichtstarke Optik auf den Sensor trifft. Und der Fotograf freut sich über eine Kamera, die sich nicht nur edel anfühlt, sondern auch edel zu bedienen ist. Meine Betonung liegt dabei auf dem Wort "Fotograf". Die Kamera verlangt einen qualifizierten Bediener, dem die Begriffe Belichtungszeit und Blende nicht nur vom hören-sagen bekannt sind. Denn auf spaßige kleine Helfer in Form von Motivprogrammen oder gar einer intelligenten Automatik muss man bei der X-E1 verzichten – Handarbeit ist gefragt. Wer die in Perfektion beherrscht, wird mit fantastischer Bildqualität belohnt und vielfältigen Möglichkeiten der Bildgestaltung. Dabei unterstützen der extrem fein auflösende elektronische Sucher und der helle Kontrollmonitor. Wenn der jetzt noch ein Klappmodell mit Touchscreen wäre, ja dann … ist gut, ich höre ja schon auf mit meinen Wünschen zu nerven. Immerhin sorgt die elektronische Wasserwaage dafür, dass ein kippender Horizont der Vergangenheit angehört.Fotografen, die in ihren analogen Zeiten vor allem Filme in der grünen Verpackung gekauft haben, werden sich freuen, dass ihre Filme in der X-E1 digital zur Verfügung stehen. Und das mit ISO-Empfindlichkeiten, von denen sie damals nicht mal geträumt haben. Hätte man im Analog-Zeitalter einen Farbfilm auf sagenhafte ISO 6400 gepusht, hätte man vor lauter Körnigkeit jedes Silberkorn per Handschlag begrüßen können. Über sowas kann die X-E1 nur lachen. Sie liefert bei ISO 6400 Fotos ab, die mich begeistern. Dass ich dann auch noch mit meinem Lieblingsfilm – dem Velvia – Videos in toller Qualität drehen kann, ist mir eine Freude. Wer nicht einfach nur eine Knipse sucht, sondern eine Kamera, die einen fordert, begeistert, schmeichelt und bei jedem Augenkontakt glücklich macht, eine Kamera, die nicht mit Elektronik vollgestopft ist, sondern sich auf das wesentliche der Fotografie konzentriert, der wird die Fujifilm X-E1 nicht mehr hergeben wollen. Der wird sehnsüchtig darauf warten, jedes neue Objektiv auspacken zu dürfen und das erste mal, das satte Einrasten des Bajonetts zu hören. Schön, dass es solche Kamera noch gibt – und das zu einem durchaus vernünftigen Preis.
See full review on www.ralfs-foto-bude.de
Fujifilm X-E1 Review on Youtube by WhatDigitalCamera
See on www.youtube.com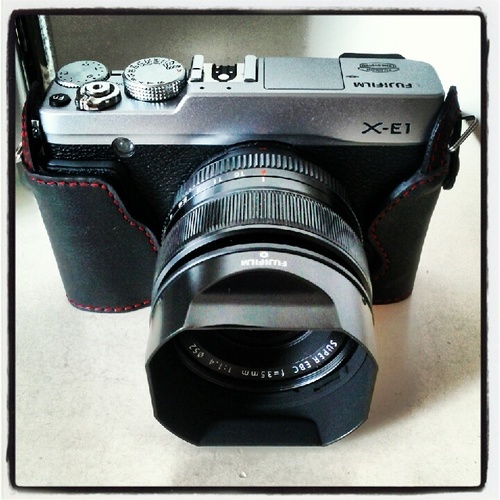 Now that the Fujifilm X-E1 has begun shipping, new X-E1 accessories are becoming available, including a growing selection of leather half cases and full cases. Leather cases can help to protect your camera body when resting it on rough surfaces or traveling, and can also help improve ergonomics by giving a better grip on your camera. Some also include matching top cases to act as full cases while transporting your camera. I'll be cataloging available half-case and full-case options for the Fuji X-E1 here, feel free to contribute your finds to the list.

See pictures from Kenji Leather, JnK Handworks, Gariz, Kaza Deluxe and more on www.fujixseries.com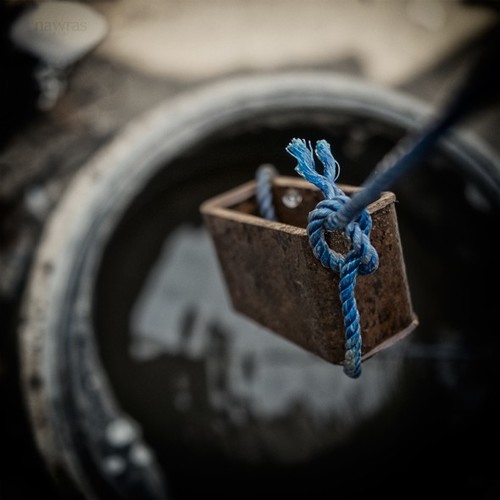 The one dreaded question asked by anyone who is new into photography is: "Canon or Nikon?". It's a difficult question because in this day and age, it really has little to do with the camera brand any more. Heck, many of the amazing photographs we see these days come from various phones running Instagram. Even Time Magazine used one for the cover photo as well as to document Hurricane Sandy….

It really is how one uses the camera.

The first thing you'd notice about the camera is how beautiful it is Really. It's a work of art. And not only does it look good, but it feels good in the hand; it feels solid, yet fragile all at once. The exposure and shutter speed dials on the top of the body are firm; you won't be accidentally changing settings. More importantly, they're easy to reach without having to look at the camera, though of course it's a matter of habit from one camera to another. Most of my shooting was done through the old firmware, and I only got to test out v2.0 of the firmware on the last day. That said, the autofocus, while "slow", wasn't really as terribly slow as people complain about. Again, it depends on what photography you're doing. Most of my testing consisted of portraits or inanimate scenery. My primary camera is a Canon 5D MKII, so probably that's why I don't see the X-Pro1 as particularly slow in focusing. There were plenty of bells and whistles hidden in the menus. Panorama shots. Some bits and pieces of colour options and picture options and dynamic range options and the sort. The panorama mode was decent, though quite frankly the Fujifilm X10 performed better here. Not that the resolution isn't good; it was a matter of the X-Pro not keeping up with my motion. So I'd be panning and after doing a 180 and stopping I could still hear the camera snapping and trying to keep up on the LCD panel at the back. Anyway, there are plenty of settings to mull over, but shooting in a RAW file renders most of them pretty useless anyway. And what a RAW file it produces.

Beautiful.

See more on photo.jarofjuice.com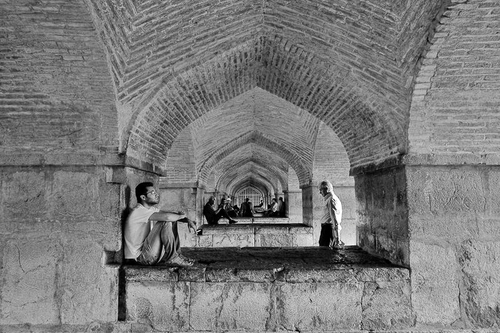 Street photography Iran. There's three words I had no idea I would be writing any time, ever. As many Yomadic readers already know, I have just returned from spending a month in the mind-blowingly incredible country of Iran. Indeed, it has gone to the top of my "best holiday destinations list". I've now seen 37 countries, most of them multiple times, and Iran really is a unique, spectacular, life changing, moving, and memorable place to visit. But, what you might want to know is – what are the people like? And, just how difficult and repressive is street photography in Iran?
In the western world, we have all been force-fed a steady diet of paranoia when it comes to countries like Iran. Terrorists. Muslims. Not to be trusted. Suspicious of anything and everything from the west. Quite simply, almost everything you have ever read about Iran, is inaccurate at best, and propagandish lies at worst. When you interpret these photos, please try your best to keep your mind open. Like you, I had a lot of pre-conceptions about Iran, and I'm happy to say that during the course of a month – they were all shattered. When it comes to street photography, I really found Iran difficult. But, not necessarily for the reasons you would think. Firstly, there just aren't many tourists around. Phillipa and I stuck out like the proverbial sore thumbs. Therefore, the opportunities for candid street photography were very limited. People spotted us a mile away, and more often than not, made a bee-line directly for us, simply wanting a chat.
From day one, I went out street shooting. However, I felt much more timid than normal. I really didn't know how far I could push my street photography in Iran. I had no idea how people would react to a strange Westerner putting a camera into their face. I wasn't sure what buildings I could take photos of. If there was a subway entrance, or a police station, or an army truck in the background of my images, what would happen to me if my camera was examined?
See pictures on www.yomadic.com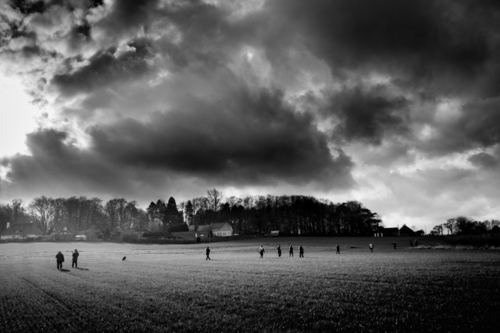 A few days ago I received my Fujifilm X-E1. As exciting as receiving a new camera may be, I was even more excited about the lens that came with it: the Fujinon XF 18-55mm f2.8-4 R LM OIS. Because I was hoping and expecting this lens to make my Fujifilm kit more flexible and all round for those times when working with primes might be too slow. Yesterday I joined another group of hunters for my "hunting project" and I decided to shoot exclusively with the new lens to give it a challenging workout in the field. The 18-55 works perfectly fine with the X-E1 and the combination is easy to handle. But I found the lens to handle better on the slightly bulkier X-Pro1. The lens doesn't have the typical cheap feel of a kitlens. It feels sturdy and well build. The zoom action is smooth and the other controls work fine too. I'd just like a bit more friction in the aperture ring. It's easy to accidently change the aperture without noticing it. Because this is a variable aperture lens (from f2.8 at 18mm to f4 at 55mm) there are no aperture markings on the lens like the Fujinon prime lenses. It would have been nice off course to have f/2.8 over the whole range but that would have made the lens a lot bigger, heavier and more expensive. I'll have to get used to it but I can live with it. The Fuji's made me rediscover the joys of working with fixed focal lengths and I intend to shoot most of my future work with those fine primes. But sometimes you get in situations were your movements are restricted and you just can't zoom with your feet. Other times time pressure or dusty/wet conditions prevent you from changing lenses. Standard zoom lens to the rescue. Variation is often key in keeping clients happy and offering a wide AND a close shot of the same scene within seconds can definitely buy you some good karma from editors and designers. You know that this blog is not the place to read about resolution charts and corner performance. But I trust my eyes and I see that the Fujinon 18-55 produces great images which are sharp and clean with no obvious flaws. And I wouldn't hesitate for a nanosecond to use this lens for any job within it's focal range. Colors, contrast, bokeh seem pro-level to me…..
See more pictures on bertstephani.com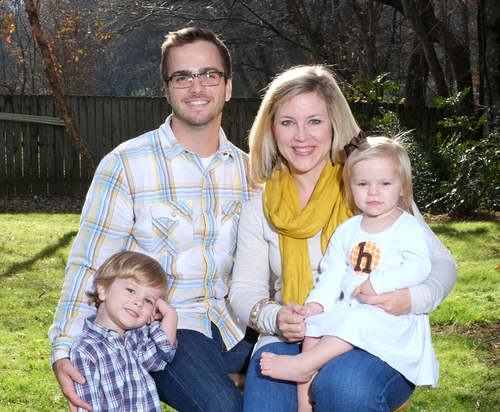 I've been wanting to do a head to head comparison of these cameras for several weeks. I was hired to do some portraits on Thanksgiving, so it was a good chance to see how they stacked up. Before you look too critically, these will be finished in Lightroom, yada, yada. I am not excited about showing you unfinished files, but I'm trying to be as subjective as possible. By doing it this way you can see what I actually got from the camera and now have to work with.First of all, these are pretty much out of the camera. I did a very slight exposure adjustment to each of them, just to try and get them as close as possible. Nothing more was done. Aside from the obvious saturation differences, I think they are pretty close.
Here are a few things to consider:
I've owned my Nikon for almost two years, and I have had time to tweak the internal color settings to be the best they can be, according to my preferences. As you know, I am not a big post processor, if it can't be done in Nik and Imagenomic, I am out of luck.
That said, I am very optimistic that given the opportunity to tweak the X Pro 1 I will be able to get just as close, possibly closer. My favorite skin tones from any digital camera I've ever owned were from a Fuji S2. What if I can get it close to that look? If so, and with the savings in weight, I am "all in!"
Some call the Fuji "pricey" but there is a $300.00 instant rebate on the body when bought with a lens. That makes it not quite so bad in my opinion.I will reduce the amount of weight I carry considerably. I will also reduce the amount of money I have invested in my current system.
The decision to switch is not a Nikon vs Fuji vs Canon vs whatever. It is about what makes the most sense for ME and me alone. Just like you, I have to buy my cameras, no free gear for me. So I want the most bang for the buck.
Last step I need to do in my opinion is a studio comparison. That would allow a totally controlled situation, doing custom white balance with non-fluctuating exposure variables. But what I see up to this point I am super stoked about the possibilities this camera system has to offer!
See on nickcoury.com