Dezember 2012
So i have had the Fuji XPro-1 camera in my hands for about 5 days now, i instantly fell in love with it. Now i am not really a technical photographer, i know what i like and generally like what i know. So changing my work flow is a challenge ,I use Capture One Pro, a Canon 5D Mk2/3 and a Hassleblad with P65 DigiBack when Budget allows… but for this little box of magic i was going to change my processing ways, but now i dont have to, Capture One will support this beauty. I only have the 18mm lens for now and i don't really like a wide lens, but, i LOVE this… Its simple. This isn't a review, more a proclamation of love. But all this is pointless really so lets look at some picture. (BTW i have never done any street photography so this is a first for me, encouraged by the Fuji XPro-1

See more pictures on roughly365.wordpress.com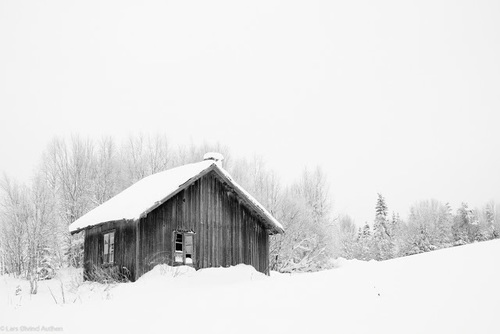 On Christmas day I was out testing my Fujifilm X-pro 1 in a cold condition again. I was out for about 2 hours, and it was – 13 degrees celcius. The camera worked flawlessly. I love using this camera. All of these shots are done with Fujifilm X-pro1 with either the 18mm or 35mm lens (27mm and 53mm full frame). They are JPG shots using the Black&white yellow filter output option. The shots are from the Trysil area in south eastern Norway.
See more pictures on lakeviewman.blogspot.no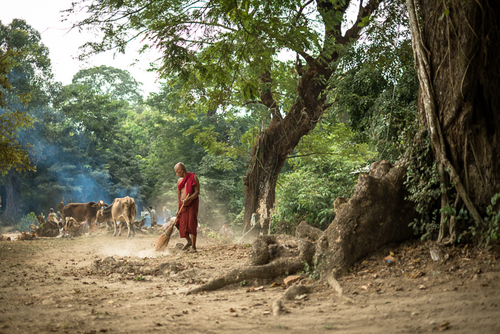 …..
Schon allein der Bildwirkung wegen verwendete ich unterwegs am liebsten das universelle XF 35mm f/1.4 R. Mit Offenblende zeichnet es eine schöne Bildtiefe, die man bei Normalbrennweiten sonst eher an Kleinbildkameras gewohnt ist. Aber auch das XF 18 mm f2.0 R machte viel Freude. Durch seine für den Bildwinkel recht hohe Lichtstärke war es auch während der Dämmerung und in Innenräumen sehr gut verwendbar. Überhaupt meistert die kleine Fuji Situationen mit wenig Licht rasch und spielend. ISO-Werte bis 3200 sind auch bei Nachtmotiven allgemein gut aufgelöst und sehenswert. Eine Performance, die für ähnliche Kameras nicht eben selbstverständlich ist. Etwas langsam erschien mir nur die Schreibgeschwindigkeit der Kamera (mit SanDisk Extreme III, 30MB/s 16GB). Zwar kann man bis zu 6 Bilder pro Sekunde zügig hintereinander aufnehmen, das Abspeichern auch von Einzelaufnahmen, um diese direkt am Display betrachten zu können, dauert jedoch einige Sekunden. Betrachtet man nach dem Ende einer langen Reise gänzlich unvoreingenommen das Material aus der Fuji X-E1 und den dazugehörigen Objektiven, so wird man überrascht sein. Das unkomplizierte Handling, die Einfachheit in der Bedienung und die hohe Qualität der optischen Komponenten wird in den Bildergebnissen sichtbar. Fujis neuentwickelter X-Trans CMOS Sensor zeichnet klare Farben und saubere Strukturen mit einem außergewöhnlichen Dynamikumfang auf. Die Kamera arbeitet schnell und diskret. Das Resultat sind Bilder weit über dem üblichen APS-C Durchschnitt mit bestechender Schärfe, ansprechendem Bokeh und farblicher Brillanz. Trotz einiger Kritikpunkte, bezogen auf das Verhältnis von Preis, Leistung und Gewicht, kann man derzeit wohl nichts besseres kaufen!
See on www.peterlueck.com
To date Adobe Software hasn't come up with reasonable raw processing for the Fuji X-trans sensor. The way the new sensor captures and processes light requires new thinking on their part and as yet Adobe has been satisfied to rework their current formula to produce acceptable, but not outstanding images. The jpeg processing in the Fuji camera can do it, SilkyPix can do it (albeit through a rather arcane user interface), and Phase 1in the beta release of their raw processor – Capture 1 – has apparently been able to do it. I gave a beta version of Capture 1 (which includes updated processing for the X-trans sensor and Fuji X series camera profiles) a test run. If it works as well as touted, I'll have to think long and hard about switching from Lightroom which for me so far has been OK …. just. To have two different cataloging systems – for Lightroom and for Capture 1 – is a bit daunting for me.
Now onto the XP1 and the 18-55 zoom lens. I was out on the streets in New York City yesterday with the intention of shooting most of my images at the 55mm setting with OIS (Optical Image Stabilization) turned on. Previous to my outing yesterday, I discovered information about how the OIS works between the camera and lens, and understanding how to use it affects both image quality and battery life. There is a new setting in Shooting Menu 5 called 'IS Mode' for which there are two settings with descriptive names of IS1 and IS2 – oh so helpful. In the IS1 option OIS is on and running continuously whenever the camera is turned on and a lens which has the OIS functionality is mounted and the function on the lens is acctivated. In the IS2 option OIS is activated only when the shutter is depressed half way before shooting.
Ah me, there's always trade-offs in life, and especially in photography.
If IS1 is selected, the OIS runs continuously which creates a serious drain of battery power. But it also means that the teeny weeny gyroscopes in the lens are always engaged, running, and ready to stabilize without the slightest delay. This, not surprisingly, results in a very large percentage of the images shot in this mode being completely unaffected by lens motion or shake at slow shutter speeds.
If IS2 is selected, the OIS kicks in only when the shutter is depressed half way. So power from the battery for the OIS is used only at that time which, of course, results in a significant saving of battery power. However, in the time it takes for the battery to get the gyros up and running, and to stabilize the image the camera can still fire the shutter if the button is depressed quickly in one continuous motion. This resulted in a significant number of images shot on Friday (in this mode) being not optimal.
Sometimes the story or the expression of the person in an image is significant enough that I process and post it even with its technical shortcomings. So here's what I got from my outing on Friday. The first was shot at 55mm and, with the OIS set to IS2, was one of the few at that focal length that were spot on…..
See full article on genelowinger.blogspot.com
So kurz vor Weihnachten wurde ich von meiner Firma für einen schnellen Stop nach Chicago geschickt. Das passte alles so gut zusammen! So konnte ich noch schnell die letzten Weihnachtseinkäufe tätigen, und da ich leider nur bis 5 Uhr morgens schlafen konnte, nutzte ich die Zeit, um durch die fast menschenleeren Strassen rund um die Michigan Ave zu wandern, bis endlich die ersten Konsumtempel aufmachten. So ohne die Tausenden von Menschen auf der Strasse will ich sogar sagen, dass Chicago eine richtig (!!!) schöne Stadt ist!
Ich wünsche Euch allen eine besinnliche Weihnachtszeit und einen guten Rutsch in ein noch besseres neues Jahr für uns alle!

See on www.qimago.de
For years I shot with Canon DSLRs. From the D30 to the 20D to the 5D. I always had a lightweight set of primes – last holding the Canon 24/2.8, 35/2, 50/1.4, and 100/f2. This setup weighed a touch over 2 kilograms. The Fuji X-Pro1 with the Fujinon 18/2, 35/1.4, and 60/2.4 weighs less than a kilogram. Half as much. You really feel that kilo after several hours on your feet with the gear hanging off your shoulder. Which is is the primary reason I made the switch from DSLR to mirrorless. The other reasons are detailed here. Now, is the X-Pro1 the greatest travel camera made? Of course not. There is no greatest travel camera. The greatest travel camera would be some full-frame mirrorless lightning-AF body with a nice selection of compact, high quality, and weather-sealed lenses. Something like this may be available in a few years – but I prefer taking photos to waiting. So what makes the X-Pro1 a great travel camera for today? Well, it's a very light setup for the quality. The lenses are high caliber, light, and compact.  The image quality is good enough for fairly large prints, even at higher sensitivity. The OVF is both comfortable to shoot with and much more energy efficient than an EVF. Still, this is a theoretical list. How does it perform on a real trip? That's when you discover that batteries don't last long enough, dust appears every time you switch lenses, and the camera freezes up at awkward times. I just got back from a trip from China, taking over 1700 photos over two weeks. After a lot of culling I ended up with about 120 photos to display. I also learned a lot about how the camera performs in cold and dirty conditions – in short, very well. It never had any weird glitches. The core controls are easy to use, even with heavy gloves on. Two batteries gets you through a few hundred pictures with a lot of chimping….
See more pictures on www.dmcgaughey.com
The Fuji X-Series, especially the X-Pro1 and the X-E1 with their X-Trans Sensors, are known for their excellent image quality. I will not get into technical details here, there are a lot of good reviews on the net.
I bought the Fuji X-E1 especially for the image quality and it's formfactor. I have the Fuji S5 Pro and I always loved that camera for it's image quality. On jobs I started using my Nikon more. And for the everyday and "always with me" camera a DSLR is just to big for my (lazy) taste. That's where the X-E1 fits perfectly. Of course I have to admit, that the look of the X-E1 was also a reason to buy it. That might all sound very promising, but not everything is well of course. The X-E1 is not the fastest and most reliable when it comes down to autofocusing. Especially in not so perfect light situations (this can even just be a room with a fairly bright desklamp) the X-E1 starts to hunt a little bit. This is a result of the contrast detection auto focus. To help autofocus you can tilt the camera a little bit, because diagonal or vertical lines help focusing quicker. As a DSLR user the way the shutter release button works is quite annoying. Half pressing the button will autofocus, and a full press will take a picture of course. On a DSLR you can keep half pressing and it will save your focus. On the X-E1 this does not "count". Even though you've kept half pressing the button, the X-E1 will focus again when full pressing the button.
In conclusion
I have to say that I love this camera so far. Besides the autofocus issues the camera is a joy to operate and the images are incredible. I only have been using this camera for only a week now, but I will write a follow up in a month or so.
See more pictures on www.ismono.com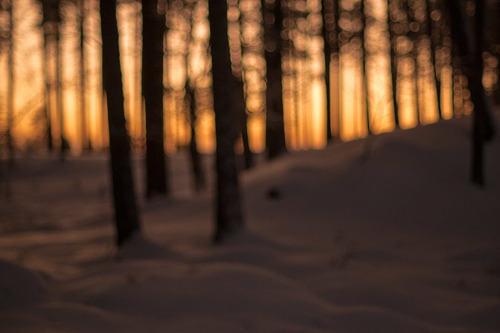 "From 11th. of August 2012 I starting to shoot with Fuji X-Pro1 and four lenses." Juha Periniva
Great pictures by Juha Periniva from Finland – enjoy!
See more pictures on lapinluonto.kuvat.fi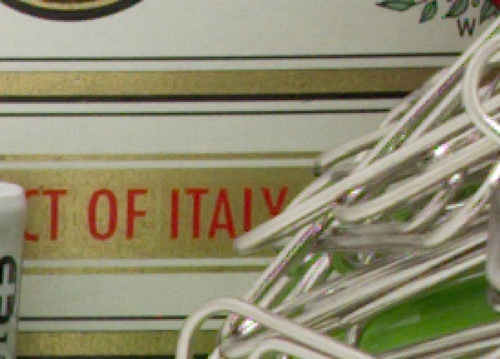 In a previous post, I has mentioned the existence of a "new product". Well, AccuRaw is now in a closed beta. AccuRaw isn't of course aimed at the X-Pro specifically. AccuRaw is, as its name suggests, intended to deliver technically accurate raw conversion rather than the "Hollywood colors" conversions that most current raw developers deliver by default. But one part of what AccuRaw does to to give very fined grained control over the internal operation of the demosaic process. Specifically, it has sliders that control artifact suppression in luminance and chrominance, and post-demosaic chroma filtration. So you can tune the demosaic to suit your camera, the nature of the subject, etc, rather than have the one-size-fits-all of the mainstream raw developers.
Of course, this makes AccuRaw potentially useful to owners of camera with X-Trans sensors. So here's a quick comparison showing AccuRaw vs the other guys….
See full article on chromasoft.blogspot.de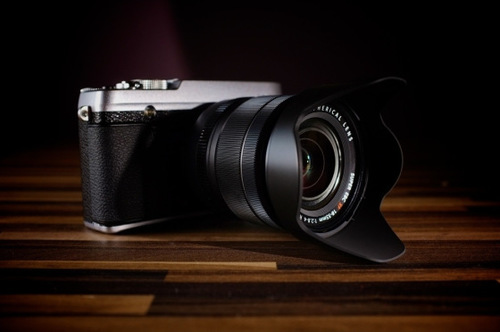 Hi, I thought I would share some shots of the Fuji X-E1 that arrived today, give some brief first impressions and a few quick image samples. The weather has been horrid and I have not been able to get out and stretch the legs of this camera, but I have taken a few quick images to try and get some early feedback and first impressions. I will start with a bunch of sexy shots because this thing is cute thing to look at. As you can see this is a great looking camera and lens, its not as retro as the X100 or the X-Pro1 but it does retain a high level of retro with a cool modern minimalistic style. So my first impression, to be honest I was disappointed when first unwrapping and picking up the body, it was lighter and less well built than I expected. Compared the the all metal X100 I can certainly feel the X-E1 is only half metal and plastic back, the bottom is no where near as solid as the X100, its again only half metal. The dials are much better that the X100 they have more heft and positive in movement. The size is great and virtually exactly the same as X100. The little front bump and designed rear thumb support is a great addition. The quality of the push buttons and the change from a rotation selection wheel to a 4 way selector is also better quality and much better in operation than the X100. At this point I am not over impressed. Unwrapping the lens was good. The 18-55m is a really small lens, very light but well screwed together, with lovely smooth operation of zoom,focus and aperture rings. Very nice action, attaching it to the body is no problem however there remains some slack in the connection once clicked into place, I really don't like it, it seems sloppy engineering not to be completely connected to fit perfectly. Placing the lens and body together made a big difference to how it feels in the hands. I felt a little happier the more I held it. I had to wait some time to charge the battery as it was completely flat. Once charged it was time to set up the Fuji X-E1 and take some shots. The two main things I wanted to review with camera as soon as possible was the new hi resolution EVF and the manual focus operation. I have not checked yet what software revision for the body and lens I am on, I am assuming its up to date, I will look that up later but I can say this is where my initial disappointments started to fade. The EVF is wonderful and much better than the one in the X100. Bright and detailed it does lag but I am used to that anyway, I won't miss the OVF as I don't use it in the X100……

See full article on simonpeckham.wordpress.com