Dezember 2012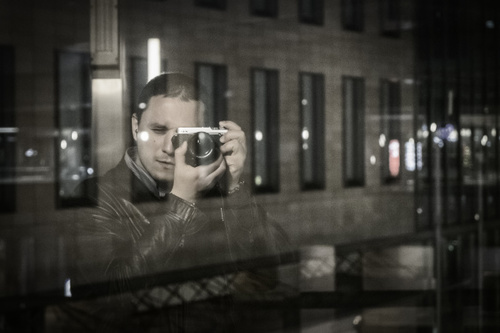 I have been using the Fuji X-E1 since the official release date of the camera on the 17th of November. Rather than showing you performance charts or trying to convince you that this camera is the best in the world just because I love it, I will first give you the context in which I decided to buy an X-E1: what other cameras I am/have been using, what i was looking for exactly in a new camera, what other brands/models I did consider, and why I ended up choosing the Fuji in the end. In my opinion, these are an important part of any review, because what matters for me might not be what matters for YOU. All cameras come with pros and cons, so you need to be aware of the trade-offs that come with each model, in order to make the best investment decision for YOU……

Conclusion: The Fuji X-E1is a beautifully designed camera, aiming first at the photographer rather than the geek inside us. Its command dials and intuitive Q menu invite us to free our mind from the unnecessary and take more time to think of our pictures instead of the technical details. It produces outstanding images even at high ISO, and the in-camera JPEG engine renders files with sharp details and vivid colors, depending on the "film simulation" mode that you choose. However, no camera is perfect, and the X-E1 is to be avoided if you are allergic to manual focusing, as the autofocus may struggle in low light. Also, as a camera designed primarily for photographers, the X-E1 is light on video modes… In the end, it all comes down to what is important for you, and if you are looking for a lightweight camera with outstanding image quality in all light conditions for still subjects, the Fuji X-E1 is exactly what you need.
See on grittymonkey.wordpress.com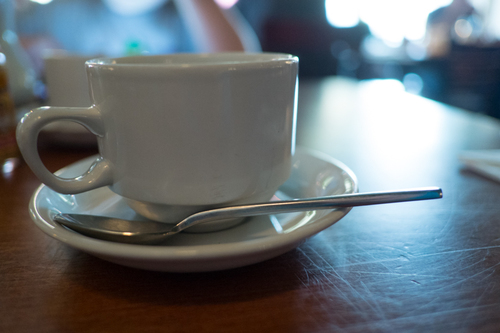 The camera is easy to hold and feels good in the hand. It has a good weight, without feeling too heavy but does feel solid and well made. The controls were fairly easy to figure out and after a couple of hours I was pretty much familiar with the controls and their functions. I've never used Fuji before so I had no previous experience to help/hinder me. the buttons and dials all feel positive and are well placed, they just "feel" like they are in the right place…after only a few minutes, it felt natural, as if I had been using one for ages…this has got to be good, right? Around 60% of my business is weddings and I could easily use this camera for a whole day and not end up with a sore back as I usually do! Another big benefit is that fact that it doesn't scream "pro camera!" It's size and styling make it less obtrusive and obvious and people really don't take much notice of it. We often do pre wedding shoots, and shots on a wedding day, in public places, and big cameras usually mean some attention from the public. The X-Pro 1 doesn't have this issue, even the people I photographed, friends and family, felt is was easier and more comfortable for them, and they are used to me and my cameras! You'll see from some of the images that I went to a cafe bar with my little boy (who is a legend by the way and really puts up with my constantly taking photos of him!). It was really quite dark, I'll come to ISO performance later… the issue was that it was really busy, with people on the tables all around us and I was taking lots of shots. I can't remember a single person even taking any notice of me and the little camera. Not sure this would have been the case f I has been using my D800 and 24-70 2.8! My point is this: we specialise in documentary wedding photography, and at a wedding, I think this camera will allow us to get closer to people and capture images without the intrusion a pro DSLR camera/lens combo can often bring. This means more natural images and a less obvious presence of the photographer, this is good!…..
See full review on ianmacmichaelphotography.blogspot.de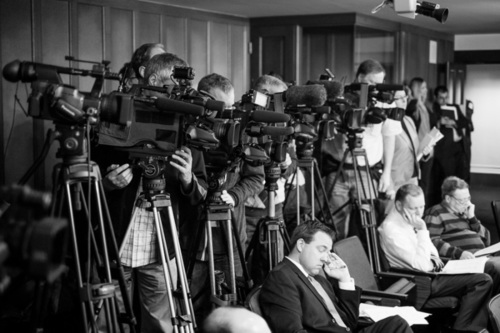 While shooting at a recent press conference, I realized that I have made some adjustments to how I focus the X-P1. So, along with adding the latest firmware updates to my Fuji X-Pro1 and XF lenses, I have also updated my focusing technique slightly to speed up automated Manual Focus. Normally while shooting in MF, I use the AF-L button to quickly focus on the subject and then hit the command dial to zoom in on the focus area. In this view, I adjust the focus by manually rotating the lens focus ring. This works well enough, but I have found with the 60mm lens in particular, the initial attempt to focus, especially using the OVF, can take longer than I would like. A faster way to use this technique seems to be to reverse the focusing operation. First I hit the command dial for the zoomed preview of the area I want to be in focus and then I hit the AF-L button. The camera, again particularly with the longer focal length of the 60mm lens, snaps onto focus quickly and consistently. Then I can half-press the shutter release or hit the command dial to return to the normal view for composing and shooting. I was also using the X-100 during the event and this technique worked with it as well. Great to have both Fuji cameras to shoot work events, particularly with available light. Thank you Fuji for producing such great, fast lenses. But don't you think it's time to release the 23mm and long zoom? I do!!!
See on doncraigphoto.wordpress.com