Dezember 2012

The firmware update Ver.1.01 from Ver. 1.00 incorporates the following issue:
Adding the compatibility with "XF18-55mmF2.8-4 R".
*You will get the full performance with the new zoom lens "XF18-55mmF2.8-4 R".
The phenomena below will be fixed.
(1)The auto focus accuracy with XF60mm Lens could not be enough.
(2)When using the M- Mount Adapter, under exposure could occur.
See on www.fujifilm.com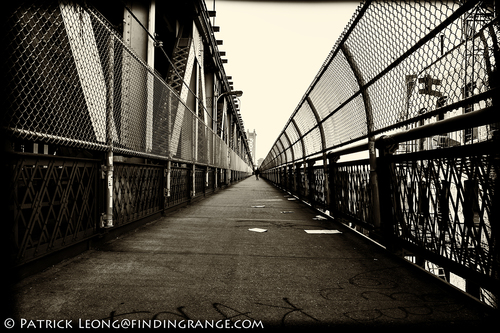 So again, overall, the build quality of this camera is what I have come to expect from Fuji.  When compared to the X-Pro1, I would say that the X-Pro1 has a more solid or confident feel to it.  This could be because the X-Pro1′s entire body is made out of magnesium where as only the top and bottom plate of the X-E1 are made from this material.  The X-Pro1 feels slightly better built but what do you expect?  It's priced 40% higher than the X-E1.  But this should not deter anyone from purchasing the Fuji X-E1 because it is a solid, and wonderful camera that's very rewarding to own. What are other differences between these two cameras?  Well, while the LCD on the X-E1 is smaller, and lower in resolution than the X-Pro1′s, the X-E1 does offer a few things that the X-Pro1 does not.  For example, the X-E1 offers an electronic remote release, built in diopter, an external microphone jack, and a built-in pop up flash.  However, the X-E1 does not offer an X-sync terminal, and it also does not have the shutter speed dial lock of the X-Pro1 that I mentioned before.  The X-E1 also does not have a hybrid viewfinder but Fuji found a great way the remedy this…..

See full article and more pictures on findingrange.com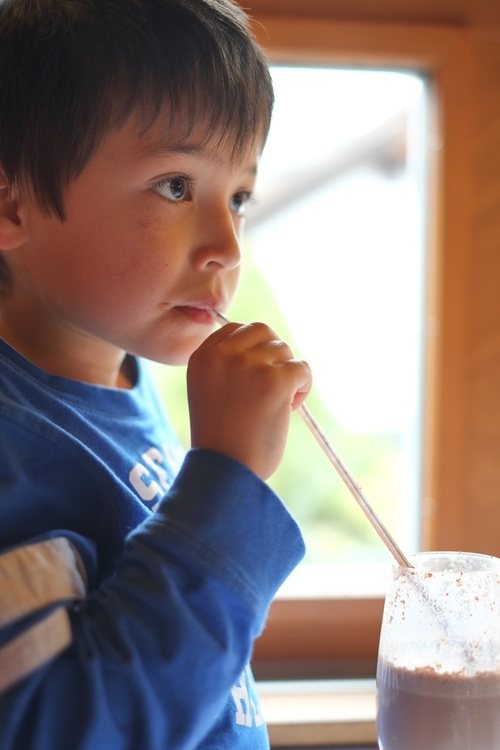 The EVFs on the X-Pro1 and the X100 seem to be the same. At least I cannot see a difference. The X100 is slightly easier to look into, but the difference is very small. Both viewfinders are quite nice featuring a 1,440,000-dots color LCD panel.
The X-E1's EVF has a 2,360,000-dot OLED. So there are quite a few more dots. The difference in dots seems very large, but in the real world, I don't find the difference to be huge. The X-E1 does have an edge here, but it's not that much in my view.
The X-E1 is said to have the same EVF as the Sony Nex-7/-6. I used to own a Sony Nex-7, so I can compare a little. On the Nex-7, the EVF had a faster refresh rate (much better than on the X-E1), but on the other hand, the image becomes quite noisy in low light. The X-E1 seems much better here. I'd really love to have the refresh rate of the Nex-7 combined with the low noise of the X-E1……
See on www.fujifilm-x-opinions.net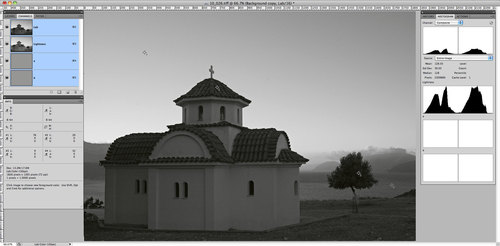 LibRaw have been updated to last 0.15 Beta 3.
LibRaw adds support for 11 new cameras:

Canon: G15, S110, SX50, 6D and EOS M
Casio: EX-ZR100
Fujifilm: F800EXR, XF1, X-E1
Leica: D-LUX6 and V-LUX4
Nikon: 1 J2, 1 V2, D600, P7700
Olympus: E-PL5, E-PM2, XZ-2
Panasonic: FZ200, GH3, LX7, G5
Pentax: K-5 II, K-5 IIs, K-30, Q10
Samsung: EX2F
Sony: SLT-A99, NEX-5R, NEX-6, RX-1
Source code for Unix (Linux, Mac OS X, FreeBSD) and Windows (32 and 64 bits).

Download page:
http://www.libraw.org/download

See LibRaw website on www.libraw.org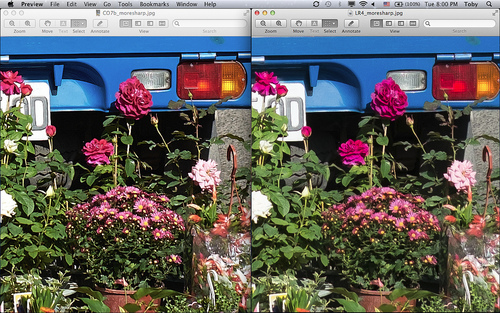 This evening I installed Phase One Capture One 7.0.2 beta and ran some test with Fuji X-Trans RAW files in comparison with Adobe's Lightroom 4.2. The test was simple, I grabbed an existing RAF file, imported and exported it in LR4.2 and CO7.0.2b. Then I took the same file and added some extra sharpening and exported it again. No other edits were done.One thing I have noticed with X-Trans RAW files in LR is you can't sharpen them much before the image becomes swirled and painting-like. This didn't happen with CO7b. Here are some after I did what I would consider normal sharpening for this shot. I've not used Capture One software before but it is all self explanatory. It opened, zoomed and edited Fuji RAW files much faster than LR4.2. I would say CO and LR are both about the same for ease of use, not something I would say for Silkypix…
See more pictures on www.seriouscompacts.com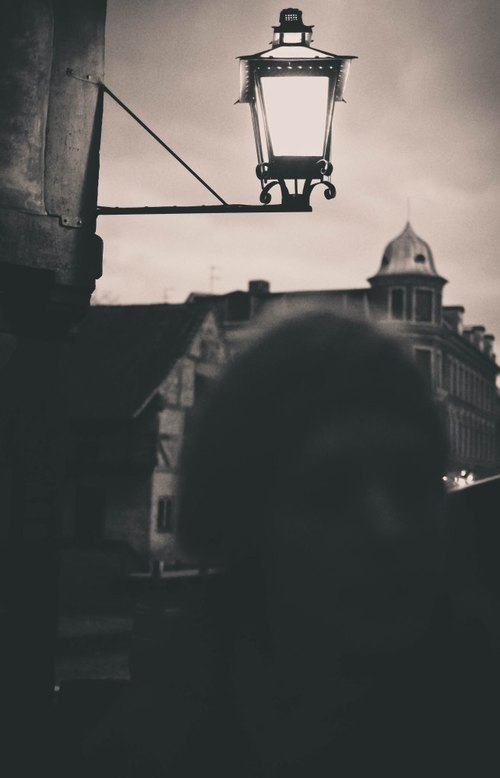 Took a trip way back down memory lane today. In Århus, we have a huge 1:1 scale museum depicting old city life around the 1900′s. Some great scenery to be found there. I gave the images an authentic S-Curve processing to make them look dated. I think they turned out quite well. All images shot with X-Pro1 w/35mm f1.4 lens.

Thomas Menk's insight:
Dr. Jonas Dyhr Rask is a Street Photographer from Aarhus (Denmark)
See more pictures on jonasraskphotography.com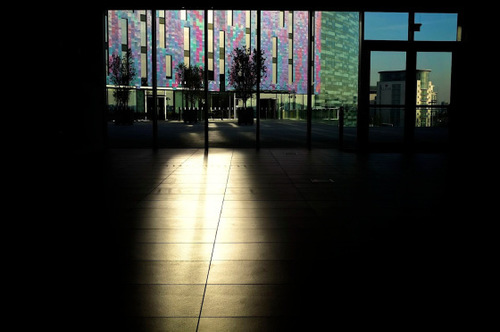 So what have I done? Have I done the right thing. I have been with Nikon system for 5 years and I have been very happy. Well that is until I bought the Fuji X100 and fell in love with an image quality and visceral user experience that is truly stunning once you have worked out and dealt with all its little issues. So Why! Read on.

Since owning the Fuji X100 I have taken a completely new view on photography, I now see something very different than before, don't get me wrong I have taken fabulous images in all areas portraiture,fashion,architecture and street, just take a look at my website for examples.However there has always been something missing, not quite right, striving for that something else and I was never able to put my finger on it. My Nikon set up has been fabulous and I have improved in my skills year on year and from D80 to D300s and numerous lens's and wondering if the next step to find that something special I am looking for is in Nikon full frame. The recent launch of the D600 put that in reach even more than ever, and just take a look at the image below, the quality and sharpness of my thoughtful self portrait wondering if I have made a mistake or not it not bad at all with the D300s. Actually thinking about it this is the very last frame I have made with a Nikon Body. Will I come to regret this?…..

See full artiecle on simonpeckham.wordpress.com
While the case is made of leather, it is not a particularly high grade of leather. It certainly could have benefitted from being thicker and textured instead of being smooth.  Their is no appreciable increase in the size of the grip; this disappoints me as it was one of the main reason I got this cover.  In fact, I would say that the smoothness of the leather actually makes it MORE slippery than the naked camera body.  I am considering applying some adhesive rubber material to the leather's surface on the grip area.  Perhaps there is a leather-looking rubber material that one can buy after market.
The fit and finish of the case is top notch.  Starting with the nice looking box and the cloth drawstring bag that holds the case, the details were attended to with this item.  The stitches are even and true and there seem to be no defects in the material.  It fits snugly, following the contours of the camera body, though the left side (non-shutter release side) is not as tight as the right side.  The base attaches firmly, though the knob does over-rotate to the point where if you do not rotate it back slightly, it will interfere with the opening of the battery/SD card door.  In fact, even if it is perfectly positioned, the edge of this knob can sometimes catch the door as it opens.
Despite the fact that the case creates a well through which you need to reach to access the battery/SD card door, I have no problem reaching and removing either the battery or the SD card.  (i.e., It is not more difficult than if the case were not attached.)
The aluminum base looks beautiful, but it is important to point out that the base is not a solid piece of aluminum.  (Which is the reason why this case is surprisingly light.) Instead, it is a thin piece of aluminum plate, then a thicker piece of plastic, then another thin layer of aluminum, followed by a another thicker piece of plastic. It is certainly sturdy, but it is not as sturdy as one solid piece of aluminum would have been.  To be fair, it is solid enough to  firmly attach a camera plate to it and have no play.  The only odd thing is that the embedded "nut" that accepts the bolt from the camera plate does not seem to be the same thread type as it was somewhat difficult to screw the plate in.  I worried about this because of the underlying plastic that anchors this embedded nut.
Gariz Website: http://www.gariz.com
See full artiecle on lxcellent.blogspot.de
I am loving the new 14mm lens!!  This is a winner and with it's smooth focusing in both manual and auto-focus modes it has a great feel. I am going to try and pump a bunch of images out this weekend and show off the performance of the lens.  When it ships early in 2013 it will have a USA retail of $899.95…..
See more pictures on brandonremler.blogspot.de