Dezember 2012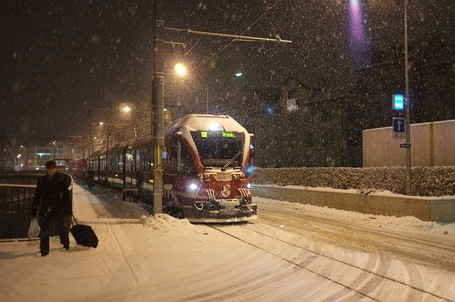 It took a while for my second post in my comparison. The last couple of days have been busy. I've had the chance to shoot the three cameras at some social events here and there – running into many low-light situations. So my next point of comparison is:
Autofocus:
I love the way all three cameras look and handle with all those external controls. And I love the excellent lenses – particularly the Fujinon 35mm 1.4. However, I am again and again frustrated by the performance of the autofocus. From my experience, there is no difference between the Fujifilm X-E1 and the X-Pro1 in terms of autofocus performance with the latest firmware on both cameras. Similar findings have been made elsewhere. Autofocus struggles in low light and with backlit subjects. I came from using manual lenses on a Sony Nex-7, so I am not a "spoiled" DLSR-user, but I somehow feel I am missing much more shots with the Fujifilm X-Pro1 and X-E1 than with manual focussing on the Nex-7 (using focus peaking). I had several situations where the AF (slowly) hunted and my subjects were getting impatient. Of course I am really talking low-light here – shooting around ISO 1600 to 6400 with the lens at 1.4. Quite surprisingly, my impression is that the Fujifilm X100 actually seems to struggle less with autofocus than the other cameras (comparing those with the 35mm 1.4). Maybe the reason is just that the X100 needs to move less glass, so hunting is possibly quicker. Nevertheless, I felt less frustrated with the X100 than with the other two cameras. I would be very interested hearing other peoples thoughts on this.
From the point of view of autofocus performance, I would definitely keep the X100, because the main purpose of that camera (to me) is that it can always with me. For such a camera, I don't expect lightning fast AF performance. However, I would expect a little more from the X-Pro1 and the X-E1.
Autofocus for me is really the one reason that sometimes makes me doubt, whether switching to Fujifilm X system was really the right decision, considering that a small DSLR (e.g. Pentax K-5 II) would just give me much more reliable autofocus. Autofocus is perfectly OK if you shoot outdoors and shoot mainly static or slowly moving subjects. So for one part of my photography this is perfectly OK. However, shooting my children outside, at home or at events is currently another big part of my photography. So I would really like to own a main camera system that can cover both needs……
See Part1
See full article on www.fujifilm-x-opinions.net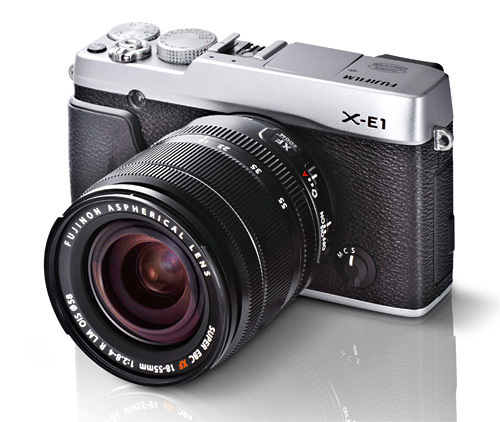 Conclusion:
The Fujifilm X-E1, as a concept, is irresistible. Whoever drew up the design spec for the X-series was either a photographer, or really understood them. As the furthest evolution of the X100 to the X10 and the X-Pro1, the X-E1 and the XF lenses stand as a testament to knowing what photographers want: Small body, large sensor, access to controls, fast lenses and beautiful image quality.
In translating that spec to reality though, some things seem to have been lost in translation. AF performance has improved, but not yet to the level of today's best mirrorless cameras, i.e. current generation Micro Four Thirds or Nikon 1 cameras (at this point, we think Fujifilm should just license the technology from somebody). Changing AF points is a chore, just as it's always been.
The X-Trans sensor giveth and taketh away. It provides exceptional clarity, the kind you can't get with an AA filter in your way, plus exceptional high ISO/low noise performance which easily ranks it among the cream of the APS-C sensor crop. At the same time however, color smearing and edge glows (which might be part of the same phenomena) can happen, so you'll need to decide if the increased acuity is worth the potential trade-off. The RAW image workflow also presents a challenge; if you shoot RAW and work in anything other than Fujifilm's Silkypix, then you might have to consider how best to process your images.
So while we think the X-series is one of the most promising mirrorless systems for photographers, we also think it still has some way to go. The X-E1 is certainly a fine camera which will produce a lot of beautiful images, but it's not perfect by any means. Its faster AF speeds over the X-Pro1 make it an easier camera to love, but it's still a camera for a considered, slower pace of shooting than something with a wicked fast AF like the Olympus E-M5 or a DSLR camera.
And the camera is certainly not for someone who wants to shoot video, while it can shoot 1080/24p video with stereo, you'll notice that there are no video controls placed front and center. This is really a stills camera geared for the stills photographer.
Now, price. The X-E1 is cheaper than the X-Pro1, but it's not cheap by any means. The X-E1 with the XF 18-55mm kit lens will set you back S$2099, while the body alone is S$1499. The X-Pro1 body alone was S$2399. Lest you think that's a massive discount, consider the competition. An XF prime lens will cost you S$899 per lens. If you go body alone with a 35mm f/1.4 prime, that's a retail price of S$2398. Not exactly competitive in a landscape full of mirrorless system cameras going for less. If the retro look and AA filter-less APS-C sensor appeals to you, then maybe. If not, there are other cameras that can get you, if not as good, but good enough image quality for less money.
While using the X-E1, we never felt at any point that it was a diluted version of the X-Pro1. Rather, the X-E1 feels to us like a smaller, concentrated version of its more expensive predecessor, with all its strengths as well as (some) weaknesses.
See full review on www.hardwarezone.com.sg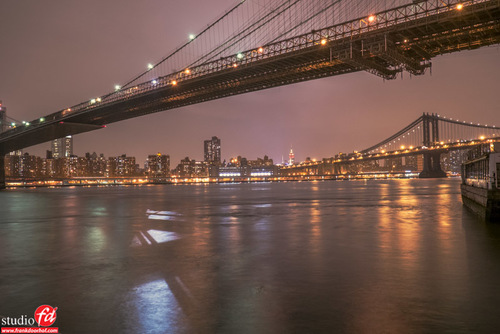 Today attention for the FujiFilm X-E1 or as I call it the Sexy-1.
It's no secret that I absolutly love the FujiFilm cameras. It all started when was handed an FujiFilm X100 during a Photowalk and although at that time I did not like the focus etc. (was solved later) I fell in love with the fact that it felt like a real camera…. now what do I mean with a "real camera". In most smaller cameras you are getting a camera that feels like a digital brick that can take photos, but the whole feel of a camera is gone. Want to change the exposure compensation? go into the menu, want to change the zoom? press a few buttons and it zooms, want to change ISO? go into the menus, want to change … etc.
In other words I love a camera that has a more real camera feel and the FujiFilm cameras have this.
For example the Exposure compensation is right on top of the camera (where it should be), setting the aperture is on the lens itself, zooming (even on the X10) is done on the lens and not via a weird feeling button system, also shutterspeed etc. is all set on top of the camera and if you want everything to be auto… no problem set both on A and you're in auto mode. So now that this is out of the way, let's look at the "sexy-1″……
Thomas Menk's insight:
Frank is an international Fashion and Glamour Photographer and born in Amsterdam (Netherland). He still conducts magazine and advertising shoots, with a particular interest for artists and high fashion, however his main focus is teaching workshops throughout the world.
See full review on www.frankdoorhof.com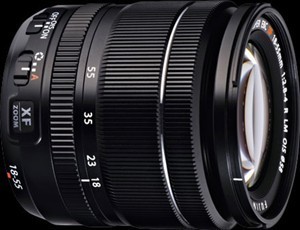 Purpose of File:
The firmware update Ver.1.01 incorporates the following issues:
This firmware update Version 1.01 will mitigate any high frequency noise from the optical image stabilization module which can very occasionally occur when the lens is used at extremely low temperatures.
Products Supported: FUJIFILM X-E1, X-Pro1
See on www.fujifilmusa.com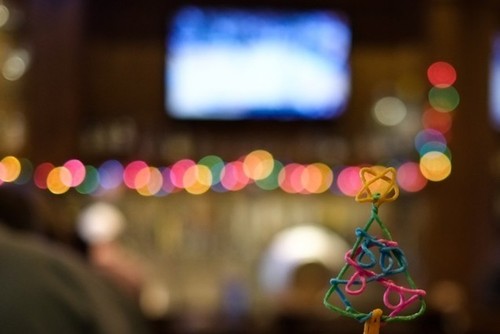 As I mentioned in an earlier blog entry, I decided to pick up a Fujifilm X-Pro1 (and 35mm f/1.4) as a Christmas present to myself. The recent price drop and lens promotion finally got it down to something I could justify (only mildly more than the Fujifilm X-E1). Took it out yesterday for several hours and then woke up ridiculously early this morning to join a photowalk with it. A good way to get used to it in somewhat realistic shooting conditions. The one thing I have yet to do is to shoot with posed subjects, where I often use off-camera flash. Hopefully will get a chance to do that soon and see how it performs.
My initial impressions of the camera, just shooting random objects around the home, were very good. I tried various ISOs and Apertures out. I tried using the OVF and the EVF. I tried using single shot, continuous and manual focusing modes. There are tons of reviews and articles going into great detail about using the camera, so I won't repeat boring technical details. Like other reviews note, the continuous focus mode leaves a lot to be desired. In fact, I found it almost unusable on first attempt. I'll try to research and pick up some pointers online, but I'm not optimistic in that regard.
As to Single shot mode, I found the focus to be faster than I had feared. However, sometimes in low light, even with the assist lamp, the camera struggles to lock focus. But if it can lock focus, I found it extremely reliable. Manual mode was much better than I expected. Being able to use the AE/AF Lock buttom as an AF-ON button (I'm coming from Nikon's D700, so excuse me if the terminology is different elsewhere) to set initial focus, then being able to get a magnified view to fine tune, was very powerful and accurate. I may end up using manual focus mode a great deal. I do hope Fuji adds focus peaking like so many have asked for, as it would make it much faster.
Ergonomics in a camera is really critical, at least in my experience. My D700 is very well thought out, and I can change anything I'm likely to need to on the fly quickly. The X-Pro1 has a great many things that are as well thought out, or even better, than my Nikon. I appreciate the Aperture ring, Exposure Comp button, and Shutter Speed ring. But there are some downsides. Having ISO available by default on the Fn button is pretty good. The problem being, that then means you can't use it for other functions. With ISO as important as shutter speed and aperture, it is a shame that, like on many cameras, it is relegated to being a second class citizen. The Quick Menu design is promising, although I don't see some items I'd like to. I do need to explore more, though. Perhaps some of that is customizable? (doubt it). I do find that having the wheel so far from the Q mode and AE-L/AF-L buttons makes things a little odd when trying to use Q mode or Manual focusing when you have your eye to the viewfinder.
One big complaint is that the self-timer function is buried a bit too far in menus. And apparently it resets to off after awhile(?). (I need to bring a cable release next time, but still, would be nice to be able to access this in a better way when needed).
The other ergonomic complaint is with the focus points. On my Nikon, moving the focus points is always available. On the X-Pro1, I have to hit a button to activate the ability to then let me control the focal point. It really slows things down in my use.
I'm not ready to complain about some other things, because perhaps I'll get the hang of things and it won't impact me. But, I will at least mention that the overloading of buttons in the various view modes was a bit maddening this weekend. I was out shooting and I could not get anything to appear on the rear screen for awhile. I finally figured out that I had hit the view mode and gotten into a mode where it wasn't active.
Anyway, on to using the camera out and about. After getting the hang of things around the house, we ventured out yesterday and my camera stayed around my neck (where I barely noticed it). We walked around downtown on a very bright day, then headed indoors to lunch. The shadow abstract shot was from downtown, with the bokeh and the older man in the bar shot were from lunch. With the bokeh shot, I had a little trouble focusing on the "tree", but once it locked on, I was good. I framed it very loosely, so cropped a good portion out, which explains why it may look a tad noisy. Still, well controlled noise. And beautiful bokeh.
I found the older gentlemen interesting, especially with the way the laptop screen was illuminated his face. Nailing focus with autofocus proved troublesome, so I decided to try out manual focusing. It worked great in this situation, allowing me to get his face crisply in focus. Good thing he was still. If this had been, say, a performer on stage singing or playing guitar, it most likely would not have been doable.
The shot of the fence looked like a good opportunity to see how the out-of-focus areas would render in a daylight situation without all the pinpoint light bokeh of the earlier shot. I really like how creamy the bokeh is here.
I also managed to get my son to sit still how long enough for me to focus on him and snap a shot, so I could see how a person's face and skin tone are rendered using the in-camera film simulation jpeg modes (using Pro Neg Std here). Unless I can get continuous focus working, I doubt I'm going to be getting a lot of candid pictures of my son, though, and that is unfortunate. Still, I like the skin tones.
Returning home from being out all day, we stopped a lake that we drive by near our home. We had a very nice sunset, and I probably should have switched to Velvia mode instead of sticking to my Pro Neg Standard jpeg setting. I still like the photo I got, though. I also really appreciated the horizon level on the display since I was shooting handheld.
I got up before dawn and walked along a river greenway trail for a few hours this morning. Where I'd been mainly shooting near wide open and only shooting handheld yesterday, today I was stopped down to f/11 and using a tripod for everything (as well as shooting raw). That brings up another complaint. I have to remove my tripod plate to get the battery and memory card out of the camera. That is a huge flaw.
The other guys I was shooting with had long lenses and ultra wides. I was having to work a little harder to find good shots with a normal range prime. I got a handful of shots I was happy with. Although I do think it is ironic that my favorite shot today from my $1700 setup looks like it came from my $20 Holga. Jokes aside, I was able to get some really nice, filmlike looks out of the raw files using Lightroom. I know there are a lot of complaints right now about the raw support in Lightroom, but luckily it wasn't an issue for me with these files (Although, really, everything was pretty gray, so I converted many to b&w. We'll see about color smearing once I shoot a model with a colorful outfit).
All in all, I'm impressed. I'm pretty sure I'll get used to the quirks and come to really love this camera. It has only been two days, and like I said, I haven't used strobes with it or really shot much in the way of people yet. I'm sure the sync speed slowness with frustrate me, once I do. It will be interesting to see how much, if any, this can replace my D700 for that sort of work. That isn't why I got it, but it is the cherry on top if it works out.
Hopefully I'll get to try that soon and report back here.
See original article and more pictures on rodneyboles.com
The Travel Photographer Does Leica & X Pro-1 …..
Tewfic El-Sawy is a NYC-based travel photographer, photo-expeditions leader, multimedia teacher, and a pontificator :-)
See more pictures on thestreetleica.wordpress.com
Home to the largest carnival in the world, the fabled Carnaval and set enviably amongst the stunning natural surrounds of Guanabara Bay, Rio de Janeiro is the most visited city in South America. The stomping ground of the rich and famous as well as the more budget constrained traveller, Rio was the next stop for us after São Paulo along the well worn tourist trail..
We prepared for our arrival in Rio by watching José Padilha's Tropa de Elite (gang violence in Rio and the elite police squad tasked to combat them), City of God (gang violence in the Cicade de Deus suburb of Rio) and Rio, the animated feature. Not sure to expect drug lords with AK-47s ruling the streets and street kids toting handguns or colourful macaws singing and dancing along to a Samba beat when we arrived, we got off the bus with expectations for pretty much both ends of the spectrum.
I have to report that fortunately (unfortunately?) we saw neither, the few macaws that we saw at Jardim Botanico were gorged full on bananas and lazily preening themselves, they could hardly be bothered to fly, let alone sing and dance, and the kids we saw on the beach were more interested in selling us Caipirinhas than crack coccaine. We hear that things have been cleaned up significantly in recents times, ostensibly for the upcoming World Cup and Olympics and that favelas, traditionally the hotbed of crime, had mostly been 'pacified'.
Caipirinhas for 5 reals on the beach anyone?
See full article and more pictures on handcarryonly.com
"Hallo Leute, ein Kollege von mir hat am 15.12.2012 die Fujifilm X-E1 im Bundle mit dem 18-55mm bei einem großen Düsseldorfer Fotohändler erworben.
Und siehe da: Firmware Version 1.02"
There is no info yet about when the update will be released nor do we have any clue about the possible new features.
See on www.fuji-x100-forum.de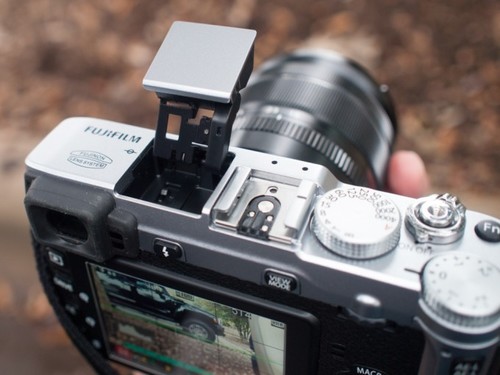 I like this camera, more than I thought I would. After a bit of time with the Olympus E-M5 and Sony NEX-7, I really see the Fuji X-E1 as a clear winner in the IQ and usability areas. It would outright lose in an AF battle, so keep that in mind if that is truly a deciding factor for you. It does seem to be a slightly sexier (physically and IQ wise) option than any of its current competitors. Being the optical viewfinder kind of guy that I am, I would still go for an Fuji X-Pro1 over this (especially with the recent price drop!). But, if squeezing out an extra $400 really isn't an option or you don't care for the hybrid viewfinder on the X-Pro1, this camera is the most viable option on the market for serious shooters looking into the mirrorless market and craving a true manual control experience with a good EVF built right in. Also, if you are one of the millions who are adapting older lenses for use with the X-Series, this camera really is a better choice over the X-Pro1 because of its improved EVF would be much more usable in manually focusing those gorgeous Summicrons. All in all, I would totally see this camera in my bag in the near future, but only after there's an X-Pro1 in there first.
See full article on weeder.org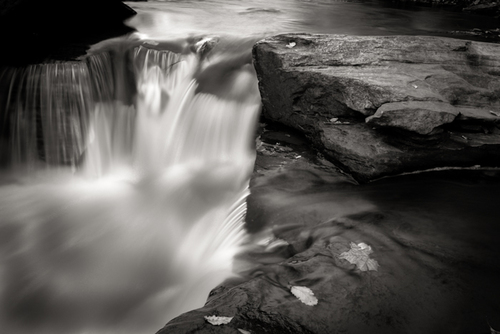 I've really enjoyed working on my long exposure photography technique. I wrote about it here recently. The image above is another long exposure image of moving water on Vickery Creek in Roswell, Georgia. I've taken a number of long exposure images in my day but it's only been recently that I've tried to make images that have some artistic value, particularly in the realm of black & white images. That means I've spent time focusing on the proper balance of tone across the image and I've ensured that there is detail and texture in the water. Since the eye is immediately drawn to the brightest part of an image, nothing detracts more from an otherwise fantastic image than blown out highlights in the water.
Long Exposure Photography Equipment and Processing
For this image, I used the tripod mounted Fuji X-Pro 1 with the Fuji XF 18mm F/2.0 lens. In addition, I used a 6 stop B+W Neutral Density filter to allow me to slow the exposure down. Exposure was +1/3 of a stop for 3.5 seconds at F/8 and ISO 200. One of the great things about a tripod is that it really slows down the composition effort when making a photograph. I've found that while it can be a pain to lug the tripod around, my images tend to be better because I have to slow down and concentrate more on what I'm creating. This image was processed through Lightroom 4 where I applied a preset for black & white long exposures.
See full artiecle on www.fstopguy.com