Dezember 2012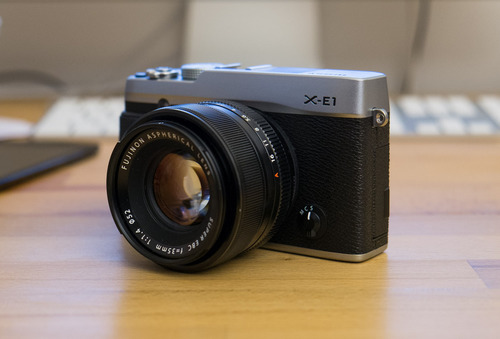 Google Translater (ENG): http://bit.ly/12h3TBQ
Ich verkomme langsam zum Fotografie-Technikblog. Mein Problem ist im Moment, dass ich zwischen diversen Stühlen sitze. Aber eines nach dem Anderen. Ich schrieb in den vergangenen Monaten häufig davon, dass ich eine Kamera suche, die GPS und Wifi eingebaut hat. Jetzt habe ich die X-E1 gekauft, die ohne beides daher kommt. Wie passt das zusammen?
Da ich das Gefühl habe, die Geschichte in letzter Zeit immer wieder zu erzählen, hier nur die Kurzfassung: Meine Canon EOS 450D ist de facto hinüber. Ende Dezember/Anfang Januar bin ich in New York und brauche eine Kamera, also bestellte ich die Canon 6D vor. Amazon sagt aber, die kommt zu spät. Also sondierte ich den Kameramarkt.
Vor einigen Wochen platzte mir dann der Kragen und ich bestellte einfach, was meiner Vorstellung von einer kompakten Kamera am nächsten kam, die Sony Alpha NEX 5R. Obwohl sie mich in Teilen überzeugte, war sie nicht das Richtige. Die Bildleistung war in Ordnung, aber nicht überragend und die Bedienung fühlte sich nicht wie eine Kamera an, sondern wir eine Mischung aus einem Mobiltelefon und einem frühen Telespiel.
Dann las ich von der Fujifilm X-Pro1 und deren Chip, der durch den Verzicht auf einen AA-Filter und eine neue Pixelanordnung knackscharfe Bilder auf Augenhöhe mit einer 5D MarkII machen würde. Dann las ich weiter, dass Fuji den gleichen Chip in der neueren und kompakteren X-E1 verbaut. Das hat mir gereicht und ich habe es ausprobiert…..
See full review on dantz.me
The Fujifilm X (APS-C) "trinity" is complete! Within a couple of weeks I went from having no camera at all (I had just sold my Sony Nex-7 and was waiting for the Fujifilm X-E1) to having the complete set of Fujifilm X cameras with APS-C sensor. Just a quick look back, why this happened:
The Sony Nex-7 was a nice and very capable camera, but it somehow just felt bit more like a computer than a camera and it wasn't that great at high ISO. It seemed to have just a bit too many pixels for the size of the sensor.
Then I read about the Fujifilm X-E1 and felt that this would be a great camera for my needs. At the same time I had also considered an X100 as a camera to have always with me. However, I couldn't justify the cost (knowing that the X-E1 was on order). Just one week after I had received my Fujifilm X-E1, I happened to see a great offer for an almost brand new X100 on ebay for something like 500 USD. So I made up my mind and bought the X100 and – as I wrote in another post – fell in love with this camera (more so than with the X-E1). Despite some small quirks, the X100 (with the latest firmware) feels like an extremely well thought-out camera. And in my opinion the X100 is surprisingly responsive. Actually, it feels more responsive than my X-E1 with the Fujinon 35mm – probably due to heavier glass that has to be moved in the 35mm lens. One of the reasons why I fell in love with the X100 was the great optical viewfinder which brought back fond memories of shooting with rangefinder film cameras some 15 years ago. This made me think if the X-Pro1 wouldn't a better choice for me, because it shares the nice optical viewfinder (OVF) with the X100…..
See full review on www.fujifilm-x-opinions.net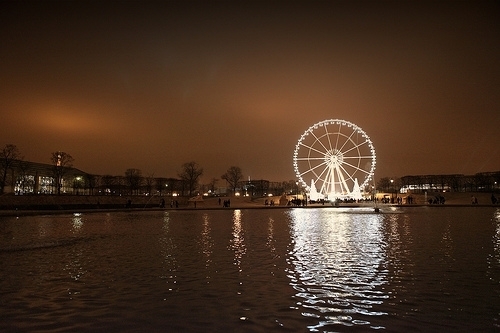 One of the most popular questions I get asked is "What is the best camera for low light?". As with most photography related subjects, this question is entirely dependent on what it is that you are trying to photograph. The answer also depends heavily on the equipment you are working with.
Photography requires a combination of three elements that determine exposure – aperture, shutter speed and ISO. In low light situations, the weakest link here is the ISO sensitivity. ISO is a measurement of how sensitive the capture medium is. This applies to film as well as digital camera sensors. Both of these mediums work in very different ways, but on the same principal and measurement. Film is material sensitive (for a later chemical application) and digital sensors record light electronically – but they both work with the same sensitivity measurements. Both mediums also see the best image quality at lower ISO ratings, but as we move into the 21st century, digital cameras are receiving an incredible amount of research and development making higher ISO ratings better every year. Lets look at the technical aspects of these applications…..
See full article on theartofphotography.tv
British photographer Craig Easton has been announced as the overall winner of the Travel Photographer of the Year (TPOTY) 2012 competition. Craig beat entrants from over 90 countries to win the world's leading travel photography competition with four evocative, moody images of the 'dreich' – an old Scottish word to describe wet, miserable, dank weather – and an elegant series of four striking silhouettes of people in Paris. The New Talent award went to Alessandra Meniconzi (Switzerland), while 15-year-old Samuel Fisch (USA) has been named Young Travel Photographer of the Year.
See on www.photographyblog.com
Nearly 3 months ago I swapped all my DSLR gear for the Fujifilm X-Pro1 as I mentioned in my earlier posts. I'm now 2278 shots in and this post shows you the gear that I'm using along with the X-Pro1 body. Also included in this post is an overview of the settings that I'm using to get the most out of the X-pro1 in terms of speed, battery life and image quality……
FUJINON FUJINON FUJINON!
High quality lenses, probably the only thing I really care about when I'm looking for a new camera body. The last few years I've only shot with Zeiss glass on the Nikon and Hasselblad and it's hard to go back to the 'regular' brand connected lenses. Luckily Fujifilm has a long history in making great lenses for their own 35mm and 120 film bodies and Hasselblad H series. At this moment Fuji released 3 Fujinon primes and 1 zoom lens for the X-mount.
I started with the 35mm 1.4 on the X-Pro1 because it had the same equivalent as a 50mm on the D700. The 40° field of view that you get from the 35mm is baked in my head so making this my first lens was a no-brainer. It's all metal casing makes this lens feel like the Zeiss glass that I used to own and it certainly adds a decent amount of weight to the body. Optically it's about the same as the Zeiss only with less CA and better sharpness in the center and corners! Shooting in small spaces or interiors with a '50' has been killing me since the beginning but I never wanted to invest in a wide angle prime because I married to the '50'. BUT I became the owner of the 18mm last month. I haven't reached the 100 mark with the 18mm, so the only thing that I can say is that it's a lovely tiny lightweight pancake. It's not as sharp as the 35mm in the corners but the AF performance is better.
All the X-mount lenses feature AF/MF, a focus ring and Aperture ring. Aperture settings are changed on the lens and not on the body. The AF performance is okay once you get used to it but the wired MF is a joke. Wired MF means that the focus ring sends a digital signal to the body and the body forwards the action to the AF motor. The result? a 1 second lag in the actual focus action and a 9000° ratation angle from close to infinity.
See full article and pictures on vetpan.de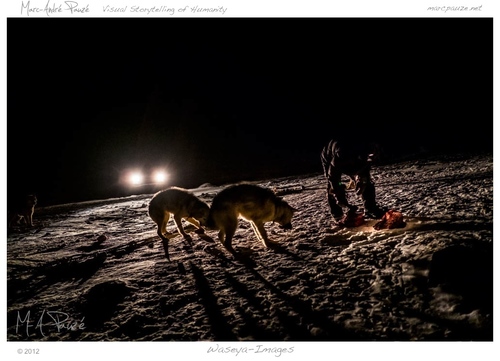 At the end of the day, on the now iced shore of the Hudson Strait, the dogs are hungry. They are chained on the edge of the village because they are inuit dogs sleds, specially trained for the hard life of traditional sled pulling and race. As the sunset below the mountains, the cold and dark night sets.
Johnny Angnatuk from Quaqtaq drive his truck to get near the pack. He comes to feed them and they know it. They pull on their chain, anxious to see what he is bringing.
Tonight, it's going to be frozen seal meat. He cut big piece with his ax and the dog get their share.
Johnny has been training his team for five years for the Ivakkak race, a traditional dog sledding race of 300-500 km in the harsh winter of Nunavik. Not satisfied with his last year performance because of a too young team, he hopes that they will be stronger this year, led by the big "Kajuk" (The Brown one).
See on waseyaimages.net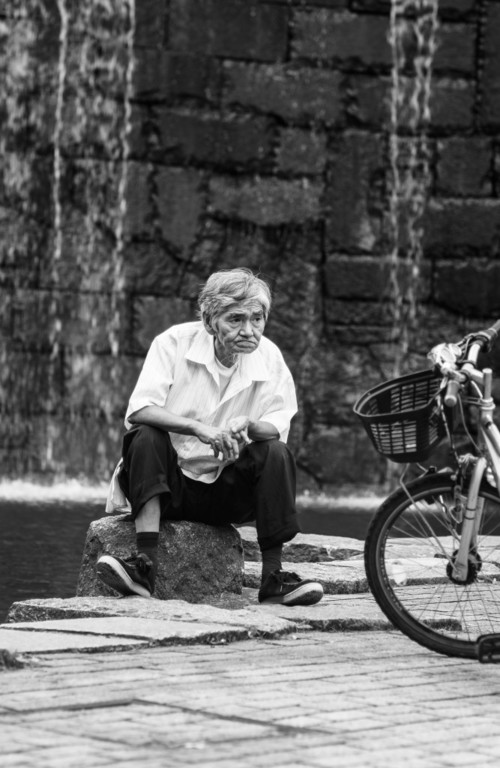 Deandre Scott is a a friend and photographer in Tokyo, whom I often bump into in the street. He shoots both digital and film. For a while now he has been shooting the X-Pro 1 and I wanted to get his thoughts on the camera. And here they are. Thanks Deandre
The Fuji X-Pro is a camera that you must cater to your particular style shooting. It can frustrate you at times but this frustration mainly is due to the focus by wire auto focus system. Imo that is truly the only down side of the camera. If you are thinking of purchasing the X-Pro 1 one and expecting fast auto focus this might not be the camera for you. But, if you are a person who likes to take your time and compose your image through the view finder you will feel right at home with the X-Pro.
See on japancamerahunter.com

I am very excited about my second trip to Nepal. In 2010, I had opportunity to visit the country for the first time and I made it up to Kalapattar just across the valley from Everest. This time I decided to visit Annapurna base camp which is the second most popular destination after Everest base camp. I am doing it off season, in winter so I am hoping for less tourists and more snow. Let's see how it comes together. I'll be on the road for 15 days and mainly following the traditional trek route. I am quite happy that I will be joined by my friend and guide from 2010, Agasta. He is a great guy with extensive trekking experience and knowledgeable about mountains and people. He also speak many of the dialects used by people in mountains. It would be possible to do this all by myself but I don't need to be a hero and besides, altitude sickness can strike anybody, even a seasoned mountaineer, so it is good to have somebody around especially somebody who speak the local language……
See on framinghands.com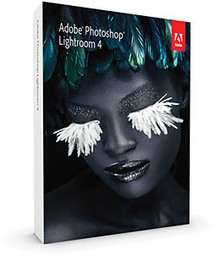 If you happened to launch Lightroom today, you might have been notified that a new version of Lightroom 4 is available. Today, Adobe released the final production version of Lightroom 4.3. As usual, plenty of bugs have been fixed and a lot more cameras and lenses have been added to the release. Full RAW support for Nikon D600 has now been finalized and new cameras like Canon EOS 6D, Nikon 1 V2 and Sony RX-1 have been added to the database. Lots of expensive Leica lenses, Canon 24-70mm f/2.8L II and other third party lenses have also been added to the Lightroom Lens Correction module.
Here are the download links for both:
Adobe Lightroom 4.3 Final for Windows / for Mac
Adobe Camera RAW 7.3 Final for Windows / for Mac
See full article on photographylife.com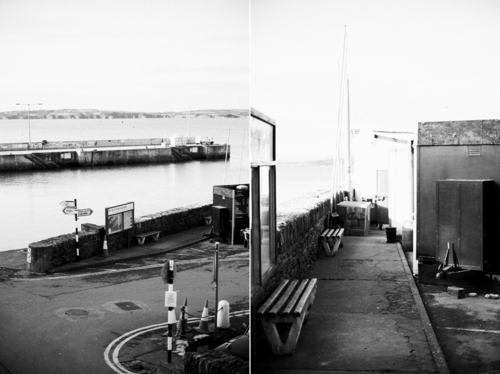 Baltimore is a cozy little village in western County Cork, Ireland. It is the main village in the parish of Rath and the Islands, the southernmost parish in Ireland. It is the main ferry port to Sherkin Island, Cape Clear Island and the eastern side of Roaring Water Bay (Loch Trasna) and Carbery's Hundred Isles. And mostly, it's only about 10 Minutes away from where we live.
The last time Rebecca and I went to Baltimore was in August 2012. This time it was completely quiet. No tourists around, only a couple of locals and some fishermen. I liked the atmosphere a lot.
All the shots below were taken with the Fuji X-Pro1 and the Fujinon 35mm 1.4 lens
See more pictures on www.johnnypatience.com