Februar 2013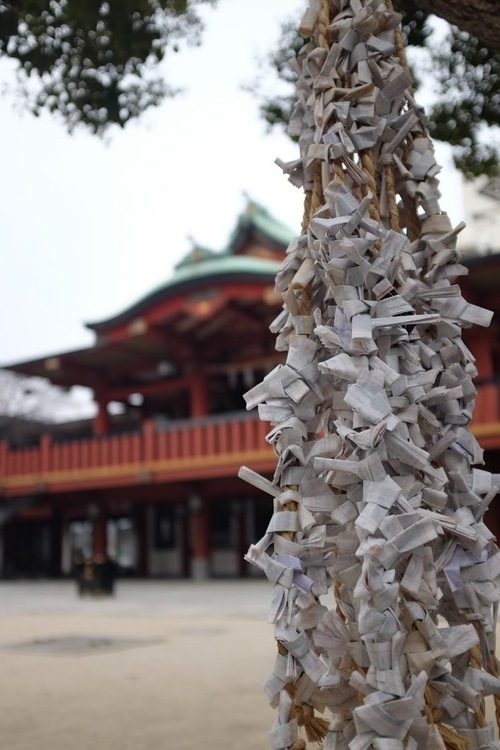 I've had the X100S for a couple of days now and I am enjoying it immensely. Here are some of my initial impressions and thoughts. Bear in mind that I don't have any experience with the X100.  I use the Nikon D90 as my main camera and was using the Ricoh Digital GRIII as my carry about.
When I took it out of the box, I was surprised at the heft, even though I had held both the X100 and the X100S in shops. I guess hearing so much about the lightness, compared to DSLRs altered my expections plus my previous carry about was a compact camera.  I've gotten used to the weight and it feels almost just right, maybe a little heavy.
Next is that it is already doing its job.  I bought it to document my life, taking snaps of my family and friends will probably take up 2/3 of its frames. Sounds crazy to use such a camera for snaps, but its something very important to me.  I have already taken shots that I wouldn't have been able to with my D90 or the GRIII.  Most people including my kids largely ignore the X100S.  If I whip out the D90 even with a 24 f2.8 there's a different dynamic.  Ergonomically the GRIII was great but its small sensor let it down.  I always felt I was fighting the camera to squeeze out the best image quality.  Especially indoors at high ISO, most times I came out on the losing side.  So much so I stopped carrying it with me.
The X100S is really impressive in this regard.  ISO 2000 looks great, and I do find I need it a bit.  It's better than the D90.  And it isn't a noise factor, it is dynamic range.  Past 1000-1250 the D90 files looked sickly and unnatural even when properly exposed.
Other thoughts, the manual focus ring still has the fly-by-wire limitations.  It is nowhere as responsive as a direct coupled lens.  The split image aid works but depending on what it's over, it can be equally hard to judge if the two halves line up.
The AF-C mode on the other hand has impressed me so far.  For keeping the focus on a moving child's eye, it works as well as a DSLR.
I heard stories about the slowness of the SD card handling but so far I can't see any issues.  I was about to buy a San Disk Extreme Pro but I'm not sure I need it. I am using an EyeFi card that is only rated Class 6.
Oh, one piece of bad news, I have managed to freeze the camera once.  I had to take the battery out to solve the problem.  Switching off via the switch didn't have any effect.  I think it was because the AFS/AFC/MF switch was in a in between position when I took a photo.
Feel free to ask my any questions.  And don't worry, I am intending on using it as a creative and professional tool as well.  Delighted to hear about LR4.4
See on plus.google.com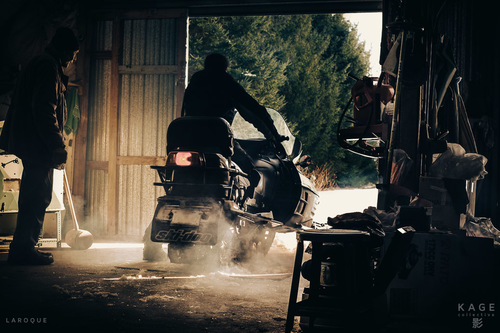 They come to tame the dragon, deep in the heart of its den. I follow them into a half-light I've come to associate with ceremonial spaces; this is a temple to motor oil, dust and gasoline. The machine is massive, built to plow through dense northern trails thick with freshly fallen snow. But today it refuses to budge. Its steel frame shudders in fits and hiccups but the motor won't start; such a capricious old beast. Get the tools out. Sharpen those swords. Screw this, loosen that. I'm circling & lurking as the ritual takes place. It's all very quiet, the silence only broken by muffled questions & puzzlement. There's no banter, just slow, rational work: from one to two, then two to three. Connect the dots. Solve the puzzle. Suddenly, without warning, the Thing roars. Exit the warrior priests…..
See more pictures on www.kagecollective.com
When I replaced the X100 with the X pro 1, I began to explore the possibilities of using legacy glass, being able to use pretty much any lens from any system is such a bonus with the Fuji X series. As I didn't own a 60 mm I wanted something with a little more throw, a lightweight telephoto and believe me you have hundreds to choose from. Therein lies the difficulty which one do you choose. My choice was based around image quality, a nice wide aperture, and finally portability. I settled on the Zuiko, as it ticked all the boxes for me, Image quality is great, punchy colour with  good contrast and its sharp. The bonus is that its tiny a little over 2 inches tall. It balances well in the hand, and adds very little weight. The great thing about the old zuiko lenses is that the aperture ring is toward the front of the lens, making aperture adjustments is easy. Since the latest firmware additions, manual focus is achieved quite quickly and feels much more positive, using the evf and a magnify setting of 3x allows pretty accurate focus. Although you need to allow for evf wobble. Nice and sharp with a nicely rendered background bokeh is very pleasant on this lens. Colour is very natural, with no obvious colour casts, contrast is excellent, and cannot find any evidence of colour fringing. I need to get a nice lens hood for it though. Overall the lens is a decent performer, and for around £120 for the lens and adapter, gives great bang for the buck. Al I need do now is to save my pennies, for either the 14mm or the Voigtlander 12mm. All the images apart from the lens on camera shots, were shot in raw and converted using the new capture One software, more on this later…..
See more pictures on www.thebigpicturegallery.com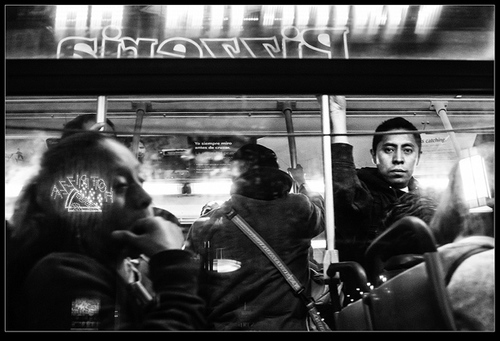 As part of a project focusing on public transportation, Mark Rosales caught this photo of pensive bus passengers and the reflection of a pizzeria on Feb. 19 at the corner of Broadway and 8th Street in downtown L.A. He used a Fujifilm X-Pro 1 with an Olympus OM 24mm Prime Lens.
Rosales typically shoots through the windows of subways and buses, and always asks himself where his subjects are coming from and what their stories are.
"Such a mix of people all coming from different places that led them all to such a confined space and every each one of them going to their own different destinations," he wrote. "You never know what you're going to witness."
See on latimesblogs.latimes.com
I didn't have a videographer for today's shoot but I captured some clips during the shoot and shot a little intro, just to show you my set up for the shoot. Hope you enjoy !

See on www.youtube.com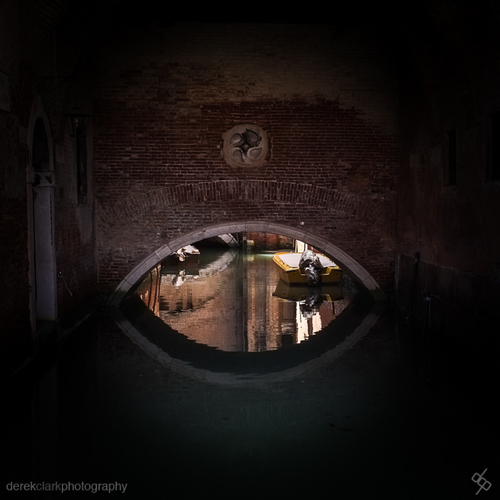 This post is just about showing a few shots from Italy. I have hundreds sitting on my hard drive, so I thought it would be a good idea to throw a few up here. These shots are from Verona, Venice, and Jesolo. They were all taken with either the Fuji X100 with it's built in 23mm f2 lens or the X-Pro1 with the 18mm f2. I'll note which is which at the bottom of the post.
See more pictures on www.derekclarkphotography.com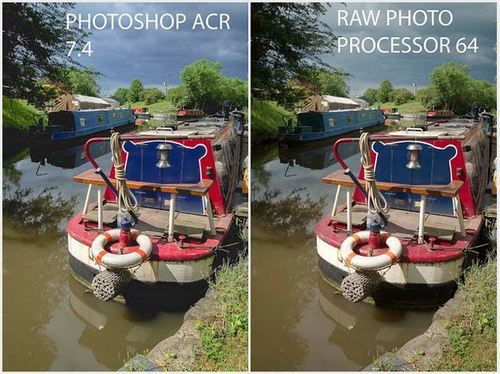 I've done a comparison on a Fuji X-Pro 1 file using The new Photoshop ACR 7.4 and Raw Photo Processor 64, the excellent Mac platform raw converter. Different software but I processed each with no sharpening added and only added a slight amount in Photoshop later. I used the same values for each file. Click on the link for the full-size high-res file. As many who have tried the new ACR are saying, the files are slightly softer than they were before, but unlike the previous ACR conversion, it is now possible to add sharpening to these X-Trans files without creating unpleasant artefacts. RPP still produces slightly sharper results to my eyes, but there isn't a lot in it.
After waiting a long time to see this, I spent yesterday working on some X-Pro 1 files and it was pleasing to see the results. I have been so frustrated by the fact that I knew that there was more in the files, but was unable to get to it. RPP is great and I recommend it, but Photoshop is the cornerstone of my processing workflow and I know it well and how to get what I want from it. So for any camera I use, proper support is essential. It is now finally available.
So what went on? Was this a spat between Fuji and Adobe? Did Adobe just take their time to get round to this? We will never know the whole story, but it has been a long wait. As you know I baled out on the X-Pro 1 early when it looked like there wasn't going to be decent ACR support and I've had lots of files sitting on my hard drives that I haven't done much with, since I wasn't keen to upload what I considered to be sub-standard versions to my picture libraries. I can now get some really nice files from my original raws and they do have a different 'look' to conventional bayer sensor files.  With the ACR conversions and indeed with the RPP ones as well, there isn't that classic non-AA filter look. But then with the different sensor array I'm not sure that there would be. What is extraordinary is the ability to produce 'clean' files at high(er) ISO's. I believe it would be perfectly feasible to shoot high-quality landscape at ISO 400 and even ISO 800 with an x-trans sensor and I'm seeing a 2-stop improvement in noise levels over virtually everything else I use. This has all sorts of advantages in terms of narrower apertures and higher shutter speeds when shooting in good light, which for what I do is a good thing.
I've been very critical of this whole raw conversion saga and indeed seem to have developed somewhat of a reputation as a 'Fuji basher', but my only concern was to see a realisation of the FULL potential of these files. We do now have that and I'm glad to become a Fuji X-Trans enthusiast at long last. But lets be honest, its been a long and unnecessary wait and thats not really good enough.  For those who had the patience to stick with it, welcome to your new camera!
See on soundimageplus.blogspot.fr
Fuji has announced the successor to their hugely popular X100, the imaginatively named X100S, but what does the "S" stand for?  Superior? Sexier? Successor? Or, just a rip off of Apple's unimaginative upgrade path? Well, the new X100 S may have a poorly thought out name change, but is the new camera better than Fuji's naming strategy? The original X100 was a hugely successful camera for Fuji. The retro styling and fixed lens combination took off in a way that few saw coming. The camera offered great styling and imaging quality to match. It was reminiscent of rangefinder cameras of the past and offered a camera that made people fascinated by it when they saw it. Beyond being camera bling it was effective as a serious photographic tool that could be used to great effect in several different situations. The X100 was, simply put, a "cool" camera. Let us not forget that it had more than its fair share of bugs that could be more than a little frustrating. The well documented issues with the camera were not enough to deter people. Many of the initial problems with the X100 were fixed by firmware updates, but issues still remained. Fuji has strived to address this with the new X100S. So what are the improvements being touted by the X100S and what do they offer you?…..
See on www.digitalrev.com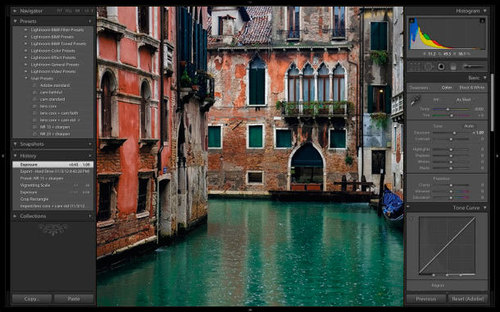 Lightroom 4.4 Release Candidate includes a correction to the demosaic algorithms for Fujifilm cameras with the X-Trans sensor.
This specifically impacts the following cameras:
Fujifilm X-Pro1
Fujifilm X-E1
Fujifilm X100S
Fujifilm X20
New Camera Support
The following new cameras are now supported:
Canon EOS 1D C
Casio Exilim EX-ZR700
Fujifilm X100s
Fujifilm X20
Hasselblad Lunar
Leica M
Nikon 1 V3
Nikon 1 S1
Pentax MX-1
New Lens Profile Support:
Canon 24-70 f/4L IS
Sigma 18-250mm F3.5-6.3 DC MACRO HSM
Sigma APO MACRO 180mm F2.8 EX DG OS HSM
Sigma 35mm F1.4 DG HSM A012
Sigma 17-70mm F2.8-4 DC MACRO OS HSM C013
Fixed Issues
The following issues have been fixed in Lightroom 4.4 release candidate:
The crop overlay tool resized incorrectly when used in conjunction with the "Constrain to Crop" checkbox in the Lens Correction panel
Background graphics were not correctly rendered within the Book Module
The supplied lens profile for the Sony RX-1 did not contain vignette information
Previews of photos in portrait orientation were blurry when viewed in the filmstrip in the Develop module. (Mac only)
Stack badges displayed the wrong count when creating new stack that included a preexisting stack.
The Filter scrollbar within the Library module was not rendering properly.
See on labs.adobe.com
Camera Raw 7.4 Release Candidate includes a correction to the demosaic algorithms for Fujifilm cameras with the X-Trans sensor.
This specifically impacts the following cameras:
Fujifilm X-Pro1
Fujifilm X-E1
Fujifilm X100S
Fujifilm X20
New Camera Support:
The following new cameras are now supported:
Canon EOS 1D
Casio Exilim EX-ZR700
Fujifilm X100s
Fujifilm X20
Hasselblad Lunar
Leica M
Nikon 1 V3
Nikon 1 S1
Pentax MX-1
New Lens Profile Support:
Canon 24-70 f/4L IS – Canon
Sigma 18-250mm F3.5-6.3 DC MACRO HSM –  Sony, Pentax
Sigma APO MACRO 180mm F2.8 EX DG OS HSM – Sony
Sigma 35mm F1.4 DG HSM A012 – Canon, Sigma, Nikon
Sigma 17-70mm F2.8-4 DC MACRO OS HSM C013 – Canon, Sigma
Fixed Issues:
The following issues have been fixed in Camera Raw 7.4 release candidate:
The grayscale visualization associated with Noise Reduction Luminance was visible after mouse release.  This occurred when positive Clarity was present.
The command/control + A "select all" keyboard shortcut did not select all photos.
Modifying the brush size using the Right-click + Drag method did not increase or decrease the brush size by the desired amount.
The crop overlay tool resized incorrectly when used in conjunction with the "Constrain to Crop" checkbox in the Lens Correction panel.
Hovering the mouse over a local adjustment pin would turn off the desired mask.
Horizontal artifacts occasionally appeared in DNG files.
Improved interactive performance at intermediate zoom levels (e.g., 33% and 66%)
See on labs.adobe.com