März 2013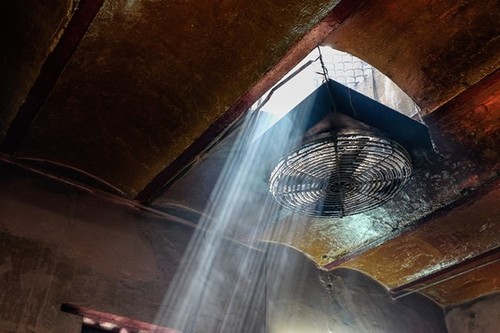 Here are some images I took with the Fujifilm X100S that was loaned to me by my camera vendor in Vietnam. I have used the X100 and am looking to see if the X100S does indeed have the improvements. I tested this camera to see if I should sell my Carl Zeiss 24mm f/1.8 that I use on my Sony NEX-7 and buy this as a second camera. The two will produce the same 35mm equivalent with the aperture almost the same. If I did not have the CZ 24mm, then I would buy the Fujifilm X100S immediately, no doubt. Overall, the Fujifilm X100S produce beautiful and pleasant images right out of the camera, the colors are amazing as all Fujifilm cameras are. The AF is now very fast. Metering is accurate. Noise is one-stop better than all camera I have used and the same as my Canon 5D Mark II images, and this is amazing for APS-C sensor. The .jpgs are absolutely clean with great details. I set everything at 0, no NR, no sharpness, no saturation, vv…
I use 1600 ISO on all the low-light shots as I have no need to go higher. Also, did some macro and fill-in flash toward the end. Yes, that is me, my wife and daughter as models. The camera is easy to use, even my amateur friend took the image pin-sharp. Hope this helps anyone thinking about this camera.
Pros:
16mp sensors is awesome, just like the X-E1 I have tested
ISO & noise control is supreb, one-stop better than my NEX-7
AF is definitely faster. I sold my X100 because of slow AF, no more problem in the AF department
colors rendition is beautiful and better than my Sony
lens is exptremely sharp with details rendition in dark shadow area
dynamic range is totally awesome, make me want to sell my Sony gear
on-camera flash is superb as you can see in some of my fill-in images
silent shutter makes shooting a joy
aperture ring on lens is the best way to control aperture
auto-iso setup is well thought-out and much better than the Sony implementation
good battery life but not great, you will need several extra battery for one day shooting
the Q button implementation is superb offering quick glance and setting changes
ND filter built-in is awesome as I found myself using it on several occasions for f/2.0 shooting
EV compensation dial is the most used dial and every camera should have one dedicated dial
Hybrid OVF/EVF is excellent, though I used EVF 90% of the time
build is excellent and all Fujifilm are "Made In Japan"
Cons:
EVF still have lags, Sony NEX have better EVF
LCD is still primitive compare to my Sony NEX
6fps as compared to 12fps on Sony NEX
only +-1EV for AEB, not good for hand-held HDR
cost $1300, I think about $1100 is the best
screw on wide-angle adapter is not quick
using it with filter, you have to buy adapter
lens cap will drop and lose if you are not careful
See more pictures on forums.dpreview.com
I made the move to mirrorless cameras in 2011 when my out-of-warranty Canon 40D started having shutter issues. Instead of paying for repairs, I decided to sell the last of my DSLR gear and look for a more compact alternative. After trying out two micro four thirds cameras from Panasonic, I went a whole different direction and bought a Fujifilm X100 early last year. Since that time, the X100 has been my only camera that didn't double as a cell phone. It has accompanied me on our local weekend excursions and documented our travels to Hawaii Island, Portland, and Hong Kong. The great thing about the X100 is that it is as simple as it gets; there's no zooming and no changing lenses. It is just an awesome little camera that is fun for shooting. For the most part, I had no issues using a single focal length since I mainly shot with a 50mm prime lens when I used a DSLR. I even enjoyed working within the constraints of the X100 and it made photography fun again. Since I bought the X100 after Fuji announced the X-Pro 1, I knew full well what I was getting into with the X100. I considered the X-Pro 1 briefly but I think at the time, the X100 was exactly the camera I needed. Fast forward a year and the X100 is still the same awesome little camera but I find that my needs have changed. More and more, I am looking for more flexibility and for that reason, I recently purchased the X-Pro 1. I've had the X-Pro 1 paired with the 35mm lens for a few days now and thus far, I'm enjoying shooting at the longer focal length. The two cameras are very similar and the X-Pro 1 is almost as fun to use as the X100. Yes, I know that's a bit surprising, and it's something that I can't really explain. But the X100 is just more fun. With that said, the X-Pro 1 is still a great camera and something that will nicely compliment the X100. Here are some of my first photographs shot with the X-Pro 1 during our recent impromptu road trip to San Diego.

See more pictures on stephenip.com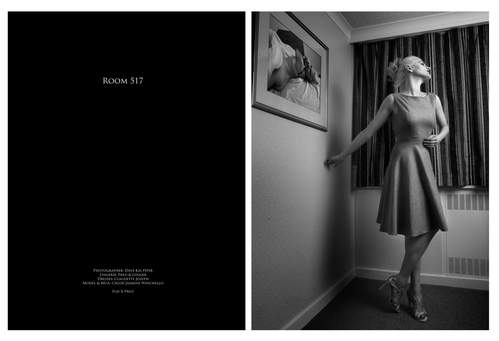 Late Night shoot with the effortlessly stunning Chloe-Jasmine Whichello featuring Lingerie from Fred & Ginger, Dresses are by the lovely Claudette Joseph.
As this was a very unplanned shoot, in fact  zero planning whatsoever,  Chloe-Jasmine found ourselves shooting one evening as I still had the Lingerie with me from a shoot the day before. The Fuji X-Pro always is with me and it was lucky that I also had my Nano Lighting with me also. Totally loved how well it all came out in the end!
We thought we would try something a little 'Newton' ish…
See more pictures on www.davepiper.org.uk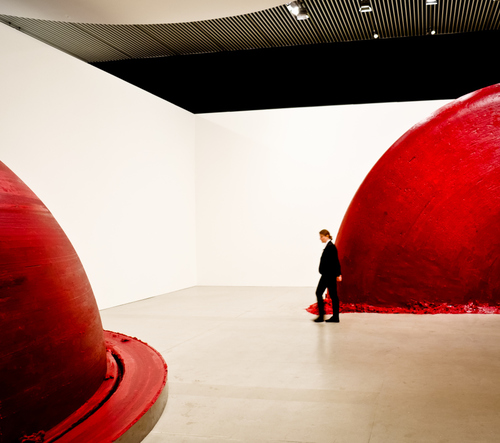 This is a first for me and for this blog. A small review of the Fujinon 18-55mm f/2.8-4R OIS. I really don't plan on making this a habit since there are tons of other sites out there that does it so much better than I would ever do. However I feel that I can contribute with something to people who, like me, has the X-Pro1 with primes but want to add the zoom lens for added photographic flexibillity. This is NOT a scientific review at all. This is just my impressions, and some insight into what it means in terms of my creativity photography wise. I will off course be posting samples as I go along.
Look and feel
There's no doubt about it, this lens is gorgeous. Well built, solid feeling, and just the right amount of torque in the switches and focus rings. It has just the right heft to its weight, and fits the X-Pro1 build perfectly. The aperture ring is without markings, and has a nice slight click to it. There are two switches on the lens, one for the Optical Image Stabilizer and one for Aperture Priority/Shutter Priority. The included lens hood is a pedal type plastic hood. Not as great as the metal ones included with the primes, but there are nice third party ones available dead-cheap on ebay. The lens has a nice chrome ring between the manual focus ring and zoom ring, makes it look really good, and exclusive. This is sold as a kit lens with the X-E1, but in no way does it feel like a cheap kit lens. It really feels like a well crafted piece of equipment……
Conclusion
The Fujinon 18-55mm f/2.8-4R OIS is a great allround performer. As a kit lens, it's one of the best I've ever had the pleasure of using. As a stand alone zoom lens it's up there among the best of the normal range zooms IMHO. It would be perfect if it had a set aperture at about f/2.8. It's very reasonably priced, and you get a lot of lens for your savings. If you, like me, is considering the prime XF 18mm f/2.0, I would instead recommend that you buy the 18-55mm since it delivers on par image quality, it's faster at focussing, and you get some added flexibility. This lens is really great for street photography. The good fast AF coupled with one of the best OIS's I've ever used makes it joy to use. The images it produces are sharp throughout the range and delivers great "pop".
This is a great addition to my X-series system.
See full article on jonasraskphotography.com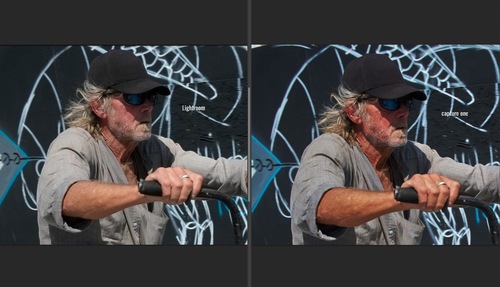 It's been a while since I posted something on my blog. I needed a little break from photography and time to reflect last year! I have been on the road for more than 6 months lately. It was an exciting and fantastic year! I got a contract with a press agency, shot at the Olympics in London, the US-elections and switched my gear from Leica M to Fuji X-100 & Fuji X-Pro1. The x-Pro 1 is not a Leica – honestly I miss my Leica from time to time – but the xPro is a trusty partner in nearly all situations. But there is one thing that I don't like with the x-Pro – working with the RAW files! I used to work with Aperture. But till now they don't support the RAW files of the x-series of Fuji. I hope that this will change with the upcoming Aperture X ! There are so many rumors with Apple releasing the new Aperture X – but I finally came to the point that I am not willing to wait anymore!  With the x-series, I switched from Aperture to Lightroom. I have never been a huge fan of Lightroom – I never liked the interface – but with every software there are pro's and con's. So I tried to make the best of the situation to get along. I have to admit – I have never spend so much time editing my files! Till now, after hours of editing I still don't get the look I want with Lightroom. It really sucks, cause usually I uploaded my Leica DNG files, edited a bit the curves and that was it. You can imagine that I was very excited when Capture Oneannounced the support of the x-files! I downloaded the trial version and I tested C1 for a few weeks. All I have to say – it is such a relief! The RAF files are looking great! The colors, the details & skin tones of the pictures look amazing! Here is a comparison of 2 random shots from Venice Beach last year. RAF files straight out of the camera – not editing at all. The jpegs look great in Capture One, but I have to admit, that I do like the Aperture file a bit more. So finally after months and weeks I came to the decision that I will work with Capture one & Aperture! Capture One – because of the fantastic RAW Converter & Aperture for the interface, the file managing and the plug-In's (VSCO, Nik Software) I use. I know that Capture One is not cheap at all and again I have to get used to another software – but at the end of the day I want to achieve the best result for a picture within a minimum of time. I know it will take a bit of time to get used to Capture One – but there are fantastic Online Tutorials on youTube and everything looks pretty easy so far. I also like that u can switch the interface & tools the way you prefer it. For me – my Odyssee has ended and I feel pretty good with my decision. I hope I could help some of you who are in a similar position but at the end of the day it is a personal question of the preferred look and feel! ….
See full article on nicolestruppert.com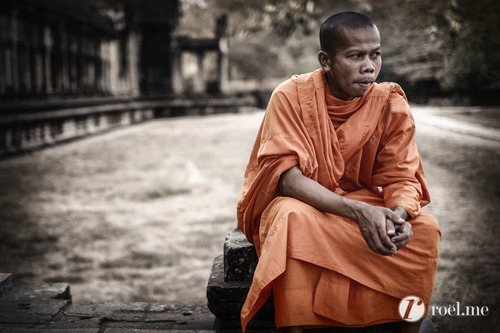 Empires. The world has seen many empires come and go.  No matter how powerful they were, they have all disappeared for various reasons and you can see the remains of them today if you willing to travel. The tiny country of Cambodia in southeast Asia was home to one of humanity's most powerful empires – the Khmers (802 to 1431 AD).  They were ambitious people led by even more ambitious kings who wanted wanted to be worshiped by their subjects – so they declared themselves to be god kings. To demonstrate their status as such, they erected stone temples that were built on a massive scale – unlike anything one could imagine, even to this day.  These temples dwarf most European cathedrals, even though the Khmers built them many centuries before.  They were truly a very advanced civilisation. I recently had the privilege of visiting Siem Reap in northern Cambodia which is an experience I will never forget.  The main reason for my visit was to see (and photograph) these magnificent structures – the other, to spend some time with the Cambodian people (still referred to as "Khmers") who are some of the friendliest on the planet. I spent a lot of time preparing for this trip as I was traveling a great distance and wanted to make sure I had everything I needed with me.  The purpose of this article is to share my experience(s) so that photographers can prepare for their journey to this remarkable part of the world. Keep in mind as you read this that I spent all of my time (nine days) in the Siem Reap area of Cambodia, which is a much longer visit than most.
This article is in four sections:
See more pictures on roel.me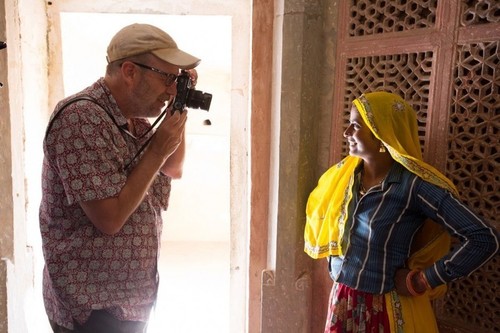 There's a lot of talk these days, both good and bad, about the Fujifilm X Series cameras: the X-Pro1 and the X-E1.  I've been using the X-Pro1 for exactly one year now. Back when I first gave my initial impressions I wasn't sure how I would feel about this camera long term. Well, the jury is out and the verdict is I love it… a lot! So much so, I took it for a month of shooting, an assignment in Africa for The Kilgoris Project then to India for my latest Rajasthan Photo workshop. In Africa I used both my X-Pro1 and my Canon 5D MKIII. Why? Fujifilm just doesn't have the lenses for this little guy to go on Safari. But, then even my 70-200 mm with a 2x converter didn't really deliver on the safari either. The main reason for being in Africa was The Kilgoris Project. I shot this assignment completely with the X-Pro1 and only two lenses: the Fujinon XF35mmF1.4 R and the XF18mmF2 R.  After Africa I went to India to lead my workshop where I shot exclusively the X-Pro1. The main difference in India was I was able to borrow Piet Van den Eynde's new XF14mmF2.8 R and this helped with any frustration I was having not being able to shoot wide enough. Remember, the X-Pro1 and the X-E1 are both cropped APS-C sensors and thus a 18 mm is a 27 mm in a 35mm equivalent. After shooting for a four weeks, two of those weeks with Piet shooting his X-Pro1 and X-E1 and a slew of lenses, I thought it would be a great idea to record Piet and our impressions about the camera, it's lenses and other musings. I also thought you might like to see a gallery of 40 plus images we shot with these camera over the two weeks in India….
Hear the podcast on www.thedigitaltrekker.com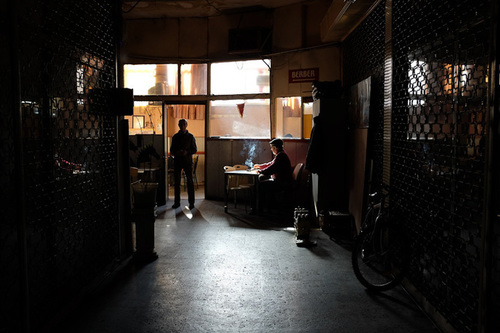 I'm on my first day of a five day trip with the brand new Fuji x100s. It's no secret that I fell in love with the first edition of this camera. I called it the greatest digital camera ever made. It has it's "quirks" for sure but I love that camera dearly no matter how much of a pain in the ass it can be. The new one? The S? Well… I can't give a full review yet because I'm still putting it through hell on the streets but let me say this…
They did it. It's the greatest camera I've ever owned. No. Freaking. Joke. It's perfect. I wouldn't change a thing. More to come when I get home.
Cheers, Zack
See on zackarias.com

---
Fuji X100S
Do you love my work and want to support me? If you're planning on buying camera gear, you can check out above-noted links. Prices remain the same for you, but a small percentage of your purchase value is valued back to me. Thank you!
---
Now that Adobe have (for the most part) sorted out their issues with the Raw conversion of images using Fuji's X-Trans sensors, I decided to bite the bullet and step back into the fuji ring. Since selling my X-Pro1, I've missed the wonderful colours that Fuji cameras produce. While I do get them with the X100, the fixed focal length limits the type of shots you can take. Anyway, my local camera store had a great deal on the XE-1 so I decided to give the X-Trans one more shot. I'll have a full review in a little while, but I wanted to share some of the shots I got on my first trip out with it.

Some quick first impressions…

Colour is the key thing with fuji's cameras. That's what makes them so special in my opinion. The colour these cameras produce has a unique character to it that's really beautiful. Operations wise, the camera feels very similar to the X100, more so than the X-Pro1. It's very light too. In fact, I think it might be too light. I was getting a lot of motion blur from camera shake, even at high shutter speeds. I don't have particularly unsteady hands, and it hasn't been a issue with any other camera I've ever used, so I'm guessing it's a balance issue. The lens feels heavier than the camera body, soI'm guessing this is throwing things off when I press the shutter. I'm going to get a half case and hopefully that little extra bit of weight might address this issue a bit. For the moment I was shooting on burst mode, so that the actions of pressing the shutter could be offset by taking multiple shots I'm not overly impressed with the sharpness either, which I know is surprising considering the Fuji's reputation. I have the 35m 1.4, and it's sharp for fairly close objects, but taking cityscapes, and anything with a lot of repetitive detail, the results are not nearly as sharp as the results I get from my Sony Nex-7 (and yes, I know that has more pixels – but per pixel sharpness is not as high). It could be a back focus issue with the lens, but the results look similar to those I  had shot before with the 35mm when I had the X-Pro1. Anyway, It could be just that it's new and I'm being very picky. Close up detail looks fine. It's weird. I'll reserve judgement on that for a while. Over all the camera is much snappier than the X-Pro1 was, but I did only have it with the original firmware. It didn't lock up on me once despite a whole morning of shooting (where as the X-Pro1 would frequently freeze for a few seconds while it figured out what it was doing) Autofocus is still pretty slow with the 35mm but I never found t so slow as to be a deal breaker. The zoom lens is much faster at focussing, but it's not as sharp.
Anyway, I'll have a more in-depth review at  a later day. For now, let the pictures do the talking ….

See on blog.thomasfitzgeraldphotography.com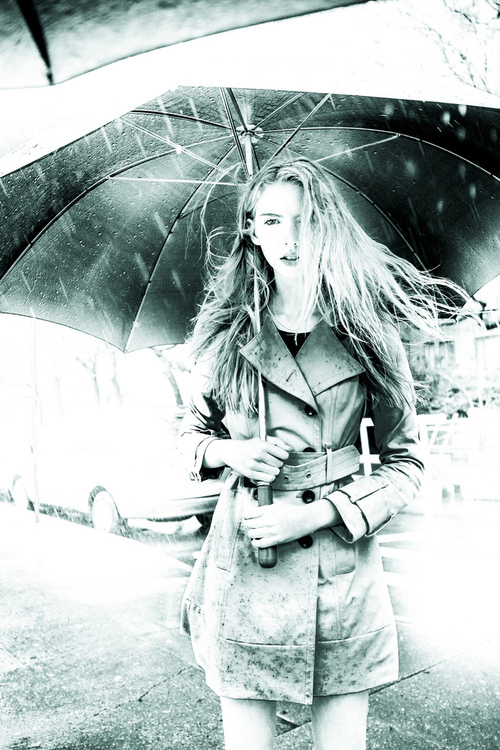 Once "Newness" wears off, our judgement tends to be more level headed. The loss of gear euphoria also occurs when I get my hands on a new camera or lens during a model shoot or an assignment. Because at the end of the day it is about the pictures and not the camera ….
I was pleasantly surprised when a good friend of mine came by early to drop off his brand new X100s (and he left with one of my D800E's) as I was in the middle of prepping for the shoot with Stephanie. I checked the battery, it had three bars and decided to give it a try right away. Already familiar with the UI from my X-E1, the X100s felt like an old friend. We started with head shots on a white backdrop. I was really itching to take the X100s outside but the weather was nasty. Counting on Stephanie's ambition to become a super model (in case you didn't know, we don't just call them super models because it sounds good) I dared to ask her if she would mind to take a few shots in the rain. Stephanie agreed and was excited to try something different. I hope you enjoy the shots!
See more pictures on www.mikekobal.com