Juli 2013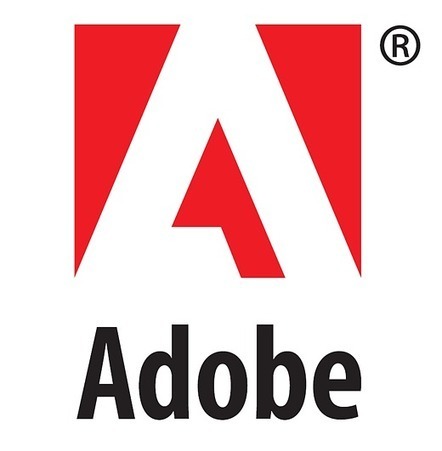 Adobe has announced the latest 'release candidates' of Adobe Camera Raw and Photoshop Lightroom, adding support for ten cameras – including preliminary support for the Canon EOS 70D and Sony RX100 II. The release candidates of Adobe Camera Raw v8.2 and Lightroom 5.2 also fix some bugs introduced in the previous versions. ACR v8.2 acts only as a camera and lens profile update for users of Photoshop CS6. Both are available to download from the Adobe Labs site, with the usual reliability caveats about release candidates. A release candidate of DNG converter 8.2 is also available….
See on www.dpreview.com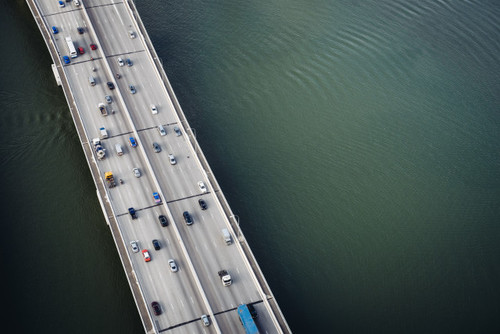 I love reading camera reviews, in particular I love reading reviews that capture the experience and emotion that the reviewer feels when using the camera, something that began when I started reading Steve Huff's reviews several years ago. I actually disagree with those who say "The camera doesn't matter, a good photographer can take great images with an iPhone, etc.". Rather I think that a good camera is one that gives you an operational and mechanical quality that you enjoy, that enhances your emotional attachment to the art of photography and gives you great personal pleasure from seeing the images that it produces. A good camera can do this. I love my iPhone, but its photos do nothing for me. I love my X-Pro1 too, and just looking at the photos that it produces fills me with enthusiasm. The camera does matter, because if I removed the emotions that it instills in me, I suddenly am no longer interested in making pictures.
With the release of Firmware v3.0, I started to reflect on my experience with the camera and how my technique and thought patterns have changed in photography over the past year whilst looking back on some of my favourite pictures from the camera. This is not a review in the traditional sense, but a summary of my thoughts on how the evolution of technology and trends in design can influence an individual's growth as an artist. I will not focus on technical aspects of the camera. As it was released more than a year ago, there is already plenty of information already available on the internet…..
See more pictures on binaryframe.wordpress.com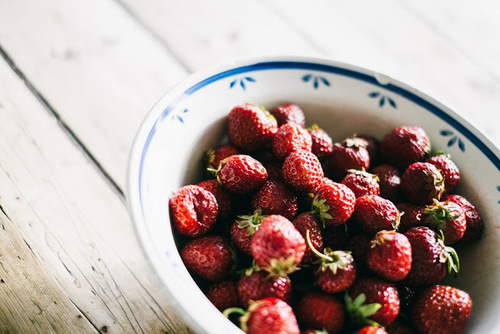 Hi Thomas,

I'm writing to you, because your x-pro1 stories and review collection helped me a lot, so first of all THANKS!

And how did you help me?

Well, I ditched my Canon dslr, and not just any dslr. My 1DS Mark III and all the L lenses. So now have a x-pro1, a 35mm 1.4, 18mm 2.0 and soon to buy another x-pro1 camera. Looking at your website helped me making this decision, and I love my new camera! I even wrote a short blogpost/ story about it, and why I made this decision.  Take a look if youfeel like. It will let you know what a huge step this was for me. I have posted a lot of pictures taken with the x-pro1 on my latest vacation, and will soon write a post about using x-pro1 at weddings. (and post pictures from the weddings)

The post is here: http://louwit.blogspot.dk/
Link to my portfolio here: http://witzansky.com

Again thank you so much for a great site!

Cheers,
Louis Witzansky
Thx Louis for your appreciation :-)
See more pictures on louwit.blogspot.dk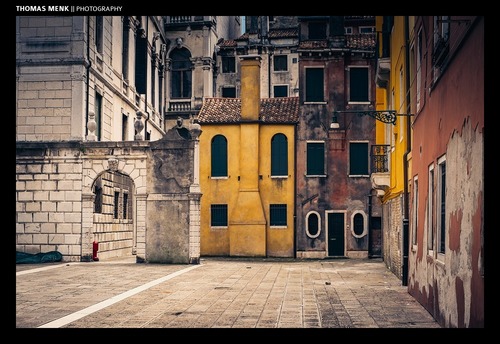 Fuji X-Pro1 samples with 35mm and 18-55mm.
See more pictures on www.tomen.de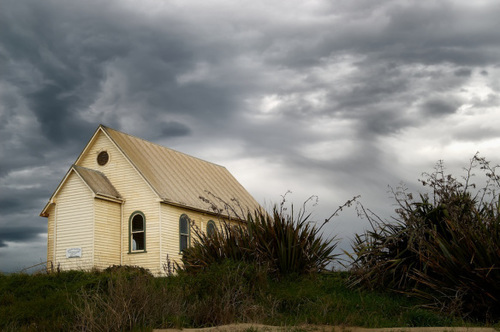 I see some people are lamenting what they see as the X-Trans sensor's lack of pixels and / or non full frame-ness ("I'm not getting one till they're full frame – harumph!" etc.). Not quite the same thing, but with DP Review's very recent X100s review, there's all that "These files suck" stuff going on in the comments too.* Hmm…
There's no denying it. In terms of actual photographic activity, as in, producing something you can hold in your hands or hang on a wall, pixel count is the single most important thing in digital photography.** Without enough pixels, you simply can't make a good print. End of story. How many pixels are enough? Well, it depends on how large you want to print, expected viewing distances, etc. The question here is, for typical uses, do the X-Trans sensors have large enough pixel counts? ….
….
Overall Conclusion
If you've read this far, you'll know that we're very impressed with the Fujifilm X100S, not only because of the improvements that Fujifilm has made to the basic design compared to the original X100, but also in terms of how well it compares against cameras like the Sony Cyber-shot RX1/R, the Nikon Coolpix A and Ricoh GR. Although Sigma and Leica had made earlier forays into this territory, the X100 really made an impact and it's arguable that there might not even be so many compact, large-sensor fixed-lens cameras were it not for its success. The X100S can at least hold its own against the new pretenders. As expected, the good stuff about the X100 is still good in the X100S. Its 35mm equivalent F2 lens is superb, its hybrid viewfinder is supremely useful when moving between different shooting situations and lighting conditions, and features like DR expansion and in-camera Raw conversion work very well indeed. The biggest hardware upgrade in the X100S is its 16MP X-Trans sensor. To be honest, we had very few complaints about the venerable 12MP CMOS used in the X100, and although the X100S produces cleaner (and of course slightly larger) images at high ISO settings, the main reason to get excited about the new sensor is its phase-detection AF pixels. In decent light, the X100S focuses very quickly, usually very accurately, and of course manual focus gets a boost too, thanks to the Digital Split Image focus guide, which uses those same phase-detection pixels. Overall, there's a lot to like about the X100S. The only unequivocally weak area of the camera's performance is in video mode. Although it captures better footage than the X100, the X100S's lack of image stabilization, tinny microphone and tendency to generate psychedelic moiré combine to create an awkward, unfinished impression, enhanced by the fact that you have to enter the drive mode menu to even capture video in the first place. To be honest though, we'd be very surprised if anyone out there is seriously considering an X100S to shoot video. Its design philosophy, feature set and ergonomics are all aimed squarely at still photography, and as a stills camera, within the strict (and obvious) limitations of its design it succeeds brilliantly…..
See on www.dpreview.com
….
Conclusion
I had a lot of fun with this camera. At one point I had the Fuji X-100S, Leica X-Vario and the Ricoh GR all at the same time, and I was a bit overwhelmed as a camera nerd. I couldn't say which one was better than the other. It was like comparing a Rolls Royce Wraith, a Lexus LFA, and a Nissan Skyline GTR. I would enjoy driving each one of them for different reasons. The "best car" isn't always about the most horse power, the fastest top speed, quickest 1/4 mile, or even bang for the buck. I would say the Fuji has the best sensor and hands down, no competition the very unique OVF and EVF (the other two have neither). The Leica has the best lens with zoom, best build and best manual focus. Finally, the GR is the most compact, unique SNAP focus and has the quickest handling. Which camera is the best overall? Yes, its the Fuji X-100S, no question. Now, the best overall doesn't mean it's the best for everyone. A mini-van might be the best overall vehicle, but its not going to fullfill everyone's needs and wants. I'm not calling the X-100S a mini-van…far from it. A DSLR is probably closer to the mini-van analogy (soccer moms and grandparents are now using and carrying DSLRs). The X-100S does everything well, and it has all the features that a street photographer would want, and that retro look that most hipsters want. But if money were no object, and you asked 100 street photographers which camera they would choose, I'm willing to bet 90 of them would pick a Leica rangefinder camera. I would probably choose a Leica MP with a 28, 35 and 50 lens. The problem is, I don't have $20K to spend on a single body and 3 lenses. Instead, my hobby street kit is a Minolta XD with a 24, 28, 45 and 50 lens. We all buy what we can afford and what we budget based on what priority it takes in our lives. The beauty of the Fuji is that it's priced well within the budget of most photographers. That's why it's sold out everywhere. So the best in class for street photography that takes into consideration functionality, size, and affordability is the Fuji X-100S. Considering what the Fuji can do in comparison to a Leica set-up at 1/10th the price, it's easy to pick it as the winner. Yes it has some things that needs improving, like a longer battery life, quicker revival from sleep mode, and faster low light autofocus. But with great handling, an effective OVF/EVF, sharp images, good high ISO performance, and great design and style, the Fuji is definitely best overall in class……
See on www.bigheadtaco.com
I thought I'd add a another post with a few more shots from my Cuba trip including some from Varadero and Vinales. I'll start with a few more from Havana…
See more pictures on thepictorial.com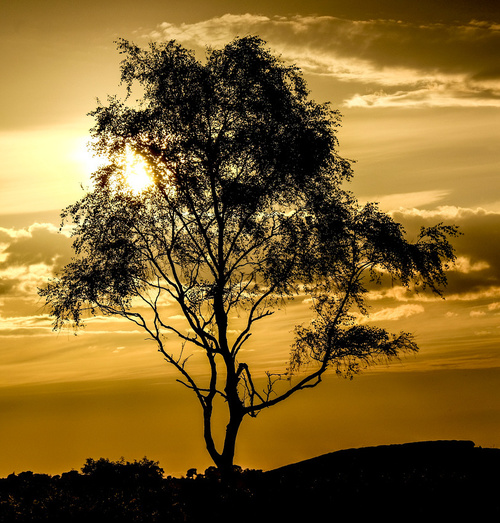 Having been busy over the last couple of weeks, with the gallery, rock climbing, and a small operation. It was nice to get out into the field to shot some images. It also coincided with new firmaware update v3, so I was keen to try it out in proper coditions. Turned out to be a cracking summer evening, a rarity these days in England, but the last couple of weeks have reminded me of how our summers used to be. So first thoughts on the firmware improvements, lenses seem to focus a tiny bit quicker the 14mm locks itself onto any point you choose without hesitation. So I shot all these frames in MF wchich activates the focus peaking. I don't have any issues with the chocie of focus peaking colour, even shooting into bright sunlight I could still see the highlighted details quite clearly. One area I have always had trouble with focus is sky as there is usually no contrast point handy. Nailed every time with the new update, clearly see the edges highlighted in the high clouds. Overall I am deeply impressed by Fuji commitment to improving this remarkable little camera. Although I have heard v3 is being updated as the video function on the camera has a problem since the introduction of the new firmware. I don't shoot video so no problem for me. Anyway some images from the other night….
See on www.thebigpicturegallery.com
…
Die Fertigungsqualität der Voigtländer sind traditionell ganz hervorragend! Das Nokton fühlt sich beim ersten anfassen sehr schön und wertig an. Der Fokus läuft satt und weich und die Blende hat sehr angenehm einrastende satte klicks. Bei der Blende handelt es sich um halbe Blendenstufensprünge, ausser von f1.5 nach 2.0. Das Nokton soll Optisch dem alten 50er entsprechen. Vergleiche habe ich hier leider nicht, weil ich das alte Nokton 50mm nicht habe. Voigtländer hat an der Haptik/Äußerem, dem Objektivbajonett (jetzt Leica M) und an der Naheinstellgrenze (0,7m) Veränderungen vorgenommen. Haptisch ist das Voigtländer wirklich ein Traum. Es macht viel Spass die Optik zu benutzen. Der Fokusring ist wunderbar zu bedienen, nicht zu hart und nicht zu weich. Mit einer 90° Drehung hat man den Fokusbereich von 0,7m bis ∞ durch. Die Blende hat saubere deutliche Einraster bei vollen und halben Blendenstufen (ausser von 1.5 zu 2.0). Optisch ist zu sagen, dass bei Blende 1.5 es schon schwer ist zu fokussieren aber die Lupenfunktion der x-pro hilft hier sehr gut. Mit der FW 3.0 hat ja die x-pro nun auch das Fokuspeaking. Ich gebe zu das ich damit nicht so gut klar komme und das fokussieren über die Lupe bevorzuge. Ich weiß aber von anderen Benutzern die das Focuspeaking als eine gute und hilfreiche Ergänzung sehen….
See on www.qimago.de