September 2013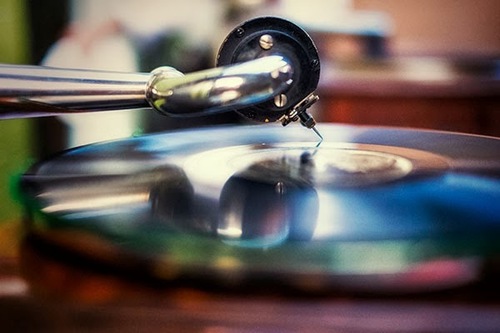 The traditional method of shooting close-up photographs is with a macro lens mounted on the camera, and, no doubt about it, this method provides the highest image quality when this is what is required. True macro lenses focus from infinity down to a 1:1 reproduction and are noted for their high resolution and lack of distortion. Fuji has a 60mm macro in its line up of lenses and Zeiss is planning to add a 50mm to the mix shortly. For precision macro work, this would be the way to go. Sometimes, however, I like to break the mold and move into some more innovative ways of shooting close-ups. The procedure is simple, but the results can often be visually interesting and, for me, more exciting creatively. The first part of my equation is to use a very fast aperture lens, usually a normal of portrait focal length, although sometimes I have used an extremely long telephoto for even more dramatic effects. I use the lens wide open, typically at f/1.4. Used in close at this aperture the lens is going to produce an exceptionally shallow depth of field…..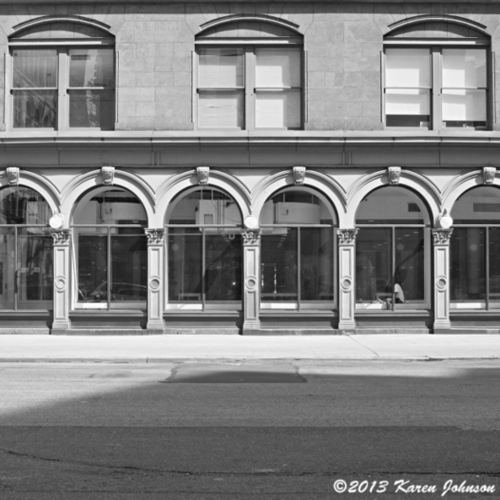 I was out and about with my new street camera the Fuji x100s and I love it!  I had my setting to shoot in a square format and in monochrome.  All the shots are from a Jpeg and not raw.  I did process for in  Capature One 7 to tweak exposure, contrast, and a little punch and then played with the contrast a little more in Nik ColorEfex Pro 4 Pro Contrast.  I love this camera for street photography because it is relatively small and very unassuming.  I look like a tourist with it so no one pays attention to you when your shooting with it.  The images are crisp and clear and I expect nothing less from Fuji…..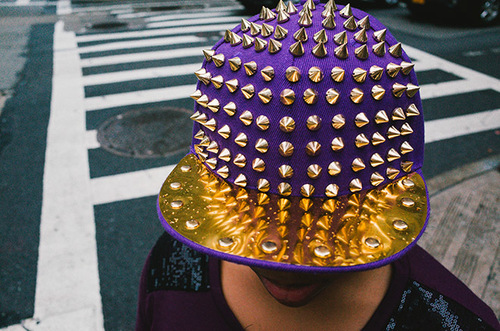 Over the years, I have learned a lot of lessons about street photography. Below is a compilation of some quotes, thoughts, and philosophies which have influenced me and my street photography. None of my ideas are original – some are based on personal experiences and others are based on ideas I heard from books, lectures, and on the internet. And of course, this is not a definitive list of what you "have to do" in street photography – rather it is some of my personal thoughts ….
See on erickimphotography.com
I work in an Animation and Illustration studio in London. Our building is currently at the start of a big refurbishment project. Our company has been in the building for 17 years and this is the first time it will have been properly updated. I got into the office before anyone else this morning so wondered around with my camera and took some shots to document the changes that are starting to happen. There are all sorts of things piled up, from artist materials to old computers. Some of which to go into storage, the rest waiting to be collected and thrown out or recycled. As furniture gets dismantled and electrical wires ripped out, it all makes for some interesting photos. I hope to document the progress the building work takes….
See more pictures on samburtonphoto.com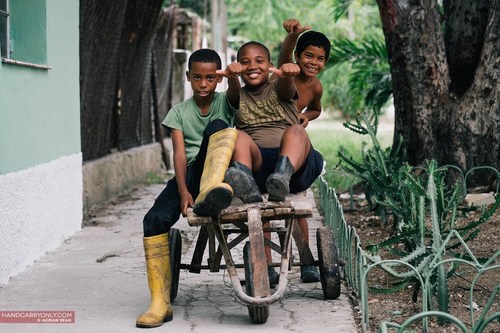 You would think that all the years of international isolation, economic sanctions and general hardship would have exacted a devastating toll on the people on the island of Cuba. That they would be angry, hostile and bitter with Americans and the outside world in general, seen as more or less responsible for making life harder than it already is, severely limited purchasing choices for everyday items and inflated prices.

You could not be further from the truth.

Cubans are an extremely hardy bunch, and a people determined to make the proverbial lemon aid from the over abundance of lemons being hurled at them. The seem to be to be determined to enjoy life, and make do with what they have. In the absence of a proliferation of mobile phones and first world gadgets, the art of conversation is still very much alive in Cuba. Everywhere you look, instead of people intently staring away at their mobile devices, as is common in so much of the rest of the world, people linger, make eye contact, and talk. A lot. Neighbours talking to neighbours, vendors talking to customers, fathers talking to sons, sons talking to uncles, brothers talking to sisters. In short, everyone was talking to everyone else, even to us. Hailing from a country where kids text each other from across the table, I cannot tell you how refreshing this is. Despite our barely functional Spanish language ability, it was still highly fulfilling being a part of so many conversations with so many Cubanos. It shed light on how they live their lives (as best as they can with limited resources), what they thought of the rest of the world (come and see beautiful Cuba!) and their vision of Cuba to come (changes, albeit poco un poco)……
See on handcarryonly.com
I have been grabbing the X100 and taking it everywhere for some time over the summer and its been great. So I felt as I am traveling off in the camper again next weekend I thought I should give the Fuji X-E1 a little airing. The controls and buttons have a different layout and I find it a little annoying swapping one to the other but after a few hours I soon get back into to it. However just how good this Fujinon 35mm f/14 and X-E1 is staggering …..WOW….
See more pictures on simonpeckham.wordpress.com
Johan is working in his little workshop about 35 years now. His workspace tells the story of the past. He self too is a great storyteller…..
See more pictures on www.paulremmelts.nl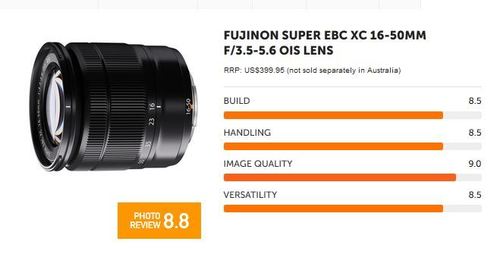 Most buyers will acquire this lens with either the X-M1 or the soon-to-be-released X-A1 camera body and, as such, it represents good value for money, compared with the AU$799 RRP for the faster XF 18-55mm f/2.8 zoom. For photographers who want to buy into Fujifilm's X camera system, the XC 16-50mm provides a good starting point, when purchased as part of a camera kit and its f/3.5-5.6 maximum aperture range is typical for a starter zoom lens. Covering a wide enough focal length range for everyday picture-taking and as a single lens for travellers, this lens is better suited to landscape and portrait photography than shooting sports action or wildlife. Optical image stabilisation promises up to four f-stops of shutter speed compensation. Extensive use of plastic means the build quality has been slightly compromised to keep its weight down (see full review). However, this makes it a travel friendly combination with the X-M1 body we used for our tests……
See on www.photoreview.com.au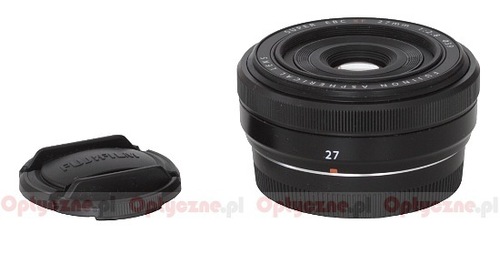 "Pancake" lenses have been present and used in photography for many years; still only nowadays you can notice the real proliferation of those devices. It is connected to the launch of mirrorless systems which simply love small physical dimensions of lenses. No wonder every mirrorless system offers pancake instruments in their line-up. When it comes to the Fujifilm X system its users got the small Fujinon XF 18 mm F/2.0 lens at the very beginning, right after the launch. In June 2013 the X system line-up was enlarged by another tiny 2.8/27 lens. We like "pancakes": they are perfect for mirrorless cameras, and testing them is a real pleasure. As soon as the new Fujinon appeared in Poland we decided to take a closer look at it……
Summery:
Pros:
small and neat casing,
excellent image quality in the frame centre,
negligible chromatic aberration,
well corrected spherical aberration,
low astigmatism,
fast and accurate autofocus.
Cons:
high vignetting,
weak image quality on the edge of the frame near the maximum relative
aperture,
exorbitant price ……
See on www.lenstip.com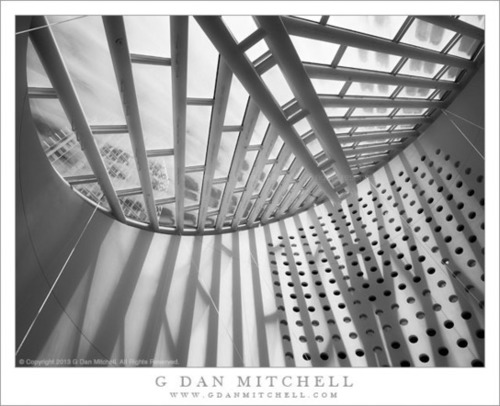 Until recently I have photographed almost exclusively with DSLR gear – full frame for perhaps eight years, cropped sensor before that, and 35mm film back in the prehistoric era – with a varying set of lenses, a large tripod, and others bits and pieces of support gear. This gear works very well for me, but it is not small or light. With the prospect of a three-week overseas trip ahead of me, earlier this year I decided to look at smaller and lighter options that might work for the specific purposes I had in mind. My basic criteria included:
Excellent image quality. While I was willing to consider some of the excellent four thirds systems, I was more inclined to get an APS-C cropped sensor format body. In addition, I needed a system that would provide excellent lens quality across a range of focal lengths.
Small size and light weight. Because our intention was to limit ourselves to carry-on luggage, weight and size of body, lenses, and associated gear were an issue. My goal was to be able to carry my entire kit in a small messenger bag with room left over for other equipment such as a small laptop, a small hard drive, chargers and adapters, and other gear.
Good functionality and reliability. The camera and lenses needed to be of high quality and to cover the range of needs that I might have in terms of focal lengths and apertures. Interchangeable lenses would be necessary. The gear needed to be reliable and relatively quick and easy to use. Since I would be shooting almost exclusively handheld, something with the responsiveness and simplicity of a street photography camera would make sense.
…..
See on www.gdanmitchell.com