November 2013
For those of you that know my photography, you know I don't take a lot of pictures of people. But, I do take personal images, especially of my beautiful older daughter. Before I sold-off my Canon gear, my "go to" portrait lenses were the 85L or even the 135L. Those were amazing lenses, especially on a full frame 5D. But, shooting with them was not an intimate experience – I felt detached from my subject, not part of the action. I was far away using a big, intimidating tool. One of the things I love about the X-Pro1 is that it's small, unobtrusive, and non-intimidating. It lets me get close to my daughter and be more spontaneous with the images I make. And, that's why I like using the Optical Viewfinder (OVF) so much. It keeps me close and lets me frame images in a more natural way. I can see not only what's in the frame, but what's not in the frame – I feel part of what's happening. I see my daughter with my own eyes – not through an electronic interpretation of her. It's not artificial. It feels intimate and real. The OVF is definitely more difficult to use when it comes to nailing the focus point, particularly when I shoot wide open. But, it didn't take long before I became comfortable with the process. For me, the OVF is the only reason for me to stick with the X-Pro1…..
See more pictures on jeffseltzerphotography.com
The old barn is only a stone's throw from where I live. This morning we woke up to hoar frost and the trees and fields were covered in a thick layer of frost. I have used the old barn as a back drop for several photo shoots over the years so I was disappointed to find it almost completely caved in on itself this morning. Once I am sure a beautiful structure sitting there at the foot of the hills with a great view of the valley. I was ill prepared to shoot this morning as I had driven off without gloves and my toque. With finger numb I came away with a few frames. All images are captured with the Fujifilm X-Pro1 with the XF 35 1.4R lens….
See more pictures on mfoto.ca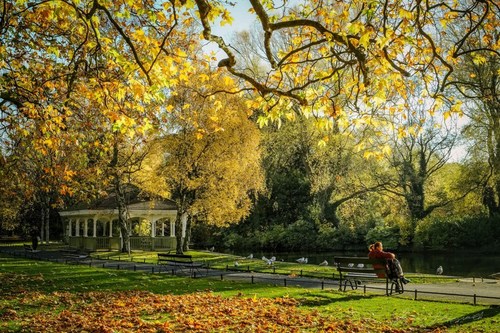 We've been blessed with some spectacular colour this Autumn here in Ireland. Apparently, according to the news, the weather conditions were just right that the colour of the trees here rivalled that of those in New England. Certainly where I live the colours have been amazing. I've been keeping a good photographic document of the progress of my favourite season as it affected one of my favourite parks in the city, and I'm working on making this into a book. However, as the final days of fall give way to winter, the foliage has one last gasp of spectacular colour, and I did my best to capture its grandeur. The following photos were all captured with my little Fuji XE-1 and the 18-55mm lens. I've been pretty skeptical of this lens in the past, but as I've recently discovered, processing your images in Iridient Developer (or Capture one or Photo Ninja apparently) can have a pretty big effect, I decided to give the lens another chance. I was not disappointed, and I'm completely re-evaluating my opinion of it. Technicalities aside, the Fuji's ability to capture colour and the vibrance, made it a perfect choice to chronicle the beauty of the Autumn leaves . I've tweaked these a bit in both Iridient Developer and then further in Lightroom, but I haven't altered the spirit of the images…..
See more pictures on blog.thomasfitzgeraldphotography.com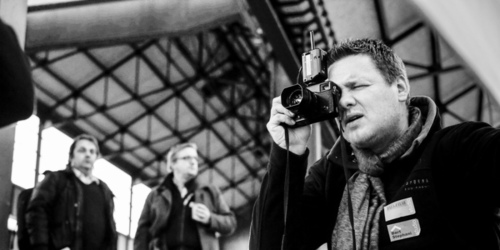 My name is Bert Stephani and I'm a professional photographer from Belgium. That's a tiny country in the middle of Europe famous for it's beer, chocolate and for inventing fries. The French stole the fries from us, but it should actually be "Belgian fries". As a photographer I specialize in not being specialized. But I'm always interested in people, so most of my work is centered around portraiture and reportage/documentary. I'm a story teller and feel equally at home telling the stories of private, commercial, editorial or corporate clients. I also get a lot of satisfaction out of sharing my knowledge with other photographers through blogging, workshops and lectures. My family is my biggest joy and inspiration. My lovely wife Stacy keeps my feet firmly on the ground and I deeply respect her ability to live with someone with a chaotic creative brain. My three kids Kobe (10), Maya (9) and Noa (6) mean the world to me and teach me valuable lessons every day on how to stay amazed. Most of my spare time is spent with my family. I enjoy being out in nature, travel, read and sharing a great meal with friends…..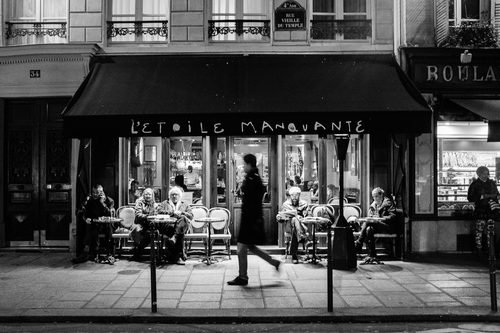 We're a few days into my first visit to Paris and I must admit that I've been a bit overwhelmed photographically thus far. Everything about this iconic city, from the Eiffel Tower to the cafe-lined streets is truly photogenic. As I finally begin to edit my images from the past few days, I'm finding that I prefer many of them in black & white. It's not so much that they look better in black & white, but rather that they just feel right that way….
See more pictures on stephenip.com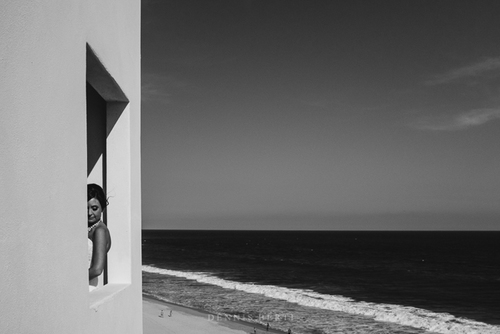 People ask me which are my goals as a wedding photographer? Or what am I expecting from the photographs i take? Everyone has a different approach talking about the direction of their own jobs or the way they just work with their clients. Well, in my case my highest priority is to make my brides very happy. Because is also what makes me happy. First of all is to exceeded their expectations when they gave me the huge responsibility to shoot one of the most important days on their life, they are trusting me. Plus the fact they choose me between many other great photographers, I can't ask for more. but there is also  the deep pleasure to take pictures just for to take it. The joy to click the shutter and feeling very good about it, grateful to have one of the best job in the world. But I really believe this happiness/pleasure/joy could be shared with other friends photographers too. Shooting a wedding for me is always a pleasure and I'm always excited, but in a raw world this is just a job (a great job). What about when a colleague ask you for some help or just for kindness to share an experience with him without any compensation? Until today I did it a few times and I will do it again, because feels nice to create something without commitments and overall doing what i love most: Photography! There is not nothing better than shoot just for fun, having the time to experiment new stuffs, techniques, ideas etc, or in my case trying the new camera: the Fujifilm x100s….
See more great images on dennisberti.com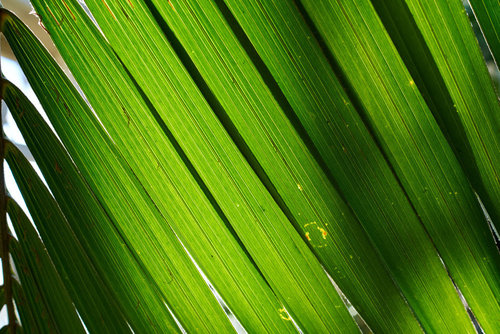 Fujifilm XF Fujinon 23mm f/1.4 R Verdict
Sporting the same field of view as a 35mm lens does on a 35mm camera, this lens should be a popular choice for the wish list of many Fuji X-series camera owners, especially with that fast f/1.4 maximum aperture. The quality delivered by this lens is excellent, in terms of build and optical performance, which makes the £780 asking price seem fair, although not inexpensive.
The Fujifilm XF Fujinon 23mm f/1.4 R delivers excellent image quality with great build quality.
Fujifilm XF Fujinon 23mm f/1.4 R Pros
Extremely sharp stopped down
Very good sharpness in the centre at maximum aperture
Lightweight
Useful hyperfocal scale
Excellent build
Fujifilm XF Fujinon 23mm f/1.4 R Cons
Not as sharp towards the edges of the frame at maximum aperture as you may expect

FEATURES 4.5 / 5
HANDLING 4.5 / 5
PERFORMANCE 4.5 / 5
VALUE FOR MONEY 3.5 / 5
VERDICT 4.5 / 5

See on www.ephotozine.com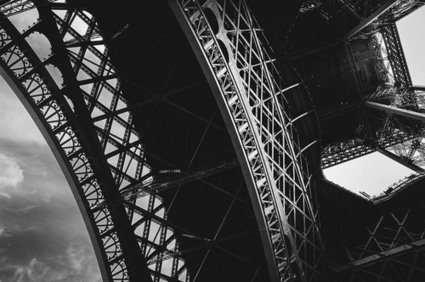 You can't imagine how long I've been working on this… But it's finally here: today I'm launching my first eBook entitled 1EYE, ROAMING.
If you're a longtime reader of this blog you'll recognize the topic since it's based on the Lutetia – Travels in France with the X100 series. Why return to those images? Because I needed to; because they've since become much more important than I originally thought and because I needed something more permanent. I have other projects in mind but this had to be the first step…..
….also included is a special chapter called Case Studies where I offer a glimpse into the processing of the images as well as reflexions on some of the moments that were captured. Seven examples in all. The book is in PDF format and I can tell you it looks fantastic on an iPad Air. Very happy with it…..
My recommendation – a street photographer in France – great work Patrick!
See on www.laroquephoto.com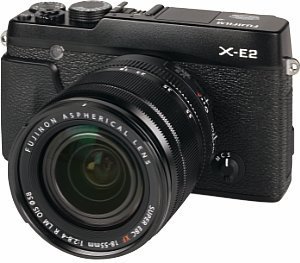 … Fazit: Fujifilm bleibt seiner Linie treu: Die X-E2 trägt nicht nur ein Kleid im Retro-Design, auch Bedienung und Funktionsumfang orientieren sich stark an einer traditionellen Messsucherkamera. Wer die Blende lieber mit einem klassischen Blendenring am Objektiv einstellt als mit einem schnöden Drehrad an der Kamera, ist bei der X-E2 richtig aufgehoben. Wer jedoch einen Fotoautomaten sucht, der einem möglichst alles abnimmt, wird mit der Fujifilm X-E2 nicht glücklich werden – ihr fehlen schlichtweg eine Vollautomatik sowie Motivprogramme. Im Vergleich zur Vorgängerin hat Fujifilm die X-E2 nur moderat aber entscheidend verbessert: Der Autofokus ist deutlich schneller geworden, die Serienbildgeschwindigkeit etwas gestiegen und das Display löst nun standesgemäß hoch auf. Die Bildqualität der X-E2 ist sehr gut, in Teilbereichen sogar hervorragend. Lediglich bei der Farbtreue und der Eingangsdynamik muss die X-E2 ein paar Federn lassen, was aber den insgesamt sehr positiven Gesamteindruck kaum schmälert. Dazu trägt sicherlich auch das hervorragende und lichtstarke Kit-Objektiv bei, das ein idealer Partner für die etwas wuchtige Kamera ist.
See on www.digitalkamera.de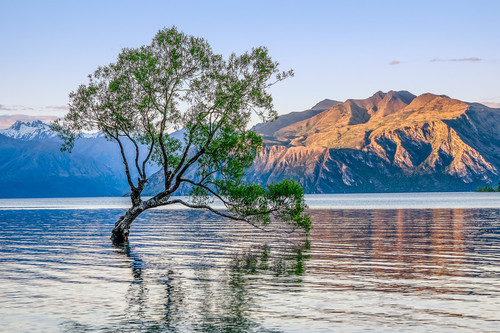 Yesterday I returned from an exciting 2 week photo-adventure to the South island of New Zealand. Like on my earlier photo-flying trips, they are generally a combination of traveling by car and partly by light aircraft. Typically we rent a single engine aircraft for part of the trip, flown by my wife, while I'm responsible for the aerial photography part. Even though, I've been mainly shooting with Pro Nikon DSLR gear over the last 8 years, I have recently developed a strong passion in using a mirror-less Fujifilm X-E1 camera as my standard travel companion for my shorter trips. To take it a step further, this trip would be the first one where I would leave the heavy Nikon DSLR and lenses home. Not an easy decision, but definitively an interesting challenge! ust before leaving for "Down under", FujiFilm Middle East gave me a pre-production Fujifilm X-E2, to field test during the two week trip. Beside these two X series Fuji's, my camera bag also held the following XF Fujinon lenses; 14mm, 27mm, 18-55mm and 55-200mm. For a detailed list of what exactly was in my camera bag, click here. Please be advised that I'm in no way sponsored by Fujifilm and that everything written her under is 100% my own opinion. This is not a full review of the new camera but rather a practical test-drive and test-flight (no pun intended), where I will list some of the good and not so good of the Fuji…….
See more pitures on bjornmoerman.blogspot.de