April 2014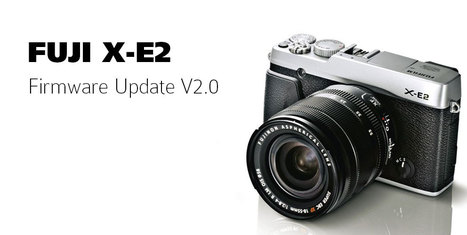 The firmware update Ver. 2.00 from Ver. 1.20 incorporates the following issue
Enhanced EVF including the world's fastest* display lag-time of 0.005 seconds
The firmware will shorten the display lag** for X-E2's Electronic Viewfinder (EVF) to less than 1/10 compared to that of the current firmware to the world's fastest 0.005 seconds for ultimate performance which has been invented as Real Time Viewfinder, featured in X-T1. Also it enhances the frame rate of the viewfinder and the highest frame rate is maintained even in low light conditions or night-time photography, providing smooth live view images through the lens.
* Fujifilm research as of January 2014.
** Time lag between actual subject movements and subject movements seen through a viewfinder.
Selectable colors for outlines for Focus Peak Highlight
Focus Peak Highlight is a focus-aiding function that highlights the outlines of areas that have high subject contrast. The firmware allows users to select Blue or Red in addition to the current White to highlight the areas of strong contrast. The strength of the color display can be also adjusted between High and Low according to the type of your subject or your personal preference.
 Added functions that can be assigned to the Fn (Function) button
Users can now assign the "FACE DETECTION" and "EVF/LCD SETTING" selection functions to four Fn (Function) buttons on the top and back in shooting mode. When set to "EVF/LCD SETTING", the button is used to switch between four modes, i.e. "EYE SENSOR MODE" (automatically switching the EVF and LCD displays when the user's eye comes close to the viewfinder), "EVF ONLY", "LCD ONLY" and "EVF ONLY + EYE SENSOR".
Added "Suppressed Flash" option when selecting flash mode
Once the firmware is updated, a "Suppressed Flash mode (where the flash does not fire even when the subject is poorly lit)" can be selected from the flash menu.
The phenomenon is fixed that in FILM SIMULATION Bracketing, third picture is recorded as "ASTIA" although the third picture is set as "PRO Neg. Hi".
See on www.fujifilm.com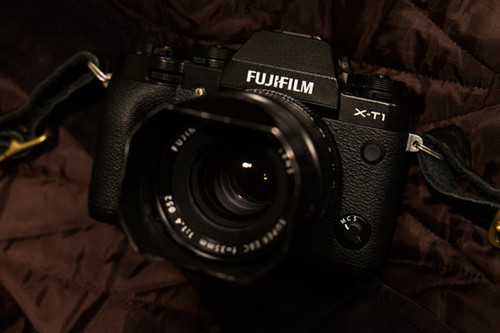 Besides the great X-Trans CMOS sensor, there's another good reason to go for Fujifilm's X-system: the lenses. Not only has Fujifilm created a respectable amount of lenses covering all focal lengths from wide-angle to telephoto in a rather short amount of time, they also created some of the best optics currently available for any mirrorless system, including the 14mm f2.8, the 23mm f1.4, the 35mm f1.4 and the recent 56mm f1.2. Soon, users of the system could be in for some more treats. According to Rumors, the company could soon introduce a super-fast 16mm f1.4 wide-angle lens for its X-system, translating to a 24mm-equivalent. Fujifilm's lens roadmap indicates that in 2014 a "high speed wide angle lens" would be introduced, and this could just be it. In addition to the 16mm f1.4, Fuju Rumors' sources also claim that the X-system might see the addition of a 140-400mm super telephoto lens, for those who need that extra bit of reach. On the system's APS-C sized sensors, this lens would translate to a 210-600mm, which should be sufficient for both sports and wildlife photography. Thanks to built-in optical image stabilization, it should be possible to achieve shake-free images with the lens even at its longest setting…….
See on www.thephoblographer.com
A major appeal of mirrorless cameras has always been their small size. Adding accessories that bulk the camera up could be considered as going against the grain. On the other hand, a camera like the X-T1 has moved the X system into a serious professional usage category, and certain accompanying accessories are going to be necessary in order to extend its usefulness. High on my list of definite accessories is the new, faster UHS II SD cards. The X-T1 is the first camera that can take advantage of the speed increase this card offers, and the increase is considerable. If shooting fast is important to you, then you really need to consider this card. I won't say any more about it here because you can read more about this card and how it works with the X-T1 in my previous blog post about it here……..
When we read about British Columbia's Bridge River Valley and its rich history we knew it was going to be our next photo escapade. Last weekend we packed our gear: Fuji X-T1, Fuji X100S, 14mm F2.8, 56mm F1.2, some spare batteries, detailed maps of the region and warm clothing. We made sure we had a spare tire and at 3:00 AM we left Vancouver for a great photo adventure. First, we headed north on the Sea-to-Sky highway, past Whistler and toward Pemberton. We have visited this beautiful and photogenic town on many occasions but we couldn't pass up the opportunity to capture some images as the sun rose. From Pemberton we drove east on Highway 99 toward Lillooet. It may surprise you but in 1860, it was the second largest North American centre west of Chicago after San Francisco, and the main hub of the Cariboo Gold Rush. In fact, the St'at'imc people have lived here for more than 8000 years. Despite the brief stop, we were able to capture a few images, including the historic train station (rebuilt recently)…..
See on olafphotoblog.com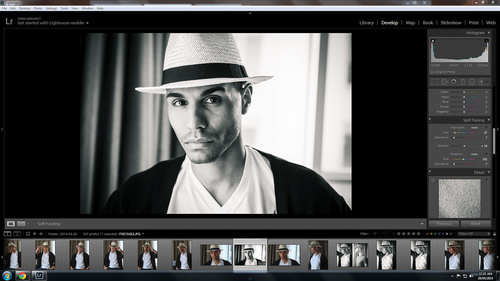 I'm sharing some recent work shot with the Fuji X Cameras and the new XF 56mm 1.2 R lens. If you shoot portraiture and have an ILC Fuji camera body, you must have this lens in your bag. These were shot with 100% natural light from a west facing balcony and north facing window. I positioned the guys to have both light sources alternately acting as main and fill/rim lights. The camera itself was set to AUTO ISO (Heaven Forbid) 6400, in Aperture Priority Mode set for F/1.2-2.8. I generally love the Fuji colors and rarely shoot RAW anymore. I can just hear the "Purists" howling for blood right now because they don't realize that shooting RAW was like insurance in the DSLR world. Those cameras are bad at reproducing accurate colors and tones though that's improving on some Sony models. I set the film emulation to Standard/Provia and imported into Adobe Lightroom for post processing…….
See on leighmiller.zenfolio.com

---
Fujifilm Fujinon XF 56mm F1.2
Do you love my work and want to support me? If you're planning on buying camera gear, you can check out above-noted links. Prices remain the same for you, but a small percentage of your purchase value is valued back to me. Thank you!
---
I finally had some free time this weekend, so I did some much needed spring cleaning of my hard drive.  I accumulate photos fast, and I have a bad habit of telling myself that I will store my photos properly another day but then I don't.  Going through my hard drive is not something I was excited about but it was nice to look back at some of my old photos. Sometimes (especially in the digital world), I feel like all I'm doing is shooting, then processing, shooting, then processing.  There are times when I don't really get the chance to just sit back and look at what I shot, and going through my old photos was really nice because each one brought back a specific memory.  And for me, part of why I love photography is that it helps me preserve memories, and experiences that I went through.  Thoughts like the weather, what I was thinking at the moment, and what I was doing at the time have been flooding back into my head.  I shot a lot with my Leica M9, and low and behold, I actually found a folder with some of my M9 shots, so I thought I'd post a few…..
See on findingrange.com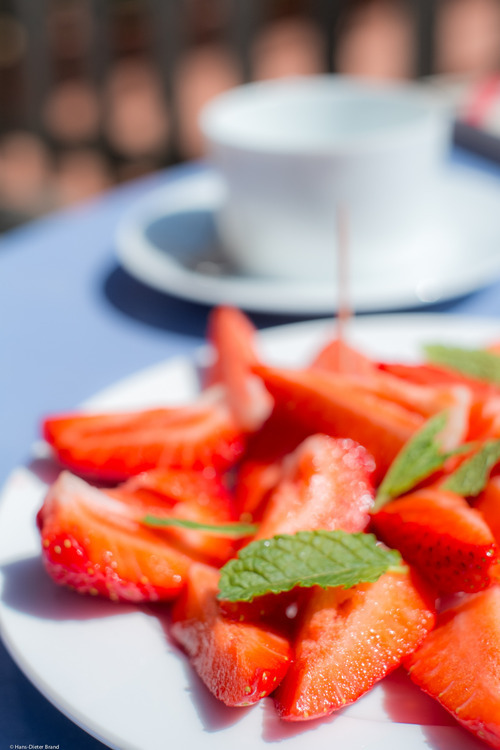 Ein Wochenende in der ' Le sault de la truite' am Ballon d' Alsace | Fuji X-E1
See more pictures on hdbrand.tumblr.com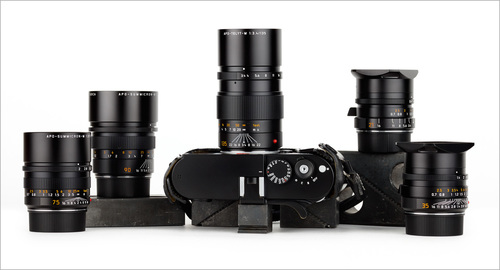 IF YOU REALLY, REALLY, REALLY WANT THE BEST…
I have owned the Leica 135mm F3.4 Telyt-M APO several times – once with the Leica M8, and then again with the Leica M9-P. With those cameras my in-focus keeper rate was dismal. Shooting at wider apertures like F3.4 was a non-starter. The obvious solution is the Leica 1.25x or 1.4x magnifier, but the magnifiers tend to lower the viewfinder contrast which can make judging focus patch alignment more difficult. And, if the M body and the 135mm are not perfectly focus calibrated with one and another, then no magnifier will help. My conclusion at the time was – the 135mm F3.4 Telyt-M APO was extremely unforgiving and not well suited for handheld shooting. Fast forward to June 2013 with the Leica M-240. During the past year I have repeatedly stated my dislike for the Leica EVF on the M-240, but when it comes to the Leica 135mm F3.4 Telyt-M APO, the EVF is a must-have accessory. Working with the EVF slows down the shooting process, but my in-focus keeper rate has improved substantially. Usually I pre-focus with the EVF and then use the RF viewfinder to compose and shoot. I shoot this way because the shutter lag with the EVF messes with my timing. When shooting via a tripod, the EVF's tilt-up feature makes life very easy. So, during the past year my opinion on the Leica 135mm F3.4 Telyt-M APO has changed considerably……..
See on www.pebbleplace.com
…. the Leica 75mm F1.4 Summilux-M's optical design is a derivative of the Leica 50mm Noctilux-M of the time. Dr. Mandler is generally considered as placing a high value on a lens' character – how it draws a scene. Common traits amongst Dr. Mandler lenses are smooth bokeh and the famed Leica glow. The 75mm Summilux is said to be Dr. Walter Mandler's favorite lens. Dr. Karbe's lenses are well known for their resolving capabilities and optical corrections, such as APO's. Some would say in his quest for technical exactness, Dr. Karbe is willing forsake optical aesthetics – some insights from a 2008 interview. Just as there are different optical philosophies, the 75mm Summilux-M has several personalities as well. Shot at F1.4 the lens is soft, but exhibits the Leica glow so many Leica fans seek. At F2-F2.8 the 75mm Summilux-M sharpens up, but still retains a pleasing bokeh. At F5.6-F8 the 75mm Summilux-M is very sharp and easily out-resolves the Leica M-240's 24 MP sensor. I have good and bad days the 75mm Summilux…..
See on www.pebbleplace.com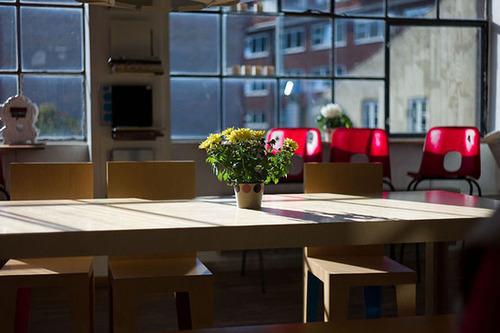 I got the Leica M9 43 hours after the release in New York on September 9, 2009 at 9:09 AM, and since then I've been shooting it a lot. My Leica M9 had shot more than 4,000 frames the first week where (I was doing long assignments every day and shot it on continious) and it has been in the frontline more than the Leica Digilux 2 and Leica R9/DMR ever since. The Leica M9 changed the way I work after a few months back in 2009. I realized I could do erverything with this small camera that I used to have a trolley of Leica dSLR camreas for. It changed my setup from a trolley of gear to a camera over the shoulder. By the time I got the Leica M 240 (also known as Leica M10) in March 2013, my main Leica M9 had shot more than 150,000 frames (or an average of 119 photos a day). I started off with this page a few weeks after I had gotten the Leica M9, and since then it's just developed into a 18+ page long ongoing journal as camera review and user report, written over more than three years of continious use of the Leica M9 as my main camera. If you have just gotten the Leica M9, Leica M9-P or Leica M-E you may find page 12 useful as it contains my most recent settings based on 60,000+ photos taken witht he Leica M9. Particular on this page 1 there is a section about Adobe Lightroom 2 and camera profiles which is not as current as the advice on page 12 that deals with Lightroom 3 workflow…….

See on www.overgaard.dk