Mai 2014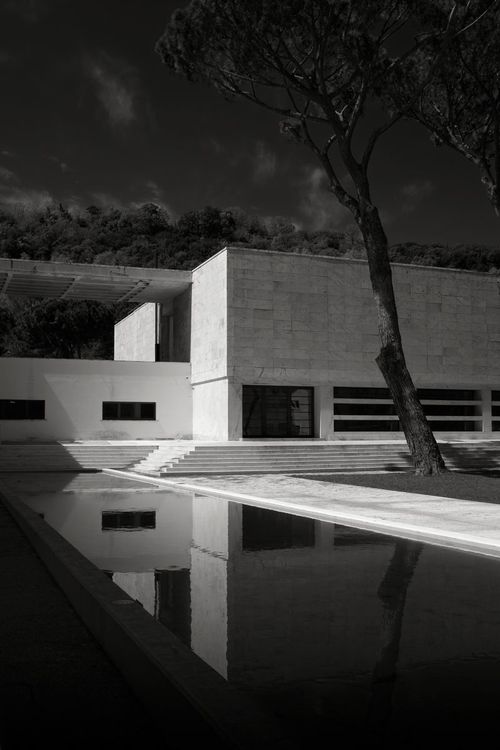 The brightly lit buildings and empty spaces of the Foro Italico compound in Rome make one of the most celebrated masterworks of the Italian Rationalism, as well as the ideal subject to test the monochrome attitude of last generation's Fuji X-Trans sensor. As Fuji-related posts build up on this blog, I realize that my announced review of the X-T1 has already started, and will continue with further "chapters", each focused on a different aspect of the camera. PhotoGraphia readers could call it an "in-progress review". Of course, as far as the imaging pipeline is concerned, X-T1 and X100S are to be considered exactly the same. For different reasons Fujifilm X cameras, like Leica and Sigma, play in a different league. They can be considered as "statement cameras", and in most cases their owners consider themselves as "aware" photographers -of course being good photographers is another kettle of fish-. No offence meant to other brands' buyers, we are speaking here of imaging tools that can not be bought by accident. At the most, people choose them out of snobbishness. So having in mind this kind of photographer, the effectiveness of the monochrome workflow is something worth focusing on…….
See on giannigalassi.typepad.com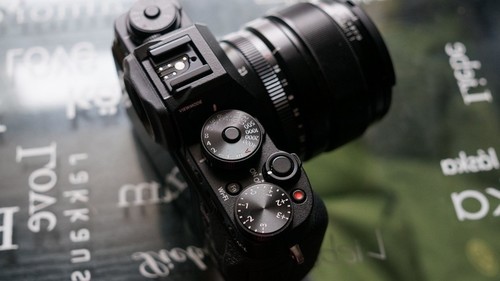 The adage, "you don't know what you've got 'til it's gone" applies to my experience with the Fujifilm X-T1. It's one of the only cameras I've ever tested that felt like an extension of my hand. While at first its various knobs and dials felt superfluous – let's do it all on the LCD screen! – I quickly adapted to their place on the top and side of the device, allowing me to quickly alter shutter speed and ISO without having to look up from the viewfinder. First, some background. I've tried a number of cameras both large and small. My recent retinue included a full-frame Nikon D610, the new weather-sealed Pentax K3, my old standby, Sony's NEX-5R, but none of them felt as effortless as the X-T1. Its 16MP APS-C sensor is not the largest of the bunch……..
See on www.danielbader.net
Fuji X-T2 Review Summary and End Notes
Overall, the Fuji X-T1 offers an extremely satisfying photography experience. The body represents a compact, responsive tool with uncompromising image quality with an arsenal of extremely high performance glass available to it. While it doesn't boast the highest performance marks in any given category — resolution, speed, compactness of size — the X-T1 truly feels like a photographer's camera, rather than the result of what a marketing team thinks a camera should be. As a result, it's simply fun to shoot with the X-T1. It's well built without feeling like it's made out of precious metal mined from space rocks. The camera does what you want, when you want it. It's fast. The RAW files are gorgeous. The lenses in the X-Series lineup are the kind of glass that beg to be shot wide-open. The Fuji X-T1 is easily the best X-Series camera to date. It offers the most versatility, customizability, and features that trump even the excellent but aging Fuji X-Pro1……
See on www.ishootshows.com

Ever notice that when the future is mentioned the biggest interest is what lenses are coming next. And, that when the X-Pro 2 did not appear, it has been "naturally" assumed this must mean a FF or at least an FF X-100 equivalent. While it is pleasant recreation to visualize the next new lens announcement from Fujifilm, at the same time, the idea of a FF camera from Fujifilm has spawned endless debate. There is even some acrimony in a few individuals for the X-Trans sensor being APS-C size in the first place. Frankly, it has occurred to me that these folks may well be "barking up the wrong tree". (Non-native English users may highlight and wiki as needed). The Fujifilm-Panasonic organic sensor project is continually glossed over in various threads as some tangential new gimmick of little consequence. I suspect this a strategic error of a high order. Furthermore, my feeling is Fujifilm's "maybe in two to three years" answer about whether they will have a FF camera is just another example of polite Japanese manners. That just like an earlier answer about FF camera possibilities: It is not to be taken literally. In both cases their answers merely let people hear what they want to hear. What is it they do mean? Probably some coy thought along the lines of, 'To be to honest about it, we have something different up our sleeve'. If this is true, that something different is the organic sensor project: Their polite answer merely indicates the sensor project is at least 24 months to completion. After all, saying "no FF camera for at least two to three years"  is not really saying much, now is it?…….
… older article but interesting thoughts
See on www.fujix-forum.com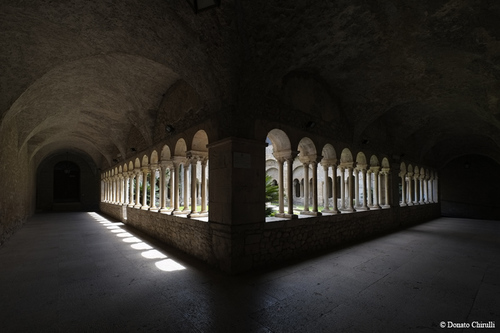 I must admit I was waiting to test this new Fuji zoom lens for several reasons. The most important being the fact that it covers a focal range that wasn't covered by the Fuji lenses lineup, with the exception of the XF 14mm F2.8 (you can read the review Here). In my opinion a lens like this is absolutely indispensable for architecture, reportage, interior design, landscape and street photography. Enthusiasts or Professionals it doesn't matter, you need a lens like this. I would also say that if I had to chose one lens only, this would probably be a lens like this or a 24-70mm, that however is not present in Fuji's lineup. The latter is the usual general purpose lens, while the 10-24 (15-36mm equivalent) allow to cover some specific use but can also be somehow considered a general purpose lens. Given the quality of the 14mm lens there were all the reasons to expect great results from this new zoom lens so as soon as I could put my hands on it I decided to test it out to know what this lens ic capable of…..
See on www.riflessifotografici.com

---
Fujifilm Fujinon XF10-24mm F4.0
Do you love my work and want to support me? If you're planning on buying camera gear, you can check out above-noted links. Prices remain the same for you, but a small percentage of your purchase value is valued back to me. Thank you!
---
Fujifilm UK were kind enough to lend me the new XF 10-24mm lens for a short one week trip to Morocco (thanks guys, much appreciated!).  Due to other commitments whilst there I wasn't able to use it for as much as I would have liked, but I did manage to get a few hours out on the streets with the lens and obviously played with it at home shooting random stuff when I could, including the time-lapse at home below.  I don't feel I can form a full rounded opinion having used it for such a short amount of time, but in any case, here are at least my first impressions of the lens. The morning after I received the lens I woke up at 5am to the most amazing clear sky, something we haven't seen for a while, so I grabbed all of my kit and ran up the hill behind our house to find the lake covered in low-lying mist, an amazing opportunity for some time-lapse with the X-T1′s built-in intervalometer!  The 10-24 was designed to capture big landscapes like this in the Lake District and it was a perfect first outing for the lens! ……
See on photomadd.com

---
Fujifilm Fujinon XF10-24mm F4.0
Do you love my work and want to support me? If you're planning on buying camera gear, you can check out above-noted links. Prices remain the same for you, but a small percentage of your purchase value is valued back to me. Thank you!
---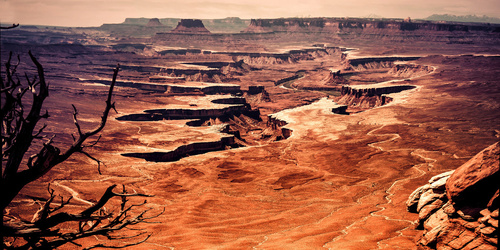 The Fujifilm XF 10-24mm F4 R OIS is a new ultra wide-angle lens for the X-system, offering a field of view equivalent to 15-36mm in 35mm terms. People familiar with my work, know I really love ultra-wide lenses. The Sony 16-35mm f/2.8 Carl Zeiss Vario-Sonnar T Lens is my most used lens on my old trusty A900 full frame. Ideal for landscape photography and super sharp, even at F2.8. The Fuji 14mm is my favorite x-mount lens. But in some situations it just isn't wide enough. So I was looking forward to the 10-24mm when Fuji anounced it over a year (!) ago. Was it worth the wait? We had a new trip to the south-west of the USA planned, in the spring of this year. Our 20th visit to the USA, so a perfect occasion to revisit some of the highlights of previous trips to the deserts of California, Utah and Arizona. An ultra-wide lens would be 'indispensable'.The lens wasn't available in Europe in march, but I contacted Camera West in Rancho Mirage, California. They reserved one for me and I picked it up during our visit to Joshua Tree National Park. The dollar-euro rate made the pain in my wallet a bit more tolerable. During the rest of the trip it was the main lens on my X-E1, while the 14mm was the companion for my X-PRO1. After three weeks of traveling through the South-West USA, I noticed that my Sony & Zeiss only left my camerabag once……..
See on www.arnyzona.com

---
Fujifilm Fujinon XF10-24mm F4.0
Do you love my work and want to support me? If you're planning on buying camera gear, you can check out above-noted links. Prices remain the same for you, but a small percentage of your purchase value is valued back to me. Thank you!
---
Photographing Classical Music often involves shooting in low light levels – especially when the concert involves multimedia and projections – and just such an event took place at London's LSO St Luke's earlier this month when the Aurora Orchestra, conducted by Nicolas Collon, performed "How Pure The Sky" with the countertenor Iestyn Davies and projections by Stanton Media. LSO St Luke's is one of my favourite venues.  An 18th century Grade 1 listed Hawksmoor church, it has been beautifully restored to become a state-of-the-art concert hall and is a regular performance venue for the Aurora Orchestra – one of London's most innovative young chamber ensembles. I have worked regularly with Aurora over the last 10 years and their events never fail to provide photographic opportunities – capoeira dancers, 3D printed miniature players, and Wallace & Gromit have shared the stage with them.  But on this occasion it was light – or lack of it – that gave the photographic challenge. I love using the Fuji X-Series cameras for concert shoots because they are so quiet – especially the X-T1 which has an even softer shutter sound than the X-Pro and X-E1 – for this shoot I used all three cameras with the XF10-24mm wide-angle zoom, the XF55-200mm telephoto zoom and the fast XF56mm f/1.2 prime……….
See on fujixsystem.blogspot.co.uk

---
Fujifilm Fujinon XF10-24mm F4.0
Do you love my work and want to support me? If you're planning on buying camera gear, you can check out above-noted links. Prices remain the same for you, but a small percentage of your purchase value is valued back to me. Thank you!
---
I'm known for being incredibly picky about the gear I use. Photographers tend to say "it's the photographer, not the camera" and they are right in a way. However, the truth is that the camera either does or doesn't allow you to take the photograph which is in your mind. Would Da Vinci have created the Mona Lisa with finger paints? He might have produced something amazing still, but it wouldn't have been the exact Mona Lisa. My view is that most photographers don't push their equipment all that much. They take photos of relatively static subjects in not very challenging conditions. That's very different to my world. I shoot moving subjects in dark and rainy conditions at very low DOF and I really push my equipment to the limit. I don't want my work to be compromised by the tool used to create it. Some wedding photographers work very differently to me too – they might shoot mostly static subjects with flash at f5.6 all day for example, or they might be totally reportage and take only 300 photos in a day – so even within the wedding photography genre you have a massively mixed bag. So … does the Fuji X-T1 compromise my wedding work? Or does it add to it? Read on ….
Nice Camera Bag designed by Curt Ekblom SWE
Google Translater:
1962 I bought my first Leica M2. Until I acquired a Benserväska; I remember it as a kid and smart with compartments for each accessories and lenses. I like to travel but do not want a lot of equipment with me and do not want to look as if I'm at on the road. It was missing a bag that svarde against my demands on the market and after much pondering, I shaped my ideals bag tailored to my needs. Partitions takes space and is therefore replaced by a broad leather thread that protects the equipment and the bag can be worn as a shoulder bag or a carrying handle, a smart solution that eliminates the need to remove the shoulder strap. After more than a year on various trips, I know that bag works rmycket well…..
See on www.behance.net