Aspects of Digital Photography
Have you ever cursed your camera for missing that special moment in the streets? Do you ever struggle to get the subject quickly in focus before the fleeting moment is lost forever in the aether? Well then why not try manual focus? My name is Lukasz Palka, and I'm a Tokyo photographer working for EYExploreTokyo. Below is a guide to a few key focus techniques that can help you capture the decisive moment and master the art of manual focusing. Before we can look at the benefits of manual focus, we first have to discuss the use of prime lenses. The reason prime lenses have become a staple of street photographers is simple: speed. Without the need to select a focal length, and forcing yourself to work with one field of view (FOV), you can drastically reduce the time necessary for framing the subject……..
I'm a mover and a shaker in general, and this is particularly true when I'm on a shoot. I'm twistin' and turnin', climbin' and jumpin' and to top it all off, I DO NOT have a steady hand, plain and simple. As often as possible I opt for lenses with VR (Vibration Reduction) or IS (Image Stabilization). You pay a pretty penny for this feature. For me, it's worth the extra cost, and for the point I'm at in my photography it's a reasonable expense. But that wasn't always the case, and what about uber slow shutter speeds with no tripod. No IS or VR can hold up under pressure like that. . .no matter how magical they may be. . . and magical they are, trust you me……
Source: How to Reduce Camera Shake – 6 Techniques – Digital Photography School
Though the mainstream population has now been firmly in the digital era of photography for more than a decade, I'm sure we can all remember a recent time when we were asked 'so how much photoshop did you do?' when presenting an image. The misconception that a good image must have some degree of implicit trickery is problematic; to the public, 'Photoshop' has become synonymous with 'digital illustration', 'compositing', or worse, 'deliberate misrepresentation'. As much as we do our best to explain that Photoshop is really no different to the darkroom and chemical processes of the film days, we are at best regarded with some skepticism. But it does beg the question: why not use all the tools at one's disposal, and what's wrong with it if we do? I like to use the cooking analogy: the scene is like a supermarket; composition is like selecting and preparing your ingredients; actual cooking is capture, and Photoshop is no more than control over the final presentation – plating, if you will…….
When should you use hyperfocal focusing? Well, sometimes when shooting a landscape, you want everything sharp from the front to the back of the scene. Setting a small aperture such as f/16, f/22 or even f/32 can help, but if you really want to maximize depth of field, hyperfocal focusing is the technique you need to use. To do this, you need a camera where you can switch to manual focusing and a lens inscribed with a depth of field scale (not all modern lenses have these markings these days, especially zoom lenses). If you're not familiar with these kinds of lens markings, here's a quick explanation: Lens Markings Primer. The picture below of a typical lens (in this case a 28mm) shows four sets of markings. At top is the distance scale (on the lens' focus barrel) showing figures in feet and meters (this also shows the infinity position)………
At the beginning of their photography journey, many people become obsessed with f-stops, shutter speeds and ISO sensitivities, thinking that mastering exposure will result in images with impact. However, this approach deals with the technical side of photography rather than the ideas and creative side. What's missing is knowledge about composition and visual perception, which relates to how our eyes and brain work together to understand the visual whole. I studied history of art at university, learning the principles of design and critiquing many different genres. This process resulted in a strong understanding of composition techniques and a visual language that was easily transferable to the medium of photography. So the good news is that these objective principles and skills can easily be learnt and applied, resulting in significant improvements to a photographer's portfolio……….
Source: Learn the rules of composition in our essential guide – Amateur Photographer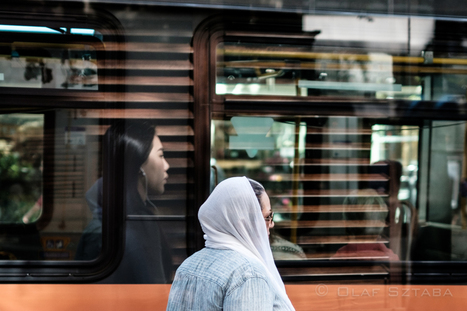 Although I love music, I am well aware of my shortcomings, politely speaking, in this matter. If I hired a music teacher and practised for years, I might be able to sing one song without turning the audience hostile and violent. I am well aware that singing will never be my strong suit, and that's fine; however, I do have other strings to my bow. It is not a secret that "seeing" comes naturally to some people. Others have to work hard to achieve similar results. In either case, taking care of your seeing is a must. I often see talented photographers who stop challenging themselves, training, or practising their seeing. Over time, their seeing becomes lazy and stiff – more of a habit. On the other hand, I have met some people who had a rough start in the world of photography but they persisted and challenged themselves over and over again……
Source: olafphotoblog.com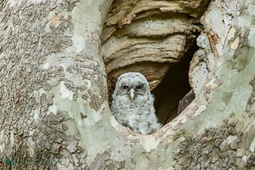 For starters, this is not your typical 'how to improve a specific thing in your photography' type of article. I do feel strongly, however, that this topic is one that is very important for creatives of all sorts to wrestle with, so I decided to go out on a limb, and share an experience from a few weeks ago where I thought I had really fallen short as a photographer. The speed with which I doubted myself, and let fear settle into my thinking was a big surprise! It has been on my mind an awful lot since that day, so I offer a few thoughts on the topic of fear. Fear is an intrinsic element inside nearly every human psyche. I personally have been blessed or cursed (depending on how you want to view it), with a very strong and healthy ego. I have a very deep sense of competence and assurance in myself, and at the root of my personality, I believe that through hard work and commitment to my craft, I will continually produce an improving body of work. At least that is how I have always believed myself to be……
Source: improvephotography.com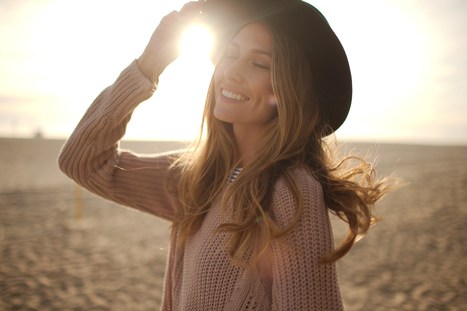 Earlier today, Corel announced AfterShot Pro 3, a program that looks like a legitimate threat to Adobe Lightroom's dominance. It has many of the same features, some even more robust than that of Adobe's, and has a proprietary raw algorithm unique to Corel products. Though AfterShot Pro 3 is a lot more than the sum of its parts, and we are presently conducting a full review of the software, we did want to take a look specifically at that unique raw editor. If you've been a reader of Resource, you'll recognize that we do this every time we catch wind of a new raw algorithm, because there are so very few out there and the way they treat the same file is fascinating to look at. Our last test pitted Affinity Photo against Adobe Camera Raw (ACR), and we found Affinity to be superior in it's core algorithm………
Source: www.resourcemagonline.com
Recently one of my cousins messaged me asking for some camera advice. He was looking for help choosing a new camera and wondered if I had any suggestions. Without wasting any time I started writing back a sort of stream of consciousness response. I started with the differences and history behind DSLRs and mirrorless cameras. I wrote about size and shape and weather sealing. I covered lenses and the suggested uses for various systems. I reflected on megapixels and sensor sizes and dynamic range and ISO performance. I covered Canon, Nikon, Sony, Fuji, etc… I wrote about zoom lenses vs. prime lenses and the dangers of too much choice. I went on and on. And then I surprised myself as I wrote that none of that mattered. That all the technical details, all the performance specs and features, all the history and lenses, all of it was completely secondary to the most important feature of a camera: how it makes you feel…….
Source: petapixel.com
A good portrait is the one in which you are able to "capture the moment". It is that fraction of a second in which your subject has that sparkle in her eyes, in which the world seems suspended. To capture the moment, to take one of those breathtaking images of a woman, there are few things you need to focus on, and none of them is technical. You don't need to own the most expensive gear to capture the moment, nor you have to understand complex rules of photography; it is all about your subject and how you can get that incredible gaze. Do you want to learn how to capture the moment for a beautiful portrait? How to capture the moment…….
Source: fabyandcarlo.com