Aspects of Digital Photography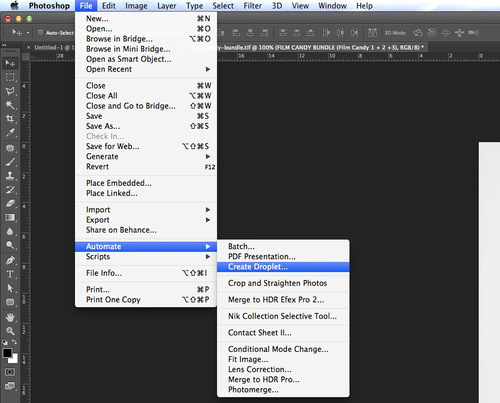 Here's a handy little tip I discovered recently. You can use Photoshop's droplets to make Lightroom Plug-ins. Ok, that might be over-selling it slightly, but, by creating an action in Photoshop and then saving it as a droplet, you can then assign that droplet to work like a plug-in in Lightroom. Here's how I've used it… To start, as part of my on-going quest to get the most out of Fuji X-Trans files, I had been working on a way to clean up the weird edges that Lightroom can give with x-trans files. I ended up with quite a complex photoshop action, which actually works quite well (more on that in a future post) and also adds some sharpening and a few other things. I don't know what made me think of trying it as a droplet, but I'm glad I did. Anyway, the process is pretty simple, so here's how to do it. In this example I'm using another action I created, for sharpening 24mp images……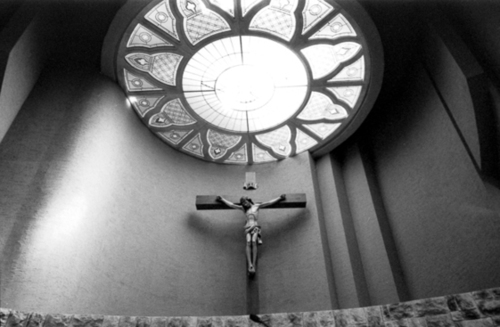 Street photography is all about failure. The failure to have the courage to take that one shot. The failure to capture "the decisive moment." The failure to get a clean background. The failure to have your subject make eye contact. The failure to move your feet to get a better frame. The failure to get recognition for your work. The failure to have your photo get "explored" on Flickr. Failures upon failures upon failures. I think one of the things that initially drew me to street photography is just how damn hard it is. It was unlike any other form of photography out there. It was so unpredictable. Whereas when I shot landscape, macro, or architecture– I could take however long I wanted, and I had so much in my control. But with street photography, I had to learn to relinquish control to simply "go with the flow." I couldn't control the light, control how people looked, the background– all I could control is how well I could move my feet, and click the shutter at what I thought would be the "right" moment…..
See on erickimphotography.com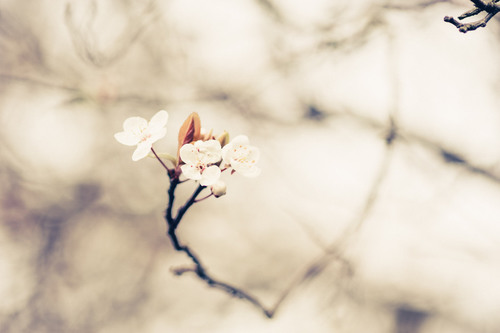 Film Candy was originally developed for Aperture, and there have been three versions. I've been getting requests for some time to port them to Lightroom, and it turned out to be more difficult than I first thought, however I think the result was worth the wait. The original Aperture versions were small preset packs containing a few presets each. Film Candy for Lightroom combines styles from all three of the original Aperture versions, and creates similar looks for Lightroom. Unfortunately though, because of the differences in both applications, it's not possible to get the looks exact, and so they are instead based on the same ideas rather than exact duplicates. The Lightroom version also contains the ToolBox that isn't in the Aperture Version. Incidentally, I'm also working on porting Quick Lux and Monolith to Lightroom too. Getting the Lightroom version ready and available for sale took quite a bit of work, as it involved, not just creating and testing the presets, but also writing the documentation, and also setting up a new store and e-commerce system. By the way, If you're wondering what the name is all about, it started as kind of a joke, It was the idea of candy you get when you go to the movies. As development progressed I started using various types of sweets (as we call candy here in Europe!) as codenamed for the various presets I was working on, and the idea stuck. Thus "Film Candy" was born……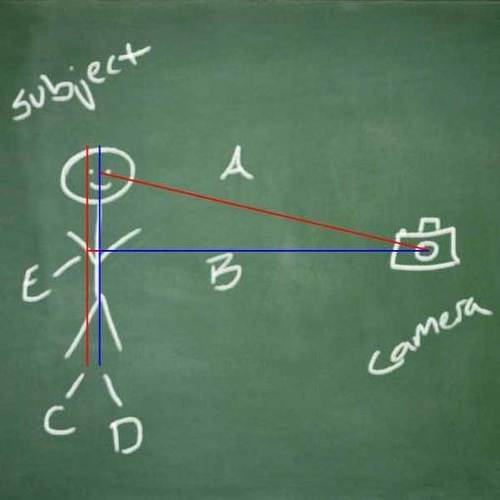 Conclusion
Focus-Recompose is easy, intuitive, quick and self-defeating. While this method will work in some situations, there's no way to know how well it will work without calculating your depth of field before each shot to see if you have any wiggle room with your depth of field. So don't be afraid to use your other focus points to avoid focusing and recomposing. I won't disagree that the center point is the most accurate but the other focus points are hands down a better option than recomposing without refocusing…..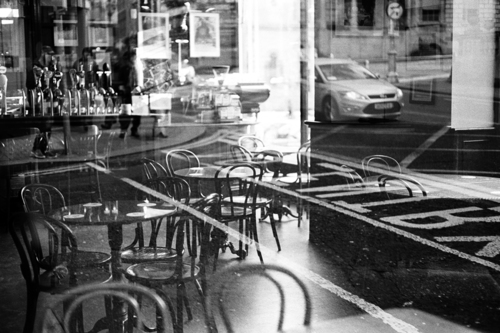 I'm not a brave man. And I'm usually not very much into New Year's resolutions either. This year I wanted to work on that and change it up a little. One of my goals for 2014 is to conquer my fears and do more things that scare me. I believe that fear can hold you back from doing what you were meant to do in your life and from becoming the person that you were meant to be. Looking back on my own life, I realize with distance how many of my decisions were driven by fear. Being afraid of change frequently led me to do the safest or the most comfortable thing and held me back from doing the right thing. I see the same problem in photography frequently. As soon as a photographer becomes commercially successful you often see their artistic development freeze. With commercial bookings, clients usually expect a certain style, a signature look. That's nothing bad, it's often the sole reason why someone gets to work for a client in the first place. But this is also a very dangerous place because it doesn't allow for artistic development if you're not careful. Commercial success forces many artists to maintain a certain status quo until they lose the urge to create. This doesn't only apply to photography, you can also see how musicians are frequently being criticized for wanting to develop in a different direction and try something new……
See more great pictures on www.johnnypatience.com
It's been raining non-stop for more than a week. You were hoping for a sunny weekend to go out and take some colourful landscapes, but you are now torn between curling up by the fire or wrapping yourself up in the warmth of the bed covers. You are thinking that there isn't any light worth chasing. It's grey, it's cloudy, and it's miserable. Yet, can you really be so sure that there is nothing out there worth shooting? It might sound odd to you but I've never minded the rain. I've always liked the sound of it, always appreciated rain sequences in films and always looked with curiosity at photographs that feature it. I think that rain or very cloudy days (if we want to talk about light) is always the ideal time for a training session. The reason is simple: you have to force your eye to look for less obvious things. You train yourself to look for details. You avoid classic wide-angle scenes that might have looked interesting bathed in an interesting light, but are clearly banal without……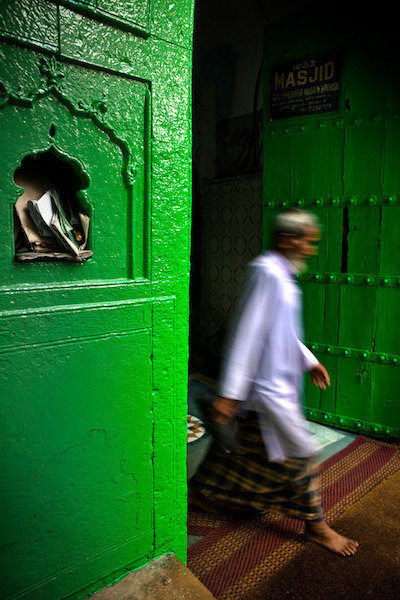 If you think about it, it's funny to talk about movement when discussing photography. Photography is all about stopping motion, capturing split seconds in time. At the core, photography is about recording reality at 1/1000 of a second. Yet, is it this very thing that pushes us to show action? How can we create movement in a still image? Before we can talk about showing movement, we need to understand the basics of how we freeze time to being with. If the photographer wants to stop or freeze a moment, they use a fast shutter speed and an electronic strobe (a flash) to accomplish this. The super fast shutter slices through time and stops the motion mid-flight. The strobe does the same thing. The best way to explain how the strobe works — and the reason I used the antiquated term strobe — was to drive home a point. If you've ever been to a nightclub with a strobe light, you notice how time seems to stop in small chunks as the strobe flashes. The camera's strobe does the same thing, and the film or sensor records this moment. But for our purpose here, we want to accomplish the opposite. We want to show movement — to somehow elongate time. We can accomplish this in at least three different ways. Let look at them……
See on www.nyip.edu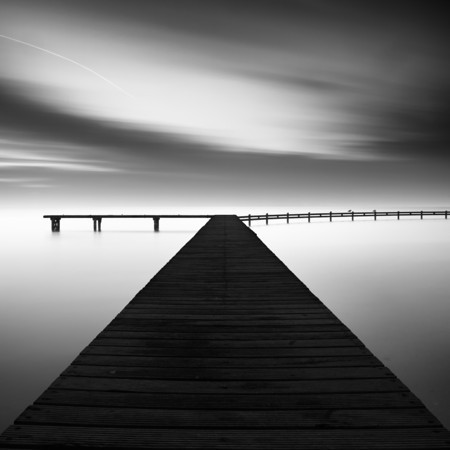 Long exposure photography is a genre in photography that is often associated with fine art photography, due to the surreal and other worldly effects long exposure photography can bring to your photos. Of course besides that, notable fine art photographers like Michael Kenna, Michael Levin, Alexey Titarenko and Cole Thompson have been utilizing long exposure techniques in their work and that contributed to the association of long exposure photography with fine-art as well. Long exposure photography is also my favorite genre that I like to use in most of my work, mostly because of the surreal effect and also because it's part of my personal philosophy on creating art by moving away from reality as many steps as possible to get closer to the individual essence of the artist. Parts of this section on long exposure photography have earlier been published on my website www.bwvision.com in 2009 in a time that such detailed information on long exposure photography and how to practically do it was very scarce and only incidentally available as paid tutorials while the information on my website was completely free. After that many other photographers started publishing information on long exposure photography on the web or in another digital form. In the past four years long exposure photography has emerged as a very popular and almost mainstream form of photography…….
See on www.bwvision.com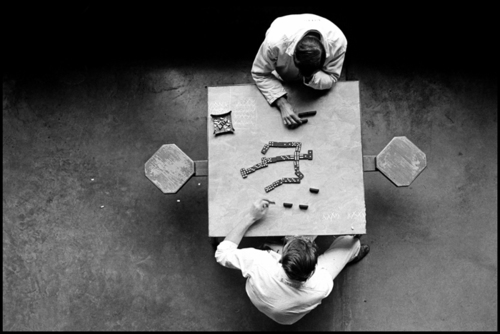 …when you pick up a camera the options are limitless. The worlds of spectacular and lack luster are very close to one another.  Anyone who has taken a shot they love knows that the shot before and the shot after were failures.  As photographers, we swim in a visual world where things can go either way, in the fraction of a second.  But when we can anticipate and understand how our decisions can impact an image, that awareness lets us become more than observers.  We become authors. If you have a chance to visit Danny's show at Edwynn Houk Gallery (745 5th Ave #407, New York), I highly recommend it.  Take a few moments, in the silence of the gallery to look at this picture.  Take in the many dimensions it holds.  It is a picture of relaxed beauty that never turns itself over to the sentimental.  Almost forty years later, it is a reminder that the complexities of life are no different now then they have ever been throughout history.  And as artists, we are invited to examine how the universal qualities of human existence change in their expression, but always retain their connection to the past……
See on www.adammarelliphoto.com
It doesn't happen often, but every once in awhile, I get the opportunity to go out and photograph, unfettered by job or child or worry. Free to focus on whatever I find, I can slowly suss out themes, motifs, and pay keener attention to the subtle changes of the landscape. For a normally extroverted person, this is probably my most extreme introspection and meditation; even as I am looking outwards and recording the natural world, I am tinting it with the perspective of my inner world, coloring it with the palette of my soul. Today was such a day, as I pursued fog and shifting clouds and changing light, until I came up with a set of photos I'm quite happy with. The previous night I'd hoped to get out and shoot some more star-filled skies, as a front had come through and pushed all the clouds away, leaving an inky blanket punctuated by a brilliant nearly full moon and pin pricks of sparkling stars. Unfortunately, by the time I'd closed up shop and driven out to a dark spot, the fog had descended fully. For every successful outing, there are often several like these, where I go to a promising spot only to find that conditions have changed, or persisted in the wrong way. This doesn't keep me from trying, though, as it is these sort of changeable conditions that can create the best light and atmosphere……
See on markschuelerphoto.com