Aspects of Digital Photography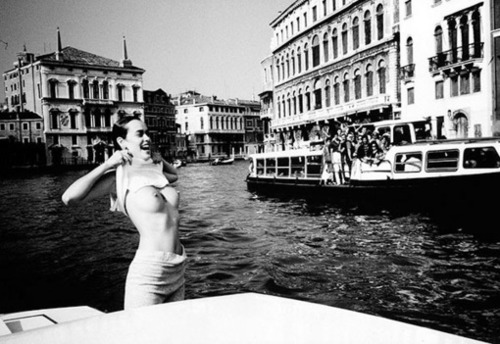 Over on Esquire (Russia) they have a piece called Helmut Newton "Rules of Life" (in Russian). You may recall that Helmut Newton was a German-Australian photographer and was a "prolific, widely imitated fashion photographer whose provocative, erotically charged black-and-white photos were a mainstay of Vogue and other publications." Born in Berlin in 1920, he passed away in 2004 at the age of 84 in California. Read more below for translation…….
See on lavidaleica.com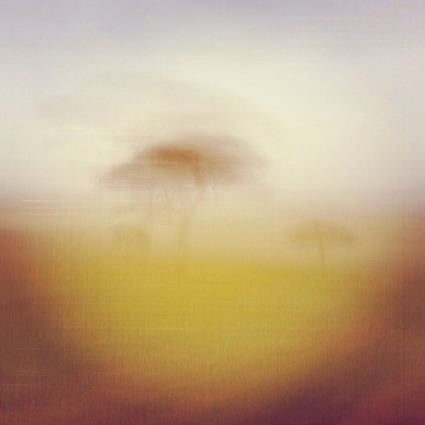 He told me I was one of the most productive people he knows. Somewhere in the same breath he used the word "lucky," as though my "luck" was the only reason I get so much done.  I think he meant it as a compliment. With all the talk lately about the brevity of life and the importance of really living it, it's inevitable we talk about time. I might even find the courage to open a conversation about money too, because as much as we squirm when the topics come up, or as much as we like to hope it'll all just work out in the end, these are two tools – fundamental tools – that none of us will ever use well unless we master them. Master them? We barely talk about them. Here are three things I know about time……
See on davidduchemin.com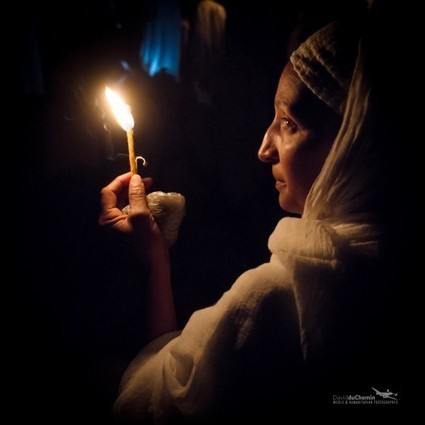 "This might end up in crying. If you're not prepared to cry about it, I'm not sure you're making art. And if you're not prepared to dance in anticipation, you're definitely not making art." ~ Seth Godin

I don't imagine there's much point, this far down the line, in another rant about how photography has become a technocracy, a place where the artifice means more than the art. But is anyone else feeling that all this technical perfection is leaving too little room for the humanity we long for? People don't resonate with perfection, because life isn't like that. "Perfect" photographs get Liked on Facebook. They get "Great capture, Man." They do not stir the heart. I'd guess it's one reason that some of us still love film – the possibility of tactility and imperfection, the reminder present in the grain and the register marks, the odd scratch, of the medium itself and the human being who held the camera. It's something, for all the good that digital photography makes possible, that we've lost…..
See on davidduchemin.com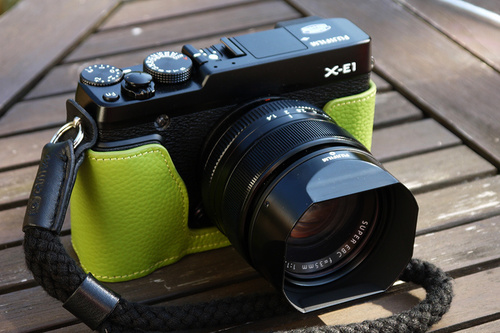 Im Gedankenaustausch kam es zu folgenden möglichen Theorien:
Ich hatte die Sony nicht lange genug, um mit ihr warm zu werden. Hmmm… kann sein, aber ist es nicht auch ein Zeichen, dass man mit einer bestimmten Kamera erst "warm" werde muss? Mit meiner Fuji X-E1 dauerte es keine halbe Stunde und ich kannte mich schon in allen wichtigen Einstellungsmöglichkeiten aus. "Warm" wurde ich mir ihr sofort.
Das Exemplar der A7, das ich hier hatte, war irgendwie nicht in Ordnung. Kann natürlich sein. Das ist jetzt weder zu bestätigen noch auszuschließen. Wäre schade, wenn mein Eindruck durch eine leicht fehlerhafte Kamera beeinflusst worden wäre.
Ich suche nur nach Gründen, mir KEINE A7 kaufen zu müssen. LOL, diese Idee stammt von mir selbst. Es ist natürlich gut möglich, dass ich, um nicht in Versuchung zu geraten, über-kritisch mit der A7 umgegangen bin.
Die Sony A7 passt mir einfach nicht richtig. Dies scheint mir die nachvollziehbarste Theorie zu sein…….

See on retrocameracs.wordpress.com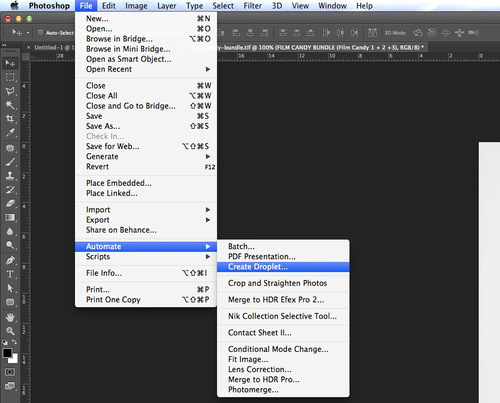 Here's a handy little tip I discovered recently. You can use Photoshop's droplets to make Lightroom Plug-ins. Ok, that might be over-selling it slightly, but, by creating an action in Photoshop and then saving it as a droplet, you can then assign that droplet to work like a plug-in in Lightroom. Here's how I've used it… To start, as part of my on-going quest to get the most out of Fuji X-Trans files, I had been working on a way to clean up the weird edges that Lightroom can give with x-trans files. I ended up with quite a complex photoshop action, which actually works quite well (more on that in a future post) and also adds some sharpening and a few other things. I don't know what made me think of trying it as a droplet, but I'm glad I did. Anyway, the process is pretty simple, so here's how to do it. In this example I'm using another action I created, for sharpening 24mp images……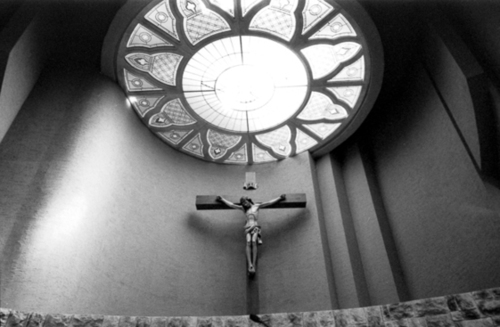 Street photography is all about failure. The failure to have the courage to take that one shot. The failure to capture "the decisive moment." The failure to get a clean background. The failure to have your subject make eye contact. The failure to move your feet to get a better frame. The failure to get recognition for your work. The failure to have your photo get "explored" on Flickr. Failures upon failures upon failures. I think one of the things that initially drew me to street photography is just how damn hard it is. It was unlike any other form of photography out there. It was so unpredictable. Whereas when I shot landscape, macro, or architecture– I could take however long I wanted, and I had so much in my control. But with street photography, I had to learn to relinquish control to simply "go with the flow." I couldn't control the light, control how people looked, the background– all I could control is how well I could move my feet, and click the shutter at what I thought would be the "right" moment…..
See on erickimphotography.com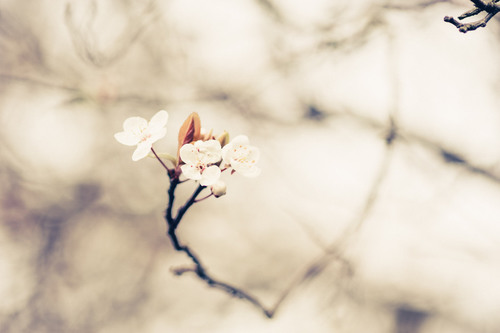 Film Candy was originally developed for Aperture, and there have been three versions. I've been getting requests for some time to port them to Lightroom, and it turned out to be more difficult than I first thought, however I think the result was worth the wait. The original Aperture versions were small preset packs containing a few presets each. Film Candy for Lightroom combines styles from all three of the original Aperture versions, and creates similar looks for Lightroom. Unfortunately though, because of the differences in both applications, it's not possible to get the looks exact, and so they are instead based on the same ideas rather than exact duplicates. The Lightroom version also contains the ToolBox that isn't in the Aperture Version. Incidentally, I'm also working on porting Quick Lux and Monolith to Lightroom too. Getting the Lightroom version ready and available for sale took quite a bit of work, as it involved, not just creating and testing the presets, but also writing the documentation, and also setting up a new store and e-commerce system. By the way, If you're wondering what the name is all about, it started as kind of a joke, It was the idea of candy you get when you go to the movies. As development progressed I started using various types of sweets (as we call candy here in Europe!) as codenamed for the various presets I was working on, and the idea stuck. Thus "Film Candy" was born……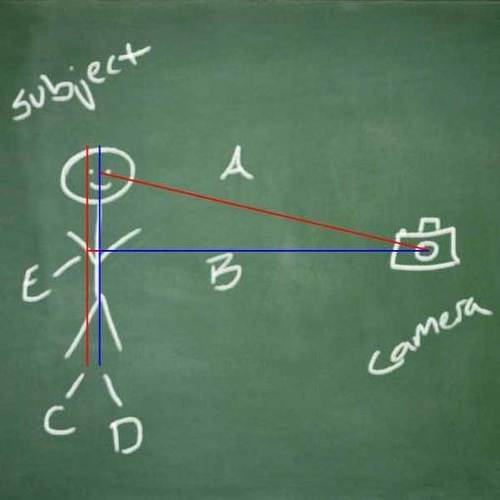 Conclusion
Focus-Recompose is easy, intuitive, quick and self-defeating. While this method will work in some situations, there's no way to know how well it will work without calculating your depth of field before each shot to see if you have any wiggle room with your depth of field. So don't be afraid to use your other focus points to avoid focusing and recomposing. I won't disagree that the center point is the most accurate but the other focus points are hands down a better option than recomposing without refocusing…..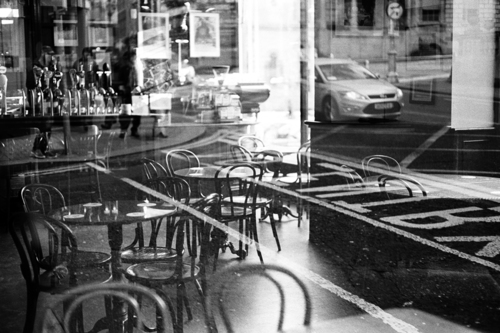 I'm not a brave man. And I'm usually not very much into New Year's resolutions either. This year I wanted to work on that and change it up a little. One of my goals for 2014 is to conquer my fears and do more things that scare me. I believe that fear can hold you back from doing what you were meant to do in your life and from becoming the person that you were meant to be. Looking back on my own life, I realize with distance how many of my decisions were driven by fear. Being afraid of change frequently led me to do the safest or the most comfortable thing and held me back from doing the right thing. I see the same problem in photography frequently. As soon as a photographer becomes commercially successful you often see their artistic development freeze. With commercial bookings, clients usually expect a certain style, a signature look. That's nothing bad, it's often the sole reason why someone gets to work for a client in the first place. But this is also a very dangerous place because it doesn't allow for artistic development if you're not careful. Commercial success forces many artists to maintain a certain status quo until they lose the urge to create. This doesn't only apply to photography, you can also see how musicians are frequently being criticized for wanting to develop in a different direction and try something new……
See more great pictures on www.johnnypatience.com
It's been raining non-stop for more than a week. You were hoping for a sunny weekend to go out and take some colourful landscapes, but you are now torn between curling up by the fire or wrapping yourself up in the warmth of the bed covers. You are thinking that there isn't any light worth chasing. It's grey, it's cloudy, and it's miserable. Yet, can you really be so sure that there is nothing out there worth shooting? It might sound odd to you but I've never minded the rain. I've always liked the sound of it, always appreciated rain sequences in films and always looked with curiosity at photographs that feature it. I think that rain or very cloudy days (if we want to talk about light) is always the ideal time for a training session. The reason is simple: you have to force your eye to look for less obvious things. You train yourself to look for details. You avoid classic wide-angle scenes that might have looked interesting bathed in an interesting light, but are clearly banal without……