Aspects of Digital Photography
If you are interest on Fuji X News at Flipboard, please subscribe my new TOMEN magazine :-)
Main themes are: Aspects of Digital Photography focusing on the Fuji X-Pro1, X-E1/E2 and X100s. Stories, reports, reviews and pictures of great photographers from around the world shooting almost exclusively with the Fuji X systems.
Flipboard is an app that aggregates news and other content and presents it in a personalized magazine-like format. It is available for iPad, iPhone, Android, NOOK, Kindle Fire and new: Windows 8.1. You can visit flipboard.com for more information on the features and functionality of the Flipboard app.
See on: Flipboard
Welcome to our series of 100 interviews we will be holding with professional photographers who use mirrorless cameras for work! "Switching to a smaller and lighter system" has become somewhat of a buzz phrase as of late, but many working photographers take this philosophy seriously. From medical reasons such as resolving back and shoulder pain to the simple realisation that bigger does not mean better, photographers are turning to mirrorless systems now more than ever before. This week's interview is with freelance photographer Patrick La Roque from Montreal, Canada. He uses the Fuji X-Pro1 and X100 to shoot a variety of subjects, including "people, spaces, street and products." An official Fuji X Photographer and founding member of the Kage Collective, he has an influential presence in the online photography world, though he will modestly tell you that he's "just a guy looking to tell a story!" ….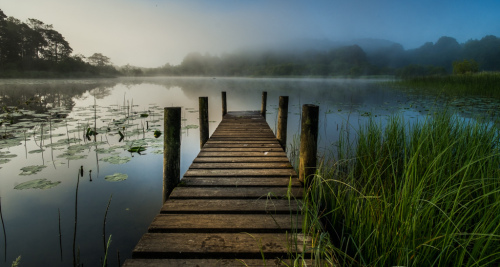 I am going to write a series of short articles about some of the post production techniques I use, but as part of that I thought I'd start off with a debate on the use of post production in general. Is post production bad?  The argument will run and run that's for sure.  It's between the people who think that to be a good photographer you have to get it all exactly right in your camera, and in the extreme, those people who think that you have a free reign to process the hell out of RAW file! I guess I sit somewhere in the middle of the debate.  I'm not into processing an image to death – to start with I'm not skilled enough!  I have a huge respect for people who have this skill and can make an image look fantastic (without being obvious) in post production.  I like to get as much right in-camera as I can, but I don't have a problem doing some editing and manipulation if I feel it improves the image, and I will often shoot with the post-production ideas already in my mind. When you shoot video it is generally clear to people/clients that you have to spend time away from the location editing the video, but when shooting stills a lot of clients think that you press the button and then just send them the image.  It isn't apparent that editing stills is as much a part of modern photography as actually being on site taking the images.  It is a process than can take as much of your time (sometimes more) than you do actually shooting the images. I used to shoot film, I used to develop film, and I used to do my own prints.  Any photographer who shot film and cared about their work didn't go to a high street print shop to get their prints done!  They often didn't even do it themselves, they used professional printers and developers – much like today's professional retouchers, these professionals knew what to do to get the best out of an image and would employ 'post production' techniques to do that……
See on photomadd.com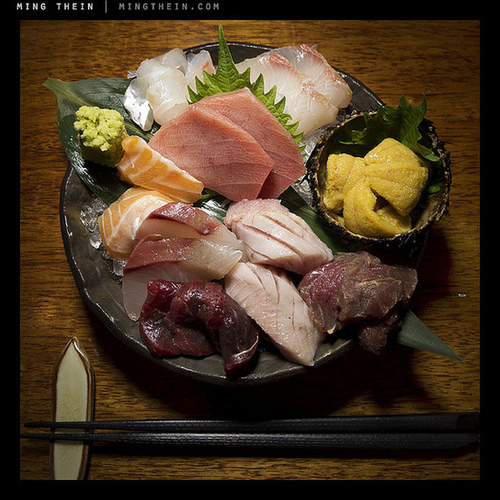 My earlier article on why we photograph led me to spend a little more time thinking specifically about what it is about the photographic process that is enjoyable. It seems that it's engaging on many levels – firstly, there's the anticipation of buying new equipment, and continually pursuing gear – I suppose you could call that the 'collectors' itch'. As much as I see cameras as tools, I admit there's a certain satisfaction in finding, acquiring and owning/ using something rare; the F2 Titan, for example. Like every other accessory or object we choose to use – it signals something about the tastes of the owner. (There's also the ego-stroking fact that it promotes jealousy amongst other photographers, but I'm going to ignore that and say it really is all about the image. Then there's the simple tactile pleasure of handling some of the objects and paraphanelia associated with the hobby – I'm talking about things that go beyond cameras and lenses, though these are certainly the two main categories; but tripods, flashes, bags, filters, grips, cases, straps…the list goes on. There's a reason why cameras like the Leicasonics and [Hasselblad Lunar] make some sense even if they are just rebadged/ redesigned base cameras; it's the materials and tactile feel. I doubt you could say a basic, entry-level DSLR is an especially nice thing to use – frankly, it's soulless – but to somebody coming from a compact – the sound and feel of a real shutter is a significant improvement on a recorded noise, or nothing – at least until they realize that stealth and silence are golden, and then we go back around in a circle again in search for the smoothest, most quiet shutter available. Personally, I still like the feel of a good mechanical shutter…
See on blog.mingthein.com
As trendy as it has been recently for people to write about doing things fueled by our passion, it looks like we've now swung the other way, fatigued, I suspect, by all this talk of passion, which like any hot-burning fire, takes constant fuel to feed it. No wonder we're tiring of the word "passion". But it would be a mistake to go too far the other way. Lately I see more and more posts on Twitter and Facebook putting down shoot-from-the-heart photography and photographers who "follow their bliss." I worry because we tend to be so polar, and the moment we make that swing back away from passion, we'll miss the middle, and return to the other extreme – photographs and lives lived according to rules and the tyranny of technique. Why does it always have to be one way OR the other?…..
"What we do, why we do it, and how we do it are different things."  – David duChemin
See on davidduchemin.com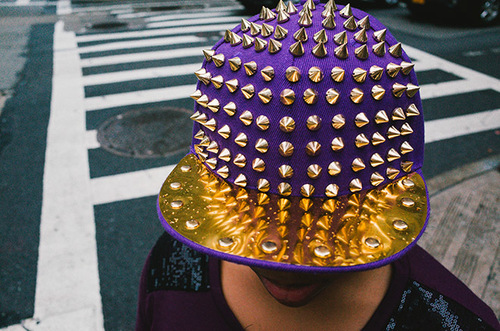 Over the years, I have learned a lot of lessons about street photography. Below is a compilation of some quotes, thoughts, and philosophies which have influenced me and my street photography. None of my ideas are original – some are based on personal experiences and others are based on ideas I heard from books, lectures, and on the internet. And of course, this is not a definitive list of what you "have to do" in street photography – rather it is some of my personal thoughts ….
See on erickimphotography.com
USA. New York. 2000. © Elliott Erwitt / Magnum Photos
If you are not familiar with the work of Elliott Erwitt, you have definitely seen many of Elliott Erwitt's iconic work all around the globe. As one of the original Magnum members and former president, he has one of the longest spanning photography careers- spanning over 50 years. What I most appreciate about Elliott Erwitt is his wry sense of humor when looking at the world– as well as his straightforward and nonsensical philosophies about photography. When sharing his thoughts and advice, I think he is one of the most practical and helpful- especially based on his decades of experience. I share some things I personally have learned from him in the article below…..
See on erickimphotography.com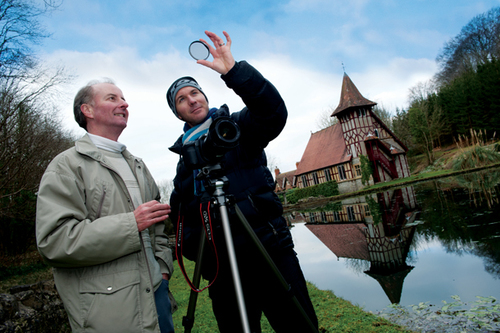 A circular polarizer filter can help you boost color and contrast. In our group test we seek to find the best circular polarizer for your needs.

When you browse sites like Flickr or the pages of a magazine and spot really striking landscape shots taken during the day, with bright blue skies, defined clouds and strong contrast, the chances are they've been taken by a pro using a high-quality circular polarizer filter. So what is a polarizer filter? Polarizing filters are a great addition to any photographer's kit bag, because they're brilliant at enhancing saturation and contrast, helping you to produce more vibrant images – while avoiding the need to use Photoshop! They work by selecting which light rays reach your lens, and will cut through haze, deepen blue skies and boost contrast to give your landscape and scenic shots added impact. They're perfect for shooting buildings and cities on bright sunny days because they boost blue skies and increase edge contrast for more dramatic results. A polarizer filter can also cut through reflections in water – should you want to see river beds to give your landscape shots a different feel – and reduce unwanted reflections when shooting non-metallic shiny objects. A polarizing filter will also help to reduce the reflection and glare of bright, white light, meaning you don't burn out your highlights so much…….
See on www.digitalcameraworld.com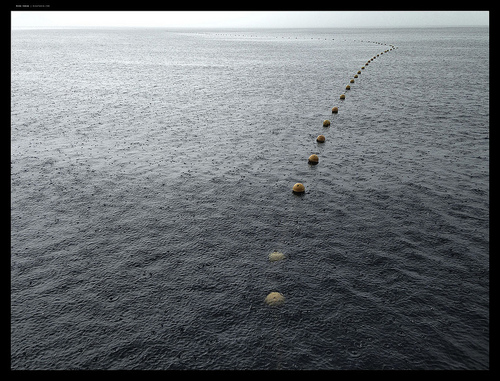 Here's a provocative question: is this image art? Why? Why not? Have a think about this carefully, for a moment. Today I'm going to crack open the lid of one of the biggest cans of worms in the whole of photography, peer inside, give you my 1.53 cents* and try not to fall inside.
*Devaluated from two cents since 2009 due to underdeclared inflation, quantitative easing, foreign debt and other economic screwups

Perhaps the biggest struggle photography has faced historically as a medium is to be taken seriously as an art form. I'd say it's only in the last couple of decades that the results at auction have been able to hold their own against traditional art forms; even if a good chunk of us don't understand why – myself included. (I'm probably not the only one thinking of Andreas Gursky here.) Yet we don't have photographs insured for hundreds of millions of dollars, or exhibited behind bulletproof glass, or even the subject of exciting art heists – let alone Hollywood movies – why is this? ….
See on blog.mingthein.com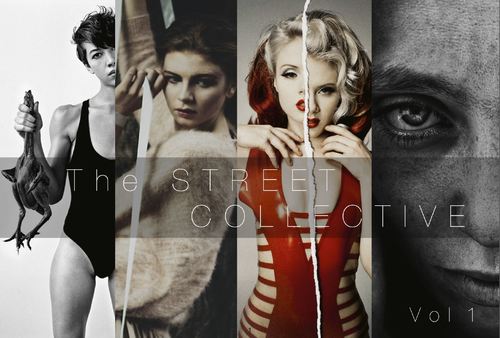 This is the Street Collective.
This is work you must learn from. A collection of the world's best street, documentary, and fine art photographers. It is energetic. Gritty. In your face and brutally honest. It is a genre of photography not for the faint of heart. Or the unsure. These are images that look for that decisive moment in the chaos. In a lot of ways street photography is one of the most accessible genres to shoot. That's because there's no set path, or widely accepted standard. Yet there are some photographers who never stop searching for that perfect moment…..
We've just spent months creating a free e-book with insights from several extremely talented street/doc/fine art photographers. We entitled it "The Street Collective."
The Street Collective was the result of many hours interviewing top photographers such as Bryan Formhals (of LPV Magazine) and World Press Award winner Laura Pannack about their process and how they achieve their unique looks. We did this to help our audience learn what it takes to make great street photography. It's completely free, and we're trying to get the word out about this.
You can see the free e-book here and download your own copy:
See on www.photowhoa.com