Aspects of Digital Photography
Photograph by Rinzi Ruiz (All photographs in this article provided by Rinzi Ruiz)
My good friend Nicholas Susatyo recently recommended a book to me: "Zen in the Art of Archery." In-fact, it was the book that Henri Cartier-Bresson said had the deepest influence in his photography. I have been meaning to read it for a while, so on my flight to Philly I decided to give it a go.The book is written by Eugen Herrigel, a German philosophy teacher who went to Japan for several years and learned the art of archery (while teaching philosophy at a Japanese university). He heard about the art of archery, and was fascinated with the zen philosophy which was embedded in the art.
As we all know, archery is no longer practiced in the "real world" in battles and such. When Herrigel wrote "Zen in the Art of Archery" in the 1940′s, it was a very closed art– only reserved to local Japanese who were serious enough about it. To teach a foreigner the art of zen and archery was considered heretical. However with some good luck (a good introduction by a Japanese friend) and some persistence, Herrigel was able to go under the wing of one of the greatest archers in Japan. And with his experiences learning under him for 6 years, he wrote his brief book in "Zen in the Art of Archery." The book was an enjoyable read to me, because he explained the zen philosophies (which are often cryptic) in a way in which westerners could understand. Being Korean-American myself, it was the perfect balance of Eastern Philosophy with Western analysis. After finishing the book, not only did I learn many insights which I plan on applying to my practical everyday life, but also to my street photography. Some of these philosophies may seem a bit cryptic, but I will share what I personally got out of reading the book. And of course, I am not an expert of zen–and one of the biggest difficulties is that there are so many branches of zen that all the practitioners have subtly different philosophies. Please feel free to share your thoughts and also corrections in the comments below……
See on erickimphotography.com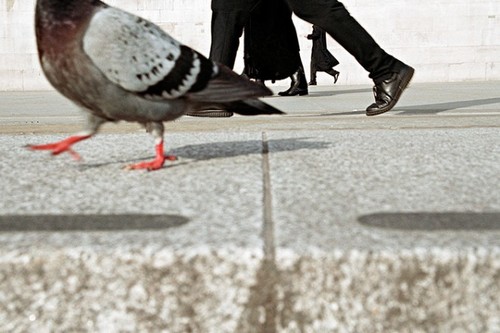 When I started street photography, one of the photographers whose work always amazed me was that of Matt Stuart. He is part of the international street photography In-Public, and has caught some of the most incredible images I have ever seen. I was always curious about how he was able to capture his moments. In the video interview with Miniclick, he talks about his thoughts on street photography, commissions, ethics, his interest, and the future of photography. For your convenience I have also written together a transcript of the interview below, so read more to get all the goodies. Photographs courtesy of Matt Stuart…..
See interview on erickimphotography.com
Whilst it would be impossible to cover absolutely everything you need to know to be proficient in photography in a single article, the aim of today's piece is to provide the amateur to hobbyist an idea of the things to keep in mind in order to be able to focus on producing images. It's something that's been quite frequently requested in the past few weeks – perhaps a sign that my reader base may be shifting somewhat – so I've decided to take a crack at it in a way that makes it both accessible yet still somewhat relevant for the more advanced photographer. Where applicable, the section header links to a more detailed article. I'll approach this from a in the same sequence as I'd normally deal with my own photographic workflow, in a sort of annotated checklist format.
Planning the shoot
Reconnaissance matters: although you can shoot anything with any lens and camera, it's not going to help you if you're going birding with a fisheye. Sometimes it's worth checking flickr or other communal image sources to see what other people have shot in the same location. I'll do this but not spend a lot of time on it because I don't want my perception to be pre-influenced by what I've seen in others' work; however it does give me a good idea of what to expect.
Ensure you have enough supplies and spares: fully charged batteries, empty memory cards, cleaning cloths etc.
If it's outdoors, time of day matters. Whilst it's perfectly possible for you to just go and see what's there, I'd recommend at least finding out which direction the sun is going to be shining in (or how much artificial light there is). No point going if the attraction you want to see is going to be completely in shade…….
See on blog.mingthein.com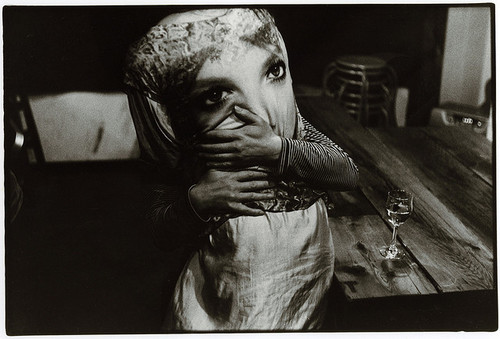 Eric's Note: Junku Nishimura is one of the most talented street photographers that I know in Japan. Not only is he incredibly passionate about his photography (he shoots exclusively film and develops and prints all of his work) but he is also one of the most down-to-earth. I taught a film street photography workshop in Kyoto with him alongside Bellamy Hunt and Sean Lotman- which was an incredible experience. On the last night of the workshop, we were sitting in a bar in Kyoto and I conducted an interview with him. Here is a transcription (along with some edits) of the interview.
See interview on erickimphotography.com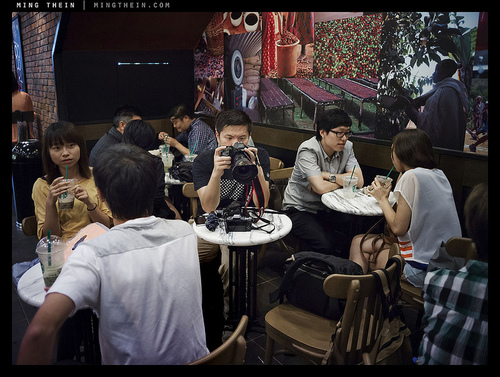 Frequently asked, but rarely answered is the question of what makes a good photograph; rarely, if ever, asked is 'what makes a good photographer?' In the first place, does it matter? I think the answer is yes, both because of the importance of self-assessment in the grand scheme of things if you want to continually improve as a photographer, and because we can all benefit from a goal to aim for. Obviously, the answer to this question is going to depend very much on the type of photographer you want to be; being loud, brash and in-your-face might serve you well as a paparazzo, but it's almost certainly going to result in early retirement if you're a war photographer. However, before examining those details – and I'm only going to write on the genres of photography I'm somewhat familiar with (please feel free to weigh in under the comments section if you have any further thoughts or experiences to share) – there are definitely some general traits that are beneficial to all photographers, and we'll examine those first…..
See on blog.mingthein.com
Hahnemühle FineArt has introduced a new line of resin-coated papers for inkjet photo printing. The Hahnemühle Photo Luster offering features a: bright white, smooth, lustre surface with a pearlescent finish, while the Photo Glossy paper boasts a super smooth, high-gloss bright white surface for vivid results. Both papers feature an "extremely large" colour gamut and a weight of 290gsm. Photographers will get a chance to see these new products at the SPE Conference in Chicago, March 7-10 at the WPPI Expo in Las Vegas, March 11-13. Availability is slated for March with pricing to be communicated….
See on www.photographyblog.com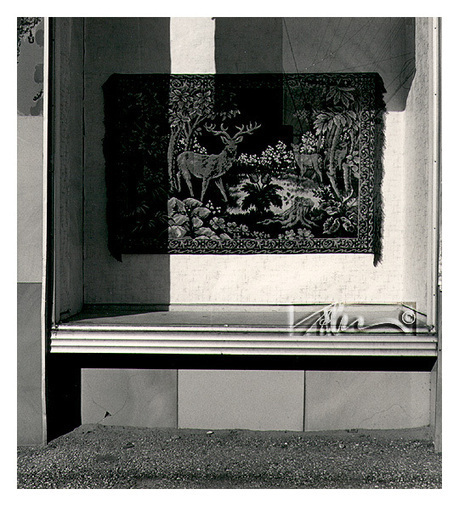 Photography is a creative process that calls for new ways to see the world.
Like all artistic endeavors, photography thrives on new perspectives, new ideas and new ways of expression. A great book, a great painting, or a great piece of music is important primarily because it provides us with something new to see, hear or understand. Most of what we see on the web, in magazines, and even in galleries, looks like so many other images we've already seen. Don't get me wrong. There are vast numbers of amazing works being done today. There are real creative people doing really wonderful things. However, at the same time, I see huge numbers of images that fall way short of what is possible. That is the subject of this article. Much of what I see is far less self-expressed than it is a product of someone else's idea of what an image should be.  In many ways, creativity has become the product of an engineer, a camera type, the technology or a social style and less the work of a real artist. Instagram and cell phone apps have contributed to the flood of images we are seeing. Some of it is good. Some of it is great. Most of it simply adds to the confusion. Magazine images, tutorials and 'how to' books have also contributed to the problem.  By watching others, we tend to think that there is only one way to do anything creatively. Easy to produce effects and add on styles are trite in part because the effects are ubiquitous. Hype too, does not make for good photography. Advertising, the king of hype, is a collaborative creation between an agency and a client. It is not usually a product of sincere personal insight. Stylish, hot, cool, slick, trendy and beautiful offer little or nothing else to the experience of a viewer. They offer nothing of reality other than fantasy and diversion from truth. They are usually simplistic and extremely shallow.
Every category of image making is guilty of producing those who follow the trails of others. There are painters who imitate other painters and photographers who echo photographers. There are groups on Flickr and other social media sites, that emulate any number of great image makers. We tend to emulate what we like. In most cases, so did the artists who are followed.
We are attracted to the look and feel, so we copy it and call it our own. While it may seem a form of flattery, it is actually a form of stealing. Not so much from others, but from oneself. It is a robbing of ones own ability to express.
For the newbie, following the lead of others is a way to acquire a useful set of technical skills. Also, in a very basic sense, it is a way to begin the process of seeing photographically. More likely however, it is a way of seeing certain types of subjects as portrayed by their mentors. That kind of seeing may lead to a fairly narrow viewpoint.  I believe that at some point, it is more important to find ones own path……..

See full article on www.pixiq.com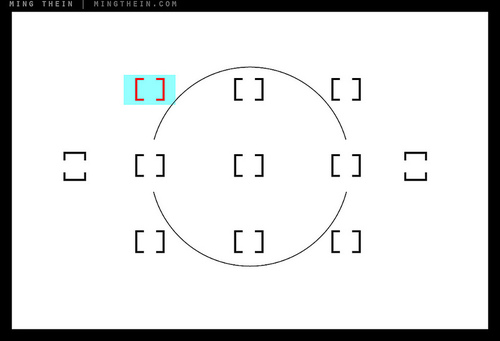 With that background out of the way, let's look at how the various metering options work, and what typical situations they might best be deployed under. Cameras typically have three options, or some variation upon that. Within these options, it's also usually possible to fine tune various aspects of the meter's operation. I'm going to leave out handheld meter operation since this is something that's almost never encountered today. An important point to note is that all meters can be fooled by situations of uniform luminance, so don't trust the readout blindly. Remember, meters function by averaging the entire evaluated area out to middle gray; this means if your evaluated area is meant to be black or white, you're going to need to add or subtract some exposure compensation. For predominantly light/ white scenes, you need to add; for dark scenes, subtract. This holds true for every one of the different metering methods detailed below.
Average
The simplest form of metering evaluates the frame as a whole, and tries to expose it to middle gray – under the assumption that there will be shadows and highlights, but these will average out. Seldom used today because you will almost always require exposure compensation (making it unsuitable for the point and shoot crowd which constitutes most of the global camera market), but has the one enormous advantage of behaving predictably under every situation.
Spot
The simplest form of meter is the spot meter. This evaluates luminosity at the desired point only, ignoring everything else in the frame. There are two important things to be aware of with a spot meter: the location and size of the spot. The metering spot's location is either in the center of the frame, or tied to the selected or active autofocus point; the logic there is that you would typically want to ensure your subject is both in focus and properly exposed. Variations on the spot meter include types that are biased for highlights or shadows – i.e. you meter a shadow or highlight and it doesn't turn out over or underexposed. Don't forget to add appropriate exposure compensation
…..
See full article on blog.mingthein.com
One of the more important – yet almost always overlooked – aspects of camera operation is metering. Simply put, the meter determines what your final exposure is, and how bright or dark your image looks relative to the scene. Unless you are shooting manual – and even then – the camera's exposure is determined by the meter. Add the fact that the eyes of a viewer tend to go to the brightest and/ or highest contrast portions of an image first (i.e. this should be your subject) – and it's clear to see why it's absolutely critical to understand both how metering works as a fundamental concept and any camera-specific peccadilloes that might exist. The last thing you want is to find that your camera drastically underexposed a once-in-a-lifetime shot of some critically important event because you didn't know (or forgot) that the meter was extremely affected by point light sources….

How meters work

Depending on which exposure mode your camera is in, the meter will try to find a combination of settings that creates an image that averages out to middle gray in luminance, i.e. the histogram average is around level 127 or thereabouts. There are three exposure parameters the camera can use to control the amount of light reaching the image processor – note that the sensor is also now involved in the process – shutter speed, aperture and digital gain, i.e. ISO. If you fix any one of these variables manually – say by shooting aperture priority at a set ISO – then the camera varies the remaining parameters according to a set of rules in order to achieve the 'correct' exposure. If the correct exposure is out of adjustment range – e.g. the required shutter speed for a given aperture is too high – then you're going to land up with an over or underexposed image. In program mode, the camera controls both aperture and shutter values depending on its preset program; the photographer can usually shift the program to a different combination of values which still yield the same net amount of light hitting the sensor. In shutter priority, the user fixes the shutter value manually, so the camera alters the aperture. In aperture priority, it's the other way around. In manual mode, the user fixes both values – the only thing the meter can do is display how far off the manually chosen exposure is from the correct exposure, or alter the ISO or flash. If auto-ISO is activated, then the camera will always default to the lowest possible ISO within the specified range in order to keep the shutter speed at or above a certain value – either user selected or 1/ focal length in second. (Note that for some cameras, using manual shutter and aperture values will cause the camera to shift the ISO rather than display the variance from correct exposure.)

See full article on blog.mingthein.com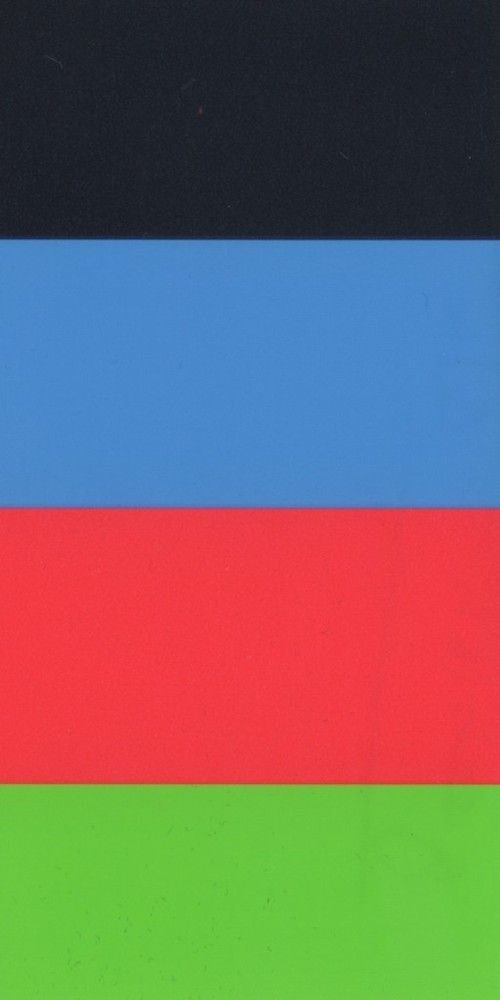 After printing a few samples for the previous post, and taking a slightly closer look at them with a loupe, I noted some very interesting artifacts. I'd like to discuss these a little as they might be important for optimising image sharpness and colour detail. Below is an extract from the Profile 1 sample. Looking at the overall image nothing seems to be particularly wrong, but with this slightly larger view, there is a definite grain to the black patch that shouldn't be there since the black in the original chart was pure black and the printer has black ink. The pattern is very rough and clearly has a variation in colour density. I'd even say I'm seeing some green and magenta artifacts in the grain. It looks like my printer is mixing in additional colours, perhaps to increase the yield from black cartridges, but more likely because the black points weren't matched between input and output….
See full article on blog.vdrielc.com