Aspects of Digital Photography
Hey everyone we're giving away a free 3 part Guide To Better Composition here http://bit.ly/Nx6LGW that will spice up your food photos. Hosted by Skyler Burt from http://weeattogether.com In this tutorial, Skyler walks you through the basics of improving food photography composition. He takes you through the different camera angles and some styling techniques that will get you making those jaw-dropping, mouth-watering images……..
Source: www.youtube.com
One of the most common questions I hear from people just starting out in photography is, "What program should I use to edit my photos?". There are many free options such as iPhoto, Picasa, GIMP, and other commercial programs such as AfterShot Pro and Pixelmator but the most popular programs are Photoshop and Lightroom. That question is usually followed by another, which seems quite logical, "What's the difference between Photoshop and Lightroom?". While the two programs do share many similarities, and are both widely used by the photographic community, they each serve a unique purpose and are quite different in some very major ways. Understanding what makes them similar, as well as different, can help you make an informed choice when selecting the right software for your needs……

Source: digital-photography-school.com

In the latest COOPH video, we demonstrate 9 photography composition rules with the work of the great Steve McCurry. The legendary photographer also provides a few thoughts about photography composition which you can find at the end of the video!
Source: www.cooph.com
How many times have you read or heard that the best focal length for Street Photography is 35mm?  How about 50mm?  Wider?  Longer?  The point is, everyone is an expert on the subject and every time you read it it's a definitive "this is the best and no other will do" statement.  Well guess what?  They are wrong. There have been many photographers who would have laughed in your face had you told them the only good Street Photography could come from a 35mm lens.  Henri Cartier-Bresson was said to have shot so often with a 50mm lens that he could "previsualize" his photographs because he was so familiar with the size of the frame.  Was he doing it wrong?  The last time I read about Street Photography I was told that a 50mm is basically a telephoto lens and it wasn't wide enough for good Street Photography! The image at the top of the page was taken by famous Street Photographer André Kertész, known to me more recently from his book Andre Kertesz: Paris, Autumn 1963.  Perhaps not as famous as Henri Cartier-Bresson but accomplished enough to have made it into several museums, newspapers, magazines, etc. well beyond his death in 1985.  I want to share with you an excerpt from the book I mentioned above……
Source: decisiveshot.com
What is creativity? It's a term widely used in the photographic world but one that is open to a variety of interpretations & definitions. So before I can write an article on the topic I ought to clarify what I mean when I use the word. A simple dictionary definition gives us "characterised by originality of thought; having or showing imagination" (taken from the Collins Concise English Dictionary). When I talk of creativity in the context of photography I have in mind the production of a photograph that moves beyond a pictorial record of a subject. In other words a photograph that is more than a simple representation of what the eye has seen and, most importantly, one that reflects the photographers unique vision of the world. And I believe the essential element that lifts a photograph beyond the simplistic level of a snapshot to something more creative, artistic & personal is when it is founded upon a thought, idea, concept or emotion. Without this foundation an image is superficial, even meaningless…….
Source: luminous-landscape.com
How do you proceed to grow and develop as a fine art photographer? Basically, regular use of your camera with deliberate intent, while paying attention to the following, is what brings it about.
1. Pursue the Goal
To make images that stir the viewer's thinking and emotions.
2. Develop Your "Seeing" Skills
It's the first and most important skill that you need to learn.
Seeing Exercises. Set aside 45 minutes from time to time around your home, with your camera and a subject that has your sustained interest. Relax for a few minutes then start taking pictures. Study part of your subject for a moment or two, then re-focus on another part of your subject and study it for a while. Become aware of colors and shapes. See how many details you can find……….
Source: www.picturecorrect.com
How to I meter by eye? I've got an old film camera that doesn't have a light meter! Although light meters are everywhere nowadays in digital cameras, learning to meter by eye is still one of the most useful skills a photographer can learn. Yes, I know that your camera probably has TTL metering with all the fancy algorithms, but many of the world's "best" cameras do not have one (I'm looking at you guys, Leica and Hasselblad). Not only will you be able to use a Leica M4 with ease, but even if you just own a digital camera, it surely doesn't hurt to know how to meter by eye.
Metering by eye first requires you to know the basics of exposure. If not, don't fret, a handy guide on the basics of exposure is coming soon on Photograph IO. But for this article, I'll make the following assumptions :

You know are familiar the basics of the exposure triangle : aperture, shutter speed, and ISO;
You own a film camera without metering, regularly shoot in manual mode or simply want to learn to meter by eye;
You shoot in a variety of conditions but do not like to carry an external light meter with you.
If all (or any, really) of the previous statements apply to you, then this guide might be useful to you………
Source: www.photographio.com
The German Photoindustrie Verband published and incredibly detailed report about the camera market sales in Germany. Here are some of their key findings:
1) The graph on tops shows how the system camera market is dropping. But the Mirrorless system cameras managed to growth(!) despite the fall of overall sales. The DSLR market is really falling rapidly.

2) Mirrorless system camera unit sales numbers did grow with 17,4% in 2014 compared to 2013. And overall revenue increased by 26,2%.

3) The surprising boom comes via Actioncameras……..
Source: www.mirrorlessrumors.com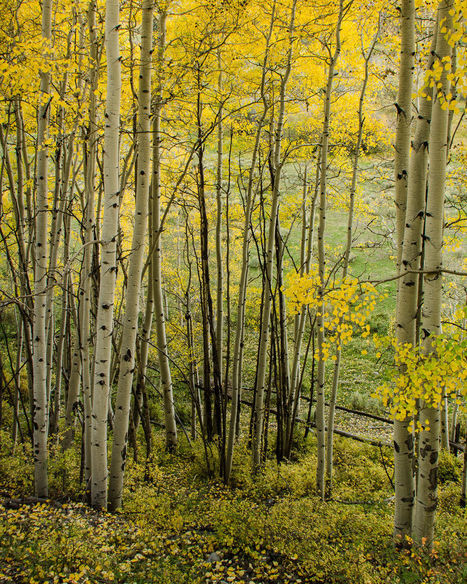 If there was a 100 MP DSLR announced tomorrow, I would pre-order it, then spend many sleepless nights waiting for it to arrive. I'd suffer nightmares where Imatest monsters would kick Zeiss Otus's around and laugh at their feeble attempts at keeping up with my high resolution camera. It would get even worse when I put a second mortgage on my house so I could afford the new supercomputer to crunch those images. I'd pace the halls of my house, past my favorite matted and framed 24"x36" lens chart prints, while wondering if I needed a car with a bigger trunk that could carry enough CF cards for a day's shooting. But it doesn't need to be that way. Even if they plopped the Lincoln Monument in the middle of Yosemite Valley I could take the architecture in the grand landscape shot with only a 12-16 MP camera and never know the difference between it and my 100 MP dream machine. How can I say this? …
Source: photographylife.com
---
Fuji X-Pro1
Do you love my work and want to support me? If you're planning on buying camera gear, you can check out above-noted links. Prices remain the same for you, but a small percentage of your purchase value is valued back to me. Thank you!
---
In this tutorial Ian Norman shows us how to enhance the resolution of a camera sensor with a technique called superresolution. With this technique, it's possible to mimic the sensor-shift high-resolution mode found on cameras like the Olympus OM-D E-M5 Mark II to squeeze more megapixels out of the sensor. In his example, he increases the resolution of a 24 megapixel photo to more than 90 megapixels. See the full written tutorial here …..


NEW! Additional stuff: In this short clip, Ian Norman shows two different methods for averaging layers in Photoshop.
Source: Photon Collective