Fuji X-E1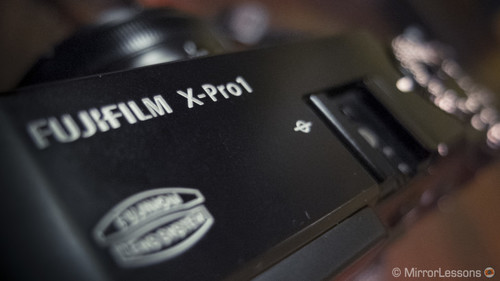 Since a few days isn't enough time to write a review with a capital "R", I thought it would be more interesting to share my initial thoughts about the camera and the X system in general. The Fuji X-Pro 1 is one of the cameras that has deeply captured my interest since its release, and now that I've had the chance to test it, I'm trying to figure out if it is a system that I could embrace for my personal projects or work. I had the chance to play around with it two weekends ago. Heather and I went to Genova in the Liguria region, chasing the sun, as the weather is very unpredictable these days in northern Italy. Luckily for us, the day was wonderful and I was able test the camera along many of the small streets of the old city, as well as along the Costa Ligure. Genova is a very interesting city to photograph: the old part of town consists of very small and narrow streets that create contrasted scenes where shadows are sliced in half. An inspiring way to begin my photographic day. My initial feeling when holding the X Pro 1 for the first time was actually strange, because I found it bigger than I had expected. After several years of DSLR shooting, I shouldn't have been surprised, but at the same time I had become so used to the small size of the Olympus OM-D and the Fuji X100s that all of a sudden, the X-Pro 1 looked like a big camera to me! But it only took a few hours to get used to it, and to realize it isn't that big in the end. The size, the design, and the "philosophy" behind it clearly reminds me of another camera, the Leica M series. It is clear to me that Fujifilm wants to offer a professional system in a smaller and cheaper package without compromise in terms of sensor and lens quality. Of course, there are many differences between the two systems and since I am not a Leica expert, I won't go in that direction. For me, it is enough to say that the "Pro" term used to name this camera is substantiated by the camera itself: it is solid, feels nice and steady in my hand, and has an all metal build. From the first test shots after unboxing the camera, you recognize that this camera exudes quality … and isn't half bad to look at as well! ….
See more pictures on www.bestmirrorlesscamerareviews.com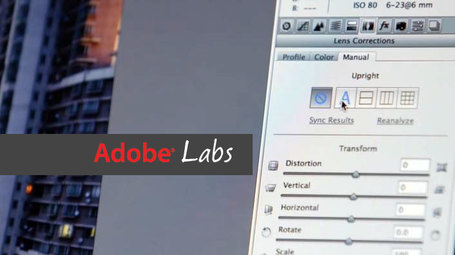 Adobe Photoshop Camera Raw 8.1 (for Photshop CS6) provides new camera and lens profile support for Camera Raw Users. The fresh revision boasts support for HiDPI monitors, new cameras and lens profiles. This is the first time that a major version (8.x) of the plug-in provides update for the previous major build (7.x). However, this ensures continued RAW support for Photoshop CS6 customers.
Keep in mind that the Camera RAW 8 for Photoshop CS6 will not provide users the new features promoted in any of the marketing materials Photoshop Creative Cloud….
See on labs.adobe.com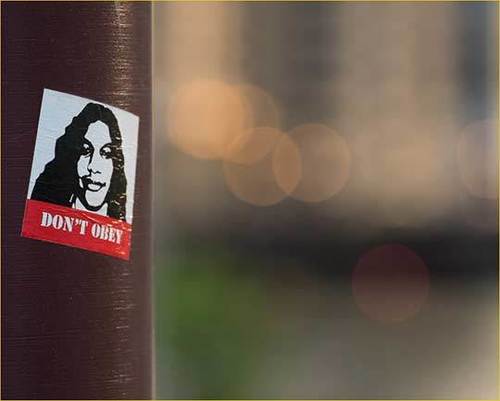 Fuji always dances to a different drummer. While any of the major camera makers would introduce one or more zoom lenses along with a new camera system, in Fuji's case, when they launched the X-Pro 1 they did so along with three primes. Not a zoom in sight. If I knew the Japanese translation for chutzpah, that's the word that I'd use for such an unconventional marketing strategy. And you know what? I worked. Instead of playing the me-too game that the other companies systematically follow, Fuji turned it on its head, introducing several fast primes before their first zoom, the excellent 18-55mm f/2.8-4 R OIS last fall. Now, in the Spring of 2013 they have started shipping a 55-200mm f/3.5-4.8 OIS, equivalent to an 80-300mm in terms of angle of coverage. Incidentally, their lens road map shows a third zoom coming, a 10-14mm f/4 OIS. If you already own the Fuji 18-55mm you'll be familiar with the feel of the 55-200mm. These lenses share the same design aesthetic, and that's a pretty good one, especially given the lens' reasonable US $700 price. Fit and finish are first rate, and the lens is relatively light weight without feeling flimsy. As with the 18-55mm there is an aperture ring, but it is displayed on-screen rather than have apertures marks on the lens barrel, the way they do with Fuji primes. There is an "A" position as well as one for manual aperture control. Also, as with the shorter zoom, there is a OIS On-Off (stabilization) switch on the lens barrel. Zoom control is firm and smooth. Almost perfect. Manual focusing (when enabled) is fly-by-wire, but also has a very smooth feel. The lens is shipped with a lens cap and a metal lens hood.
See on www.luminous-landscape.com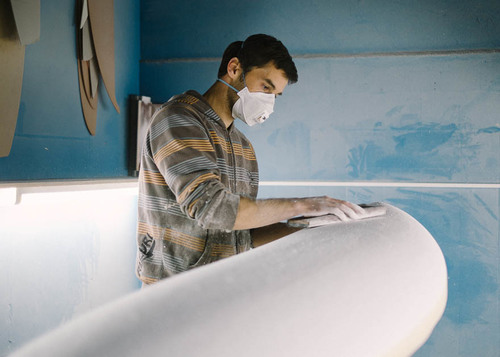 Da wir auf Hochzeiten selten im Studio zu finden sind haben wir mit der Fuji x100s und der Fuji X-E1 Lutz Graichen von Windflüchter Surfboards besucht um etwas realere Bedingungen für einen Test zu haben als Schärfetafeln oder Stilleben. Der studierte Sportwissenschaftler baut seit 2008 in Rostock an der Ostseeküste Windsurfboards unter dem Namen Windflüchter. Und so wie sich die Form eines Windflüchters, eines Baumes dessen Wuchsform stark durch die Winde an der Küste beeinflusst wird, passt Lutz seine Boards nach den Wünschen seiner Kunden an. Ausgeglichenheit, Liebe zum Detail, Präzision und die Leidenschaft für das Handwerk sind allgegenwärtig wenn man bei ihm in der Werkstatt ist. Allerdings erwarten die Kameras in seiner Werkstatt auch flackernde Neonröhren und viel Staub. Nicht gerade das wir normalerweise auf Hochzeiten vorfinden, aber ein recht extremer Test für die kleinen Fujis da sie keine wirkliche Versiegelung haben. Zwar hat meine X-E1 auch schon den einen oder anderen Regen überstanden, aber wer weiß. Am meisten war ich auf den neuen Autofokus und natürlich das "digitale Schnittbild" im manuellen Fokus gespannt. Soviel sei gesagt: Ja, der Autofokus der x100s ist schneller als der, der X-E1, aber unter erschwerten Bedingungen noch nicht mit einer DSLR Vergleichbar. Vielleicht in der nächsten Generation von Fuji Kameras. Intelligent Hybrid AF nennt Fuji die neue Methode zur "Scharfstellung" und meint damit eine Mischung aus "TTL Phase detection" und "TTL contrast". Die Bewegungen von Lutz beim Shapen des Boards einzufangen ging der kleinen Fuji dann aber doch nicht so einfach von der Hand wie erhofft. Sicher kann das den schlechten Lichtverhältnissen geschuldet sein. Ein weiterer Test mit spielenden Kindern in der Sonne wäre wohl notwendig bevor wir die kleine mit dem neuen 16.3 MP X-Trans CMOS II Sensor zu einer Hochzeit ausführen. Wenn man die Ruhe des Moments nutzt sitzt der Fokus natürlich perfekt, keine Frage. Zeit also das Fokus Peaking und das "digitale Schnittbild" im manuellen Fokus zu testen. Einer der vielen Punkte auf der Wunschliste der Fuji Nutzer ist das Fokus Peaking und siehe da, Fuji hat die Gebete erhört. Zumindest teilweise. Denn wenn wir mal ehrlich sind ist ein Fokus Peaking mit weißen Kontrastkanten dann doch im realen Leben weniger hilfreich als erhofft. Grün oder Rot wären wohl die bessere Wahl gewesen. Wer weiß, vielleicht liefert Fuji hier per Firmware noch nach. Eine neue Welt eröffnet das momentan "weltweit erste Fokussystem, das eine sensorbasierte Phasenerkennung nutzt" – Zitat Fuji. Soll heißen, wenn die Kanten der dargestellten Bildhälften aufeinander liegen, ist der entsprechende Bereich scharf. Anfangs ist es etwas ungewohnt, aber es funktioniert perfekt wenn man sich erst Mal daran gewöhnt hat. Im Direkten Vergleich der Schärfe zwischen dem 23mm f2 der x100s und dem XF-35mm f1.4 an der X-E1 verliert das fest an der x100s angebrachte Objektiv. Nichts desto trotz ist die Kombination der 35mm äquivalenten Kleinbild Brennweite am X-Trans Sensor eine Wucht bedenkt man das Kamera und Objektiv locker in die Hosentasche passen. Und darin besteht momentan auch der Vorteil gegenüber der X-E1, die vom Body her eine ähnliche Größe aufweist, aber durch die wechselbaren Objektive eben wesentlich "sperriger" daherkommt. Hier will Fuji noch dieses Jahr mit dem 27mm f2.8 Pancake eine Hosentaschen Variante anbieten. Das Rauschverhalten haben wir ja schon in anderen Blog Einträgen bis ISO 6400 gezeigt. Und wer sich über Randunschärfen unterhalten möchte kann sich auch unseren Vergleichstest ansehen. Die folgenden Bilder sind alle mit ISOs zwischen 1600 und 2500 bei Aperture Priority aufgenommen. Die Fuji x100s musste dabei bei komplett geöffneter Blende, also f2 belichten. Die X-E1 konnte mit dem XF-35mm f1.4 auf f2 abblenden. Ein Bild mit ISO6400 hat sich eingeschlichen. Wer's findet darf es behalten. Eines muss noch zu den Farben gesagt werden. Beide Fuji Kameras haben es geschafft bei den schlechten Lichtverhältnissen, ständig wechselnden Farbtemperaturen im und automatischem Weißabgleich perfekte Farben zu generieren. Timos betagte 5DMKII hatte da sichtlich ihre Probleme und man konnte von 3 Bildern hatten alle 3 einen anderen Weißabgleich im Auto WB Modus……

See on www.jungetrifftmaedchen.de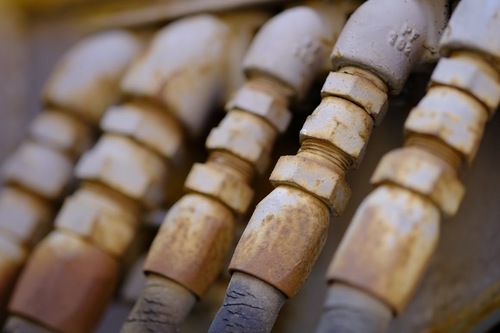 If you have followed me online, then, you probably witnessed my indecisive behavior regarding photographic equipment. I have switched, swapped, paired, replaced and revisited my imaging toolkit at least twelve times. That is an under-estimate. I have dropped systems only to migrate right back to the same one months later—repeatedly. It got a little crazy. It also meant I was exposed to many approaches to the modern camera experience. I was able to form opinions on many aspects of it with a great deal of freedom. I did try renting and I found that, without the implied sense of ownership from actually purchasing a product, I did not experience the camera in the same way. There was no personal bond to the tool and without that investment, I frequently overlooked important aspects of the devices. This cycle only began one full year into my devotion to the practice of photography. For the first year, I used just one camera. For the following two years I played musical camera… chairs. That game is finally over.
Not coincidentally, I had experienced a similar situation several years prior to getting into photography. I was really interested in smart phones before most anyone in the mass market knew they existed. I would frequently buy them via gray market sources, use them, experience them, learn how terrible they were in various ways, then resell them to fund the next one. I mentally cataloged all of the various features and behaviors that I appreciated and those that I hated. There were many aspects that lived in the middle ground where I might have an opinion, but, not one strong enough to be considered a showstopper or a must have thing. This process repeated until Apple announced the iPhone. I thought it was ridiculous. It wasn't even really a smartphone. It did not allow you to install apps, after all. However, most smart phones at the time were so poorly supported by third parties that they may as well not have had apps as well. I realized the most important aspects of my smart phone experience were being provided by Apple itself and by that virtue I knew they would be good user experiences far exceeding the garbage presented by companies like Nokia and Samsung at the time. So I switched. I have not had the slightest inclination to switch phone platforms since then.
So we've established that I do this… indecisive shuffling and then eventually find a settling point after I've had enough experience. I can't guarantee I will never switch camera systems again, but, it will only happen if something new and unpredictable arrives, and it will not be without great deliberation as I am, frankly, sick and tired of the swap game. I lose time, money, and sleep each time I make one of these switches. I can't afford to keep all of the cameras. I have to sell all of the gear to fund the next kit. The one and only product launch that will have me considering a switch again will be a full frame rangefinder style mirrorless camera with pro controls and conception—and not Leica. Since that isn't likely to occur any time soon, I am not terribly worried about it. Furthermore, I won't switch to an immature system. If there is a compelling offering, I will still be waiting for the necessary lenses to be produced……
See on www.obliviousalgorithm.com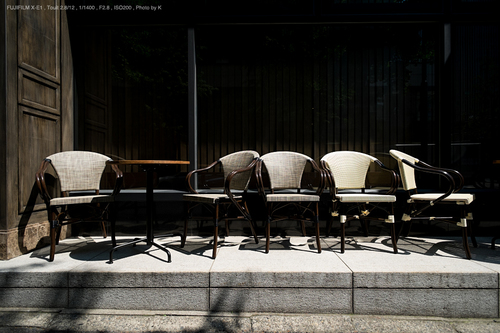 Sample shots with Carl Zeiss Touit 2.8/12 and FUJIFILM X-E1
See more pictures on photo.yodobashi.com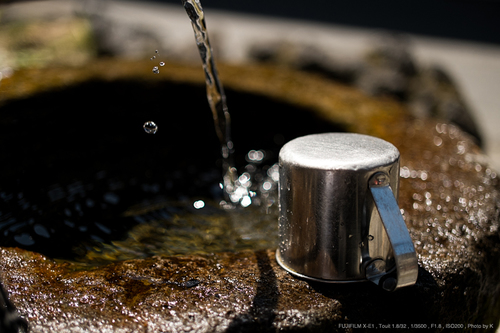 Sample Shots with Carl Zeiss Touit 1.8/32 and FUJIFILM X-E1
See more pictures on photo.yodobashi.com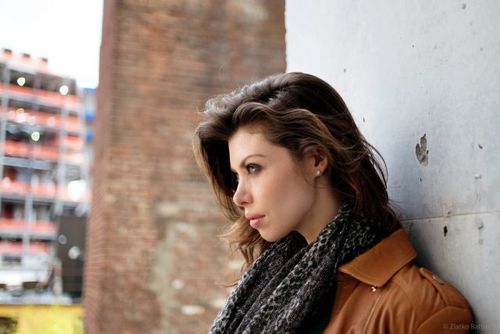 On Tuesday, May 14, 2013, Zeiss held a press event at the Standard Hotel in New York City to launch it's new line of Touit lenses for compact system cameras (CSC).  The event was well-attended by writers from various media.
There was a video presentation on a big screen, followed by a talk by Richard Schleuning, Zeiss's National Sales Manager in Zeiss's Camera Lens Division.  Everyone was then invited to try out the new lenses.  A model was provided for the event, and attendees could walk and photograph along the High Line, an elevated linear park created from a former railroad line which runs along the lower west side of Manhattan.  The High Line runs right under the Standard Hotel. Zeiss Touit lenses are a new line of autofocus lenses for Fuji X and Sony NEX cameras.  Two lenses were available at the launch:  the 12mm f/2.8 and the 32mm f/1.8.  Both lenses should be in stores in early June of this year.  A third lens, a 50mm f/2.8 macro, is expected in the late Fall of this year.  Zeiss expects to add more lenses to the Touit family in the next few years. The Touit name comes from a genus of small neotropical parrots.  The name is intended to evoke compactness and agility.  The lenses also bear the names of classic Zeiss designs:  Distagon for the 12mm wide angle, and Planar for the 32m standard lenses.
Some key facts about the new lenses:
They are compact and lightweight, in keeping with the size and weight of cameras they're made for.
They have a metal exterior with rubber grips for the focus and aperture rings.  Interior mechanical parts are metal and plastic; Zeiss didn't want the lenses to be too heavy.
The lenses have the Zeiss T-star anti-reflective coating, along with advanced stray light reduction.
They have an almost circular 9-bladed aperture for rounded out-of-focus highlights.
Color characteristics will be similar throughout the Touit lens family.
The manual focus ring is electronically coupled (there is no hard stop or distance scale).
The aperture ring has clicks at 1/3 stops. (Touit lenses for the Fuji mount have aperture rings, unlike Touit lenses for the Sony mount.)
The lenses are sold with a 2-year warranty.  An extra year is added if the buyer registers on the Zeiss web site, thus extending the warranty to a total of 3 years.
The next version of Lightroom and Adobe Camera Raw will have profiles for Touit lenses.
The Touit 12mm is an aspherical design with floating elements.  It is currently the widest lens for the Fuji X mount.
The optimal aperture on the 32mm lens is f/4.  The optimal aperture on the 12mm lens is f/5.6.  MTF charts are available (or will be soon).
Zeiss chose the autofocus motor for robustness and reliability, not for ultimate quietness.
A lens hood is included with each lens.
Touit lenses are not weather-sealed, and are not planned for Micro Four Thirds cameras.
Zeiss emphasizes the lenses' high image quality, durability and precision, along with full compatibility with Fuji X and Sony NEX cameras, including reliable autofocus.  Zeiss also emphasizes the modern, minimalistic design. The talk included some discussion of the target market for Touit lenses.  Zeiss sees the CSC market as growing, while DSLR sales are expected to slightly decline. Zeiss is targeting Touit lenses at the higher end of the CSC market.
Potential buyers include:
People who already own Zeiss products, including DSLR lenses, rangefinder lenses, binoculars and spotting scopes.
People who own DSLRs and seek smaller companion cameras, or want to replace their DSLR system with a lighter, less costly system.
People who own point & shoot cameras and are upgrading to a CSC.
Rangefinder users who don't want to spend $8,000 or more for a Leica digital M plus lens(es).
Anyone with a Fuji X or Sony NEX camera.
People who travel.
Here are my impressions after a few hours of use (of course, extended use is needed for more definitive impressions):
The lenses have a nice looks and feel.  They definitely give the impression of quality.  Their size and weight is well-matched to the Fuji X series (I tried them on the X-Pro1).
The smooth exterior gives them an elegant look.  This is partly due to the rubber focus and aperture rings being flush with the body of each lens.  However, I would have preferred a slightly raised texture as I think it would have been easier to grip.
The X-Pro1 automatically turned on the appropriate frame lines for each lens.  The view through the 12mm lens is too wide for the optical finder, so it is best to use it with the X-Pro1′s electronic viewfinder.  The 32mm lens without its hood doesn't block any part of the 32mm frame lines, except when focusing very close, and then only a tiny bit of the corner.  With the hood, a significant part of the frame is blocked (perhaps 1/8th), but it is still very usable.
Autofocus speed seems to be inline with what we expect from the autofocus system of the X-Pro1; i.e., good but not as fast as that of a DSLR.  Autofocus accuracy seems to be excellent.
Flare resistance seems to be excellent.  Even with the sun in the frame, there is less flare than I've ever seen in similar situations.
My impression is that the quality of the bokeh of the 32mm lens is OK at f/1.8 but improves to very nice at f/2.8 and f/4.  Of course, this depends on the specific background and distance.
Chromatic aberration was hard to find with either lens.  I only took a few shots in which I expected to see it, but it wasn't there or was trivial.
For such a wide angle lens, the 12mm has remarkably little vignetting at f/2.8.
The lens hoods snap into place.  With the 12mm, be especially sure to turn the lens hood until it snaps into place; otherwise, one of the hood's petals will likely be in the corner of each photo.
See more pictures on www.fujix-forum.com

Think Tank  just released a new camera bag collection scaled to fit today's smaller mirrorless cameras, the Mirrorless Mover™. The Mirrorless Mover collection offers you the same top quality materials and craftsmanship for which Think Tank is renowned.
Four sizes of bags offer a range of options; from the smallest case, the Mirrorless Mover 5, designed for one small body and lens, on up to the largest Mirrorless Mover 30i, which will accommodate a larger body, lenses, accessories and an iPad.
Gear Profiles
The Mirrorless Mover 5 fits one small size mirrorless body with a small telephoto or pancake lens attached. It is sized for the Canon EOS-M, Leica D-Lux, Nikon 1 series, Olympus E-PM2, E-PL5, EP-3, Panasonic GF3, Sony NEX-C3, or similar sized bodies.
The Mirrorless Mover 10 fits one medium size mirrorless body plus one to two lenses and additional accessories. It is sized for the Leica V-Lux, Olympus OM-D E-M5, Panasonic
G3, GF5, GH2, Samsung NX5, NX11, NX210, Sony NEX-5, NEX-6, NEX-7, or similar sized/smaller bodies.
The Mirrorless Mover 20 fits one medium size mirrorless body plus two to three lenses and additional accessories. It is sized for the Fuji X-E1, Leica V-Lux, Olympus OM-D E-M5, Panasonic G3, GF5, GH2, Samsung NX5, NX11, NX210, Sony NEX-5, NEX-6, NEX-7, or similar sized/smaller bodies.
The Mirrorless Mover 30i fits one medium to large size mirrorless body plus two to four lenses, iPad, and additional accessories or a small-size DSLR and one to three small telephoto lenses or primes. It is sized for the Fuji X-Pro 1, Leica M9, Panasonic GH3 or similar sized/smaller bodies. Small DSLRs: Canon Rebel, Nikon D3200/D5200, Sony SLT-A55/A37 or similar sized bodies.
Key Features
Designed specifically for mirrorless systems.
High quality YKK zippers and secondary magnetic closure
Multipurpose divider with smart phone slot and two SD card slots (excluding smallest size).
Dedicated iPad pocket (Mirrorless Mover 30i).
Easily accessible front organizer pocket.
Stretchable side pockets fit accessories.
Padded non-slip flexible shoulder strap (Mirrorless Mover 30i).
Poly-ballistic fabric ensures durability.
Seam-sealed rain cover included in front pocket.
Internal mesh pocket on lid for batteries or other accessories.
Materials
Exterior: All fabric exterior treated with a DWR coating while fabric underside is coated with PU for superior water resistance, YKK® RC zippers, 1680D ballistic polyester, 600D brushed polyester, Ultra-stretch pocket, antique nickel plated metal hardware, 3-ply bonded nylon thread.
See on jkrumpblog.wordpress.com
Con una cobertura diagonal de 99º  y una focal equivalente al paso universal de tan sólo 18 mm, este nueva óptica Carl Zeiss Touit Distagon T* 12 mm f/2,8 corona por el momento la cumbre angular – rectilinear – del mundo CSC, o lo que es lo mismo, ofrece el ángulo de toma más amplio disponible para cámaras compactas de óptica intercambiable, bajo una perspectiva corregida evitando las fuertes deformaciones típicas de los "ojo de pez". Idóneo obviamente para los amantes de la arquitectura, las perspectivas dinámicas y tomas ultra angulares, la capacidad de "sorprender" que tiene este objetivo con su vasto ángulo de toma es sencillamente, increíble. Ya desde las primeras tomas, una marcada perspectiva se adueña de todas nuestras composiciones, si bien es difícil en un principio amoldarse a este "nuevo punto de vista" la altísima corrección geométrica que implementa – imaginamos una labor en tándem con el firmware de cámara – hacen adictivo su uso en todo tipo de escenas. Remarcable, como ya adelantamos hace unos días en nuestra prueba de laboratorio, la calidad aportada desde sus primeros valores de luminosidad, incluso a f/2,8 obtendremos una máxima definición en el centro de la imagen, con una pérdida muy baja en los bordes y esquinas, algo complicado de conseguir si atendemos a su naturaleza ultra angular.
Visualizando archivos Raw, respecto a la nitidez, aprovechamos para recordar la importancia que tiene en este proceso el revelador usado, en aras de unificar criterio, todas las tomas del presente artículo son conversiones directas – sin edición del original – del Raw propietario de Fujifilm (RAF) a JPG de máxima calidad mediante Lightroom 4.4……
See on www.dslrmagazine.com