Fuji X-E1
My good friend and talented photographer Gary Tyson from F8 Photography in Hong Kong has recently put together a very helpful video on how to convert Fujifilm X-T1 RAW files into black & white with Lightroom 5.4 and Silver Efex Pro 2. If you are unfamiliar with post-processing your street photography into black & white, the instructions is a great starting point for any camera. You can also download my black & white Neopan 1600 for Lightroom here. You can download all my Lightroom presets for free here…….
See on erickimphotography.com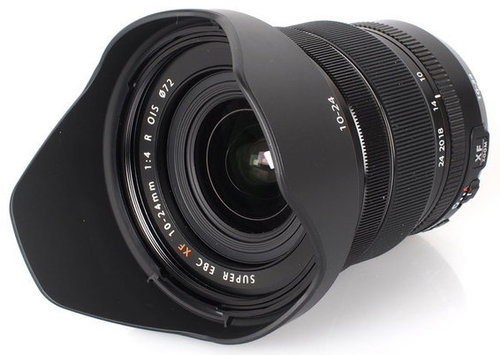 Fujifilm Fujinon XF 10-24mm f/4 R OIS Verdict
Yet again, Fujifilm has produced an excellent quality lens that should exceed the expectations of even the most discerning photographer. The sharpness delivered by this lens is outstanding, focusing is quick and precise and the robust build helps to assert that this is a quality piece of equipment. The price of £850 may seem a little high when compared to alternatives available for other camera systems, but in this case, quality is probably worth paying extra for.
Fujifilm Fujinon XF 10-24mm f/4 R OIS Pros
- Outstanding sharpness
- Robust build
- Lightweight
- Retro design
- Low CA
Fujifilm Fujinon XF 10-24mm f/4 R OIS Cons
- Possibly a touch expensive at launch
- Falloff at 10mm
See on www.ephotozine.com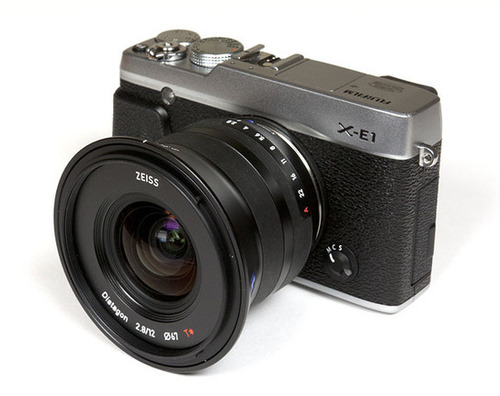 Verdict
Ultra-wide angle lenses are never really perfect. However, within its scope the Zeiss Touit 12mm f/2.8 delivers pretty impressive results. The center quality is great and the border and corner quality are good to very good at mainstream settings. The very low lateral CAs contribute to the high sharpness perception. Distortions and vignetting are usually auto-corrected either by the camera or your favorite RAW converter so you don't have to worry about these aspects from a normal user perspective. However, when looking at the naked raw files, you can spot a few issues. The raw distortions are actually still quite fine at 2% – this is a normal value for such a prime lens and lower than on most conventional zoom lenses for sure. However, the raw vignetting is very high especially at max. aperture. Overall we liked the build quality – and looks – of the Zeiss lens. The incorporated materials are obviously of high quality. However, the implementation of the aperture ring may not be perfect – while it provides distinctive "clicks" you tend to change the setting by (un-)mounting because it turns too easily. Just like on the Zeiss Touit 32mm f/1.8 we weren't totally convinced by the AF but it does an Okay job in terms of AF speed and the generated noise level is quite low. As mentioned we still used an old X-E1 for the test so the AF performance is probably a much lesser issue on the X-E2 and X-T1 anyway. A key question is, of course, how the Zeiss lens performs compared to its nearest rival – the Fujinon XF 14mm f/2.8 R. The Fuji lens is slightly sharper in the image corners at medium apertures but then it's also not quite as wide. These two extra millimeters can make quite a difference. To phrase it differently: the diagonal view angle the Zeiss lens reaches 99 degrees vs 89 degrees for the Fuji lens. Thus if you are after an even more dramatic perspective in your images, the Zeiss may be the more interesting choice…….
See on www.photozone.de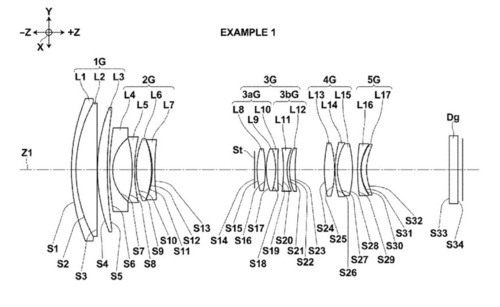 A newly published Fuji patent (PDF file here) discloses the design of the 18-250mm f/3.6-6.5 lens. This would become a terrific travelers lens! There is no info yet if and when such a lens will be released……
See on www.mirrorlessrumors.com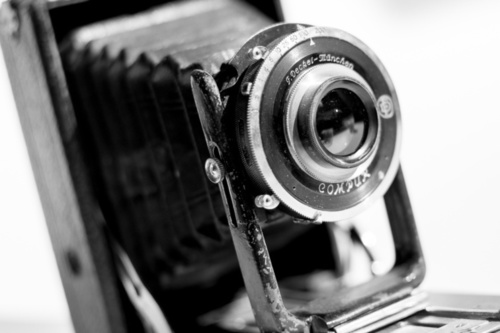 It's nearly a year ago I bougt the Fuji X-E1. I took about 11.000 pho­tos with it in the last year, so it's time for a resumee how it is working.
Before I mostly took pho­tos with a Canon 50Dwith a couple of lenses, namely a Sigma 10–20, a Canon 17−55÷2.8, a 50/1.8 and a 70−200÷2.8. The 70–200 mostly stayed at home because it was too heavy. The rest was car­ried around every hol­i­day, using mostly the 17–55, some­times the 10–20. The cam­era is great, the lenses are good, but it is heavy stuff and being past 30 it got on my back. So I decided to try the Fuji X-E1 and only the 18-55mm Kit lens for a start. It was sup­posed to become a light travel cam­era, used when I did not want to carry the heavy machinery. It turned out to be the best cam­era I have used since the days of film. I immedeately liked the way you set up stuff: there is a time dial, aper­ture is set via a dial at the lense and that's it. Auto ISO or just fixed ISO is selec­ted via the eas­ily access­ible Q-Menu. The set­tings you change are all included in the Q-Menu, access­ible with a simple key press. In the begin­ning Auto­fo­cus was slow. Pain­fully slow. And then the firm­ware updates came in. Kai-Zen at it's finest, Fuji seems to really care about the cus­tom­ers who already bought a cam­era. New firm­ware for the lenses, new firm­ware for the cam­era. And each time it improved some­thing, not only some new fea­ture nobody needed. Except one thing (the beep at the last update) everything improved with an update. In the mean­time the Kit Lens has been joined by the 14/2.8 from Fuji and by an older Canon FD 55/1.2 with an adapter. I some­times miss a tele­photo lens and star­ted think­ing about the 50–200 from Fuji. But on the other hand, I rarely use a tele. The X-E1 has been with me in a lot of situ­ations I would not have car­ried the Canon gear. Using only the kit lens cov­ers about 90% of my pho­to­graphy needs. The wide angle is nice, but with the pan­or­ama func­tion most of the time you do not even need a wide angle……
See on nils.mipi.de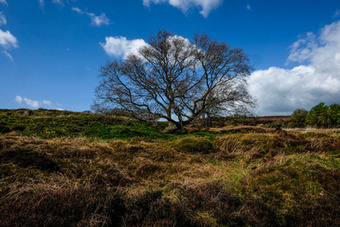 I confess that I have always been a jpeg shooter, trying to get the images right in camera, rather than post processing. I always concurred that a well exposed raw file would be better than a well exposed jpeg. However the advances made with in camera processing of jpegs, has made the raw-jpeg debate even harder to compare. With my switch to Fuji cameras over 18months ago, I was always amazed and blown away by the incredible jpegs that the X series delivers. One of the other problems associated with the Xtrans is the problem with processing the raws. Given that I have been a Lightroom user since day 1, I find my workflow easier by sticking to one system. Given the issues Lightroom and Adobe had in getting decent results from a raw file, to me this just complicated things even more. So when the new Lightroom update added raw support for the Xt1, I thought i would give raw a try. I have done a simple test compare a raw file processed in Lightroom, with the same profile attached as the jpeg file save with the raw. So my preferred camera profile for Jpeg is Provia, I chose that as my profile for the raw (changed withing Lightroom).  I usually shoot slightly under the indicated meter reading as it protects any highlights from blowing…….
See on www.thebigpicturegallery.com
FujiFilm 14mm f2.8
When I finally got this lens, I had my doubts that it might not be wide enough for landscapes.  I like to shoot landscapes at least at 17mm on full frame camera. and this 14mm translates to roughly 21mm, when factoring the crop of Fuji X cameras.  I decided to give it a try.  I was really impressed with the results.  I think 21mm is wide enough for me, although I'm still looking forward to the new 10-24 f4 Fuji lens.  Best of all, all this equipment is light, easily transportable, which makes shooting with it so much more fun. It was a perfect day.  The morning was beautiful and we found a few photographers already positioned at Vermillion lakes waiting for the sunrise.  The weather conditions were quite perfect for a great sunrise shoot.  After the sunrise, we traveled to Lake Louise.  Another great iconic location for landscapes.   A day of beautiful light, beautiful mountains, and great time shooting it all……
See on www.miksmedia.net
While I was wrong that there would be a major upgrade to Lightroom this week, I was right in my suspicions that something was coming. It turns out that not only did Adobe release an upgrade to the desktop version, but they also released "Lightroom Mobile", an iPad based companion app that uses smart previews and Adobe's cloud services to sync selected collections and perform ratings and edits on your iPad which sync back to your main Library. This was demoed a while ago, and it's good to see it released. It's first thing in the morning here in Ireland, so I'm still gathering all the news about this, (and downloading it as we speak!). I'll be trying it myself later today, but for now, here's a selection of some of the coverage of this:
Lightroom Mobile is now available on the App Store. You need Lightroom 5.4 to power the synchronisation. It's not available in the "check for updates" link inside Lightroom yet, but you can download it manually from Adobe. This release also adds support for the Fuji XT–1 and the Fuji colour profiles that were in the Camera Raw beta…..
Je me demandais si ce Fujinon XF 56mm 1.2 parviendrait à remplacer et prendre le dessus sur le Nikkor 85mm 1.4G que j'aimais tant. La réponse est oui. Le 56mm est le parfait exemple du savoir-faire de Fujifilm en terme d'optiques. Petit, discret, relativement léger, performant et rapide. Le bokeh est magnifique même s'il reste en peu en dessous de celui du 85mm Nikkor. Un must have.


See on blog.k-pture.com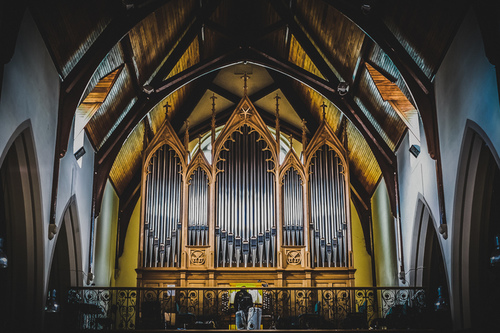 It's been a few months now since I made the choice to go full Fuji when photographing weddings, the choice was one I was thinking about ever since getting my hands on the XE1 and the 35mm lens, after having this along side a Canon 5Dii I was thinking how I would be happy doing a whole wedding using only this lens and camera. Since then I've invested in a full bag of fuji gear which I'm using at every wedding now, its light, small and gives incredible image quality, it also helps me remain inconspicuous when shooting, as I'm a documentary photographer I don't want to be waving massive lenses about attracting loads of attention…..