Fuji X-E1
FujiFilm 14mm f2.8
When I finally got this lens, I had my doubts that it might not be wide enough for landscapes.  I like to shoot landscapes at least at 17mm on full frame camera. and this 14mm translates to roughly 21mm, when factoring the crop of Fuji X cameras.  I decided to give it a try.  I was really impressed with the results.  I think 21mm is wide enough for me, although I'm still looking forward to the new 10-24 f4 Fuji lens.  Best of all, all this equipment is light, easily transportable, which makes shooting with it so much more fun. It was a perfect day.  The morning was beautiful and we found a few photographers already positioned at Vermillion lakes waiting for the sunrise.  The weather conditions were quite perfect for a great sunrise shoot.  After the sunrise, we traveled to Lake Louise.  Another great iconic location for landscapes.   A day of beautiful light, beautiful mountains, and great time shooting it all……
See on www.miksmedia.net
While I was wrong that there would be a major upgrade to Lightroom this week, I was right in my suspicions that something was coming. It turns out that not only did Adobe release an upgrade to the desktop version, but they also released "Lightroom Mobile", an iPad based companion app that uses smart previews and Adobe's cloud services to sync selected collections and perform ratings and edits on your iPad which sync back to your main Library. This was demoed a while ago, and it's good to see it released. It's first thing in the morning here in Ireland, so I'm still gathering all the news about this, (and downloading it as we speak!). I'll be trying it myself later today, but for now, here's a selection of some of the coverage of this:
Lightroom Mobile is now available on the App Store. You need Lightroom 5.4 to power the synchronisation. It's not available in the "check for updates" link inside Lightroom yet, but you can download it manually from Adobe. This release also adds support for the Fuji XT–1 and the Fuji colour profiles that were in the Camera Raw beta…..
Je me demandais si ce Fujinon XF 56mm 1.2 parviendrait à remplacer et prendre le dessus sur le Nikkor 85mm 1.4G que j'aimais tant. La réponse est oui. Le 56mm est le parfait exemple du savoir-faire de Fujifilm en terme d'optiques. Petit, discret, relativement léger, performant et rapide. Le bokeh est magnifique même s'il reste en peu en dessous de celui du 85mm Nikkor. Un must have.


See on blog.k-pture.com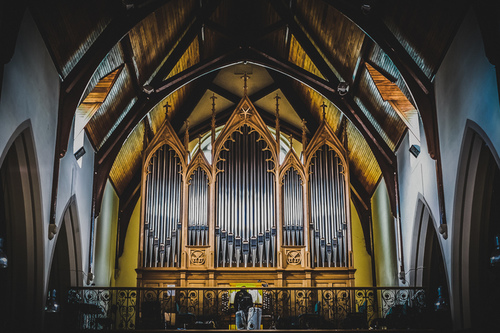 It's been a few months now since I made the choice to go full Fuji when photographing weddings, the choice was one I was thinking about ever since getting my hands on the XE1 and the 35mm lens, after having this along side a Canon 5Dii I was thinking how I would be happy doing a whole wedding using only this lens and camera. Since then I've invested in a full bag of fuji gear which I'm using at every wedding now, its light, small and gives incredible image quality, it also helps me remain inconspicuous when shooting, as I'm a documentary photographer I don't want to be waving massive lenses about attracting loads of attention…..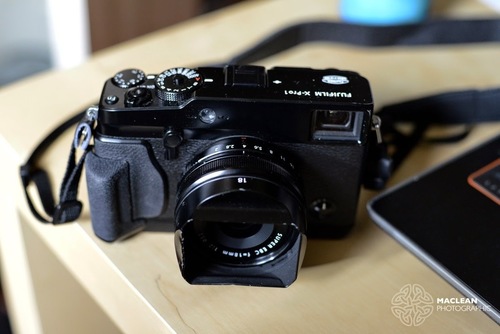 The Fujinon XF 18mm f2R is one of the three original lenses launched with the X-Pro1 in 2012 and was the widest of the trio – 18mm f2, 35mm f1.4 and 60mm f2.4 macro.  Since then there have been a few wide angles lenses added to the X-Series armoury – 14mm f2.8, 10-24mm f4, 23mm f1.4 and Zeiss Touit 12mm f2.8 to name a few – and I feel the little 18mm has become the most underrated gems in the Fujifilm XF lens lineup……
The Fujinon XF18mm f2R is a superb lens and my favourite of the five lenses I own for the X-Series system. Why it gets overlooked in favour of the wider or faster lenses that are available is frankly a shame. I was of the same opinion when I got my X-Pro1 system and thought the 14mm f2.8 would be mu wide angle lens of choice but the reality when I started to use the system in the real world was not as I expected….

See on macleancomms.blogspot.de
Après la prise en main de l'exquis Fujinon 23mm 1.4 R (équiv. 35mm), voici venue celle du Fujinon XF 14mm 2.8 R (équiv. 21mm). Au départ, je ne voyais pas l'intérêt d'avoir deux « grands angles », puis mon ami Cédric s'en est mêlé… Les deux objectifs sont très différents. Le 23mm est très polyvalent mais n'est pas un vrai grand angle et il peut s'avérer un peu juste dans certaines situations. Le 14mm, lui, en est un. Large, très LARGE (mais pas trop). En ouvrant la boîte, je m'attendais à du gros et lourd caillou. Seulement 234g sur la balance contre 300g pour le 23mm (l'ouverture f/1.4 du 23mm joue aussi sur la taille et le poids du joujou)…….
See on blog.k-pture.com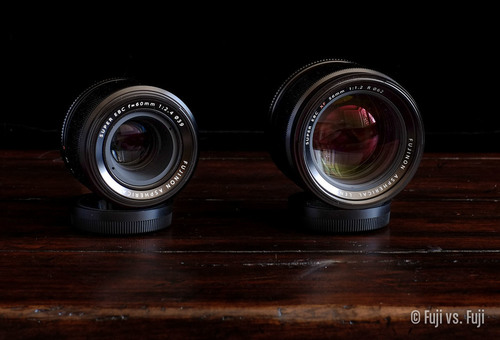 While these lenses are fairly close in focal length, they are clearly built for different purposes. I've been waiting for a portrait lens for almost a year now, ever since I sold my Nikon 85mm ƒ/1.4 AF-D. The FUJINON XF 56mm ƒ/1.2 fills that void admirably aside from the true focal length difference, and is actually usable out to the edges of the frame unlike the Nikon. Finally I can get back to portrait work. The FUJINON XF 60mm ƒ/2.4 Macro seems built for carefully considered images and precise focusing. It was always sort of a stop gap for Fujifilm shooters wanting a flattering portrait lens, and it still is the prime to beat for most flattering focal length in my view. It's a very good lens and does what it does well, but it's not a dedicated portrait lens, nor was it ever intended to be. I always figured I'd borrow a 60mm ƒ/2.4 for this comparison, but with the support of my awesome readers, I was able to afford to buy one, and I'm happy to have it. Not only so I can continue testing and adding to articles like these, but macro work is something I haven't had a chance to do much of and the 60mm ƒ/2.4 is a great starting point. I can also see myself packing it instead of the 56mm ƒ/1.2 for landscape shooting since it's so much lighter and very sharp edge to edge. 39mm filters aren't exactly expensive either…….
See on www.fujivsfuji.com
About 3 months ago, as some of you probably already noticed it, I bought my first mirrorless: the Fuji X-E1. And after these months I think I get a proper idea of how good or bad is this camera. This is not going to be an extremely detailed review of the performances of this camera, I didn't do any scientific tests, apart a few photos to compare with my Canon 6D, it's just my experience with this camera. Why I bought this camera? The main reason I wanted this camera was primary to have a good camera always with me, as I don't like to carry my heavy DSLR with me all the times, and maybe because I'm getting older my back told me that he had enough of heavy camera bags, so I needed something light & small, but at the same time I wanted to have a DSLR-like image quality, something that I can't have with a more traditional compact camera or even a prosumer…..
See on musicphotographer.eu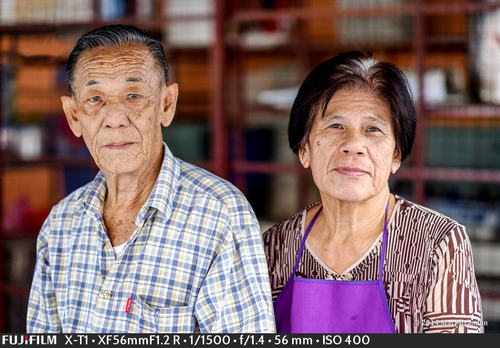 This lens has gotten a lot of attention over the past few weeks since its release and with good reason. It's bee highly anticipated. Fujifilm was lacking a fast lens that could be used as a portrait lens. Being a 56 mm on a cropped sensor it gives an 85 mm focal length equivalent and at f/1.2 it is smoking fast. For those newbie photographers, a "fast" lens doesn't mean how fast it focuses. It means it allows a lot of light in so the shutter speed can be faster in a lower light situation. With a wide open f-stop of f/1.2 this is really fast! As I have said in the past, when I was shooting Canon I always shot with two bodies over my shoulders: one camera with the 16-35 mm and the other with the Canon 85 mm f/1.2. I loved this lens. But it had its issues, it was slow to find the focus. It liked to hunt. But the dreamy bokeh it gave at f/1.2 made it almost ok… almost. The Fujinon XF56mm f/1.2 R is the X-System equivalent. But can it compare?…..
See on www.thedigitaltrekker.com
There is only one super-wide lens I know of that can remain perfectly sharp into the image corners with a full open aperture, and that is the Nikon 14-24mm f/2.8. A super wide angle zoom is a tough optical design to compute and gets extremely expensive when done right, if it can be done at all. With that in mind, Fuji was facing an uphill battle against the odds with its new XF 10-24mm f/4 zoom lens. Admittedly, it is a fixed f/4 and not f/2.8, but even so Fuji has been raising the bar with each new XF lens it produces. Question is: Can they do it again?….