Fuji X-E1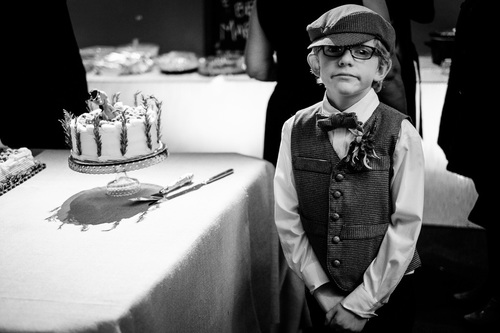 Dawn and Robert have been mar­ried for ten years, and finally had the wed­ding they'd always wanted. Durham fix­tures who I have had the good for­tune to get to know over the past few years, Dawn and Robert are incred­i­bly kind, thought­ful, and charis­matic peo­ple that have assem­bled a fas­ci­nat­ing crowd of friends and fam­ily around them. They also have two great and insanely adorable kids, Cash and Zoe. I was thrilled to attend their wed­ding, see their love, and be sur­rounded by the good folks they've met along the way. Fol­low­ing are some of my favorite pho­tos their spe­cial day. Thanks to Dawn and Bland for invit­ing us to be a part of it!…..
See on markschuelerphoto.com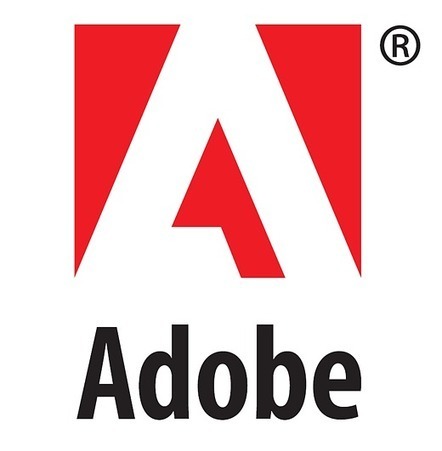 Adobe has announced the final versions of Camera Raw and DNG Converter 8.3, along with Lightroom 5.3. Different versions for ACR 8.3 are available for Photoshop CC and Photoshop CS6 – both from Adobe.com and through the update mechanisms in the software. DNG Converter is available for free for users of older versions of Photoshop. The latest versions brings support for 20 cameras, including the Nikon Df and Nokia Lumia 1020 that weren't in the release candidate versions.
The latest version becomes the first to offer camera color profiles for Olympus cameras.

Press statement:
Newly added support for Tethered Capture in Lightroom 5.3
Canon EOS Rebel T4i / EOS 650D / EOS Kiss X6i
New Camera Support in Lightroom 5.3
The following new cameras are now supported:

Canon EOS M2
Canon PowerShot S120
Casio EX-10
Fujifilm XQ1
Fujifilm X-E2
Nikon 1 AW1
Nikon Coolpix P7800
Nikon Df
Nikon D610
Nikon D5300
Nokia Lumia 1020
Olympus OM-D E-M1
Olympus STYLUS 1
Panasonic DMC-GM1
Pentax K-3
Phase One IQ260
Phase One IQ280
Sony A7 (ILCE-7)
Sony A7R (ILCE-7R)
Sony DSC-RX10
See on www.dpreview.com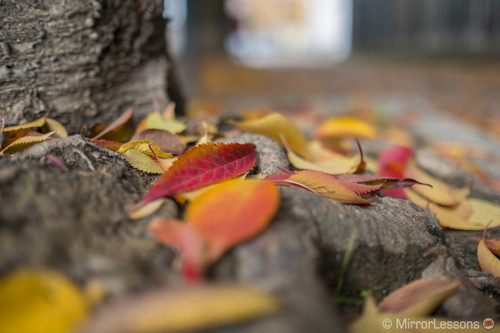 The camera may be the chassis that records your images, but it is the lens that collects, manipulates and directs the light towards the sensor. I believe Shakespeare might have said, "the lens maketh the camera" if he had been a photographer instead of a writer. Without a lens, you have no image, and with a lens of poor quality, you may find it a challenge to create the image you had envisioned. If Fujifilm is known for one thing, it is the quality of its glass. Though still limited, a clear roadmap shows that by 2014, Fujifilm will have an array of twelve excellent lenses to choose from, as well as three welcome additions from Zeiss. If you have invested in an X-Pro1 or any other X series interchangeable lens camera, I believe that the four XF lenses listed below would be useful to have in your starter kit. The list consists solely of primes as I feel the X interchangeable system works better with primes than it does with zooms. Please keep in mind that this is a very personal list which fits my needs as a reportage/events/wedding/street photographer. If you often shoot concerts or dance performances, you're going to need a telezoom such as the 55-200mm, just as a macro photographer will probably want to invest in the 60mm macro lens before any other…..
I took 2 dare decisions last October. First I decided to travel to Vietnam solo and second I ditched my Canon DSLR to travel only with Fujifilm cameras x100s and X-E1. The actual planning of the trip started couple of months back. I was a bit confused where to start the trip south or north of Vietnam and whether to include the middle part of Vietnam. The thing about Vietnam is that everything is possible. Airlines were available and my options were wide open. After some serious research I decided to stick to the north for this trip and leave the other parts for another trip (yes there will be other trips!).  Hanoi, Lao Cai (Sapa & BacHa) and Halong Bay were the areas I visited in this 10 days adventure……
See more pictures on notjustaphoto.me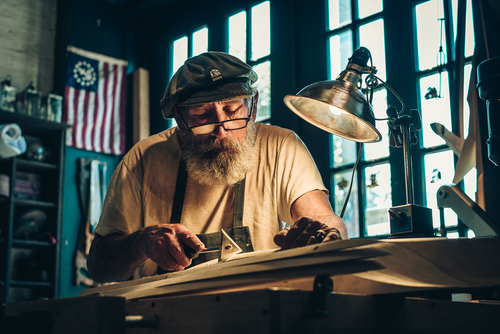 Walking down Fell's Point in Baltimore (USA), I stumbled upon this extraordinary man smoking a cigarette outside of The Preservation Society & Fell's Point Visitor Center which was closed down for the day. After exchanging a few words he offered me to step in to discover and share thoughts about a passion he has been pursuing since turning 9 years old. For the last 51 years, Mr. Jim has been building ship models as a selftaught. As a Vermont native, there is no doubt that wood carving has always been in his very own blood. Never short of fascinating stories, he kept telling me about his personal life experiences and long years serving in the US Marine Corps. At some point he got lucky enough not to land on the Vietnamese coast as his battle ship withdrew from its mission at the very last moment. The war had just ended. As Mr. Jim was working on a boat replica ordered by a famous historian, his sailor stories and life philosophy brought an almost mystical atmosphere to the room……
See more pictures on francoismarclay.squarespace.com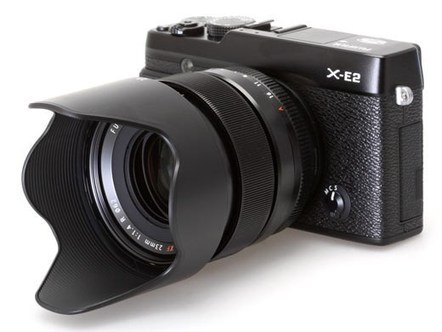 We've been shooting for a while with Fujifilm's latest X-system lens, the XF 23mm F1.4R, and have prepared a gallery of real-world samples. They cover variety of subjects and lighting conditions, and were all shot on the X-E2. We've also quickly summarised our impressions of the lens's handling and image quality below. The XF 23mm F1.4 R follows essentially the same design approach as the XF 14mm F2.8 R which we reviewed earlier this year. It's a solidly-made, metal-barrelled lens with a focus ring which can be pulled towards the camera to engage manual focus, revealing a distance and depth-of-field scale in the process. It also has an aperture ring with settings from F1.4 to F16 in one-third stops, plus an 'A' setting. Autofocus is pretty fast (especially on the X-E2), very quiet, and unerringly accurate……
See more pictures on www.dpreview.com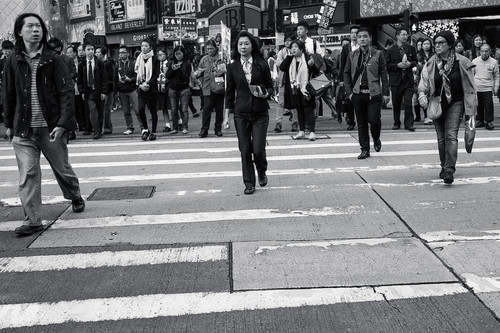 A last test I wanted to do with the Fujifilm X-E2 I had on loan from Fujifilm Middle East, was a Street Photography shoot. Spending 36 hrs in Hong Kong earlier this week, was perfect to see how documenting the streets with the new camera, compares with the Fuji X-E1 !  Fujifilm Middle East also lend me the tiny 27mm 2.8 pancake lens; a great companion for my street photography needs. All images below were shot with this very sharp prime lens. I've written on this blog several times, that Hong Kong is a Street Photography paradise; after New York it is clearly my preferred place to document daily life on the street!….
See on bjornmoerman.blogspot.de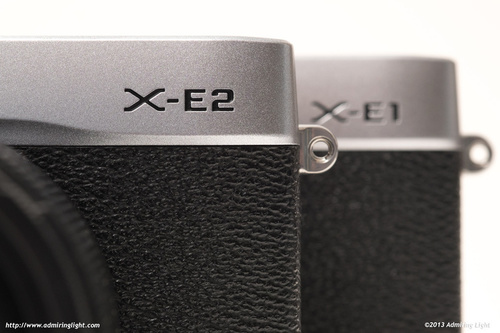 In the second (and last) of my tests between the new Fujifilm X-E2 and X-E1, I take a look at the image quality over the ISO range in RAW, using Lightroom 5.3 RC.  I'd like to do the comparison in Capture One 7 (and I may revisit it later), but right now Capture One doesn't support the X-E2 RAW files. The Fujifilm X-E2 has a number of improvements over the X-E1, though almost none of them relate to image quality.  The X-E2 has a newer sensor, the X-Trans CMOS II, but the primary difference is the addition of phase detection pixels, rather than an improvement in the imaging properties of the sensor.  However, the X-E2 RAW files are 14-bit, vs the 12-bit X-E1 files, so there is potentially an improvement to be had, at least in extreme circumstances.  Let's take a quick look. To set up the test, I took the X-E1 and X-E2 with the Fujinon XF 35mm f/1.4 at f/5.6 and placed each camera on a tripod, focusing on my bookshelf.  I then took the same exposures (same ISO, aperture and shutter speed) for ISO 200, 800, 1600, 3200 and 6400 and examined the output……
See on admiringlight.com
It's been two years since I fell down the Fuji rabbit hole. It's been a wonderful (and public) experience, and I probably get asked more questions about Fuji than anything else. So today we're taking a small side trip from lighting and heading into mirrorless. Apologies to the uninterested. I'l be back soon. But for those considering a foray into Fuji, I hope you'll find this helpful. Long story short, they have changed nearly everything about my photography. I travel much lighter, am more likely to have a camera on me and end up shooting lots more photos as a result. I just edited out my 2013 faves, and was not surprised to find that 18 out of 22 of them were shot with an X-Series camera. I have no hesitation taking them on paying jobs, and have never been disappointed by them in that respect. My Nikons have fallen to a state of only occasional use. Like my friend Zack Arias, I am far more likely to bounce between the Fujis and the Phase. (With the former getting far more use than the latter.) One of my favorite things about them (other than the leaf shutter on the 100′s) is the consistency of the chip across the platform of different cameras. What chip a Fuji sports is a function of when it was made, not how much it costs……
See on strobist.blogspot.de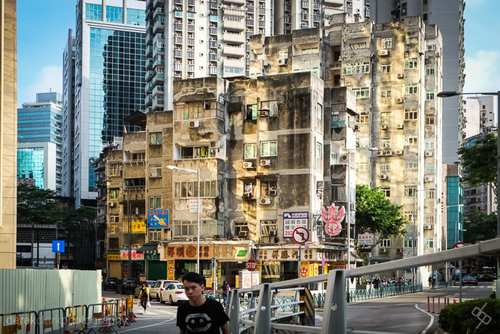 Sometimes life takes us by the hand and helps us to see what otherwise might be missed. It shows you one thing to allow you to see another. You might not realise it at the time, you might not realise it until after it happens, but the aha moment shows it's face and makes you wonder just how the universe nudges us one way or another as we stumble through life.  The divide between rich and poor was projected on the walls of  shops and houses, but first I would be taken on an unexpected journey with the Chinese workers of Taipa and Macau. I woke early and slipped out of the hotel room with my shoes in my hand and my camera bag over my shoulder. This was fast becoming my MO, up early and out either before, or as the sun comes up, leaving the others to sleep. I slipped my shoes on and stepped into the elevator and hit G. The lobby was empty, nobody on the desk and nobody on the door. I stepped outside and felt the Asian heat hanging from the night before. The sun had just came up, but was nothing more than a bright spot in the thick fog. I was in Taipa, but  I has heading to Macau, the Chinese gambling capital……