Firmware & Software
Detail of the update
The firmware update Ver. 2.30 from Ver. 2.20 incorporates the following issues:
Addition of compatibility with "XF18-135mmF3.5-5.6 R LM OIS WR"
To ensure that autofocus performs as expected, upgrade the firmware for the camera.
Change of aperture display for zoom lenses
Display of aperture value when zooming with the shutter button pressed halfway will become same as the display when zooming without the shutter button pressed.
Source: www.fujifilm.com
Conclusion and some more
So which one is best….? It seems Capture One right? Well at first glance I would also say yes, but again it's not the complete story, to get a real winner we have to look at much more and that would go way too deep for this blogpost, but let's just scratch the surface for what I use. Lightroom is awesome for keeping my catalogue, creating smart albums, books, printing etc. it's in my opinion not beat by DxO and Capture One in that aspect, so without ANY doubt I would choose Lightroom for this purpose. DxO is awesome for noise reduction, optical corrections with a click, adjustments via the autosettings, integration with filmpack and user styles are also very very good and the end results are just a big step above Lightroom, plus with the newest version the integration with Lightroom is almost seamless so you can now actually stay within Lightroom but still use DxO optics, a HUGE plus for the people that need speed but also want a big step up from Lightrooms processing power…..
Source: www.frankdoorhof.com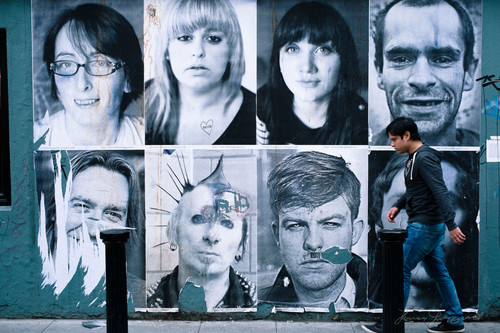 Replichrome is a set of film emulation presets for Lightroom and Adobe Camera Raw developed by Totally Rad. Recently Totally Rad launched the second set in the Replichrome series, Replichrome II. The first set was designed to emulate print film, so as you can imagine the second set is designed to emulate slide film. Replichrome II includes presets for Fuji™, Agfa™ and Kodak™ slide films. It is important to understand, that despite being a set of presets for Lightroom, this is a true emulation tool. By making use of Lightroom's ability to use custom colour profiles, Totally Rad has used scanned film to profile individual film stocks and then combined them with profiles for various digital cameras to create a close emulation of various types of film. It is this use of the colour profiles that separate Replichrome from other Lightroom presets. The other major company to use this technique is VSCO film. People often complain about the cost of these presets, but there is a substantial amount of work involved in profiling various film stocks, not to mention the cost of the equipment involved to do this properly…..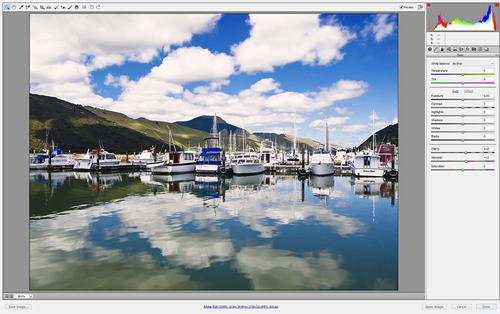 For Fuji users:
Fujifilm Tele Conversion Lens TCL-X100 support.
Fixed issue with Fujifilm X-T1 raw images appearing too bright at high ISO settings when using Dynamic Range 200% and 400%. Unfortunately, this fix may affect the appearance of existing images captured with this combination of settings.
See on www.dpreview.com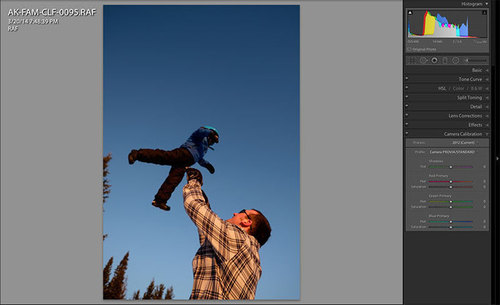 | danbaileyphotoPeople love shooting the Fuji X cameras, largely because the images have a certain "look" to them. This is due to the Film Simulations that the Fuji engineers carefully modeled into the image processing software. These are taken from some of Fuji's most celebrated film stocks from the past 80 years and they include films like Provia, Veliva, and Astia, as well as a handful of color negative and black and white choices. Whenever you're shooting in JPEG mode, you select one of these film sims. The color palette of that particular film are embedded in your final image. Essentially, it's like using film again. You choose a desired look based on your style lighting conditions and subject matter and go for it, and since the Fuji JPEGS are so good, it saves time from having to shoot everything in RAW and then process later. Having shot many of these original films, I can attest, they look great. Under most conditions, the JPEGS are more than adequate and perfectly fine for general use, and even a variety of professional applications. However, what about when the light is tricky or when you simply want more control? Up until now, if you shot RAW, you'd lose the look of the Fuji film sims, and believe me, it's next to impossible to perfectly recreate them yourself…….
See on danbaileyphoto.com
My good friend and talented photographer Gary Tyson from F8 Photography in Hong Kong has recently put together a very helpful video on how to convert Fujifilm X-T1 RAW files into black & white with Lightroom 5.4 and Silver Efex Pro 2. If you are unfamiliar with post-processing your street photography into black & white, the instructions is a great starting point for any camera. You can also download my black & white Neopan 1600 for Lightroom here. You can download all my Lightroom presets for free here…….
See on erickimphotography.com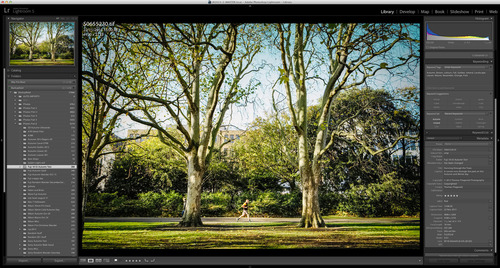 This is the long awaited final (for now) part of my series on Processing X-Trans files. In my ongoing quest to get the best from Fuji's raw files, I've previously discussed the issue with Lightroom's processing, some alternative ways of developing raw files using Iridient Developer and Photo Ninja. I've also offered some Lightroom sharpening presets that help mitigate the demosaicing issues a bit. Many of the comments I've received have been wondering if there's a way to get close to the output of Iridient Developer or Photo Ninja using a combination of Lightroom and Photoshop. Surprisingly, the answer is almost. I've been working on this for a while now and I believe that by combining Lightroom and a little bit of Photoshop you can get close. The advantage of this is that you can get clean and organic looking results without having to learn a new piece of software, and by using the droplet as a plug-in approach I blogged about last week, you don't even have to leave Lightroom…..
See on blog.thomasfitzgeraldphotography.com
Thanks to Piet Van den Eynde for showing me this cool (free) Lightroom pluginwhich helps photographers analyse their photo library. Run the plugin and you can see, in graphical form, the lenses you most commonly use, the cameras you rely on, and some of your most common moves both with in camera controls and Lightroom development settings. Unfortunately, I had trouble getting the plugin to work when analysing my whole library or even some whole year folders within the library. It seemed to stall on requests above 10,000 images. But, I was able to get some interesting results, or at least some confirmation of my habits, when running the plugin on smaller sets of photos…..
See on fernandogros.com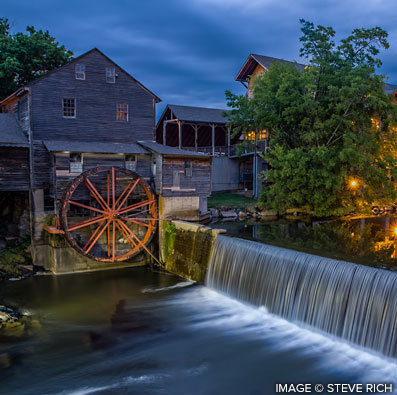 Special Offer for ePHOTOzine Readers!
As a partner of ePHOTOzine, onOne Software is pleased to give you a free copy of the all-new Perfect Effects 8 Premium Edition ($99.95 value), for a limited time only! With hundreds of powerful effects, one-click presets, and adjustable filters, Perfect Effects 8 makes it easy to bring out the best in your images……..
Get the NEW Perfect Effects 8 Premium Edition for FREE
($99.95 value) Limited Time Offer
See on www.ononesoftware.com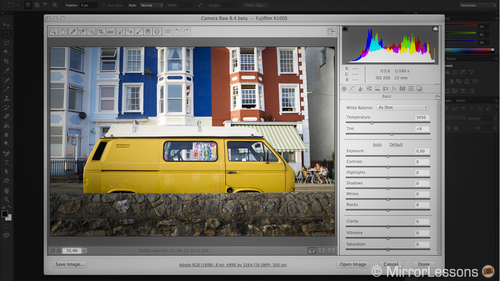 In 2013 I wrote an in-depth article about post-processing the Fuji X100s colours with Adobe Lightroom and many other software programs. One of the most interesting benefits when working with Fuji X-Trans cameras is their unique colour palette rendering. The colours look different, less digital than any other camera. But to completely enjoy them, you need to rely on the OOC JPGs. If you want to work with the raw files and not lose these colours, you have to find a software that can match them as closely as possible. Unfortunately, Adobe Lightroom and Camera Raw were the last on the list regarding colour accuracy. Personally, I've really been looking forward to this update. I always use Lightroom not only because I find it very versatile and fast but also because I have an Adobe Creative Cloud subscription, so the software is already included. Why spend money on another one? A few days ago, Adobe released a candidate version of the next Camera Raw update. Candidate means that the update is not the final version that will be officially released to the public. It has already been tested but Adobe has made it available to the public for further feedback. This new 8.4 version includes all the film simulation modes (picture profiles) that we can find on Fuji X cameras. They have been developed by Adobe with Fujifilm supervision. The first time I heard about it was during the X-T1 presentation but it was confidential information at the time. Now, it's finally live…….