Lenses and Accessoires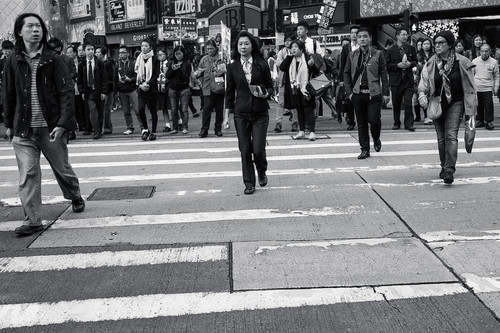 A last test I wanted to do with the Fujifilm X-E2 I had on loan from Fujifilm Middle East, was a Street Photography shoot. Spending 36 hrs in Hong Kong earlier this week, was perfect to see how documenting the streets with the new camera, compares with the Fuji X-E1 !  Fujifilm Middle East also lend me the tiny 27mm 2.8 pancake lens; a great companion for my street photography needs. All images below were shot with this very sharp prime lens. I've written on this blog several times, that Hong Kong is a Street Photography paradise; after New York it is clearly my preferred place to document daily life on the street!….
See on bjornmoerman.blogspot.de
One of the drawbacks of pancake lenses is that they tend to be slower than conventional designs. However, with a maximum aperture of f/2.8, this lens is fast enough to suit most photographers and its the compact size and light weight make it ideal for situations like travelling and hiking. It is also relatively inconspicuous, which is excellent for street photography. This lens is better suited to still photography than video because its DC coreless AF motor isn't totally silent. However AF speed was fast on the X-E2 camera the lens was tested on……
See on www.photoreview.com.au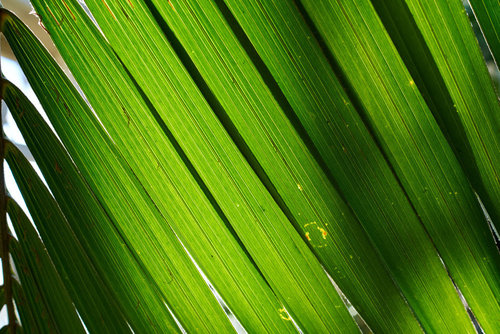 Fujifilm XF Fujinon 23mm f/1.4 R Verdict
Sporting the same field of view as a 35mm lens does on a 35mm camera, this lens should be a popular choice for the wish list of many Fuji X-series camera owners, especially with that fast f/1.4 maximum aperture. The quality delivered by this lens is excellent, in terms of build and optical performance, which makes the £780 asking price seem fair, although not inexpensive.
The Fujifilm XF Fujinon 23mm f/1.4 R delivers excellent image quality with great build quality.
Fujifilm XF Fujinon 23mm f/1.4 R Pros
Extremely sharp stopped down
Very good sharpness in the centre at maximum aperture
Lightweight
Useful hyperfocal scale
Excellent build
Fujifilm XF Fujinon 23mm f/1.4 R Cons
Not as sharp towards the edges of the frame at maximum aperture as you may expect

FEATURES 4.5 / 5
HANDLING 4.5 / 5
PERFORMANCE 4.5 / 5
VALUE FOR MONEY 3.5 / 5
VERDICT 4.5 / 5

See on www.ephotozine.com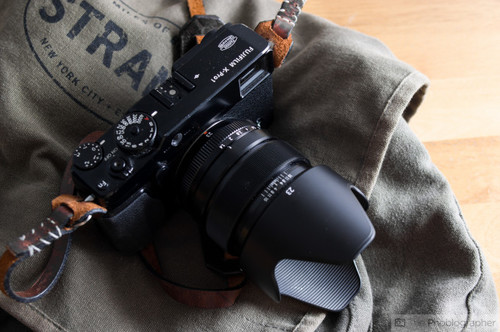 … though the Fujifilm 23mm f1.4 is expensive, could be sharper wide open, and faces off against competitors with better bokeh it is being awarded our Editor's Choice rating. Why? Overall, it is the most versatile lens that you can use for the Fujifilm X series system and we considering to be the single best lens for Street Photography using mirrorless cameras out there. This is due to the autofocus offering and the clearly readable depth of field scale on the lens when shooting with the zone focusing method. For what it's worth, the lens will help you to create beautiful images that you'll be incredibly proud of. We also believe that it may becomes your everyday lens that you can use to document all of life's happenings. Indeed, you can use this focal length for food, portraits, candids, etc. When combined with the still very good performance of the lens, the 23mm f1.4 is still the most versatile lens that the company has ever created. And for that reason alone, you should be ecstatic about what Fujifilm is doing for the system…..
See on www.thephoblographer.com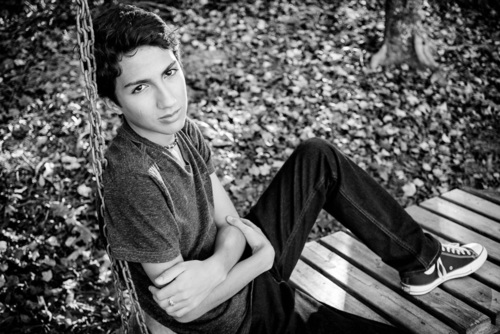 I recently had the Fuji 23mm F1.4 lens shipped to me. I pre-ordered it the day it was officially announced and it got to me last week. I have been shooting with it for a week or so but am not going to do any sort of image quality review at this time other than to say it is at least as good as all the other Fuji lenses. It is very similar in fit and finish to the 14mm.  I was more interested in writing about the debate that has gone on in my head since it was added to the roadmap. The thought was that when the 23mm f1.4 was released sales of the X100s would dry up. Why would you buy an X100s when you now have a fast 35mm equivalent offer for the X-Pro1 or X-E1?……
See on northfultonphotoblog.com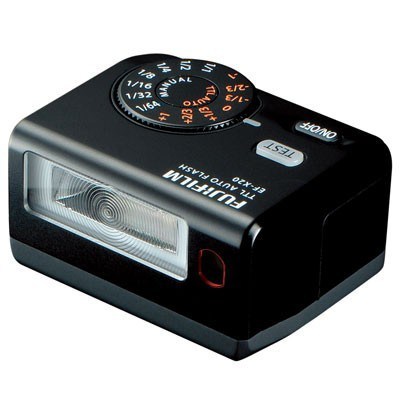 The Fuji X-E1 has without doubt put the fun back into photography for myself and Mrs P. Certain tools or gadgets give a very enjoyable tactile experience and I think you either get this or you don't. Apple understand this and you get this using an iPhone or an iPad – not only are they great tools for the job they do, but they are nice to touch, to handle and to hold. The Fuji X range of cameras has this quality about them and like the Apple products the Fuji cameras ooze quality. The pleasure to be had from simply using the Fuji X-E1 has made us want to photograph more things more often and to stretch ourselves that bit further. This camera suits us perfectly for the way we like to photograph and what we like to photograph. It is a perfect vacation camera, but to explain that better take a look at Patrick's take on this at findingrange.com here. Indeed the whole topic of why we photograph and to what end is a blog in itself, which in truth I intend to write shortly – but for now, I want to look at what is coming next on our Fuji adventure. Well this rekindled love of photography has made us want to stretch our wings and play a bit with flash photography and maybe dabble with some off camera flash. Our love of the tactility of the Fuji X-E1 and our appreciation of it's innate beauty means we are drawn to the flash that was designed to go with these cameras – the Fuji efx20. This is a flash with a nod to design in terms of build quality and looks. It fits in with the compactness of the camera and the looks of the camera, and it will fit in the Billingham bag that carries the Fuji kit. That's it really, we want one of these beauties and we want to have a play with flash…….
See on picturebeast.wordpress.com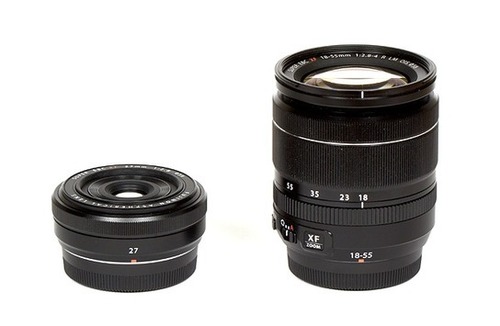 Verdict
The Fujinon XF 27mm f/2.8 may not be the most attractive lens around regarding its focal length but it is certainly a very capable performer. In terms of sharpness it plays in the highest league especially when stopping down a bit. There is a bit of field curvature which softens images in the last mm of the image frame so for tack sharp results you may wish to stop down to medium aperture settings. Lateral CAs are essentially absent which also contributes to the high sharpness perception. Vignetting and distortions are auto-corrected and as such not an issue for most users. However, the original characteristic is worse here with very high vignetting at f/2.8 and moderate barrel distortion. The Fujinon is a simple lens with few mechanical parts. The build quality is correspondingly high although some may not like the amount of plastic used in the construction. The AF relies on Fuji's first generation motor which is noticeable during AF operations and not all that fast either. From a technical perspective, we don't really find many arguments against the lens. However, just from its specs, it is a little slow and the focal length may not be everybody's darling. Other than the very high performance, dwarfish size and very low weight are certainly differentiators – therefore "Highly recommended"!
Optical Quality: 4/5
Mechanical Quality: 4/5
Price/Performance: 4/5
See on www.photozone.de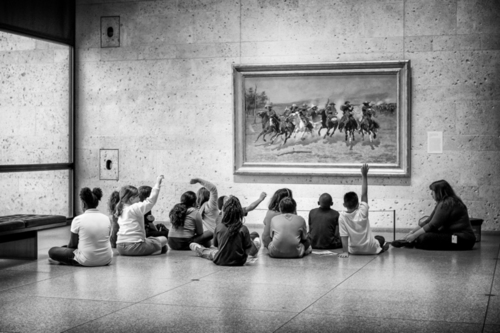 The Fuji X-System cameras and XF lenses have come a long way thanks to Fuji's commitment to fixing problems with firmware updates, rather than just releasing another camera or lens to replace the one with problems. Meet the Fuji XF 18mm f/2 lens, a lens that initially started with some problems, but after several firmware updates, performs quite well and with more than acceptable image quality:
Pros
Solid image quality on par with other professional grade lenses including some full-frame digital-SLR lenses from Canon and Nikon. In fact, in testing I performed, the Fuji lens actually outperformed several of these lenses. Compact and lightweight, almost to the point of looking like a pancake lens. No complaints here when it comes to compactness, especially if you're trying to keep a low profile for candid or street photography shots. The weight of lens is next to nothing which keeps the entire camera system very easy to hold and use for extended periods of time. Fast autofocus. Issues with autofocus have previously plagued the X-Series, but, with firmware updates, these problems are nearly non-existent at this time.
Cons
Construction of the lens seems a little on the flimsy side to me, mainly due to how loose the aperture ring feels when turning it, even though I know it's digitally controlled and not mechanical. While I love how lightweight the lens is, I can't help but to think that the build quality may have taken a hit to achieve the weight. Unlike the XF 35mm f/1.4 lens, which is tack sharp at f/1.4, even out to the edges, the XF 18mm f/2 isn't quite as sharp in the corners until you get the aperture stopped down to f/5.6 or greater……
See more pictures on www.paulkomarek.com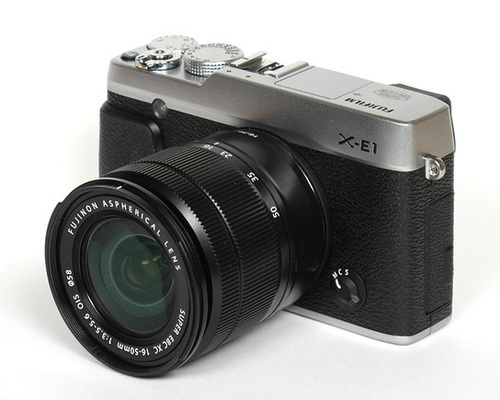 Verdict
The Fujinon XC 16-50mm f/3.5-5.6 OIS is a fairly good standard zoom lens but it doesn't really stand out due to a number of weaknesses. In terms of resolution, the quality is generally high in the image center and decent in the outer image field. The lens relies heavily on auto-correction with respect to its native distortion characteristic which is nothing short of extreme at 16mm. Since most users will never notice this, this is probably an acceptable compromise (albeit a lossy one). The original vignetting is rather heavy at large apertures but also corrected behind the scenes. Lateral CAs are an issue at 16mm at large aperture settings especially in the image corners. Technically there isn't really much to complain about the build quality but you have to live with an all-plastic construction. On the up side, this means a very low weight. Size-wise it is a comparatively big lens though. The AF is reasonably fast and near-silent. We are not yet sure what to think of Fuji's optical image stabilizer. While it surely gives some extra potential, we aren't overly convinced whether Fuji has already mastered all the associated complexities. The field images felt somewhat more consistent with deactivated IS – which reminds us of the other two OIS lenses that we handled so far. If we had to choose between the Fujinon XC 16-50mm f/3.5-5.6 OIS and it's in-house cousin, we would place our bets on the the XR 18-55mm f/2.8-4 OIS. Regarding the sum of its qualities, the XC 16-50mm f/3.5-5.6 OIS is just too expensive in comparison – at least when purchased separately. These extra 2mm at the wide end are an interesting value prop for landscape photographers though and when relying on the provided image auto-correction the results can be quite attractive.
Optical Quality: 2.5 / 5
Mechanical Quality: 2.5 / 5
Price / Performance: 2.5 / 5
See on www.photozone.de
Given that the official Fuji hood for the 23mm is rather on the large (and conspicuous) side! I've been looking at replacing it with a more low-key lens hood – more in keeping with the retro styling of the camera. I've been testing a metal 62mm screw-fit hood today. This looks far more in keeping with the original design aesthetic, and simply screws in to the 62mm thread that the lens has available for filters/hoods etc. I've matched the hood depth to the hood depth of the shallowest section of the Fuji hood – so as to avoid any vignetting. Very happy with the results so far – no only does it look better (IMHO) but the IQ hasn't suffered in tests to date, and there's been zero vignetting……
See on www.dpreview.com