Reviews
…by far the best place of Fuji relevant stories

#x100 #xpro1 #xe1 #xe2 #x100s #x100t #xt1 #xt10 #xphotographer #reviews #stories #manuals #philosophy #quotes #samples #tutorials #comparisons ……
Source: flipboard.com

---
Fujinon XF Lenses
Do you love my work and want to support me? If you're planning on buying camera gear, you can check out above-noted links. Prices remain the same for you, but a small percentage of your purchase value is valued back to me. Thank you!
---
About 2 years ago i made a difficult but rational decision. I decided to let go the most desired camera model i ever owned, the Canon 5D Mark 2. Not just the body, but my complete set of lenses and accessoires i purchased all the years before. I seriously love this camera. I captured so many lovely shots with it, carried it to the highest mountains and to far shores and took some great family videos with it. But as time went by, the big camera bag stayed at home more often. I didn't wanto to carry around all the lenses, the big camera body, and taking pictures in public made everyone look at the guy with the big ass camera. I definitively prefer to stay in the background. So these images were the last ones to be captured by a FF camera…….
Source: www.lichtscheu.org

---
Fuji X-E1
Do you love my work and want to support me? If you're planning on buying camera gear, you can check out above-noted links. Prices remain the same for you, but a small percentage of your purchase value is valued back to me. Thank you!
---
That's really too much. Comparing one of the best cameras of all time, Nikon D800 worth over € 2200 with Fuji X-E1 for some € 500? I totally agree. So why did I do something like that? No mystery. I had the famous Nikon D800 over one week at home and because it is almost exactly one year when I sold my old D700 and bought Fujifilm X-E1, I wanted to try it. The D800 would be definitely my next step in the Nikon line, so I also wanted to know how big difference is between those two cameras – the one I bought and the one I didn't buy. What benefits would I get in D800 against D700? Full frame sensor (no change), giant 36 megapixel resolution instead of the current 12, a high quality video (instead of none). And again, over € 2000 investment into the camera body. It is well known that I chose a small mirrorless camera Fujifilm X-E1. Investments (the body) was below € 500. The camera has an APS-C sensor with 16 megapixels resolution, its video is usable, but it's not the pride of X-E1. The cameras are totally different, how could I compare them? But I had to do it. This urge to tinker with it and maybe even humbly admit that perhaps you might be elsewhere. Or not?…….
Source: www.jiriruzek.net

---
Fuji X-E1
Do you love my work and want to support me? If you're planning on buying camera gear, you can check out above-noted links. Prices remain the same for you, but a small percentage of your purchase value is valued back to me. Thank you!
---
In this post I'll address what I see as the major differences between Fuji's X-E1 and their newly released body update, the X-E2. The refreshing thing about how Fuji is operating these days is all their recent X-Series cameras (aside from the X-A1) share the same APS-C "X-Trans CMOS" sensor so picture quality is nearly identical across all the bodies with the possible exception of the X-E2 and its Lens Modulation Optimizer (more on that later). Removing picture quality from the equation makes doing a head to head comparison much easier. But there are still some notable differences. Let's take a look……..
Source: www.fujivsfuji.com
A lit­tle while ago, I spent some qual­ity time com­par­ing the Fuji X-E1 to the newer X-E2. I tried to give an hon­est appraisal of both cam­eras, point­ing out where the X-E2 had leapt for­ward, and where it still fell short. In that com­par­i­son, I praised the X-E1 for its excel­lent value, image qual­ity, and over­all abil­ity next to its younger sib­ling, even as I declared the X-E2 the over­all bet­ter cam­era. That was back in Jan­u­ary, and things didn't change much until early May, when I picked up a sec­ond X-E2 for wed­ding work, and thought about putting the X-E1 out to pas­ture. Since the X-E1 vs. X-E2 com­par­i­son has been one of my most-searched and most read blogs, I fig­ured it was worth talk­ing about what changed between now and then… and maybe I'll talk a lit­tle bit about why I don't have Fuji's newest dar­ling, the X-T1…….
Source: markschuelerphoto.com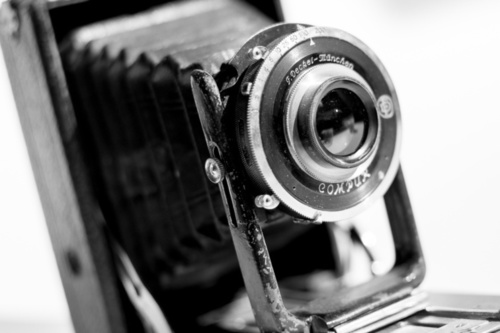 It's nearly a year ago I bougt the Fuji X-E1. I took about 11.000 pho­tos with it in the last year, so it's time for a resumee how it is working.
Before I mostly took pho­tos with a Canon 50Dwith a couple of lenses, namely a Sigma 10–20, a Canon 17−55÷2.8, a 50/1.8 and a 70−200÷2.8. The 70–200 mostly stayed at home because it was too heavy. The rest was car­ried around every hol­i­day, using mostly the 17–55, some­times the 10–20. The cam­era is great, the lenses are good, but it is heavy stuff and being past 30 it got on my back. So I decided to try the Fuji X-E1 and only the 18-55mm Kit lens for a start. It was sup­posed to become a light travel cam­era, used when I did not want to carry the heavy machinery. It turned out to be the best cam­era I have used since the days of film. I immedeately liked the way you set up stuff: there is a time dial, aper­ture is set via a dial at the lense and that's it. Auto ISO or just fixed ISO is selec­ted via the eas­ily access­ible Q-Menu. The set­tings you change are all included in the Q-Menu, access­ible with a simple key press. In the begin­ning Auto­fo­cus was slow. Pain­fully slow. And then the firm­ware updates came in. Kai-Zen at it's finest, Fuji seems to really care about the cus­tom­ers who already bought a cam­era. New firm­ware for the lenses, new firm­ware for the cam­era. And each time it improved some­thing, not only some new fea­ture nobody needed. Except one thing (the beep at the last update) everything improved with an update. In the mean­time the Kit Lens has been joined by the 14/2.8 from Fuji and by an older Canon FD 55/1.2 with an adapter. I some­times miss a tele­photo lens and star­ted think­ing about the 50–200 from Fuji. But on the other hand, I rarely use a tele. The X-E1 has been with me in a lot of situ­ations I would not have car­ried the Canon gear. Using only the kit lens cov­ers about 90% of my pho­to­graphy needs. The wide angle is nice, but with the pan­or­ama func­tion most of the time you do not even need a wide angle……
See on nils.mipi.de
About 3 months ago, as some of you probably already noticed it, I bought my first mirrorless: the Fuji X-E1. And after these months I think I get a proper idea of how good or bad is this camera. This is not going to be an extremely detailed review of the performances of this camera, I didn't do any scientific tests, apart a few photos to compare with my Canon 6D, it's just my experience with this camera. Why I bought this camera? The main reason I wanted this camera was primary to have a good camera always with me, as I don't like to carry my heavy DSLR with me all the times, and maybe because I'm getting older my back told me that he had enough of heavy camera bags, so I needed something light & small, but at the same time I wanted to have a DSLR-like image quality, something that I can't have with a more traditional compact camera or even a prosumer…..
See on musicphotographer.eu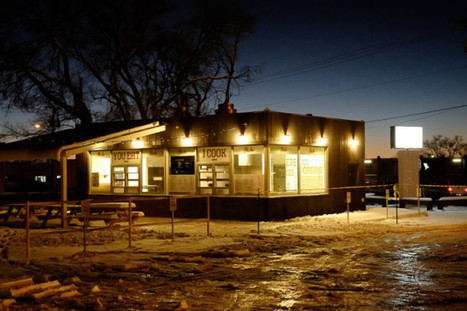 Long-standing readers (hello, Mum) will remember my dalliance last year with the lovely and frustrating Fuji X-Pro1. I eventually gave up on it, and bought the loyal but it turns out unexciting Olympus OMD E-M5 as a replacement. Now as I look at the camera on my desk, it's clear I should have waited (or at least kept the lovely fuji lenses when I sold the X-Pro1). Fuji's widely-praised commitment to firmware updates has improved the performance of their cameras, and there was something I couldn't shake about them that now sees me as the happy owner of a Fuji XE-1. There are 2 stories here and here's the brief version of them both…….
See on www.clearingthevision.com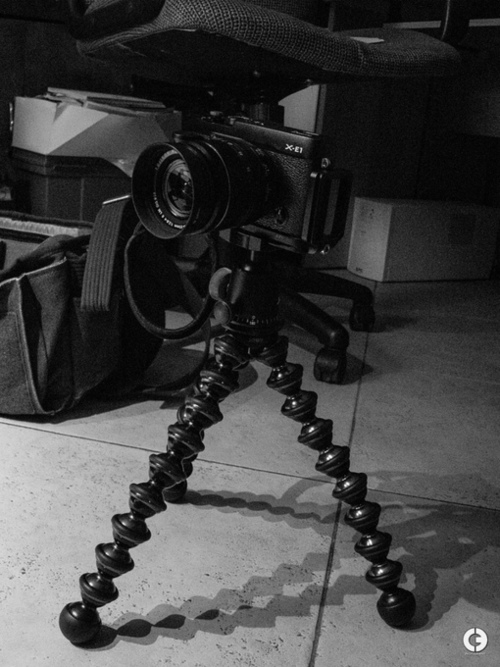 This article began back in May 2013 as I was taking notes of my experiences with the Fuji X-E1. My family was planning a three week trip to Europe to celebrate my daughter's quince (she wisely chose to travel instead of having a blow-out party) and I thought this would be an excellent test of the X-E1 as it's size and weight lent itself to being a top-notch travel camera. Budgetary and weight restrictions forced me to settle on only taking one lens, so the 18-55mm f/2.8-4 kit lens was my best choice. I also packed a GorillaPod Focus for my tripod needs (which, it turns out, were very few)…..
See on www.echenique.com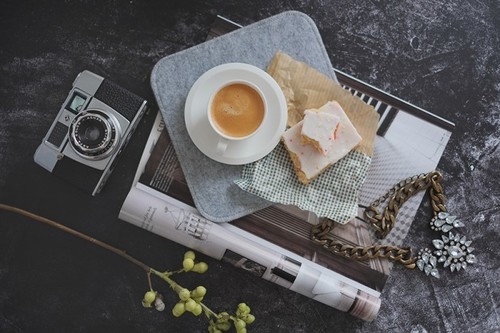 For a long time I have dreamed of a smaller camera, one with plenty of power that can also be easily carried around all day. I must admit that I rarely carry my big Canon EOS Mark 5D iii with me when I`m on the move – you know; traveling, walking, family trips and so on. It´s simply to heavy for me. I only use it for work related projects. So I always end up taking everyday pictures and travel pictures with my iPhone — it's small and portable and always with me. It´s an easy choice and works well in many cases. But as much as I love to play with iPhone photography, the quality often bugs me! I started a hunt for something better than an iPhone camera and something much smaller than my Canon DSLR. I was looking for a camera that I could fit into my little lady handbag without killing my shoulders and back, something that captured amazing quality pictures, had a nice and easy to use design, didn´t make loud noises and had changeable lenses. After looking into many different pocket-sized camera´s and reading endless of reviews the choice became clear. I choose Fuji X-E1……
See on www.bloglovin.com