Reviews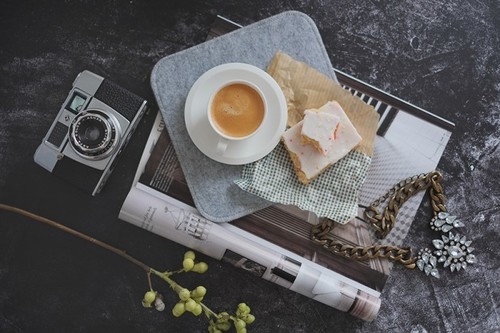 For a long time I have dreamed of a smaller camera, one with plenty of power that can also be easily carried around all day. I must admit that I rarely carry my big Canon EOS Mark 5D iii with me when I`m on the move – you know; traveling, walking, family trips and so on. It´s simply to heavy for me. I only use it for work related projects. So I always end up taking everyday pictures and travel pictures with my iPhone — it's small and portable and always with me. It´s an easy choice and works well in many cases. But as much as I love to play with iPhone photography, the quality often bugs me! I started a hunt for something better than an iPhone camera and something much smaller than my Canon DSLR. I was looking for a camera that I could fit into my little lady handbag without killing my shoulders and back, something that captured amazing quality pictures, had a nice and easy to use design, didn´t make loud noises and had changeable lenses. After looking into many different pocket-sized camera´s and reading endless of reviews the choice became clear. I choose Fuji X-E1……
See on www.bloglovin.com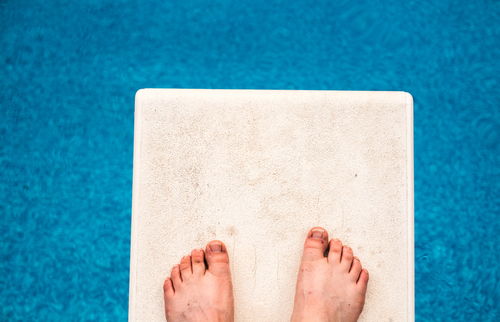 In 2012 Fuji was releasing a new camera something Retro, something interchangeable. They had released the Fuji X100 the previous year which took the photo industry and photographers by surprise and storm. Alas the Fuji X-Pro1 arrived and I got one I was one of the first people in my city to own one. I got the 35mm and the 18mm and I was excited about photography again. BOOM! I went shooting and I was amazed…. sort of, I had been so used to my Nikons image quality I was trying to compare them to the Fuji and I was well disappointed, Lightroom couldn't manage the files properly due to Fuji's brand new X-Trans sensor. So I was disappointed so fast and upset I gave up on the camera not even a year into owning it. The Fuji is now owned by a very nice freelance photographer, but I forget her name. There I was back in my comfort zone with my Nikons all snug as a bug and shooting happily, but I was missing something. When I had the Fuji X-Pro1 I got into street Photography and I loved it, although I wasn't terribly pleased with result I loved going downtown and walking the street and interacting with complete strangers and the Fuji gave me that freedom that my Nikons didn't. The fact that their big and and scream professional was actually a downside for wanting to be invisible to strangers. So I through 2011 and the better half of 2012 with my Nikons, I also took a trip to Rome with my family, a family friend was getting married and I offered to photograph the wedding. Wow I was in Rome it was amazing and it also gave me the travel bug, but thats also another story……
See more pictures on www.aboonephoto.com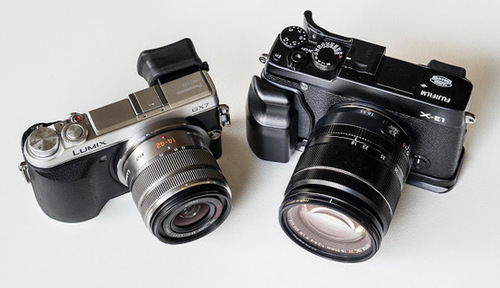 Summary  The X-E1 and  GX7 might appear to occupy a similar retro, look-a-Leica market position. But each provides a very different operating  experience and  is likely to appeal to a different user group. My advice — Try before you buy. If you really like one of these cameras you might hate the other. My pick ?  There is no way the  X-E1, (or the improved X-E2) or GX7 will tempt me away from my GH3, even though they have slightly (GX7) or substantially (X-E1/2) better high ISO  picture quality. Performance, ergonomics and the user experience all favour the GH3. By the way, the latest rumor I am reading  about the Fuji X-Cams is that the next model will have a hump top, DSLR style shape. I guess Fuji wants to be in all the key market slots. It will be interesting to see if they stay with the "Old tech" control system or go with the flow and use a Mode Dial and Control Wheel interface……
See on cameraergonomics.blogspot.de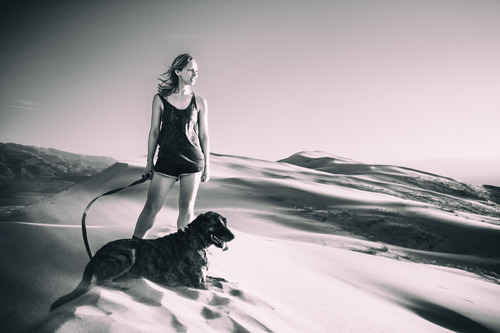 I used the Fujifilm X-E1 for 9 months as a lightweight alternative to my Canon EOS 6D. As the saying goes, the best camera you have is the one you have with you and sometimes a large DSLR is less appealing when you're on the go. The X-E1 was my sole camera for hikes through Death Valley, Big Sur, Mojave National Preserve, and a two week trip to Vietnam. I took a total of 10,451 photographs with my X-E1 for an average of about 40 photographs per day for 9 months. (I can thank my intervalometer for those numbers). Most of those 10,000 photographs were taken with one lens: the Fujinon XF 18mm f/2.0 R. The 18mm prime was the only autofocus Fuji lens that I ever used with the camera and despite being regarded as the "least good" of the XF lenses, it makes some great photos (I also used the cheap Rokinon 8mm f/2.8 Fisheye on occasion). I can honestly say that I love many of the photographs that I took with the X-E1 over the last 9 months and they directly rival (and in some areas exceed) the quality of my 6D…..
See more pictures on www.lonelyspeck.com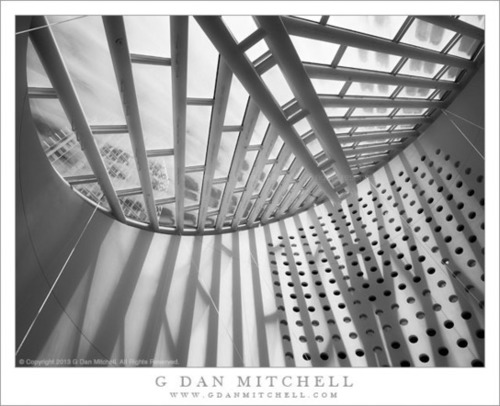 Until recently I have photographed almost exclusively with DSLR gear – full frame for perhaps eight years, cropped sensor before that, and 35mm film back in the prehistoric era – with a varying set of lenses, a large tripod, and others bits and pieces of support gear. This gear works very well for me, but it is not small or light. With the prospect of a three-week overseas trip ahead of me, earlier this year I decided to look at smaller and lighter options that might work for the specific purposes I had in mind. My basic criteria included:
Excellent image quality. While I was willing to consider some of the excellent four thirds systems, I was more inclined to get an APS-C cropped sensor format body. In addition, I needed a system that would provide excellent lens quality across a range of focal lengths.
Small size and light weight. Because our intention was to limit ourselves to carry-on luggage, weight and size of body, lenses, and associated gear were an issue. My goal was to be able to carry my entire kit in a small messenger bag with room left over for other equipment such as a small laptop, a small hard drive, chargers and adapters, and other gear.
Good functionality and reliability. The camera and lenses needed to be of high quality and to cover the range of needs that I might have in terms of focal lengths and apertures. Interchangeable lenses would be necessary. The gear needed to be reliable and relatively quick and easy to use. Since I would be shooting almost exclusively handheld, something with the responsiveness and simplicity of a street photography camera would make sense.
…..
See on www.gdanmitchell.com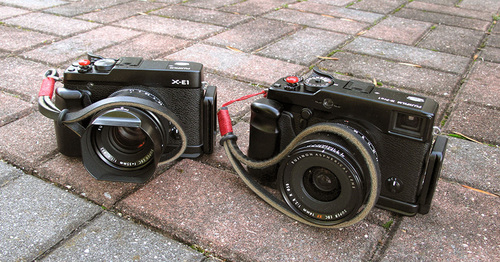 I've been getting a lot of questions about the Fuji X cameras I've been using.  I thought it might be useful to share my thoughts on why I went with Fuji and have both the X-Pro 1 and X-E1 along with the X100. I was getting tired of lugging 40 lbs of gear in a backpack.  I was intrigued by the "mirrorless" revolution and started to investigate what was out there.  The Sony left me cold, feeling more like an electronic device rather than a camera. The Olympus is a micro 4/3 sensor and I wanted at least APS C.  I wanted the bokeh and performance that a bigger sensor would provide.  That said, the new Olympus is getting rave reviews for its performance. I think Michael Reichman said it best in his recent review, "MFT used to mean some compromises when it came to image quality, but those days are past. Only the most neurotic pixel peeper will find anything to kvetch about with files from the Olympus E-M1 and its contemporaries." After much research, I settled on the retro looking X100, a dedicated 23mm interchangable lens camera. I admit, I fell for its retro looks and unique and highly regarded dual optical/EVF viewfinder.  It has its quirks such as slow focus speed, however, when I opened the first file of a family that asked me to photograph them for a Christmas card, I was ASTOUNDED!   The color, tones and sharpness of the images were truly breathtaking….. 
See on johnbarclayphotography.com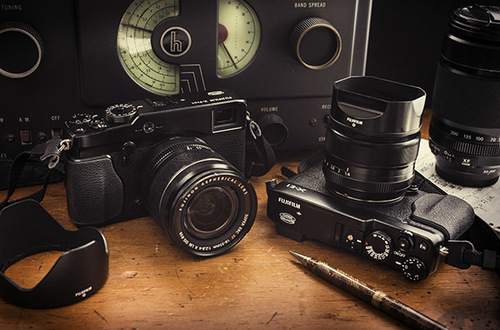 I have been using the Fuji X-Pro1 since it first came out, and have to say I am more than pleased with the the way this camera works, not to mention the excellent quality of its images. When if first came out, the X-Pro1 drew some criticism for is slow focus. In the interim, Fuji has remained faithful to the brand and has continually issued firmware updates that have improved the speed of auto-focus along with adding sophisticated focus peaking for improved manual focus. In addition to consistently introducing new lenses, both primes and zooms, to support this system, Fuji has also introduced new models that can also use the same set of accessories. While the X-Pro1 remains the more expensive flagship model, there are now three other models below it that use the same lenses. The bottom two models, the X-A1, and new X-M1 are specifically aimed at entry level users, but the X-E1,which is the model just below the X-Pro1 shares many of the features of its bigger brother but lacks its hybrid viewfinder. Because these cameras are essentially the same inside I am not going to present comparative images from them. The results would be the same. Instead, I will concentrate on the different features of each camera to see why someone would want one over the other. Of course another interesting consideration would be to own both….

Let me start off by saying that I'm a FujiFilm user, I'm good friends with FujiFilm and I've been using all their cameras and own a FujiFilm X-E1. However I also own a Leica R4 with some lenses and I love that camera for analogue, and am also connecting those lenses to my X-E1 and soon Sony A99. In my reviews I however always try to take a 100% neutral view on the products so I have to start by saying that there was NO preference what so ever to start with and the review is 100% my honest opinion. For some time now people have been asking me "which camera should I buy, should I buy the Leica or the FujiFilm", I always said "get the FujiFilm" for the simple reason you can buy 6-7 X-E1′s for the price of 1 Leica, and the same goes for the lenses, if your budget is unlimited that's another story of course, but most people have to keep within a budget and with the prices of the Fuji lenses compared to the Leica lenses… well let's say you can buy a nice collection of Fuji glass for the price of one Leica lens. But because I always want to be complete in my advise and I never shot with a digital Leica before I decided it was time to test the M9 during a small photo walk and compare the two, swap lenses etc. I only could use the Leica on one day due to the limited time I could borrow the camera, but I think when reading this you will get a good idea of what the differences are. I would love to use the system a while longer and with more lenses but for now this will have to do…..
See on www.frankdoorhof.com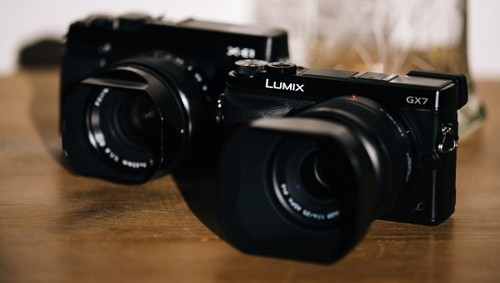 Als Fuji es geschafft hat, eine kleine spiegellose Kamera mit einem APS-C Sensor zu versehen und zu einem halbwegs erträglichen Preis auf den Markt zu bringen, dachte ich mir: Micro Four Thirds ist tot. Diese Sensorgröße mit dem Verlängerungsfaktor 2 und dem Format 4:3 hatte bei seiner Entwicklung von Panasonic und Olympus seine Berechtigung, aber mittlerweile sind die Preise für Fotosensoren gesunken und selbst Einstiegsmodelle im gehobenen DSLR Bereich haben einen Vollformatsensor. Im Gegensatz zu den "ausgewachsenen" DSLR Kameras spricht für die kleinen spiegellosen Modelle deren Größe, aber ein APS-C Sensor ist rund 40% größer als ein µFT Sensor und das bedeutet viele Vorteile: bessere Freistellungsmöglichkeiten, weniger Rauschanfälligkeit, bessere Weitwinkeloptionen, … Also: warum eine mikro-fourthirds Kamera kaufen, wenn es für ähnliches Geld eine bessere Kamera gibt? Diese Frage stellte ich mir, da ich ja schon öfter eine Lumix µFT Kamera (eins, zwei, drei) in der Hand hielt, beantwortete sie mit "Mikro Four Thirds ist tot" und kaufte mir selbst eine Fuji X-E1 für unterwegs……
See on www.stefangroenveld.de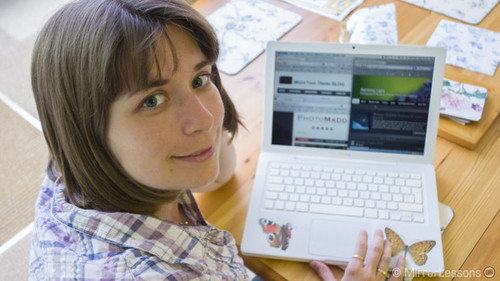 It only takes a few minutes of browsing the Web to discover popular websites such as Steve Huff Photo or the Phoblographer, but what about lesser-known sites that talk about mirrorless cameras? Don't they need some time in the spotlight too? Since we started our blog back in January, we've come across some real gems, which is what spurred us to create this top 10 list and share it with you. If you too have come across a site you feel deserves recognition, or if you have a site where you review mirrorless cameras, do not hesitate to let us know in the comments section! ….
Thank you very much Heather for your appreciation. I´m proud to be your number 1 ;-))