Reviews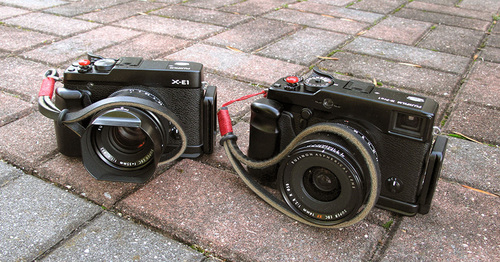 I've been getting a lot of questions about the Fuji X cameras I've been using.  I thought it might be useful to share my thoughts on why I went with Fuji and have both the X-Pro 1 and X-E1 along with the X100. I was getting tired of lugging 40 lbs of gear in a backpack.  I was intrigued by the "mirrorless" revolution and started to investigate what was out there.  The Sony left me cold, feeling more like an electronic device rather than a camera. The Olympus is a micro 4/3 sensor and I wanted at least APS C.  I wanted the bokeh and performance that a bigger sensor would provide.  That said, the new Olympus is getting rave reviews for its performance. I think Michael Reichman said it best in his recent review, "MFT used to mean some compromises when it came to image quality, but those days are past. Only the most neurotic pixel peeper will find anything to kvetch about with files from the Olympus E-M1 and its contemporaries." After much research, I settled on the retro looking X100, a dedicated 23mm interchangable lens camera. I admit, I fell for its retro looks and unique and highly regarded dual optical/EVF viewfinder.  It has its quirks such as slow focus speed, however, when I opened the first file of a family that asked me to photograph them for a Christmas card, I was ASTOUNDED!   The color, tones and sharpness of the images were truly breathtaking….. 
See on johnbarclayphotography.com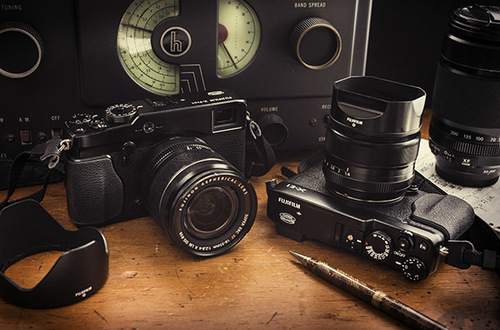 I have been using the Fuji X-Pro1 since it first came out, and have to say I am more than pleased with the the way this camera works, not to mention the excellent quality of its images. When if first came out, the X-Pro1 drew some criticism for is slow focus. In the interim, Fuji has remained faithful to the brand and has continually issued firmware updates that have improved the speed of auto-focus along with adding sophisticated focus peaking for improved manual focus. In addition to consistently introducing new lenses, both primes and zooms, to support this system, Fuji has also introduced new models that can also use the same set of accessories. While the X-Pro1 remains the more expensive flagship model, there are now three other models below it that use the same lenses. The bottom two models, the X-A1, and new X-M1 are specifically aimed at entry level users, but the X-E1,which is the model just below the X-Pro1 shares many of the features of its bigger brother but lacks its hybrid viewfinder. Because these cameras are essentially the same inside I am not going to present comparative images from them. The results would be the same. Instead, I will concentrate on the different features of each camera to see why someone would want one over the other. Of course another interesting consideration would be to own both….

Let me start off by saying that I'm a FujiFilm user, I'm good friends with FujiFilm and I've been using all their cameras and own a FujiFilm X-E1. However I also own a Leica R4 with some lenses and I love that camera for analogue, and am also connecting those lenses to my X-E1 and soon Sony A99. In my reviews I however always try to take a 100% neutral view on the products so I have to start by saying that there was NO preference what so ever to start with and the review is 100% my honest opinion. For some time now people have been asking me "which camera should I buy, should I buy the Leica or the FujiFilm", I always said "get the FujiFilm" for the simple reason you can buy 6-7 X-E1′s for the price of 1 Leica, and the same goes for the lenses, if your budget is unlimited that's another story of course, but most people have to keep within a budget and with the prices of the Fuji lenses compared to the Leica lenses… well let's say you can buy a nice collection of Fuji glass for the price of one Leica lens. But because I always want to be complete in my advise and I never shot with a digital Leica before I decided it was time to test the M9 during a small photo walk and compare the two, swap lenses etc. I only could use the Leica on one day due to the limited time I could borrow the camera, but I think when reading this you will get a good idea of what the differences are. I would love to use the system a while longer and with more lenses but for now this will have to do…..
See on www.frankdoorhof.com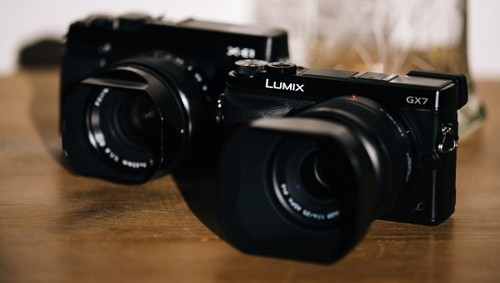 Als Fuji es geschafft hat, eine kleine spiegellose Kamera mit einem APS-C Sensor zu versehen und zu einem halbwegs erträglichen Preis auf den Markt zu bringen, dachte ich mir: Micro Four Thirds ist tot. Diese Sensorgröße mit dem Verlängerungsfaktor 2 und dem Format 4:3 hatte bei seiner Entwicklung von Panasonic und Olympus seine Berechtigung, aber mittlerweile sind die Preise für Fotosensoren gesunken und selbst Einstiegsmodelle im gehobenen DSLR Bereich haben einen Vollformatsensor. Im Gegensatz zu den "ausgewachsenen" DSLR Kameras spricht für die kleinen spiegellosen Modelle deren Größe, aber ein APS-C Sensor ist rund 40% größer als ein µFT Sensor und das bedeutet viele Vorteile: bessere Freistellungsmöglichkeiten, weniger Rauschanfälligkeit, bessere Weitwinkeloptionen, … Also: warum eine mikro-fourthirds Kamera kaufen, wenn es für ähnliches Geld eine bessere Kamera gibt? Diese Frage stellte ich mir, da ich ja schon öfter eine Lumix µFT Kamera (eins, zwei, drei) in der Hand hielt, beantwortete sie mit "Mikro Four Thirds ist tot" und kaufte mir selbst eine Fuji X-E1 für unterwegs……
See on www.stefangroenveld.de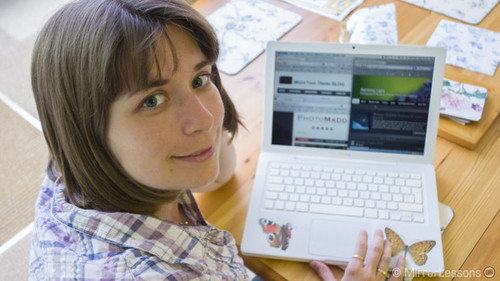 It only takes a few minutes of browsing the Web to discover popular websites such as Steve Huff Photo or the Phoblographer, but what about lesser-known sites that talk about mirrorless cameras? Don't they need some time in the spotlight too? Since we started our blog back in January, we've come across some real gems, which is what spurred us to create this top 10 list and share it with you. If you too have come across a site you feel deserves recognition, or if you have a site where you review mirrorless cameras, do not hesitate to let us know in the comments section! ….
Thank you very much Heather for your appreciation. I´m proud to be your number 1 ;-))
A few weekends ago I popped up to see Pacific Rim on the IMAX in Waterloo, and thought I would try and get a spot of street photography in down at the Southbank by the river. The lovely thing about the Southbank is the sheer variety of people you see wandering about, and while I'm still working on my confidence in terms of approaching people for photos, there is certainly a lot of scope for getting some great shots. I thought I would round up a few of the shots that I took, and do a bit of a breakdown on the settings I used and reasons why, so others can hopefully benefit. The great thing about street photography is that it doesn't need any fancy equipment or even expensive lenses – photos usually have a deep depth of field, so any lens will do, and whether you use a zoom lens or just use a prime and zoom with your feet is up to you.
Use a small camera
I was using a Fuji X-E1 as it's smaller than the average dSLR, and doesn't draw much attention to itself, so I could walk around with it on, and just lift it to my face, compose and fire in a matter of seconds. If you have a digital camera (or film for that matter) that can be set to manual mode then all the following applies, but for street photography, I would advise a smallish camera…..
See more pictures on alpower.com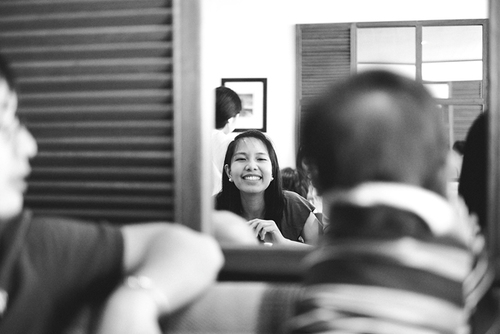 The Fuji X-E1 is the best ever camera I've ever owned!
It's not like I've owned tons of cameras already,  but I've been through the same journey as a lot of you did. I started with a big badass DSLR, a Canon 500D (which is small by the way as its an entry level DSLR). It was the camera that brought me to the world of photography and expenses. A few years with it, and I got settled with a 35/1.4 and 85/1.8 setup which was the best combo for my style of photography, but mostly it was the 35L that I got to use 90% of the time. After a while, I found it too cumbersome and heavy to be packing all the gear, when we went into trips or just went out with family or friends. I didn't enjoy having to bring a big and heavy camera just to capture precious moments…..
See more pictures on mikeangphoto.blogspot.fr
Back in January I cheekily asked Fuji if I could borrow an X-E1 from them. I never thought they would agree but they did! I was very intrigued by it and thought that its extra flexibility over my X100 would be a great benefit to me. I was, and still am, most interested in the fantastic 35mm f1.4 lens as the results I'd seen from it are nothing short of spectacular. Fuji sent me an X-E1 to test but they sent it with the 18-55mm, a lens I had no interest in.
One of my main reasons for getting the X100 was to strip down my equipment and concentrate on just one lens. I had sold my old DSLR and 24-70mm f2.8 to get it so to get to use another zoom wasn't what I'd hoped for but I was still super thrilled to have been given the opportunity to use one. It was before my X Photographer status too. So I eagerly put the lens on the body, raised it to my eye and nearly dropped it! It was so front heavy. The X-E1 has the same lack of grip that my X100 has so to mount a fairly heavy lens (by Fuji standards)  on the front seemed very out of place but this wasn't to be what I disliked about this setup…..
See more great pictures on paulpride.com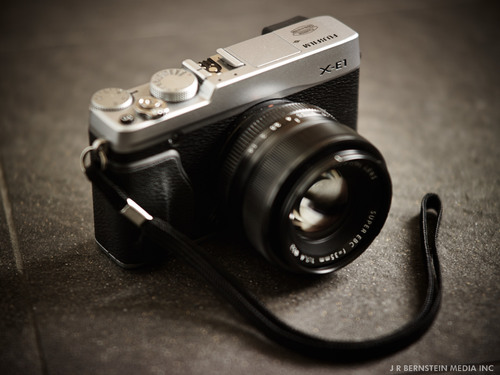 If you have read my Fujifilm X-Pro1 review (which, by now, you should have), you'll know that I was very impressed. So going into this review, and knowing what I knew of the camera, I was somewhat sceptical of the X-E1 living up to my demands. (SPOILER ALERT!) Sadly, I have to confess that my fears were not completely unfounded. In short, the X-E1 is not the camera for me. I'd rather just pony-up the extra $400 to get the X-Pro1. To me, the X-E1 is missing of bit of the magic that the X-Pro1 has. While a little quirky, the X-Pro1 is a splendid camera to use.  The saving-grace of the X-Pro1 is its brilliant hybrid viewfinder. It makes every other minor quibble…well, minor.  But, without the hybrid viewfinder, I found the overall experience of the X-E1 less to my liking……
Conclusion
While I might not love the X-E1 like I do the X-Pro1, it's hard not to at least like it. After all, it performs like a champ, uses the same great range of Fujinon XF lenses as the X-Pro1, is small and light-weight, and looks like a million bucks! For some people, I think the X-E1 is probably the perfect compromise  It has most of the same professional features as the X-Pro1, but is a smaller, lighter, more consumer-friendly package, and would certainly be a welcome gift by any photo enthusiast…..

See more pictures on www.jrbernstein.com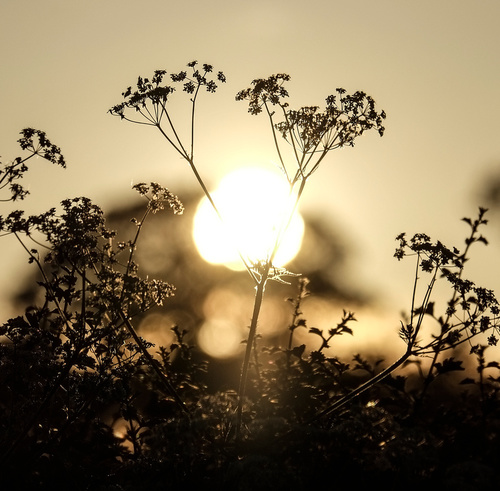 A rather big box arrived at the gallery this morning, furiously cutting through a million miles of tape and plastic air bags, lay my new lens, the 55-200 mm. It looked impressive and had a nice heft, not too heavy not too light. Quickly grabbed the X pro, locked into place nicely. Initial thoughts are very well made feels and looks good. The balance of the camera is quite even. Did the firmware upgrade, and had a play. Image quality is awesome, no I'm not bullshitting this glass is good, I would say a tad sharper than my 70-200 f2.8 vr2. Contrast is good too. The hood is nice and large and thankfully not a tulip one. The image stabilization works very well, however I think it will suck the hell out of the battery. Zoom ring is a trifle stiff but the aperture ring is a delight positive clicks. Not impressed by not having the aperture markings on the lens, this is a faux pas to me, you read the aperture in the viewfinder. I like to use it by setting it beforehand without having to raise the camera to my eye. The OVF is a waste of time so it's EVF only with this baby attached. The light this evening is fabulous so I'm off to give it a workout. Well after spending a couple of hours out in the lanes. I am more than impressed by the image quality,and all round handling of the X pro 55-200 combo. Some of my shots tonight were direct into the setting sun testing out its flare handling, very very good, one of the flaws in my Nikon 70-200 was side flare, the Fuji lens showed none of those issues at all.  That said the lens does struggle with focus, sometimes on seemingly easy to focus subjects. Macro focus is good I've never had a 300 mm focus so close. Overall I would score the lens 9/10. My lens roadmap is complete, the Nikons are being retired. Next up another body i think an XE 1, and leave the 55-200 on that…..
See more pictures on www.thebigpicturegallery.com