Reviews
A few weekends ago I popped up to see Pacific Rim on the IMAX in Waterloo, and thought I would try and get a spot of street photography in down at the Southbank by the river. The lovely thing about the Southbank is the sheer variety of people you see wandering about, and while I'm still working on my confidence in terms of approaching people for photos, there is certainly a lot of scope for getting some great shots. I thought I would round up a few of the shots that I took, and do a bit of a breakdown on the settings I used and reasons why, so others can hopefully benefit. The great thing about street photography is that it doesn't need any fancy equipment or even expensive lenses – photos usually have a deep depth of field, so any lens will do, and whether you use a zoom lens or just use a prime and zoom with your feet is up to you.
Use a small camera
I was using a Fuji X-E1 as it's smaller than the average dSLR, and doesn't draw much attention to itself, so I could walk around with it on, and just lift it to my face, compose and fire in a matter of seconds. If you have a digital camera (or film for that matter) that can be set to manual mode then all the following applies, but for street photography, I would advise a smallish camera…..
See more pictures on alpower.com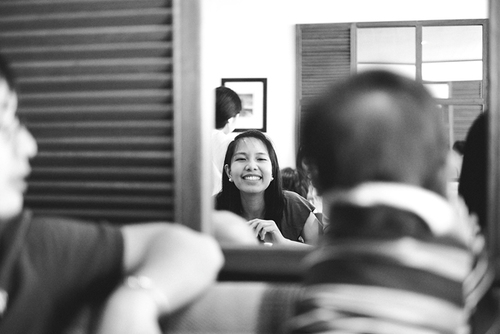 The Fuji X-E1 is the best ever camera I've ever owned!
It's not like I've owned tons of cameras already,  but I've been through the same journey as a lot of you did. I started with a big badass DSLR, a Canon 500D (which is small by the way as its an entry level DSLR). It was the camera that brought me to the world of photography and expenses. A few years with it, and I got settled with a 35/1.4 and 85/1.8 setup which was the best combo for my style of photography, but mostly it was the 35L that I got to use 90% of the time. After a while, I found it too cumbersome and heavy to be packing all the gear, when we went into trips or just went out with family or friends. I didn't enjoy having to bring a big and heavy camera just to capture precious moments…..
See more pictures on mikeangphoto.blogspot.fr
Back in January I cheekily asked Fuji if I could borrow an X-E1 from them. I never thought they would agree but they did! I was very intrigued by it and thought that its extra flexibility over my X100 would be a great benefit to me. I was, and still am, most interested in the fantastic 35mm f1.4 lens as the results I'd seen from it are nothing short of spectacular. Fuji sent me an X-E1 to test but they sent it with the 18-55mm, a lens I had no interest in.
One of my main reasons for getting the X100 was to strip down my equipment and concentrate on just one lens. I had sold my old DSLR and 24-70mm f2.8 to get it so to get to use another zoom wasn't what I'd hoped for but I was still super thrilled to have been given the opportunity to use one. It was before my X Photographer status too. So I eagerly put the lens on the body, raised it to my eye and nearly dropped it! It was so front heavy. The X-E1 has the same lack of grip that my X100 has so to mount a fairly heavy lens (by Fuji standards)  on the front seemed very out of place but this wasn't to be what I disliked about this setup…..
See more great pictures on paulpride.com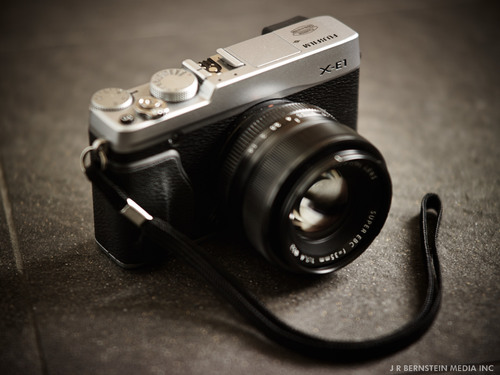 If you have read my Fujifilm X-Pro1 review (which, by now, you should have), you'll know that I was very impressed. So going into this review, and knowing what I knew of the camera, I was somewhat sceptical of the X-E1 living up to my demands. (SPOILER ALERT!) Sadly, I have to confess that my fears were not completely unfounded. In short, the X-E1 is not the camera for me. I'd rather just pony-up the extra $400 to get the X-Pro1. To me, the X-E1 is missing of bit of the magic that the X-Pro1 has. While a little quirky, the X-Pro1 is a splendid camera to use.  The saving-grace of the X-Pro1 is its brilliant hybrid viewfinder. It makes every other minor quibble…well, minor.  But, without the hybrid viewfinder, I found the overall experience of the X-E1 less to my liking……
Conclusion
While I might not love the X-E1 like I do the X-Pro1, it's hard not to at least like it. After all, it performs like a champ, uses the same great range of Fujinon XF lenses as the X-Pro1, is small and light-weight, and looks like a million bucks! For some people, I think the X-E1 is probably the perfect compromise  It has most of the same professional features as the X-Pro1, but is a smaller, lighter, more consumer-friendly package, and would certainly be a welcome gift by any photo enthusiast…..

See more pictures on www.jrbernstein.com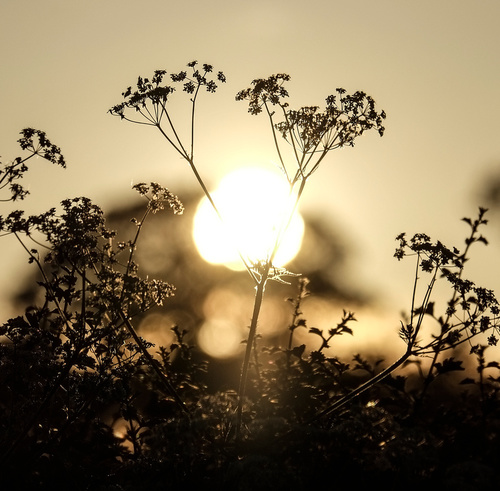 A rather big box arrived at the gallery this morning, furiously cutting through a million miles of tape and plastic air bags, lay my new lens, the 55-200 mm. It looked impressive and had a nice heft, not too heavy not too light. Quickly grabbed the X pro, locked into place nicely. Initial thoughts are very well made feels and looks good. The balance of the camera is quite even. Did the firmware upgrade, and had a play. Image quality is awesome, no I'm not bullshitting this glass is good, I would say a tad sharper than my 70-200 f2.8 vr2. Contrast is good too. The hood is nice and large and thankfully not a tulip one. The image stabilization works very well, however I think it will suck the hell out of the battery. Zoom ring is a trifle stiff but the aperture ring is a delight positive clicks. Not impressed by not having the aperture markings on the lens, this is a faux pas to me, you read the aperture in the viewfinder. I like to use it by setting it beforehand without having to raise the camera to my eye. The OVF is a waste of time so it's EVF only with this baby attached. The light this evening is fabulous so I'm off to give it a workout. Well after spending a couple of hours out in the lanes. I am more than impressed by the image quality,and all round handling of the X pro 55-200 combo. Some of my shots tonight were direct into the setting sun testing out its flare handling, very very good, one of the flaws in my Nikon 70-200 was side flare, the Fuji lens showed none of those issues at all.  That said the lens does struggle with focus, sometimes on seemingly easy to focus subjects. Macro focus is good I've never had a 300 mm focus so close. Overall I would score the lens 9/10. My lens roadmap is complete, the Nikons are being retired. Next up another body i think an XE 1, and leave the 55-200 on that…..
See more pictures on www.thebigpicturegallery.com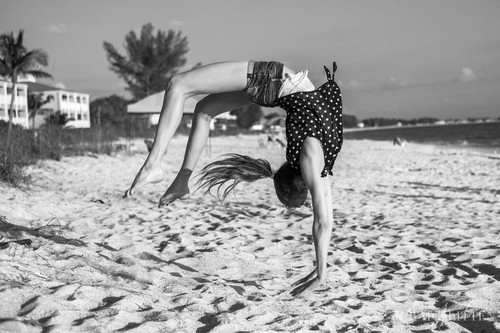 The Fuji X-E1 is the camera that started it all, and ended it all for me. When the Fuji X100 was announced two years ago, I immediately thought that it was the camera that I'd been longing for. It was small and light, housed an ample APS-C image sensor and offered a built-in, fixed 35mm (equivalent) f/2 lens (my favorite focal length). I thought it was perfect, and I was keen to the fact that it was made with metal parts as well as physical dials and levers like cameras of old. At the time though, I had wished that it came in black. Ultimately, I did not buy the Fuji X100 because of all the jumbled reviews, and I began to look elsewhere…..
Marcia, Marcia, Marcia
I started this informal review with the statement: "The Fuji X-E1 is the camera that started it all, and ended it all for me." The X-E1 (Jan) is the camera that got me into the Fuji X system. I bought it first along with the 18-55 zoom. I'm not really a zoom guy except by necessity, and the flexible 18-55 will be an excellent stand-by lens for me for various assignments. I also bought the XF 18mm f/2 lens along with the XF 35mm f/1.4 lens (a 28mm and a 50mm for all intents and purposes) to carry most of the burden. In other words, the two prime lenses will be the lenses I turn to the most. I have decided that the X-Pro 1 is more suitable for me though, so I bought two X-Pro 1 bodies and sold my X-E1. The deciding factors include the amazing hybrid viewfinder, the larger, more substantial build, the missing flash (I don't really like flash anyway, and it's just one more thing to break), the superior rear LCD, the preferable rear command dial, the locking shutter speed dial, and finally, and most importantly, a play button that is in the CORRECT place. The X-E1 is a fine camera with some talents of it's own, but at the end of the day, for professional work, I much prefer the bigger sister, the Fuji X-Pro 1 (Marcia).
See on streetphotoworkshops.com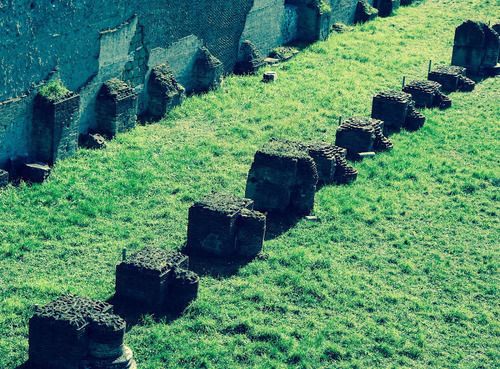 I bought the Fuji X-E1 in January, and I am very satisfied with it. I really think that it is  'best digital camera of 2012′ as I do not know which other camera should receive that award. I find it that good! Previously I used the very good  Fujifilm X10, about which I wrote a few times. However I wanted a camera that provides me with better image quality and more varied tools. Is the Fujifilm X-E1 the right choice? In this review – which will be split in several parts – I hope to answer this.
Update: Adobe has released the Adobe Camera Raw 7.4 which greatly improves the support for Fuji X-E1 Raw files. Until now I think it was better to shoot Jpegs (gorgeous) than to struggle with Raw files. However, Adobe Photoshop and Adobe Lightroom have now improved support.
You can jump straight to my comparison of before and after Raw processing in Photoshop Lightroom.

My Fujifilm X-E1 kit consists of: X-E1 + XF 18-55mm ($1399 on Amazon) and the XF 35mm lens (for $599). The Fuji X-E1 is the second interchangeable body in Fujifilm mirroless system, and keeps most features of it's more expensive predecessor – the X-PRO1. A camera system, as opposed to compact digital cameras, is only as good as the lenses available for it. Fujifilm X interchangeable lens system is pretty young and has only a small number of lenses compared to Canon or Nikon. However the lenses launched until now are very good.
update: to see a photo gallery with photos shot with the Fujifilm X-E1 and the XF 18-55 you can view my photo gallery from Rome. I also added a new pictures gallery, this time from Pompeii. I took all the photos with the Fujifilm XF 18-55 which I like more and more……
Conclusions
This is an ongoing review, so i will expand on different points. For me using the Fujifilm X-E1 is a new experience and a learning process. I really hope to understand all the quirks, and put to use all the best features.
I bought the X-E1 as a travel camera. My main usage for the camera – I thought – was going to be travel photography. However, the more I shoot with the new Fuji I realize what a well-rounded camera it is. I have shot the Fuji at a press conference recently and I am very happy with the results. The biggest quality of life improvement for me was the quality of the camera output. I have to edit the files in Lightroom far less than before.
See on andreinicoara.com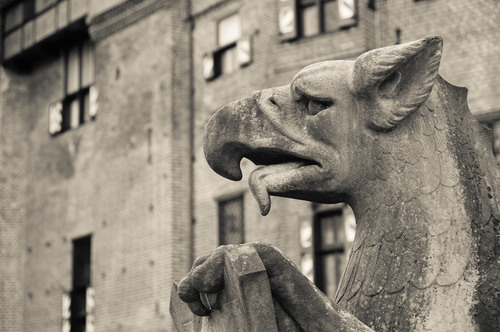 We already published a few Fujinon XF lens reviews (Fujinon XF 60mm macro and the Fujifilm XF 18-55mm), but this Fujifilm X-E1 review is our first Fujifilm camera review. The Fujifilm X-E1 was announced in 2012, just before the Photokina. This camera is in many aspects very similar to the early 2012 Fujifilm X-PRO, but the X-E1 is more economically priced. This price advantage is due to the omission of the hybrid viewfinder, in favor of an electronic viewfinder with a higher resolution. Also, the screen on the back of the camera has a lower resolution. The Fujifilm X-E1 is, like the Fujifilm X-PRO, a high-end camera. The target audience for this camera consists of passionate amateur and professional photographers who want a handy camera, but with an exceptionally high quality…..
Conclusion Fujifilm X-E1 review
The Fujifilm X-E1 is a beautiful, solid and easy to use camera with high image quality. In terms of resolution, dynamic range and signal to noise ratio, this camera equals a professional SLR camera with a full frame sensor. It is an ideal camera for travel photography or street photography. Your presence will be much less obtrusive than with a professional SLR camera. But the image quality will be of the same high level. The image quality of the jpg files is so good, that for almost every photographer there's no real need to shoot in RAW. The Fujifilm X-E1 is a camera that gives you the fun in photography and lets you forget all the technology that comes with it. The measurement results for this Fujifilm X-E1 review are shown in the Fujifilm X-E1 test report.

See on www.camerastuffreview.com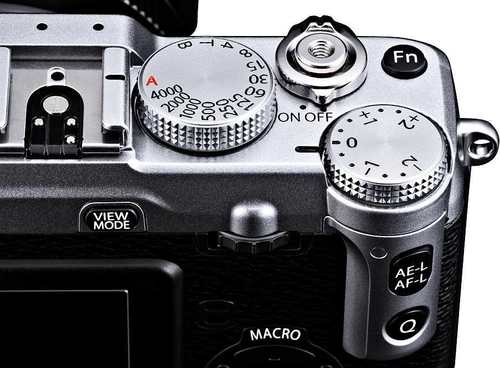 Conclusion
The Fujifilm X-E1 is a camera that aims right at the heart of old-school photographers stuck in the new age. It employs a rangefinder design that is sure to attract many, but at the same time, its bulky, block-like design might not appeal to some part of the audience. But moving past the form factor, the images out of the X-E1 are absolutely stunning, requiring little to no editing for any sort of colour or contrast enhancement. The noise levels remain fairly low even through the highest ISO's and Fujifilm's X-Trans sensor does a good job of simulating film grain to lend an old-school look to the images (if needed).
The lens ecosystem Fujifilm has built for the X-E1 is quite nice, with a strong initial focus on prime lenses. There's a 14mm f/2.8R, an 18mm f/2.8, a 35mm f/1.4 and a 60mm f/2.0 Macro. Fuji's already added the 18-55 zoom and plans on bringing a 55-200mm f/3.5-4.8 and a 10-24mm f/4.0 in the latter half of 2013, along with a new 56mm f/1.4 prime lens as well. All in all, the X-E1 is a superb camera with excellent image quality, but we just wish the AF module could keep up with the sensor's performance. It would also be nice if the continuous AF mode just track focus and shoot off frames when the shutter button is pressed, instead of working on reacquiring AF. Leaving these few quirks aside, the X-E1 is one hell of a camera, a mirrorless that can actually function as a substitute to the bulky DSLR for many users. If you're in the market for a DSLR, or want a camera system that will give you great images, then you might want to look at getting the X-E1.
See on networkedblogs.com
The Fujifilm X-E1 is the second mirrorless model from the company to use the X-mount. It was launched in September 2012 and has the same rangefinder aesthetic and analogue controls as its forerunner the X-Pro 1. In many ways the X-E1 can be seen as a slimmed down, more affordable version of the X-Pro 1, lacking the former's hybrid optical viewfinder, but sharing most other features including the same 16 Megapixel APS-C X-trans CMOS sensor. Though it's lost a hybrid optical viewfinder, the X-E1 gains a very impressive electronic one in its place. An OLED design with 2.3 million dots, it ranks alongside the Sony NEX-6 as one of the best EVFs currently in use. One of the biggest criticisms of the X-Pro 1 was its slow AF performance and Fujifilm has moved quickly to address this issue with improvements that claim focus times of 0.1s. X-Pro 1 owners will have been delighted to see similar improvement rolled out in a firmware update for that model. The X-Pro1 launched with three X-mount lenses and Fujifilm has announced announced two more including the Fujinon XF18-55mm f2.8-4 R LM OIS, the first zoom for the system, and the standard bundle for the X-E1. These bring the total number of X-mount lenses at the time of writing to five, with a further five planned for release in 2013. With its retro looks, analogue controls and unconventional sensor you might think the X-E1 was a niche product, but it's a strong competitor for a range of mirrorless compact system cameras including the Olympus OM-D E-M5, the Sony NEX-6 and NEX-7, and Canon's EOS M. In my review I've compared it with the Canon EOS M. Like Fujifilm, Canon is a recent entrant to this market. Its EF-M Mount has only a couple of lenses (though with an adaptor you can use your EF lenses) and, like the X-E1 it has an APS-C sensor. But there the similarities pretty much end. The EOS M lacks a viewfinder, has a touch-screen and is a thoroughly contemporary design more in tune with a modern compact than a 20th century rangefinder. This should prove to be an interesting head-to-head. Do these two radically different approaches to mirrorless compact system camera design appeal only to personal subjective notions of how a camera should look and perform, or is there more to it than that? Read my full review to find out…..
See on weeder.org