Reviews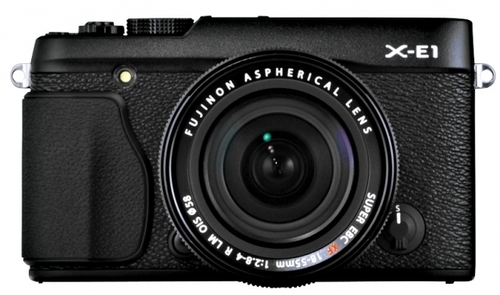 Fujifilm's elegantly retro X-Pro1 wowed us with great images, a cool hybrid viewfinder, and a comfortable set of controls when we tested it for our June 2012 issue. But its slightly sluggish autofocus and irksome manual focusing tempered our excitement. Plus, its $1,700 price tag (body only) put it out of reach for many photographers. Fujifilm's new X-E1 uses the same APS-C-sized 16.3MP X-Trans CMOS sensor as the X-Pro1, ditches the hybrid finder in favor of a 2.36-million-dot OLED electronic viewfinder, and adds a built-in flash in a physically smaller body—with a nearly identical control layout. While at $1,000, street, body only ($1,400 with 18–55mm f/2.8–4 OIS kit lens), it's still a pricey camera, but the X-E1 costs hundreds of dollars less than the X-Pro1. Is it worth your dollars? Let's see….
Bottom Line
The Fujifilm X-E1 is a great addition to the company's line of premium ILCs. Rangefinder diehards might miss the optical finder provided in the X-Pro1, but given that this isn't a true rangefinder, we were perfectly okay with the X-E1's EVF. It's wonderfully crisp, bright, and gives you a good preview of the effects of setting changes. Its refresh rate could be quicker—you'll notice a bit of stuttering on fast pans—and we wish it didn't black out during bursts, but it's among the best electronic finders out there. We'd say Sony's OLED finders are the only ones that are appreciably better.
If pricing has made you hesitant to enter Fujifilm's X-Series, the X-E1 might be just the thing to draw you in. And if you're just looking for a really nice rangefinder-style ILC, you should give the X-E1 a try. We think you'll like it.
See full review on www.popphoto.com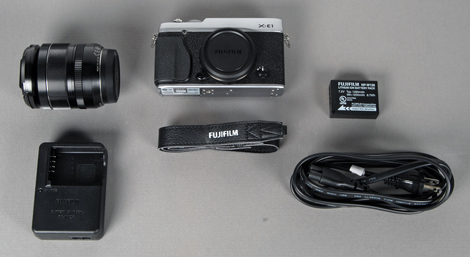 Conclusion

The X-Pro1 was 2012's most fun new camera, but if you're one of those people that thinks saving money is fun too, Fujifilm has the answer. By reducing the X-E1's footprint and stripping out the novel—but unhelpful—hybrid viewfinder, the company has shaved $400 off the X-Pro1's already-reduced price tag, all without sacrificing much of that model's stellar performance. For better or worse, our most enthusiastic praise is reserved not for the camera itself, but for the new kit lens. When the X-mount debuted, Fujifilm showed a commitment to high quality glass with its first three prime offerings, but many wondered if this performance would extend to a zoom lens. Now we know the answer. The X-E1's 18-55mm kit lens is almost exactly as sharp as the XF 35mm f/1.4, which is really quite amazing for a zoom lens. We only wish the aperture and focus rings were mechanical. As for the most important tests, many scores match the X-Pro1's numbers. Noise reduction is almost as strong, and white balance is nearly equivalent between the two. Dynamic range is also roughly equal, although the X-E1 is able to carry its performance further down the ISO range. We were surprised by the camera's just-okay color accuracy score, and our high weighting of this test will drag the overall score down, however this is but one blemish against a backdrop of impressive results. Minus the X-E1's smaller frame, hardware is also similar, most notably the "X-Trans" APS-C sensor, which omits a low-pass filter to trade video moire for sharper stills. Video is sort of an afterthought on this camera anyway, but at least continuous shooting speed is still a respectable 5.5-ish frames per second. Of course the X-E1 is still a lot of fun too. All of the retro mechanical dials are back, and they turn everyday photography into an empowering, hands-on experience. Apart from these dials, the button layout is not without its quirks and problems, and we do wish Fujifilm had made at least some effort in this area, but rest assured the X-E1 has wholly carried over the X-Pro1's distinct shooting experience. Autofocus is also fixed. The X-Pro1 got a lot of flak for its lackluster focus system, especially when compared to the Olympus OM-D E-M5, its close competitor. While the X-E1 is still no match for Olympus' autofocus efforts, and the camera still probably isn't appropriate for fast action, excessive hunting isn't nearly the problem it was for the X-Pro1. The Fujifilm X-E1 is all of the fun and none of the frivolity of the X-Pro1. The decision to exchange the hybrid OVF for lower costs will make a lot of consumers happy, but keeping performance at basically the same level is the real achievement here. We loved having this camera in-house and hate to see it go. Anyone who's been watching this series but put off by the price should take a second look. We recommend this camera for those hoping to more fully enjoy the photographic process, or really anyone who wants to capture sharp photos and have a good time while doing so.
Overall Score: 7.6
See full review on www.digitalcamerainfo.com
Not too long ago I decided to buy the FujiFilm X-E1. I originally wanted to go full frame, but the Fuji was so impressive, that I went for that instead of questioning myself throwing money at a full frame, instead of the medium format camera that I really want, but not yet can afford.
To love or to hate
I have a love/hate relationship with my Fujifilm X100, and the X-E1 carries on that tradition. Autofocus is still, although better, not impressive. But the overall feel and manual approach you have to attack this camera with, is highly rewarding. When you get it right, and eventually you will get it right, then you'll start to love the X-E1 for what it is.
Focus
My approach to the Fuji X-E1 is to use it manually. The AF is a 'drive by wire' system, that has become much more useful, than the more or less unusable 'manual' focus ring on its X100 sibling. I get annoyed when an AF has to refocus completely from shot to shot, and it interrupts the flow of a shoot. So I use the 'manual' almost all the time. Using the focus ring, to fine-tune the focus point.
Appearance
The X-E1's strongpoint, is its appearance. It doesn't scare off anyone and you can walk the streets, photographing without interruptions. But the most important feature of this camera is its image quality. I'm stunned by the jpg's that comes out of this camera, the JPG converter in the camera surpasses any in computer software I've tried yet. Still have to check out the Capture One 7 though. But I can come very close to what I want directly out of the camera.
Image quality
With the X-E1, the sharpen feature in e.g. lightroom is put almost to rest. I do sharpen images a bit, when I resize them for web, but not nearly as aggressively as before. That is due to both the sharpness of the images from the camera and that the camera forces you to really concentrate on focus, when you use it.
A tool that doesn't help you
It is not your point and shoot Olympus Micro 3/4's speed beast, It is a camera you have to get involved in to get the images you want. The good thing about this, is that you have to become much more involved, instead of machine-gun spraying all over the place. You have to think and have to look at the light and the scene with a passion. The X-E1 forces you to learn the art and technique of photography properly, because it will not enhance anything by using in camera magic. It is simply a very, very good tool, that you have to make the best of, to get great pictures.
Conclusion
With the X-E1, YOU are the photographer and the artist. There are no Instagram magic, that makes a dull picture exiting. You have to think up what you want to show in the scene you capture, you have to be an artist and a photographer. And that is why I like it so much. I do believe it forces me to be a better photographer.
Some negative points
There are very few flaws with the camera. If you shoot pictures in an environment with strong side spotlights, and have the camera set to M, it can trick the viewfinder completely, and you can't see what you are framing, because it is overly lit up. What to do then? I'm a left eye, and the rare times this happens, I shift to my right, look at the scene with my left, and release the shutter. If you are right eyed, open the left eye and your brain composes the two images together, and you can sort of frame your subject correctly.
Improvements
Maybe it would be a good thing, if Fuji let you set a lowest acceptable shutter speed, when using auto ISO. As it is now, if you use automatic ISO, the camera too often sets the shutter speed way to low. The camera doesn't produce much noise at high ISO levels, so it renders the auto ISO function more or less useless, that you end up with blurry pics, because of a low shutter speed. Therefore, I don't use auto iso in this camera. The X100 handles automatic settings superbly, and you can shoot almost blindfolded in any condition, and still get great pics. That is not an option with the X-E1, you have to be alert at all times.
Love & Hate
It keeps you on your toes, and you love the X-E1 for it….. and sort of hate it also, like an annoying sibling. :-)
See on palleschultz.dk
Verdict
Overall, the Fuji X-E1 is an extremely interesting proposition that we can see being incredibly successful. Combining the fantastic technology of the Fuji X-Pro1 with a more consumer-friendly price and a smaller, more streamlined CSC body will surely appeal to a wide range of people. Adding a new 18-55mm kit lens to the lineup of the X range is also a smart move, which is again likely to appeal to a new crowd looking for something a little more versatile. It's nice to see that Fuji's premium quality and build has gone into the design of the kit lens, elevating it far above the realms of the usual bundled optic.
We liked
The improved autofocus speeds that Fuji's new firmware brings, coupled with the 18-55mm kit lens, make this a fantastic camera to easily take on its DSLR rivals.
We disliked
There's not many things to dislike about the camera, with just a few small niggles keeping it from perfection. It would be nice to have seen a touchscreen, while the autofocus speed when using other lenses could do with being improved.
Final verdict
The premium end of the compact system camera market is now looking extremely interesting. This new camera competes much more closely with the Olympus OM-D and Sony NEX-7 than the Fuji X-Pro1 was able to. As such, other manufacturers are likely to carefully watch Fuji's proposition. Currently, Nikon and Canon don't have anything in this niche segment of the market, while Panasonic's cameras arguably sit just underneath. It'll be interesting what kind of responses we see to the camera in the coming year. With the X-E1, Fuji has brought the next evolution of the X series of interchangeable lens cameras. As the system is set to grow in the coming year, we can see this camera appealing to a large group of people.
See full article on tech.blogsvoice.com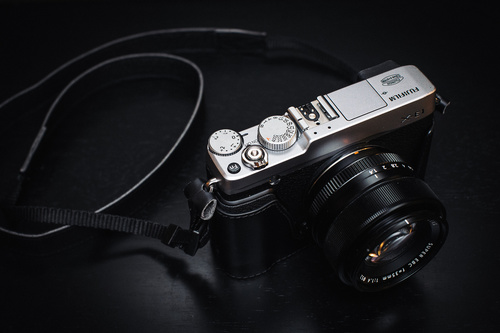 There are many reviews on the web that delve deep into the technical aspects of this little technological marvel, but I'm here to talk about what everyone interested in this camera really wants to know: how does it handle in real-world situations? Is it good enough for professional work? Will it attract the opposite sex? Well that's what I'm here to (hopefully) answer.
Love at First Sight
When it comes to the Fujifilm XE-1, there is one thing that you won't find many arguments against: it's a beautiful piece of kit. I will admit that the styling of the XE-1 is what grabbed me first. The XE-1 and its predecessors the X-Pro 1 and the X-100 all share a classic design that looks very similar to a Leica rangefinder, with a little bit of modern flair. It's a camera for camera lovers. I collect classic 35mm rangefinder cameras, and I've always dreamed of a digital version- a perfect blend of form and function, a small take-anywhere camera that is both beautiful and produces images that are just as stunning as those made using the big guns. This may be as close as one can get to that ideal without spending $12,000 for a Leica M9 + Lens!

Mirrorless Evolved
Ok I promised not to get too technical, but there are a few things you should know before we get to the good stuff. The Fujifilm XE-1 is a compact digital interchangeable-lens mirrorless camera equipped with an APS-C sized sensor. Fuji isn't the first to put a large DSLR-sized sensor into a compact camera- Sony did this with the exceptional NEX line of cameras introduced a few years ago. The Fujifilm X-Series cameras are an evolution of what Sony helped pioneer. One of the most attractive features of the X-Series is its viewfinder technology. With the X-100, Fujifilm introduced an innovative viewfinder that offered both optical and digital views with the ability to switch between them on the fly. The X-Pro 1 expanded on the X-100 with the ability to change lenses. The XE-1 is a slightly smaller, less expensive version of the X-Pro 1. With the XE-1, Fujifilm ditched the optical finder in exchange for a beautiful 2.36 megapixel digital-only finder, the highest resolution digital viewfinder to date. Everything else remains similar to the other Fuji cameras – the awesome manual controls, small size, classic styling, and excellent sensor. It is technologically advanced, and almost everything one could want in a modern camera…..

See full article on www.briandougher.com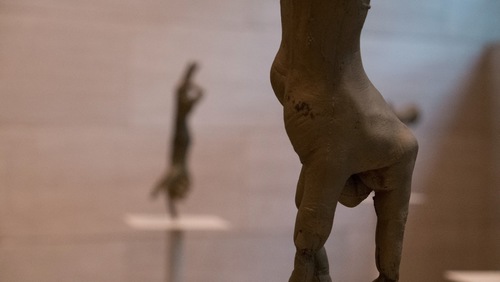 This is my review of the Fujifilm XE-1 camera. I am a Canon user for the past 25 years and purchased this camera as a lightweight travel alternative. I consider myself to be a photog enthusiast with special interest in portrait, nature, and landscape photography.

…
This review will not discuss the specifications and other details that are widely covered on the web. My focus is how I felt using this over a family vacation to Washington DC. Most of the shots were indoors (Museums/Botanical garden), with a few outdoor shots.
I bought this camera from Amazon, with the intent to try it out and then decide whether I will keep it or return (Amazon has a holiday return policy till the end of this month). I am going to keep it. I think I found my perfect travel camera. I am also seriously contemplating on selling my Canon gear and just having this system.
I take portraits of classical Indian dancers (for their brochures etc.), and want to use this in my home studio and see how it performs. If it meets my requirements, then this will be the only system that I will have. I plan on getting one of the nicer primes for portraits (56/60) and slowly build my system.
FYI: For studio work, I use a cheap ebay trigger to fire off my strobes. I tried that with this camera and was able to remotely trigger my strobes.

See full review and pictures on seenudatari.blogspot.de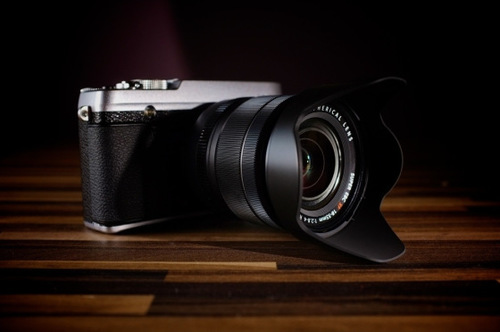 Hi, I thought I would share some shots of the Fuji X-E1 that arrived today, give some brief first impressions and a few quick image samples. The weather has been horrid and I have not been able to get out and stretch the legs of this camera, but I have taken a few quick images to try and get some early feedback and first impressions. I will start with a bunch of sexy shots because this thing is cute thing to look at. As you can see this is a great looking camera and lens, its not as retro as the X100 or the X-Pro1 but it does retain a high level of retro with a cool modern minimalistic style. So my first impression, to be honest I was disappointed when first unwrapping and picking up the body, it was lighter and less well built than I expected. Compared the the all metal X100 I can certainly feel the X-E1 is only half metal and plastic back, the bottom is no where near as solid as the X100, its again only half metal. The dials are much better that the X100 they have more heft and positive in movement. The size is great and virtually exactly the same as X100. The little front bump and designed rear thumb support is a great addition. The quality of the push buttons and the change from a rotation selection wheel to a 4 way selector is also better quality and much better in operation than the X100. At this point I am not over impressed. Unwrapping the lens was good. The 18-55m is a really small lens, very light but well screwed together, with lovely smooth operation of zoom,focus and aperture rings. Very nice action, attaching it to the body is no problem however there remains some slack in the connection once clicked into place, I really don't like it, it seems sloppy engineering not to be completely connected to fit perfectly. Placing the lens and body together made a big difference to how it feels in the hands. I felt a little happier the more I held it. I had to wait some time to charge the battery as it was completely flat. Once charged it was time to set up the Fuji X-E1 and take some shots. The two main things I wanted to review with camera as soon as possible was the new hi resolution EVF and the manual focus operation. I have not checked yet what software revision for the body and lens I am on, I am assuming its up to date, I will look that up later but I can say this is where my initial disappointments started to fade. The EVF is wonderful and much better than the one in the X100. Bright and detailed it does lag but I am used to that anyway, I won't miss the OVF as I don't use it in the X100……

See full article on simonpeckham.wordpress.com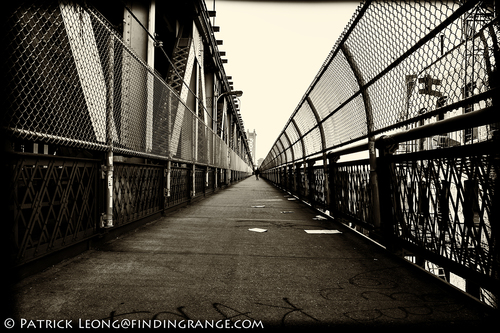 So again, overall, the build quality of this camera is what I have come to expect from Fuji.  When compared to the X-Pro1, I would say that the X-Pro1 has a more solid or confident feel to it.  This could be because the X-Pro1′s entire body is made out of magnesium where as only the top and bottom plate of the X-E1 are made from this material.  The X-Pro1 feels slightly better built but what do you expect?  It's priced 40% higher than the X-E1.  But this should not deter anyone from purchasing the Fuji X-E1 because it is a solid, and wonderful camera that's very rewarding to own. What are other differences between these two cameras?  Well, while the LCD on the X-E1 is smaller, and lower in resolution than the X-Pro1′s, the X-E1 does offer a few things that the X-Pro1 does not.  For example, the X-E1 offers an electronic remote release, built in diopter, an external microphone jack, and a built-in pop up flash.  However, the X-E1 does not offer an X-sync terminal, and it also does not have the shutter speed dial lock of the X-Pro1 that I mentioned before.  The X-E1 also does not have a hybrid viewfinder but Fuji found a great way the remedy this…..

See full article and more pictures on findingrange.com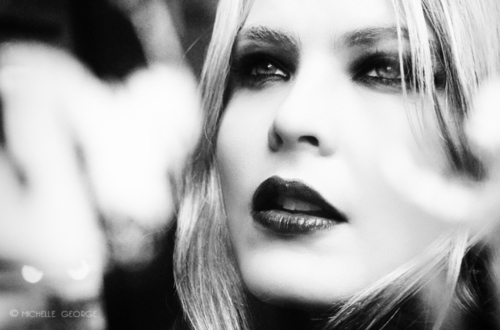 After a passionate yet somewhat impetuous relationship with the Fujifilm X-Pro 1 I couldn't resist a little fling with his younger brother the Fujifilm X-E1 I'd spend sleepless nights wondering if he could deliver the same image quality as the X pro 1 but at almost half the cost of the Fuji X Pro 1 I was in serious doubt… Appearance wise, albeit the slimed down body, slightly smaller LCD, additional pop-up flash, but lack of the much talk about hybrid view finder, the look and function of these camera are almost identical, to the point that they could be twin – they both posses the X-Trans CMOS sensor, 16 million pixels resolution and a high ISO sensitivity which all attribute to the X pro 1's outstanding image quality. Though, the thing that really enticed me into this adulterous fling was the new.Fujinon XF Lens: XF18-55mm F2.8-4 R LM OIS kit zoom lens.
Admittedly I could have purchased this separately to use solely with the X pro 1 but the kit price and buzz surrounding the X-E1 was just too tempting…and as Oscar Wild states 'I can resist everything but temptation' ) My first though was to take this seedy affair around the back streets of soho, mainly to test out the infamous noise free high IOS settings and also the new built in pop-up flash; However as me and the lovely model Allana from Milk management set out on our quest, it was clear life had other plans for us:) As the temperature that night slowly decreased to sub zero temperatures and drunken tourist tried to muscle in on our shoot. We only managed to get a handful of shots around Soho
See more pictures on creativelondonphotographer.wordpress.com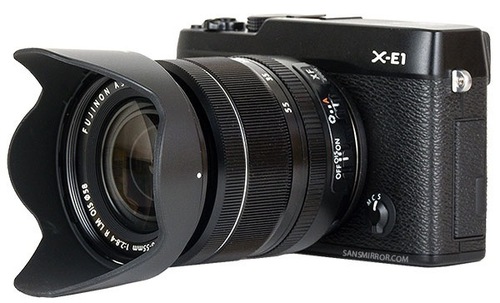 Final Words
I liked the X-Pro1. I like the X-E1 just a tiny bit more, mostly because of the slightly smaller size and diopter on the EVF. In shooting with the X-Pro1 I found that, over time, I relied upon the optical side of the hybrid viewfinder less and less. Lenses poke into the frame in the optical view, and getting precise framing with the optical view is not possible. Given my personal preference for getting framing dead on in camera, if possible, I flipped the switch to the EVF an awful lot on my X-Pro1. With the X-E1 I'm not really missing the optical viewfinder; I don't find myself trying to flip out of the EVF view. Given that we now have a very capable zoom lens in the XF mount (the 18-55mm f/2.8-4), the reliance on an EVF goes up a little more. I do wish the EVF had a higher refresh rate, but I can live with what Fujifilm gave us, especially at the price point. Since I try not to keep cameras around that I'm not using, I can also speak to the ultimate decider: I've decided to sell my X-Pro1. I don't need two XF bodies, and I value the compactness of the X-E1 more than the hybrid viewfinder of the X-Pro1, so it's an easy decision. Aside: I'd guess that Fujifilm will update the X-Pro1 in 2013. In so doing, I also suspect that they would try to add a few features to differentiate that model from the X-E1. There aren't a lot of obvious such features, but a positionable LCD might be one. Both are good cameras, and you need to make sure that none of the small list of differences tilts you one way or the other, but in terms of performance, they're essentially equal. The great JPEG quality Fujifilm is known for is present equally in both cameras. The handling is the same, though slightly miniaturized in a couple of places on the X-E1. The raw files are the same. The build quality is in the same league with both. In short, near identical twins, with only a couple of small feature differences differentiating them. The lower price helps tilt things the X-E1′s way, too. At the US$1000 body price, it's going up against the NEX-6 and NEX-7, the Olympus OM-D E-M5, and not much else. And it holds its own on the image quality side. Indeed, the X-E1 would be the best low light camera of that group. It would also be the slowest focusing camera of that group. The X-E1 has the most straightforward and understandable controls and menus of that group. The OM-D E-M5 has a wider range of lenses and accessories, but the existing Fujifilm lenses are all quite good—there's not a truly weak performer in the bunch (at least so far). Note that the X-Pro1, at US$400 more, has only the hybrid viewfinder to further stand out against those competitors. So kudos to Fujifilm. They took a fine camera, did some careful liposuction and one feature cut, and didn't harm the patient at all. If anything, they created a slightly more compelling product due to the lower price point. One last point: if you're into Leica lenses, the X-E1 is like the X-Pro1: with the Fujifilm M-mount adapter and the built-in lens corrections, these X-Trans cameras are the best crop sensor Leica M-mount option out there.

Recommended

Features — Other than sensor stabilization, nothing to complain about.

Performance — the most controversial of my ratings, I'm sure. Thing is, for image quality it's probably a four star product despite the color smearing issue. But all the battery and focus performance factors would be a two compared to the competition (in other words, lower than average). A lot of you will see this differently than I. Image quality hounds would likely give this camera four stars. I, however, believe that performance is the sum of the parts, thus my rating.

Value — Another area where I'm going to get disagreement. The lower price with basically only the removal of the hybrid viewfinder as a significant change pushes this camera slightly towards being a good value. That's especially true if you are a low light shooter, shoot with M-mount lenses, or can get by with the very good 18-55mm f/2.8-4 zoom.

See full review on www.sansmirror.com