Sample Images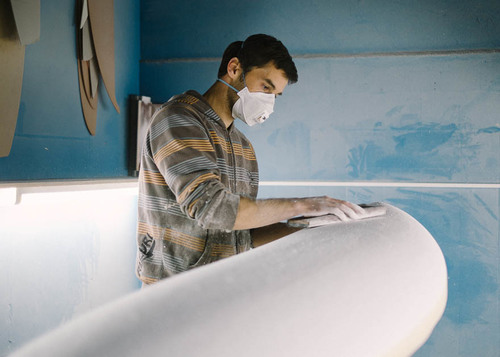 Da wir auf Hochzeiten selten im Studio zu finden sind haben wir mit der Fuji x100s und der Fuji X-E1 Lutz Graichen von Windflüchter Surfboards besucht um etwas realere Bedingungen für einen Test zu haben als Schärfetafeln oder Stilleben. Der studierte Sportwissenschaftler baut seit 2008 in Rostock an der Ostseeküste Windsurfboards unter dem Namen Windflüchter. Und so wie sich die Form eines Windflüchters, eines Baumes dessen Wuchsform stark durch die Winde an der Küste beeinflusst wird, passt Lutz seine Boards nach den Wünschen seiner Kunden an. Ausgeglichenheit, Liebe zum Detail, Präzision und die Leidenschaft für das Handwerk sind allgegenwärtig wenn man bei ihm in der Werkstatt ist. Allerdings erwarten die Kameras in seiner Werkstatt auch flackernde Neonröhren und viel Staub. Nicht gerade das wir normalerweise auf Hochzeiten vorfinden, aber ein recht extremer Test für die kleinen Fujis da sie keine wirkliche Versiegelung haben. Zwar hat meine X-E1 auch schon den einen oder anderen Regen überstanden, aber wer weiß. Am meisten war ich auf den neuen Autofokus und natürlich das "digitale Schnittbild" im manuellen Fokus gespannt. Soviel sei gesagt: Ja, der Autofokus der x100s ist schneller als der, der X-E1, aber unter erschwerten Bedingungen noch nicht mit einer DSLR Vergleichbar. Vielleicht in der nächsten Generation von Fuji Kameras. Intelligent Hybrid AF nennt Fuji die neue Methode zur "Scharfstellung" und meint damit eine Mischung aus "TTL Phase detection" und "TTL contrast". Die Bewegungen von Lutz beim Shapen des Boards einzufangen ging der kleinen Fuji dann aber doch nicht so einfach von der Hand wie erhofft. Sicher kann das den schlechten Lichtverhältnissen geschuldet sein. Ein weiterer Test mit spielenden Kindern in der Sonne wäre wohl notwendig bevor wir die kleine mit dem neuen 16.3 MP X-Trans CMOS II Sensor zu einer Hochzeit ausführen. Wenn man die Ruhe des Moments nutzt sitzt der Fokus natürlich perfekt, keine Frage. Zeit also das Fokus Peaking und das "digitale Schnittbild" im manuellen Fokus zu testen. Einer der vielen Punkte auf der Wunschliste der Fuji Nutzer ist das Fokus Peaking und siehe da, Fuji hat die Gebete erhört. Zumindest teilweise. Denn wenn wir mal ehrlich sind ist ein Fokus Peaking mit weißen Kontrastkanten dann doch im realen Leben weniger hilfreich als erhofft. Grün oder Rot wären wohl die bessere Wahl gewesen. Wer weiß, vielleicht liefert Fuji hier per Firmware noch nach. Eine neue Welt eröffnet das momentan "weltweit erste Fokussystem, das eine sensorbasierte Phasenerkennung nutzt" – Zitat Fuji. Soll heißen, wenn die Kanten der dargestellten Bildhälften aufeinander liegen, ist der entsprechende Bereich scharf. Anfangs ist es etwas ungewohnt, aber es funktioniert perfekt wenn man sich erst Mal daran gewöhnt hat. Im Direkten Vergleich der Schärfe zwischen dem 23mm f2 der x100s und dem XF-35mm f1.4 an der X-E1 verliert das fest an der x100s angebrachte Objektiv. Nichts desto trotz ist die Kombination der 35mm äquivalenten Kleinbild Brennweite am X-Trans Sensor eine Wucht bedenkt man das Kamera und Objektiv locker in die Hosentasche passen. Und darin besteht momentan auch der Vorteil gegenüber der X-E1, die vom Body her eine ähnliche Größe aufweist, aber durch die wechselbaren Objektive eben wesentlich "sperriger" daherkommt. Hier will Fuji noch dieses Jahr mit dem 27mm f2.8 Pancake eine Hosentaschen Variante anbieten. Das Rauschverhalten haben wir ja schon in anderen Blog Einträgen bis ISO 6400 gezeigt. Und wer sich über Randunschärfen unterhalten möchte kann sich auch unseren Vergleichstest ansehen. Die folgenden Bilder sind alle mit ISOs zwischen 1600 und 2500 bei Aperture Priority aufgenommen. Die Fuji x100s musste dabei bei komplett geöffneter Blende, also f2 belichten. Die X-E1 konnte mit dem XF-35mm f1.4 auf f2 abblenden. Ein Bild mit ISO6400 hat sich eingeschlichen. Wer's findet darf es behalten. Eines muss noch zu den Farben gesagt werden. Beide Fuji Kameras haben es geschafft bei den schlechten Lichtverhältnissen, ständig wechselnden Farbtemperaturen im und automatischem Weißabgleich perfekte Farben zu generieren. Timos betagte 5DMKII hatte da sichtlich ihre Probleme und man konnte von 3 Bildern hatten alle 3 einen anderen Weißabgleich im Auto WB Modus……

See on www.jungetrifftmaedchen.de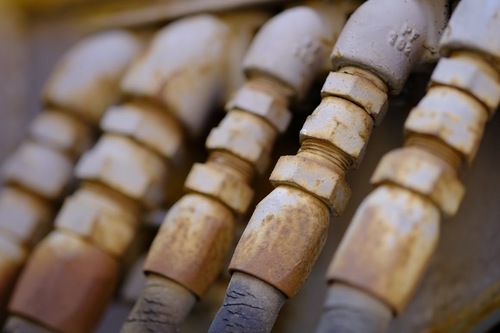 If you have followed me online, then, you probably witnessed my indecisive behavior regarding photographic equipment. I have switched, swapped, paired, replaced and revisited my imaging toolkit at least twelve times. That is an under-estimate. I have dropped systems only to migrate right back to the same one months later—repeatedly. It got a little crazy. It also meant I was exposed to many approaches to the modern camera experience. I was able to form opinions on many aspects of it with a great deal of freedom. I did try renting and I found that, without the implied sense of ownership from actually purchasing a product, I did not experience the camera in the same way. There was no personal bond to the tool and without that investment, I frequently overlooked important aspects of the devices. This cycle only began one full year into my devotion to the practice of photography. For the first year, I used just one camera. For the following two years I played musical camera… chairs. That game is finally over.
Not coincidentally, I had experienced a similar situation several years prior to getting into photography. I was really interested in smart phones before most anyone in the mass market knew they existed. I would frequently buy them via gray market sources, use them, experience them, learn how terrible they were in various ways, then resell them to fund the next one. I mentally cataloged all of the various features and behaviors that I appreciated and those that I hated. There were many aspects that lived in the middle ground where I might have an opinion, but, not one strong enough to be considered a showstopper or a must have thing. This process repeated until Apple announced the iPhone. I thought it was ridiculous. It wasn't even really a smartphone. It did not allow you to install apps, after all. However, most smart phones at the time were so poorly supported by third parties that they may as well not have had apps as well. I realized the most important aspects of my smart phone experience were being provided by Apple itself and by that virtue I knew they would be good user experiences far exceeding the garbage presented by companies like Nokia and Samsung at the time. So I switched. I have not had the slightest inclination to switch phone platforms since then.
So we've established that I do this… indecisive shuffling and then eventually find a settling point after I've had enough experience. I can't guarantee I will never switch camera systems again, but, it will only happen if something new and unpredictable arrives, and it will not be without great deliberation as I am, frankly, sick and tired of the swap game. I lose time, money, and sleep each time I make one of these switches. I can't afford to keep all of the cameras. I have to sell all of the gear to fund the next kit. The one and only product launch that will have me considering a switch again will be a full frame rangefinder style mirrorless camera with pro controls and conception—and not Leica. Since that isn't likely to occur any time soon, I am not terribly worried about it. Furthermore, I won't switch to an immature system. If there is a compelling offering, I will still be waiting for the necessary lenses to be produced……
See on www.obliviousalgorithm.com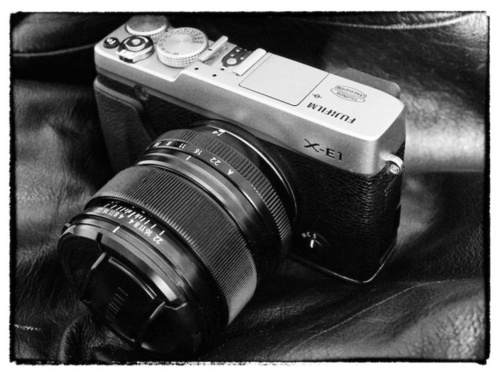 The Fuji XE-1 is one of the most interesting cameras I've ever had an opportunity to use, and it's also one that poses a serious conundrum to its intended audience: serious amateurs and open-minded professionals.  Thanks to Fuji USA, I had an opportunity to shoot with an XE-1, using both the 18-55 kit zoom lens, and one of Fuji's excellent X-mount prime lenses –the wide-angle 14mm (21mm full-frame equivalent) F 2.8 lens.  I took the camera with me on a trip overseas to Switzerland, and shot a wide range of subjects under a variety of lighting conditions, and I came away with impressions that despite the amount of time I used the camera, still haven't quite jelled; I feel as conflicted about the XE-1 as I've ever felt about a camera, and it points to a larger issue that has to do with where digital photography is now, and where it's going, both technically and philosophically. Let's get the basics out of the way first –this is one of the most sensibly designed, intelligently crafted and enjoyable to use cameras I've ever handled.  It's a beautiful camera –the truth is that the aesthetics of a camera are not just a matter of good looks; how a camera looks and how it handles have a lot to do with how you're oriented towards taking pictures, and the way in which a camera acts as a mediator between you and the world around you really is an important part of the equation.  It's not just a matter of technical specifications –yes, it's true that a really skilled photographer can take great pictures with any camera (within reason) but it's also true that just as with any craft, the quality of your tools makes a difference. On that level, the XE-1 delivers, and then some.  It's been described by many in the context of its immediate predecessor, the larger, more expensive X-Pro 1, which unlike the XE-1 has a costly hybrid optical-electronic viewfinder.  The two cameras share the same sensor –a 16 megapixel X-Trans CMOS sensor that uses an unconventional color filter system which is claimed by Fuji to allow better resolution than the color filter system used in most other digital cameras.  The omission of the hybrid viewfinder means that the XE-1 is smaller and less expensive than the X-Pro 1 while at the same time providing all the benefits of the same large X-Trans sensor, and access to exactly the same (terrific) X-mount lenses…..
See on www.forbes.com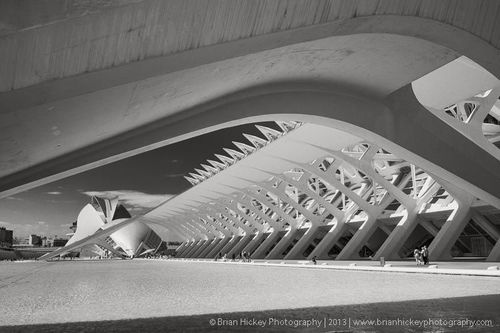 The City of Arts & Sciences (Ciudad de las Artes y las Ciencias) in Valencia is quite simply a photographer's dream location. Designed by Santiago Calatrava and Félix Candela and situated at one end of the dried riverbed of the Turia these futuristic buildings are to my mind, some of the most innovative structures in modern Spain today. Ironically, and to a very large extent, the City of Arts & Sciences has also contributed to the Valencia region's bankrupt finances and is now viewed somewhat as a white elephant. Nevertheless I'm glad that it exists. In many ways any half decent photographer wouldn't  fail to get  an interesting image from these fantastic buildings. Every time you visit you'll see new shapes and compositions which change constantly depending on the direction and quality of the light. The River Turia itself , which circumnavigates the old part of the city, has been transformed into a wonderful park where the locals can take bike rides, where families set-up vast picnics at weekends, where lovers smooch in the shade of the trees and where skateboarders can enjoy a state-of-the-art rink. It's a wonderful place to visit and I would recommend it to anyone who visits the city of Valencia.
(All images taken on the Fuji X-E1 with Fuji 18-55mm lens.)
See more pictures www.brianhickeyphotography.com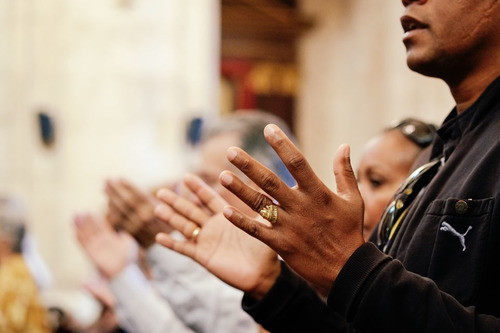 This is the second year when the Cuban government gave as holyday the "Holy Friday". I was there I decide to take some pictures in a country with different king of religion and religious cultures.

La Habana have a little more of two million peoples in the viacrusis we are no more 300 peoples.

I took these images just with the Fuji XE1 and the 18-55mm.
Thx Pascual for sharing your pictures!

See more pictures on www.pascualrico.com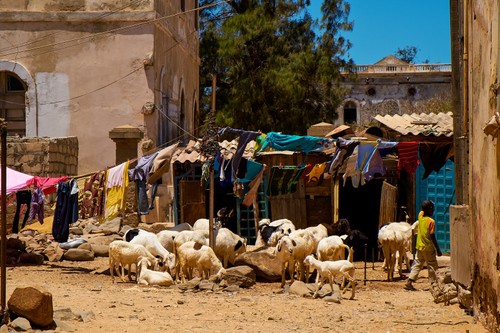 Very often I find women's approach to photography much better than men's. Men view cameras as toys. We cherish cameras; we talk about them and even argue about them. Unfortunately this technical approach often keeps us away from what is really important in photography. Immediately after my wife, Kasia, took our Fuji X100 into her hands, I knew this camera was special. She never reached so eagerly for our Nikon or Canon gear unless she really had to. She disliked everything about those cameras. They were heavy, complicated and uninspiring. This time was different. She picked up the X100 and never wanted to let it go. She had her three favourable dials at her disposal. She didn't worry about the sensor or lens rating. Kasia didn't care about RAW conversion or all the other nuances – she went straight to what she does best – painting with light. She viewed this camera as just a tool to realize her vision. When Kasia decided to travel to Senegal, her choice was Fuji X-E1 with the XF 18-55mm F2.8-4 R LM IS zoom. It had all the key elements of the X100 plus zoom, which covers her usual focal length. She took the camera, played with the controls and she was ready to go. Kasia saw the camera as a way to transfix the moment and capture her travel experiences. It wasn't the usual touristy trip. She went to raw Africa with a group of women with whom she had worked to help women in Senegal over the last few years. Kasia documented the beauty of this continent along with its struggles. She saw human suffering but also tremendous and authentic joy and hospitality. And she captured all her experiences on camera. I was privileged to help my wife to organize her photographic work and after viewing it numerous times, I have to tell you what an incredible body of work it is. This type of imagery requires total dedication to the place and subject. Kasia really cares about the people and places she photographs and you can see it!  In the next few blog entries, Kasia will be publishing her account of this trip and her experiences of shooting with the Fuji. Here is a photo teaser of what's to come. Stay tuned.

All images taken with Fuji X-E1 with the XF 18-55mm F2.8-4 R LM IS zoom and B&W UV filter. Processed in Capture Pro 7 and Lightroom 4.
See more great pictures on olafphotoblog.com
After trading in my Nikon DSLR for a Fuji X-E1, I thought it would be interesting to compare Fuji's film and digital color palettes side by side. One of the most important reasons I made the decision for the X-E1 was for Fuji's colors. I find their palette the most appealing and easy to work with. Many shots look wonderful without processing, and when I do post process for a certain look (such as pastels – more on that in an upcoming post) Fuji colors simply give me the best base to work with. I wanted to see how Fuji's color palette for digital compares to one of my favorite Fuji films: Pro 400H. To test this, I went to the harbor in Baltimore, Ireland (near where I live) on a sunny afternoon and took the following equipment:
Fuji X-E1 & Fujinon 35mm f/1.4
Nikon F100 & Nikkor 50mm f/1.8
I shot the Pro 400H film at about 2 stops overexposed and the X-E1 about 1 stop overexposed. The film scans were not color corrected and I did no color work on the digital images. Below are the results (you can click the images to see them in a larger size).
See on www.rebeccalily.com
It's time for the March school break in Quebec, so my family and I spent a few days in Old Montreal for a change of scenery. The days are getting longer and there is the barest hint of spring when the sun is out, but we know better than to think that winter has finished with us yet. We've been fooled before! A mild evening in Old Montreal gave me a chance to see what my Fujifilm XE-1 could do in low light. Even with snow coming down it was a pleasant walk and the architecture in this corner of the city is always interesting for a photographer. These are all JPEGs straight out of the camera taken at ISO 3200 with the 18-55mm zoom lens. As some reviewers have noted, the electronic viewfinder does indeed lag at times in low light, but I didn't find this too much of a problem. It might be for people who depend on taking a lot of action shots, but that isn't me. I'm still getting over the thrill of carrying a camera that weighs half of my previous kit! The high-quality zoom lens does not add appreciably to the weight around my neck and it focuses and zooms smoothly and accurately. It's a pleasure to use. All told, I am very pleased with the way this camera plays and performs. So much so that I went out and bought the 35mm f/1.4 lens while still in Montreal. More on that in the next instalment…
See on www.alanbulley.com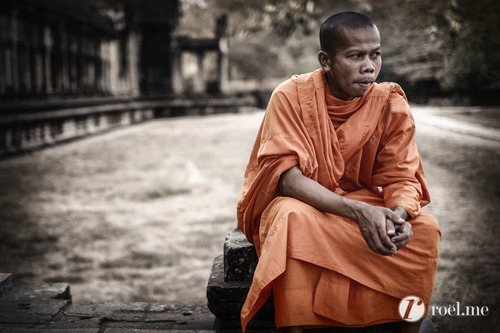 Empires. The world has seen many empires come and go.  No matter how powerful they were, they have all disappeared for various reasons and you can see the remains of them today if you willing to travel. The tiny country of Cambodia in southeast Asia was home to one of humanity's most powerful empires – the Khmers (802 to 1431 AD).  They were ambitious people led by even more ambitious kings who wanted wanted to be worshiped by their subjects – so they declared themselves to be god kings. To demonstrate their status as such, they erected stone temples that were built on a massive scale – unlike anything one could imagine, even to this day.  These temples dwarf most European cathedrals, even though the Khmers built them many centuries before.  They were truly a very advanced civilisation. I recently had the privilege of visiting Siem Reap in northern Cambodia which is an experience I will never forget.  The main reason for my visit was to see (and photograph) these magnificent structures – the other, to spend some time with the Cambodian people (still referred to as "Khmers") who are some of the friendliest on the planet. I spent a lot of time preparing for this trip as I was traveling a great distance and wanted to make sure I had everything I needed with me.  The purpose of this article is to share my experience(s) so that photographers can prepare for their journey to this remarkable part of the world. Keep in mind as you read this that I spent all of my time (nine days) in the Siem Reap area of Cambodia, which is a much longer visit than most.
This article is in four sections:
See more pictures on roel.me
Now that Adobe have (for the most part) sorted out their issues with the Raw conversion of images using Fuji's X-Trans sensors, I decided to bite the bullet and step back into the fuji ring. Since selling my X-Pro1, I've missed the wonderful colours that Fuji cameras produce. While I do get them with the X100, the fixed focal length limits the type of shots you can take. Anyway, my local camera store had a great deal on the XE-1 so I decided to give the X-Trans one more shot. I'll have a full review in a little while, but I wanted to share some of the shots I got on my first trip out with it.

Some quick first impressions…

Colour is the key thing with fuji's cameras. That's what makes them so special in my opinion. The colour these cameras produce has a unique character to it that's really beautiful. Operations wise, the camera feels very similar to the X100, more so than the X-Pro1. It's very light too. In fact, I think it might be too light. I was getting a lot of motion blur from camera shake, even at high shutter speeds. I don't have particularly unsteady hands, and it hasn't been a issue with any other camera I've ever used, so I'm guessing it's a balance issue. The lens feels heavier than the camera body, soI'm guessing this is throwing things off when I press the shutter. I'm going to get a half case and hopefully that little extra bit of weight might address this issue a bit. For the moment I was shooting on burst mode, so that the actions of pressing the shutter could be offset by taking multiple shots I'm not overly impressed with the sharpness either, which I know is surprising considering the Fuji's reputation. I have the 35m 1.4, and it's sharp for fairly close objects, but taking cityscapes, and anything with a lot of repetitive detail, the results are not nearly as sharp as the results I get from my Sony Nex-7 (and yes, I know that has more pixels – but per pixel sharpness is not as high). It could be a back focus issue with the lens, but the results look similar to those I  had shot before with the 35mm when I had the X-Pro1. Anyway, It could be just that it's new and I'm being very picky. Close up detail looks fine. It's weird. I'll reserve judgement on that for a while. Over all the camera is much snappier than the X-Pro1 was, but I did only have it with the original firmware. It didn't lock up on me once despite a whole morning of shooting (where as the X-Pro1 would frequently freeze for a few seconds while it figured out what it was doing) Autofocus is still pretty slow with the 35mm but I never found t so slow as to be a deal breaker. The zoom lens is much faster at focussing, but it's not as sharp.
Anyway, I'll have a more in-depth review at  a later day. For now, let the pictures do the talking ….

See on blog.thomasfitzgeraldphotography.com