Fuji X-Pro1
As soon as I heard about the release of this lens I knew I wanted to purchase it. When I was shooting Nikon the lens I used the most was the 24-120 f/4. It was the perfect walk around, travel lens. I actually used it to shoot and entire wedding and it worked great! This week I had been checking various websites and my local camera stores to no avail as I knew it was going to be released by the end of this month, July. Opening the box I was greeted with the same Fuji quality as my other lenses. The zoom is smooth, the aperture ring feels perfect and the lens has a nice weight to it. I believe it weighs between the 56 1.2 lens and the 10-24 f/4 lens with the 10-24 f/4 being the heaviest. This is a lens I could easily walk around with all day. The range of 18-135 is a very wide range. Here are two pics, the first being taken at 18mm and the second at 135. Quite a difference!………

Source: vicsfujixblog.com
Sadly, this review starts on a slightly negative note…. The first weather resistant lens released from FUJIFILM is a canon, when zoomed all the way to 135mm the lens becomes surprisingly front heavy and is sadly a little ugly, no matter which X series camera body it was slapped on (XPRO1, XM1 and XT1). Also, the lens feels and looks very plastic. Unlike the prime lens lineup with all metal exterior shells, this one is made from a smooth engineered plastic, which does come across as a little cheap. The weather sealing suggests this lens is intended for the adventure enthusiast, however in our opinion, a plastic exterior does not portray rugged durability. On paper the focal length 18mm (wide) to 135mm (telephoto) looks like great value, and it is probably fair to say this lens is going to be popular for travel photographers. Although a little vulgar, it is more affordable than stocking a range of primes to get the equivalent coverage……..
Source: www.bokeh-monster.com
About a week ago Fuji's new telephoto zoom lens found its way to me. I had little opportunity to photograph with it, but at least I was able to record a number of test images. As always, I have made a comparison with the Canon EOS 5D Mark III to see how close the Fuji comes to a full-frame camera. Mechanically the lens makes a good, solid feel. The housing is made of a mixture of (few) metal parts and (mostly) plastic. All controls and also the mix of materials are virtually identical to the well known standard zoom. Two switches are used to activate the image stabilizer and auto iris. Three adjustment rings allow the setting of aperture, focal length and focus point. The aperture ring snaps as tight as the one in the standard zoom and the 35mm lens. It runs better than the somewhat loose ring of 14mm wide angle. The zoom ring is quite stiff. At least the lens doesn't extract by itself when directed to the ground or sky. Speaking of ground: When the (switched off) lens is tilted from horizontal direction downwards, one can hear a distinct clicking sound. Probably a loose part of the image stabilizer. When switched on, the noise does not occur. Not so great is the lens hood. At least in my lens, this monstrous piece of plastic fits very tight into the socket. I have a downright fear to break it when turning…….
Source: www.martin-doppelbauer.de
I like the Fuji system so much that I have also acquired the two fixed focal lenses XF 35 mm and XF 14 mm. Below are my practical impressions and resolution chart measurements of both lenses. Again, I made a comparison with Canon cameras. In addition to the EOS 5D Mark III also the EOS 600D has been used, which has a similar sensor (18 Megapixel APS-C) as the Fuji X-E1 (16 Megapixel APS-C). For the first time, a much larger test chart was used to achieve a better image scale especially for testing the wide-angle lenses. With APS-C sensor, the scale now about 1:30 and with the full-frame sensor it is about 1:20. I found that especially the full-frame lenses benefit from the smaller magnification and show partially higher resolutions and less chromatic aberrations as in my earlier tests. Therefore, new test shots of all lenses were made under the same conditions. As always the cameras were carefully aligned on a tripod and triggered by self-timer to avoid vibration (the EOS 5D Mark III with an additional mirror prerelease)……..
Source: www.martin-doppelbauer.de
The new Fuji XF23mmF1.4 R with a focal length of 35 mm (equivalent full frame format) and a field of view of 63° comes closest to the visual sensitivity of the human eye of all Fuji lenses. This universal focal length enjoys great popularity among many photographers. That's why the popular Fuji X100S and almost all smartphones carry a similar focal length. In addition, the XF23 comes with a sensational aperture of f/1.4, promising wonderful compositions of sharpness and depth of field. Therefore, many fans have waited for this Fuji lens for a long time and created a great publicity hype. The price, that Fujifilm calls for the XF23, currently (end of 2013) sets a new record at 900 €. The wider XF14mmF2.8 R comes slightly lower at 800 €. All other Fuji lenses are around 400-650 €. The question arises whether this price is justified for the XF23. As a basis for my comparison I have used Fuji's standard zoom (XF18-55mmF2.8 -4 R LM OIS, 620 € street price) and the XF35mmF1.4 R (550 € street price ). The latter also comes with a maximum aperture of f/1.4……….
Source: www.martin-doppelbauer.de
Fujifilm XF 18-135mm f/3.5-5.6 R LM OIS WR Verdict:
It would be churlish to compare the sharpness delivered by this lens to Fujifilm's prime lenses, as they don't have as many compromises to deal with. Even so, as far as superzoom lenses go, this optic delivers sharp, contrasty images and tons of convenience, thanks to the 7.1x zoom range, optical stabiliser and weather resistance. Those looking for a walk-around lens for their Fuji X-series camera should still be smitten with this lens, even if it is a touch expensive when compared to similar offerings from other camera manufacturers.
Fujifilm XF 18-135mm f/3.5-5.6 R LM OIS WR Pros:
Decent sharpness
Robust build
Lightweight
Retro design with manual aperture ring
Low CA
Low distortion
Weather resistant construction
Fujifilm XF 18-135mm f/3.5-5.6 R LM OIS WR Cons:
Possibly a touch expensive when compared to similar lenses from other camera manufacturers
Falloff in performance towards the edges of the frame at either end of the zoom range
Source: www.ephotozine.com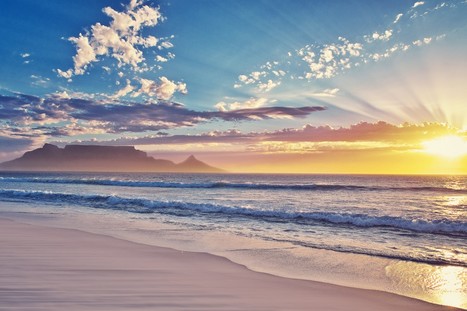 Als ich heute morgen auf der Fujifilm x-Magazin Seite schaute und das Titelbild der aktuellen Ausgabe sah (Ausgabe 6), war mit einmal ein seeeeehr breites Grinsen in meinem Gesicht. Ich hatte vor längerem einige meiner Bilder für die "Bilder von Lesern" Seite an die Herausgeber geschickt. Nicht nur das sie dann auch eins in Ausgabe 4 veröffentlichten, sie fragten mich auch ob ich Interesse an der Veröffentlichung eines Interviews mit mir hätte. Großes Interesse hatten sie an meinen Landschaftsaufnahmen. Lange überlegen musste ich dann nicht und viel schreiben brauche ich hier auch nicht. Und an dieser Stelle kann ich das ja auch gleich mitteilen: Mit dem nächsten Update der Fujifilm x-photographer Website, was wohl Anfang-Mitte August sein wird, werde ich auch als eben solcher geführt………
Source: www.qimago.de
Meinen Glückwunsch zum Fuji X-Photographer und vielen Dank für deine freundliche Erwähnung Mehrdad :)
I thought I would share some of my experiences with using the X-T1 for 12 days in Iceland. I come from a full frame Nikon background and all the big heavy f/2.8 lenses, etc. I always shot in raw, adjusted in Capture NX and never used live view. The X-T1 has changed the way I work. I'll outline some of the things I liked and disliked about the X-T1 and point out a few mistakes I made on the way. Hopefully this will be of interest to new X-T1 owners…….
Source: photomadd.com
At last count I had visited Iceland a total of three times, the first I was an amature photographer and went with a Nikon D60 + 18-105 lens, the second I had got better and went with a D90 +24/50/135 lenses, the last time was after I fell for Fuji and went with 2 XE1′s; 8mm, 18mm, 35mm, 60mm and 50-230mm lenses. I've blogged about my time in Iceland before but have decided to put this post together to keep it all in one place and show you some photography of this awesome place! One thing that keeps me coming back to Iceland is the quick changing nature of the weather and the raw unspoilt landscapes that greet you around every bend, as this was my third time out I was very much ready for what would be in store and some very good ideas of places I wanted to visit. All the photos here were shot on 2 Fuji XE-1′s the size and weight of these cameras make them great for travel and the image quality is just incredible, at no point did I feel the need for anything more that the gear I had and would be happy to travel anywhere in the world with just this small bag of gear…….
Source: www.colinnichollsphotography.com
These days my zoom range is the "general purpose" 24-70mm (Olympus M.Zuiko 12-40mm F2.8 Pro), not too wide and not too long but more or less suitable for a wide range of subjects. In my 35mm days that was the Canon EF 24-70mm F2.8L. I shot for about a year with that as my only zoom lens and when I needed something wider I would rent or borrow the EF16-35 F2.8L. Both of these lenses were useful but had issues with focus accuracy and sharpness. I hear-tell Canon has released a new version of the 16-35 (it's now a 16-35mm F4 with image stabilisation). I've personally used the latest version of the 24-70mm F2.8L MKII (awesome but expensive!). If you want to make images with a little something special then you need to go wider than that general purpose zoom. You need a wide angle prime lens or a wide angle zoom. I've previously used the excellent XF 14mm F2.8 but stuck at one focal length in that range can be limiting sometimes. I was particularly interested in the XF10-24mm Fuji lens because of an upcoming assignment which will require me to take a series of wide angle shots and combine various elements into one composite image……
Source: leighmiller.zenfolio.com