Fuji X-Pro1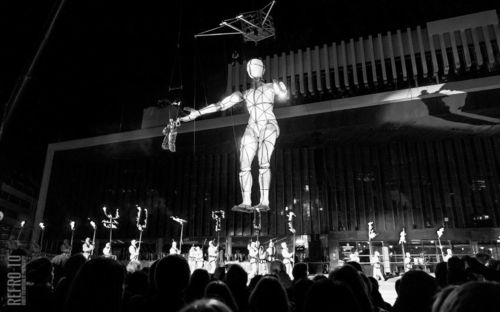 Linz got a brand new opera house called – at last and after several failing attempts due to intervention of a popoulistic party. but now that's history and the opera looks forward hopefully into a bright future. One part of the opening has been the nightly spectacle named "a parzival" with the catalonian performance group La Fura dels Baus. A party for all senses in front ot the facade of the opera with music from Richard Wagner, giant puppets, flying humans – all voluntary people from the surrounding – and firewoorks. A perfect opportunity to show up the low noise capability of Fuji's X-Trans-senor.
All picture were shot handheld with ISO6400 and processed with Adobe Lightroom 5 Beta
See more pictures on www.refro.at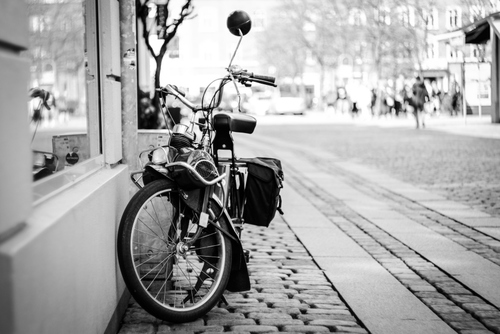 Todays blogpost is a review of the Helios 44m-4 58mm f/2 lens. The lens was produced in the old Soviet Union by Jupiter among others from 1958 till 1992 and is one of most mass produced lenses in the world! I bought the M42 screwmount version (hence the 44m name), since I have that adapter, but they made it available in many other mounts. The reason for buying this lens was one thing, and one thing only: The swirley bokeh effect! The lens has, what is referred to as optical vignetting, meaning that out of focus "bokeh-balls" becomes more elipsoid as you move away from the center of the image. Also referred to, as "Cat-eye" effect, this phenomenon gives a pronounced feeling that the background "swirls" around the center focus subject. What really surprised me though, was all the other scenarios this lens was good for! The 58mm focuslength on a APS-C sensor turns into a 87mm FOV equivalent which makes it a really nice medium tele lens. For the streets I was VERY surprised at how well it is doing. And it does amazing with black and white photography. The lens is built like a tank! Seriously. METAL and GLASS….the USSR-way!! My copy is very smooth in the focus ring, and the aperture ring has nice clicks. A good condition lens. Because the lens was built in such superfluous numbers they're CHEAP…. and I mean REALLY cheap! $10 on ebay and you get a good condition lens…. it's ridiculous, really…..
See more pictures on jonasraskphotography.com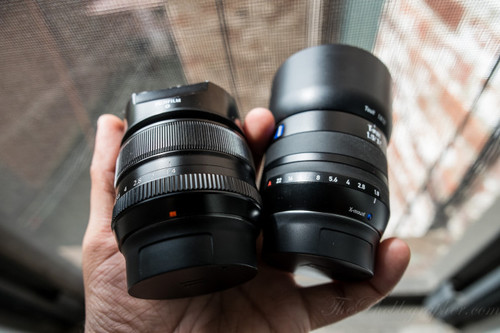 We've been playing with the Zeiss 32mm f1.8 for a little while now on the Fujifilm X Pro 1 and it dawned on us from the comments that it could perhaps be a competitor to the Fujifilm 35mm f1.4. The lenses share many similarities but also have a couple of key differences.
….
Conclusions
While both lenses are quite good, Fujifilm has a major advantage with a more affordable offering while also retaining a better build quality. However, Zeiss has faster focusing and better image quality. This is kind of a tough test to consider but we should all take comfort in knowing that both lenses are excellent. But on a personal scale, I've always had a love for Zeiss products the same way that Steve Huff loves his Leicas. And in the end, I'll have to give the win to the Zeiss despite owning Fujifilm's lens.
See on www.thephoblographer.com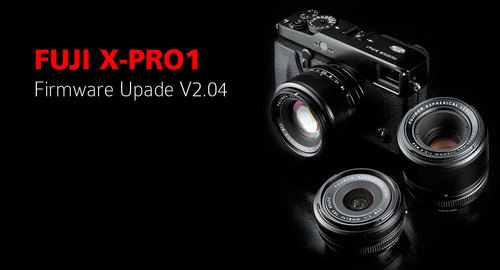 The firmware update Ver.2.04 from Ver. 2.03 incorporates the following issue
1.AF speed is improved when used with XF55-200mmF3.5-4.8 R LM OIS.
See on www.fujifilm.com
Readers of my facebook page will be well aware that last month, Laura and I were travelling around Vietnam. The purpose of the trip wasn't travel photography in Vietnam, but to explore and meet people from this fabulous country, eat some nice food, and drink some good cocktails. That is exactly what we did and along the way I tried to capture the spirit and essence of the country as best as I could through the viewfinder. I took along my Fuji XPro 1, and despite meeting the concrete from a decent height on two occasions, it performed admirably, and I thoroughly enjoyed not lugging around a large SLR and a selection of heavy lenses! Laura carried the Fuji x20 and I hope to blog some of her images soon, as I've had many requests for further images with this little camera since my review a few weeks ago.

Vietnam is a country featuring a multitude of very different landscapes and ways of living, making it a photographer's dream in terms of capturing varied images within one trip. However each area had its own set of challenges when it came to shooting. We started our trip in the capital, Hanoi. It is the definition of 'hustle and bustle', with street sellers galore, and more scooters than you can imagine. Interesting photo opportunities are in abundance but the difficulty then lies in finding a 'clean' shot, some early morning starts were definitely required here! Conversely, the idyllic hill town of Bac Ha, which we reached via an interesting overnight train has a more simple way of life – buffalo's are used to plough the fields, and double up as commuter vehicles for the kids! Here, we were challenged by the weather as thick mist often covered the beautiful landscape. However the times when it lifted slightly added an extra layer of 'rustic charm' to the images captured. From here we hopped on a junk around the karst islands of Halong Bay, seeing some spectacular landscapes, before flying to the more commercialised Hoi An, which still manages to retains its charm and was one of our favourite places. A quick stop over in the westernised and modern Ho Chi Minh (formally Saigon), before a rain filled visit to the waterways and floating markets of the Mekong Delta. Finally we chilled out on the beaches around the stunning island of Phu Quoc – enjoying warm waters, sun and a few beers!

From the bustling cities, to the colourful hill tribes, we enjoyed; green tea with builders, crazy scooter rides, lost wedding rings (mine!), flying fish, pigs on bus roofs, frogs legs, beautiful sunrises and lots more. We visited as much of Vietnam as possible and had an amazing time. We met lots of lovely locals and equally lovely fellow travellers,  I can highly recommend a visit to this happy, colourful, friendly, interesting and lively place!

The common thread throughout the trip was the interaction between the locals, strong family bonds and close knit communities, working and socialising together. As I take a similar approach to my travel photography as that for my wedding photography, focussing on the people and telling a story with my images was my photographic aim. I took a fair few shots during the trip, and have narrowed it down to my favourite 50 that represent the country and its people…

See more pictures on www.adamrileyphotography.com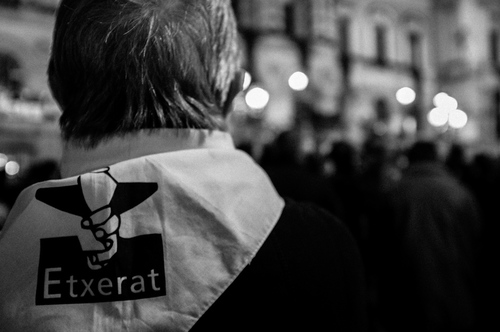 Relatives of Basque political prisoners. Condemned to suffer the dispersion and its consequences to visit relatives and friends.

*Photos of Basque political prisoners relatives from a demostration in Bilbao claiming the respect of the prisoners rights.
Fujifilm X-Pro1 + Fujinon XF 35mm + off camera corded flash
See more pictures on etxebaiker.com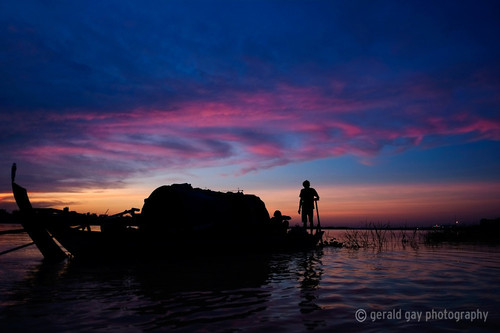 It's been a little over a year since Fuji released the X-Pro 1 – a Leica for the rest of us. It paid homage to the great rangefinder type cameras of yesteryears. Although digital, it was the first camera that handled like it was a film camera with files that were incredibly film-like. The familiar manual, mechanical-like controls were a delight for those who began with pre-autofocus film cameras. The X-Pro 1′s output was also unexpected. The colour reproduction is so true to life that it amazes me even today. The camera comes with simulations of Fuji's great films like Velvia, Provia, Astia, colour negative & b/w. With the X-E1 as a second body and just waiting for the 55-300mm zoom to come, my X bag will be all set for more great photography.
See more pictures on 500px.com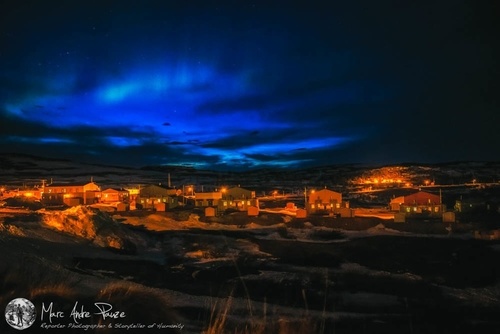 This week was a special mix of satisfaction, surprise and anger. First I went for a walk at 23h30 and was in awe under the sky still lit, helped by some Aurora Borealis. Then the next day, I saw the Inuit version of "The Hockey Night in Canada" as young boys were playing in the streets despite the ferocious cold wind. The anger came with a letter from Getty Images wich I describe in a precedent post. After having spent most of the week-end questioning myself about the Getty Issue and decided to fight back, I went on a walk without any other goal than observing and exploring, as I often do. I stumble upon this little Inuk, who can't wait any longer to make sand castle. A few feet away, the sea ice is still covering part of the bay, although it is shattered and flowing slowly to the Ungava. Wanting to see how much ice was left, I climb a nearby mountain and walked over to the big bay. Here're a few pictures from the week and from this climb. Although summer seems a long way, the small boy on the beach was already in his summer play. No more time to waste. Text & Photographs © Marc-André Pauzé – all rights reserved. You can diffuse and share on your social media using the buttons on the upper left side of the window, but the use of the picture is restricted through Stipple. Make sure you link back to this site and credit the author. Please forgive if there are any grammatical errors, my main language is french. To see the pictures in maximum size, click on one of them and change using the arrows of your keyboards or by clicking on the right edge of the picture…..
See on waseyaimages.net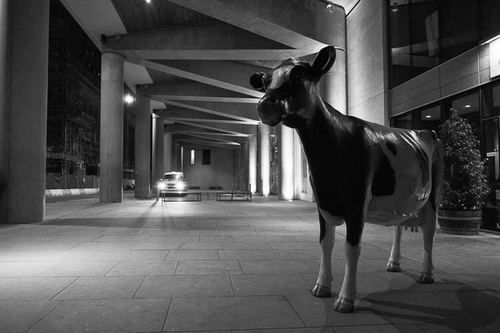 Ultra wides are fun to use however the all encompassing field of view can make good compositions difficult to achieve, while being even slightly off true level in any plane can introduce unnatural distortions. Ok the latter can be used to good effect creating dramatic perspectives, but it can also look gimmicky if not done well. The obvious impulse is to go large and look for grand vistas. I find this is invariably a mistake. With a field of view of 21mm on the X-Pro1, the Fujinon 14mm is still a 14mm lens and its perspective reduces even the mightiest of mountains to hillocks in your images if you are not close enough. My wife took me up a mountain recently to show me the perilous route she took across the mountain on horseback. The image below was shot for fun with the X-Pro1 panorama feature and the 14mm lens. The mountains in the background are not that far away and they are over 1200m high. Where I am standing is at around 600m. The image is….well…rubbish really and gives no sense of the dramatic route that she took. A better way to take this shot would be to stitch multiple shots using a lens that is closer to the perspective of the human eye, say 50mm or so. The second impulse, at least for landscapes, is to use F11 or higher and use the hyper-focal technique. This works well in most cases, particularly if the intended display medium is the web, but my personal preference is to use an aperture of around F8 and to manually focus on the subject. Ultra wides like the 14mm at F8 have buckets of DOF without having to worry about diffraction. Manually focusing on the X-Pro1 is very straight forward. With longer lenses the 10x magnification on the view finder is a challenge, but I find it ok on this lens. If you find it tough, drop to 3x. The real bonus of this method is that if you do decide to print large you will have a better quality image in the sense that the key subject is on the plane of sharpest focus. The Fujinon XF 14mm is remarkably devoid of distortion which makes it an interesting lens to use for architecture. I tend to travel a lot on business and I always carry a camera with me. Recently I was near Tower Bridge in London heading to the Regus offices there for a meeting. It was all foggy an atmospheric first thing in the morning. The City Hall  building caught my eye but I was late for the meeting so  I took a  a quick snap to remind me to go back after work, or later in the week to take some photos……
See on wideanglecafe.wordpress.com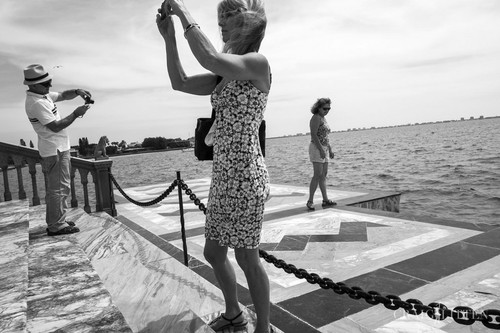 I'm a photojournalist by profession, a documentary photographer by choice, and a street photographer in my heart, but before all of that, I just love photography, and l love to take pictures. Enter in the Fuji X-Pro 1. Very recently, less than one month ago, I sold all of my DSLRs, fast glass and long lenses and purchased two Fuji X-Pro 1 bodies, the XF 18mm f/2 (approx. 28mm equivalent), the XF 35mm f/1.4 (approx. 50mm equivalent), and the XF 18-55 zoom and I couldn't be happier. For nearly two decades I've wanted a Leica film body (M6), but in my career as a newspaper photojournalist and with all of the professional sports I had to cover, I just couldn't justify it. In the late 90s I bought the amazing Contax G2 and loved it dearly. But as film started to fade and digital started to pick up speed, the M6 dream also faded. I finally sold the Contax in 2005 while it was still had value. As Leica released the M8, and I saw that the price was significantly higher than the already pricy M6 (I was never really interested in the M7), and that it was not a full frame sensor (because I really wanted a 35mm Summicron–Leica's 35mm f/2 lens), I lost interest. Then the Leica M9 was released which caught my attention, but I knew that as a working photographer, I could never afford nor justify the cost of one camera and one lens, let alone a complete system. I love Leica, but it simply cannot be justified in its cost (for me personally), thus out of my reach. Leica used to be the camera of the working photojournalist, and many legends of photography have made iconic photographs with them, but the world has changed, and making a living with photography is harder than ever. With new amazing technology, and steep competition, working photographers are now using new tools that get the job done. There was a time in my career that if a photographer showed up for an assignment with anything but a Nikon or a Canon, they were looked at as an amateur, but not anymore. One of the big attractions of the Leica, to me, is its simplicity; in this it's unbeaten still today. I applaud Leica for (mostly) remaining true to its heritage with the digital M cameras, and I hope they always will. No other camera system even comes close to the workmanship and quality build and materials of a Leica. If you've ever held a Leica lens, you know exactly what I'm talking about. Fuji, analogously, has invented a camera system that gets back to the basics. Things like a real shutter speed dial, check, a real aperture dial, check, a real optical viewfinder, check. But Fuji also added a real exposure compensation dial that's even better than the ones the old Nikon's used to have on their film bodies. Also, the wondrous beauty of Fuji's hybrid viewfinder, where the user can switch, on the fly, from optical (OVF) to electronic (EVF), is the icing on the cake to me. This camera is a breath of fresh air to photograph with. The buttons are perfectly placed and they are few (only what's needed). Today I chose to slow down and shoot just for the sheer joy of it. While photographing with the X-Pro 1 I was able to switched from optical finder, to rear LCD, to electronic viewfinder, to changing the ISO, the aperture, etc., etc. all effortlessly and without a thought. It was so much fun. In fact, it was pure joy. I really haven't had this much fun shooting with any camera since my Contax G2. Imagine that, a professional photographer actually enjoying shooting when not getting paid to do so. (By the slightest chance if anyone from Fuji happens to read this article, I ask you to PLEASE not change a single thing on the X-Pro 1 camera body with the future X-Pro camera body, but instead just install dual, quad-core processors (for a little more speed) and we're good to go. This camera is that good! …..
See more pictures on streetphotoworkshops.com