Fuji X-Pro1
FujiFilm 14mm f2.8
When I finally got this lens, I had my doubts that it might not be wide enough for landscapes.  I like to shoot landscapes at least at 17mm on full frame camera. and this 14mm translates to roughly 21mm, when factoring the crop of Fuji X cameras.  I decided to give it a try.  I was really impressed with the results.  I think 21mm is wide enough for me, although I'm still looking forward to the new 10-24 f4 Fuji lens.  Best of all, all this equipment is light, easily transportable, which makes shooting with it so much more fun. It was a perfect day.  The morning was beautiful and we found a few photographers already positioned at Vermillion lakes waiting for the sunrise.  The weather conditions were quite perfect for a great sunrise shoot.  After the sunrise, we traveled to Lake Louise.  Another great iconic location for landscapes.   A day of beautiful light, beautiful mountains, and great time shooting it all……
See on www.miksmedia.net
While I was wrong that there would be a major upgrade to Lightroom this week, I was right in my suspicions that something was coming. It turns out that not only did Adobe release an upgrade to the desktop version, but they also released "Lightroom Mobile", an iPad based companion app that uses smart previews and Adobe's cloud services to sync selected collections and perform ratings and edits on your iPad which sync back to your main Library. This was demoed a while ago, and it's good to see it released. It's first thing in the morning here in Ireland, so I'm still gathering all the news about this, (and downloading it as we speak!). I'll be trying it myself later today, but for now, here's a selection of some of the coverage of this:
Lightroom Mobile is now available on the App Store. You need Lightroom 5.4 to power the synchronisation. It's not available in the "check for updates" link inside Lightroom yet, but you can download it manually from Adobe. This release also adds support for the Fuji XT–1 and the Fuji colour profiles that were in the Camera Raw beta…..
Je me demandais si ce Fujinon XF 56mm 1.2 parviendrait à remplacer et prendre le dessus sur le Nikkor 85mm 1.4G que j'aimais tant. La réponse est oui. Le 56mm est le parfait exemple du savoir-faire de Fujifilm en terme d'optiques. Petit, discret, relativement léger, performant et rapide. Le bokeh est magnifique même s'il reste en peu en dessous de celui du 85mm Nikkor. Un must have.


See on blog.k-pture.com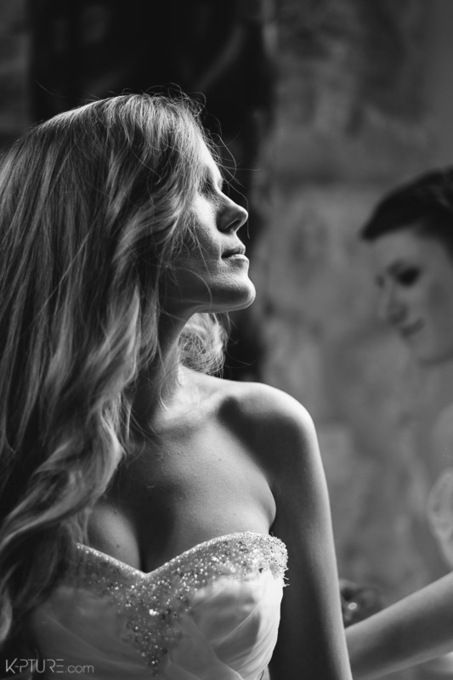 Il y a des couples avec lesquels ont sait que ça va être cool. Voici un aperçu du mariage d'Emilie & Dimitri
Lieu : Château du bois d'Arlon
Photos : K-pture
Matériel : Fuji X-T1 + 14mm 2.8 + 23mm 1.4 + 35mm 1.4 + 56mm 1.2
See on blog.k-pture.com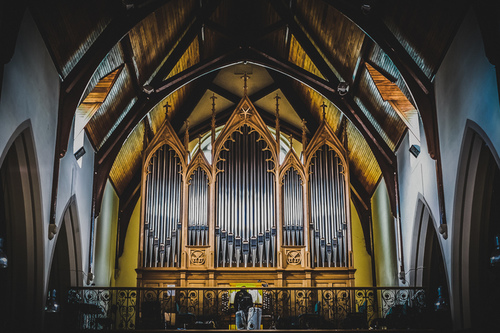 It's been a few months now since I made the choice to go full Fuji when photographing weddings, the choice was one I was thinking about ever since getting my hands on the XE1 and the 35mm lens, after having this along side a Canon 5Dii I was thinking how I would be happy doing a whole wedding using only this lens and camera. Since then I've invested in a full bag of fuji gear which I'm using at every wedding now, its light, small and gives incredible image quality, it also helps me remain inconspicuous when shooting, as I'm a documentary photographer I don't want to be waving massive lenses about attracting loads of attention…..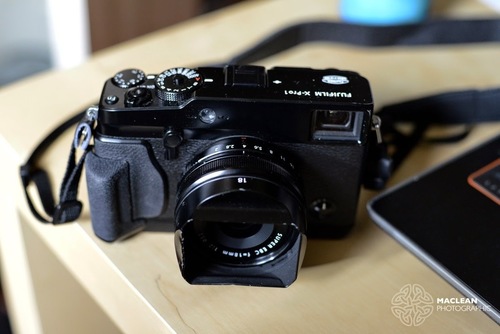 The Fujinon XF 18mm f2R is one of the three original lenses launched with the X-Pro1 in 2012 and was the widest of the trio – 18mm f2, 35mm f1.4 and 60mm f2.4 macro.  Since then there have been a few wide angles lenses added to the X-Series armoury – 14mm f2.8, 10-24mm f4, 23mm f1.4 and Zeiss Touit 12mm f2.8 to name a few – and I feel the little 18mm has become the most underrated gems in the Fujifilm XF lens lineup……
The Fujinon XF18mm f2R is a superb lens and my favourite of the five lenses I own for the X-Series system. Why it gets overlooked in favour of the wider or faster lenses that are available is frankly a shame. I was of the same opinion when I got my X-Pro1 system and thought the 14mm f2.8 would be mu wide angle lens of choice but the reality when I started to use the system in the real world was not as I expected….

See on macleancomms.blogspot.de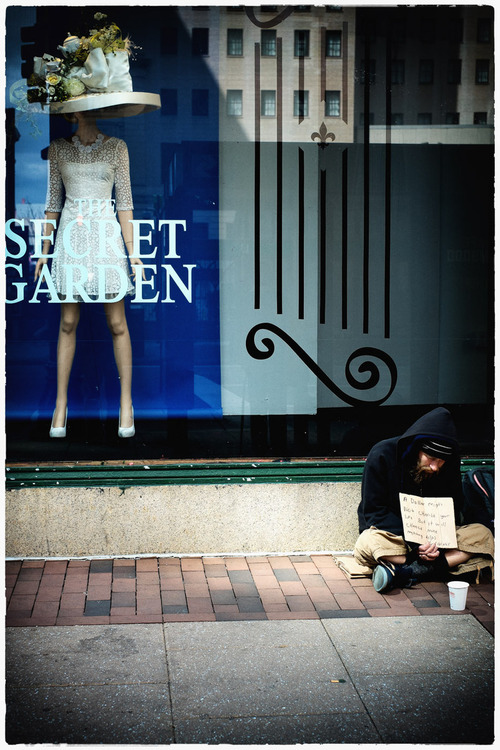 Well, at the last minute I switched bags from the TurnStyle 5 to the Retrospective 5. It just is a little easier to swap cameras from the Retrospective 5. I don't need any Enter & Exit Bag Procedure Intrusions. On the street I adjusted the dividers a little and now everything just works great. So, Andre' has the 23mm on and Garry has the 50mm on and the extra pocket holds the EF-X20 Flash & the 18mm. I'll never use all this stuff out on the street but….if I don't use both cameras, one will go and I know it. So, I need to learn again to depend on using 2 cameras. Besides, what better way to change lenses eh? It was very convenient to swap cameras when I felt like changing Field of Views. It's not hard to take, that I'll say…….
See on streetshooter.net
…. of course many users are questioning what would become of the APS-C line since Fuji has invested a lot of money into it up until now. Well, as several photographers have pointed out, there are many systems that have both APS-C and full frame line-ups, so it wouldn't really be anything new. Would it make sense? Well, it depends on the point of view from which you analyse the move. The current Fuji X line is certainly a great example of high quality found in compact and light gear. Not as much as the MFT system but wherever the MFT system has some advantages, Fuji has others. The most recent products to come out and the current lens road map clearly show that Fujifilm is building a complete APS-C system that can easily satisfy most of our needs as photographers (both amateur and professional). So why start over with a new system? Isn't APS-C the best compromise in terms of keeping cameras and lenses small enough without risking a loss in image quality? Isn't it also the best way to keep costs reasonable …….

Now, this is all just speculation. I am in no way suggesting that it's something Fujifilm has to do or that we need a full frame camera in order to produce images that compete with the DSLRs, but if Fujifilm have their eye on cornering the mirrorless market, having a complete system in both APS-C and full frame formats does make some sense. Canon and Nikon have been operating in a similar fashion for quite some time now with their DSLRs. There will always be folks who balk at the notion of using a smartphone as their primary cameras (I do), but the reality is "Consumer" cameras are dying fast. The high end is where the money will continue to be for some time yet, and if that high end can be served by Fujifilm, I won't complain. Fujifilm could simply continue to iterate on the system they've got, but recent history has shown that outside of Japan, mirrorless cameras aren't gaining ground like anyone would expect. The addition of "full frame" with the other marketing bullet points will draw more eyeballs towards Fujifilm and the mirrorless market in general. If you're happy with APS-C, you're already in really good shape for lens selection. There's a lot to choose from, and there's no chance Fujifilm will abandon the format anytime soon. If you're waiting for a a complete, compact, full frame system, it's possible you'll have it in a little over years after the X-Pro2 is released, provided it is in fact full frame. Fujifilm have already shown they can do it….
See on Fuji vs. Fuji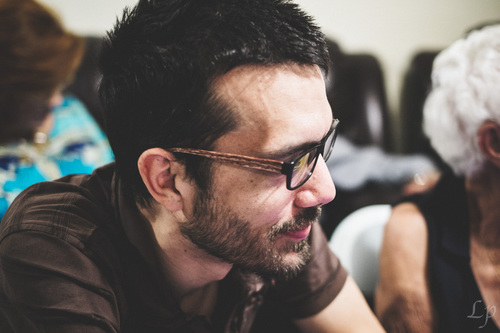 So the rumor mill is out and a possible Fuji X-Pro 2 is on the horizon for early or mid 2015. As Bob Dylan would say, "the times are changing." The Nikon D600 and Canon 6D came to fruition as affordable full frame cameras, well, not really affordable as $2,000 USD is not cheap by any means but within range of many more I suppose. Then we had the folks at Sony pumping out all sorts of full frame goodness in various shapes and forms and then there is Fujifilm X-Series with brave new sensor technology stirring the full frame pot (5DMK2, D700) and reaching in. The "reaching in" is arguable and I'm sure Dr. Boyer would say I'm way out of touch with sensor reality, but nonetheless, there seems to be a group of photographers that prefers the X-Trans sensor…….
See on ledesmaphotography.com