Lenses and Accessoires
This is a short blog about Lee Filters, 3 Legged Thing and Fuji, and how these companies changed the way I shoot. I run a company called Ideas & Images. We provide both images and ideas to who ever wishes or wants them. Mostly we work within the Fashion world, the slow world of the landscape photographer seemed so far away……. A while ago, I had a lovely e-mail from a lovely company who make Filters. Lee Filters popped down to see me and left me with a set filters specifically designed for CSC cameras.  The Seven5 System filters are smaller than the normal 100mm system. The  Filter Holder is designed for the compact system cameras and can hold the Lee Seven5 75x90mm filters. Lee also have a range of adapters for all the Fuji & Zeiss lenses. (The Zeiss pictured below is 52mm where as the 18 -55 lens is 58mm. Most of the lenses have different filter sizes).  Being a more from the fashion world, I had NEVER used a filter in my life that was a not a screw on style ND, a Polariser or generic camera filter…….
Source: ideasandimages.co.uk
Well, I've hinted, and I've posted some images taken with this beast, so I suppose I should give it a quick review thingy. Note that this isn't a proper technical review – you'll find those with all the resolution charts you could hope for on all the usual sites and even in print magazines. No, this is just about my early impressions of my latest X-mount lens. I'd been contemplating getting this lens for a while. If it had been somewhat cheaper, I'd have had no hesitation at all, as one thing I have missed since the move from Canon to Fuji was a nicely flexible wide-angle lens. Now I've got that nifty little Samyang 8mm Fisheye[1], which is fun but not really what's needed for every job. And I've got the excellent Fuji 14mm prime[2], which I have to confess to not using as much as I thought I might. What I really wanted was something that would give a nicely clear wide angle view over a moderate range. And in the course of Fuji's lens development, they duly provided one, albeit at a relatively high price. But before we moan about prices, it's worth remembering that Fuji make very high quality lenses. It's also worth mentioning that when new lenses are produced, Fuji provide firmware for the cameras which ensures they'll do Clever Things with them, like correcting the distortion that's generally regarded as the consequence of using a wide-angle lens. Another point is that unlike a lot of zoom lenses, this one maintains the maximum aperture of f/4 throughout the zoom range, which goes some way to explaining its size and weight. And it comes with Fuji's excellent image stabilisation, which is always good to have……..
Source: losingit.me.uk
This spring I bought the Canon FD 85mm f/1.2 from Ebay and a Metabones adapter for my Fuji X camera. Not the speed booster one. I wanted to get something close to a 135mm full frame equivalent on my APS-C sized sensor. A 90mm lens would have been ideal, but most 90mm's out there have an f-stop of f/2.0 and I wanted something faster. I started looking at different 85mm lenses which would give me a 127,5mm FF equivalent. After some research, I decided to go with the Canon FD lens – The predecessor of the first generation Canon EF 85mm f/1.2L lens. Since I wouldn't be able to use autofocus anyway, I went with the non-AF version……..
Source: www.stevehuffphoto.com
I have been wanting a telephoto or telephoto zoom lens for my Fuji X-T1 for some time now. The longest focal length I had for the Fuji X-System is the amazing Fuji 1,2/56mm lens (85mm equivalent), and since selling my DSLR gear I really miss some of the longer focal lengths. The lens I miss the most is the Carl Zeiss Sonnar T* 1,8/135mm so when I heard the rumor that Fuji is considering releasing a 2/90mm lens I got excited. The other lens that kind of interests me is the hopefully soon to be released 2,8/50-140mm lens. When I am wanting to shoot with longer focal lengths I have been using my Olympus OM-D EM-1 with a Sigma 2,8/60mm lens (120mm equivalent), which incidentally is probably one of the best value lenses on the market today (Click here to see my review of the Sigma 2,8/60mm)…….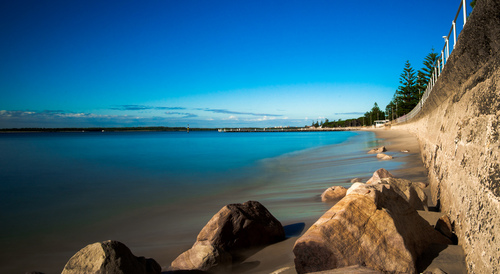 Put simply Neutral Density or ND filters reduce the amount of light entering the lens. They are available in different optical densities and are usually described/quantified by their f-stop reduction. I use these types of filters in one of 2 ways. Either to enable me to shoot at a wider apertures in bright conditions and give me greater DOF control, or for me more commonly to shoot with a longer shutter speed (long exposures), usually for landscape photography. A Graduated Neutral Density filter is similar to a regular ND filter except the intensity varies across the surface of the filter. This is useful when one region of the image is bright and the rest is not, such as the sky in a sunset/sunrise landscape scene. I often use this type of filter for landscape photography, and often conjunction with an ND filter. There are also variable ND filters available, which offer a lot more flexibility over carrying around various filters of different densities. I have limited experience with variable ND's but each time I have used one I have experienced various issues including a loss of image quality. I have tried a number of different brands, all without success………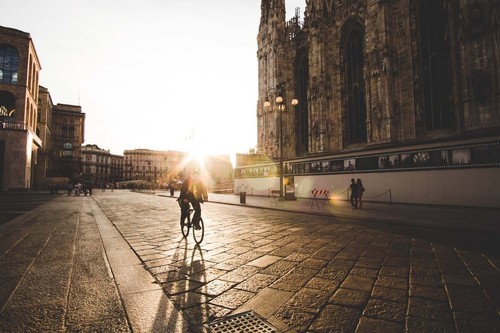 Can the new Rokinon 12mm f/2.0 NCS CS compete with the Zeiss Touit 12mm f/2.8? Here are my thoughts on this unique lens. A few months ago I showed readers how to pick a lens for milky way photography. In the conclusion of the guide, there was one particular type of lens that stands out above all the rest: the fast wide angle. Rokinon has been a particularly popular manufacturer for photographers interested in astrophotography because their lenses often outperform many of the more expensive offerings from Canon or Nikon at a much lower price. The lenses from Rokinon eschew the typical modern norm of autofocus or image stabilization, instead focusing solely on the optical performance. You can find the same lenses under other brand names too: the original manufacturer is Samyang and their lenses are available under the names Rokinon, Bower, Walimex and a few others……
See on www.lonelyspeck.com
In my nascent tenure as a Fujifilm shooter, I've worked primarily in the medium to wide focal spectrum, from 55mm at the longest to 10mm at the widest. I'm primarily a street photographer, so I'll have to find a balcony for anything longer than 50mm. The 55-200mm f3.5-4.8 was a welcome change that proved to be a valuable piece of glass for the time that I had it.With a 35mm-equivalent focal length of 83mm-300mm, this lens was great with portraits and performance. The zooming is, however, external, so it'll add considerable heft to any X-series camera in your bag……
See on www.thephoblographer.com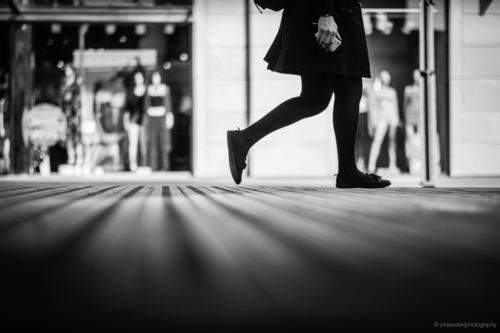 May 2014. Again I have strayed into other areas of photography for a little while. I still shoot street. Below are 14 shots from Århus, Denmark. Captured using the X-Pro1 and the XF 56mm f/1.2 R. This lens is fantastic. Bokeh is so amazing. Focus is fast. And it works so damn well for Narrow DOF street photography. Enjoy…….
See on jonasraskphotography.com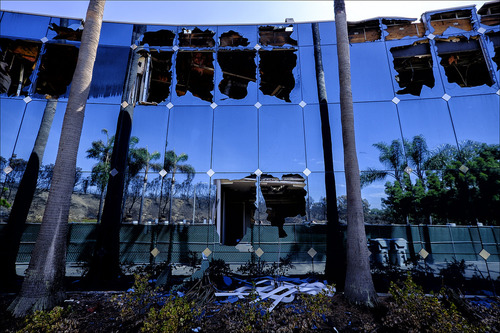 This fire was way to close for comfort, but now that the smoke has cleared, it's amazing to see how near the fire came to so many buildings, and what a superb job our firefighters did in keeping those buildings from burning. The fire raced West, up the canyons, through the tinder try brush – it hopped 4 lane roads with ease, and scorched some 600 acres. What's left is eerie, barren and dusty – with the screeching of distant smoke alarms from burned-out homes, echoing over the desolate landscape……..
See on f-sunny.com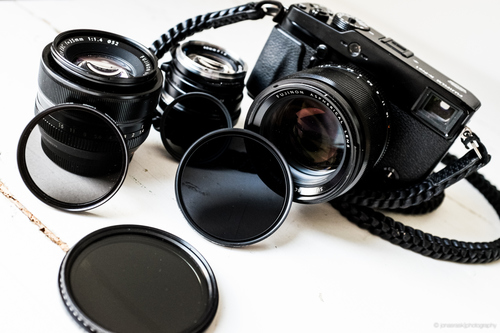 A little warning for my fellow photographers today. I like to shoot high speed prime lenses. That should no longer be a secret to the people who follow this blog. Ever since I started going "collectors heaven" with the old 50 mm lenses I have been needing ND filters in all shapes and sizes. And trust me on this DON'T BUY VARIABLE ND FILTERS! They will mess up your gorgeous bokeh, and specular highlights! What a variable ND filter really is, is two pieces of polarising glass. One linear, one circular. You twist the filter to offset the polarisation. Polarized at a 90 degree angle, the filter lets in zero light. at 0 degrees it lets in 100% light. (Basic high school physics :-P) What this sadly does is introduce artefacts into your out of focus areas. And before you start saying that this is only true on cheap filter brands… trust me…it's not! I've tried variable ND's from the following companies, and ALL with no exception show this issue! ……
See on jonasraskphotography.com