Lenses and Accessoires
One of the drawbacks of pancake lenses is that they tend to be slower than conventional designs. However, with a maximum aperture of f/2.8, this lens is fast enough to suit most photographers and its the compact size and light weight make it ideal for situations like travelling and hiking. It is also relatively inconspicuous, which is excellent for street photography. This lens is better suited to still photography than video because its DC coreless AF motor isn't totally silent. However AF speed was fast on the X-E2 camera the lens was tested on……
See on www.photoreview.com.au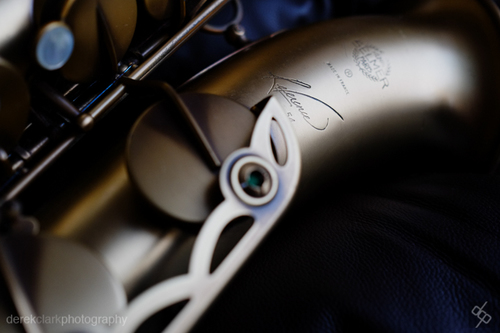 … the 23mm feels perfect in your hands, especially on the X-Pro. But the quality of this lens is just stunning and Fuji has done a fantastic job in producing a lens that is more than the sum of it's parts. The 35mm f1.4 has always had the edge over the other X Series lenses, but the 23mm has a look that is just as special and I can't wait to use it on a real shoot. I'm a documentary photographer and this is a lens to tell stories. You get a great perspective with an old school 35mm, just the right amount of foreground to background without a load of distortion. It's also a lens that you can move in close and still get a great look without peoples faces getting all bent out of shape. The 18mm f2 can be a little wide for my liking, but this new 23mm foots the bill. So the 23mm f1.4 has been worth the wait. The 56mm f1.2 should be out early 2014 and if it's in the same league as the 23mm it will be stunning. I shoot with two bodies a lot and the 23mm on the X-Pro1 and 56mm on the X-E1 will be a great partnership. I'll have more photos from the 23mm in the next few days on this blog as well as Twitter and Facebook. I'll also shoot some street photography and post them on 35mmStreet. I'll leave you with the horn, or rather, two horns. My Selmer Tenor and Yanagisawa curved soprano, two amazing saxophones. If you've got the horn and still not satisfied, take a look at Project Jazz on this here site……
See more pictures on www.derekclarkphotography.com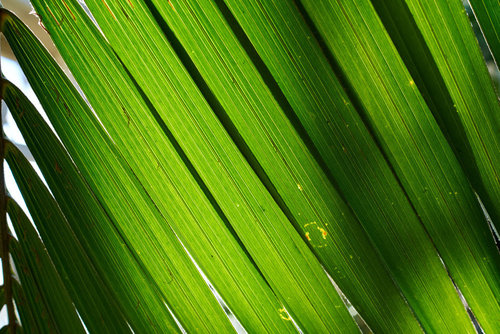 Fujifilm XF Fujinon 23mm f/1.4 R Verdict
Sporting the same field of view as a 35mm lens does on a 35mm camera, this lens should be a popular choice for the wish list of many Fuji X-series camera owners, especially with that fast f/1.4 maximum aperture. The quality delivered by this lens is excellent, in terms of build and optical performance, which makes the £780 asking price seem fair, although not inexpensive.
The Fujifilm XF Fujinon 23mm f/1.4 R delivers excellent image quality with great build quality.
Fujifilm XF Fujinon 23mm f/1.4 R Pros
Extremely sharp stopped down
Very good sharpness in the centre at maximum aperture
Lightweight
Useful hyperfocal scale
Excellent build
Fujifilm XF Fujinon 23mm f/1.4 R Cons
Not as sharp towards the edges of the frame at maximum aperture as you may expect

FEATURES 4.5 / 5
HANDLING 4.5 / 5
PERFORMANCE 4.5 / 5
VALUE FOR MONEY 3.5 / 5
VERDICT 4.5 / 5

See on www.ephotozine.com
Summary

The Fuji XF 35mm f/1.4 R is a very impressive lens in Fuji's current X-mount lenses. Being the first to launch with the X-Pro1, it does have a couple of annoyances like aperture chatter, loose aperture ring and an awkward, easy to lose rubber lens cap. However, it makes up for those flaws optically, being a fast f/1.4 lens with excellent sharpness, as demonstrated in the "Optical Features" and "Lens Comparisons" pages of this review. Thanks to Fuji's smart lens corrections capabilities, the lens performance is boosted to incredible levels, where the sharpness at f/1.4 is about the same as when stopped down to f/5.6 in the center. So if you shoot in JPEG format, or shoot in RAW and use post-processing software like Lightroom (which automatically applies lens corrections to all Fuji RAW files), you will be amazed by the results from this lens. The 35mm focal length is ideal for APS-C sensors, because it provides an equivalent angle of view as a 50mm lens on a full-frame camera. Such "standard" or "normal" focal length is suitable for many genres of photography such as street, travel, event and nature. And having a fast f/1.4 aperture, it is also suitable for low-light photography and even astrophotography. As such, I would recommend the Fuji XF 35mm f/1.4 to be among the first lenses to be considered, if you are planning to purchase a Fuji X-series camera…..
See on photographylife.com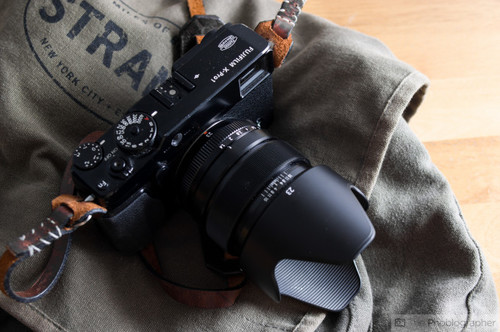 … though the Fujifilm 23mm f1.4 is expensive, could be sharper wide open, and faces off against competitors with better bokeh it is being awarded our Editor's Choice rating. Why? Overall, it is the most versatile lens that you can use for the Fujifilm X series system and we considering to be the single best lens for Street Photography using mirrorless cameras out there. This is due to the autofocus offering and the clearly readable depth of field scale on the lens when shooting with the zone focusing method. For what it's worth, the lens will help you to create beautiful images that you'll be incredibly proud of. We also believe that it may becomes your everyday lens that you can use to document all of life's happenings. Indeed, you can use this focal length for food, portraits, candids, etc. When combined with the still very good performance of the lens, the 23mm f1.4 is still the most versatile lens that the company has ever created. And for that reason alone, you should be ecstatic about what Fujifilm is doing for the system…..
See on www.thephoblographer.com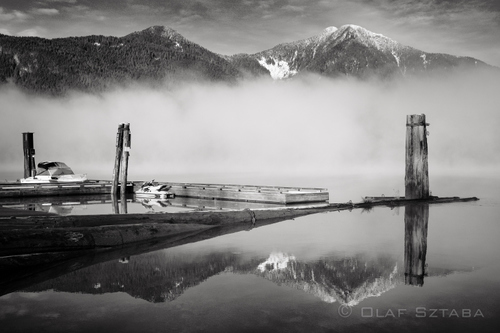 …. the latest addition to the X-series line-up is the XF 23 mm F1.4. The first thing that struck us about this lens was its size. It is even larger than a wide-angle XF 14 mm. When attached to the Fuji X-Pro1 it feels bulky but solid. Its build quality is superb with all-metal mounts and a high-grade barrel. The focus ring is nice and smooth. The only let down is a plastic hood, which feels cheap. One of the most important features of this lens is the traditional aperture ring on the lens barrel. This attribute allows a photographer to have a special connection with the lens when shooting. It not only enriches the photographic experience but let's you indulge in the process of image creation. Kudos to Fuji for going this route! While physical attributes may or may not appeal, image quality is something everyone wants and this lens delivers! Attached to our Fuji X-Pro1, this lens produces razor sharp, three-dimensional imagery. We have been shooting with the best professional-grade glass from Canon (L) and Nikon (ED). We are familiar with Zeiss and Leica lenses. But this Fuji lens is among the best. If you own the Fuji XF 35 mm F1.4 you already know the potential of this lens in the right hands. Like other Fuji X-series lenses, it is corrected for distortion. The resolution is great at 1.4, gets very strong at 2.0, and becomes heavenly between 5.6 and 11. For me personally, the 23 mm focal length is a sweet spot. If I were to choose one focal length to shoot with, that would be it. Not only does it allow you to capture beautiful landscapes and work on documentary photography and streetscapes but you can go ahead and take some creative portraits with it…….
See more pictures on olafphotoblog.com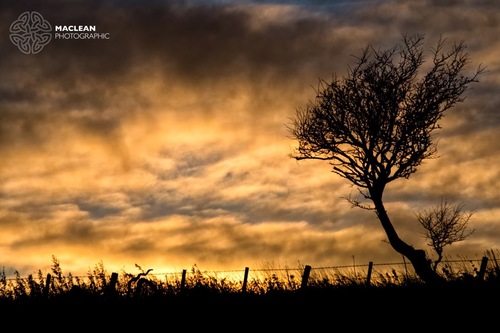 I had read about adapters that were available for the Fuji X-Series cameras to attach different lenses to the X-Pro1, XE1 etc.  On Amazon I found a company selling the Fotodiox adapter for the grand sum of £17 + P&P and so I decided to buy one. The package arrived and I discovered the adapter is made of metal, is well constructed, and fitted easily between the camera and the Nikon lens. All of my Nikon lenses are the older 'D' type, which means the lens has an aperture ring rather than the newer 'G' type lenses that have had the aperture ring removed.  Having the aperture ring means the lens can be used on the X-Pro1 with the Fotodiox adapter because the aperture can be set manually. I took the X-Pro1 fitted with the 80-200mm f2.8 out and about to capture some images of the sunset here in East Lothian……
See more pictures on macleancomms.blogspot.de
I got this lens a few weeks back . . The weather has been crap and only had one chance last week to try it out. Took these at my favourite local haunt . . . Going to do a lot more in the coming weeks . . .
The Lee System is brilliant, I have adapters for my 14mm,35mm and for my X100s . .  Very quick and easy to fit, a bit of a hassle to keep clean but really happy with the system. So far I have the Big Stopper and a 0.9ND Soft Grad. These were taken with the 14mmLee Seve5n Filter System…
See on www.fujixseries.com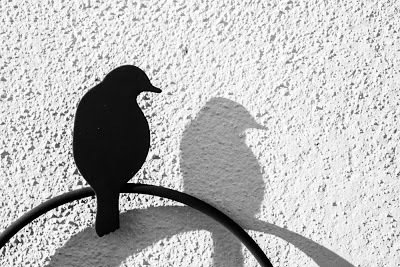 I'm not sure if I need the Fuji 55-200mm lens, obviously I'd love to have it, I just can't afford all the things I want. But I'll definitely get the new 56mm 1.2 lens once it comes out. Meanwhile we are all waiting for it there are plenty of old lenses with similar or longer focal lengths to play with. My choices of vintage glasses are the Helios 58mm f2.0 and the Tokina 135mm f2.8 M42 screw mount lenses. On a Fuji X camera it translates into 87 and 203mm. They both built to last forever, apertures rings are nice to handle, focus ring is smooth on the Tokina, a bit stiff on the Helios, but it produces amazing swirly bokeh effects. Here are a few shots from the last couple of weeks taken with the Fuji X-Pro1 using both lenses…..
See more pictures on gaborimages.blogspot.de
The 35mm lens is one of the most popular focal lengths for photographers because of its versatility in street, reportage, and landscape photography.  For a long time, it was the one lens that was sorely missing in the Fuji XF lineup.  If you wanted a 35mm equivalent lens, you would have to either adapt another manufacturer's lens, purchase the XF 18-55mm zoom or the XF 18mm, which is approximately a 27mm equivalent.  Fuji made a promise a long time ago that they would produce a 35mm equivalent lens, one with an F1.4 aperture no less, and people have been waiting very patiently for Fuji to deliver on this promise.  The wait is finally over: Fuji has finally released the XF 23mm F1.4 R lens, which is one of the most highly anticipated lenses in the XF lineup…..
See more pictures on findingrange.com