Lenses and Accessoires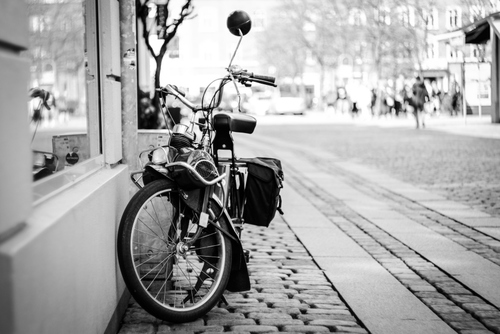 Todays blogpost is a review of the Helios 44m-4 58mm f/2 lens. The lens was produced in the old Soviet Union by Jupiter among others from 1958 till 1992 and is one of most mass produced lenses in the world! I bought the M42 screwmount version (hence the 44m name), since I have that adapter, but they made it available in many other mounts. The reason for buying this lens was one thing, and one thing only: The swirley bokeh effect! The lens has, what is referred to as optical vignetting, meaning that out of focus "bokeh-balls" becomes more elipsoid as you move away from the center of the image. Also referred to, as "Cat-eye" effect, this phenomenon gives a pronounced feeling that the background "swirls" around the center focus subject. What really surprised me though, was all the other scenarios this lens was good for! The 58mm focuslength on a APS-C sensor turns into a 87mm FOV equivalent which makes it a really nice medium tele lens. For the streets I was VERY surprised at how well it is doing. And it does amazing with black and white photography. The lens is built like a tank! Seriously. METAL and GLASS….the USSR-way!! My copy is very smooth in the focus ring, and the aperture ring has nice clicks. A good condition lens. Because the lens was built in such superfluous numbers they're CHEAP…. and I mean REALLY cheap! $10 on ebay and you get a good condition lens…. it's ridiculous, really…..
See more pictures on jonasraskphotography.com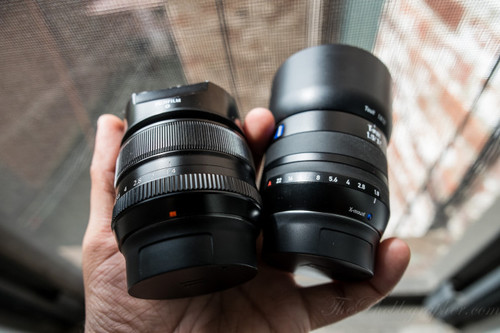 We've been playing with the Zeiss 32mm f1.8 for a little while now on the Fujifilm X Pro 1 and it dawned on us from the comments that it could perhaps be a competitor to the Fujifilm 35mm f1.4. The lenses share many similarities but also have a couple of key differences.
….
Conclusions
While both lenses are quite good, Fujifilm has a major advantage with a more affordable offering while also retaining a better build quality. However, Zeiss has faster focusing and better image quality. This is kind of a tough test to consider but we should all take comfort in knowing that both lenses are excellent. But on a personal scale, I've always had a love for Zeiss products the same way that Steve Huff loves his Leicas. And in the end, I'll have to give the win to the Zeiss despite owning Fujifilm's lens.
See on www.thephoblographer.com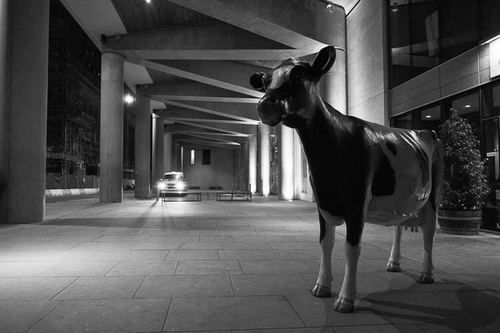 Ultra wides are fun to use however the all encompassing field of view can make good compositions difficult to achieve, while being even slightly off true level in any plane can introduce unnatural distortions. Ok the latter can be used to good effect creating dramatic perspectives, but it can also look gimmicky if not done well. The obvious impulse is to go large and look for grand vistas. I find this is invariably a mistake. With a field of view of 21mm on the X-Pro1, the Fujinon 14mm is still a 14mm lens and its perspective reduces even the mightiest of mountains to hillocks in your images if you are not close enough. My wife took me up a mountain recently to show me the perilous route she took across the mountain on horseback. The image below was shot for fun with the X-Pro1 panorama feature and the 14mm lens. The mountains in the background are not that far away and they are over 1200m high. Where I am standing is at around 600m. The image is….well…rubbish really and gives no sense of the dramatic route that she took. A better way to take this shot would be to stitch multiple shots using a lens that is closer to the perspective of the human eye, say 50mm or so. The second impulse, at least for landscapes, is to use F11 or higher and use the hyper-focal technique. This works well in most cases, particularly if the intended display medium is the web, but my personal preference is to use an aperture of around F8 and to manually focus on the subject. Ultra wides like the 14mm at F8 have buckets of DOF without having to worry about diffraction. Manually focusing on the X-Pro1 is very straight forward. With longer lenses the 10x magnification on the view finder is a challenge, but I find it ok on this lens. If you find it tough, drop to 3x. The real bonus of this method is that if you do decide to print large you will have a better quality image in the sense that the key subject is on the plane of sharpest focus. The Fujinon XF 14mm is remarkably devoid of distortion which makes it an interesting lens to use for architecture. I tend to travel a lot on business and I always carry a camera with me. Recently I was near Tower Bridge in London heading to the Regus offices there for a meeting. It was all foggy an atmospheric first thing in the morning. The City Hall  building caught my eye but I was late for the meeting so  I took a  a quick snap to remind me to go back after work, or later in the week to take some photos……
See on wideanglecafe.wordpress.com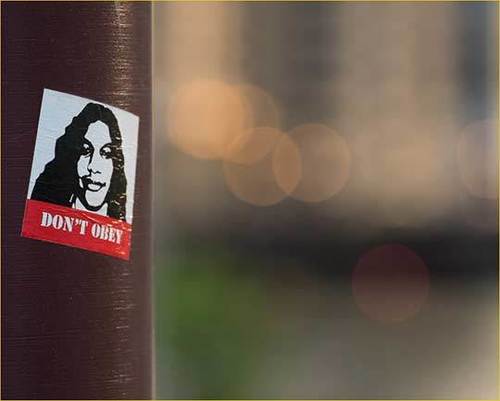 Fuji always dances to a different drummer. While any of the major camera makers would introduce one or more zoom lenses along with a new camera system, in Fuji's case, when they launched the X-Pro 1 they did so along with three primes. Not a zoom in sight. If I knew the Japanese translation for chutzpah, that's the word that I'd use for such an unconventional marketing strategy. And you know what? I worked. Instead of playing the me-too game that the other companies systematically follow, Fuji turned it on its head, introducing several fast primes before their first zoom, the excellent 18-55mm f/2.8-4 R OIS last fall. Now, in the Spring of 2013 they have started shipping a 55-200mm f/3.5-4.8 OIS, equivalent to an 80-300mm in terms of angle of coverage. Incidentally, their lens road map shows a third zoom coming, a 10-14mm f/4 OIS. If you already own the Fuji 18-55mm you'll be familiar with the feel of the 55-200mm. These lenses share the same design aesthetic, and that's a pretty good one, especially given the lens' reasonable US $700 price. Fit and finish are first rate, and the lens is relatively light weight without feeling flimsy. As with the 18-55mm there is an aperture ring, but it is displayed on-screen rather than have apertures marks on the lens barrel, the way they do with Fuji primes. There is an "A" position as well as one for manual aperture control. Also, as with the shorter zoom, there is a OIS On-Off (stabilization) switch on the lens barrel. Zoom control is firm and smooth. Almost perfect. Manual focusing (when enabled) is fly-by-wire, but also has a very smooth feel. The lens is shipped with a lens cap and a metal lens hood.
See on www.luminous-landscape.com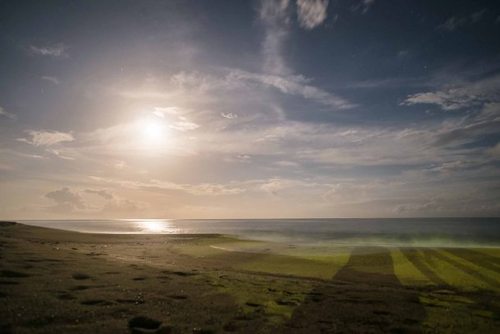 I've had my X-Pro1 for about five months now, and I'd like to think I've put it to good use. Up until recently, all I had was the 35mm lens, which I'm very fond of. I've been wanting a wider lens for a while, but I was torn between Fuji's 18mm and the 14mm. The difference in focal length was only one of the reasons I chose the XF 14mm 2.8 R. I first put it to use on my trip to Trinidad & Tobago. My very first shots were taken at Reagan National Airport, but I used it quite a bit throughout the whole trip. When my friends and I got to the beach, I had the 14mm locked in. I wasn't too pleased with a lot of the shots I got, but one of the main reasons for that was the overcast weather.  At first, I wasn't sure whether or not the lens or the weather were to blame, but now I'm sure it was the latter. I took many other pictures in Trinidad, mostly on the beach. Unfortunately, I didn't do any street photography on the entire trip, but when we got the beach in Tobago, I put the 14mm to the test once again. Unfortunately, the weather wasn't cooperating as much as I would have liked, but I still think I got some good shots. The 14mm was often my lens of choice during the trip, not because I preferred it to the 35mm, but because I wanted to put it to the test as much as possible. But while I was shooting with it, I sometimes found myself wishing I had the other lens on. The opposite wasn't true as often. Don't get me wrong, the 14mm is a great lens, but the 35mm has it beat when it comes to image quality. The larger aperture surely has something to do with it, but that can't be all. I'm no technical expert when it comes to lenses – I just go by what I see. The shot below was taken a little past 3am. It's an 8.5 second exposure that was shot wide open at 2.8. I was trying to shoot the moon, and my friends' shadows got in the way. When we saw the image in the viewfinder, we decided to position ourselves in the shot. The results were pretty cool……..
PROS:
nice and wide with very little distortion
great bokeh when shooting objects up close
distance and depth of field indicator
smooth manual focus ring
superior image quality
solid build and feel
great lens hood
CONS:
price $900
somewhat heavy
outside gathers dust very easily
not always as sharp as one would like
sometimes yields problems with blown highlights and shadows
CONCLUSION: 
This is a great lens, although I'm still not sure that I wouldn't have been better off with the 18mm. I'm all about the image quality, and it seems the 14mm might lag slightly behind in that regard. But the extra width and other features make up for the slight difference in sharpness between the two lenses. The images shot with the 14mm look great and they're virtually free of distortion. Manual focusing is very smooth, and the sliding ring that reveals a distance and depth-of-field indicator is a very useful feature. The 35mm is still my preferred lens of the two, and although it is my choice for a walk-around lens, I will be using the 14mm a lot more in the weeks and months ahead. I'm looking forward to seeing what it can do with sweeping landscapes and on the streets. Of course I'll be sharing the results. I don't think I'll be buying anymore lenses anytime soon.
See more on blog.karimhaddad.com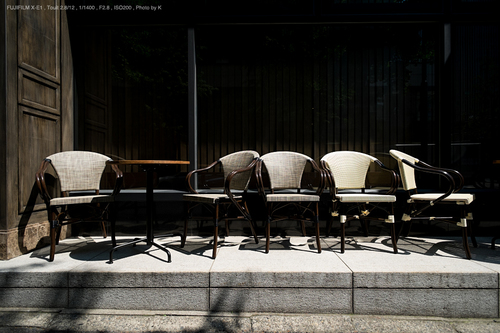 Sample shots with Carl Zeiss Touit 2.8/12 and FUJIFILM X-E1
See more pictures on photo.yodobashi.com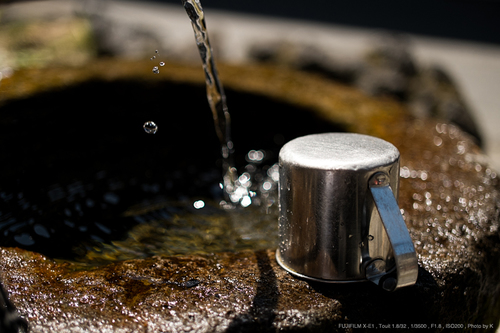 Sample Shots with Carl Zeiss Touit 1.8/32 and FUJIFILM X-E1
See more pictures on photo.yodobashi.com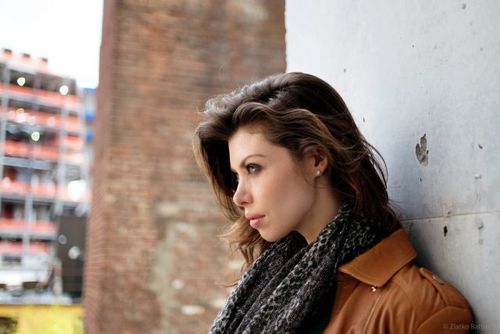 On Tuesday, May 14, 2013, Zeiss held a press event at the Standard Hotel in New York City to launch it's new line of Touit lenses for compact system cameras (CSC).  The event was well-attended by writers from various media.
There was a video presentation on a big screen, followed by a talk by Richard Schleuning, Zeiss's National Sales Manager in Zeiss's Camera Lens Division.  Everyone was then invited to try out the new lenses.  A model was provided for the event, and attendees could walk and photograph along the High Line, an elevated linear park created from a former railroad line which runs along the lower west side of Manhattan.  The High Line runs right under the Standard Hotel. Zeiss Touit lenses are a new line of autofocus lenses for Fuji X and Sony NEX cameras.  Two lenses were available at the launch:  the 12mm f/2.8 and the 32mm f/1.8.  Both lenses should be in stores in early June of this year.  A third lens, a 50mm f/2.8 macro, is expected in the late Fall of this year.  Zeiss expects to add more lenses to the Touit family in the next few years. The Touit name comes from a genus of small neotropical parrots.  The name is intended to evoke compactness and agility.  The lenses also bear the names of classic Zeiss designs:  Distagon for the 12mm wide angle, and Planar for the 32m standard lenses.
Some key facts about the new lenses:
They are compact and lightweight, in keeping with the size and weight of cameras they're made for.
They have a metal exterior with rubber grips for the focus and aperture rings.  Interior mechanical parts are metal and plastic; Zeiss didn't want the lenses to be too heavy.
The lenses have the Zeiss T-star anti-reflective coating, along with advanced stray light reduction.
They have an almost circular 9-bladed aperture for rounded out-of-focus highlights.
Color characteristics will be similar throughout the Touit lens family.
The manual focus ring is electronically coupled (there is no hard stop or distance scale).
The aperture ring has clicks at 1/3 stops. (Touit lenses for the Fuji mount have aperture rings, unlike Touit lenses for the Sony mount.)
The lenses are sold with a 2-year warranty.  An extra year is added if the buyer registers on the Zeiss web site, thus extending the warranty to a total of 3 years.
The next version of Lightroom and Adobe Camera Raw will have profiles for Touit lenses.
The Touit 12mm is an aspherical design with floating elements.  It is currently the widest lens for the Fuji X mount.
The optimal aperture on the 32mm lens is f/4.  The optimal aperture on the 12mm lens is f/5.6.  MTF charts are available (or will be soon).
Zeiss chose the autofocus motor for robustness and reliability, not for ultimate quietness.
A lens hood is included with each lens.
Touit lenses are not weather-sealed, and are not planned for Micro Four Thirds cameras.
Zeiss emphasizes the lenses' high image quality, durability and precision, along with full compatibility with Fuji X and Sony NEX cameras, including reliable autofocus.  Zeiss also emphasizes the modern, minimalistic design. The talk included some discussion of the target market for Touit lenses.  Zeiss sees the CSC market as growing, while DSLR sales are expected to slightly decline. Zeiss is targeting Touit lenses at the higher end of the CSC market.
Potential buyers include:
People who already own Zeiss products, including DSLR lenses, rangefinder lenses, binoculars and spotting scopes.
People who own DSLRs and seek smaller companion cameras, or want to replace their DSLR system with a lighter, less costly system.
People who own point & shoot cameras and are upgrading to a CSC.
Rangefinder users who don't want to spend $8,000 or more for a Leica digital M plus lens(es).
Anyone with a Fuji X or Sony NEX camera.
People who travel.
Here are my impressions after a few hours of use (of course, extended use is needed for more definitive impressions):
The lenses have a nice looks and feel.  They definitely give the impression of quality.  Their size and weight is well-matched to the Fuji X series (I tried them on the X-Pro1).
The smooth exterior gives them an elegant look.  This is partly due to the rubber focus and aperture rings being flush with the body of each lens.  However, I would have preferred a slightly raised texture as I think it would have been easier to grip.
The X-Pro1 automatically turned on the appropriate frame lines for each lens.  The view through the 12mm lens is too wide for the optical finder, so it is best to use it with the X-Pro1′s electronic viewfinder.  The 32mm lens without its hood doesn't block any part of the 32mm frame lines, except when focusing very close, and then only a tiny bit of the corner.  With the hood, a significant part of the frame is blocked (perhaps 1/8th), but it is still very usable.
Autofocus speed seems to be inline with what we expect from the autofocus system of the X-Pro1; i.e., good but not as fast as that of a DSLR.  Autofocus accuracy seems to be excellent.
Flare resistance seems to be excellent.  Even with the sun in the frame, there is less flare than I've ever seen in similar situations.
My impression is that the quality of the bokeh of the 32mm lens is OK at f/1.8 but improves to very nice at f/2.8 and f/4.  Of course, this depends on the specific background and distance.
Chromatic aberration was hard to find with either lens.  I only took a few shots in which I expected to see it, but it wasn't there or was trivial.
For such a wide angle lens, the 12mm has remarkably little vignetting at f/2.8.
The lens hoods snap into place.  With the 12mm, be especially sure to turn the lens hood until it snaps into place; otherwise, one of the hood's petals will likely be in the corner of each photo.
See more pictures on www.fujix-forum.com

Think Tank  just released a new camera bag collection scaled to fit today's smaller mirrorless cameras, the Mirrorless Mover™. The Mirrorless Mover collection offers you the same top quality materials and craftsmanship for which Think Tank is renowned.
Four sizes of bags offer a range of options; from the smallest case, the Mirrorless Mover 5, designed for one small body and lens, on up to the largest Mirrorless Mover 30i, which will accommodate a larger body, lenses, accessories and an iPad.
Gear Profiles
The Mirrorless Mover 5 fits one small size mirrorless body with a small telephoto or pancake lens attached. It is sized for the Canon EOS-M, Leica D-Lux, Nikon 1 series, Olympus E-PM2, E-PL5, EP-3, Panasonic GF3, Sony NEX-C3, or similar sized bodies.
The Mirrorless Mover 10 fits one medium size mirrorless body plus one to two lenses and additional accessories. It is sized for the Leica V-Lux, Olympus OM-D E-M5, Panasonic
G3, GF5, GH2, Samsung NX5, NX11, NX210, Sony NEX-5, NEX-6, NEX-7, or similar sized/smaller bodies.
The Mirrorless Mover 20 fits one medium size mirrorless body plus two to three lenses and additional accessories. It is sized for the Fuji X-E1, Leica V-Lux, Olympus OM-D E-M5, Panasonic G3, GF5, GH2, Samsung NX5, NX11, NX210, Sony NEX-5, NEX-6, NEX-7, or similar sized/smaller bodies.
The Mirrorless Mover 30i fits one medium to large size mirrorless body plus two to four lenses, iPad, and additional accessories or a small-size DSLR and one to three small telephoto lenses or primes. It is sized for the Fuji X-Pro 1, Leica M9, Panasonic GH3 or similar sized/smaller bodies. Small DSLRs: Canon Rebel, Nikon D3200/D5200, Sony SLT-A55/A37 or similar sized bodies.
Key Features
Designed specifically for mirrorless systems.
High quality YKK zippers and secondary magnetic closure
Multipurpose divider with smart phone slot and two SD card slots (excluding smallest size).
Dedicated iPad pocket (Mirrorless Mover 30i).
Easily accessible front organizer pocket.
Stretchable side pockets fit accessories.
Padded non-slip flexible shoulder strap (Mirrorless Mover 30i).
Poly-ballistic fabric ensures durability.
Seam-sealed rain cover included in front pocket.
Internal mesh pocket on lid for batteries or other accessories.
Materials
Exterior: All fabric exterior treated with a DWR coating while fabric underside is coated with PU for superior water resistance, YKK® RC zippers, 1680D ballistic polyester, 600D brushed polyester, Ultra-stretch pocket, antique nickel plated metal hardware, 3-ply bonded nylon thread.
See on jkrumpblog.wordpress.com
Con una cobertura diagonal de 99º  y una focal equivalente al paso universal de tan sólo 18 mm, este nueva óptica Carl Zeiss Touit Distagon T* 12 mm f/2,8 corona por el momento la cumbre angular – rectilinear – del mundo CSC, o lo que es lo mismo, ofrece el ángulo de toma más amplio disponible para cámaras compactas de óptica intercambiable, bajo una perspectiva corregida evitando las fuertes deformaciones típicas de los "ojo de pez". Idóneo obviamente para los amantes de la arquitectura, las perspectivas dinámicas y tomas ultra angulares, la capacidad de "sorprender" que tiene este objetivo con su vasto ángulo de toma es sencillamente, increíble. Ya desde las primeras tomas, una marcada perspectiva se adueña de todas nuestras composiciones, si bien es difícil en un principio amoldarse a este "nuevo punto de vista" la altísima corrección geométrica que implementa – imaginamos una labor en tándem con el firmware de cámara – hacen adictivo su uso en todo tipo de escenas. Remarcable, como ya adelantamos hace unos días en nuestra prueba de laboratorio, la calidad aportada desde sus primeros valores de luminosidad, incluso a f/2,8 obtendremos una máxima definición en el centro de la imagen, con una pérdida muy baja en los bordes y esquinas, algo complicado de conseguir si atendemos a su naturaleza ultra angular.
Visualizando archivos Raw, respecto a la nitidez, aprovechamos para recordar la importancia que tiene en este proceso el revelador usado, en aras de unificar criterio, todas las tomas del presente artículo son conversiones directas – sin edición del original – del Raw propietario de Fujifilm (RAF) a JPG de máxima calidad mediante Lightroom 4.4……
See on www.dslrmagazine.com