Lenses and Accessoires
Some­where along the line, I decided that the ideal every­day Fuji kit for me was either the X-E1 or X-E2, the Fuji­non 18mm f/2 XF R, the Fuji­non 35mm f/1.4 XF R, and the Fuji­non XF 18–55 f/2.8–4 R LM OIS. I was prompted to blog about this lens after I did Google search after Google search look­ing for opin­ions and exam­ples of real-world exam­ples of the lens's bokeh at 55mm. Obvi­ously, the 60mm macro is going to have 'bet­ter' bokeh with it's faster aper­ture and slight focal length edge, but I wanted to quan­tify things a lit­tle more. If I were going to travel some­where, I would take one of the two lenses and leave the other at home, so for me it mattered–was the 18–55 good enough at 55mm to func­tion as a por­trait lens as well as being a ver­sa­tile, com­pact, do-everything lens?….
See more pictures on markschuelerphoto.com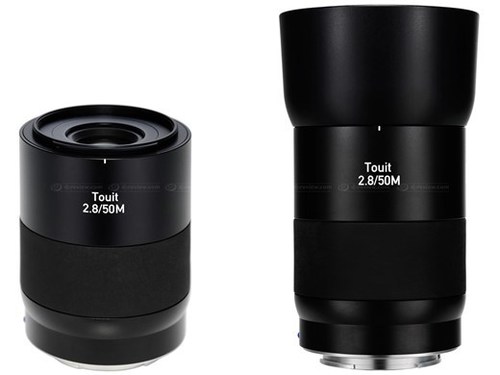 Zeiss has announced an addition to its Touit family of lenses, in the shape of a 50mm F2.8 Macro. The Touit 2.8/50M is designed for mirrorless cameras with APS-C sensors, and will come in Sony E and Fujifilm X mounts; with an aperture ring on the latter. With an angle of view equivalent to 75mm on full frame, it offers 1:1 magnification for close-up shooting.  Like the other Touit lenses it includes autofocus, but no image stabilisation. It will go on sale in March 2014 with a recommended price of EUR 755 (excl. VAT.) or US$ 999 (excl. VAT)….
See on www.dpreview.com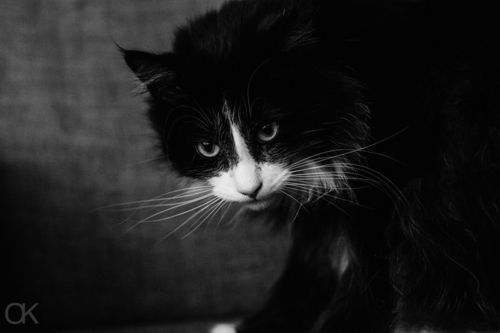 I will keep this article short and sweet. For one simple reason, to me, this lens is perfect. I've only had it for a few hours and already, I have fallen in love. Like many others, I have been waiting for an 85mm equivalent on Fuji's X System and just couldn't wait to get my hands on this highly anticipated XF 56mm f/1.2 lens. What Fuji delivered however, is beyond what I could have asked for. I am in awe of this lens and I urge everyone to go out and try it when it's available. From Street and Weddings to Visual Essays, and everything in between, I truly believe that everyone will get fantastic results from this lens. If you haven't already, you need to see Patrick Laroque's work with this lens. Truly exceptional. I leave you with just a few samples shots for now… Plenty more to come….
See on www.kammah.ca
Beauty and the beast. The Fujinon 14mm f/2.8 encapsulates everything that is good and bad about the Fuji X-Pro1 system. The lens is a solidly constructed, masterful piece of optics, so well corrected that it doesn't rely on computing power to eliminate distortion. It maxes at f/4 to f/5.6, the range where most rangefinder (and most SLR prime) lenses are wide open and challenged. The mechanical design is mostly elegant. Unlike with a Leica, where you bolt on a distorted accessory finder that may have a level in one orientation only – leaving you to DxO Optics Viewpoint for verticals – the Fuji lets you watch the action and align it on a gridded electronic viewfinder (EVF) (you can, of course, see a gridded distorted wide-angle optical viewfinder (OVF), too…).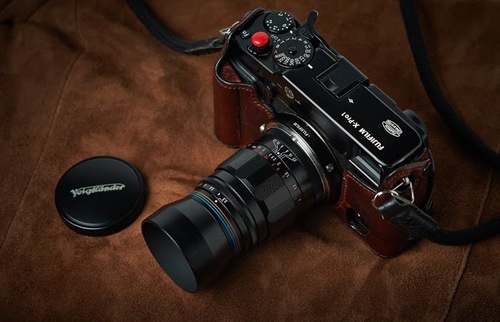 Each of us have a favorite focal length lens or field of view that we most like to work with.  For me it has always been the mid telephoto.  My first lens that fit in there was Nikon's famed 105mm f/2.5 AI.  Later on I added the 180mm f/2.8 AIS and then an 85mm f/2 AIS to my kit.  Between these three I felt confident and used them all a great deal of the time. Then Nikon came out with the first of the constant  f/2.8 zooms.  I replaced (mostly out of convenience) with the 80-200mm f/2.8 AF-D lens.  Big and heavy, but had the advantage of filling out those favorite focal length lenses of mine, without much loss of speed.  Let me say that it took me years before I ever used the AF.  Oh how times have changed. The digital age came upon us and with it came more change, both in technology, my career and personal preference.  Regret set in for having sold off my three mid tele lenses. At this point I got rid of my zoom lenses and started re-acquiring primes.  This time with AF-D lenses.  First to come was the 85mm f/1.4, followed quickly by the 180mm f/2.8. Last to come into my possession was the 135mm f/2 AF-D DC lens, which has turned out to be my favorite.  Really an exceptional lens with a focal length that just clicks for me……
See on gambofoto.blogspot.de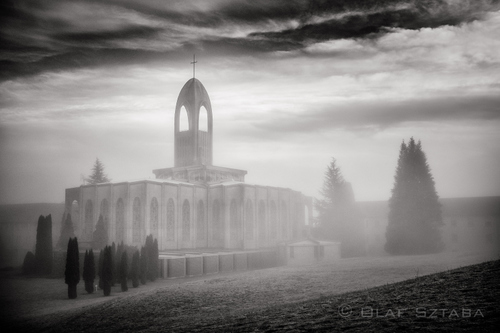 In our last blog entry, "Photography is easy. Really?" we wrote about the importance of concentrating on the art of crafting an image. Nowadays it doesn't come easily because the constant need (and in some cases addiction) to be connected doesn't allow our minds to calm down and settle on ONE task. However, there are some places where quietness comes naturally, concentration comes easily and your artistic inner self can show itself without any outside disruptions. For me, Westminster Abbey in Mission, BC is one such place. I find that a stunning location and beautiful grounds always calm me down. They allow me to put aside all the noise and just wander around with my camera. There's no pressure, no purpose, no distractions! I have visited this place many times and each time I encountered stunning views and different conditions which created a magnificent mood. All images were shot with the Fuji X100S and Fuji X-Pro1 with XF 14mm F2.8 and XF 60mm F2.4. Processed in Iridient Developer and NIK Silver Pro……
See more great pictures on olafphotoblog.com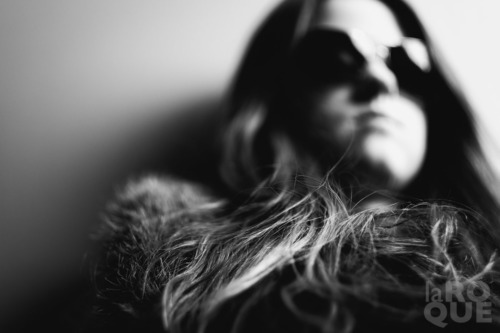 As you may know by now, I had the great privilege of shooting a pre-production XF 56mm F/1.2R for Fujifilm over the holidays, to create sample images for the lens. Some of those pictures are now online as part of the documentation and promo material that you'll find on the official product page. I've been looking forward to posting some of these images for quite some time now and I've made them a bit larger than usual for the occasion — Apologies to your bandwidth ;) If you've seen some of these on the sample pages you'll immediately notice differences with the ones below. That's because Fujifilm (and I imagine most camera makers) are extremely rigorous when it comes to samples: we had to hand in the raw files, could not do any sort of retouching, processing, sharpening… Nothing. Which makes perfect sense from an ethical standpoint since it ensures that the samples shown are in no way the results of clever post-processing. In fact the idea is to present something as neutral as possible. But… I'll be very honest with you: it's a little unsettling to see your images published this way. You know that dream where you're in class with no clothes on? Yeah, that. Let's just say I now have a newfound respect for sample pages everywhere ;)
See on www.laroquephoto.com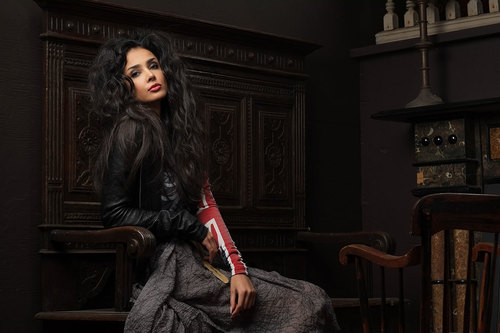 A fast F1.2 lens with a focal length of 85mm* that delivers beautiful background bokeh so it's ideal for portraiture. The lens' incredible resolving power is thanks to a new optical design featuring 11 elements in 8 groups. Two ED (extra-low dispersion) elements and one double-sided aspherical element are used to control spherical and chromatic aberrations, while a further four of the elements feature convex surfaces to ensure excellent light coverage, even when shooting wide open. Like other XF lenses, the XF56mmF1.2 R is designed to be comfortable in use and has a premium quality look and feel…..
See more great pictures on www.fujifilm.com
I had the chance and privilege to test out a prototype of the long awaited Fujinon XF56mm f/1.2 R lens and make some sample photos with it. I know many of my friends are anxiously waiting for this portrait lens, so I made this video about my experiences with the prototype of the lens…..
See on www.youtube.com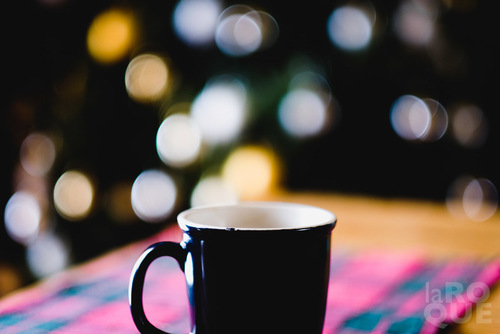 When the phone rang a few weeks before Christmas with an offer to do a project with Fujifilm's eagerly anticipated XF 56mm f/1.2 R, I couldn't pass up the opportunity — even if it did mean working in a much different way to what I'm used to. My post earlier this week about stepping out of our comfort zone was in fact greatly inspired by this recent experience. I can't speak about it yet or show any of the resulting images but I should be able to do so in the next couple of weeks. What I can share however are my other images with this outstanding new lens: it stayed glued to my X-Pro1 for the entire holidays. Some of you may recall I did a six part series when I returned last year called The Holiday Diaries. So I thought I'd do something similar, although less single-minded, a series of short essays all shot with this lens. I think it'll be a more interesting way of showing what this new optic can achieve. I'll be posting the first installment later this week, with subsequent "episodes" every two days until it's done. Now, I know a lot of you are probably eager to learn everything there is to learn about this new addition to the XF lineup, so I'm going to do a very short write-up. I'm not calling it a review because 1) as far as IQ is concerned there are only so many ways to say "wow" while remaining credible and 2) I was using a pre-production unit exhibiting a few of the issues these models usually carry, so I can't talk about the actual feel of the final product (but this is par for the course and I've never seen any of these issues make their way into any shipping version — I'm not worried). I'll do a follow-up once I get my hands on the finished product……
See more great pictures on www.laroquephoto.com