Lenses and Accessoires
I got this lens a few weeks back . . The weather has been crap and only had one chance last week to try it out. Took these at my favourite local haunt . . . Going to do a lot more in the coming weeks . . .
The Lee System is brilliant, I have adapters for my 14mm,35mm and for my X100s . .  Very quick and easy to fit, a bit of a hassle to keep clean but really happy with the system. So far I have the Big Stopper and a 0.9ND Soft Grad. These were taken with the 14mmLee Seve5n Filter System…
See on www.fujixseries.com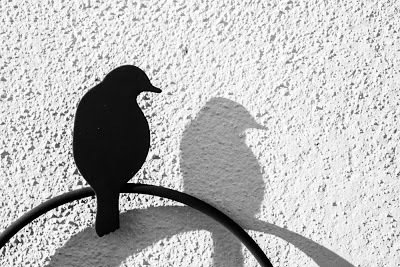 I'm not sure if I need the Fuji 55-200mm lens, obviously I'd love to have it, I just can't afford all the things I want. But I'll definitely get the new 56mm 1.2 lens once it comes out. Meanwhile we are all waiting for it there are plenty of old lenses with similar or longer focal lengths to play with. My choices of vintage glasses are the Helios 58mm f2.0 and the Tokina 135mm f2.8 M42 screw mount lenses. On a Fuji X camera it translates into 87 and 203mm. They both built to last forever, apertures rings are nice to handle, focus ring is smooth on the Tokina, a bit stiff on the Helios, but it produces amazing swirly bokeh effects. Here are a few shots from the last couple of weeks taken with the Fuji X-Pro1 using both lenses…..
See more pictures on gaborimages.blogspot.de
The 35mm lens is one of the most popular focal lengths for photographers because of its versatility in street, reportage, and landscape photography.  For a long time, it was the one lens that was sorely missing in the Fuji XF lineup.  If you wanted a 35mm equivalent lens, you would have to either adapt another manufacturer's lens, purchase the XF 18-55mm zoom or the XF 18mm, which is approximately a 27mm equivalent.  Fuji made a promise a long time ago that they would produce a 35mm equivalent lens, one with an F1.4 aperture no less, and people have been waiting very patiently for Fuji to deliver on this promise.  The wait is finally over: Fuji has finally released the XF 23mm F1.4 R lens, which is one of the most highly anticipated lenses in the XF lineup…..
See more pictures on findingrange.com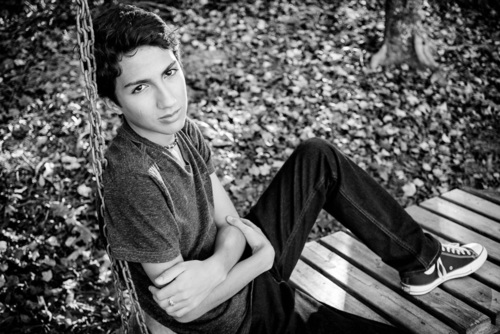 I recently had the Fuji 23mm F1.4 lens shipped to me. I pre-ordered it the day it was officially announced and it got to me last week. I have been shooting with it for a week or so but am not going to do any sort of image quality review at this time other than to say it is at least as good as all the other Fuji lenses. It is very similar in fit and finish to the 14mm.  I was more interested in writing about the debate that has gone on in my head since it was added to the roadmap. The thought was that when the 23mm f1.4 was released sales of the X100s would dry up. Why would you buy an X100s when you now have a fast 35mm equivalent offer for the X-Pro1 or X-E1?……
See on northfultonphotoblog.com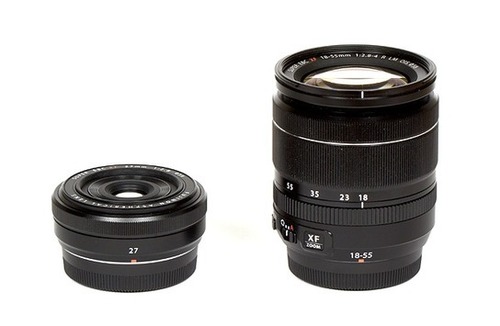 Verdict
The Fujinon XF 27mm f/2.8 may not be the most attractive lens around regarding its focal length but it is certainly a very capable performer. In terms of sharpness it plays in the highest league especially when stopping down a bit. There is a bit of field curvature which softens images in the last mm of the image frame so for tack sharp results you may wish to stop down to medium aperture settings. Lateral CAs are essentially absent which also contributes to the high sharpness perception. Vignetting and distortions are auto-corrected and as such not an issue for most users. However, the original characteristic is worse here with very high vignetting at f/2.8 and moderate barrel distortion. The Fujinon is a simple lens with few mechanical parts. The build quality is correspondingly high although some may not like the amount of plastic used in the construction. The AF relies on Fuji's first generation motor which is noticeable during AF operations and not all that fast either. From a technical perspective, we don't really find many arguments against the lens. However, just from its specs, it is a little slow and the focal length may not be everybody's darling. Other than the very high performance, dwarfish size and very low weight are certainly differentiators – therefore "Highly recommended"!
Optical Quality: 4/5
Mechanical Quality: 4/5
Price/Performance: 4/5
See on www.photozone.de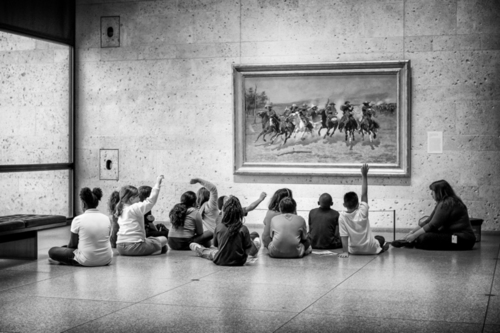 The Fuji X-System cameras and XF lenses have come a long way thanks to Fuji's commitment to fixing problems with firmware updates, rather than just releasing another camera or lens to replace the one with problems. Meet the Fuji XF 18mm f/2 lens, a lens that initially started with some problems, but after several firmware updates, performs quite well and with more than acceptable image quality:
Pros
Solid image quality on par with other professional grade lenses including some full-frame digital-SLR lenses from Canon and Nikon. In fact, in testing I performed, the Fuji lens actually outperformed several of these lenses. Compact and lightweight, almost to the point of looking like a pancake lens. No complaints here when it comes to compactness, especially if you're trying to keep a low profile for candid or street photography shots. The weight of lens is next to nothing which keeps the entire camera system very easy to hold and use for extended periods of time. Fast autofocus. Issues with autofocus have previously plagued the X-Series, but, with firmware updates, these problems are nearly non-existent at this time.
Cons
Construction of the lens seems a little on the flimsy side to me, mainly due to how loose the aperture ring feels when turning it, even though I know it's digitally controlled and not mechanical. While I love how lightweight the lens is, I can't help but to think that the build quality may have taken a hit to achieve the weight. Unlike the XF 35mm f/1.4 lens, which is tack sharp at f/1.4, even out to the edges, the XF 18mm f/2 isn't quite as sharp in the corners until you get the aperture stopped down to f/5.6 or greater……
See more pictures on www.paulkomarek.com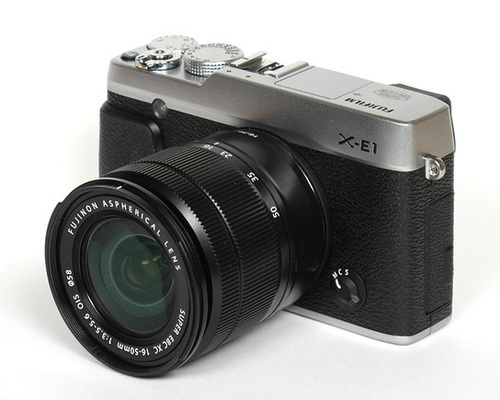 Verdict
The Fujinon XC 16-50mm f/3.5-5.6 OIS is a fairly good standard zoom lens but it doesn't really stand out due to a number of weaknesses. In terms of resolution, the quality is generally high in the image center and decent in the outer image field. The lens relies heavily on auto-correction with respect to its native distortion characteristic which is nothing short of extreme at 16mm. Since most users will never notice this, this is probably an acceptable compromise (albeit a lossy one). The original vignetting is rather heavy at large apertures but also corrected behind the scenes. Lateral CAs are an issue at 16mm at large aperture settings especially in the image corners. Technically there isn't really much to complain about the build quality but you have to live with an all-plastic construction. On the up side, this means a very low weight. Size-wise it is a comparatively big lens though. The AF is reasonably fast and near-silent. We are not yet sure what to think of Fuji's optical image stabilizer. While it surely gives some extra potential, we aren't overly convinced whether Fuji has already mastered all the associated complexities. The field images felt somewhat more consistent with deactivated IS – which reminds us of the other two OIS lenses that we handled so far. If we had to choose between the Fujinon XC 16-50mm f/3.5-5.6 OIS and it's in-house cousin, we would place our bets on the the XR 18-55mm f/2.8-4 OIS. Regarding the sum of its qualities, the XC 16-50mm f/3.5-5.6 OIS is just too expensive in comparison – at least when purchased separately. These extra 2mm at the wide end are an interesting value prop for landscape photographers though and when relying on the provided image auto-correction the results can be quite attractive.
Optical Quality: 2.5 / 5
Mechanical Quality: 2.5 / 5
Price / Performance: 2.5 / 5
See on www.photozone.de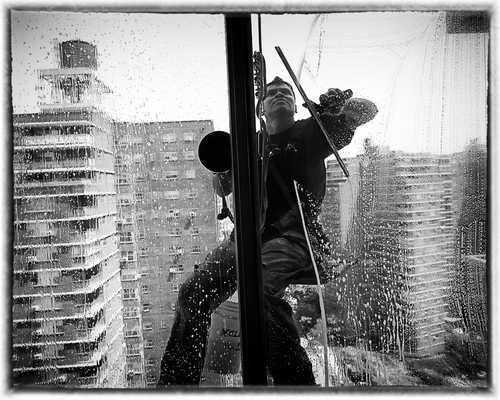 The Fujifilm Xpro 1 is a superb camera and many photographers are singing its praise while making great images from this unique and high quality digital rangefinder. There are a few pieces of gear that can really enhance the Xpro1 and this post is dedicated them. After using the camera for a year and a half and having a load of friends also indulge in the Xpro1 I built this list with authority. Some of it can apply to the XE1 and XE2 and some can't, I'll let you know so all Fujifilm X system shooters can benefit from these suggestions. So here we go, the 9 essentials…..
See on suspectphotography.com
Given that the official Fuji hood for the 23mm is rather on the large (and conspicuous) side! I've been looking at replacing it with a more low-key lens hood – more in keeping with the retro styling of the camera. I've been testing a metal 62mm screw-fit hood today. This looks far more in keeping with the original design aesthetic, and simply screws in to the 62mm thread that the lens has available for filters/hoods etc. I've matched the hood depth to the hood depth of the shallowest section of the Fuji hood – so as to avoid any vignetting. Very happy with the results so far – no only does it look better (IMHO) but the IQ hasn't suffered in tests to date, and there's been zero vignetting……
See on www.dpreview.com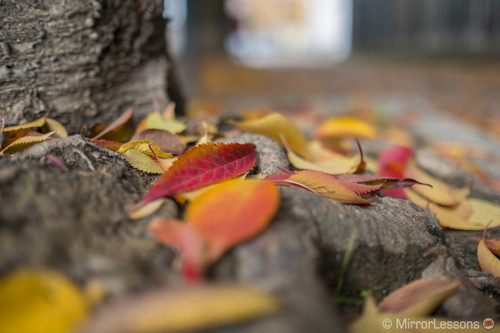 We photographers love fast apertures. We are like kids at Christmas, yearning to see just how blurry and 'bokehlicious' the background can get. And not that there's anything wrong with that, as a famous comedian once said. A fast aperture lens is always nice to use. And if it is a wide fast aperture lens, even better. I find these lenses way more fascinating than telephoto or portrait lenses because of the focal length factor. With a wide lens, the mix of vastitude and shallow depth of field gives more punch to your photographs and brings them closer to the much-desired full-frame look. Now that I've gone mirrorless, the only lens I really miss from my full-frame gear is the 24mm f/1.4 by Nikon, the best lens I've ever used. Though my time with it was brief (I sold much of my Nikon gear six months later), it was love at first sight. The Fujinon XF 23mm f/1.4 reminds me of it, even though it doesn't have the same equivalent focal length. Another case of love at first sight, perhaps? The very words 'fast aperture lens' generally imply a high quality build and premium glass. The new XF 23mm f/1.4 (35mm equivalent on full frame format) is no exception. From the first pictures I took with the X-Pro1, I suddenly recognised the same look I'd seen with the XF 35mm 1.4 which I used on several occasions when I reviewed the camera. Wonderful bokeh, great sharpness and overall excellent lens performance. Let's have a further look then, shall we? …..
See more pictures on www.bestmirrorlesscamerareviews.com