Lenses and Accessoires
Desvelado hace unos meses junto al primer zoom para el sistema X de Fujifilm, el nuevo Fujinon 14 mm f2.8 R se convertía en el objetivo más angular de la firma. Pensado para la fotografía de paisajes y arquitectura y con una focal equivalente a 21 milímetros, también es el más caro de la saga con un precio que ronda los 900 euros. Una cifra que, unida a las promesas de excelencia de la firma en lo que respecta a calidad y control de las deformaciones, obliga a elevar el listón de exigencia al acercarnos a esta pieza.
A estas alturas no es ningún secreto que la línea que se ha marcado Fujifilm para su sistema X está en la órbita de la filosofía de Leica. Y el nuevo Fujinon de 14 milímetros sigue al pie de la letra esa manera clásica de entender la fotografía en lo que respecta a construcción, focales y apuesta por ópticas fijas. Todo ello, eso sí, sin renunciar a los últimos avances técnicos……

See on www.quesabesde.com
Bei der Carl Zeiss AG in Oberkochen hat man wohl entschieden, anstelle der Marke «Carl Zeiss» bei neuen Produkten nur «Zeiss» als Marke zu nutzen. Die erste Produktfamilie, die davon offensichtlich betroffen ist, scheint die im vergangenen Monat vorgestellte Touit-Objektivreihemit Sony-Nex- und Fujifilm-X-Anschlüssen zu sein.

Inzwischen sind die ersten Distagon-2,8/12-mm-Objektive im Handel aufgetaucht, bei welchen der Name Carl fehlt. Die Touit-Objektive der ersten Produktions-Charge, die noch den traditionellen Markennamen tragen, könnten sich schon bald zu gesuchten Sammlerstücken entwickeln…..
See on www.fotointern.ch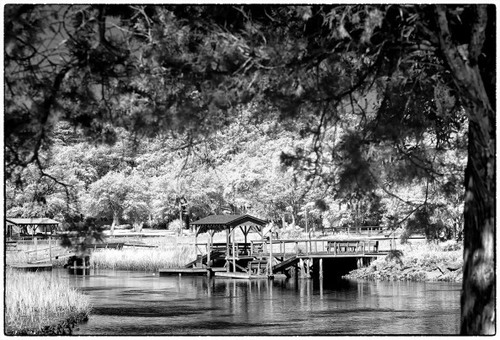 Yes, the new Fuji 55-200mm lens arrived for my fuji camera systems!  I am currently shooting with a color X-E1, a color X Pro 1 and a IR converted (720nm) X Pro 1.   I know how well the 55-200 works on the color bodies but what I really needed to know how did it work with the IR system!  Would it give hot spots as so many of the Fuji lenses do?  This post is the report of my findings.  The final verdict is that it works very well and as long as you do not go higher than f/16 there are no hot spots to worry about at any zoom range! To me this is a really big deal. So far only the 14mm and 35mm Fuji lenses are usable in infrared. So the addition of another lens really helps. I am going to give you some examples of how this lens actually does at both the wide and long ends of the zoom range wide open and closed down so that you can get a feel of the usable Infrared range that you can use.  Next week I will do a posting using the lens for color work only.
This morning I received the much anticipated Fuji 55-200mm zoom lens. Since I found out the delivery to Hong Kong was last night, I updated my firmware to 2.04 version, which is essential to take advantage of the autofocus system with this lens. The purpose of this review is to see what this lens can do in real life situations – no pixel peeping or technical gobly-gook information is here.

The lens was delivered to my place of work and I could not wait until lunch to take photos of street scenes. So I recruited willing staff to test out my new you.

See on www.jimsiano.com
A couple of weeks ago I posted my impressions of the Zeiss 32mm Touit lens for NEX cameras, based on a copy loaned to me by Zeiss, USA. Now that we have our own copies I can be, shall we say, a bit more aggressive in examining the lens. Not to mention getting an opportunity to continue my string of aggressively bad pun titles (which Drew absolutely hates). But, hey, don't blame me. I didn't pick the name. I just do what has to be done. I have yet begun to pun. Anyway, given that a lens with electronic autofocus and aperture control was something new in the Zeiss consumer lineup, Aaron and I couldn't wait to take a look inside and see how things were put together. Once we got a look inside, we found there was more Touit than we expected (don't say I didn't warn you). The lens is put together solidly in typical Zeiss fashion….
See more pictures on www.lensrentals.com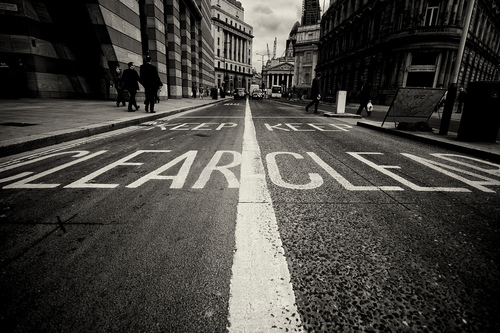 An appalling pun and my final conclusion is probably a little more balanced with respect to the subject of this post, the Zeiss Touit 12mm. Its equivalent focal length is 18mm, which is very wide indeed. High level, this is a very good lens and if you like 18mm equivalent you should consider buying it for your Fuji X camera. I haven't tried the NEX version (having sold all my NEX gear) but I would be willing to bet it looks good in a similar manner on the 16mp sensors and not so good on the NEX-7. Those who have seen my previous post will realise I was very happy with the results from the 32mm. I wasn't sure about my initial results with the 12mm but it's grown on me significantly. Readers hopefully realise that I'm a WA lens addict and I love to play with perspectives. None of the shots here are corrected for perspective/keystone issues and I'm happy with that (though I might not be for a different subject)! ….
….
The only reason this lens doesn't deserve superlatives left and right is the existence of the Fuji 14mm. If the Fuji didn't exist or was a little bit more average, the 12mm would be a must buy lens, as it is it's a very good lens that's not as good primarily because of variations in sharpness in the corners. However there is no question in my mind that a person wanting the widest lens available shouldn't hesitate in buying the Zeiss instead of the Fuji 14.
See more pictures on sgoldswoblog.wordpress.com


This weekend we fled to the country, trying to escape another dreary, drizzle/cloud fest. Don't get me started… I sometimes feel this blog is becoming some sort of weather watch (!). I brought the X-Pro1 and X100 with me but spent most of my time shooting the Pro with the Fujinon 55–200mm zoom. In fact it pretty much stayed glued to the camera. This is still the same pre-production unit Fujifilm sent me a few weeks ago, but I feel perfectly confident in its abilities to provide great image quality so I'm not at all concerned about using it. No stories today, no semi-poetics… Just four sequences, each one comprised of five images. Four sequences to illustrate four moments. All shot with the 55–200 zoom…..
See more great pictures on patrick-laroque.squarespace.com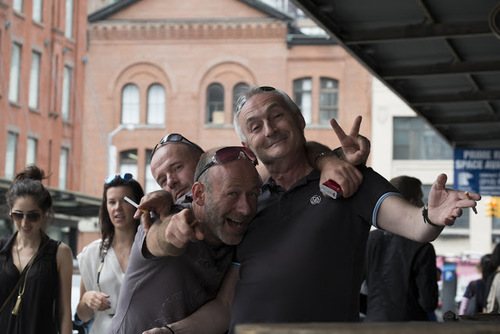 I don't usually talk about equipment stuff or technical settings on this blog, but today will be an exception. I'm off to a bluegrass festival on Sunday to meet up with some old friends from Nashville who will be performing. One of the reasons I splurged on the new Fujinon zoom lens is to be able to shoot concert and festival performances, so this is the first opportunity to put this puppy to the test in a real life situation. I spent the afternoon today in the Chelsea district an the High Line of Manhattan to test out various functions and settings, and to get comfortable with using the EVF. Most importantly to see how sharp the IQ is at the full zoom distance, and to see just how many stops the Optical Image Stabilization will buy for me. I've got a bit more learning to do with using the EVF and the image stabilization, but I'm really pleased with the results I got today. I examined all the images at 100% and was quite surprised to see that I can easily hand hold the camera at 1/60th second. In some cases down to 1/30th second, and in one example below even to 1/15th second (although in a real life situation I wouldn't go slower than 1/60th second).
All the images below were shot RAW and turned into jpegs in Lightroom with no other processing, so there's some noise in the images shot at faster shutter speeds. I'll be posting some of the individual shots in the next few days after I process them for noise and do my usual b/w conversions….
See on genelowinger.blogspot.com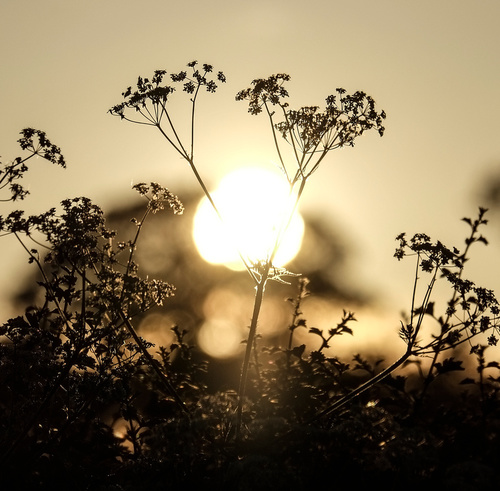 A rather big box arrived at the gallery this morning, furiously cutting through a million miles of tape and plastic air bags, lay my new lens, the 55-200 mm. It looked impressive and had a nice heft, not too heavy not too light. Quickly grabbed the X pro, locked into place nicely. Initial thoughts are very well made feels and looks good. The balance of the camera is quite even. Did the firmware upgrade, and had a play. Image quality is awesome, no I'm not bullshitting this glass is good, I would say a tad sharper than my 70-200 f2.8 vr2. Contrast is good too. The hood is nice and large and thankfully not a tulip one. The image stabilization works very well, however I think it will suck the hell out of the battery. Zoom ring is a trifle stiff but the aperture ring is a delight positive clicks. Not impressed by not having the aperture markings on the lens, this is a faux pas to me, you read the aperture in the viewfinder. I like to use it by setting it beforehand without having to raise the camera to my eye. The OVF is a waste of time so it's EVF only with this baby attached. The light this evening is fabulous so I'm off to give it a workout. Well after spending a couple of hours out in the lanes. I am more than impressed by the image quality,and all round handling of the X pro 55-200 combo. Some of my shots tonight were direct into the setting sun testing out its flare handling, very very good, one of the flaws in my Nikon 70-200 was side flare, the Fuji lens showed none of those issues at all.  That said the lens does struggle with focus, sometimes on seemingly easy to focus subjects. Macro focus is good I've never had a 300 mm focus so close. Overall I would score the lens 9/10. My lens roadmap is complete, the Nikons are being retired. Next up another body i think an XE 1, and leave the 55-200 on that…..
See more pictures on www.thebigpicturegallery.com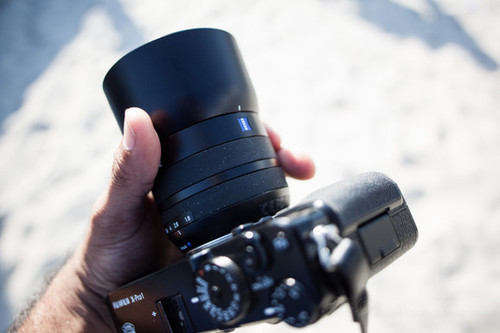 "You're brave," that's what Stan Horaczek from Pop Photo told me when I told him that I'm shooting a wedding with the new Zeiss 12mm f2.8 and 32mm f1.8 Touit lenses for the Fujifilm X series system. He said this not because he didn't trust the products, but because he would never use brand new gear for anything paid. However, I do it all the time for this site–and a recent wedding that I photographed was no exception. Since stepping out of professionally shooting weddings years ago, I had always wondered what it would be like to shoot one with an X Pro 1. Granted, it was only the secondary camera. And after being smitten with Zeiss lenses for a while, I figured that this would be one of the best testing grounds for the new optics targeted at the higher end. While they performed admirably, something went wrong–very wrong…..
See on www.thephoblographer.com