Lenses and Accessoires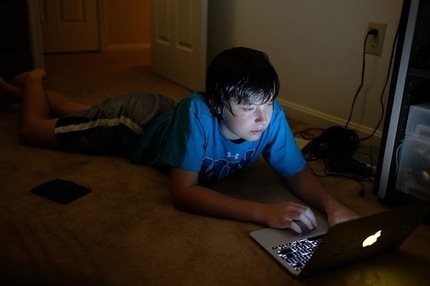 I am just back from a week in Tokyo, where one of the highlights of the trip was getting to play with a loaner 23/1.4 lens from Fuji. For those interested, here are the highlights after a few days of hands-on shooting:
She's a chunky piece of glass – although smaller than other 35/1.4′s, of which this is an equivalent. Balances very well on any X-camera (have used on an X Pro 1, an X-E1 and an XM1 — feels nice all around.)
Focus is super smooth and works great from the hip with focus peaking, FWIW. Perhaps surprisingly, this lens marries well with the diminutive XM1 with the screen flipped into a stealthy waist-level mode.
The shade, while optically ideal as a flower design, makes the lens feel bigger. My hope is that Fujifilm (or someone else) does an optional, rectangular shade a la the 35/1.4. Plus, it would look gorgeous. China, wanna make some money? Get on this, stat.
Is it sharp wide open? Oh yes, yes is it is. Screamingly tack sharp. Attached is a (dim, available-light) photo of my son playing Minecraft last night when he should have been in bed. 1/10th sec @ f/1.4 at ISO 800, hand-held. This is not a lab benchmark MTF test, this is a real-world, holy-shit-I-can-shoot-handheld-in-this-light shot.
See on plus.google.com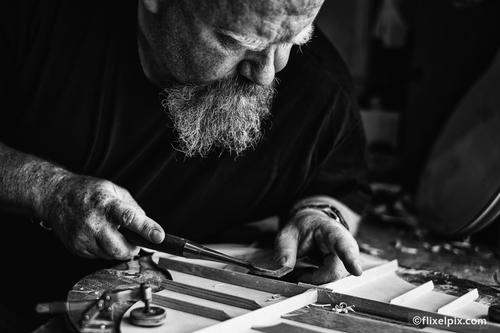 Learning to play guitar is road travelled by many but mastered by only a select few. It is an enduring journey where an obsession with the fine detail is the only route to success. Like mastering playing the guitar the actual construction of an acoustic guitar is an art form in its own right. Unlike playing the instrument few learn how to make a guitar and fewer still master the craft. Avalon Guitars in Newtownards is home to some of the finest guitar luthiers in the world, this bold statement isn't mine but the endorsement of a number of the world's best guitar players. I have been visiting the Avalon guitar factory for over twenty years and the same faces remain, masters of the fine detail they are the unseen artists behind many of the best guitarists and singer songwriters…..
Camera wise I started jumping between the X-Pro1 with 35mm lens and the X-E1 equipped with the 60mm macro. I was shooting wide open (f/1.4 and f/2.4 respectively) in an attempt to create focal points to each image. I was shooting RAW and converting each image to mono to draw out the detail of the woodgrain.
See more black & white pictures on www.flixelpix.com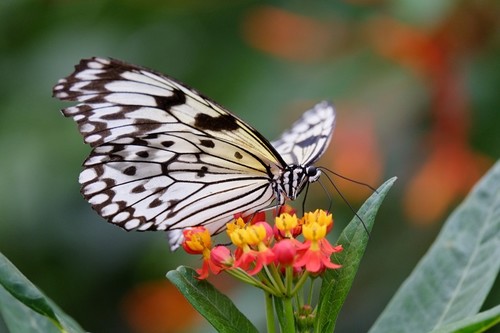 The Fujinon XF 55-200mm F3.5-4.8 R LM OIS is the first telephoto zoom for Fujifilm's X system cameras, and offers an 83-300mm equivalent angle of view. It has built-in optical image stabilization with 4.5 stops claimed benefit, and uses linear stepper motors for silent autofocus. The lens features an (unmarked) aperture control ring, and offers high quality all-metal barrel construction. We're working on expanding our previously-published content on this lens, but for now, click the links below to view our gallery of real-world samples taken in a range of different environments……
See more pictures on www.dpreview.com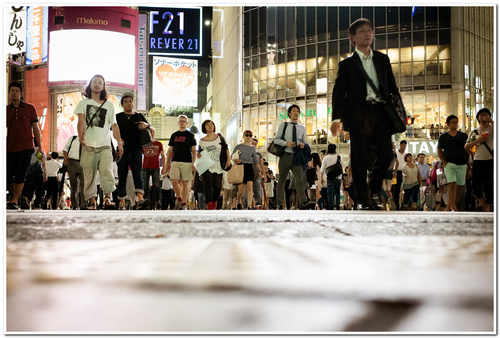 Yesterday I had the pleasure of using the XF23mm F1.4 lens for a day.
I've had a pretty eventful week.  Last Saturday I photographed a wedding in Rome, then I was privileged to be invited out to Tokyo by Fujifilm for some R&D meetings, presentations and the chance to shoot with the XF23mm F1.4 for the first time. I'm going to blog more about the trip itself and my time with the very good people at Fuji next week.  In the meantime, here are some images I shot with the XF23mm F1.4 yesterday whilst in Tokyo. The images aren't in a particular order, but they end with a snapshot of my kids running towards me when I got home….. (they were interested in the presents I'd bought them I think). In due course, I'll do a more concise overview of the XF23mm F1.4 itself but my opinion is not going to be anything other than – this is a FANTASTIC lens and a great addition to the X-Series mount lenses that Fuji have created. For me, 35mm is my perfect focal length and the 23mm lens on the X-Pro1, X-E1 or X-M1 works out at exactly 35mm.  I love the extra stop of light available over the equivalent focal length in the X100S.  The lowlight performance of this lens is smashing.  Absolutely smashing. The bokeh, especially in low light is just beautiful and the feel of the lens is great.  Combined with the focus peaking on the X-Pro1 and X-M1 I think this a great lens for street shooting and I'll definitely be using  it extensively for my wedding photography work. The images in this collection were shot on a combination of the X-Pro1 and the X-M1. I have to say Tokyo is one of the most amazing places I've visited.  The people, especially, are genuinely so kind and hospitable.  It's a place I hope to visit and explore further in the future. I only had a day, so a lot of these images are snapshots to a certain extent but I did try and get a range of shots to demonstrate the lens including verticals and macro close up images…..
See more pictures on www.kevinmullinsphotography.co.uk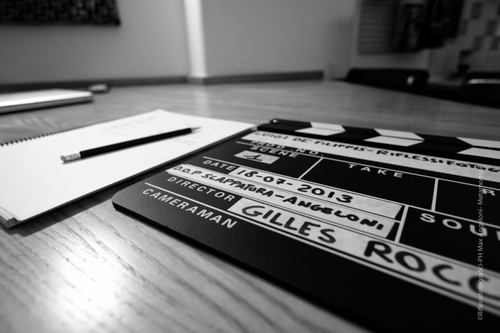 The shooting of the last film produced by Riflessifotografici in collaboration with Luigi De Filippis has just been completed. The work of director Gilles Rocca, together with the protagonist Miriam Galanti, was a good opportunity to test the new Zeiss Touit lenses coupled with the Fuji X-PRO1. The Zeiss optics will be subject of an in-depth review in October and published at the magazine "Reflex and Photography".  Afterwards riflessifotografici.com will publish a comparison between the Fujinon and the Zeiss Touit lenses…..
See more pictures on www.riflessifotografici.com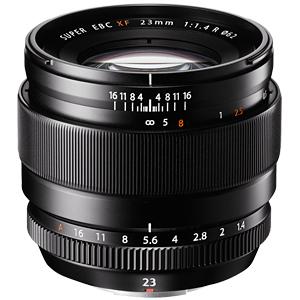 A premium wide-angle lens designed to maximize the performance of the Fujifilm X-Trans CMOS sensor for the highest picture quality
FUJIFILM Corporation (President: Shigehiro Nakajima) is proud to announce the launch of the FUJINON XF23mmF1.4 R lens for Fujifilm compact system cameras. FUJINON XF lenses represent the pinnacle of Fujifilm's optical design technology, with top quality all-glass construction which includes an aspherical lens element. Their fast maximum apertures increase versatility for low-light photography and create scenes with a beautiful bokeh effect, while Fujifilm's HT-EBC coating reduces reflections over a wider range of wavelengths, thereby controlling flare and ghosting. These advanced optical engineering techniques combine to deliver full-frame sensor resolution and noise level performance in the highly detailed APS-C sized X-Trans CMOS sensor in Fujifilm X-mount cameras. With a focal length equivalent to 35mm in the 35mm format, the FUJINON XF23mmF1.4 R is suitable for a wide range of applications including portraits and landscapes as well as more general photography. The fast maximum aperture of f/1.4 allows you to shoot hand-held in low light conditions, where zoom lenses would introduce camera shake, plus it creates beautiful bokeh for artistic images.
Dedicated lens design for use with Fujifilm X-Trans CMOS sensors
The new lens design provides enhanced resolving power with high contrast to draw the maximum performance out of the highly descriptive X-Trans CMOS sensor. The fast f/1.4 aperture allows the user to create images with beautiful bokeh and helps reduce blurring in low light conditions. Lens distortion has been reduced to the absolute minimum using only optical rather than digital correction, thereby delivering the highest possible picture quality. The rounded seven-blade diaphragm ensures smooth bokeh even when shooting portraits or product shots at a medium aperture to maintain reasonable depth-of-field. All lens elements are treated with Fujifilm's multilayer HT-EBC (High Transmittance Electron Beam Coating) which delivers enhanced durability and ensures an even spread of light across the sensor.
Ideal focal length for day to day shooting
The versatile focal length equivalent to 35mm in the 35mm format means you can enjoy both a wide-angle and telephoto approach by using your own feet to adjust the distance or angle with the subject matter.
Distance indicator suitable for quick shots
The FUJINON XF23mmF1.4 R features a camera-to-subject distance indicator and a depth-of-field scale on the barrel. Both are useful when manually pre-focusing to capture a fast moving subject, or minimize the shutter lag to capture a fleeting moment. The minimum working distance of around 28cm also makes this lens ideal for close-up shots.
High speed autofocus
The lens uses an internal focusing system for high speed autofocus. The focusing lens group consists of three cemented lens elements and one aspheric lens element to keep weight down while the built-in high-torque DC coreless motor delivers ultra-fast AF performance.
Compact size and premium design
The FUJINON XF23mmF1.4 R weighs 300g and measures just 63mm in length making it the most compact and lightweight lens of its class. Metal parts are used for the focus and aperture rings, which are designed to give just the right amount of torque and feel in use. The large front element gives the premium look of a fast lens, reminiscent of classic lenses from the past.
The FUJINON XF23mm F1.4 R will be available in October 2013 for $899.95.
See on www.fujifilm.com
Here are some better pictures of the upcoming Fujifilm XF 23mm f/1.4 R lens. We already knew that the 23mm lens will have a distance scale and 62mm filter thread. The official announcement will be in the next few days. Fuji is also expected to announce the entry level X-A1 mirrorless camera….
See on photorumors.com
The Fujifilm XF 55-200mm f/3.5~4.8 R LM OIS is a decent performer.  It is sharp, the OIS is effective and it balances nicely on an X-Pro1 body (but not so much on the X-E1).  For stationary subjects, AF is good (but not great), and given the current state of continuous AF on the X-Pro1 and X-E1, I won't be using it for any of my action work (wildlife and sports). I have been on the fence as to whether I would keep this lens – not because it is bad, in fact, it is quite good.  I initially purchased my X-Pro1 system because of the high quality, fast and small prime lenses – I am not a fan of variable aperture zoom lenses.  But for now, I will keep this lens as it is the only way to go beyond 60mm with the "X" system and still have auto focus – plus optically, it delivers the goods.So for now, I will be holding onto it.  For me, it is a compromise but if you don't mind variable aperture zooms, then you will probably like this lens a lot…..
See on roel.me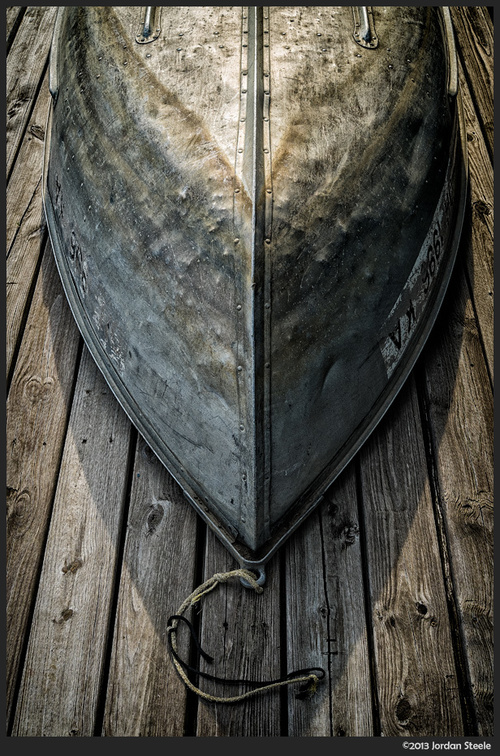 ….
Overall, the Fujinon XF 27mm f/2.8 is a pleasant lens to use and a great option when you want the smallest possible package for your Fuji X camera.  It pairs especially well with the tiny X-M1, creating a very portable package capable of very good image quality. The 27mm f/2.8 is sharp at most any aperture, and while the edges are a little softer than the center, they are plenty sharp enough for most any use.  This little pancake controls chromatic aberrations and fringing extremely well, and I feel that overall image quality is quite good, though bokeh is rather unremarkable. Ultimately, if you want a very small lens with very good image quality in a nice all-purpose focal length, the XF 27mm f/2.8 will fit the bill quite nicely.  I was left wanting for a few things, however.  For the $450 asking price, I would have much rather seen a faster aperture, as an f/2.8 prime lens isn't exactly a speed demon.  I would have much preferred this to be an f/2.0 or even f/2.4 lens given the price.  I also lament the loss of the aperture ring on the lens, though I somewhat understand its removal due to the limited space on the lens barrel.  I also ran into the lens' minimum focus distance fairly regularly. I think for most users, the 35mm f/1.4 is a more useful lens, given the two full stops faster aperture, better bokeh and aperture ring, but if you prefer a little wider view and need the smallest lens you can get for the Fuji X system, then the 27mm is your lens……
See on admiringlight.com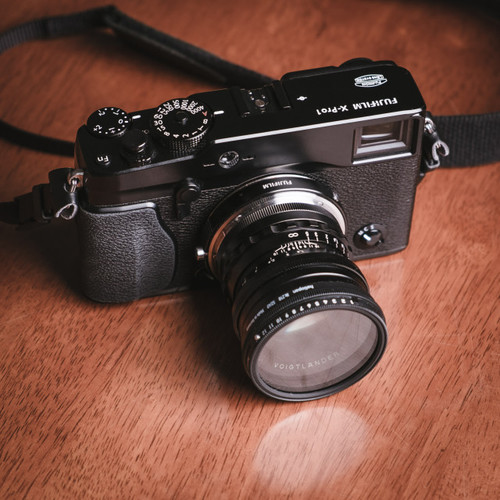 I still remember the first time that I used a 50mm lens on a crop sensor body many years ago, it was the venerable Canon 50mm 1.4 on a 300D body. I suddenly realised the importance and necessity of using longer focal lengths for pictures of people. Faces looked natural, features were in proportion and for the first time I experienced the bokeh and sharpness of a prime lens. After dabbling and experimenting with different focal lengths over many years, I have found myself returning to 50mm for almost every photograph that I take on the X-Pro1. My lens of choice for the past year has been the Zeiss 50mm f/2 Planar ZM, giving a 75mm equivalent focal length on the X-Pro1, perfect for portraiture. I have picked up a Zeiss Touit 32mm 1.8 lens and Fujinon 18-55mm zoom lens, and whilst they have saved me on occasions when I need a wider angle of view, I always turn to the Zeiss 50mm as first choice…..
See on binaryframe.me