Lenses and Accessoires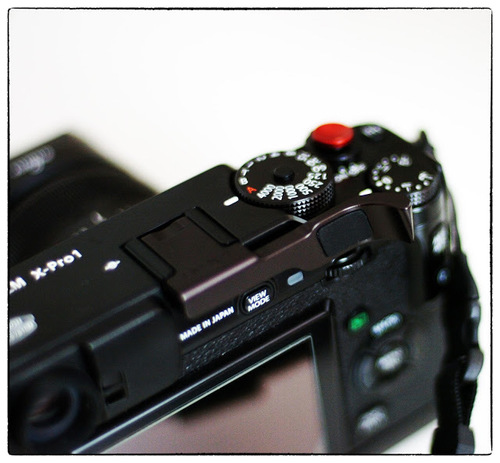 So I ordered the Thumbrest from Lensmate on the Monday sitting at my Mac from the USA 18.00 GMT. I ordered two items from Amazon at the same time: both items coming apparently from Germany to me in Scotland. The Lensmate thumbrest was in my door and on my camera on Thursday. Pretty impressive service. I'm still waiting ten days later for the Amazon items from Germany. So that rant out of the way: let's get down to the nuts and bolts of this little third party add-on for the X-Pro1. I've coloured the Lensmate in the above picture slightly so that it can be clearly viewed against the black body of the X-Pro1. In the flesh it's an almost perfect match in both colour and finish of the camera body. I had looked at the possibility of purchasing the Thumbs Up EP-75 from match technical; it looks good but is nearly double the price and to be completely honest I wanted to see what the newer version of the Lensmate (earlier versions had a screw in allen bolt) would look like before I committed to buying…..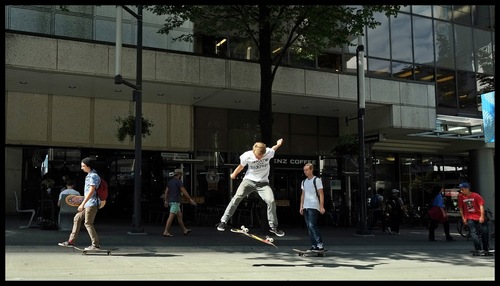 It seemed unlikely a few years ago that Fujifilm would join Leica in the world of digital ILC (interchangeable lens camera) rangefinders. Many manufacturers have dabbled in rangefinders in the past, but since the 1980's, most have decided to leave it to Leica to rule as king in this category and move on to SLRs, point and shoots.and other mixed categories. In recent years, many manufacturers have decided to create rangefinder-ish cameras with electronic viewfinders (EVF) in the ILC market, but many still prefer having a real optical viewfinder (OVF). That's why many offer the ability to mount an external OVF via the flash hotshoe; although there's no ability to see any exposure info, no focus, or parallax correction. Fuji's move into the digital rangefinder market has had such an impact, we forget that this system is still pretty new. Fuji's first digital ILC rangefinder camera was the X-Pro 1 back in March of 2012. This X-mount system doesn't feel like it's just over a year old, with 4 camera bodies, 8 lenses (3 more on its way), and lots of after-market support. Like any new system, the X-Pro 1 had some issues when it first came out, but most weren't too critical…but some were. Leica had 60 years to refine and define their M-mount cameras and lenses, so I think Fuji has done pretty well for 18 months. Much of the improvements were a matter of firmware updates and not hardware changes, as the X series cameras and lenses are pretty solid. Fuji's latest firmware update 3.0 for the flagship X-Pro 1 is suppose to be one the most significant updates thus far, and I had the pleasure of testing it out with the super awesome 14mm F/2.8 lens, as well as the 18mm F/2. Let's see how this camera and lenses performed…..
See on www.bigheadtaco.com
It's been six months since I purchased the X-Pro1. During that time, it has been with me to San Diego, the Sequoia and Kings Canyon National Parks, San Francisco, the Oregon Coast, and numerous beaches throughout Southern California. It has handled the windy, sandy, and wet conditions I photograph in and even survived (thus far) a three foot drop that landed it in a puddle of water at Cape Perpetua. (Unfortunately, my XF 14mm lens didn't fare so well.) Having put the X-Pro1 through its paces, I figured this was a good time to share my thoughts on using it for landscape photography…..
See more pictures on stephenip.com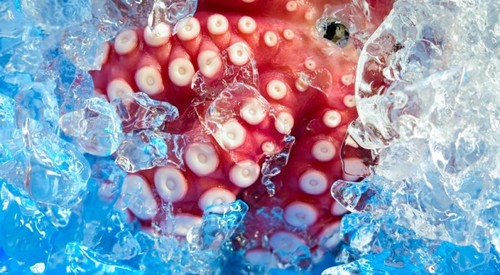 I just got back from an amazing week in Tokyo. It was an incredible honor to be invited by Fujifilm Japan together with some people that I greatly admire: David Hobby aka Strobist, Zack Arias and Kevin Mullins. My brain is still processing all the meetings and discussions we had with the smartest and kindest people at Fuji HQ. I'll report on that later. Next to the official part, we got to test the new Fujinon XF 23mm f/1.4 R. The lens does look and feel the part. It's a bit chunky but in a good way, this is after all the kind of fast prime lens you expect to last for many years. I'm sure the petal-shaped lens hood does a great job in keeping stray light out of the lens but it's a huge ugly plastic thing. I've never bought a 3rd party lens hood in my life, but if someone makes a more compact one in the same style as the ones on the 35 and 18mm, I'd probably get one. What's one of the first things every photographer does when he gets a new lens in his hands? Test if it's sharp wide open. And yep, that looks pretty sharp to me…..
See more pictures on confessionsxl.com

---
Fujifilm Fujinon XF 23mm F1.4
Do you love my work and want to support me? If you're planning on buying camera gear, you can check out above-noted links. Prices remain the same for you, but a small percentage of your purchase value is valued back to me. Thank you!
---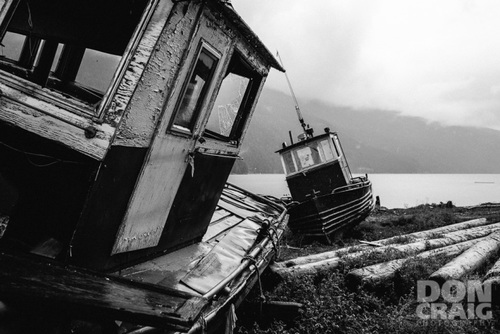 Sitting on the edge of a misty lake, a saw mill waits to be demolished. During a recent road trip, a friend suggested a location that I might find interesting. She was right! Together, we explored an abandoned saw mill. Rain poured down. Inside, light pierced the darkness. Outside, discarded remnants of former working lives lay at acute angles. It was a fascinating place to photograph and I feel fortunate to have had the opportunity before it is destroyed….
Notes: All photos shot with the Fujifilm X-Pro 1 and the XF18-55mm lens…
See more pictures on doncraigphoto.com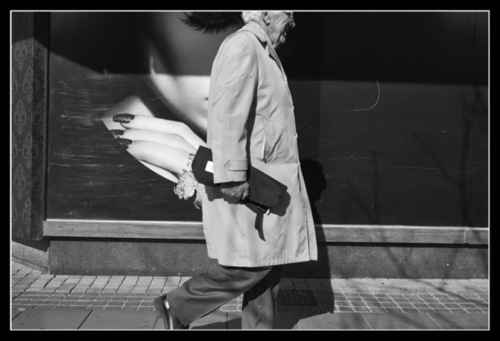 These days I get asked a lot, it would seem, what camera to buy for travel or street photography. The conversation usually goes something like this:
Tell me, Tony, what camera should I buy? I want something light and portable, that I can put in my pocket. Easy, I reply. Use your Galaxy/iPhone/HTC/Windows Phone. I do. At that point their seriousphotographer genes rebel and protest. But I want a viewfinder. I like viewfinders. I need a viewfinder. And I want quality. I want to be able to make an exhibition/competitionwinning print. At that point I put away my BIGBOYSTOY gorilla suit, race for the nearest phone box and change into my silver lycra Captain Mirrorless uniform. (Swirls cape dramatically and returns to conversation…)
An APS-C sensor OK? Yes.
But portable? Yes.
How portable? I want it to fit in my pocket.
Easy, I reply. Use your Galaxy/iPhone/HTC/Windows Phone. I do.
Well…it doesn't have to be that small. I want a real camera. With a viewfinder…..
See on www.thistonybridge.com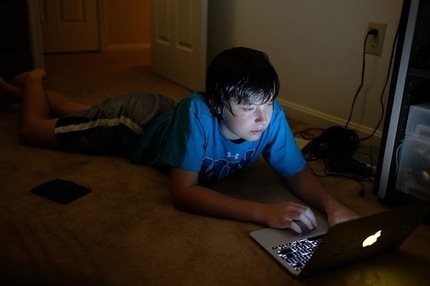 I am just back from a week in Tokyo, where one of the highlights of the trip was getting to play with a loaner 23/1.4 lens from Fuji. For those interested, here are the highlights after a few days of hands-on shooting:
She's a chunky piece of glass – although smaller than other 35/1.4's, of which this is an equivalent. Balances very well on any X-camera (have used on an X Pro 1, an X-E1 and an XM1 — feels nice all around.)
Focus is super smooth and works great from the hip with focus peaking, FWIW. Perhaps surprisingly, this lens marries well with the diminutive XM1 with the screen flipped into a stealthy waist-level mode.
The shade, while optically ideal as a flower design, makes the lens feel bigger. My hope is that Fujifilm (or someone else) does an optional, rectangular shade a la the 35/1.4. Plus, it would look gorgeous. China, wanna make some money? Get on this, stat.
Is it sharp wide open? Oh yes, yes is it is. Screamingly tack sharp. Attached is a (dim, available-light) photo of my son playing Minecraft last night when he should have been in bed. 1/10th sec @ f/1.4 at ISO 800, hand-held. This is not a lab benchmark MTF test, this is a real-world, holy-shit-I-can-shoot-handheld-in-this-light shot.
See on plus.google.com

---
Fujifilm Fujinon XF 23mm F1.4
Do you love my work and want to support me? If you're planning on buying camera gear, you can check out above-noted links. Prices remain the same for you, but a small percentage of your purchase value is valued back to me. Thank you!
---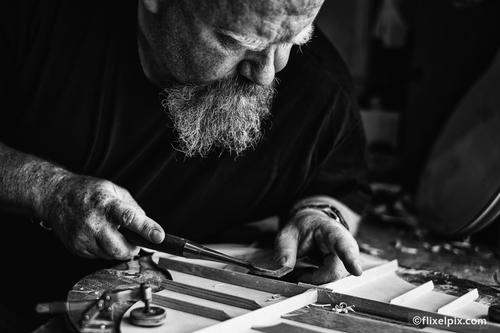 Learning to play guitar is road travelled by many but mastered by only a select few. It is an enduring journey where an obsession with the fine detail is the only route to success. Like mastering playing the guitar the actual construction of an acoustic guitar is an art form in its own right. Unlike playing the instrument few learn how to make a guitar and fewer still master the craft. Avalon Guitars in Newtownards is home to some of the finest guitar luthiers in the world, this bold statement isn't mine but the endorsement of a number of the world's best guitar players. I have been visiting the Avalon guitar factory for over twenty years and the same faces remain, masters of the fine detail they are the unseen artists behind many of the best guitarists and singer songwriters…..
Camera wise I started jumping between the X-Pro1 with 35mm lens and the X-E1 equipped with the 60mm macro. I was shooting wide open (f/1.4 and f/2.4 respectively) in an attempt to create focal points to each image. I was shooting RAW and converting each image to mono to draw out the detail of the woodgrain.
See more black & white pictures on www.flixelpix.com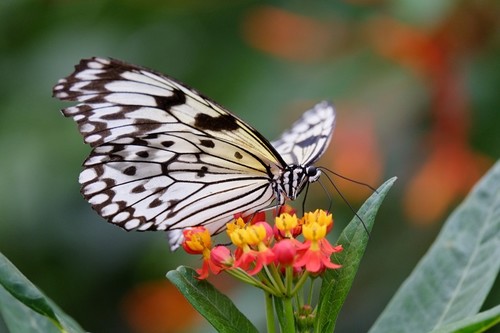 The Fujinon XF 55-200mm F3.5-4.8 R LM OIS is the first telephoto zoom for Fujifilm's X system cameras, and offers an 83-300mm equivalent angle of view. It has built-in optical image stabilization with 4.5 stops claimed benefit, and uses linear stepper motors for silent autofocus. The lens features an (unmarked) aperture control ring, and offers high quality all-metal barrel construction. We're working on expanding our previously-published content on this lens, but for now, click the links below to view our gallery of real-world samples taken in a range of different environments……
See more pictures on www.dpreview.com

---
Fujifilm Fujinon XF55-200mm F3.5-4.8
Do you love my work and want to support me? If you're planning on buying camera gear, you can check out above-noted links. Prices remain the same for you, but a small percentage of your purchase value is valued back to me. Thank you!
---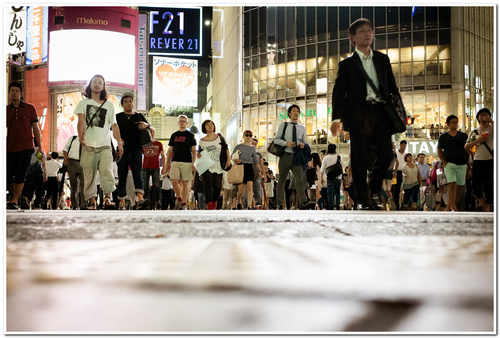 Yesterday I had the pleasure of using the XF23mm F1.4 lens for a day.
I've had a pretty eventful week.  Last Saturday I photographed a wedding in Rome, then I was privileged to be invited out to Tokyo by Fujifilm for some R&D meetings, presentations and the chance to shoot with the XF23mm F1.4 for the first time. I'm going to blog more about the trip itself and my time with the very good people at Fuji next week.  In the meantime, here are some images I shot with the XF23mm F1.4 yesterday whilst in Tokyo. The images aren't in a particular order, but they end with a snapshot of my kids running towards me when I got home….. (they were interested in the presents I'd bought them I think). In due course, I'll do a more concise overview of the XF23mm F1.4 itself but my opinion is not going to be anything other than – this is a FANTASTIC lens and a great addition to the X-Series mount lenses that Fuji have created. For me, 35mm is my perfect focal length and the 23mm lens on the X-Pro1, X-E1 or X-M1 works out at exactly 35mm.  I love the extra stop of light available over the equivalent focal length in the X100S.  The lowlight performance of this lens is smashing.  Absolutely smashing. The bokeh, especially in low light is just beautiful and the feel of the lens is great.  Combined with the focus peaking on the X-Pro1 and X-M1 I think this a great lens for street shooting and I'll definitely be using  it extensively for my wedding photography work. The images in this collection were shot on a combination of the X-Pro1 and the X-M1. I have to say Tokyo is one of the most amazing places I've visited.  The people, especially, are genuinely so kind and hospitable.  It's a place I hope to visit and explore further in the future. I only had a day, so a lot of these images are snapshots to a certain extent but I did try and get a range of shots to demonstrate the lens including verticals and macro close up images…..
See more pictures on www.kevinmullinsphotography.co.uk

---
Fujifilm Fujinon XF 23mm F1.4
Do you love my work and want to support me? If you're planning on buying camera gear, you can check out above-noted links. Prices remain the same for you, but a small percentage of your purchase value is valued back to me. Thank you!
---