Lenses and Accessoires
In my nascent tenure as a Fujifilm shooter, I've worked primarily in the medium to wide focal spectrum, from 55mm at the longest to 10mm at the widest. I'm primarily a street photographer, so I'll have to find a balcony for anything longer than 50mm. The 55-200mm f3.5-4.8 was a welcome change that proved to be a valuable piece of glass for the time that I had it.With a 35mm-equivalent focal length of 83mm-300mm, this lens was great with portraits and performance. The zooming is, however, external, so it'll add considerable heft to any X-series camera in your bag……
See on www.thephoblographer.com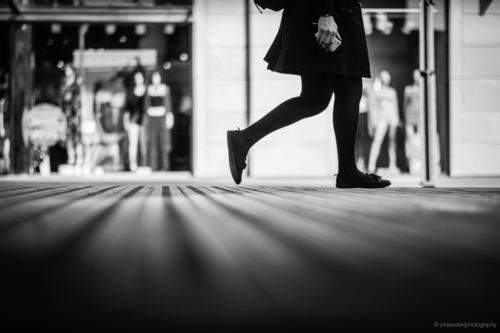 May 2014. Again I have strayed into other areas of photography for a little while. I still shoot street. Below are 14 shots from Århus, Denmark. Captured using the X-Pro1 and the XF 56mm f/1.2 R. This lens is fantastic. Bokeh is so amazing. Focus is fast. And it works so damn well for Narrow DOF street photography. Enjoy…….
See on jonasraskphotography.com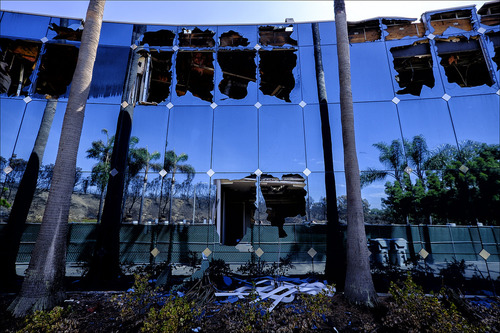 This fire was way to close for comfort, but now that the smoke has cleared, it's amazing to see how near the fire came to so many buildings, and what a superb job our firefighters did in keeping those buildings from burning. The fire raced West, up the canyons, through the tinder try brush – it hopped 4 lane roads with ease, and scorched some 600 acres. What's left is eerie, barren and dusty – with the screeching of distant smoke alarms from burned-out homes, echoing over the desolate landscape……..
See on f-sunny.com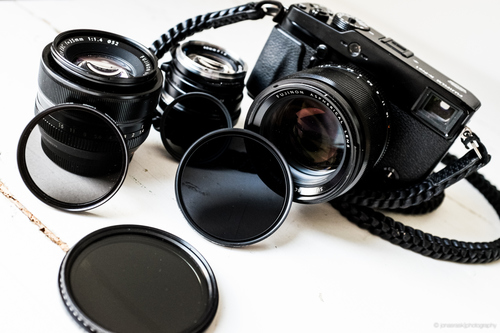 A little warning for my fellow photographers today. I like to shoot high speed prime lenses. That should no longer be a secret to the people who follow this blog. Ever since I started going "collectors heaven" with the old 50 mm lenses I have been needing ND filters in all shapes and sizes. And trust me on this DON'T BUY VARIABLE ND FILTERS! They will mess up your gorgeous bokeh, and specular highlights! What a variable ND filter really is, is two pieces of polarising glass. One linear, one circular. You twist the filter to offset the polarisation. Polarized at a 90 degree angle, the filter lets in zero light. at 0 degrees it lets in 100% light. (Basic high school physics :-P) What this sadly does is introduce artefacts into your out of focus areas. And before you start saying that this is only true on cheap filter brands… trust me…it's not! I've tried variable ND's from the following companies, and ALL with no exception show this issue! ……
See on jonasraskphotography.com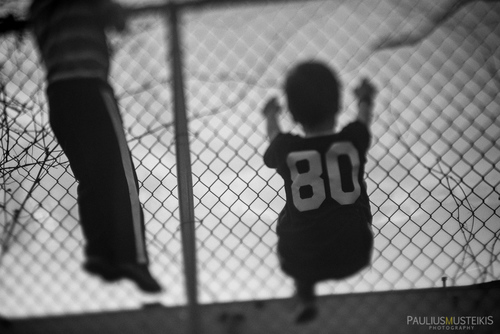 Last Friday I picked up my non functional Olympus RC 35 that was hiding in the deep closet. I picked up this fine little 35mm rangefinder, gently took it apart and dismounted 42mm f/2.8 Olympus Zuiko lens. Afterwards I took the lens apart and took the shutter and aperture blades out. So in the end all I had left was a little peace of beautiful and non working vintage glass. So first of all I tried modified Olympus 42mm f/2.8 Zuiko lens on my DSLR. And it didn't work. And I would assume it didn't work because of large gap between handheld lens and the camera sensor. So then I picked up my Fuji X-Pro1. And that was it! I peaked through viewfinder and saw world turning into an awesome abyss of blur. And I was sold…….
Verdict
The Fujinon XF 23mm f/1.4 R is a highly attractive addition to the Fujifilm lens lineup. It combines an ultra-large aperture with high quality results. At large aperture settings the center quality is already pretty high whereas the borders/corners are at least on a good level. The resolution is much more snappy at f/2.8 and images are tack sharp between f/4 and f/5.6. The low amount of lateral CAs also contributes to the high sharpness perception. Image distortions are nothing to worry about whereas vignetting can be an issue in RAW images at f/1.4 and f/2. However, Fujifilm is relying on image auto-correction so this is usually a lesser issue from a user perspective. Wide-angle lenses tend to produce a quite harsh bokeh (out-of-focus rendition) but the quality of the Fujinon is really good especially around f/2. The build quality of the XF 23mm f/1.4 R is very high and as such in line with most Fujifilm offerings. The lens is mostly made of metal and precisely assembled. Due to its surprisingly low weight of just 300g it may not feel quite as substantial as -say- a Leica lens. However, objectively there's little to complain about except for the lack of weather sealing. The AF isn't overly fast but probably good enough for such a wide-angle lens. If you prefer to focus manually (by wire) every once in a while, the focus clutch mechanism may come handy. We would have preferred a full-time manual focusing mechanism though. Ultra-large aperture lenses tend to be very pricey and in absolute terms this also applies to the Fujinon. However, at less that 1000US$/EUR, it is relatively affordable in our opinion and certainly worth a deeper look. Therefore highly recommended!……
See on www.photozone.de
Recently I spent the day doing a spot of event photography at the Baltic Art Gallery, Gateshead.  The event, Public Sector HR Summit 2014 was a vibrant collection of some of the best speakers on the subject and attracted a good spread of attendees from across the country. As far as photography is concerned it provided something else – a reason to break out the Fuji 55-200mm lens on my X-Pro1 and test not only its telephoto range but also its image stabilisation. The lens is certainly different to use with the Fuji cameras than the primes I have become accustomed to and immediately brings back thoughts of using a DSLR style setup.  It is longer and heavier than my other lenses and with the hood in place it requires a bit more work to remain discrete when zoomed to its fullest extent.  This being said, it is small and nowhere near the heft of something like the Nikon 28-70 I was shooting with on a D700.  Indeed the combined weight of the X-Pro1 and the 55-200mm felt less than that of the 28-70 alone and the overall dimensions are around the same length but about half the width……..
See on www.notofthisearth.co.uk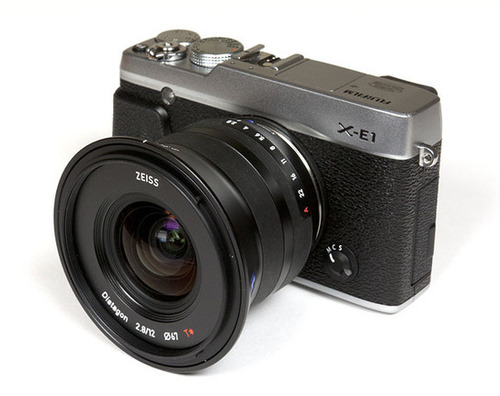 Verdict
Ultra-wide angle lenses are never really perfect. However, within its scope the Zeiss Touit 12mm f/2.8 delivers pretty impressive results. The center quality is great and the border and corner quality are good to very good at mainstream settings. The very low lateral CAs contribute to the high sharpness perception. Distortions and vignetting are usually auto-corrected either by the camera or your favorite RAW converter so you don't have to worry about these aspects from a normal user perspective. However, when looking at the naked raw files, you can spot a few issues. The raw distortions are actually still quite fine at 2% – this is a normal value for such a prime lens and lower than on most conventional zoom lenses for sure. However, the raw vignetting is very high especially at max. aperture. Overall we liked the build quality – and looks – of the Zeiss lens. The incorporated materials are obviously of high quality. However, the implementation of the aperture ring may not be perfect – while it provides distinctive "clicks" you tend to change the setting by (un-)mounting because it turns too easily. Just like on the Zeiss Touit 32mm f/1.8 we weren't totally convinced by the AF but it does an Okay job in terms of AF speed and the generated noise level is quite low. As mentioned we still used an old X-E1 for the test so the AF performance is probably a much lesser issue on the X-E2 and X-T1 anyway. A key question is, of course, how the Zeiss lens performs compared to its nearest rival – the Fujinon XF 14mm f/2.8 R. The Fuji lens is slightly sharper in the image corners at medium apertures but then it's also not quite as wide. These two extra millimeters can make quite a difference. To phrase it differently: the diagonal view angle the Zeiss lens reaches 99 degrees vs 89 degrees for the Fuji lens. Thus if you are after an even more dramatic perspective in your images, the Zeiss may be the more interesting choice…….
See on www.photozone.de
FujiFilm 14mm f2.8
When I finally got this lens, I had my doubts that it might not be wide enough for landscapes.  I like to shoot landscapes at least at 17mm on full frame camera. and this 14mm translates to roughly 21mm, when factoring the crop of Fuji X cameras.  I decided to give it a try.  I was really impressed with the results.  I think 21mm is wide enough for me, although I'm still looking forward to the new 10-24 f4 Fuji lens.  Best of all, all this equipment is light, easily transportable, which makes shooting with it so much more fun. It was a perfect day.  The morning was beautiful and we found a few photographers already positioned at Vermillion lakes waiting for the sunrise.  The weather conditions were quite perfect for a great sunrise shoot.  After the sunrise, we traveled to Lake Louise.  Another great iconic location for landscapes.   A day of beautiful light, beautiful mountains, and great time shooting it all……
See on www.miksmedia.net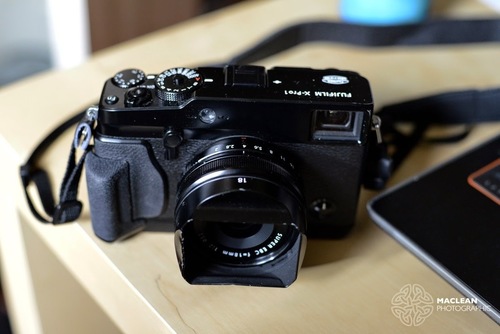 The Fujinon XF 18mm f2R is one of the three original lenses launched with the X-Pro1 in 2012 and was the widest of the trio – 18mm f2, 35mm f1.4 and 60mm f2.4 macro.  Since then there have been a few wide angles lenses added to the X-Series armoury – 14mm f2.8, 10-24mm f4, 23mm f1.4 and Zeiss Touit 12mm f2.8 to name a few – and I feel the little 18mm has become the most underrated gems in the Fujifilm XF lens lineup……
The Fujinon XF18mm f2R is a superb lens and my favourite of the five lenses I own for the X-Series system. Why it gets overlooked in favour of the wider or faster lenses that are available is frankly a shame. I was of the same opinion when I got my X-Pro1 system and thought the 14mm f2.8 would be mu wide angle lens of choice but the reality when I started to use the system in the real world was not as I expected….

See on macleancomms.blogspot.de