Lenses and Accessoires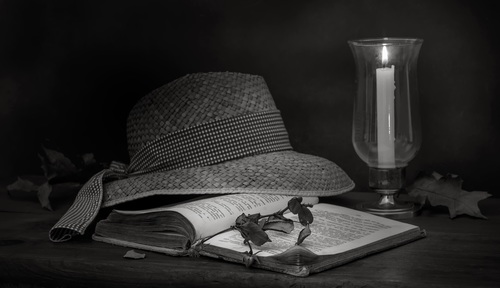 Finally I got time to put together a small set of B&W still life images inspired by a visit to friend's rustic cottage and taken with my favourite camera and legacy lens: Enjoy! All images : Fuji X-Pro1+MC ROKKOR-PG 58/1.2+Iridient Developer+NIK Silver Efex Pro …..
See on vkphotoblog.blogspot.de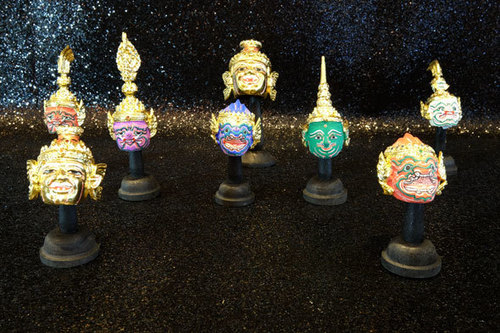 Here are some high-res ISO 100 to 25,600 sample images and 100% crops taken with the Fujifilm X-T1 and the Fujinon XF 10-24mm F4 OIS, a beauty of a wide angle zoom to be released by the end of March 2014. You'll say that'a pretty lame lens with an aperture speed of throughout 4. Well I beg to defer. With today's ISO capabilities, this lens is an ideal compromise between speed and size. Add the build quality, certainly one of the best built XF lenses to date. Below's contrasty JPEG files are straight out of camera, downsized and slightly compressed with standard settings on and noise processing off. Overall, also color and luminance noise behavior is pretty impressive. New, lower noise circuitry which presumably induces lower noise during readout allows Fujifilm to give another stop of usability in the midrange and better results at all settings below that……..
See on www.the.me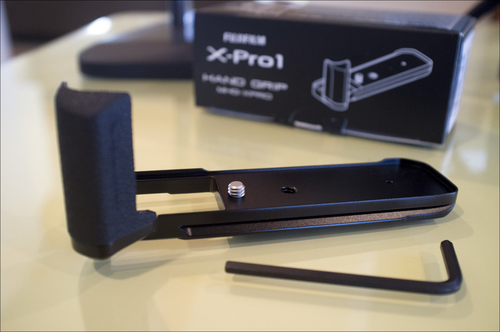 The new Fuji MHG-XPRO grip has just arrived for my X-Pro1, so I've down a quick comparison with the original Fuji grip, and illustrated how the new grip works with the camera. The original grip on the X-Pro1 – note that I had to support the camera to stop it tipping forward and resting on the lens/hood. The original grip fixes in place with a D-Ring, has a central tripod bush, but needs to be removed to access the battery/SD card. It does have a non-slip rubber material on the base, which is absent from the new model…….
See on f-sunny.com
Beautiful finish, nice tactile feel and responsive controls — Fujifilm's latest X-T1 mirrorless X series camera is certainly an as impressive as elegant photographic tool the Japanese camera maker can be proud of. Bear in mind, the X series is only two years old. Within no time the retro-styled cameras have grown into a respected lineup of serious cameras for enthusiasts and pros alike — and the X-T1 with the highly thought of 16MP X-Trans II sensor not only upholds Fujifilm's long tradition of quality optical instruments, it refines the X series and takes it to a new level. Still, coming from conventional cameras the innovative X-T1 might not be the most intuitive at first glance. You're looking in vain for a PASM dial. Shooting mode? The X series approaches modes in a different, less conventional way. Either use the aperture mode switch on the lens to toggle between auto or manual aperture control. Or use the ISO or shutter speed dials' A modes to switch between P and M modes……
See on www.the.me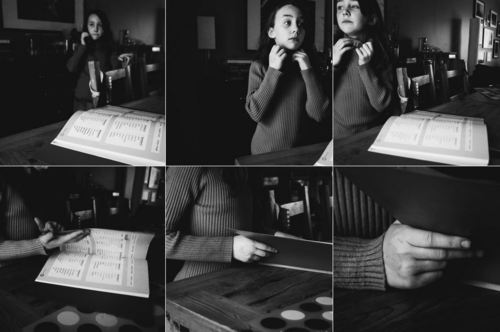 I'll obviously have much more in the weeks to come but I thought I'd post these as an introduction. Yes, the viewfinder is something to behold… More to come.
Shot with the X-T1 and Fujinon XF 18-55mm F2.8-4 R LM OIS
See on www.laroquephoto.com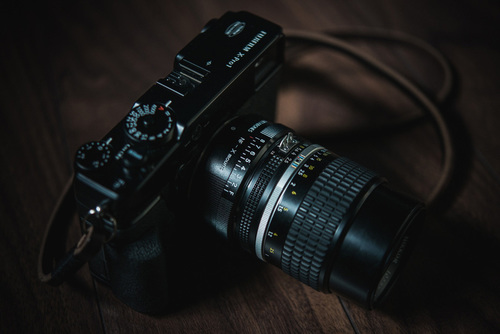 Adapting off brand lenses to specific camera's is nothing new, people have been doing it for years, but this was my first real crack at testing some legacy glass on the X-Pro1, so I thought I would share some images from the shoot and some thoughts on the overall process. This story begins some time ago when I was browsing the consignment area over at The Camera Store and noticed a Nikkor 105mm f/2.5 ai-s just sitting there looking lonely with a nice little price tag attached to it. It tugged on my heart strings a little (not really) so I scooped it up along with the Metabones NF-X adapter and set out to start planning a shoot to test this new combo……
See on nathanelson.com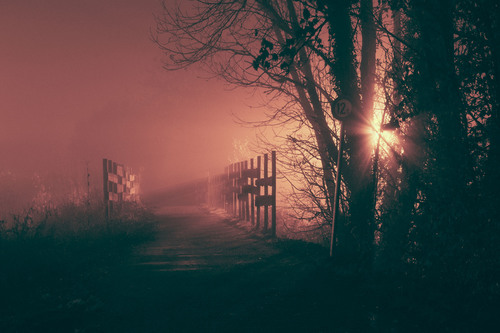 Winter in Belgium is way different in 2013 than it was in 2012. We reached the 15°C when last years it was… -10°C! Therefore, last year's white mantel let place to water, fog and sun. The short days and christmas decorations helped to play with the high iso settings or long exposures. I recently bought the 18-55mm lens. As I never had a wide angle / zoom lens before, (except on this test) it took me a few shots before getting confortable with it. In fact, to tell the truth, I'm still not confortable with it… but at least I now like it. Because, yes, two weeks after I bought it, I tought I would sell it back. Compared to the 35mm 1.4 it wasn't fast enough and I wasn't taking any good picture, neither wide nor zoomed. Now I know a bit better when to use it or not. I know how fast it focuses at 18mm and what to expect from the image stabilisation. Now I know my 35mm is still the best, in low light and how versatile the 18-55mm is. Two more things I prefer about the 35 is it's size and it's marked aperture ring. One more thing. I bought a ND filter for long exposures and wide aperture in full light. The seller told me a 64x would be ok. He was right… and not right. It works for long aperture under a cloudy sky but not on a sunny day. I didn't have the chance to try the wide aperture in full light yet. FYI I put the ND filter on the 35mm……
See more pictures on www.regislessent.com

I had the honour of shooting my wedding yesterday with a pre production Fujifilm X-T1. It was a very special day for me, not only was it my 200th wedding, it was also my first wedding without a Canon in my hand. I had the XT-1 since it's launch on Wednesday and decided to leave my Canon Mk3 and Mk 2 at home yesterday when I went to my wedding, instead I used the Fujifilm X-T1 as my main camera and a Fujifilm X-E2 as my second camera. I am definitely sure that this is the first wedding in South Africa shot with a X-T1, the camera was only launched 3 days ago and there is only two in the country. It will be interesting to know if somebody else has photographed a wedding with the XT-1 since it's launch. I took the following lenses with me:

Fujinon XF 56mm F1.2R
Fujinon XF 23mm F1.4 R
Fujinon XF 55-200mm F3.5-4.8 R LM OIS

I'm not going to try and do a review of anything here, I don't find reviews interesting, and what's more, there are people in the world that knows a lot more about this kind of stuff than I do…I'll leave it to them. I use a camera because I like the look and feel and the way my photos turned out. So, that means that  I like absolutely everything about the Fujifilm X-T1……..
See more pictures on www.jccrafford.com
Even though we are only a little over one month into 2014, Fujifilm has already had a busy year, having added five new lenses to its roadmap for future release, not to mention having launched the XF 56mm F1.2 R and most recently, the Fujifilm X-T1. I am among a handful of photographers who were lucky enough to receive a pre-production model of the camera, and decided to put it through its paces at a solo concert by South African musician Shotgun Tori. This event was ideal to pair the X-T1 with the XF 56mm F1.2 R, as there was very little light and being a solo concert, I was to focus much on the individual musician. All the images of the evening were shot at 3200 ISO and mostly at f1.2 – demanding conditions indeed! The traditional manual-style controls of Fujifilm X-Series cameras have gained much popularity. The X-T 1 takes this aspect even further, with a manual knob control for ISO, and manual controls to select frame rate and metering coverage. I have always been very keen on manual style controls, as in my view it is inherently more intuitive to turn a knob, or an aperture ring, than it is to press a button and have to make a selection within an electronic interface. The X-T 1 is undoubtedly the most intuitive digital camera I have ever handled……..
See on guswaschefort.com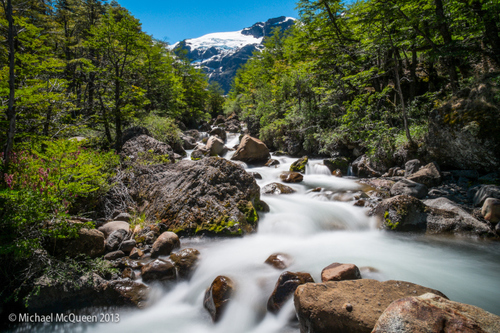 After fighting a cold in Bariloche I fled south hoping to put some serious miles on my motorbike and really get stuck into Patagonia. I re-entered Chile at Futalefew and started my journey on the Carretera Austral, a very well known road for cyclist and motorcyclist. Just after crossing the border I entered the unpredictable environment of Patagonia. It rained, it was windy, it was cold. I found the road to be absolutely terrible, it was like riding on a dried up river bed where some sections the rocks the road was made of were bigger than my head. I persevered and made it to a small road side town La Junta. My boots were full of water, I was cold, wet and shaken to my bones from the road.. I checked into a hotel and the day was over……
See on www.michaelmcqueen.com.au