Lenses and Accessoires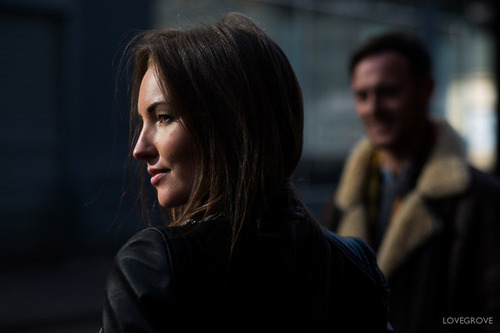 Jake and Jolie are engaged to be married next year and agreed to model for my 1:2 training session with some clients from Scotland. We shot on the streets and in the bars of Bristol. I showed my clients how to find dry shooting locations if it's raining and how to find amazing light no matter what the weather is doing. The day started with flat overcast light and ended with afternoon sunlight. These pictures were all taken using the available light and hand held. I know this new lens and camera from Fuji is hot property right now so I thought I'd show what it can do and how the pictures look when shooting portraits wide open or nearly wide open. To save you wading through lots of images here I've exported a web gallery from Lightroom. Just click on the graphic and you will be transported to the gallery. Some Lightroom templates don't display correctly on Google Chrome browser but Safari, IE and Firefox seem fine. Click on the thumbnails to see the Exif data. I've included it so you can see the aperture set etc. I shot every frame on the Fujifilm X-T1 in manual exposure mode. I used the screen on the back or the big, bright viewfinder to set the framing and exposure of each shot before I pressed the button. This live preview is so much faster than the faff with an SLR of taking a shot, looking at it, adjusting settings etc and taking another one. I end up shooting far less pictures and get many more 'hits' in my output. It's refreshing to have no 'test' shots that are under or over exposed etc…..
See on www.prophotonut.com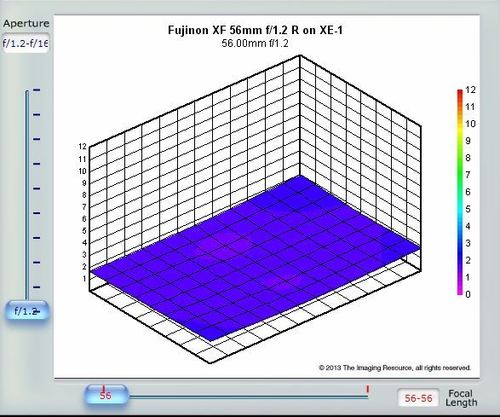 Fujifilm knows a thing or two about making high quality fast primes — just look at the results of some of the other Fuji primes we've tested (even the zooms are highly-regarded). So, we were very excited to test this newly-available Fujinon XF 56mm ƒ/1.2 R portrait prime, hoping that this super-bright, 85mm-equivalent focal length lens would be another stunning piece of glass from the folks at Fuji. This solidly-built, all-metal, professional-grade lens features an optical design that's comprised of 11 elements in 8 groups, including two ED (extra low-dispersion) elements and one double-sided aspherical element, plus four elements with a convex surface facing the subject, which altogether to reduce spherical and chromatic aberrations for superior images, according to Fuji……

See on slrgear.com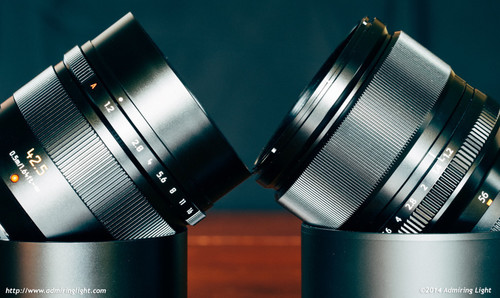 It's time for another battle!  Both Fuji and Panasonic have released fast 85mm equivalent lenses with f/1.2 maximum apertures over the past month, and both are turning out to be truly outstanding lenses.  While there are likely few people who are contemplating which to buy between the two (as that would require simultaneously having both Fuji and Micro 4/3 systems…which is something I have, but is not too common), with two fantastic lenses such as these coming out around the same time, there's bound to be comparisons. I reviewed the Fuji 56mm f/1.2 recently and found it to be a truly stellar lens.  I'm currently shooting with the Panasonic Leica 42.5mm f/1.2, and that review will be up sometime in the next week. So let's take a look at these two lenses and how they stack up…….
See on admiringlight.com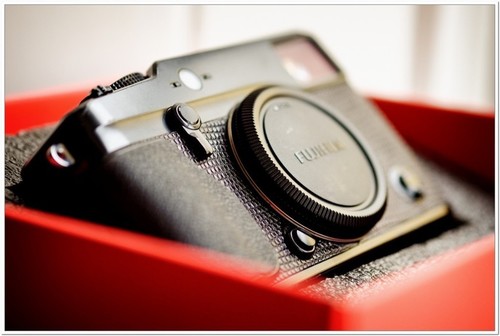 What is the X-Signature range then?  Recently, I was made aware of the new "pimping" service of the X-Series of cameras that Fujifilm have launched in the UK and I believe, worldwide.  The Service involves having your X-Series Camera skinned with a choice of many different options.  Current options include; Racing Green, Burnt Orange, Black Lizard, Blue Lizard, Beige Lizard Emboss, Light Green Lizard, Navy Blue Crinkle, Red Lizard and Red Crinkle Emboss. Now, I'm a reportage wedding photographer right?  Part of my remit at a wedding is try not to stand out in the crowd and to blend in as much as possible.  So, with that in mind, I decided to avoid options such as Red Lizard and Burnt Orange (though I'm sure these will be fine choices for certain people!).  Instead, I went for Black Lizard.  Why?  Well, because it's black….mostly. The process has been superb. I ordered my "pimping" on Tuesday.  On Wednesday morning I received a pre-paid box and padded envelope.  I popped my X-Pro1 in the post on Wednesday afternoon.  Less that forty eight hours later I receive a parcel from Fuji with my brand new X-Signature Skinned X-Pro1……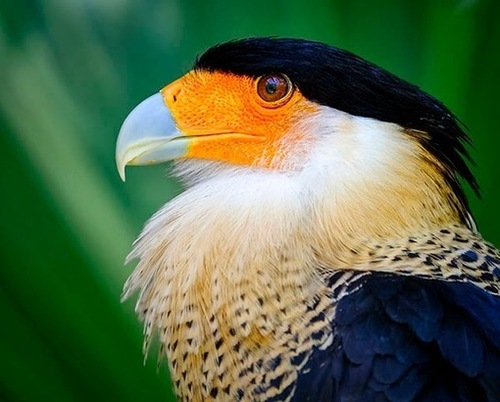 One afternoon in Florida we took a break and visited a local wildlife preserve hoping to get in some fun photography of the animals. Problem was all the animals were in cages with very narrow openings in their wire fencing, and in most cases the backgrounds were inappropriate and distracting. To get around this problem I put my longest lens, the 55-200mm zoom, on the Fuji X-T1. Zooming the lens to its longest focal length helped minimize the obstruction from wire cages.  I also set the lens to its most open aperture, and positioned it as close as possible to the wire cages. This gave me the lowest depth of field and threw the wire cages mostly out of focus…….
Love at first sight

I guess this is what is known as love at first sight. A perfect match. When you know there is no need to further test, or to "date" a little bit longer because you simply know it will be a long-lasting and happy relationship. There are plenty of detailed reviews online and plenty of technical data sheet about the camera and the lens, there is no need to cover again that kind of information. All I can say is that the camera is designed to fit perfectly in the hands and to have that kind of tactile feel that only a vintage camera could offer and is designed with a lot of technology inside but with a simple usage in mind. And the lens, is just amazing: wide open is razor sharp, it has an impressive OIS that can easily hold 5 stops, all you have to do is get out and shoot. And this is what the X-T1is made for: to simply take beautiful picture, to forget about the technical race and to focus on what should be every photographer's main concern: making stunning images……

See on fujifilmblog.wordpress.com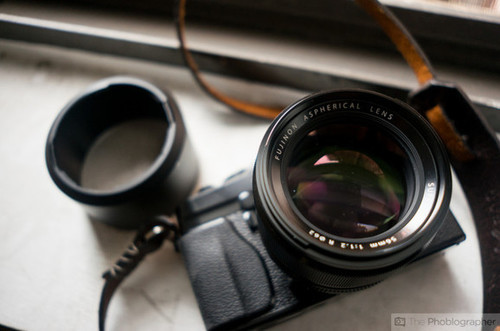 When Fujifilm first announced their 56mm f1.2 lens, everyone got excited. The company announced an f1.2 lens for an APS-C sensor system–truly making it the fastest aperture lens for a mirrorless camera system with autofocus capabilities (Panasonic's 42.5mm f1.2 has more in focus at a given aperture due to the smaller Micro Four Thirds sensor.) and despite the fact that it's real full frame depth of field equivalent is around f2, that's still not so bad. With seven aperture blades and a field of view of 84mm, this is perhaps one of Fujifilm's most specialized lenses ever due to the fact that it begs to shoot portraits……
See on www.thephoblographer.com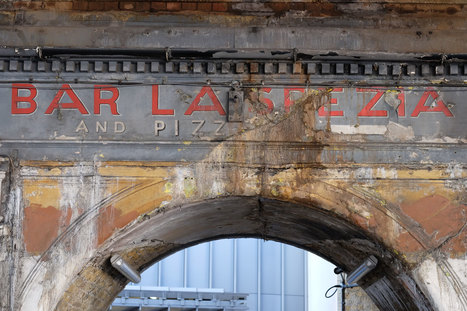 The Fujifilm XF 56mm F1.2 R is a superb addition to the X-series range, offering a classic portraiture focal length and an ultra-fast aperture that produces simply beautiful background bokeh with a minimum of fuss. Optically it's an almost perfect lens, only suffering a little wide-open at the edges. Although the auto-focusing isn't the quickest (even on the new X-T1) and the supplied lens hood is disappointingly made from plastic, we still think the price is very reasonable for the stellar image and build quality that you get in return. The Fujifilm XF 56mm F1.2 R lens is remarkably sharp in the image centre virtually throughout the entire aperture range, and the edges are very good from f/2.8 onwards. The fast maximum aperture of f/1.2 makes it incredibly easy to creatively throw the background out of focus, with the seven-blade iris diaphragm achieving some lovely bokeh effects. Vignetting is practically a non-issue and chromatic aberrations are very well-controlled……
See on www.photographyblog.com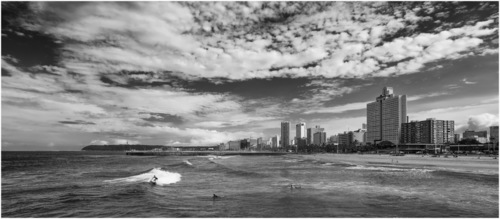 Before I share the following images with you I have to say a few words about the new XF10-24. If you think this lens is small and compact, you'll be disappointed. It is pretty much exactly the same size as for instance Nikon's 10-24 or 12-24 equivalent. However, there is absolutely no way that you can compare these lenses. The minute you pick up the Fuji you will realise that the build quality is on another level all together. It feels as if it was made from a solid block of metal. It is just so perfectly put together. Everything works so smooth it is a total pleasure in the hand and balances just fine on my X-E2 with the optional grip attached. Both in size and weight. I have to say that with every new lens Fuji releases the quality gets better and better…….
See more pictures on mworsdorfer.blogspot.de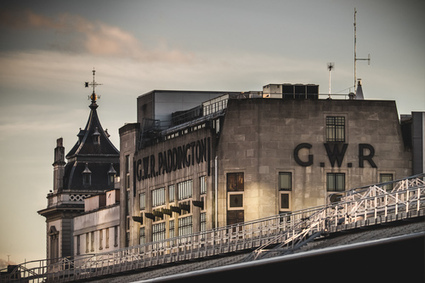 Summary
If its £199 get the XC, its really great and nice and small, its not as good as the XF in terms of build and speed but its really only marginally different, however if it were a case between the two I would have the 55-200 if the XC wasn't so cheap. So overall see what you've got in your wallet, if you can afford the XF buy that but if you can fins a deal on the XC you won't be disappointed with it, don't feel like you are missing out on getting the cheaper lens it is still and awesome piece of kit. I hope thats helpful to someone out there, I've now gone on to sell my XF and stick with the cheaper one, I'm also off to Iceland next week so I'm really gonna try it out then…..