Lenses and Accessoires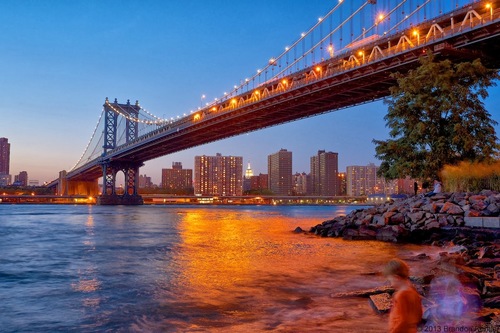 I have not been able to put this new XF23mm lens down.  I've tried it on at least four different X-Series bodies and I love it on them all!  Sharp and fast – what more could you want??  Focus ring has a limit (doesn't spin 360) from close-up to infinity, click stops on aperture ring, sharp focus peaking, and hyper-focal scale. On sale now the lens is going to quickly become a classic and launches the X series into new ground with the street shooters and photo enthusiasts.  I've always loved carrying the X100S and now I have almost the same set up, yet with an extra stop of speed.  Check it out at a dealer near you……
See more pictures on brandonremler.blogspot.de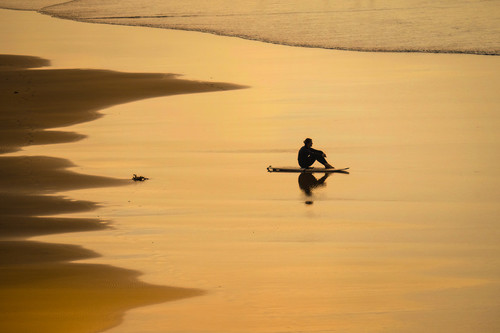 Now it`s time to show you some pictures from my recent trip to Portugal where I got the opportunity to test the new Fujinon 55-200 f/3.5-4.8 R LM OIS lens. But first I want to tell you some background information to the journey. A good friend of mine, Nicole Kramm told me about the fun she had learning to surf. Every time she mentioned her adventures in the south of Portugal her eyes got that special look… So I remembered back the days (about 15 years ago) I was in the same situation. Heading down south, a surfboard on top of the car, looking for good waves in Italy or Portugal. Nicole´s tales about perfect lefts, glowing sundowns and the nice people down there made me dream. So I decided to pack my bags…

So where is the missing link between a rolling wave and the 55-200mm telephoto zoom lens? Neither of them is perfect! But some things are getting close! As Patrick La Roque mentioned in his review of the new XF23mm: "Damn, another winner" – this is also true for the XF 55-200mm zoom! I shot the most pictures on this journey with this lens. Not just because of it´s common range – no! It´s because the lens is really near perfection!……
See more pictures on www.cleareye-photography.com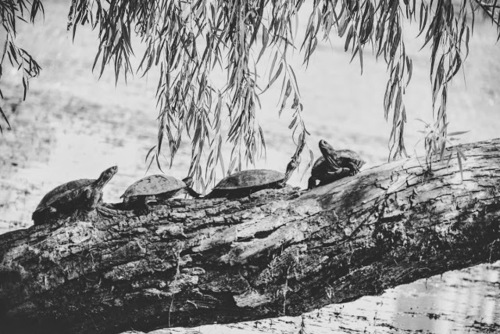 Taking a break from all this Austin City Limits concert coverage, Fuji recently sent me the newish Fujinon 55mm-200mm OIS Zoom to play with on the X-E1. I'll admit that this is not exactly the type of lens that I usually invest in, but I was still anxious to take it out for a spin. With a 35mm equivalent range of roughly 82mm-300mm, this optic covers a lot of useful territory. in typical Fuji fashion, the construction is impressive and the optical quality outstanding. Metal, plastic, rubber and glass combine to form a substantial lens that feels good in the hand and on the camera. The OIS (Optical Image Stabilization) function helps keep your shot steady and is critical on the long-end when the speed slows down to f/4.8 (still much faster than your typical kit or super zoom). I won't bore you with technical evaluations but take a look at some samples from my walk around Town Lake / Zilker Park, here in Austin TX….
See more pictures on chadwadsworth.blogspot.de
Conclusion
This lens will be added to my kit. I do own a X100s but having the same field of view with a faster aperture on the X-Pro1 will definitely benefit me. I will not be selling my X100s.. probably ever. It has the leaf shutter with crazy fast sync speeds, it is small, compact and gorgeous to look at. The lens retails for $900 Canadian which I know seems expensive. But that is definitely cheaper than the Canon 35mm 1.4 and the Fuji is much sharper wide open in my opinion. And I'll end this post with one more shot of Curtis taken, of course, with the XF 23mm lens. If you want to see these photos larger as well as a few more taken with the XF 23mm head over and follow me at  my Tumblr.
See on rileyjoseph.com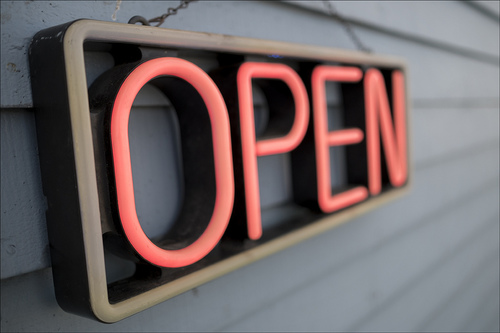 Just in from Japan, and due for release in the US and UK from next week, Fuji have finally delivered on the much anticipated 35mm equivalent lens for the X Series cameras. The XF 23mm f/1.4 R. The new Fuji 23mm lens is a beast – as fast as the excellent Fuji 35mm lens (at f/1.4), but with the latest AF drive and pull focus ring from the 14mm. The build quality feels superb – this lens is a chunky guy, with some reasonable heft, and a rather impressive girth. It takes a 62mm filter – which is annoying, as non of the other Fuji lenses I have take 62mm! It also has a HUGE petal shaped hood – which no doubt is technically wonderful – but looks out of place on the Fuji X series retro bodies. Maybe I'll swap it out in time, for a smaller 3rd party hood… Mounted on the X-Pro1, the camera really has a very nice weight and balance – especially with the Fuji grip attached. I also have a thump grip, and would recommend this to potential 23mm lens purchases, as it really helps to brace the heavier lens and camera body. AF is fast and smooth – manual focus feel is excellent, and the focus ring is very smooth to operate. One downside of the large lens body (and hood), is that it protrudes into the OVF by a huge amount. Even taking into account the smaller image area within the bright lines – you're loosing the ability to see the bottom right quadrant of the frame. This pretty much forces you to use EVF if you want to see what is in frame accurately. A vented hood would improve things somewhat, I might experiment at a later date…..
See more pictures on realphotographersforum.com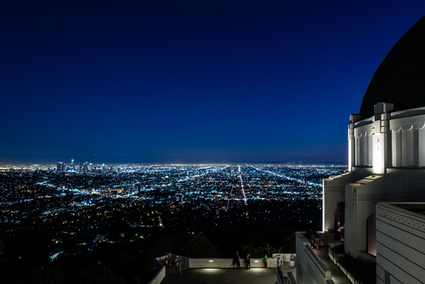 I sent my damaged XF 14mm into the Fuji repair center in New Jersey just over three weeks ago. Last week, I received what appears to be a brand new replacement lens. Since the damage was my own fault, I wasn't expecting to get much of a break from Fuji. So you can imagine my surprise when I was offered a 30% discount off a replacement lens. Since I was never in this position with my Canon gear, I can't make any comments on their replacement policy. But this small gesture from Fuji will definitely make me a loyal Fuji user for a long time to come…..
See on stephenip.com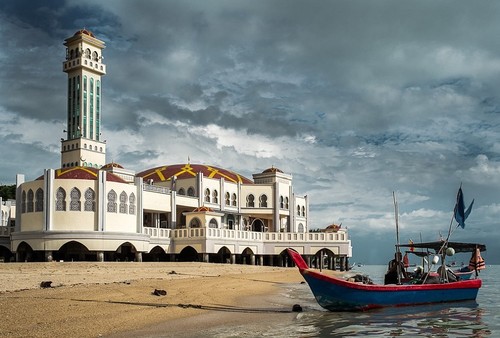 Last Friday I received a package from my friends at Fujifilm Malaysia. They were kind enough to send me a pre-production Fujinon XF 23mm f/1.4R for a week of running it through it's paces. I gotta tell you this is a great piece of glass. The XF 23mm on the Xpro-1's cropped sensor is the full frame equivalent of a 35mm lens. The most frustrating thing about this lens has nothing to do with it's technical features. It is simply that I rarely use this focal length and so it became a stretch for me. I gravitate to much wider focal lengths in my work. As readers here will know my go-to-lens is a 16-35mm. When I do shoot this lens it is almost always at the 16mm focal length. That's not to say I can't use and appreciate a 35 mm focal length lens. The first thing that strikes you about this lens is the weight and feel. At 10.6 oz (301 g) it is not light. Mainly because it's made of 11 glass elements and a metal body. Don't get me wrong, it isn't heavy like the Canon EF 24mm f/1.4 at 22.93 oz (650 g) or even the Canon EF 35mm f/1.4 at 1.28 lb (58 g). It just feels significant, like it is made to last. The metal housing gives it a feel of quality and substance you don't get in many other lenses. The lens is pretty straightforward like all the other XF lenses. It has an R after it's name meaning it has an aperture ring. This is something that got lost in the digital world. Aperture control has always been digitally controlled in the camera or with a dial. But the XF lens brought all that back. The aperture ranges from f/1.4 to f/16. The f/1.4 gives the photographer a really nice milky bokeh. Not as nice as the Fujinon 35mm f/1.4, but close. The aperture is controlled by a 7-blade rounded diaphragm. This lens is sharp. Maybe even as sharp of the XF 35mm f/1.4 and that lens is crazy sharp. Without shooting some high tech scale, this lens seems sharp all through the aperture range. And yes, even at f/1.4! You can see the sharpness in this series of images of a hotel on the beach behind my house……..
See more pictures on www.thedigitaltrekker.com
I'd like to apologize in advance: if you were hoping not to feel the urge to part with some of your money, I don't think this review will be much help. As I told my buddy Morten Byskov in an email when I first got my hands on this lens: damn. When I originally reviewed the X-Pro1 I defined it as something that was clearly "part of a system", as a camera that by its very nature felt much less intimate than the X100 (the only other X camera at the time). Much has changed since I wrote that review: more X bodies have appeared, the entire ecosystem has exploded with stellar Fuji offerings as well as Zeiss and other third-party lenses added to the mix for good measure; it's rather phenomenal when you think about it — it hasn't been that long. But while I came to love the X-Pro1 just as much as the X100 — albeit for different reasons — it still always felt like an extremely refined cog in an ever evolving system. Until now. With the introduction of the XF 23mm f1.4 R lens (B&H), Fuji finally brings the long-awaited 35mm field of view to the X-series, something that was previously only available with an X100/S or via an adapted lens. We could certainly argue about the why's of such a long delay for an indisputably classic focal length — marketing conspiracies et all — but I doubt anyone will be faulting the execution: saying this was worth the wait is a serious understatement There are many intangibles about using a camera, the way it sits in our hands, how different pieces come together and fall into place. At the risk of sounding way too hyperbolic, here's the short version of this review: I feel as though the X-Pro1 has just found its long lost sibling – The balance, the size, the weight, the focusing, the build… Everything about this lens feels exactly right to me. Soul mates, baby…..
See on www.laroquephoto.com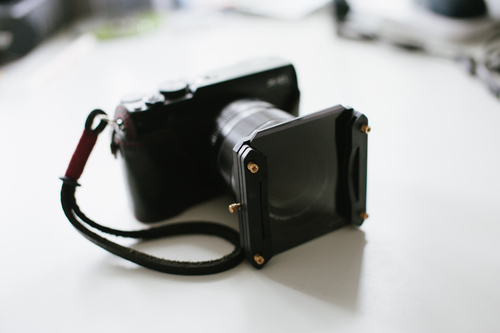 When I found out my college roommate's bachelor party was going to take place in the famous Yosemite National Park (Ansel Adams, anyone?), I knew I had to get my gear ready for landscapes.  I normally shoot portraits only, so my landscape gear was lacking. I have a LEE filter system for my Nikon D700 system which I love, but I didn't want to haul 2.25lbs for the D700 body only.  So first step was to get a smaller camera system.  I sold my Olympus OM-D E-M5 when I got back from Italy because I wasn't in love with the aspect ratio.  I felt like 14mm wasn't all that wide and cropping from 4:3 to 3:2 made it even worse.  I heard great things about the Fuji X system so I decide to give it a try and bought a gently used Fuji X-E1 and 18-55mm f/2.8-4 off of Craigslist.  I also got a Fuji 35mm 1.4 for casual shooting, but that's for another post. I got the camera ready, but now I needed some filters.  I knew I wanted graduated filters because all serious landscape photographers use them.  Yosemite National Park is known for its amazing landscapes, I knew I had to get some so I wouldn't have any regrets of cheaping out after coming back.  So the hunt began. I'll be honest, I mainly settled on the Hitech filters due to price.  When I searched for LEE filters for the D700, the price differential wasn't very big, so I went with LEE.  However, with LEE's Seven5 system costing significantly more (and harder to find in stock), I decided to give Hitech a try despite mixed reviews on their larger filters.  I figured with the entire system being so cheap, it would be a small gamble…….
See on ericchan.me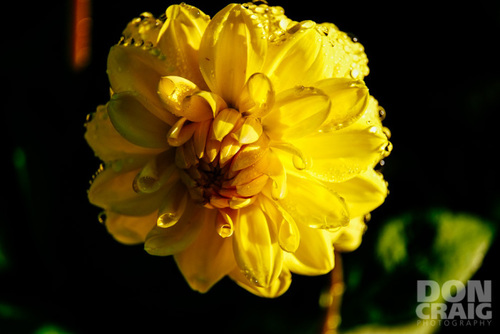 As great as the Fujifilm X-cameras and Fujinon XF lens are for my personal and freelance photography, I also try to use them for my day job. I shoot for a living, as a photographer for the government of British Columbia. At work, I have a couple of full-frame DSLRs with fast zooms (24-70mm and 70-200mm). I use them when appropriate, but in most cases, I would prefer to use my X-cameras and XF lenses. One situation that has always required the use of the DSLRs has been shooting indoor events, like conferences, which require a fast, long zoom. In these circumstances, I will carry my X-Pro1 with the XF35mm lens and a DSLR with a 70-200mm f2.8 lens. This past week, I was shooting a four day conference in Vancouver and I was able to leave the DSLRs back at the office. I used only my X100s and XP1 with a variety of lenses. The missing lens that allowed me to do this was the Fujinon XF55-200mm zoom, which Fujifilm Canada loaned to me to test. Based upon other reviews of the lens, I believed that I could make it work for me, but I did have reservations about the variable maximum aperture of f3.5-4.8. So, how did it go shooting for a week with this long zoom? ……
See on doncraigphoto.com