Lenses and Accessoires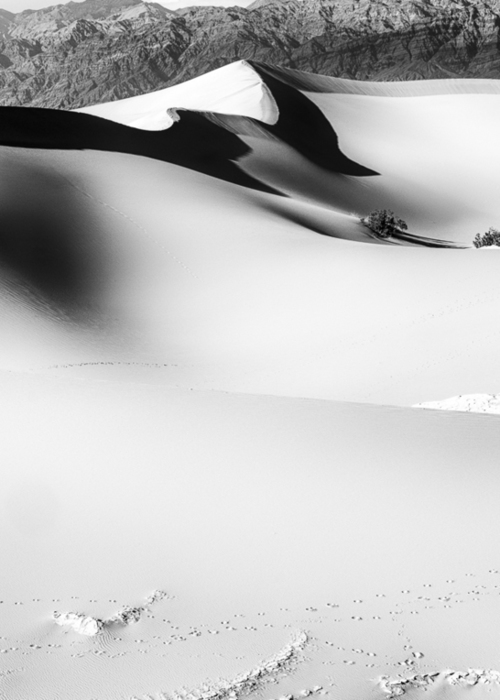 Vor gut zwei Wochen habe ich mich von meinem geliebtem Voigtländer Nokton 50mm f1.5 getrennt und mir anstatt das viel gelobte Fujinon xf 56mm f1.2 gekauft. Die in etwa eine halbe Blende mehr ist natürlich schön, tatsächlich war dies aber nicht der Hauptgrund, weshalb ich wechselte. Ich bin nicht so der Offenblende-Fanatiker. Klar benutze ich gerne große Blendenöffnungen, auch als gestalterisches Mittel, jedoch habe ich meist die Erfahrung gemacht, dass mir die Bildergebnisse bei den Objektiven, die ich so in meiner Laufbahn hatte, bei offener Blende selten zusagten. Ich blende oft ein bis zwei ganze Blendenstufen ab, sodass ich sehr oft bei Blende 2.8 lande. Letztlich war es vor allem der fehlende Autofokus des Voigtländer Objektivs, welcher mich zum Fujinon greifen ließ. Das manuelle Fokussieren macht mir schon viel Spass, aber es gab doch immer wieder mal Momente, wo ich den Autofokus eben doch vermisst hatte. Bis zum Erscheinen des Fujinon 56mm gab es auch keine Autofokusalternativen für ein schönes Portraitglas. Kurz vor meinem Death Valley Trip kam dann das Objektiv bei mir an. Ich hatte gute zwei Wochen Zeit dieses Objektiv in all den Bereichen zu testen, die mich persönlich interessieren (Außer für Street, aber da mag ich so lange Brennweiten eh nicht!). Von Portrait über Landschaft bis hin zu Architektur habe ich es benutzt……..
See on www.qimago.de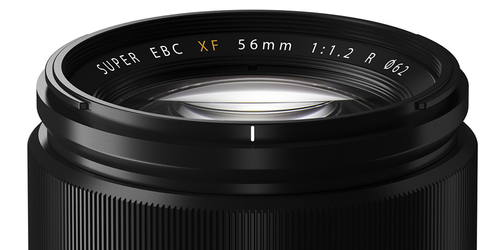 Fuji offers a light weight and very capable camera system with some of the best optics and I'm so glad I have switched because now I can finally concentrate on the photography. They currently offer 3 innovative cameras (XPro-1, XE-2 and X-T1) and some of the finest lenses I have ever used. And Fujifilm know a thing or two about making high quality professional grade lenses (look here). So far I have been blown away by the performance of the XF 18-55mm, XF 23mm and the subject of this review, the XF 56mm……..
See on www.johncaz.net
When Fuji announced the Fuji X-T1, it didn't take long to get my attention.  Just as the camera went on sale, the lovely people at Fujifilm asked me if I wanted to have a look.  I have used the X-T1 as a day camera for a while now and here is my little report on how this camera shocked me. At first, I was unsure if I liked the design, the button placements or even the smaller size and weight.  Pre X-T1, I was a huge fan of the Fujifilm X-Pro. I am still thinking the X-Pro is the right camera for me, but I was pleasantly surprised at just how good the X-T1 is…….
See on www.slrlounge.com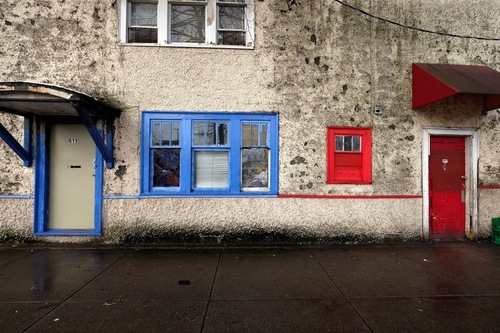 Conclusion:
When Fujifilm first announced the X-T1, I was busy reviewing the X-E2. I had it for almost 2 months, and I got to really know the camera. I looked at the specs of the X-T1, and thought it wasn't such a big deal. Since most of the inner workings of the X-T1 and X-E2 were similar, why pay the extra $400 for weather-sealing, a larger EVF, and articulating LCD screen? It's the same sensor, same processor, same operating system. I liked the balanced look of the X-T1 (looks a lot like the Contax RTS), but would it be worth the extra cost? At the time, I thought no, not for me. However after reviewing the camera, I've changed my mind, with a few reservations. The $400 price difference isn't just about specific features, but the overall ergonomics and function of the camera. When you shoot with it, the camera just works. It feels good in the hand, it shoots quickly, the EVF and LCD is very powerful and functional, the build quality is excellent, and the design is just beautiful. I think the camera would be just as special without weather-sealing, and with better working buttons (especially the rear 4-way control dial), perhaps it would be even more beloved by owners of previous X-series bodies…..
See on www.bigheadtaco.com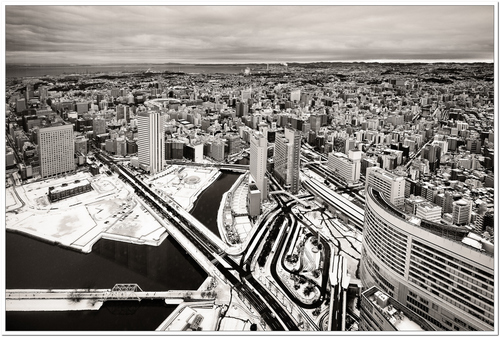 A small selection of recent images taken with the amazing Fuji XF10-24mm F4 R OIS.
See more pictures on www.the-owl.co.uk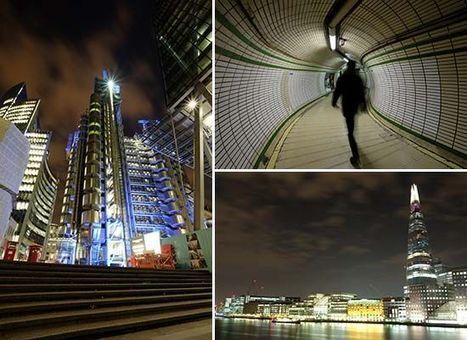 Ahead of our full review, here are 54 full-size sample images taken with the new Fujifilm XF 10-24mm F4 R OIS lens mounted on an X-T1 body. The Fujifilm XF 10-24mm F4 R OIS is a new ultra wide-angle lens for the X-system, offering a field of view equivalent to 15-36mm in 35mm terms. As well as offering a constant aperture of f/4, it also features optical image stabilisation and an aperture ring. A gallery of 54 sample images taken with the Fujifilm XF 10-24mm F4 R OIS lens…….

See on www.photographyblog.com
Fujifilm 56mm f1.2 verdict
The Fujifilm 56mm f1.2 is an easy lens to recommend, most obviously because it's the only game in town if you're after a short and very bright telephoto with AF for the X-system. But that's not to say Fujifilm has rested on its laurels and exploited a captive audience. The 56mm delivers the same great quality Fuji X owners have come to enjoy and expect from the company's prime lenses and is sure to become an essential part of many kits. Indeed it could drive many photographers to the X system who may have previously been on the fence – certainly it makes the X system much more appealing to portrait and wedding photographers than before. With an effective focal length of 84mm, the lens delivers classic portrait coverage, but is also useful for taking a closer look at details. The f1.2 focal ratio may 'only' be equivalent to about f1.8 in terms of depth of field on a full-frame system, but can still easily isolate a subject against a creamy out-of-focus background. And in terms of exposure, f1.2 is f1.2 on any system, allowing the lens to be used in dim conditions without forcing the use of higher ISOs. But it's not just about shooting close subjects with a shallow depth of field – point the 56mm at a distant landscape, natural or urban, and you'll enjoy crisp details across the frame even at large apertures. It'll also play well with the XT1's superb continuous autofocusing, allowing you to successfully capture shots of subjects moving towards or away from you – so long as you're using the nine central AF areas………
See on cameralabs.com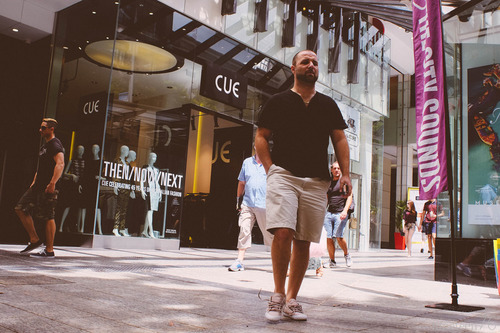 For street photographers, the 35mm focal length is the undisputed go to lens choice. Being wider than the 50mm but still retaining that normal field of view with a sense of peripheral vision. On a cropped sensored APS camera like the Fujifilm X-Pro1, a lens with a focal length of 24mm would provide the effective 35mm perspective. While Fujifilm does have a 23mm f1.4 lens that fit this segment, it took them quite a while to release the lens. And while, yes, the reviews have been great on this lens, and yes I want one, there are other alternatives. As many already know, one of the great things about the current crop of mirrorless cameras is that they are compatible, using the right adaptor, with many legacy lenses. As a Nikon shooter "previously", I already have a Nikkor 24mm f2.8 AI-s in my arsenal…….
See on nineteen76.cheungs.com.au
Earlier this year I decided to part with my X100 and just focus on building up my lens collection for the X-E1. It was sad to part with the X100, it was a lovely camera that's taken some great photos, but after you've been using a faster more modern camera it's always a bit jarring to go back to something a bit older and clunkier. As my budget wouldn't stretch to a shiny new X100S, my choice of replacement X lenses were the 23mm f1.4, the 27mm f2.8 or 35mm f1.4. The 23mm while amazing, was really too expensive for me, and also a little bit large and heavy. I wish Fuji would offer a smaller and less expensive f2 variant. Between the 27 and 35 it was a harder choice, both were within budget and ticked the right boxes for sharpness, size and weight. Ultimately I decided the 35mm focal length (52.5mm equivalent) was a little long for my tastes and the truly tiny dimensions of the 27mm helped seal the deal…..
See on lightpriority.net