Lenses and Accessoires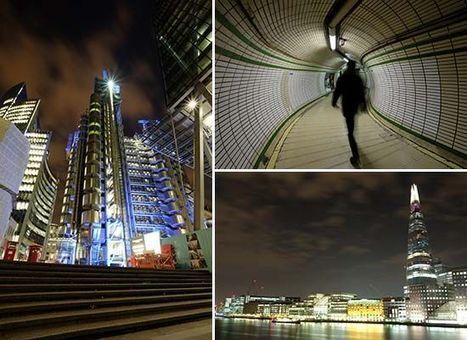 Ahead of our full review, here are 54 full-size sample images taken with the new Fujifilm XF 10-24mm F4 R OIS lens mounted on an X-T1 body. The Fujifilm XF 10-24mm F4 R OIS is a new ultra wide-angle lens for the X-system, offering a field of view equivalent to 15-36mm in 35mm terms. As well as offering a constant aperture of f/4, it also features optical image stabilisation and an aperture ring. A gallery of 54 sample images taken with the Fujifilm XF 10-24mm F4 R OIS lens…….

See on www.photographyblog.com
Fujifilm 56mm f1.2 verdict
The Fujifilm 56mm f1.2 is an easy lens to recommend, most obviously because it's the only game in town if you're after a short and very bright telephoto with AF for the X-system. But that's not to say Fujifilm has rested on its laurels and exploited a captive audience. The 56mm delivers the same great quality Fuji X owners have come to enjoy and expect from the company's prime lenses and is sure to become an essential part of many kits. Indeed it could drive many photographers to the X system who may have previously been on the fence – certainly it makes the X system much more appealing to portrait and wedding photographers than before. With an effective focal length of 84mm, the lens delivers classic portrait coverage, but is also useful for taking a closer look at details. The f1.2 focal ratio may 'only' be equivalent to about f1.8 in terms of depth of field on a full-frame system, but can still easily isolate a subject against a creamy out-of-focus background. And in terms of exposure, f1.2 is f1.2 on any system, allowing the lens to be used in dim conditions without forcing the use of higher ISOs. But it's not just about shooting close subjects with a shallow depth of field – point the 56mm at a distant landscape, natural or urban, and you'll enjoy crisp details across the frame even at large apertures. It'll also play well with the XT1's superb continuous autofocusing, allowing you to successfully capture shots of subjects moving towards or away from you – so long as you're using the nine central AF areas………
See on cameralabs.com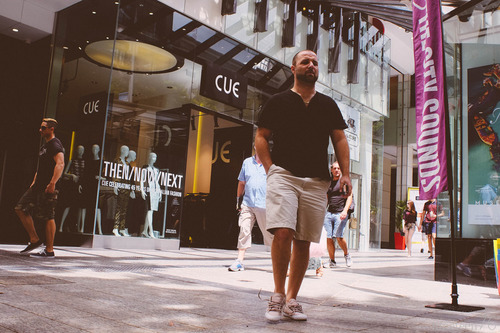 For street photographers, the 35mm focal length is the undisputed go to lens choice. Being wider than the 50mm but still retaining that normal field of view with a sense of peripheral vision. On a cropped sensored APS camera like the Fujifilm X-Pro1, a lens with a focal length of 24mm would provide the effective 35mm perspective. While Fujifilm does have a 23mm f1.4 lens that fit this segment, it took them quite a while to release the lens. And while, yes, the reviews have been great on this lens, and yes I want one, there are other alternatives. As many already know, one of the great things about the current crop of mirrorless cameras is that they are compatible, using the right adaptor, with many legacy lenses. As a Nikon shooter "previously", I already have a Nikkor 24mm f2.8 AI-s in my arsenal…….
See on nineteen76.cheungs.com.au
Earlier this year I decided to part with my X100 and just focus on building up my lens collection for the X-E1. It was sad to part with the X100, it was a lovely camera that's taken some great photos, but after you've been using a faster more modern camera it's always a bit jarring to go back to something a bit older and clunkier. As my budget wouldn't stretch to a shiny new X100S, my choice of replacement X lenses were the 23mm f1.4, the 27mm f2.8 or 35mm f1.4. The 23mm while amazing, was really too expensive for me, and also a little bit large and heavy. I wish Fuji would offer a smaller and less expensive f2 variant. Between the 27 and 35 it was a harder choice, both were within budget and ticked the right boxes for sharpness, size and weight. Ultimately I decided the 35mm focal length (52.5mm equivalent) was a little long for my tastes and the truly tiny dimensions of the 27mm helped seal the deal…..
See on lightpriority.net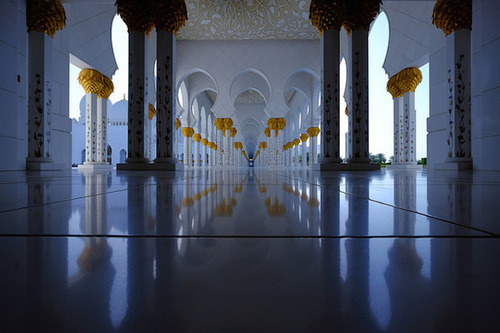 At the Sheikh Zayed Grand Mosque in Abu Dhabi, I worked the entire trip with the Fuji 10-24mm, which was made for that place. Even at 10mm, you can't hold it all as a straight vertical. So I keystoned it (pointing the camera up and getting converging lines) and brought the verticals back in Photoshop. There were a lot of people in the same spot shooting at this gorgeous mix hour. Many were in front of me. But with the X-T1′s articulating finder I held the camera up high over my head to avoid them. With the OIS, this unwieldy grip did not matter. Everything was tack. This is a good example of the Fuji 10-24mm f/4′s rectiliniear look, even all the way zoomed out to 10mm. This lens if going to make a lot of architectural and real estate shooters very happy. The 15mm (FF) equivalent of the Fuji 10-24mm zoom makes views possible that are not doable with less wide lenses. Even here, I was at 10mm, and pushing it to get everything within the arch. But what I love is how straight the lens is — superwide zooms just aren't supposed to be this straight. They generally go from barrel to pincushion, with a straight-line moment happening about halfway through the zoom. This thing is remarkably straight through the range…….
See on petapixel.com
Did you really expect anything else? Fujifilm's 56mm f1.2 is the sharpest mirrorless camera lens that we've tested. Not only that but it exhibits beautiful bokeh, pretty good color rendition, almost no distortion, focuses quickly, and is built well. It's a bit expensive though, and for that reason we really only want to recommend it to the creme de la creme of the X series users. Shooting images of your cat or breakfast with this lens is a total waste and will make the theoretical photography gods weep tears of fixer fluid. You'll get the most out of this lens when using it in the studio–so that's where we recommend that anyone aspiring to get this product uses it. Flash will give you the absolute sharpest images and that's how you'll really be able to take the most advantage of what this lens can give you……
See on www.thephoblographer.com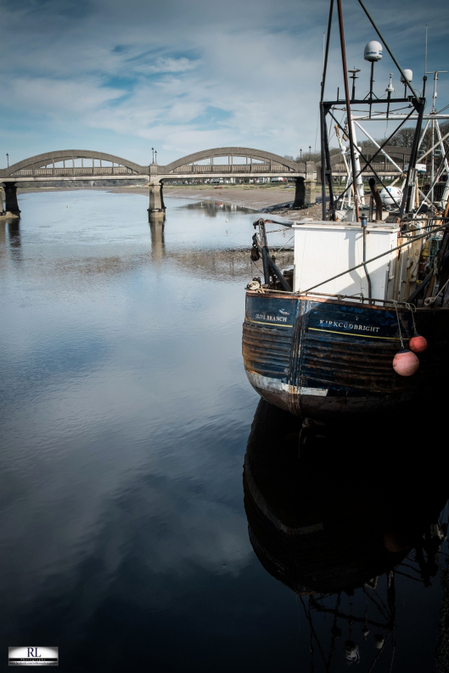 Over the better part of the last three years I have shot with prime lenses on various systems, for reasons of clarity, speed, IQ and not forgetting the fact that primes really do force us to think, and hopefully too, make us better composers of photographs. The Fujifilm XF system of lenses has however, given me cause to rethink this theory and while the 35mm 1.4 and 60mm 2.4 R Macro give me an IQ that I am delighted with, and two focal lengths that I am extremely happy and comfortable to work with, the promise of superb IQ in a convenient zoom lens, two of which cover 18-200mm (equiv: 27-300mm on the APS-C sensor of the X-Pro1, E1, E2 and the new X-T1 and, all I could possibly need) meant that this was something that could benefit me a great deal in a lot of situations.
See on roblowephoto.wordpress.com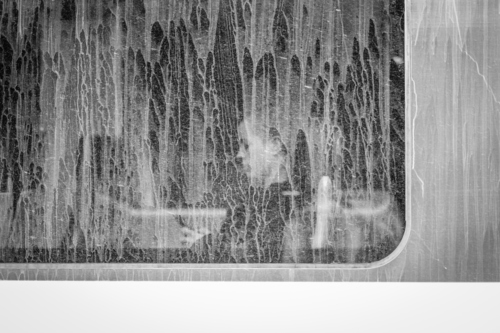 Those of you who know, and even those of you who just look at my pictures will know that I have a thing for shallow DOF, ultrafast lenses and Fujifilm gear. So, of course, when Fujifilm announced back in 2013 that they would release a 56mm f/1.2 lens, I was emmidiately thrilled, psyched, happy and everything in between. The 23 f/1.4 also sparked interest, but I already own the x100s, so I really didn't need that focal length. I rarely shot portraits of anyone except for my family and loved ones. So why on earth this craving for a fast 85mm full frame eq. lens when all I mostly do is street photography? Well. I started photographing using a Canon EOS 400D using only the EF 50mm f/1.4. So I was very used to using the FOV that a 50′ish lens gives me on an APS-C sized sensor. I really tend to miss that focal length. Come 2014 and my troubles are no longer present. I am now spoiled with an ultrafast, pin-sharp, fujinon lens that has blown me away with everything from IQ to build quality. Below I will write a little bit about my first impressions of the lens, since I really have only been shooting it for a weekend……
See on jonasraskphotography.com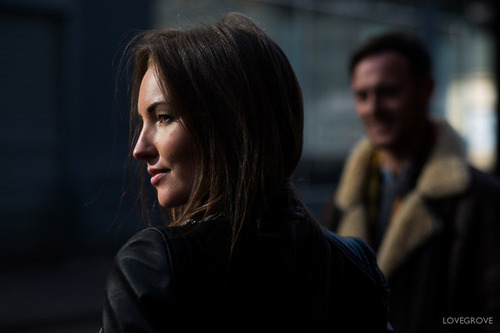 Jake and Jolie are engaged to be married next year and agreed to model for my 1:2 training session with some clients from Scotland. We shot on the streets and in the bars of Bristol. I showed my clients how to find dry shooting locations if it's raining and how to find amazing light no matter what the weather is doing. The day started with flat overcast light and ended with afternoon sunlight. These pictures were all taken using the available light and hand held. I know this new lens and camera from Fuji is hot property right now so I thought I'd show what it can do and how the pictures look when shooting portraits wide open or nearly wide open. To save you wading through lots of images here I've exported a web gallery from Lightroom. Just click on the graphic and you will be transported to the gallery. Some Lightroom templates don't display correctly on Google Chrome browser but Safari, IE and Firefox seem fine. Click on the thumbnails to see the Exif data. I've included it so you can see the aperture set etc. I shot every frame on the Fujifilm X-T1 in manual exposure mode. I used the screen on the back or the big, bright viewfinder to set the framing and exposure of each shot before I pressed the button. This live preview is so much faster than the faff with an SLR of taking a shot, looking at it, adjusting settings etc and taking another one. I end up shooting far less pictures and get many more 'hits' in my output. It's refreshing to have no 'test' shots that are under or over exposed etc…..
See on www.prophotonut.com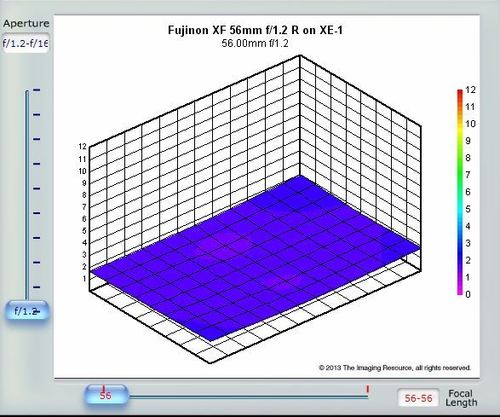 Fujifilm knows a thing or two about making high quality fast primes — just look at the results of some of the other Fuji primes we've tested (even the zooms are highly-regarded). So, we were very excited to test this newly-available Fujinon XF 56mm ƒ/1.2 R portrait prime, hoping that this super-bright, 85mm-equivalent focal length lens would be another stunning piece of glass from the folks at Fuji. This solidly-built, all-metal, professional-grade lens features an optical design that's comprised of 11 elements in 8 groups, including two ED (extra low-dispersion) elements and one double-sided aspherical element, plus four elements with a convex surface facing the subject, which altogether to reduce spherical and chromatic aberrations for superior images, according to Fuji……

See on slrgear.com