Lenses and Accessoires
The Fuji Guys Billy (@fujiguys) gives you a hands on preview of the brand new Fujifilm Fujinon XF55-200mm (83-300mm) F3.5-F4.8 R LM OIS Telephoto Zoom Lens for the X-Series Camera System.
See on www.youtube.com
I have had two M42 screw mount Super-Takumars (55mm F1.8 and 135mm F3.5) for a few weeks now. I almost immediately felt home with 55mm Super-Takumar but my initial feels with 135mm one were quite mixed ones. It felt too long for manual focusing with X-Pro1 which do not have any kind of focus peaking to help focusing. I usually use 3x focus magnification to check the proper focus (10x magnification is way too wobbly). Fortunately, i am usually able to get nice focus straight in without using any focus magnification. Now that I have little bit more experience with the 135mm I think it is usable with X-Pro1 but you have to accept increased amount of non-keepers as compared shorter focal length manual focus lenses. I can use it even wide open (f/3.5) indoors in quite dim light and get at least some good and reasonably sharp shots. Not bad. Outdoors it works very nicely with apertures 8-11 or so (of course wide open is nice for bokeh and blur too).
See on jonnenaarala.wordpress.com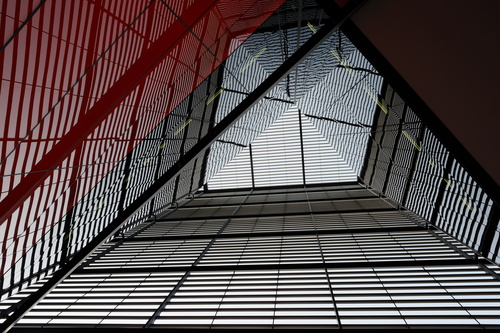 Overall conclusion
The XF 14mm F2.8 R is a relatively rare example of a genuinely wideangle, high quality prime lens for any camera type other than full frame SLRs. The closest comparisons lie with the Olympus M.Zuiko Digital ED 12mm 1:2 for Micro Four Thirds and Pentax's smc DA 15mm F4 ED AL Limited for its APS-C SLRs, both of which also offer premium metal-barrelled construction and 'proper' manual focus rings with distance and depth of field scales. Indeed the 14mm's push/pull manual focus switchover mechanism bears more than a passing resemblance to Olympus's version. They're not strictly alternatives, of course; they all work on different camera systems. But of the three, the 14mm offers the widest view.
The 14mm is a pretty expensive optic, so needs to perform well to justify its price. Thankfully, it does just that – in fact it turns out to be an exceptionally good lens. At the apertures you'd most often shoot a wideangle it's exceptionally sharp right across the frame, and it's almost perfectly-corrected for distortion and chromatic aberration. Vignetting is quite strong at F2.8, and never quite goes away on stopping down; however it'll only be visible to RAW shooters, as it's corrected automatically by the camera's JPEG processing. The drop-off in brightness across the frame is also quite gradual, rather than abrupt in the extreme corners, which means that visually it's not so objectionable anyway.
Perhaps the nearest the lens has to a real flaw is rather soft edges and corners when shot at F2.8. This could be a real problem for photographers who shoot a lot handheld in low light, especially as there's no image stabilization available. But as sharpness picks up dramatically even at F4, and wideangles can safely be shot at relatively slow shutter speeds without fear of camera shake (allowing use of smaller apertures without having to raise the ISO) we suspect it won't be too much of a concern for the majority of users.
Autofocus isn't especially fast, but it's very accurate, and for many typical uses of a wideangle lens focus speed isn't especially important anyway. Manual focus is extremely well-implemented; the focus ring is well-damped and very responsive, making precise manual focusing very straightforward. Switching from auto to manual focus is very quick, requiring just a quick pull back on the focus ring. This reveals a distance and depth for field scale for zone focusing, which many users will be pleased to hear is calibrated conventionally, as opposed to the very conservative version Fujifilm displays in X-system camera viewfinders.
One point worth knowing, though, is that there's no way of combining auto and manual focus, so you can't use AF to prefocus then make adjustments manually. Instead switching the lens from AF to manual resets it to the last-used manual focus position. But again, this is a function that's arguably rather less useful on a wideangle lens than on a telephoto. Overall the 14mm offers perhaps the most convincing implementation of MF we've yet seen on an 'focus-by-wire lens, and is streets ahead of the existing XF lenses.
Build quality is very good, with the metal-skinned barrel and chunky metal focus ring offering a real feeling of solidity. On our sample this was slightly let down down by rather loose click-stops on the aperture ring, making it too easy to change by accident. Of course with the aperture setting constantly displayed in the viewfinder there's less risk of shooting lots of images at the wrong setting, but this does demand you get into the habit of checking your settings whenever you take the camera out of the bag for shooting.
See on www.dpreview.com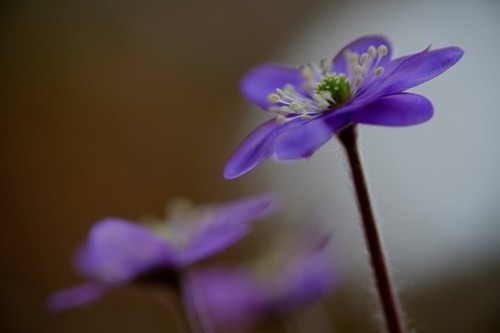 I am a happy owner of a Fuji 60mm XF macro lens for a month by now. Here I will write down the most common experiences what I had with it.
All of these pictures what you see, are the original jpegs. Just right from the fuji X-E1.

Lets start with the bad news. The autofocus is far from good. It is slow, and sometimes it has difficulties to find the focus even in normal light. It can struggle really hard. I found for the best solution if I switch to manual mode. Like that I can focus with the AE-L/AF-L button, and  in the same time I can override manually. It worked quite well like this. The manual focus is really strange… But not as terrible as the people write it on forums. (Except when you need to focus from the closest of the fairest distance. That is awful.)
Before it I used a 105mm Vr Nikkor, so I can make some comparison….
Conclusion:
It is a very well built, tough little lens. With very good sharpness and details. The autofocus sometimes is a pain, but in manual focus it's working well. Mostly when you use it for close subjects. (And for what else would you use a macro lens? By the way, it wouldn't be bad for portraits too. I will use, I am sure!) Actually the use of the manual focus and the electronic viewfinder together, was absolutely amazing for macro photography. I think, we will work very well together with this lens.
See full article on lightandnaturephoto.com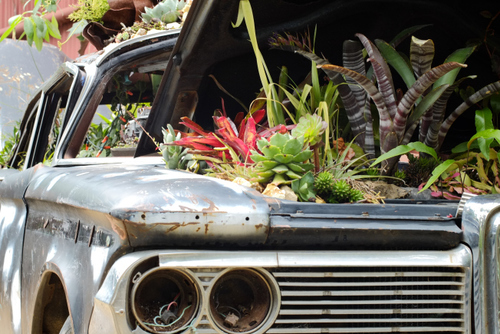 A couple of months ago we stopped in at a spot we'd both been talking about visiting for some time.  That place is Flora Grubb – a little slice of gardening heaven.  Replete with a knowledgeable, friendly staff, a great selection of succulents, high- and low- light indoor and exterior plants, Ritual Coffee and a cat with eyes that shine like pale sapphires, this place is a must-see for decorators, gardeners, plant nerds and admirers of all things tasteful. We spent the better part of an hour strolling the grounds, sipping at lattes and ooo-ing and ahh-ing at the well thought-out appointments throughout the interior and shaded exterior spaces.  I won't spoil all of the fun for prospective visitors, but spotting an entire 60s-era car in the exterior section that is positively bristling with plants made me giggle like a kid.  The succulent centerpiece table (see below for images of both) is a masterpiece of simple, well thought-out beauty and craftsmanship. I work in the plant business.  As such, I am familiar with many of the species I saw here at Flora Grubb because I see them regularly during the course of my work.  Usually, however, when I'm looking at a plant, it is with a critical eye in the context of how it appears to the client, whether it is being cared for properly, how it reflects on my business.  Here, I was able to see their beauty and appeal simply for their own sake.  I even managed to learn several things that I did not know prior to setting foot here in this quiet, beautifully-decorated and -appointed space thanks to Zeni, our very helpful guide. If you're in or near San Francisco, consider spending some time and money here rather than at the big box stores when it's time to tackle that garden project or to add some live, green accents in your home.  It's worth the drive, the plant and accessory selection is out of this world, parking is easy, it's kid friendly and man…that cat's eyes…..
See more pictures on gimletsandfilm.wordpress.com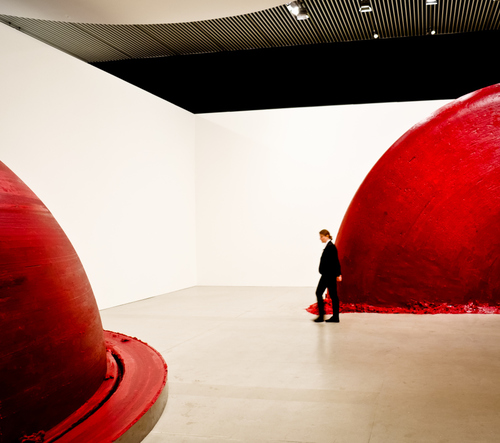 This is a first for me and for this blog. A small review of the Fujinon 18-55mm f/2.8-4R OIS. I really don't plan on making this a habit since there are tons of other sites out there that does it so much better than I would ever do. However I feel that I can contribute with something to people who, like me, has the X-Pro1 with primes but want to add the zoom lens for added photographic flexibillity. This is NOT a scientific review at all. This is just my impressions, and some insight into what it means in terms of my creativity photography wise. I will off course be posting samples as I go along.
Look and feel
There's no doubt about it, this lens is gorgeous. Well built, solid feeling, and just the right amount of torque in the switches and focus rings. It has just the right heft to its weight, and fits the X-Pro1 build perfectly. The aperture ring is without markings, and has a nice slight click to it. There are two switches on the lens, one for the Optical Image Stabilizer and one for Aperture Priority/Shutter Priority. The included lens hood is a pedal type plastic hood. Not as great as the metal ones included with the primes, but there are nice third party ones available dead-cheap on ebay. The lens has a nice chrome ring between the manual focus ring and zoom ring, makes it look really good, and exclusive. This is sold as a kit lens with the X-E1, but in no way does it feel like a cheap kit lens. It really feels like a well crafted piece of equipment……
Conclusion
The Fujinon 18-55mm f/2.8-4R OIS is a great allround performer. As a kit lens, it's one of the best I've ever had the pleasure of using. As a stand alone zoom lens it's up there among the best of the normal range zooms IMHO. It would be perfect if it had a set aperture at about f/2.8. It's very reasonably priced, and you get a lot of lens for your savings. If you, like me, is considering the prime XF 18mm f/2.0, I would instead recommend that you buy the 18-55mm since it delivers on par image quality, it's faster at focussing, and you get some added flexibility. This lens is really great for street photography. The good fast AF coupled with one of the best OIS's I've ever used makes it joy to use. The images it produces are sharp throughout the range and delivers great "pop".
This is a great addition to my X-series system.
See full article on jonasraskphotography.com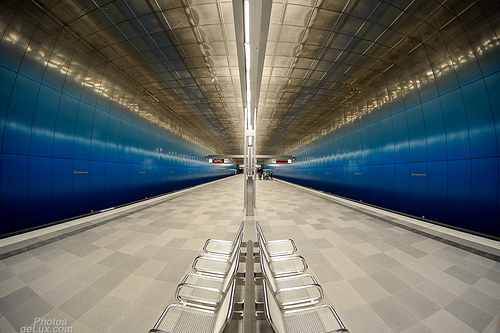 APS-C cameras used to have a few drawbacks compared to full frame cameras:
The smaller sensor produced noisier photos at high ISO and lacked dynamic range.
It is more difficult to produce a photo with shallow depth of field.
Due to the crop factor it was difficult to get a good quality ultra wide angle lens with a larger field of view than 120°
The introduction of the Fuji X-Pro 1 solved No. 1. for me right away. And while No. 2 is based on a law of optics I have found my way of dealing with it by changing my approach on taking those kind of images.
That left No. 3 still to be desired.
I have a Canon EF 15mm fisheye lens for my full frame camera, but when I connect it with an EOS-XF adapter to my X-Pro 1 the APS-C sensor size reduces the effective field of view to about 85° – or the equivalent FOV of a 23mm lens on a full frame camera.  Fuji's currently widest XF lens is the XF 14mm f2.8 with an effective field of view of 90° (equivalent FOV of a 21mm lens on a full frame camera) – and while this lens seems to be very impressive (it is my next review on the list), I had to look elsewhere to go much wider than 90°. My research led me to the Samyang 8mm f2.8 fisheye lens for the Fuji XF mount. The lens promises an effective field of view of 180°! Samyang is a Korean manufacturer and this particular lens is also branded as Rokinon, Bower and Walimex 8mm f2.8 lens and also available for different camera manufacturer mounts.
Throughout my photography career I have had mixed results with 3rd party lenses and ended up staying with the known "big" brands from the respective camera manufacturer. But due to the lack of alternatives and a reasonable street price of around EUR 300 in Europe or USD 300 in the US, I wanted to give the Samyang a try.
After all, a fisheye lens is a specialty lens that should not be overused or you (and your audience) will soon get bored/annoyed by the effect it produces. And I can almost promise you that you will get tired of it after you see all the images in this post, too – so always use a fisheye lens wisely ;)
When the Samyang 8mm f2.8 lens arrived I was surprised! It is small yet very heavy. Compared to the Fuji XF 18mm f2 the Samyang is about the same size but a bit over twice as heavy (116g/4.1oz to 260g/9.2oz)! What did they use to build it – depleted uranium? But Fuji's XF lenses are exceptionally well and light build and compared to the Canon EF 15mm f2.8 fisheye the Samyang is actually a bit lighter.
The Samyang's aperture and focus rings are rather stiff even when compared to my legacy Olympus OM lenses. But this also gives me the feeling that this lens has a solid build quality and I will most likely get used to it over time. The lens is all manual and has no electronic intelligence that get's passed on to the camera body. That has the big disadvantage that your Exif files will not contain any info about the lens and aperture. Luckily you can add a 8mm custom profile to the Fuji X-Pro 1 and if you activate it before you use the Samyang lens, the Exif will at least show 8mm. But the aperture will always read "f1". And while you're in the Fuji's menus make sure that you activate the "shoot without lens" option, as the Fuji will not know that a lens is attached without electronic feedback from the lens.
Enough talk about the specs and feel, let's see what this lens can do! I went out a few times and used this lens in situations where I think that a fisheye can work its magic.
All images were captured in RAW and processed and converted in LightRoom 4.3 with the "old" Adobe RAW converter. The new converter in version 4.4 could improve the image quality.
And as always click on the image to get the option for a bigger version in my Flickr stream…..
See on www.fujixfiles.blogspot.de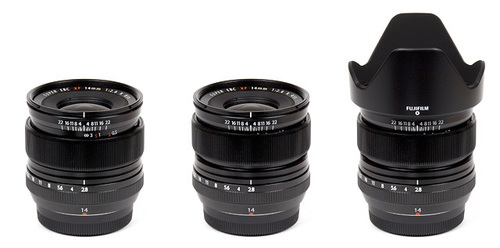 Fujifilm keeps on rolling out interesting prime lenses for the X mount – 4 out of 5 lenses have a fixed focal length and looking at their current road-map there are two more ahead in 2013. The next building block in their lineup is the new Fujinon XF 14mm f/2.8 R thus an ultra-wide lens equivalent to 21mm on full format format cameras. The combination of wide field-of-view and comparatively high speed comes at a price in the true sense. At 900$/EUR it is the most expensive Fujinon as of the time of this review. The Pentax DA 14mm f/2.8 EF IF, an APS-C SLR lens, costs about 25% less just to provide a reference. So we can be curious whether the difference in price also translates in high(er) quality….

Verdict
The Fujinon XF 14mm f/2.8 R is a highly attractive ultra-wide lens with few shortcomings. The most important factor for an ultra-wide lens is certainly image sharpness and the Fujinon delivers here. It is bitingly sharp in the image center and good to very good in the outer image region. The very low CAs contribute to the high quality perception. Distortions are basically absent – even in RAW data – which is surprising for such a wide lens and even more so for a mirrorless one. The primary weakness of the Fujinon is the very high amount of vignetting. Most RAW converters as well as the camera (JPEGs) can (mostly) compensate this automatically though. Looking at the close focus results, the bokeh is rather typical for an ultra-wide lens – it's rather nervous – which probably originates in the aspherical design.
The build quality of the Fujinon is very high and as such in line with the other Fujifilm offerings. It's mostly made of metal but since Fuji tried to minimize the weight it doesn't feel as rock solid as a Leica lens for instance. However, this is mostly a subjective impression. Objectively there's little to complain except for the lack of weather sealing. Some users may not like the fact that it is comparatively large which is certainly true compared to a pancake lens such as the XF 18mm f/2 R. However, it is no brick either and the bigger the better in terms of potential image quality. The AF isn't really a decisive factor for such a lens but Fuji did a good job here actually – it is both quite fast and near silent.
The pricing feels a little steep but it is fair enough in relation to the high performance. Therefore also highly recommended!

Optical Quality: 3.5 / 5
Mechanical Quality: 4 / 5
Price/Performance:  3.5 / 5
See full review on www.photozone.de
The X100, X-Pro1 and X-E1 are famous for their low-light, high-ISO capabilities, but sometimes a touch of flash can make an image pop where is could be flat otherwise.  This is especially true in bright sunlight where harsh shadows and bright backgrounds can often lead to subjects not being properly exposed, or having harsh and ugly shadows across their faces.  A fill-in flash can make all the difference.  If used properly, flash can enhance a scene and allow you to use a lower ISO to get better image quality without the caught-in-the-headlights look so often associated with it.  That's another topic though, but I came to the realisation that with the correct use of flash I could enhance my images, so I started looking for the best way to add an external flash to my X-Series cameras. The X-Pro1 doesn't have an on-board flash, so I initially bought the Fujifilm EF-20 flash as it was half the price of the X-Series EF-X20 version of what was seemingly basically the same flash in a different body!  I didn't see the point of buying the "X" version.  I was happy enough with the EF-20, it worked well and was nice and compact for the X100 and X-Pro1, although it does hang a little far forwards….
Summary of the differences between the EF-20 and the EF-X20
Both flashes work in TTL with the X-Pro1, X-E1, X100, X100s, X20, X10 and X-S1 cameras and I believe they work with some of the Fujifilm bridge cameras as well.
Both flashes have a Guide Number of 20, which is significantly more than the on-board flashes, though that reduces to 12 with the wide-angle option on the EF-X20.
The EF-20 can tilt 90 degrees up to allow you to bounce flash whereas the EF-X20 is fixed facing forwards.
The EF-X20 can operate as a slave, which means it can be used off camera wirelessly.
The EF-X20 has +/-EV controls as a simple dial and full manual control down to 1/64th.  The EF-20 is purely TTL.
The EF-20 uses 2xAA batteries where the EF-X20 uses 2xAAA batteries.
The EF-20 retails for around £80 where the EF-X20 retails around £170.
….
See full article on www.photomadd.com
I have more chance to shot with my new FUJINON XF14mm F2.8 R yesterday. I am beginning to like this lens more and more. I have absolutely no complaint with the image quality. I will just post a few more shots taken yesterday with this new lens. All photos were shot in RAW with Fujifilm X-Pro1 with FUJINON XF14mm F2.8 R. The RAW files were converted with Capture One Pro with further processing in Photoshop CS5 before final output to the web.
See more pictures on rolandlim.wordpress.com