Lenses and Accessoires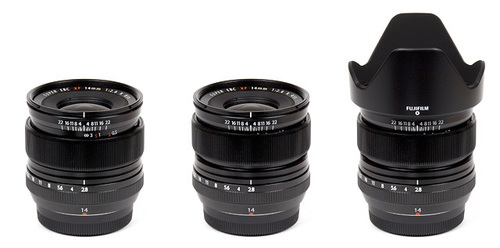 Fujifilm keeps on rolling out interesting prime lenses for the X mount – 4 out of 5 lenses have a fixed focal length and looking at their current road-map there are two more ahead in 2013. The next building block in their lineup is the new Fujinon XF 14mm f/2.8 R thus an ultra-wide lens equivalent to 21mm on full format format cameras. The combination of wide field-of-view and comparatively high speed comes at a price in the true sense. At 900$/EUR it is the most expensive Fujinon as of the time of this review. The Pentax DA 14mm f/2.8 EF IF, an APS-C SLR lens, costs about 25% less just to provide a reference. So we can be curious whether the difference in price also translates in high(er) quality….

Verdict
The Fujinon XF 14mm f/2.8 R is a highly attractive ultra-wide lens with few shortcomings. The most important factor for an ultra-wide lens is certainly image sharpness and the Fujinon delivers here. It is bitingly sharp in the image center and good to very good in the outer image region. The very low CAs contribute to the high quality perception. Distortions are basically absent – even in RAW data – which is surprising for such a wide lens and even more so for a mirrorless one. The primary weakness of the Fujinon is the very high amount of vignetting. Most RAW converters as well as the camera (JPEGs) can (mostly) compensate this automatically though. Looking at the close focus results, the bokeh is rather typical for an ultra-wide lens – it's rather nervous – which probably originates in the aspherical design.
The build quality of the Fujinon is very high and as such in line with the other Fujifilm offerings. It's mostly made of metal but since Fuji tried to minimize the weight it doesn't feel as rock solid as a Leica lens for instance. However, this is mostly a subjective impression. Objectively there's little to complain except for the lack of weather sealing. Some users may not like the fact that it is comparatively large which is certainly true compared to a pancake lens such as the XF 18mm f/2 R. However, it is no brick either and the bigger the better in terms of potential image quality. The AF isn't really a decisive factor for such a lens but Fuji did a good job here actually – it is both quite fast and near silent.
The pricing feels a little steep but it is fair enough in relation to the high performance. Therefore also highly recommended!

Optical Quality: 3.5 / 5
Mechanical Quality: 4 / 5
Price/Performance:  3.5 / 5
See full review on www.photozone.de
The X100, X-Pro1 and X-E1 are famous for their low-light, high-ISO capabilities, but sometimes a touch of flash can make an image pop where is could be flat otherwise.  This is especially true in bright sunlight where harsh shadows and bright backgrounds can often lead to subjects not being properly exposed, or having harsh and ugly shadows across their faces.  A fill-in flash can make all the difference.  If used properly, flash can enhance a scene and allow you to use a lower ISO to get better image quality without the caught-in-the-headlights look so often associated with it.  That's another topic though, but I came to the realisation that with the correct use of flash I could enhance my images, so I started looking for the best way to add an external flash to my X-Series cameras. The X-Pro1 doesn't have an on-board flash, so I initially bought the Fujifilm EF-20 flash as it was half the price of the X-Series EF-X20 version of what was seemingly basically the same flash in a different body!  I didn't see the point of buying the "X" version.  I was happy enough with the EF-20, it worked well and was nice and compact for the X100 and X-Pro1, although it does hang a little far forwards….
Summary of the differences between the EF-20 and the EF-X20
Both flashes work in TTL with the X-Pro1, X-E1, X100, X100s, X20, X10 and X-S1 cameras and I believe they work with some of the Fujifilm bridge cameras as well.
Both flashes have a Guide Number of 20, which is significantly more than the on-board flashes, though that reduces to 12 with the wide-angle option on the EF-X20.
The EF-20 can tilt 90 degrees up to allow you to bounce flash whereas the EF-X20 is fixed facing forwards.
The EF-X20 can operate as a slave, which means it can be used off camera wirelessly.
The EF-X20 has +/-EV controls as a simple dial and full manual control down to 1/64th.  The EF-20 is purely TTL.
The EF-20 uses 2xAA batteries where the EF-X20 uses 2xAAA batteries.
The EF-20 retails for around £80 where the EF-X20 retails around £170.
….
See full article on www.photomadd.com
I have more chance to shot with my new FUJINON XF14mm F2.8 R yesterday. I am beginning to like this lens more and more. I have absolutely no complaint with the image quality. I will just post a few more shots taken yesterday with this new lens. All photos were shot in RAW with Fujifilm X-Pro1 with FUJINON XF14mm F2.8 R. The RAW files were converted with Capture One Pro with further processing in Photoshop CS5 before final output to the web.
See more pictures on rolandlim.wordpress.com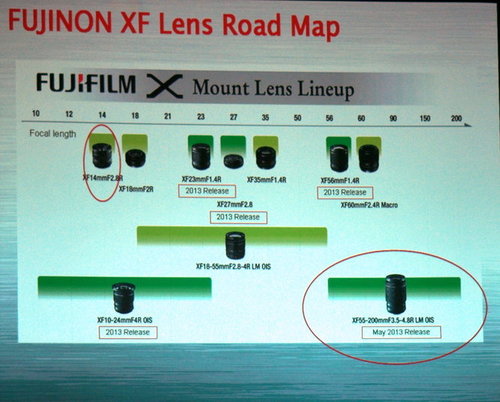 Fujifilm has shown an updated lens roadmap for the X mount system, with details and expected release dates for the new XF 55-200mm f/3.5-4.8R LM OIS lens, the 23mm f/1.4R, the 56mm f/1.4R, the 27mm f/2.8, and the 10-24mm f/4R OIS lens. They also showed full specifications for the XF 55-200mm f/3.5-4.8R LM OIS lens due in May, shown below, at Focus On Imaging 2013.

See on www.ephotozine.com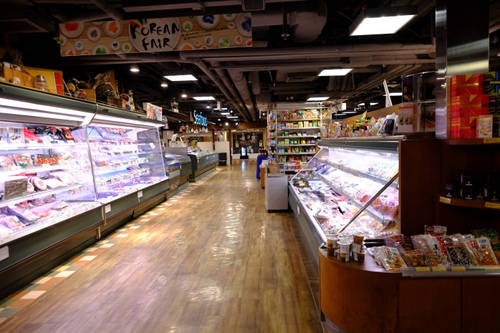 I finally jumped the gun and bought the FUJINON XF14mm F2.8 R yesterday. I am used to shooting with ultrawide angle lenses like the Canon EF 16-35mm f/2.8L on full frame DSLR like the 5D Mark III, so the initial prime lenses XF prime lens like the 18mm (28mm equivalent FOV on a full frame camera) was really not wide enough. Ideally, I would like to get the XF 10-24mm, but although on the Fujinon lens roadmap, but it is unlikely that it will be available until at least 3rd or 4th quarter this year. So I finally bought the 14mm.
I have only briefly used it for a day, but I quite like it so far. So just some initial impression about this lens.
The construction of the lens is first rate like any other Fujinon XF lens
f2.8 aperture is good for indoor and night shots
There is very little distortion
Image quality seemed good
Although it is certainly not a macro lens, but with a closest focusing distance of 18cm, the macro ability is not bad in emergency use

Here are just a few photos of the packaging, the lens itself and some test shots. All are jpeg straight out from the X-Pro1….
See more pictures on rolandlim.wordpress.com
When I replaced the X100 with the X pro 1, I began to explore the possibilities of using legacy glass, being able to use pretty much any lens from any system is such a bonus with the Fuji X series. As I didn't own a 60 mm I wanted something with a little more throw, a lightweight telephoto and believe me you have hundreds to choose from. Therein lies the difficulty which one do you choose. My choice was based around image quality, a nice wide aperture, and finally portability. I settled on the Zuiko, as it ticked all the boxes for me, Image quality is great, punchy colour with  good contrast and its sharp. The bonus is that its tiny a little over 2 inches tall. It balances well in the hand, and adds very little weight. The great thing about the old zuiko lenses is that the aperture ring is toward the front of the lens, making aperture adjustments is easy. Since the latest firmware additions, manual focus is achieved quite quickly and feels much more positive, using the evf and a magnify setting of 3x allows pretty accurate focus. Although you need to allow for evf wobble. Nice and sharp with a nicely rendered background bokeh is very pleasant on this lens. Colour is very natural, with no obvious colour casts, contrast is excellent, and cannot find any evidence of colour fringing. I need to get a nice lens hood for it though. Overall the lens is a decent performer, and for around £120 for the lens and adapter, gives great bang for the buck. Al I need do now is to save my pennies, for either the 14mm or the Voigtlander 12mm. All the images apart from the lens on camera shots, were shot in raw and converted using the new capture One software, more on this later…..
See more pictures on www.thebigpicturegallery.com
I have a gig coming up for which I'll probably need the new 14mm XF lens (what's life without rationalization), which means finally jumping in with both feet and getting rid of my remaining Nikon gear. Why? Because I don't use it, I don't plan on using it and it'll help fund the new kit. If a situation arises where I need a DSLR (or anything else) I can always rent. But before doing so, I wanted to see if I could possibly salvage some of my glass for use with the X-Pro1. You never know. One of the great advantages of mirrorless systems is their ability to use most lenses out there with an appropriate adapter. When I first looked at this option last summer, the landscape was rather bare but now: choices aplenty. So I turned to Ebay and ordered a Rainbow Imaging Nikon G adapter with aperture ring for a whopping $24, shipping included. I figured I didn't have much to lose. I hadn't been expecting much at this price point so I was pleasantly surprised: metal, sturdy feel, didn't look half bad either*.
But the best part of it is: it actually works. A few bucks and I'm shooting the X-Pro1 with a whole new range of focal lengths. Perfect right? Hmm… It is fun… But there are some  things to be aware of:
The camera needs to be set to Shoot Without Lens which means no focal length info in the EXIF.G lenses don't include an aperture ring and the one on the adapter doesn't communicate with the camera, so you set it by eye through the LCD/EVF while half-pressing the shutter. It's very… Let's go with "vague" for lack of a better term.No communication means no info: everything you shoot shows up as f/0. Fastest glass I've ever owned ;)No AF and no IS either. That fast and heavy telephoto just got a serious case of the jitters (case in point: a Nikon 70-200 2.8 that made no sense at all).This specific adapter's aperture ring has an extremely short throw. It's about 1/8th of a turn from one end to the other. Not very precise to say the least.
You quickly realize that beyond this basic ability to mount a lens, it actually needs to make sense overall. There's a reason the XF lenses are so light: they're meant to balance with the X-Series bodies. Some of the lenses I tried made the kit seriously front heavy. Interesting to see though…
Bottom line: I'm glad I didn't spend a boatload on a $200+ adapter. From the few days I've had with it, it's just not something I'd use as part of my main shooting workflow. Compared to shooting native lenses it leaves a lot to be desired. That said I will be keeping a few things, and surprisingly not what I would've expected. Expensive and fast Nikon glass is usually on the heavier end of the spectrum so the few lenses I'll be keeping are actually my lightest and cheapest; which is perfect from a seller's standpoint. I'm keeping the Sigma 70-300 Macro, maybe the cheap but often impressive Nikon 50mm 1.8D (still not sure about that one) and the original Lensbaby. Stuff I wouldn't get much for anyway and that might be fun to have around. They also all have their own aperture ring (well, the Lensbaby doesn't but it's fixed anyway). I would've preferred keeping the 10mm fisheye but the small built-in tulip hood that surrounds the glass shows up in the images. If I miss it I'll get the Samyang alternative sometime in the future……
See on www.laroquephoto.com
DiCAPac WP-S3 Waterproof case for Mirrorless Camera

See on asylumphoto.tumblr.com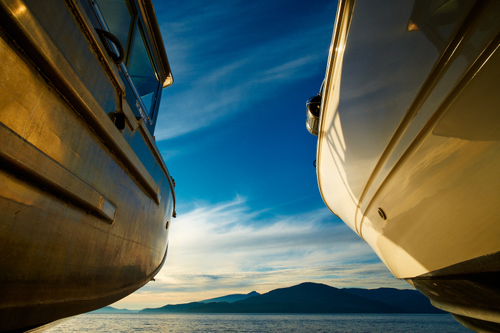 Thank you for all the kind words and comments we received following our last publication "Just Get It." Many of you asked for more samples. All images taken with the Fuji X-Pro1 and the Fujinon XF 14mm F2.8. Processed in Capture One 7 and Lightroom 4.
See on olafphotoblog.com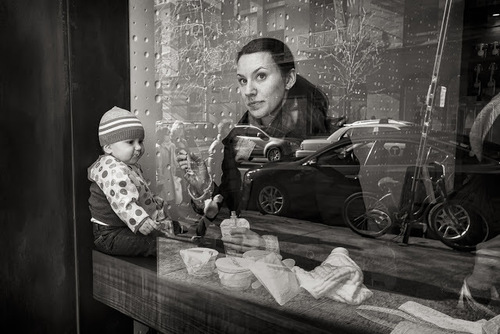 Wow, was it ever cold in New York on Sunday! The wind chill was brutal, but I was itching to try some focus tests and I was blown away by the results. But first some clarification. Hyperfocal distance is the closest distance that a lens will be in focus and still be able to keep focus at infinity reasonably sharp. Zone focusing requires that the lens have distance indications on its barrel for each appropriate aperture setting, thus allowing the photographer to set the range of distances within which any objects will appear reasonably in focus. When I shot film in my Leica M6 I often used zone focusing, but rarely  the hyperfocal distance. With a very wide angle lens, such as the 14mm, I'm shooting to create a perception of great depth, I don't really care that objects in the far distance are out of focus. But when I shoot street, and especially when shooting from the hip, sometimes the autofocus on the camera either doesn't understand what I want to be in focus (it's often an object or person at one side of the frame, while the focus point for the sensor is set for the center of the frame) or the autofocus lag (even at 1/10th second) misses the shot. The first case scenario happens more than I'd like, the second case much less often – so much less that it's not even worth considering.
When I decided to run this test I wanted to err on the side of caution, so I opted to shoot part of the afternoon in autofocus, just to make sure I'd get some good shots to show for my afternoon of braving the cold. The zone focus shots were taken at f8 (less than that would have narrowed the depth of field unacceptable for the test) and 1/250th second, which put my exposures in the high ISO range – not a problem for the X-Pro1 processor. Here's a calculator to play with to discover acceptable in-focus distances. Remember that this calculation has nothing to do with the quality of the lens, the parameters that affect the calculation are the lens focal length, the aperture setting, and the distances involved. All the rest is pure physics and math. If I set my 14mm lens at f8 and the focus at a distance of 4 feet, my nearest acceptable in-focus distance will be a tiny bit over 2 feet away and the farthest will be 243.5 feet. If I set the focus point for 1/2 foot closer, 3.5 feet, that range drops from 1.9 feet to 24.9 feet. So to achieve a difference of about 1/10 foot closer, I'd have to loose about 220 feet in distance. Given the way I shoot, in close, I'd go for the closest possible I can get and still bet some reasonable distance focus. Even at a focus point of 3 feet I can get an acceptable image from 1.75 feet to almost 10 feet. That last zone is probably the best for me. That's why I love using very wide angle lenses. I would suggest to anyone that they play with this calculator to get a feel for how the calculations work, so that out in the field there is a lot less guessing. If you happen to be a math wizard, you might want to make note of these formulae and when your out in the field do your own calculations (while I take the pictures)….
See on genelowinger.blogspot.de