Firmware & Software
As many of my long time readers know I've spent quite a bit of time going back and forward between different raw converters trying to get the best out of Fuji's X-Trans files. While I use Lightroom as my main photo management and digital darkroom application, I've found that whet it comes to images from Fuji's cameras you can get better results from a third party converter. In the past I've looked at both Iridient Developer and Photo Ninja, and for a while I preferred Iridient Developer. Lately, I've been giving Photo Ninja another workout, and after using it for a while now, and having come up with some new default sharpening settings, I'm absolutely loving the results I'm getting…….
The firmware update Ver. 3.30 from Ver. 3.20 incorporates the following issues:
Addition of compatibility with "XF18-135mmF3.5-5.6 R LM OIS WR"
To ensure that autofocus performs as expected, upgrade the firmware for the camera.
Change of aperture display for zoom lenses
Display of aperture value when zooming with the shutter button pressed halfway will become same as the display when zooming without the shutter button pressed.
Source: www.fujifilm.com
Conclusion and some more
So which one is best….? It seems Capture One right? Well at first glance I would also say yes, but again it's not the complete story, to get a real winner we have to look at much more and that would go way too deep for this blogpost, but let's just scratch the surface for what I use. Lightroom is awesome for keeping my catalogue, creating smart albums, books, printing etc. it's in my opinion not beat by DxO and Capture One in that aspect, so without ANY doubt I would choose Lightroom for this purpose. DxO is awesome for noise reduction, optical corrections with a click, adjustments via the autosettings, integration with filmpack and user styles are also very very good and the end results are just a big step above Lightroom, plus with the newest version the integration with Lightroom is almost seamless so you can now actually stay within Lightroom but still use DxO optics, a HUGE plus for the people that need speed but also want a big step up from Lightrooms processing power…..
Source: www.frankdoorhof.com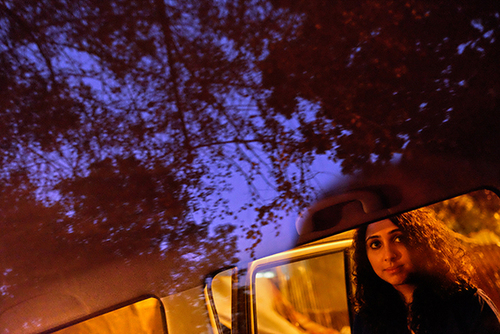 Conclusion
There is absolutely no doubt that the Fujinon 23mm f/1.4 is a stunning piece of optics. It does sound a little repetitive to say this—almost every Fuji XF lens we've tested has had us searching for new adjectives. But in a growing lineup of excellent lenses, the 23mm seems to be one of the very best. At a price of nearly Rs. 70,000, one may say that the lens is expensive. After all, that's the cost of an X100S camera. If you haven't bought into the system yet and 35mm is the only field of view you see, it may be a tough choice. You can either get the X100S or pay double the amount of money to get this lens along with an X-E2/X-T1. But the extra investment is well worth it, considering the faster aperture, greater depth control, better low light capability and far better sharpness. Apart from the rather inexplicable move to leave out weather sealing, this lens is a winner.
Final Ratings
Features:
Fast f/1.4 aperture, marked aperture ring
18/20
Performance:
Some chromatic aberration, very sharp
33/35
Build Quality:
Solid, metal barrel, not weather sealed
23/25
Ergonomics:
Balances well on the X-T1, awkward hood
13/15
Warranty & Support:
Two-year warranty, limited service centres
3/5
OVERALL: 90%
Value For Money: 3.5/5
See on betterphotography.in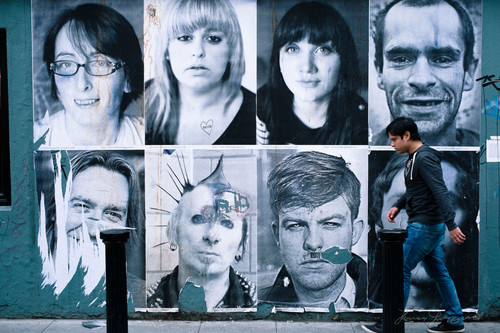 Replichrome is a set of film emulation presets for Lightroom and Adobe Camera Raw developed by Totally Rad. Recently Totally Rad launched the second set in the Replichrome series, Replichrome II. The first set was designed to emulate print film, so as you can imagine the second set is designed to emulate slide film. Replichrome II includes presets for Fuji™, Agfa™ and Kodak™ slide films. It is important to understand, that despite being a set of presets for Lightroom, this is a true emulation tool. By making use of Lightroom's ability to use custom colour profiles, Totally Rad has used scanned film to profile individual film stocks and then combined them with profiles for various digital cameras to create a close emulation of various types of film. It is this use of the colour profiles that separate Replichrome from other Lightroom presets. The other major company to use this technique is VSCO film. People often complain about the cost of these presets, but there is a substantial amount of work involved in profiling various film stocks, not to mention the cost of the equipment involved to do this properly…..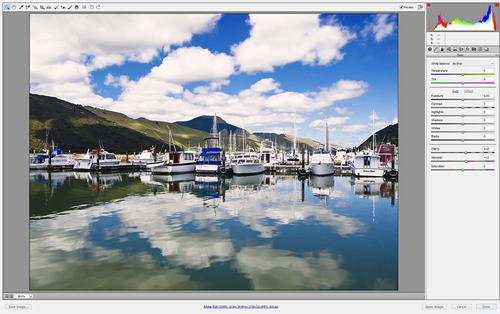 For Fuji users:
Fujifilm Tele Conversion Lens TCL-X100 support.
Fixed issue with Fujifilm X-T1 raw images appearing too bright at high ISO settings when using Dynamic Range 200% and 400%. Unfortunately, this fix may affect the appearance of existing images captured with this combination of settings.
See on www.dpreview.com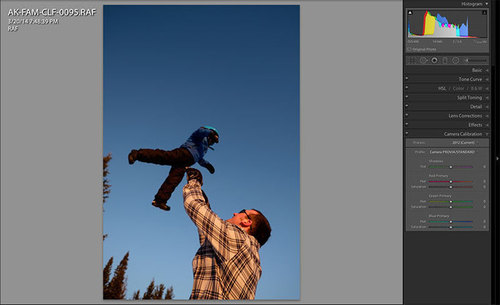 | danbaileyphotoPeople love shooting the Fuji X cameras, largely because the images have a certain "look" to them. This is due to the Film Simulations that the Fuji engineers carefully modeled into the image processing software. These are taken from some of Fuji's most celebrated film stocks from the past 80 years and they include films like Provia, Veliva, and Astia, as well as a handful of color negative and black and white choices. Whenever you're shooting in JPEG mode, you select one of these film sims. The color palette of that particular film are embedded in your final image. Essentially, it's like using film again. You choose a desired look based on your style lighting conditions and subject matter and go for it, and since the Fuji JPEGS are so good, it saves time from having to shoot everything in RAW and then process later. Having shot many of these original films, I can attest, they look great. Under most conditions, the JPEGS are more than adequate and perfectly fine for general use, and even a variety of professional applications. However, what about when the light is tricky or when you simply want more control? Up until now, if you shot RAW, you'd lose the look of the Fuji film sims, and believe me, it's next to impossible to perfectly recreate them yourself…….
See on danbaileyphoto.com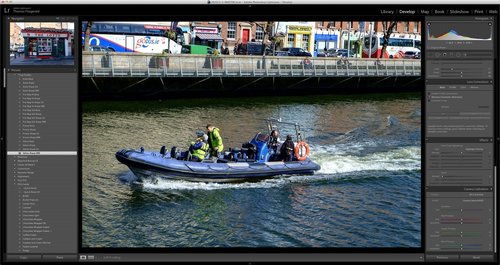 Now that Lightroom has added colour profiles for Fuji's x-series of cameras, you may want to use them regularly in your processing. Rather than having to go down to the calibration menu each time and find the profile in the list (which can be quite long if you have VSCO installed) I've created a set of presets for each of the main profiles. This way you just have to click on the relevant preset. To take it a step further I've added a few variations of each one for common tasks, again to help speed up ones workflow. The four variations are:
Base: Just the profile applied
Sharp: With added sharpening from my Fuji sharpening presets.
Sharp CA: With sharpening and Chromatic Aberration reduction turned on.
Sharp DRE: With all of the above, and some highlight and shadow manipulation as well as some tweaking of the tone curve and clarity for a little extra oomph.
I've just created versions for the colour looks. I haven't done the black and white ones, because personally, I have better ways to make black and white images. These are just workflow tools to help you get started, they're not meant as magical fixes for your images…….
My good friend and talented photographer Gary Tyson from F8 Photography in Hong Kong has recently put together a very helpful video on how to convert Fujifilm X-T1 RAW files into black & white with Lightroom 5.4 and Silver Efex Pro 2. If you are unfamiliar with post-processing your street photography into black & white, the instructions is a great starting point for any camera. You can also download my black & white Neopan 1600 for Lightroom here. You can download all my Lightroom presets for free here…….
See on erickimphotography.com
While I was wrong that there would be a major upgrade to Lightroom this week, I was right in my suspicions that something was coming. It turns out that not only did Adobe release an upgrade to the desktop version, but they also released "Lightroom Mobile", an iPad based companion app that uses smart previews and Adobe's cloud services to sync selected collections and perform ratings and edits on your iPad which sync back to your main Library. This was demoed a while ago, and it's good to see it released. It's first thing in the morning here in Ireland, so I'm still gathering all the news about this, (and downloading it as we speak!). I'll be trying it myself later today, but for now, here's a selection of some of the coverage of this:
Lightroom Mobile is now available on the App Store. You need Lightroom 5.4 to power the synchronisation. It's not available in the "check for updates" link inside Lightroom yet, but you can download it manually from Adobe. This release also adds support for the Fuji XT–1 and the Fuji colour profiles that were in the Camera Raw beta…..