Firmware & Software
This is a service release providing support for a large number of new cameras, lenses, improvements and bug fixes. We are currently testing this release; we do not recommend upgrading into a critical workflow until our testing with this release is complete. Read on for more details about the update, or visit our Download Archive to get it.
Improvements and bug fixes
Enhanced color profiles for Phase One IQ250, Olympus E-M10 and Fujifilm X-E2.
Fixed an OpenCL related issue on the new Mac Pro with D300 and D500 graphics cards.
Fixed a number of live view issues on Mac and Windows.
Stitch AppleScript now supports the latest version of Photoshop.
Fixed an issue with Regenerate Previews on Mac.
Fixed an issue with Delete Permanently in sessions on Mac.
Fixed a couple of issues related to style management on Mac.
Fixed an issue occurring when shooting tethered to EIP on Windows.
Fixed an issue preventing renaming of files referenced by a UNC path on Windows.
Improved robustness of catalogs on Mac.
Camera File Support
Fujifilm X-T1, XQ1 and X-A1
Nikon D4s
Olympus E-M10
Pentax K-3
Sony A390, a3000 and NEX-5T
See on captureintegration.com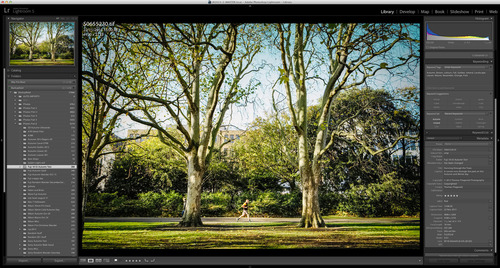 This is the long awaited final (for now) part of my series on Processing X-Trans files. In my ongoing quest to get the best from Fuji's raw files, I've previously discussed the issue with Lightroom's processing, some alternative ways of developing raw files using Iridient Developer and Photo Ninja. I've also offered some Lightroom sharpening presets that help mitigate the demosaicing issues a bit. Many of the comments I've received have been wondering if there's a way to get close to the output of Iridient Developer or Photo Ninja using a combination of Lightroom and Photoshop. Surprisingly, the answer is almost. I've been working on this for a while now and I believe that by combining Lightroom and a little bit of Photoshop you can get close. The advantage of this is that you can get clean and organic looking results without having to learn a new piece of software, and by using the droplet as a plug-in approach I blogged about last week, you don't even have to leave Lightroom…..
See on blog.thomasfitzgeraldphotography.com
Thanks to Piet Van den Eynde for showing me this cool (free) Lightroom pluginwhich helps photographers analyse their photo library. Run the plugin and you can see, in graphical form, the lenses you most commonly use, the cameras you rely on, and some of your most common moves both with in camera controls and Lightroom development settings. Unfortunately, I had trouble getting the plugin to work when analysing my whole library or even some whole year folders within the library. It seemed to stall on requests above 10,000 images. But, I was able to get some interesting results, or at least some confirmation of my habits, when running the plugin on smaller sets of photos…..
See on fernandogros.com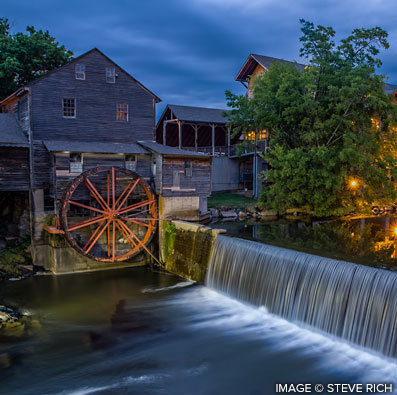 Special Offer for ePHOTOzine Readers!
As a partner of ePHOTOzine, onOne Software is pleased to give you a free copy of the all-new Perfect Effects 8 Premium Edition ($99.95 value), for a limited time only! With hundreds of powerful effects, one-click presets, and adjustable filters, Perfect Effects 8 makes it easy to bring out the best in your images……..
Get the NEW Perfect Effects 8 Premium Edition for FREE
($99.95 value) Limited Time Offer
See on www.ononesoftware.com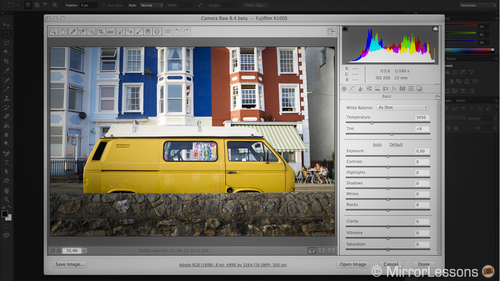 In 2013 I wrote an in-depth article about post-processing the Fuji X100s colours with Adobe Lightroom and many other software programs. One of the most interesting benefits when working with Fuji X-Trans cameras is their unique colour palette rendering. The colours look different, less digital than any other camera. But to completely enjoy them, you need to rely on the OOC JPGs. If you want to work with the raw files and not lose these colours, you have to find a software that can match them as closely as possible. Unfortunately, Adobe Lightroom and Camera Raw were the last on the list regarding colour accuracy. Personally, I've really been looking forward to this update. I always use Lightroom not only because I find it very versatile and fast but also because I have an Adobe Creative Cloud subscription, so the software is already included. Why spend money on another one? A few days ago, Adobe released a candidate version of the next Camera Raw update. Candidate means that the update is not the final version that will be officially released to the public. It has already been tested but Adobe has made it available to the public for further feedback. This new 8.4 version includes all the film simulation modes (picture profiles) that we can find on Fuji X cameras. They have been developed by Adobe with Fujifilm supervision. The first time I heard about it was during the X-T1 presentation but it was confidential information at the time. Now, it's finally live…….
There's been a lot of talk about the Fuji X cameras JPEG engine and the nice colors you get straight out of the camera. It's hard to recreate these colors when processing the raw files yourself. So a lot of people say they prefer the out of camera JPEG's and don't use raw. Especially there's been criticism and complaints about the Adobe Lightroom/Adobe Camera raw engine.  Well it seems like Fujifilm and Adobe has gotten their act together and come up with a solution , at least when it comes to the getting the right colors, and recreating in Lightroom/ACR the look the camera make for its JPEGS. Take a look at these shots below. They are JPEG created in Adobe Camera Raw using the Astia camera profile, and then the same picture as JPEG straight out of the camera with the Astia profile chosen in-cam…….
See on www.larsauthen.com

Firmware updates allow compatibility with the new XF56mm lens, and also improvements to OIS functions.
Fujifil pleased to announce that new firmware updates are now available for the following products:
The updates for the camera models incorporate the following changes:
Addition of compatibility with XF56mmF1.2R.
Improvement of AE accuracy with XF56mmF1.2R
Improvement of AF accuracy with XF56mmF1.2R (only for X-E2)
For the lenses, the following changes are applied:
Improvement of OIS function for movie shooting when panning and tilting a camera.
Improvement of OIS function for still image shooting.
Fixed a bug where the maximum aperture always displays F5.6. (only for XC16-50mm. )
Improvement of AF response during continuous shooting with X-E2 and X-T1. (for XF18-55mm and XF55-200mm)
See more on: Fujifilm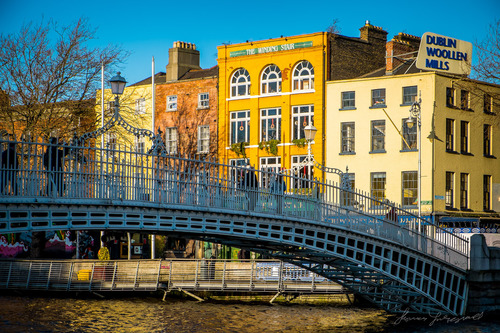 A while ago I posted some sharpening presets for sharpening images taken with one of Fujifilm's X Series of cameras in Lightroom. I was attempting to find a way to minimise some of Lightroom's idiosyncrasies when it comes to X-Trans processing. They were well received and people seemed to like them. Since then I've kept working on it and I've been continuing my quest to get the best out of X-Trans files. While I've been focusing on using third party applications in recent blog posts, I've still been working behind the scenes on best practices if you're just using Lightroom……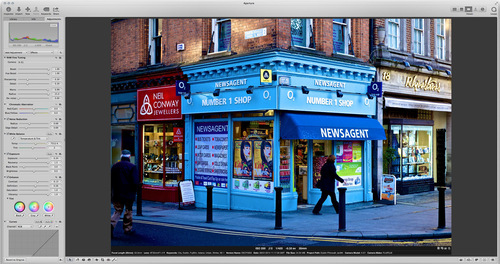 This it the latest instalment in my ongoing series looking at how various raw converters handle raw files shot on one of Fuji's cameras with an X-Trans sensor. In the past I've written a good bit about using Iridient Developer and Lightroom for Processing, but a reader asked if there was a workflow for getting good results with just Aperture. I've been working on it over the last few weeks, and here's the results of my experimentation. Overall, Aperture does a good job with X-Trans files in my opinion. I don't think it's quite as good as Iridient Developer, which of all the raw converters that I've tried, still gives the most natural and clean looking files. (I'm still testing Photo Ninja by the way). Aperture is a close second, or third mind you. I've spent the last few weeks playing around with settings to see just how close I can get it, and while I still can't match the clean and sharp output of Iridient Developer, I can get it pretty near……
In an ongoing series looking at alternatives for processing X-Trans images, I've already looked at Iridient Developer and I've written about using Aperture. I've also posted some of my initial thoughts on using Photo Ninja. Now that I've had some time to use it more thoroughly I can share my findings and let you know my thoughts on using it for processing raw files from the ever expanding line of cameras using Fuji's X-Trans sensor. Before I start, here's just a quick recap of what this series is all about. Regular readers of my photo blog will know that I am a big proponent of Iridient Developer for processing files from one of Fujifilm's X-Trans series of cameras. I've noted in previous posts that it gives a much more natural look than Lightroom does, and it is much better at extracting detail in my opinion. Since my posts on the subject, numerous readers have contacted me and suggested that I also give Photo Ninja a look too for it's X-Trans rendering. The good folks over at Picture Code were kind enough to send me an evaluation license, and as mentioned, I had previously posted some initial thoughts. I've finally had the time to write a full review so here it goes………