Firmware & Software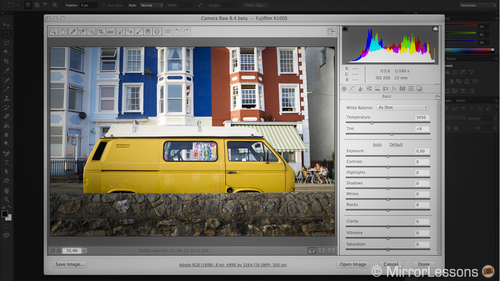 In 2013 I wrote an in-depth article about post-processing the Fuji X100s colours with Adobe Lightroom and many other software programs. One of the most interesting benefits when working with Fuji X-Trans cameras is their unique colour palette rendering. The colours look different, less digital than any other camera. But to completely enjoy them, you need to rely on the OOC JPGs. If you want to work with the raw files and not lose these colours, you have to find a software that can match them as closely as possible. Unfortunately, Adobe Lightroom and Camera Raw were the last on the list regarding colour accuracy. Personally, I've really been looking forward to this update. I always use Lightroom not only because I find it very versatile and fast but also because I have an Adobe Creative Cloud subscription, so the software is already included. Why spend money on another one? A few days ago, Adobe released a candidate version of the next Camera Raw update. Candidate means that the update is not the final version that will be officially released to the public. It has already been tested but Adobe has made it available to the public for further feedback. This new 8.4 version includes all the film simulation modes (picture profiles) that we can find on Fuji X cameras. They have been developed by Adobe with Fujifilm supervision. The first time I heard about it was during the X-T1 presentation but it was confidential information at the time. Now, it's finally live…….
There's been a lot of talk about the Fuji X cameras JPEG engine and the nice colors you get straight out of the camera. It's hard to recreate these colors when processing the raw files yourself. So a lot of people say they prefer the out of camera JPEG's and don't use raw. Especially there's been criticism and complaints about the Adobe Lightroom/Adobe Camera raw engine.  Well it seems like Fujifilm and Adobe has gotten their act together and come up with a solution , at least when it comes to the getting the right colors, and recreating in Lightroom/ACR the look the camera make for its JPEGS. Take a look at these shots below. They are JPEG created in Adobe Camera Raw using the Astia camera profile, and then the same picture as JPEG straight out of the camera with the Astia profile chosen in-cam…….
See on www.larsauthen.com

Firmware updates allow compatibility with the new XF56mm lens, and also improvements to OIS functions.
Fujifil pleased to announce that new firmware updates are now available for the following products:
The updates for the camera models incorporate the following changes:
Addition of compatibility with XF56mmF1.2R.
Improvement of AE accuracy with XF56mmF1.2R
Improvement of AF accuracy with XF56mmF1.2R (only for X-E2)
For the lenses, the following changes are applied:
Improvement of OIS function for movie shooting when panning and tilting a camera.
Improvement of OIS function for still image shooting.
Fixed a bug where the maximum aperture always displays F5.6. (only for XC16-50mm. )
Improvement of AF response during continuous shooting with X-E2 and X-T1. (for XF18-55mm and XF55-200mm)
See more on: Fujifilm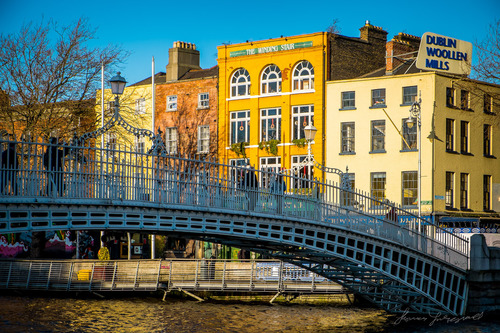 A while ago I posted some sharpening presets for sharpening images taken with one of Fujifilm's X Series of cameras in Lightroom. I was attempting to find a way to minimise some of Lightroom's idiosyncrasies when it comes to X-Trans processing. They were well received and people seemed to like them. Since then I've kept working on it and I've been continuing my quest to get the best out of X-Trans files. While I've been focusing on using third party applications in recent blog posts, I've still been working behind the scenes on best practices if you're just using Lightroom……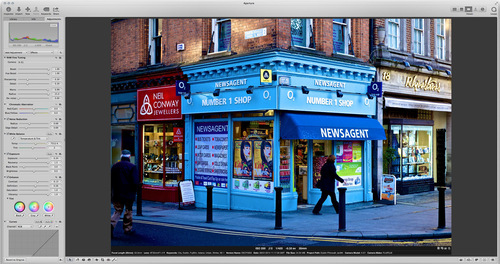 This it the latest instalment in my ongoing series looking at how various raw converters handle raw files shot on one of Fuji's cameras with an X-Trans sensor. In the past I've written a good bit about using Iridient Developer and Lightroom for Processing, but a reader asked if there was a workflow for getting good results with just Aperture. I've been working on it over the last few weeks, and here's the results of my experimentation. Overall, Aperture does a good job with X-Trans files in my opinion. I don't think it's quite as good as Iridient Developer, which of all the raw converters that I've tried, still gives the most natural and clean looking files. (I'm still testing Photo Ninja by the way). Aperture is a close second, or third mind you. I've spent the last few weeks playing around with settings to see just how close I can get it, and while I still can't match the clean and sharp output of Iridient Developer, I can get it pretty near……
In an ongoing series looking at alternatives for processing X-Trans images, I've already looked at Iridient Developer and I've written about using Aperture. I've also posted some of my initial thoughts on using Photo Ninja. Now that I've had some time to use it more thoroughly I can share my findings and let you know my thoughts on using it for processing raw files from the ever expanding line of cameras using Fuji's X-Trans sensor. Before I start, here's just a quick recap of what this series is all about. Regular readers of my photo blog will know that I am a big proponent of Iridient Developer for processing files from one of Fujifilm's X-Trans series of cameras. I've noted in previous posts that it gives a much more natural look than Lightroom does, and it is much better at extracting detail in my opinion. Since my posts on the subject, numerous readers have contacted me and suggested that I also give Photo Ninja a look too for it's X-Trans rendering. The good folks over at Picture Code were kind enough to send me an evaluation license, and as mentioned, I had previously posted some initial thoughts. I've finally had the time to write a full review so here it goes………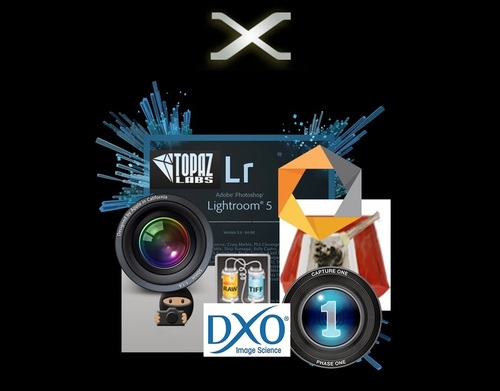 I was using Lightroom since its first iteration and it worked well with all my cameras and files. Until I acquired Fujifilm X-Pro1. I quickly realized that ACR demosaicing (Lightroom's raw de-coding engine, same as in CS/Photoshop) is not the best choice for x-trans raw files. There are much better raw converters on the market, but Lightroom is still, arguably, the best digital asset management system. I was asking myself, how can I combine the power of LR asset management with the best demosaicing algorithms? After spending hours of testing of various configurations I finally came up with the workflow that works well for me and my x-trans raw files. I am using it for 4 months now and feel comfortable to share with you. I will illustrate my workflow using LR+Iridient Developer integration, albeit the same integration works well with Capture One Express,  Aperture or Photo Ninja. As the matter of fact I have all of them and they all are integrated into the same workflow. Here is my setup and step by step instructions. My workflow always starts and ends in Adobe Lightroom. So why Lightroom? I chose this particular product as my main Digital Asset Management system for many reasons but mostly because the combination of…….
See on vkphotoblog.blogspot.de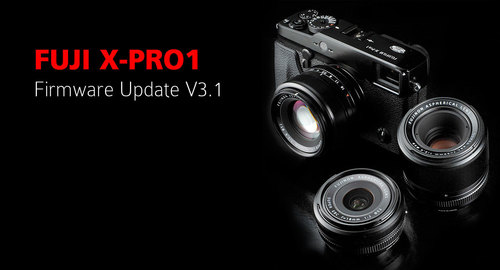 The firmware update Ver.3.10 from Ver.3.01 incorporates the following issues
Regarding operations of items below from 2 through 6, refer to "X-Pro1 New Features Guide" in this website. X-Pro1 New Features Guide (PDF: 345KB)
Improve the cover range and accuracy of the bright frame in the OVF
The cover range of the bright frame displaying the shooting area in the optical viewfinder has been improved so that a field of view closer to the actual image can be checked. By maintaining the position of the bright frame with parallax compensation during AF lock, the shooting area can be checked even when letting go of the shutter release.* When use AE-L/AF-L button with the setting of "AF LOCK ONLY" or "AE/AF LOCK" in AE/AF-LOCK BUTTON in SHOOTING MENU.
See the exposure setting in live-view and histogram
The images and histogram will reflect current exposure levels (with the shutter speed and aperture set during manual exposure also displayed on the image). In scenarios where the live view and the final shot will appear differently, eg: when using flash, this setting can be turned off.
Aperture and shutter speed can be changed once AE lock is selected
The aperture or shutter speed can be changed while maintaining exposure (EV value) with the AE lock button. The photographer has the ability to tweak settings down to the very last moment before shooting.
The default and maximum sensitivity and minimum shutter speed can be set when ISO AUTO is selected
When selecting "AUTO" in the ISO setting, users can also set standard ISO, Maximum ISO and a low-speed shutter limit. The low-speed shutter limit has been extended to 1/500 seconds.
New functionality allowing you to edit image file names
An image file name (DSCF***) is automatically allocated to each picture when shooting, this can now be changed to your file name of choice.* This added functionality is useful when organizing the images after shooting, and sorting the images into groups.

*

It can be changed to a 4-letter file name when selecting "sRGB" and a 3-letter file name when selecting "Adobe RGB" for the color space.
Change of numbering for images shot using continuous shooting
When shooting using continuous shooting, only the first image is currently displayed in full screen and subsequent frames are displayed in small on the bottom right, and the file number was set as "S+7-digit number". With the new firmware, all frames in continuous shooting are displayed as full screen shots in playback. The file number has also been altered to follow numerically as per standard single shots, thereby allowing uniform management of images after shooting.
Improvement of RAW file conversion function
When developing RAF images in-camera using the built-in RAW file converter, the firmware upgrade improves the flow by taking you back to the original RAF image once the conversion has been done, whereas before it left you with the converted JPG file on screen and the user had to go back to the next RAF file manually.
See on www.fujifilm.com
This comparison is between the Fuji X100S, which is a fixed 23mm ƒ/2 lens, and the newly released FUJINON XF 23mm ƒ/1.4.
Test specs
All images aside from the light spheres were made using a tripod, and mechanical shutter release. They are Fine quality JPEGs shot at ISO 200, straight from camera. Dynamic Range set to 100. Film Simulation is Provia. White Balance set manually to 5000K. All other settings were set to default.
Sharpness and Bokeh
First up, an outdoor close-focus sharpness and bokeh comparison. The items of interest here how the X100S's ƒ/2 lens stacks up against the 23/1.4 at ƒ/2, and how much of a difference ƒ/1.4 on the 23mm makes in out of focus rendering. I've chosen a rather bland subject matter, but I hope it illustrates the characteristics of the bokeh of each lens in a situation that pushes the dynamic range to the limit…..
See on www.fujivsfuji.com

---
Fujifilm Fujinon XF 23mm F1.4
Do you love my work and want to support me? If you're planning on buying camera gear, you can check out above-noted links. Prices remain the same for you, but a small percentage of your purchase value is valued back to me. Thank you!
---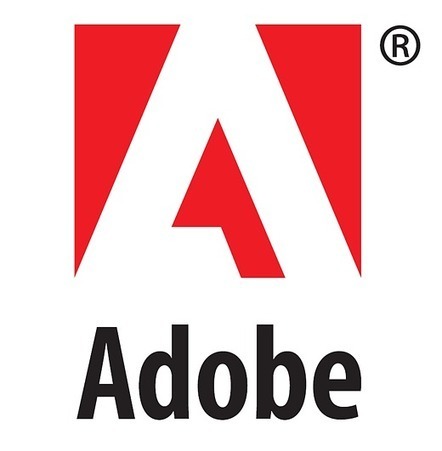 Adobe has announced the final versions of Camera Raw and DNG Converter 8.3, along with Lightroom 5.3. Different versions for ACR 8.3 are available for Photoshop CC and Photoshop CS6 – both from Adobe.com and through the update mechanisms in the software. DNG Converter is available for free for users of older versions of Photoshop. The latest versions brings support for 20 cameras, including the Nikon Df and Nokia Lumia 1020 that weren't in the release candidate versions.
The latest version becomes the first to offer camera color profiles for Olympus cameras.

Press statement:
Newly added support for Tethered Capture in Lightroom 5.3
Canon EOS Rebel T4i / EOS 650D / EOS Kiss X6i
New Camera Support in Lightroom 5.3
The following new cameras are now supported:

Canon EOS M2
Canon PowerShot S120
Casio EX-10
Fujifilm XQ1
Fujifilm X-E2
Nikon 1 AW1
Nikon Coolpix P7800
Nikon Df
Nikon D610
Nikon D5300
Nokia Lumia 1020
Olympus OM-D E-M1
Olympus STYLUS 1
Panasonic DMC-GM1
Pentax K-3
Phase One IQ260
Phase One IQ280
Sony A7 (ILCE-7)
Sony A7R (ILCE-7R)
Sony DSC-RX10
See on www.dpreview.com