Firmware & Software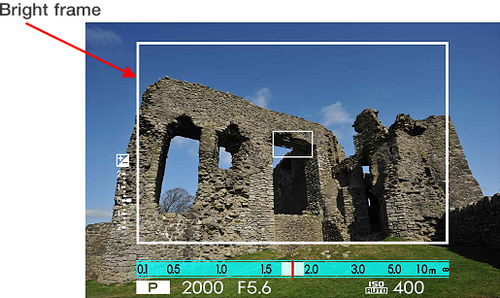 FUJIFILM Corporation (President: Shigehiro Nakajima) will be releasing another new firmware upgrade for its flagship Fujifilm X-Pro1 compact system camera on November 28th which will offer users enhancements to operability and functionality. This latest firmware upgrade is being released in response to customer demand and will offer X-Pro1 users the chance to update their model to incorporate functionality available on the most recent X series cameras launched in October 2013. The X-Pro1 is set to continue as the company's flagship X series model, and Fujifilm is striving to keep the level of technology offered on this product as up to date as possible so that purchasers of the X-Pro1 will have greater longevity of use.
[Release date of the new firmware]
5th December 2013 (Thu.) GMT 05:00/JST 14:00
[Firmware version]
FUJIFILM X-Pro1: Ver. 3.10
[Main contents of the firmware update]
Improve the cover range and accuracy of the bright frame in the OVF
The cover range of the bright frame displaying the shooting area in the optical viewfinder has been improved so that a field of view closer to the actual image can be checked. By maintaining the position of the bright frame with parallax compensation during AF lock, the shooting area can be checked even when letting go of the shutter release.
See the exposure setting in live-view and histogram
The images and histogram will reflect current exposure levels (with the shutter speed and aperture set during manual exposure also displayed on the image). In scenarios where the live view and the final shot will appear differently, eg: when using flash, this setting can be turned off.
Aperture and shutter speed can be changed once AE lock is selected
The aperture or shutter speed can be changed while maintaining exposure (EV value) with the AE lock button. The photographer has the ability to tweak settings down to the very last moment before shooting.
The default and maximum sensitivity and minimum shutter speed can be set when ISO AUTO is selected
When selecting "AUTO" in the ISO setting, users can also set standard ISO, Maximum ISO and a low-speed shutter limit. The Low-speed shutter limit has been extended to 1/500 seconds.
New fuctionality allowing you to edit image filenames
An image filename (DSCF***) is automatically allocated to each picture when shooting, this can now be changed to your filename of choice.* This added functionality is useful when organising the images after shooting, and sorting the images into groups. * It can be changed to a 4-letter filename when selecting "sRGB" and a 3-letter filename when selecting "Adobe RGB" for the color space.
Change of numbering for images shot using continuous shooting
When shooting using continuous shooting, only the first image is currently displayed in full screen and subsequent frames are displayed in small on the bottom right, and the file number was set as "S+7-digit number". With the new firmware, all frames in continuous shooting are displayed as full screen shots in playback. The file number has also been altered to follow numerically as per standard single shots, thereby allowing uniform management of images after shooting.
Improvement of RAW file conversion function
When developing RAF images in-camera using the built-in RAW file converter, the firmware upgrade improves the flow by taking you back to the original RAF image once the conversion has been done, whereas before it left you with the converted JPG file on screen and the user had to go back to the next RAF file manually.
Details on improvements 2, 3, 4 and 5 are available in the operation manual on the support page below.
Please visit the following URL for details on other changes.
[Firmware download]
http://www.fujifilm.com/support/digital_cameras/software/
* This firmware is exclusive to the FUJIFILM X-Pro1.
See on www.fujifilm.com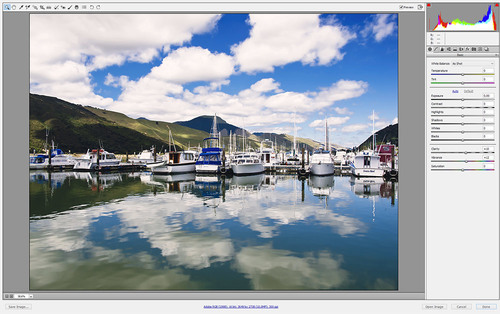 The following new Features have been added in Camera Raw 8.3 for CC:
Whites and Blacks now support Auto Levels-like functionality via shift-double-click on the sliders.
Separate Auto Temperature and Auto Tint feature. Shift-double-click to invoke "auto temperature" and "auto tint" separately.
Ability to option-click shortcut in Synchronize, New Preset, Save Settings, and Copy/Paste (Bridge) dialog boxes. Option-click a checkbox to check that box exclusively. Option-click again to toggle previous checkbox state.
Set the background color of the work area. Context-click outside the image in the work area to select a background color from a popup menu.

New Camera Support
The following new cameras are now supported:
Canon PowerShot S120
Fujifilm XQ1
Fujifilm X-E2
Nikon 1 AW1
Nikon Coolpix P7800
Nikon D610
Nikon D5300 (*)
Olympus OM-D E-M1
Olympus STYLUS 1 (*)
Panasonic DMC-GM1
Phase One IQ260
Phase One IQ280
Sony A7 (ILCE-7)
Sony A7R (ILCE-7R)
Sony DSC-RX10 (*)
* Denotes preliminary support
See on labs.adobe.com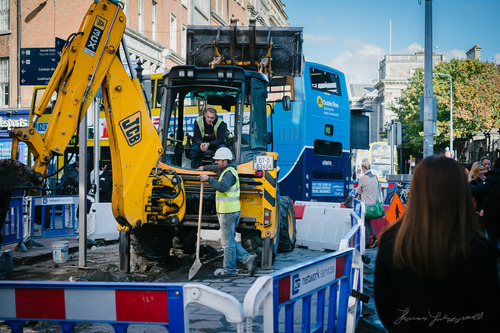 If you're an owner of one of Fuji's X-Trans cameras and you use Lightroom, you are either perfectly happy with the way the software handles the raw files or mildly frustrated at the way the Lightroom doesn't seem to quite achieve the full potential of the X-Trans sensor. Unfortunately this has become a charged issue for some people, which is unfortunate, because I think that has prevented this issue form being properly resolved. I'm not trying to be controversial here, I'm just trying to help people. So if you don't have an issue, then great, you can stop reading now! On the other hand, if you are a bit frustrated then I share your pain, and hopefully this will help. There's something odd about how Lightroom processes X-Trans files. Despite a previous fix for the issue of smearing it still exists, and while it is not too bad at default settings, the files are a little soft, and the patterning becomes very apparent when you sharpen the files. There is also some weird thing going on where high contrast edges have a halo around them almost like it was embossed. I think this is what is causing the weird pattern like smearing when you turn up the sharpening. The other odd thing that I've found is that if you turn the sharpening off in Lightroom all together, the images look much softer than they do in other software when you do the same thing and turn sharpening off. It's not just an over all Lightroom thing either though, as raw files from other manufacturers don't show as big a difference when sharpening is disabled…..
I have never processed a single roll of film, never. My last attempt at film, the snaps I shot on a roll is still stuck in the camera and have been for a while, I have no intention of doing jack with it, if I recall the film stock is Tri-X. I do however like the look of film as an artistic effect on digital images, simulating the look of old film stock using Plug-Ins such as AlienSkin can be a lot of fun. Every once in a while if the mood or image permits, I burn these looks to my photos. I have been an AlienSkin user for a while, it does what it does and quite well for that matter at least to my eyes and in comparison to other Plug-Ins out there such as VSCO which for some reason or another I never used, perhaps it is just the fact that I felt like in many cases I could achieve the same look with AlienSkin so I never bothered trying it, not to mention I don't use these Plug-Ins that much to justify splurging on every Film Simulation Plug-In that touts being the closet to the real thing, like I said I use AlienSkin for the look I get not to actually replicate film stock exactly – in my opinion there is no such thing, sure these Plug-Ins are good or fantastic for getting close and that's enough for me. Haven't never shot film as already stated, who am I to say which or what is what in terms of how close to actual film? Just have fun with whichever you choose to use …..
See on www.ikphotography.com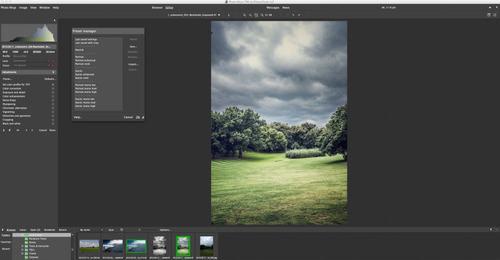 PhotoNinja ist der erste externe RAW Konverter, der mir wirklich richtig gut gefällt. Ich habe es die letzten Tage vor allem in Bezug auf Details und z.T. auch Farben hin getestet. Das mit den Profilen will ich mir bei Zeiten auch genauer anschauen. Zum jetzigen Zeitpunkt ist PhotoNinja der erste RAW Konverter, der es mir Wert scheint, Adobes Camera Raw Konverter links liegen zu lassen und, dank der guten Integration in Lightroom, dennoch nicht meinen Workflow ändert. Allerdings kann ich verstehen, wenn man die Mehrkosten scheut, die sich zwangsläufig nach 14 Tagen bei weiterem Nutzungswunsch ergeben. Es ist natürlich kein Muss diesen RAW Konverter zu erwerben, aber aus Sicht eines x-trans Nutzers ist PhotoNinja eine logische Konsequenz. Ich kam mir die Tage immer wieder vor, als würde ich eine lange Zeit ungeputzte Brille endlich mal wieder reinigen, nur um erstaunt festzustellen, wie klar ich doch eigentlich sehen kann. Wir dürfen gespannt bleiben, ob Adobe hier sehr genau hinschaut und von dem picturecode Team lernt. Ein ganz dickes Dankeschön an die Entwickler von PhotoNinja!
See on www.qimago.de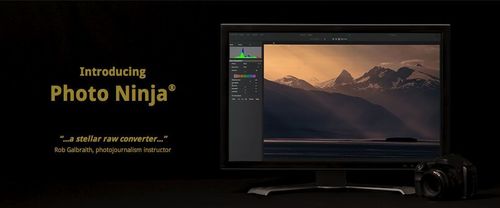 PictureCode just released version 1.2.0 of their very popular professional-grade raw converter Photo Ninja. This update comes with initial support for Fuji X-Trans cameras (X-Pro1, X-E1, X-100S, X-M1, X20). Note that highlight recovery, in particular, is not yet implemented for the X-Trans. Full change log is here. ….
My first impression (very subjective) is very good. Photo Ninja delivers nice colours and excellent details. Interface is easy to understand, plenty of controls and it runs really fast. I will do more testing over the weekend.
See on vkphotoblog.blogspot.de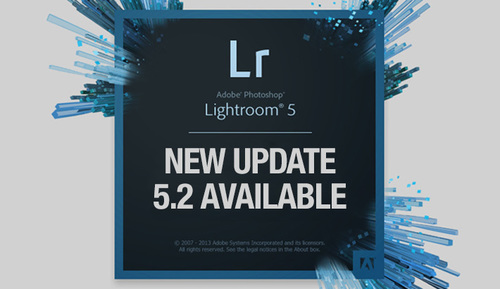 Lightroom released their lastest update today (5.2) which added some new features, addressed some bugs introduced in previous versions and added additional camera raw support as well as more lens profiles. Here's a break down of what has been added and fixed.
New Features in Lightroom 5.2
A Smoothness adjustment slider has been added to the Detail Panel under Color Noise Reduction. This helps to reduce low-frequency color mottling artifacts
Refinements to the Spot Healing Tool: New Feather control – Auto find source method now works better for images with textured areas like rocks, bark, and foliage – Auto find source method now prefers source areas within the crop rectangle
Auto Exposure has been improved to be more consistent across images and across different image sizes.
Smart Preview size has been updated to 2560 pixels on the long edge.
Refinements to the Local Adjustment Brush: – Right Click (PC) / Control-click (Mac) on a brush adjustment pin to bring up a context menu to duplicate or delete – Control+Alt+Drag (PC) / Command+Option+Drag (Mac) on a brush adjustment pin to clone (duplicate) that adjustment……
See on fstoppers.com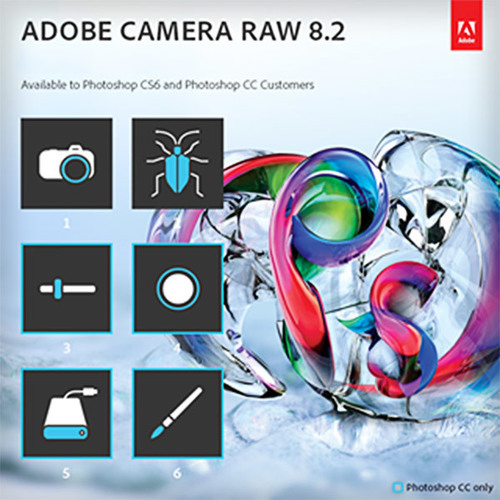 Adobe has released Camera Raw 8.2 and Lightroom 5.2, as final versions of updates that were originally posted as 'release candidates'. ACR 8.2 is designed to work with Photoshop CC but, as promised, is also compatible with Photoshop CS6. Both updates bring support for 16 additional cameras, including the Canon EOS 70D, Fujifilm X-M1, and Sony RX100 II, along with new lens profiles and bug fixes.  For users of older Photoshop versions, Adobe DNG Converter 8.2 is also now available…..

Fujifilm X-M1 now supported
See on www.dpreview.com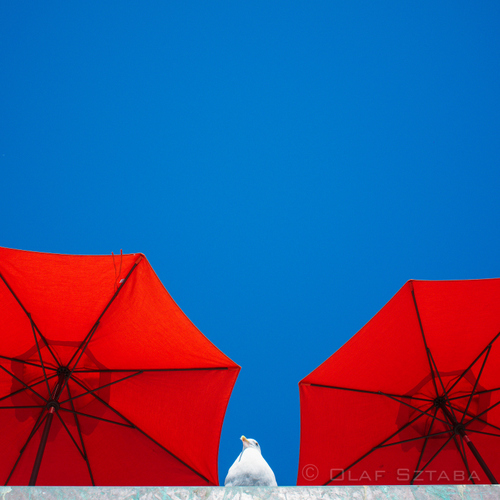 When Fuji introduced the X-Trans Sensor there was great excitement in the photographic community. The APS-C sensor that could challenge full format cameras was something that hadn't been done before. Indeed, the JPEGs from Fuji X-Trans cameras have been spectacular. For the RAW shooters, however, it wasn't all roses. The RAW saga with the X-Trans Sensor started when Adobe issued its support for the sensor (I didn't mention Silkypix since nobody wanted to learn this unintuitive software). Anticipation and excitement turned into a spate of cries and accusations. What happened to the details that are supposed to be present in the files of an aliasing-filter-free camera with a revolutionary sensor? They were simply not there for many. Then there was Capture One. Along with the support came a sigh of relief, as the files from C1 show a much better rendition of tiny things. All pixel peepers went berserk with 100%, 200% and __% comparisons between different RAW processors. As usual with the Internet, everyone saw something different but in general the majority crowned the C1 as the best bet for the X-Trans sensor files treatment. Then, almost out of the blue came a little known software, Iridient Developer. I have to admit that my early reaction was sceptical. If Adobe couldn't do it, why would they do it? One weekend I decided to download a trial version of Iridient Developer and take a look. From the first I liked the simple, logical layout. I processed a few files and exported them to Lightroom. Then when nobody was watching I indulged myself in an orgy of pixel peeping. What a party it was! First on my agenda were some photos of dusty old trucks. The difference was clear. I could see every imperfection on the hood and tire marks I hadn't seen before. In fact, the details I saw approached the details on the D800 files. Unbelievable! Grinning happily, I went back to the Iridient Developer site and bought the full version. More processing followed and after a few days of comparing the files with the C1 and Lightroom, my conclusion was in: This is the best processing software for X-Trans Sensor files if you are looking for razor-sharp details!….
See more pictures on olafphotoblog.com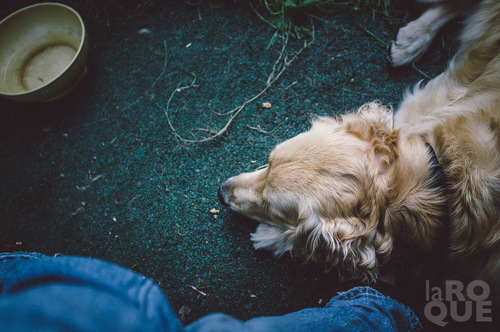 In the small world of film emulation there's an 800 pound gorilla standing in the corner: VSCO. I've never been shy about my use of VSCO Film on this blog and most of you probably know I've had an ongoing relationship with these guys for the past year or so, getting a chance at times to test some of their upcoming products. Here's the thing: I really like what they do and I happen to think they do it extremely well. A success borne of quality IMHO. They're also involved with the photographic community in ways that go beyond purely mercantile considerations which is all to their honor. When I received an email about the new Replichrome film emulation product from the folks at Totally Rad, I admit my initial reaction was… Meh. Yet-another-film-emulation-preset-package taking on VSCO. The fact that their PR email was rather aggressive in directly attacking them didn't exactly make me feel warm and fuzzy either: I prefer products to focus on their own strengths and individuality. But then this probably highlights how entrenched VSCO has become in this sector. Still, given the complimentary download they'd sent me I felt it was only fair to try it out. So I did….
See more pictures on www.laroquephoto.com