Firmware & Software
Here's a little secret: some of my images in the past few weeks were experimentally processed with beta versions of VSCO Film 04. So you've already had a glimpse of some of these film emulations at work. This new pack is all about slide films (positive films if you prefer) from Kodak, Agfa and Fuji, including a few that should be well known to X shooters: Provia, Astia and Velvia. One of the great advantages of VSCO Film is how much you can tweak everything , so you can certainly tone down the dial on 04 presets, but then you'd be missing out… The number one reason to get this pack is colour — screaming, bleeding, dripping colour. And contrast. In your face contrast. It includes two instances of the king of colour itself Fuji Velvia (50 and 100), as well as the very rare, limited run Fuji Fortia SP. If you're into blues and reds, welcome to the Land O Sat…..
See on www.laroquephoto.com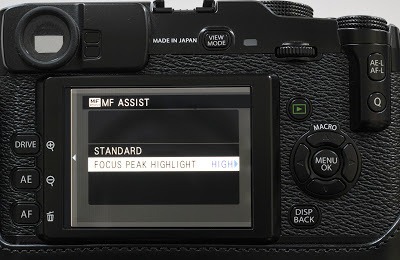 Last week, finally, Fuji implemented a long awaited focus peaking (FP) function with their latest FW update. I consider this and the previous update in June (to use Selector button to move AF point) as the most important, at least for me.  I have and using various old legacy lenses on a regular basis and those two functions are absolutely critical to achieve the best possible results, especially with fast lenses (f/1.8 or faster) when DOF is really thin and/or main focus point is not in the center of the frame. Once I installed all required updates (including 3.01:) I quickly realized that I can't use FP! I just couldn't clearly see FP highlights in the EVF without magnification! Yes, it was clear on LCD and at 3x mag in EVF, but not at default EVF settings. Then I recalled that several months ago, well before FP implementation,  one of the fellow photographers (mark-vdi) suggested to change jpeg setting to increase visibility of what was called "shimmering" effect in a standard manual focus mode. Since I don't care about jpegs I went to Shooting Menu (red icons) # 2 and changed parameters as following: Sharpness=+2, Noise Reduction=-2. I also increased EVF brightness to +1 ( go to Set Up (blue icons) #2, LCD Brightness +1). But you have to do it while looking through the EVF otherwise you will increase LCD brightness instead. Checked again and voilá I could clear see highlights! Now I was ready for the field test…..
See on vkphotoblog.blogspot.ca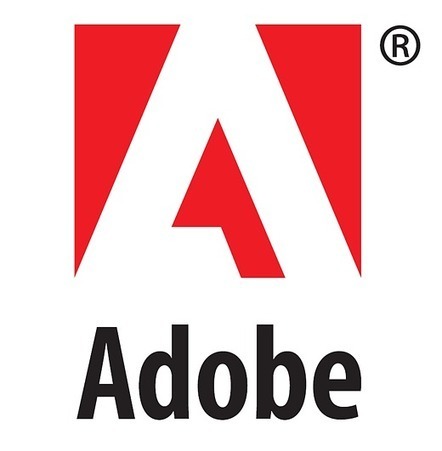 Adobe has announced the latest 'release candidates' of Adobe Camera Raw and Photoshop Lightroom, adding support for ten cameras – including preliminary support for the Canon EOS 70D and Sony RX100 II. The release candidates of Adobe Camera Raw v8.2 and Lightroom 5.2 also fix some bugs introduced in the previous versions. ACR v8.2 acts only as a camera and lens profile update for users of Photoshop CS6. Both are available to download from the Adobe Labs site, with the usual reliability caveats about release candidates. A release candidate of DNG converter 8.2 is also available….
See on www.dpreview.com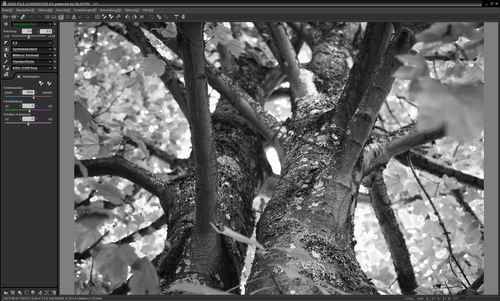 The firmware update Ver.3.2.17.0 incorporates the following issues:
Image quality is improved for models in which "X-Trans CMOS sensor" or "X-Trans CMOS Ⅱ sensor" is incorporated.
Applicable models for the raw file converter are added as follows

FUJIFILM X-M1 / X100S / X20
FinePix F900EXR / HS50EXR / SL1000
See on www.fujifilm.com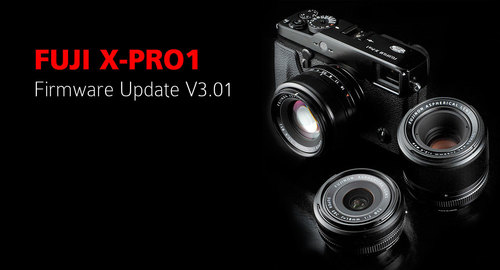 Thank you very much for using FUJIFILM X-Pro1. The phenomenon that a movie could not be recorded properly in some cases has found in the firmware version 3.00. We deeply apologize for your inconvenience which this may cause. Please upgrade your camera with firmware version 3.01 before you use it.
See on www.fujifilm.com
Problems with the video function in X-Pro1 firmware V3.00
Latest news from FUJIFILM:
Thank you very much for using FUJIFILM X-Pro1.
We are very sorry that we have found a malfunction on the movie function in the upgraded firmware version 3.00 posted on 23 Jul 2013. We are improving the firmware and we will post it again once we complete the improvement. We deeply apologize for your inconvenience which this may cause.
<Notice>Please contact your local support center if you have already upgraded your X-Pro1 with the version 3.00.
Firmware update is currently not available!
See on www.fujifilm.com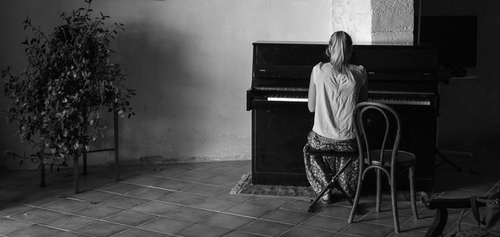 Fuji released version 3.0 of the Xpro1 firmware and,  as promised, it provides the much awaited focus peak highlight feature. I have been looking forward to this release as I wanted a more effective way of using my manual focus Leica and Voigtländer glass. If you have read my previous post on the 28mm Ultron, you will know that what I want is something that will tell me where the plane of focus is without having to use  the 3x/10x magnification mode.
On the Voigtländer there is less than 1/4 of a turn to go from 0.7mm, the closest focusing distance, to infinity. Slight movements of the focus ring can significantly move the plane of focus, so focus peaking needs to be obvious and accurate if it is to help. The Fujinon 35mm is a little different as its throw is dependent to a degree on how quickly you rotate the ring. Did I get what I wanted ? …its not fair to make complete judgment without more time using the feature, so below are my first impressions in a somewhat controlled environment. Over the next couple of days I will post a more detailed view and conclusion, but for now here are my first thoughts. By default the Funjinon lenses focus wide open. For manual focusing this is quite important as it gives the finest control over the placement of the focus plane, assuming there is little or no focus shift when stopped down or what there is is masked by DOF. The Voigtländer 35mm Color Skopar has to be manually stopped down, as there is no electronic connection to the camera body. For this first look I tended to focus at the aperture I would be shooting at, simply because opening up, focusing and then stopping down before you take a photo is akin to throwing your left leg over your right shoulder before you take a photograph. Its fine if you are shooting architecture from a tripod for instance but….
See on wideanglecafe.wordpress.com
Since my earliest adventures in photography and post work, I have been drawn to the "pastel look" – a light, airy style with soft colors, glowy brightness, and subdued contrasts. Achieving this with my digital images required a lot of time and patience, and as I discovered, it was a rather difficult look to get right. When I first discovered film, I found there was a similar trend among film photographers (specifically in the wedding industry) towards a pastel color palette. If you peruse the Internet for film wedding photography, you'll find that a bright pastel look is a common theme - and to achieve it, you'll see a combination that repeats over and over: Contax 645 with the Zeiss 80mm f/2.0, Fujifilm Pro 400H, and scanning and processing by a reputable pro photo lab. While similar effects are had using other cameras and films, the results of this particular combination have become almost an almost instantly recognizable look. Many of the world's top wedding photographers, such as Jose Villa or Elizabeth Messina, have made this look very popular…..
See on www.rebeccalily.com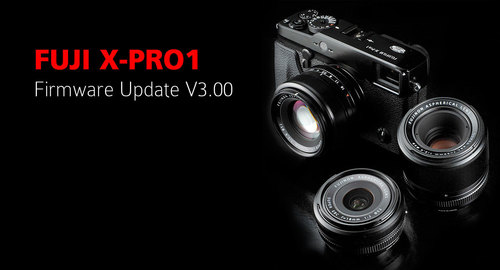 The firmware update Ver.3.00 from Ver.2.05 incorporates the following issue
1.Improvement of AF speed on most existing XF lenses.
The updated algorithm will enable AF speed to become faster with the following XF lenses:
XF14mmF2.8 R
XF18mmF2 R
XF35mmF1.4 R
XF60mmF2.4 R Macro
XF18-55mmF2.8-4 R LM OIS.
<Note>
To enjoy this improvement, firmware upgrade of those XF lenses are also required.
2."Focus Peak Highlight" function for manual focusing is added.
The function, which features on FUJIFILM X100S and X20, is added and assists accurate and sensitive manual focusing by enhancing the outline of your subject in high contrast.
3.Improvement of the method to switch magnification during manual focusing.
Press the "Command dial" to activate image magnification during manual focusing and then turning the dial in either right or left direction will enable you to alternate the magnification of 3 times and 10 times.
4.Improvement of focus accuracy in various scenes.
The focus detection algorithm is improved to provide more accurate focus for low contrast subjects and scenes containing horizontal stripes.
See on www.fujifilm.com
Before I go any further, this is not going to be a real scientific study, that is not the type of person I am.  Just looking for a good RAW developer to help me get the most out of my photography……
In conclusion, I am most impressed with the Iridient Developer's results.  The fine detail really pops out.  And it's user experience is very satisfactory.  Just a wonderful set of tools.   Capture One has the nicest color to me, an excellent set of tools (especially the adjustment brush).  But there are a few issues, as in too many steps for certain procedures.  Aperture again comes out well in the test, but I feel the former tow are better.  Adobe is like an old friend and works out good enough, until compared with the others.  The interfacing on the last two, makes them for me non contenders.
See on gambofoto.blogspot.nl