Firmware & Software
Since my earliest adventures in photography and post work, I have been drawn to the "pastel look" – a light, airy style with soft colors, glowy brightness, and subdued contrasts. Achieving this with my digital images required a lot of time and patience, and as I discovered, it was a rather difficult look to get right. When I first discovered film, I found there was a similar trend among film photographers (specifically in the wedding industry) towards a pastel color palette. If you peruse the Internet for film wedding photography, you'll find that a bright pastel look is a common theme - and to achieve it, you'll see a combination that repeats over and over: Contax 645 with the Zeiss 80mm f/2.0, Fujifilm Pro 400H, and scanning and processing by a reputable pro photo lab. While similar effects are had using other cameras and films, the results of this particular combination have become almost an almost instantly recognizable look. Many of the world's top wedding photographers, such as Jose Villa or Elizabeth Messina, have made this look very popular…..
See on www.rebeccalily.com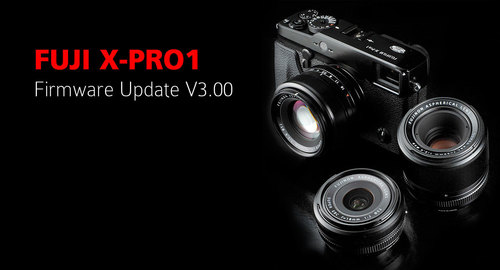 The firmware update Ver.3.00 from Ver.2.05 incorporates the following issue
1.Improvement of AF speed on most existing XF lenses.
The updated algorithm will enable AF speed to become faster with the following XF lenses:
XF14mmF2.8 R
XF18mmF2 R
XF35mmF1.4 R
XF60mmF2.4 R Macro
XF18-55mmF2.8-4 R LM OIS.
<Note>
To enjoy this improvement, firmware upgrade of those XF lenses are also required.
2."Focus Peak Highlight" function for manual focusing is added.
The function, which features on FUJIFILM X100S and X20, is added and assists accurate and sensitive manual focusing by enhancing the outline of your subject in high contrast.
3.Improvement of the method to switch magnification during manual focusing.
Press the "Command dial" to activate image magnification during manual focusing and then turning the dial in either right or left direction will enable you to alternate the magnification of 3 times and 10 times.
4.Improvement of focus accuracy in various scenes.
The focus detection algorithm is improved to provide more accurate focus for low contrast subjects and scenes containing horizontal stripes.
See on www.fujifilm.com
Before I go any further, this is not going to be a real scientific study, that is not the type of person I am.  Just looking for a good RAW developer to help me get the most out of my photography……
In conclusion, I am most impressed with the Iridient Developer's results.  The fine detail really pops out.  And it's user experience is very satisfactory.  Just a wonderful set of tools.   Capture One has the nicest color to me, an excellent set of tools (especially the adjustment brush).  But there are a few issues, as in too many steps for certain procedures.  Aperture again comes out well in the test, but I feel the former tow are better.  Adobe is like an old friend and works out good enough, until compared with the others.  The interfacing on the last two, makes them for me non contenders.
See on gambofoto.blogspot.nl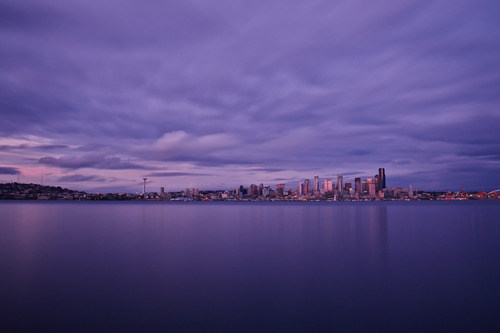 It's been a while since I wrote a technical article on photography but I've been doing so much RAW processing with the Fuji X-E1 recently that I felt compelled to share some of my experiences. Basically, this past week I've been experimenting with RAW converters and had some interesting findings which may be of use. I'll give an example photo below, processed in both Lightroom and Capture One, and then explain a little about how I've modified my workflow to have these two apps play together nicely. First, I'll provide a bit of context and say that I adore Lightroom. I recently upgraded to Lightroom 5 (mostly for the selective editing) and until this article, had been performing 95%+ of my editing with Lightroom. I have Photoshop too but since Lightroom has just kept getting better and better, I've ended up using it using LR5 for almost everything from workflow to post processing. I also print a fair amount and love it's integration with Blurb….
See on lawrenceripsher.com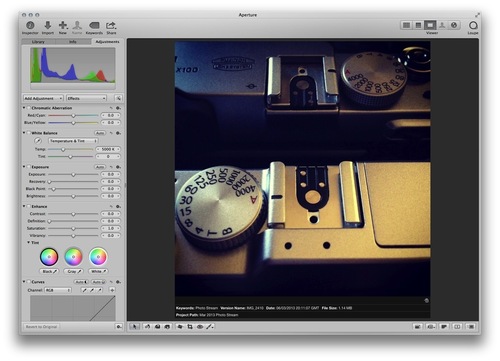 A little while ago Apple finally added support for the Fuji X-Trans series of cameras into Aperture. With their non-bayer sensor design I had previously been skeptical that it would ever happen, but as an owner of a Fuji XE-1 I was delighted that it did. The quality of Aperture's conversion was a little difficult to quantify at first. On the one hand it seems to render detail and colour much better than other converters, particularly Lightroom, and it doesn't suffer from the fractal pattern issue that Lightroom conversions seem to suffer from in fine detail. On the other hand the control of moire is not great, and you can get some pretty bad patterns and colour noise depending on the source material. Since it came out, I've been going back and forward on whether or not I prefer it to Lightroom….
See on theapertureblog.com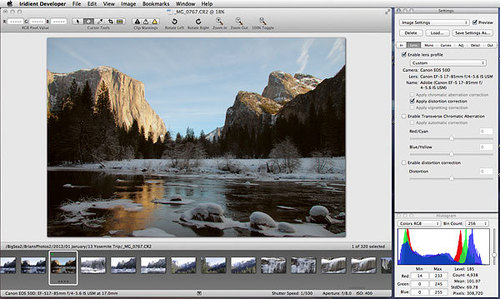 Iridient Developer 2.1.1 is now available with all new, native demosaic processing for the Fuji X-Trans models!!
This release includes support for 14 more RAW camera models, reduces memory usage of the new noise reduction algorithms introduced in version 2.1 by 25% and fixes preview display issues on Retina screens when using custom rotation and/or orientation settings. Odd noise issues with Sigma X3F images, especially from older SD models (particularly hot speckles and/or pink/magenta blocking issues) introduced in the version 2.1 update have been resolved as well…..
See on www.iridientdigital.com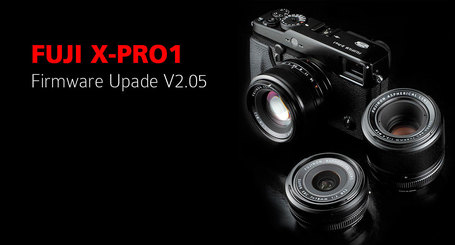 The firmware update Ver.2.05 from Ver.2.04 incorporates the following issue
Operability is improved to change settings easier and quicker by "single-hand".

"Focus Frame Selection" option is added to "Fn" (function) button.
One more "Fn" function (No.2) is added to the down key of the "Selector".
In the "Fn BUTTON" on the SHOOTING MENU, selection of "Fn BUTTON" or "SELECTOR" is added. The default setting of the added Fn function (No.2) is "Focus Frame Selection".

Function to enable "Command dial" to control aperture setting for XF lens without an aperture ring is added.
This function is for the XF27mmF2.8 and XC16-50mmF3.5-5.6 OIS which don't have an aperture ring. On the Shooting Mode, "APERTURE SETTING" is added and one of "AUTO+MANUAL", "AUTO" and "MANUAL" can be selected.
For detail of how to operate, please refer to the operation manual "Before Using This Product" bundled with above lenses.
<Note>
The "APERTURE SETTING" will be newly appeared, but it is not selectable unless either XF27mmF2.8 or XC16-50mmF3.5-5.6 OIS is attached to a camera.
Next mayor firmware update 23rd July
FUJIFILM X-Pro1 Ver.3.00, FUJIFILM X-E1 Ver.2.00
Improvement of AF speed. Improves AF speed on all existing XF lenses, thanks to the updated algorithm throughout the full range of focal length.
'Focus Peak Highlight' function for manual focusing
Improvement in 'Checking Focus' operation: how to change magnification ratio in manual focusing
See on www.fujifilm.com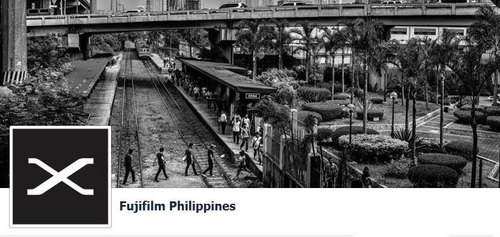 Hi Goodmorning! this is to inform you guys that the Firmware upgrade of X-Pro1 version 2.05 and X-E1 version 1.06 is coming out on June 25. Have a wonderful day.
See on www.facebook.com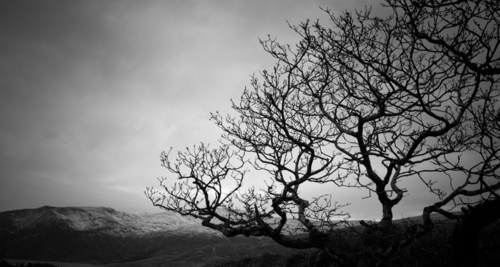 Well it is here, Adobe have released version 5 of their brilliant Photoshop Lightroom photo management and editing software.
I have been using Lightroom from the initial beta and have watched it grow from strength to strength. Just over a year ago I celebrated the release of Lightroom 4 which brought with it considerable improvement in image quality, especially when it comes down to image noise.
Lightroom 5 brings a strong focus on the photographer's workflow and some of the new tools really are brilliant, I suspect even less time in Photoshop as a result of the 'advanced healing brush' alone.
It is now possible to paint out larger areas of an image for correction but the big bonus is the fact you can be much more accurate. For example in this image I had to use a large circle to remove a bird yet the new brush means I can create a smaller circle and heal only the pixels necessary.
The vertical straightening tool is particularly intelligent in auto mode. This image was taken at the bottom of a waterfall at a slightly skewed angle to ensure all of the fall is in the shot. Lightroom was able to bring the wall forward to correct the vertical perspective…..
See on www.flixelpix.com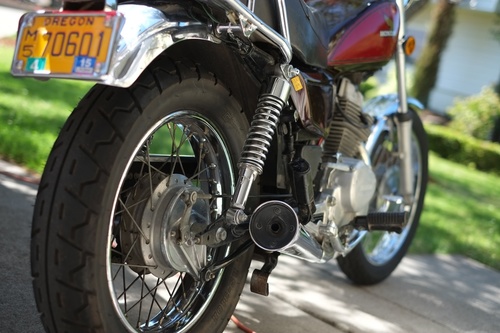 Curious about how the Fuji X series camera actually stores in the RAW (RAF) file, and how Fuji's DR mode affects the RAW file, I decided to dig into the RAW file a bit to see what I could discover. My tests here were produced using my FujiFilm XE-1, but the results should be identical to the other Fuji X cameras including the X-Pro1, X100, and X100s. The measured values and histograms were produced using RawDigger….
An important observation here is that even though stops of light are logarithmic (one stop is a doubling of light) the CMOS sensor measure light in a linear fashion and the RAW file records those values in a linear value scale. The effect is that tones in the upper-most stop of light can be described by nearly 1500 different variations, whereas tones in the lowest measured stop of light can only be described by two possible values – on or off. Because there are so many variations in the upper stops of light they can be described as "creamy" with smooth transitions from one color to another, whereas colors deep in the shadows with few variations can be describe as "crunchy."….
See on www.adrielhenderson.com