Firmware & Software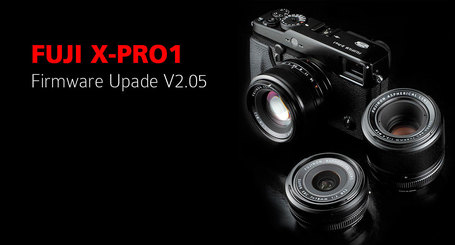 The firmware update Ver.2.05 from Ver.2.04 incorporates the following issue
Operability is improved to change settings easier and quicker by "single-hand".

"Focus Frame Selection" option is added to "Fn" (function) button.
One more "Fn" function (No.2) is added to the down key of the "Selector".
In the "Fn BUTTON" on the SHOOTING MENU, selection of "Fn BUTTON" or "SELECTOR" is added. The default setting of the added Fn function (No.2) is "Focus Frame Selection".

Function to enable "Command dial" to control aperture setting for XF lens without an aperture ring is added.
This function is for the XF27mmF2.8 and XC16-50mmF3.5-5.6 OIS which don't have an aperture ring. On the Shooting Mode, "APERTURE SETTING" is added and one of "AUTO+MANUAL", "AUTO" and "MANUAL" can be selected.
For detail of how to operate, please refer to the operation manual "Before Using This Product" bundled with above lenses.
<Note>
The "APERTURE SETTING" will be newly appeared, but it is not selectable unless either XF27mmF2.8 or XC16-50mmF3.5-5.6 OIS is attached to a camera.
Next mayor firmware update 23rd July
FUJIFILM X-Pro1 Ver.3.00, FUJIFILM X-E1 Ver.2.00
Improvement of AF speed. Improves AF speed on all existing XF lenses, thanks to the updated algorithm throughout the full range of focal length.
'Focus Peak Highlight' function for manual focusing
Improvement in 'Checking Focus' operation: how to change magnification ratio in manual focusing
See on www.fujifilm.com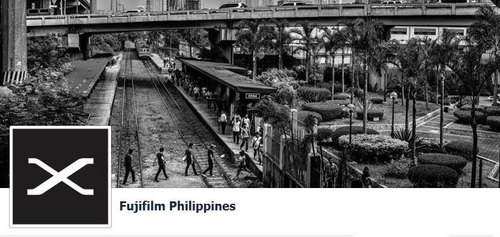 Hi Goodmorning! this is to inform you guys that the Firmware upgrade of X-Pro1 version 2.05 and X-E1 version 1.06 is coming out on June 25. Have a wonderful day.
See on www.facebook.com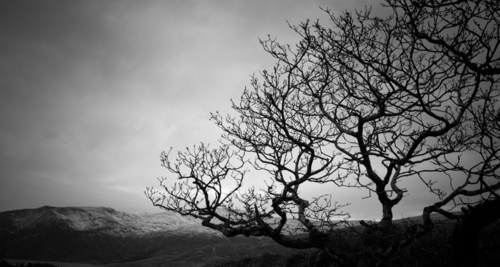 Well it is here, Adobe have released version 5 of their brilliant Photoshop Lightroom photo management and editing software.
I have been using Lightroom from the initial beta and have watched it grow from strength to strength. Just over a year ago I celebrated the release of Lightroom 4 which brought with it considerable improvement in image quality, especially when it comes down to image noise.
Lightroom 5 brings a strong focus on the photographer's workflow and some of the new tools really are brilliant, I suspect even less time in Photoshop as a result of the 'advanced healing brush' alone.
It is now possible to paint out larger areas of an image for correction but the big bonus is the fact you can be much more accurate. For example in this image I had to use a large circle to remove a bird yet the new brush means I can create a smaller circle and heal only the pixels necessary.
The vertical straightening tool is particularly intelligent in auto mode. This image was taken at the bottom of a waterfall at a slightly skewed angle to ensure all of the fall is in the shot. Lightroom was able to bring the wall forward to correct the vertical perspective…..
See on www.flixelpix.com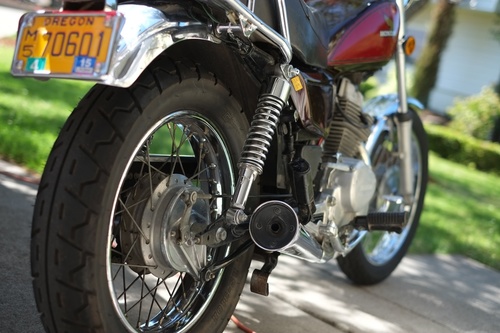 Curious about how the Fuji X series camera actually stores in the RAW (RAF) file, and how Fuji's DR mode affects the RAW file, I decided to dig into the RAW file a bit to see what I could discover. My tests here were produced using my FujiFilm XE-1, but the results should be identical to the other Fuji X cameras including the X-Pro1, X100, and X100s. The measured values and histograms were produced using RawDigger….
An important observation here is that even though stops of light are logarithmic (one stop is a doubling of light) the CMOS sensor measure light in a linear fashion and the RAW file records those values in a linear value scale. The effect is that tones in the upper-most stop of light can be described by nearly 1500 different variations, whereas tones in the lowest measured stop of light can only be described by two possible values – on or off. Because there are so many variations in the upper stops of light they can be described as "creamy" with smooth transitions from one color to another, whereas colors deep in the shadows with few variations can be describe as "crunchy."….
See on www.adrielhenderson.com

No Fuji X100s, X-E1 oder X-Pro1 support! :-( – only Fuji X10
Microsoft has announced a Raw compatibility update for Windows Vista, 7 and 8, adding support for 22 cameras. This includes the previous generation of Canon Rebel cameras, along with the Pentax K-01, Sony RX100 and the Fujifilm X10. It also adds support for the Canon EOS 6D and Nikon D600, along with 'richer' support for images shot in AdobeRGB. Windows 8 users can find the update using the Windows Update system (Update KB2836187), while Vista and Windows 7 customers will need to visit the Microsoft Download Center.
Details:
The release has richer support for images shot in the AdobeRGB color space for all supported cameras. Support was added for 22 additional cameras:
Canon: EOS 650D, EOS1100D, EOS 6D, EOS Kiss X5, EOS Kiss X6i, EOS Rebel T4i, PowerShot SX50 HD
Fujifilm: X10
Nikon: 1 V2, D600, D5200
Olympus: E-600, PEN E-PL1s, PEN-P3
Panasonic: Lumix DMX-FZ40, Lumix DMX-G2, Lumix DMX-GX1
Pentax: K-01
Samsung: EX2F
Sony: Alpha NEX-F3, Alpha SLT-A37, Cyber-shot DSC-RX100
See on www.dpreview.com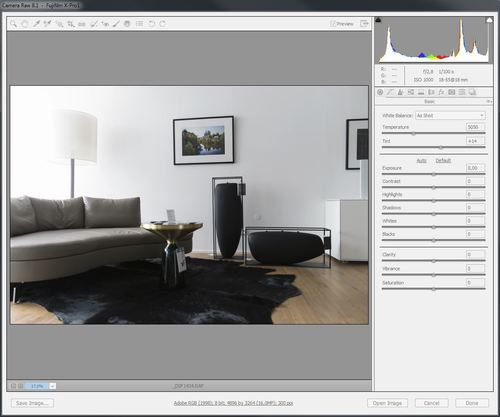 Camera Raw 8.1 is now available as a final release through the update mechanism in Photoshop CS6.  This release provides support for HiDPI capable displays, new camera and lens support and address bugs that were introduced in previous versions of Camera Raw.  Customers of previous versions of Photoshop can utilize DNG Converter 8.1 to receive raw file support for newly added cameras. Photoshop CS6 customers traditionally have received camera updates through Camera Raw 7.x releases.  This is the first time that we are providing camera support through a version of the camera raw plug-in that is a whole version number greater than the version of Camera Raw that shipped with a specific version of Photoshop. (Photoshop CS6 shipped with ACR7 and now we're providing support to CS6 with ACR8.)  As mentioned here, this change allows us to be consistent with our past policy of providing raw support for currently shipping products. However, when ACR8 is hosted by Photoshop CS6, it will not offer any of the new features described in Photoshop CC marketing materials for ACR8…..
Bugs Corrected in Camera Raw 8.1- Occasionally the Fill Light adjustment introduced artifacts. This only occurred when processing an image using the PV2010 process version.- When using the Red Eye removal tool, setting red eye darken to 100% would lighten the adjustment instead of darkening it.- Reduced the default amount of sharpening applied to images taken with the Fuji X100s camera.
New Camera Support in the Camera Raw 8.1:
Hasselblad H5D-60
Olympus PEN E-P5
Olympus PEN E-PL6
Phase One IQ260*
Ricoh GR
Panasonic LUMIX DMC-G6
Panasonic LUMIX DMC-LF1
See on blogs.adobe.com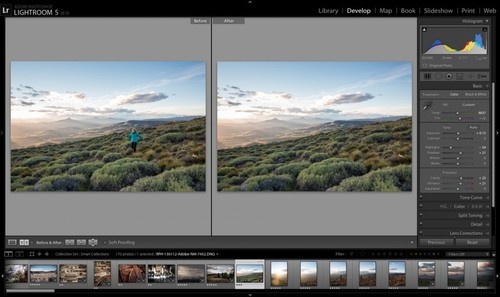 The Lightroom team is proud to announce the availability of Lightroom 5 as a standalone license and as part of Creative Cloud! Lightroom 5 is now available to try or buy on Adobe.com, and as a free update to Creative Cloud members. A number of you downloaded Lightroom 5 beta, and we are thankful for the valuable feedback that you provided during the last couple of months. Thanks to your input on our public forums, we've made more than 400 tweaks since releasing Lightroom 5 beta. It truly was a team effort that we can all be proud of. Thank you. Lightroom 5 has all of your favorite features from Lightroom 5 beta including the Advanced Healing Brush, Upright, Radial Filter, Smart Previews, improved photo book creation, and slideshows that mix video and still images. The final version of Lightroom 5 also contains several new updates including more than 400 bug fixes, the ability to share photos using the Behance Publish Service and an expanded range on the Radial Filter's feather slider….
See on blogs.adobe.com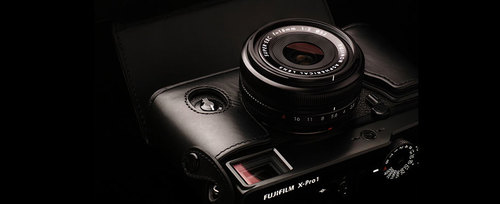 …..
Note to Fujifilm: your naming practices suck. I realize that you're stuck with 8.3 naming conventions due to the absolutely out-of-date DCF specifications that have needed updating for over a decade, but that doesn't mean you have to be dumb about your names. For example, FPUPDATE.DAT and FWUP0001.DAT. Which of these is for which camera? Plus, why is the lens firmware named the same way (FWUP0004.DAT)? And which firmware versions are these, because the numbers actually don't tell us? Someone who has both cameras ends up with duplicate and similar file names after downloading several updates and no way to tell which camera or lens the update is for.  How about XP1_204.DAT and XE1_105.DAT, and L18Z_101.DAT and L18F_101.DAT? Think that might help us users figure out what we've got if you did that? This isn't rocket science, but I have to tell you Fujifilm, you're not even practicing good rock throwing here, let alone rocket science. Yes, this is a rant. But your naming scheme is so 1970's the rant is probably long overdue…..
See on www.sansmirror.com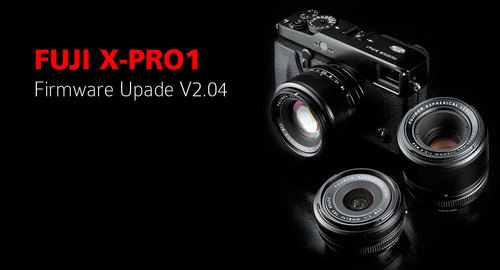 The firmware update Ver.2.04 from Ver. 2.03 incorporates the following issue
1.AF speed is improved when used with XF55-200mmF3.5-4.8 R LM OIS.
See on www.fujifilm.com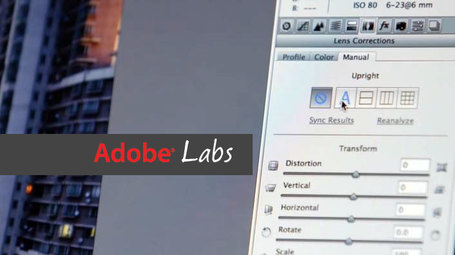 Adobe Photoshop Camera Raw 8.1 (for Photshop CS6) provides new camera and lens profile support for Camera Raw Users. The fresh revision boasts support for HiDPI monitors, new cameras and lens profiles. This is the first time that a major version (8.x) of the plug-in provides update for the previous major build (7.x). However, this ensures continued RAW support for Photoshop CS6 customers.
Keep in mind that the Camera RAW 8 for Photoshop CS6 will not provide users the new features promoted in any of the marketing materials Photoshop Creative Cloud….
See on labs.adobe.com