Firmware & Software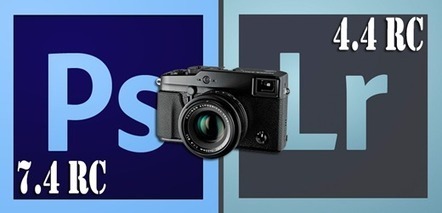 With the posting of ACR 7.4 and Lightroom 7.4 'release candidates' (RC), Adobe has updated its raw processing algorithms for Fujifilm's X-Trans sensor cameras, the X-Pro1, X-E1, X100s and X20. This move comes in response to months of online user requests for improved raw processing of the X-Pro1, Fujifilm's flagship mirrorless interchangeable lens model. It is rare that Adobe's Camera Raw team revisits its demosaicing process for previously supported cameras, so we were excited to try out this latest version with some X-Pro1 raw files and compare results to the previous version of ACR, Capture One Pro 7 and Fujifilm's own in-camera conversion. To provide some context, the vast majority of digital cameras ever made perceive color using what's known as a Bayer Color Filter Array, named after the late Kodak engineer Bryce Bayer. For its recent cameras, Fujifilm has developed its own color filter array pattern, which it calls X-Trans. The idea behind X-Trans is that its pattern repeats less often than the Bayer pattern, rendering redundant the low-pass filter that usually protects against moiré. The disadvantage of creating a non-standard color filter array (especially one that took two years to develop the demosaicing algorithm for), is that third-party software makers have to do a lot more work to provide Raw support. Adobe was one of the first third-party software makers to provide Raw support for the Fujifilm X-Pro1, but the results often fell short of the standard set by the camera's own JPEG engine, in terms of rendering fine detail. So let's see what changes Adobe has made…..
Summary:
While it's important to recognize that ACR 7.3 and earlier was certainly very usable for many types of X-Pro1 images – especially if they weren't subjected to 100% view scrutiny – there's no question that with the 7.4 release candidate, Adobe has substantially improved their raw processing for the camera's X-Trans sensor. Our hats are off to Adobe for committing the not-insignificant resources necessary to improve support for X-Trans sensor cameras with relatively limited market share. The results speak for themselves and we feel confident in saying that ACR 7.4 RC is the update that X-Pro1 users have long been waiting for. Default settings offer a useful comparison of a raw engine's demosaicing capabilities but of course you'll want to tweak these parameters to get the most out of any raw file. In re-processing dozens of X-Pro1 images with ACR 7.4 we found that they all benefited from slightly more aggressive than usual sharpening, with a higher radius value than we'd typically use. You can download the original Raw files below to try your hand with your own settings in the raw processor of your choice. Share your findings with the community in the comments section. We'd love to hear what works best for you.
See on www.dpreview.com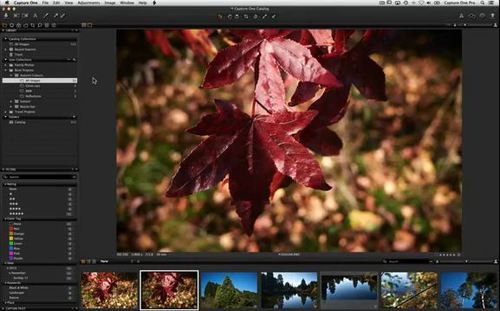 Capture One Express 7 offers dedicated photographers a revolution in image quality. You get precise colors and incredible detail from tailor-made camera profiles that bring out the best in your camera. It is a powerful tool containing flexible photo management, essential adjustment tools and fast performance in one integrated package.
Capture One Express Released with X support.  1/3 the price of Pro!
Thx to Dave Jones for suggestion :-)

Introduction to Capture One Express 7 | Phase One



See on www.phaseone.com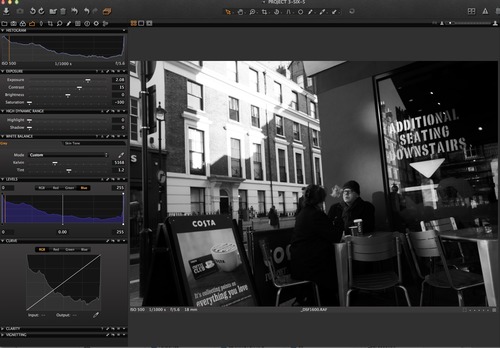 So as day 50 feels like an achievement I thought I would use a couple of photos I took today and discuss my process, from taking the photo to uploading it on my blog! I am by no means an accomplished street photographer having only done it since I started this blog, but I thought some people may like an insight into the way I work my images. I will start by posting today's two images as they were SOOC (straight out of camera) with no adjustments at all. So here they are!
As you can see from the movement between the two images I saw my subject from across the street and approached. I snapped the first shot and incorrectly guessed my range, I could have been closer, the 18mm lens does give you a lot of space, I think sometimes the 35mm would yield me more shots as you can stay further away. As I rounded the corner I fired off another shot. Here I will highlight a mistake, I failed to change my shutter speed from my previous shots in my rush to capture this. This is why they are so dark, although I will say that this high speed shutter helped as I was walking and shooting from the hip. I now shoot all my street photography with the X-Pro1 set to manual focus, effectively setting a focus trap, its usually between 3-4ft. I have found this distance gives the greatest results, especially if I can get my f-stop around 5.6. Another bonus of the X-Pro1 great photos from the ISO range enabling faster shutters and better f-stops. After I was a safe distance from the subject I had a look at the spoils on my screen, I knew instantly i had some images for today's post. At first glance they may not seem great, especially the first one, but i could see something in there I could pull out! This is where the Fuji X-Pro1 file quality really helps. You need the right tools for the job and I always use Capture One Pro, it has its frustrations and yes it does crash a lot but its worth your patience. The process engine is superior to that of Adobe Lightroom in my opinion. I have worked for the last 6/7 years retouching and assisting on the sets of huge advertising campaigns and have never seen or heard of anyone using LR, Capture One would appear to be the industry standard alongside Apple and Eizo products. So from here I get my RAW files into Capture One and begin to see where they want to go and how far I can push and pull them. I would usually process out a file really flat and neutrally balanced and I always disable sharpening too as find it damages the file quality. I will share with you the settings I applied to the shots, I took them in the direction I wanted to go, nothing complicated at all, just exposure adjustment, contrast and desaturation. Keeping it simple seems to work for me! ….
See on roughly365.wordpress.com

Having used, and loved my new Fuji X-E1 with the "kit" lens XF 18-55 f2.8, I decided to try and create a lens profile to use within Adobe Lightroom (or camera Raw). I used Adobe's Lens Profile Creator available for download. Feel free to download it here, and comment if you find any problem.
EDIT (02/15/2013):
I managed to recreate the profile using a much wider set of pictures, with all focal settings (18-23-35-55mm) and f-stops (2.8-4.0-5.6-8.0-11.0)
Please re-download the profile (same link in this page) to have a (hopefully) much better performance throughout the lens' range.
See on www.riccardogabbana.com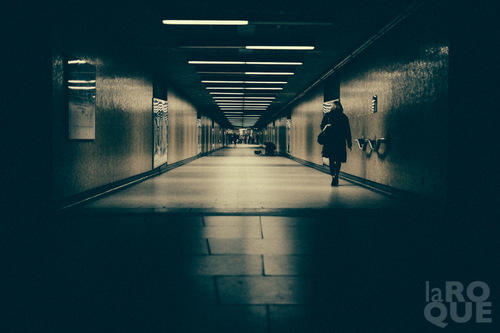 Sometimes I can't resist shiny things. I get fixated, like a dog with a stick. And dammit, the guys at VSCO just know how to present their wares and make everything they create simply drool worthy. Last night I heard about the new VSCO Film 03 release and headed to their website, with the firm intention of NOT purchasing anything. I was simply curious. Ten minutes into it I was hitting the buy button. To be honest, a lot of that had to do with the fact that they've now added Fuji profiles to this pack. Yup, along with Nikon and Canon specific presets we now get X-cameras support — complete with native film profiles when applied to raw files. I really wanted to test this. This new offering is all about instant: digital emulations of Polaroid, Fuji and Impossible Project instant films.  As always the visual material used to present the various possibilities of this new pack is, frankly, amazing. I dare you to check out Jeremy Cowart's page and not feel a sudden urge to fill your shopping cart.
The presets are divided into two main categories: Consumer and Professional. The Toolkit this time focuses on elements commonly associated with instant films such as grain, blur, tone and vignetting; these can be stacked on top of the emulations themselves. But while the promise of one click processing may be alluring, you'll need to put in the time to learn how to control and tone down the results. Otherwise it can easily become slightly "instagramish". But this, in my opinion, is true of all the VSCO Film packs. I still believe that if you're willing to analyze how these looks are achieved, by examining the tone curves, the colour mixes and calibrations, they become a fantastic learning tool. Plus, you'll gain the ability to wield your own looks based on the painstaking work these guys have put in. A final word on the Fuji profiles: man, this opens up some serious possibilities. When working with RAF files you now have the added option of switching film profiles in Lightroom's calibration pane. This is a very interesting tool to play with, as each film contains its own contrast and colour curve. Change the film, change the mood. My only hope is that they add this support to the previous film packs in an eventual update. I haven't had a lot of time to put in but I revisited some images to test things out. I'm including these below. VSCO Film 03 Instant is available for Lightroom and ACR 7. It's discounted 25% for the next two weeks and if you already own another VSCO Film pack you get the usual customer loyally discount as well — so 50% off in total. Damn those shiny things…..
VSCO FILM 03 for Adobe Lightroom 4
See more pictures on www.laroquephoto.com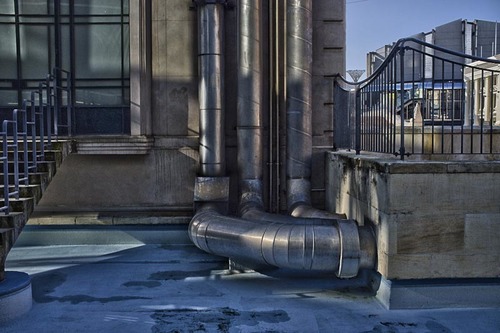 There are times when a great product just needs time to mature and grow, before it makes its way out into the world. Some time ago I received an email, inviting me to try a new RAW converter which was in Beta. My computer froze, coughed and then spat it out. But that was then and this is now. In the intervening period, Oloneo PhotoEngine  grew up, shook off its birthing issues, and came of age. The butterfly which emerged from the chrysalis is shiny, polished and highly competent.

Background

When I began using the Fujifilm XPro-1, there were few processing applications available for it, and at the time only the native Fuji software and Adobe PhotoShop Lightroom supported it. On the one hand the Fuji supplied software, their own take on Silkypix, provided sharp rendition of detail but was prone to a mottling problem in midtone areas; on the other hand Adobe PhotoShop Lightroom provided sharp edges but was prone to smearing micro-detail. For a long time I wondered why, but a recent comparison test by Sean Reid (paywalled), gives an insight into how Adobe have worked  around the problem presented by a unique sensor. Their workaround uses an embossing effect to give the illusion of sharpness. Now however there are more applications on the market to deal with the problems presented by the almost-analogue nature of the Fuji sensor. Recently, Capture One released a version which supports the X-Trans sensor. More and more application developers are coming to the X-series party. Oloneo PhotoEngine is the brainchild of a small company based in Paris, France, whose developers are working on a heavily-crowded stage, with a wide range of raw converters and processing software available to all of us. So why would you look at this particular product? There are reasons. I recently downloaded a copy of the application, and for the last month or two I have been getting into it. And, for those of you who want the answer upfront, rather than at the end, I am impressed…..
See full article on www.thistonybridge.com
The firmware update Ver.3.2.13.0 for Windows incorporates the following issues:
Applicable models for the raw file converter are added as follows
FUJIFILM X-E1 / XF1 / X-Pro1 / X-S1 / X10FinePix X100 / F800EXR / F770EXR / F775EXR / F600EXR / F605EXR / F550EXR / F505EXR / HS30EXR / HS33EXR / HS20EXR / HS22EXR
See on www.fujifilm.com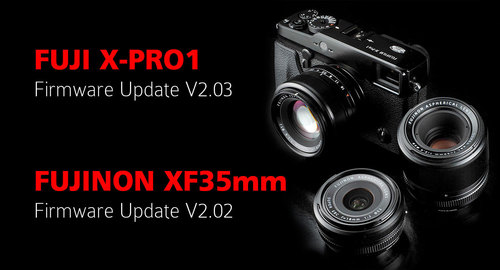 FUJI X-PRO1 V2.03
The firmware update Ver.2.03 from Ver. 2.01 incorporates the following issue
Adding the compatibility with "XF14mmF2.8R"
You will get the full performance of "XF14mmF2.8R", including Manual Focus function.
Improvement in performance

(1) Accuracy of auto focus performance has been much improved under a various shooting condition. Shooting with XF35mm lens, Shooting for the target with relatively high frequency, One-push AF by pressing AE-L/AF-L button,

Notice
To enable more accurate AF performance with XF35mm lens, please update the firmware of your Fujinon XF35mm lens at the same time. Firmware version must be Ver 2.02 or later.

(2) Improvement of unexpected pixels recorded in the top far-left taken with XF18-55mm Lens under the condition of middle range focal length.
FUJINON XF35MM
The firmware update Ver.2.02 incorporates the following issue:
This update will improve the accuracy of auto focus function for various shooting condition.
See on www.fujifilm.com
Capture One v7.0.2, the latest version of Phase One's image management and Raw conversion software, includes support for Fujifilm's X-Trans cameras. Given the trouble this non-Bayer design has caused for third-party Raw converters (it remains to be seen how many will ever offer support), this has caused a lot of excitement in the Fujifilm community. So, just how well does Capture One do, and how significant is the problem , in the first place? To provide some context, the vast majority of digital cameras ever made perceive color using what's known as a Bayer Color Filter Array, named after the late Kodak engineer Bryce Bayer. For its recent cameras, Fujifilm has developed its own color filter array pattern, which it calls X-Trans. The idea behind X-Trans is that its pattern repeats less often than the Bayer pattern, rendering redundant the low-pass filter that usually protects against moiré. The disadvantage of creating a non-standard color filter array (especially one that took two years to develop the demosaicing algorithm for), is that third-party software makers have to do a lot more work to provide Raw support….
"As you can see, Capture One's color response is much closer to the camera's results than Adobe's default profile. The default results are also substantially more sharpened than the JPEGs are. In comparison with the camera JPEGs, there are hints of the same brushstroke effect that Adobe Camera Raw produces, though not to the same degree and mitigated, perhaps, by the better color response."
See full article on www.dpreview.com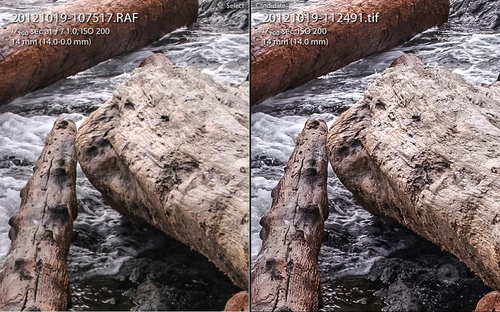 Today Phase One released an update for Capture One to support the FujiFilm X-Trans formats. This includes both the X-Pro1 and the X-E1 cameras.
I've been testing them out the last couple of weeks and been very pleased by the results. Although I'm hesitant to call it perfect (my own workflow still yield slightly better results in resolution) I'm pleased at least to say that there's a professional raw processor that supports the FujiFilm X-format that has the same workflow efficiencies as Adobe Lightroom. It resolves much of the nagging issues that some users complain about using Adobe Camera RAW or Lightroom, and yields the professional and user friendly software of Capture One.
I've also used the latest Capture One (7.0.2) for several weeks with my Canon EOS 5Dmk3 files as well and there were no real surprises there, however the support for full tethering has been improved which was one of the earlier problems with the initial release of Capture One 7.0.
Adding support for the FujiFilm file format seemed to be a top priority by Phase One and this is certainly welcome considering the detail smearing that seems to plague any processor that seems to use the traditional processing on the FujiFilm files.
With this new player on the game, we now have all but DxO Optics as major raw processing engines that fully support the format, however rumour has it that Adobe is working on a new ACR 7.3 that will introduce some improvements to the X-Pro1 and X-E1 files in the coming months.
Regardless, the results speak for themselves. I found that Capture One not only improves in details, but also prevents some colour smearing which seems to be another issue in the Lightroom files (look especially at the log on the lower left where the log has lost a lot of wood grain details).
The dynamic range controls have also been improved from Capture One 6 to Capture One 7 which is a big upgrade, but also in comparison to Adobe Lightroom seems to have less clipping and noise issues when pushing those functions to extremes.
Now not everything is perfect here. There's still issues with Capture One and the details. Moire seems to be an issue that causes an unusual maze like pattern to appear in specific textures and still some smearing of details happens. However the great news is that it smears at a much higher detail rate over Adobe's implementation of these files.
I discussed the issues with Phase One over the past couple of weeks and have been sharing my own findings, and one of the simple ways to combat this issue is to turn off the Details slider in Noise Reduction Advanced (or reduce this). This seemed to correct for some of the smearing of details that is set by default.
I'm hopeful these minor issues will be resolved in the next version of Capture One, but for now, it's very nice to have a professional RAW processor that at leasts matches the output quality of the JPG files out of camera, with far more flexibility found in RAW processing.
See more pictures on frontallobbings.blogspot.de