Firmware & Software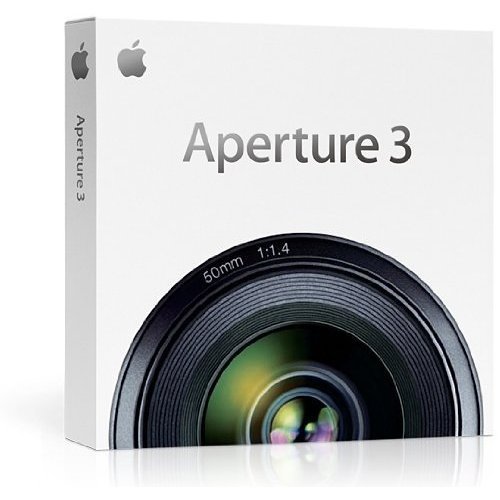 This update adds RAW image compatibility for the following cameras to Aperture 3 and iPhoto '11:
Fujifilm X20
Fujifilm X100S
Fujifilm X-E1
Fujifilm X-Pro1
For more information on supported RAW formats, see http://support.apple.com/kb/HT5371.
See on support.apple.com

At the launch of the XF55-200mmF3.5-4.8 R LM OIS lens, Fujifilm will upgrade the firmware for both the X-Pro1 and X-E1 cameras. Thanks to a new algorithm, the firmware will be able to harness the full capability of the lens enabling both cameras to search the contrast AF quickly throughout the full range of focal length. The focus speed will be as fast as 0.7 sec. even if it searches from infinity to the Minimum Object Distance at the telephoto end. By upgrading your X-Pro1 or X-E1 with new firmware you will also improve the AF speed with other existing XF lenses.

*** The firmware will be available to download from www.fujifilm.com nearer the launch of the XF55-200mmF3.5-4.8R LM.
See on www.fujifilm.com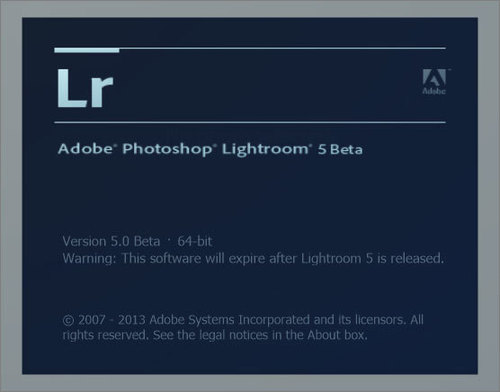 A little more than a year ago, Adobe released its most recent major update to Photoshop Lightroom — the company's flagship photography workflow application — after a two-month open beta program. Today, the company takes the wraps off a beta release of the followup, continuing a tradition of public beta that stretches right back to Lightroom's formative days. The latest Lightroom 5 betabrings several interesting new features, including a radial gradient tool, a more advanced healing brush and a clever automatic perspective correction tool. But for our money, the feature which stands out is support for offline image editing, or what Adobe calls Smart Previews.
If you're one of the many photographers who take advantage of Adobe's license terms allowing use of a desktop and laptop on the same Lightroom license, chances are you've hit a certain dilemma. You're out in the field with the laptop, yet you want to browse your existing catalog and perhaps tweak a few photos — but you've not brought the catalog's contents with you. The laptop drive doesn't have enough storage space for all your photos, and you didn't think you'd need to carry your bulky external drives with you. Or perhaps you're not even using external drives — maybe your catalog is shared across the network from your desktop machine. Either way, you don't have access to the files you need. That's the problem Smart Previews aims to solve. Lightroom 5 public beta can automatically generate reduced-resolution copies of your images on external drives and network shares, suitable for the smaller storage space available on your laptop. And it will let you edit these images just as if the files were online. Of course, some edits won't be meaningful on reduced-res previews. For example, you'll likely want to forgo tools like noise reduction and sharpening, where information at the pixel level is key. However, for many tools such as cropping, tweaking color and so on, that reduced-resolution file will still be enough to get the job done, or at least to get you in the ballpark while an editing idea is fresh in your mind. The clever bit happens when the offline media comes back online — go back into the images, and your edits are applied to the originals automatically. This is very clever stuff, and something we have a feeling many photographers will welcome with open arms…..
See on www.imaging-resource.com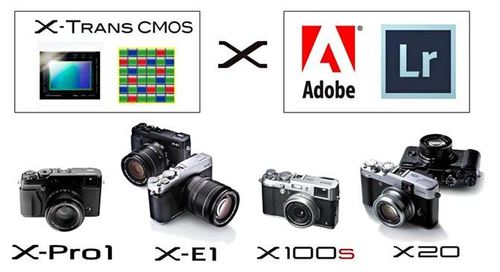 FUJIFILM Corporation (President: Shigehiro Nakajima) announced that Fujifilm and Adobe Systems Incorporated have been working together to improve image processing of X-Trans and EXR-Sensor based raw captures. X-Trans CMOS has a new type of sensor filter array developed by Fujifilm to improve image quality. The release of Adobe® Photoshop® Lightroom® 4.4 and Adobe Camera Raw 7.4 today offers significant improvements in the processing of X-Trans raw files for the X100S, X20, X-Pro1 and X-E1, resulting in better Moire reduction and enhanced performance in color reproduction. "We worked closely with Fujifilm to increase the quality of image processing of X-Trans and EXR-Sensor based raw captures," said Tom Hogarty, group product manager, Adobe. "Lightroom 4.4 and Adobe Camera Raw 7.4 demonstrate the results of this cooperation and provide remarkable improvements in the raw file rendering." Lightroom is the essential digital photography workflow solution, helping amateur and professional photographers quickly import, manage, enhance and showcase all their images within one application. The Photoshop Camera Raw plug-in provides fast and easy access to raw image formats produced by many leading digital cameras.
See on www.fujifilm.com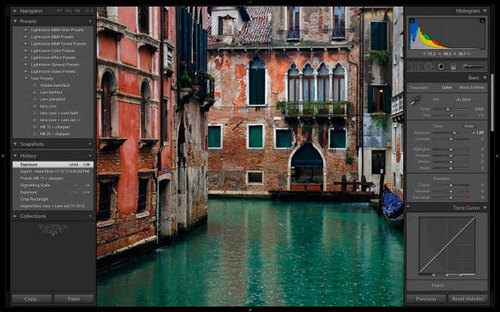 Lightroom 4.4 is now available as a final release on Adobe.com and through the update mechanism in Lightroom 4.  The goal of this release is to provide additional camera raw support, lens profile support and address bugs that were introduced in previous releases of Lightroom. Changes to Existing Camera Support:Lightroom 4.4  includes a correction to the demosaic algorithms for Fujifilm cameras with the X-Trans sensor.
This specifically impacts the following cameras:
Fujifilm X-Pro1
Fujifilm X-E1
Fujifilm X100S
Fujifilm X20
See on blogs.adobe.com
Google recently announced the opportunity to purchase the entire suite of Nik software modules for the bargain price of $149. This bundle originally cost $500, putting it outside the price range of all but the more serious photographers with deeper pockets. At $149, however, this suite will appeal to a much broader range of photographers. Nik's $149 suite represents one of the best values relative to photo editing software. I would strongly urge people to capitalize on this pricing while it lasts.
See on www.niksoftware.com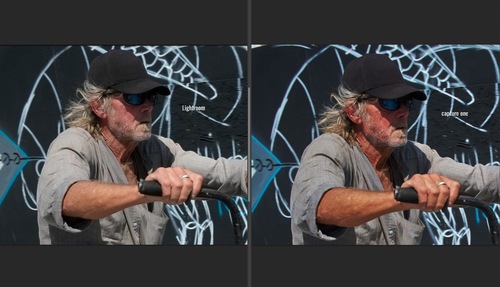 It's been a while since I posted something on my blog. I needed a little break from photography and time to reflect last year! I have been on the road for more than 6 months lately. It was an exciting and fantastic year! I got a contract with a press agency, shot at the Olympics in London, the US-elections and switched my gear from Leica M to Fuji X-100 & Fuji X-Pro1. The x-Pro 1 is not a Leica – honestly I miss my Leica from time to time – but the xPro is a trusty partner in nearly all situations. But there is one thing that I don't like with the x-Pro – working with the RAW files! I used to work with Aperture. But till now they don't support the RAW files of the x-series of Fuji. I hope that this will change with the upcoming Aperture X ! There are so many rumors with Apple releasing the new Aperture X – but I finally came to the point that I am not willing to wait anymore!  With the x-series, I switched from Aperture to Lightroom. I have never been a huge fan of Lightroom – I never liked the interface – but with every software there are pro's and con's. So I tried to make the best of the situation to get along. I have to admit – I have never spend so much time editing my files! Till now, after hours of editing I still don't get the look I want with Lightroom. It really sucks, cause usually I uploaded my Leica DNG files, edited a bit the curves and that was it. You can imagine that I was very excited when Capture Oneannounced the support of the x-files! I downloaded the trial version and I tested C1 for a few weeks. All I have to say – it is such a relief! The RAF files are looking great! The colors, the details & skin tones of the pictures look amazing! Here is a comparison of 2 random shots from Venice Beach last year. RAF files straight out of the camera – not editing at all. The jpegs look great in Capture One, but I have to admit, that I do like the Aperture file a bit more. So finally after months and weeks I came to the decision that I will work with Capture one & Aperture! Capture One – because of the fantastic RAW Converter & Aperture for the interface, the file managing and the plug-In's (VSCO, Nik Software) I use. I know that Capture One is not cheap at all and again I have to get used to another software – but at the end of the day I want to achieve the best result for a picture within a minimum of time. I know it will take a bit of time to get used to Capture One – but there are fantastic Online Tutorials on youTube and everything looks pretty easy so far. I also like that u can switch the interface & tools the way you prefer it. For me – my Odyssee has ended and I feel pretty good with my decision. I hope I could help some of you who are in a similar position but at the end of the day it is a personal question of the preferred look and feel! ….
See full article on nicolestruppert.com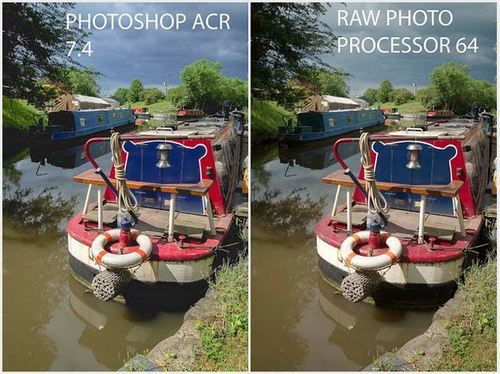 I've done a comparison on a Fuji X-Pro 1 file using The new Photoshop ACR 7.4 and Raw Photo Processor 64, the excellent Mac platform raw converter. Different software but I processed each with no sharpening added and only added a slight amount in Photoshop later. I used the same values for each file. Click on the link for the full-size high-res file. As many who have tried the new ACR are saying, the files are slightly softer than they were before, but unlike the previous ACR conversion, it is now possible to add sharpening to these X-Trans files without creating unpleasant artefacts. RPP still produces slightly sharper results to my eyes, but there isn't a lot in it.
After waiting a long time to see this, I spent yesterday working on some X-Pro 1 files and it was pleasing to see the results. I have been so frustrated by the fact that I knew that there was more in the files, but was unable to get to it. RPP is great and I recommend it, but Photoshop is the cornerstone of my processing workflow and I know it well and how to get what I want from it. So for any camera I use, proper support is essential. It is now finally available.
So what went on? Was this a spat between Fuji and Adobe? Did Adobe just take their time to get round to this? We will never know the whole story, but it has been a long wait. As you know I baled out on the X-Pro 1 early when it looked like there wasn't going to be decent ACR support and I've had lots of files sitting on my hard drives that I haven't done much with, since I wasn't keen to upload what I considered to be sub-standard versions to my picture libraries. I can now get some really nice files from my original raws and they do have a different 'look' to conventional bayer sensor files.  With the ACR conversions and indeed with the RPP ones as well, there isn't that classic non-AA filter look. But then with the different sensor array I'm not sure that there would be. What is extraordinary is the ability to produce 'clean' files at high(er) ISO's. I believe it would be perfectly feasible to shoot high-quality landscape at ISO 400 and even ISO 800 with an x-trans sensor and I'm seeing a 2-stop improvement in noise levels over virtually everything else I use. This has all sorts of advantages in terms of narrower apertures and higher shutter speeds when shooting in good light, which for what I do is a good thing.
I've been very critical of this whole raw conversion saga and indeed seem to have developed somewhat of a reputation as a 'Fuji basher', but my only concern was to see a realisation of the FULL potential of these files. We do now have that and I'm glad to become a Fuji X-Trans enthusiast at long last. But lets be honest, its been a long and unnecessary wait and thats not really good enough.  For those who had the patience to stick with it, welcome to your new camera!
See on soundimageplus.blogspot.fr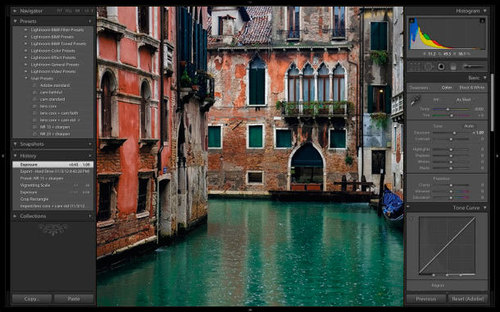 Lightroom 4.4 Release Candidate includes a correction to the demosaic algorithms for Fujifilm cameras with the X-Trans sensor.
This specifically impacts the following cameras:
Fujifilm X-Pro1
Fujifilm X-E1
Fujifilm X100S
Fujifilm X20
New Camera Support
The following new cameras are now supported:
Canon EOS 1D C
Casio Exilim EX-ZR700
Fujifilm X100s
Fujifilm X20
Hasselblad Lunar
Leica M
Nikon 1 V3
Nikon 1 S1
Pentax MX-1
New Lens Profile Support:
Canon 24-70 f/4L IS
Sigma 18-250mm F3.5-6.3 DC MACRO HSM
Sigma APO MACRO 180mm F2.8 EX DG OS HSM
Sigma 35mm F1.4 DG HSM A012
Sigma 17-70mm F2.8-4 DC MACRO OS HSM C013
Fixed Issues
The following issues have been fixed in Lightroom 4.4 release candidate:
The crop overlay tool resized incorrectly when used in conjunction with the "Constrain to Crop" checkbox in the Lens Correction panel
Background graphics were not correctly rendered within the Book Module
The supplied lens profile for the Sony RX-1 did not contain vignette information
Previews of photos in portrait orientation were blurry when viewed in the filmstrip in the Develop module. (Mac only)
Stack badges displayed the wrong count when creating new stack that included a preexisting stack.
The Filter scrollbar within the Library module was not rendering properly.
See on labs.adobe.com