Firmware & Software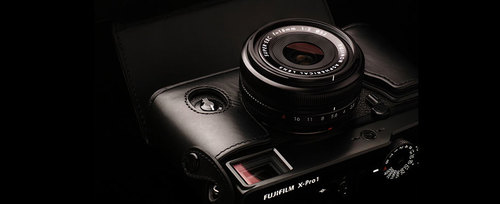 …..
Note to Fujifilm: your naming practices suck. I realize that you're stuck with 8.3 naming conventions due to the absolutely out-of-date DCF specifications that have needed updating for over a decade, but that doesn't mean you have to be dumb about your names. For example, FPUPDATE.DAT and FWUP0001.DAT. Which of these is for which camera? Plus, why is the lens firmware named the same way (FWUP0004.DAT)? And which firmware versions are these, because the numbers actually don't tell us? Someone who has both cameras ends up with duplicate and similar file names after downloading several updates and no way to tell which camera or lens the update is for.  How about XP1_204.DAT and XE1_105.DAT, and L18Z_101.DAT and L18F_101.DAT? Think that might help us users figure out what we've got if you did that? This isn't rocket science, but I have to tell you Fujifilm, you're not even practicing good rock throwing here, let alone rocket science. Yes, this is a rant. But your naming scheme is so 1970′s the rant is probably long overdue…..
See on www.sansmirror.com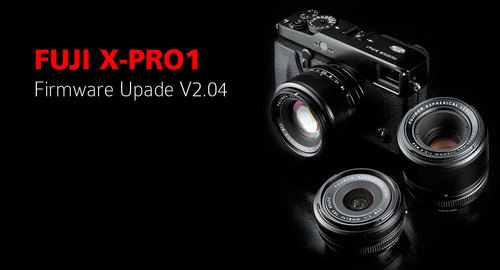 The firmware update Ver.2.04 from Ver. 2.03 incorporates the following issue
1.AF speed is improved when used with XF55-200mmF3.5-4.8 R LM OIS.
See on www.fujifilm.com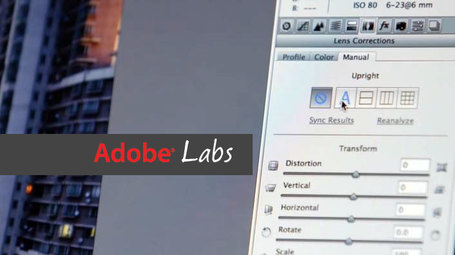 Adobe Photoshop Camera Raw 8.1 (for Photshop CS6) provides new camera and lens profile support for Camera Raw Users. The fresh revision boasts support for HiDPI monitors, new cameras and lens profiles. This is the first time that a major version (8.x) of the plug-in provides update for the previous major build (7.x). However, this ensures continued RAW support for Photoshop CS6 customers.
Keep in mind that the Camera RAW 8 for Photoshop CS6 will not provide users the new features promoted in any of the marketing materials Photoshop Creative Cloud….
See on labs.adobe.com


By now you have probably heard about Adobe's decision to stop development of Adobe Creative Suite (which includes such software as Photoshop and Illustrator) and move to a completely different subscription-only model. In short, Adobe does not want to sell packaged versions of its software anymore and wants you to instead pay for select software packages or the whole Creative Suite on a monthly basis. For example, today you can purchase Adobe Photoshop CS6 for $599 and own the software, which means that you can install it on your computer and use it whenever you want without limitations. With the new Adobe pricing strategy, you will no longer be able to purchase Photoshop that way – you will have to get a $20 per month subscription for using Photoshop alone (or $50 for the whole Creative Suite). There will be no other option. Software will be delivered over the Internet and once you get it installed, it will make occasional requests over the Internet to Adobe.com to verify your subscription level. Creative Cloud will work the same way that CS6 works today, except it will require an active subscription. When traveling without any Internet connectivity, the software will work for a limited amount of time (something like 30 days) before ceasing to work and requiring you to connect to the Internet.Our readers might be wondering what we at Photography Life think about Adobe's new pricing policy, so here is my personal take. I think this is by far the most arrogant and selfish decision on behalf of Adobe. While I actively use Photoshop, Illustrator and Lightroom software for my work, I am already considering alternatives at this point. Not because I find the pricing to be too high, but because I think what Adobe is doing is simply wrong. Read on to find out why.
…..
What Adobe should have done, is give its customer two options – a boxed version with an upgrade path, essentially continuing the Creative Suite line, and a choice to go to the cloud. People that would benefit from collaboration and other benefits of the cloud would choose a subscription model, while everyone else would stay happy with their "owned" copies of the software.
See on photographylife.com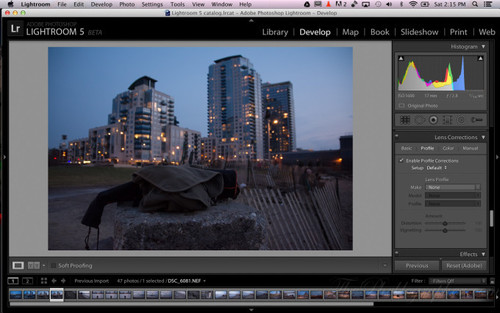 With today's announcement of Adobe Photoshop CC and the previous announcement of Adobe Lightroom 5 Beta, we have a very good idea of who each product is tailored to. However, many people don't know if they need Photoshop or Lightroom–and many by default just end up purchasing Photoshop. But if you're trying to figure out which one is for you, here's a quick guide that won't get too technical.
For those just stepping into the world of photography, you'll very quickly get blinded by the term, "I'll Photoshop it." While the program allows for lots of work to be done on an image, keep in mind just that–the emphasis is on one image. That is generally good for:
A retoucher working very heavily on a set of images but focusing on one at a time.
A wedding photographer needing to fully edit 200 images before shipping them off to the couple
Commercial photographers working to ensure that their client has the best image they possibly can deliver
Working with images where you'll need to insert text and all.
Remember though, if you're shooting loads of images, culling through those picture and editing each is going to be a tedious process that will eventually eat away at your computer's RAM……
See on www.thephoblographer.com

While it may have taken around three years to do so, Adobe is finally giving a sneak-peek at some high-end photo-editing software for the iPad. The app previewed – which seemed to be quite in the beta stages – would be something along the lines of an iPad equivalent of Lightroom, obviously a bit limited with editing, due to horsepower constraints. Tom Hogarty, product manager for Lightroom, previewed an early prototype of the application on Scott Kelby's The Grid.
There's no promise as to when the app will ship or how it will fit into their current RAW image workflow right now, but for now, I'm sure many – myself included – are happy to see a working prototype. Below is a list spelled out by CNET as to some details Hogarty laid out.
The ability to edit photos taken in raw photo formats, including Lightroom develop-module parameters like exposure, clarity, shadows, highlights, and white balance. • Cloud-synchronized editing so that changes made on a tablet arrive on the same photo on the PC. • The ability to zoom all the way to 100 percent for checking photo focus and details.
Another quote worth noting is in reference to his own, personal desire to be able to sort, flag, and/or reject photos within the app. To this, he said "I spend couple hours computing on the train," he said "I'd love to be able to sort and select images."
Adobe seems to be stepping up their game more and more, especially since the rise of Creative Cloud and seeing their actually working on apps for organizing and editing RAW images on-the-go is another step in the right direction. One possibility I can think of as to how Adobe can minimize CPU strain on mobile devices (which in turn drains the battery faster) is to utilize a feature they're implementing into Lightroom 5, which is "Smart Previews." From our news article on the Lightroom 5 beta:
This feature creates smaller, lossy .DNG images of your full-sized RAW files on your computer, keeping them as previews in a cache of sort.
If they were to include this ability in the application, you could edit a smaller, iPad optimized .DNG and once the photos are uploaded to your computer, the .xmp information could be transferred over to the full-sized image. It's a rather obvious solution, albeit one which Hogarty didn't quite hit on. It will be interesting to see what features make it and what features are specialized for the mobile workflow. It's worth noting the images shared within this article are of the prototype meaning little to no UI design is implemented, which is why it looks much more complicated than we can expect the final product to be whenever it does go live.
See on twoeight.co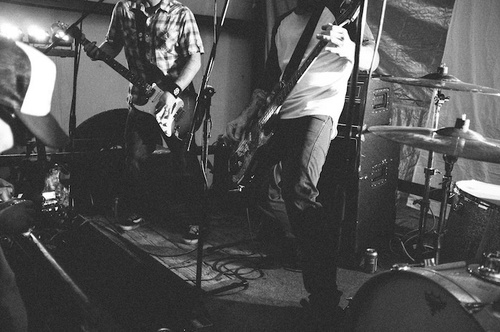 We've updated VSCO Film 02 for LR 4 and ACR 7 to include Custom Camera Profiles for Fujifilm professional cameras, including the X100S, X-Pro1, X-E1, the X100 and the X10. If you are an owner of VSCO Film 02 for LR 4 or ACR 7, this update is FREE. Login to your vsco.co account and re-download the Film 02 pack. If you don't own VSCO Film 02, it is 15% off till end of day Friday, May 3rd, 2013. Additionally, as an owner of VSCO Film 01, Film 03 and or VSCO Keys, you are eligible to receive an additional 25% off with your VSCO Loyalty Discount. We've also updated the Film 01 and 03 for LR4 and ACR 7 to include support for Fujifilm's outstanding X100S. Login to your vsco.co account and re-download and install the respective pack. For more details on how to update your existing VSCO Film pack with the new Fuji Profiles, check out this article in FAQ. Provided below are a collection of spectacular sample images by Jonathan Percy, a photographer and producer based out of New York. Jonathan is currently an Executive Interactive Producer at the advertising agency BBDO & shares his personal imagery on his blog. All of Jonathan's images below were processed with VSCO Film 02, utlizing the Fujifilm Custom Camera Profiles.
See on vsco.co
The other day while going through my blog reading, I happen to come to Lloyd Chambers web site http://diglloyd.com.  Which I must say is a very good review site, albeit a paid subscription is required.  Mr. Chambers had a done a recent review of the new Fuji X100S. It appears Mr. Chambers is not a fan of the Fuji X-Trans sensor, which appears in the new X100S, X-Pro1 and XE-1.  There are plenty of examples in his review showing "artifacts" or smearing of fine detail.  The examples include a piece of worn fabric, a paper label form a bottle and a leafy scene all presented at "actual pixel size", which I take to mean at 100%.  These appear on the "free"part of his site, dated 23 April. Later on I visited Ken Rockwell's site  http://www.kenrockwell.com  where I noticed he had also done a recent review of theFuji X100S.  In the review there were also examples, which looked entirely different then from diglloyd's.  Even though there were some similar examples (e.g. a rope net and a brocade like fabric, both which can be viewed at 100%) there isn't any of the smearing of fine detail that diglloyd's has shown. Now let me make this clear, I am an owner of the Fuji X-Pro 1 and I do love my camera.  It may not have the professional build quality of a Leica.  Nor is it the end all camera.  But it is a joy to use and produces some pretty good files.  The X-Pro 1 has been in my possession for over a year now.  So it is safe to say I do know a little about the camera.  As of yet I have not experienced the same effects from "artifacts" or smearing of fine detail that Mr. Chambers has shown.  Really! To try and at least bring to rest in my mind I decided to do a little test.  In thinking about this test, I chose four pieces of material, that I thought would present some difficulty to the sensor's ability to avoid smearing and or moire effect.  In addition I chose red material as I thought this would also test the sensor. Shot in RAW and Fine jpeg.  For the test I used four different RAW converters; Adobe Camera RAW 7.4, SilkyPix which came with the Camera, Raw Photo Processor 64 and Apple's newest update to Aperture.  Along with a SOOC jpeg.
See on gambofoto.blogspot.de
Adobe has released the first beta version of their popular photo editing and library management tool – Adobe Lightroom, which now reached version 5. This update includes all the features in Lightroom 4, especially the new cameras added in the 4.4 update. I am a long time user of Lightroom, and have used it as my photo editing tool of choice for both my Canon DSLRs and my new Fuji cameras. I really like the integrated approach Lightroom has for both image library management, keywording, image adjustment (the main photo editing module) and printing or exporting. For me Adobe Lightroom has almost replaced Photoshop, for most of my images. I say almost because some image adjustments could only be done in Photoshop. At least until Lightroom 5.
Important updates:
upgraded spot removal tool (with brush system)
offline images editing
auto-adjustments to straighten photos
new tool: radial gradient filter – the best thing since, well…linear gradients
support for a ton of new cameras, of interest to me being the Fuji X-E1 and X100s
Will I get the Lightroom 5 upgrade? Let's start the beta test……
See on andreinicoara.com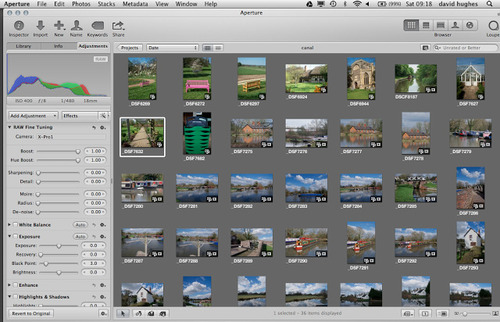 This morning I've been processing a few and uploading them to picture library websites. At the moment I'm bulk processing the files initially in Aperture, using a preset that gives me good control over highlights but adds no sharpening, saving them as .tif files and then finishing them off in Photoshop. I'm doing it this way, because I'm still unconvinced by many of the Aperture settings, I don't know it as well as Photoshop and like all other versions I've used, its pretty slow, even on on my i7 laptop. So its a two software programme conversion which is not ideal, but I find it worth doing because of the sharp files that are produced.
Over a year ago, I declared that the results I got from the Fuji X-Pro 1 were the best image quality I'd ever seen from a camera I owned. Despite all the problems with the raw files, I still stuck by that, mainly based on what I had seen using Raw Photo Processor 64. This software did produce excellent images which showed that sharpness this sensor is capable of. However I found it difficult to get the colour I liked from that software. No such problems with Aperture however. The colour is excellent. I'm able to get my digital version of Fuji Velvia without any problems. (Incidentally the Velvia option for jpgs. on the Fuji cameras is actually nothing like it.) I do prefer the colour much more than the Adobe rendition which is somewhat muted and desaturated. Seemingly a consequence of what Adobe are doing to the files to cut down colour noise.
The Aperture solution is much more to my taste and lets me decide how much noise reduction I want to use and on what parts of the image. I prefer it because it simply 'lets more through'. Adobe, Capture One and the Fuji / Silkypix software all seem intent on filtering the raw files before letting us work on them. I don't really see what they are afraid of and what they are so keen to filter out. The X-E1 files via Aperture remind me a lot of Leica M9 files. Yes there is some colour noise, yes there is some moire, but its far from a serious problem and it can be easily removed either globally or selectively in the file, without seriously affecting the sharpness and colour rendition. I can't believe that Apple are any better at working the demosiacing algorithms than the engineers at Adobe etc. I think that they have just made different choices and are pretty much letting what the camera takes stand, so that we can make our own choices. I can't say this for certain of course, but it does seem to me that is what is happening. Anyway, whatever the reasons, the X-E1 now turns out really good files that are what I've wanted to see for the last year. And so yet again, this time with some justification, I can say that the X-Trans sensor image quality are the best I've used. With the top-class jpgs., class-leading high ISO performance and now ultra-sharp low ISO images I haven't used anything better. The question of course, is where do Fuji go from here? There are two things I think that need to be adressed. The first of course is how do PC users get the options that Aperture and Raw Photo Processor 64 offer? Since both are Mac only programmes, they only have   Photoshop / Lightroom, Capture One and Fuji / Silkypix, in my opinion the worst three options, to choose from. The second is an improvement to the cameras.
Fuji have produced a sensor that can handle pretty much anything. With its peerless ISO performance I can't think of any photographic work that is beyond it. The files upsize to 24MP with no problem at all, so lack of pixels isn't a problem. The quality of the sensor means that there is no need to go to 35mm size to get low noise. And Fuji have shown that they have lost none of their skills as lensmakers. The problem however is in the cameras. Fuji could probably grab more of a share of all kinds of markets, including the professional one, with this sensor technology, if they just sorted out a few things. Battery life has to be longer and there has to be a proper power use meter. AF certainly has to be faster, the menu system has to be overhauled and they have to get serious about video. I know a lot of people don't care about it, but a lot do and this is an area that is going to become more and more important as time passes. Just bringing it up to standard of my Nikon 1 V1 in terms of all this would be a start. While I've been raving about how great the V1 is to use, the Fuji is vastly superior in tems of image quality and I can't see how a few simple tweaks can't be implemented fairly easily. Plus Fuji have to decide if they are serious about manual focus third-party lenses being used on their camera. In which case they have to add focus peaking ASAP. Like most companies I imagine that they really want to say 'We don't really want you using other peoples stuff, we would much rather you buy the Fuji lenses'. But Sony offer it, as now do Leica. Its what people want, just read the forums.
I doubt we are going to see a 'Pro DSLR like' manifestation of the X-Trans sensor. I think Fuji are wedded to the Rangefinderesque, Lookaleica, old-school design ethic, but that doesn't make 'Pro' type features impossible. The X-E1 is in fact a really nice camera for handling with a good EVF and live view screen. Its just that when I use it, I'm constantly aware of the absences I outlined above. I really need to know how much battery power I have left, as I missed a great shot yesterday because the camera ran out of power at the crucial time. If I had known how much juice I had left then I would have changed the battery before. Plus 150 shots on one battery just isn't good enough. Using my Voigtlander 90mm I would have appreciated focus peaking and there were occasions when the AF 'hunted' in decent light, which again is not good enough.
To my mind, Fuji have done the hard part, producing a sensational sensor, which achieves the impossible of producing files at low ISO's that aren't far off the Sigma DP Merrills I had, but with better colour and of course much superior high ISO perfromance. Surely it isn't that difficult to get the cameras better? ….
See on soundimageplus.blogspot.de